DiMaggio goes deep as Yankees beat Browns
Home run pushes hitting streak to 37 games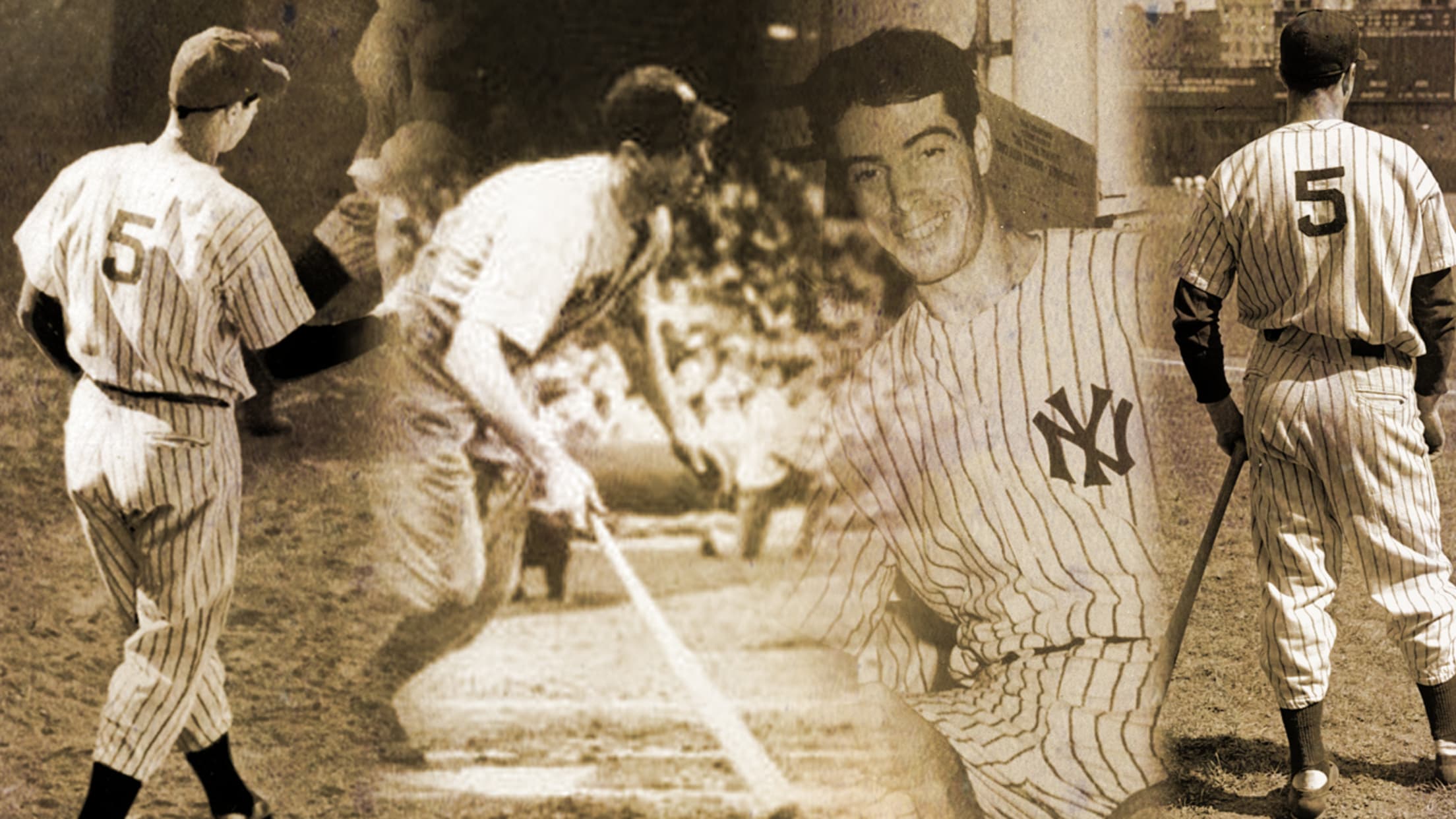 NEW YORK, June 25, 1941 -- Joe DiMaggio is striding toward history. The Yankees are striving toward an American League pennant.Both quests were successful on Wednesday afternoon at Yankee Stadium, at least for another day, in the Yankees' 7 to 5 victory over the St. Louis Browns before 9,249 giddy
NEW YORK, June 25, 1941 -- Joe DiMaggio is striding toward history. The Yankees are striving toward an American League pennant.
Both quests were successful on Wednesday afternoon at Yankee Stadium, at least for another day, in the Yankees' 7 to 5 victory over the St. Louis Browns before 9,249 giddy persons in the weekday crowd. The win gave the Yankees a taste of first place in the AL for the first time since Opening Day.
• Joe DiMaggio's run to 56: Rewriting the record
But most important for the fans and the baseball-crazy country, who have been tuning into the radio and buying up the morning newspapers to keep up with DiMaggio, the Yankees' center fielder did it again, extending his amazing hitting streak to 37 games.
With a runner on base in the fourth inning and the Yankees trailing woeful St. Louis by a score of 1 to 0, DiMaggio hit a line drive off Browns pitcher Denny Galehouse that carried and carried until it cleared the left-field wall.
The home run was DiMaggio's 16th of the season and extended the Yankees' Major League record to 20 games with at least one home run. They have hit 34 round-trippers in that span.
But that record is being discussed a lot these days, and for good reason. DiMaggio's string of 37 games with at least one base hit is four off the AL record of 41 set by George Sisler of the Browns in 1922 and seven off the Major League record of 44 set by Willie Keeler of the 1897 Baltimore Orioles.
Follow @TheStreak
While DiMaggio might have only gotten one base hit on this particular day, it wasn't for a lack of effort. His flyout to left field to lead off the bottom of the second inning pushed St. Louis outfielder Roy Cullenbine all the way to the 457-foot marker, and he also hit a hard line drive to Cullenbine for an out in the seventh inning.
After Wednesday, DiMaggio was batting .350 and had driven in 56 runs in the Yankees' 63 games.
New York, which scored twice more in the fifth and three times in the eighth inning to withstand a late rally by St. Louis, improved its record to 38 wins and 25 losses. The win put it in a first-place tie with Cleveland (40-27), although the Yankees' winning percentage of .603 is six percentage points higher than Cleveland's, which is .597.

On May 15, 1941, Joe DiMaggio began his legendary 56-game hitting streak. In celebration of the 75th anniversary of that seemingly unbreakable record, we'll be doing a day-by-day account of the momentous feat.