DiMaggio triples in first night game in DC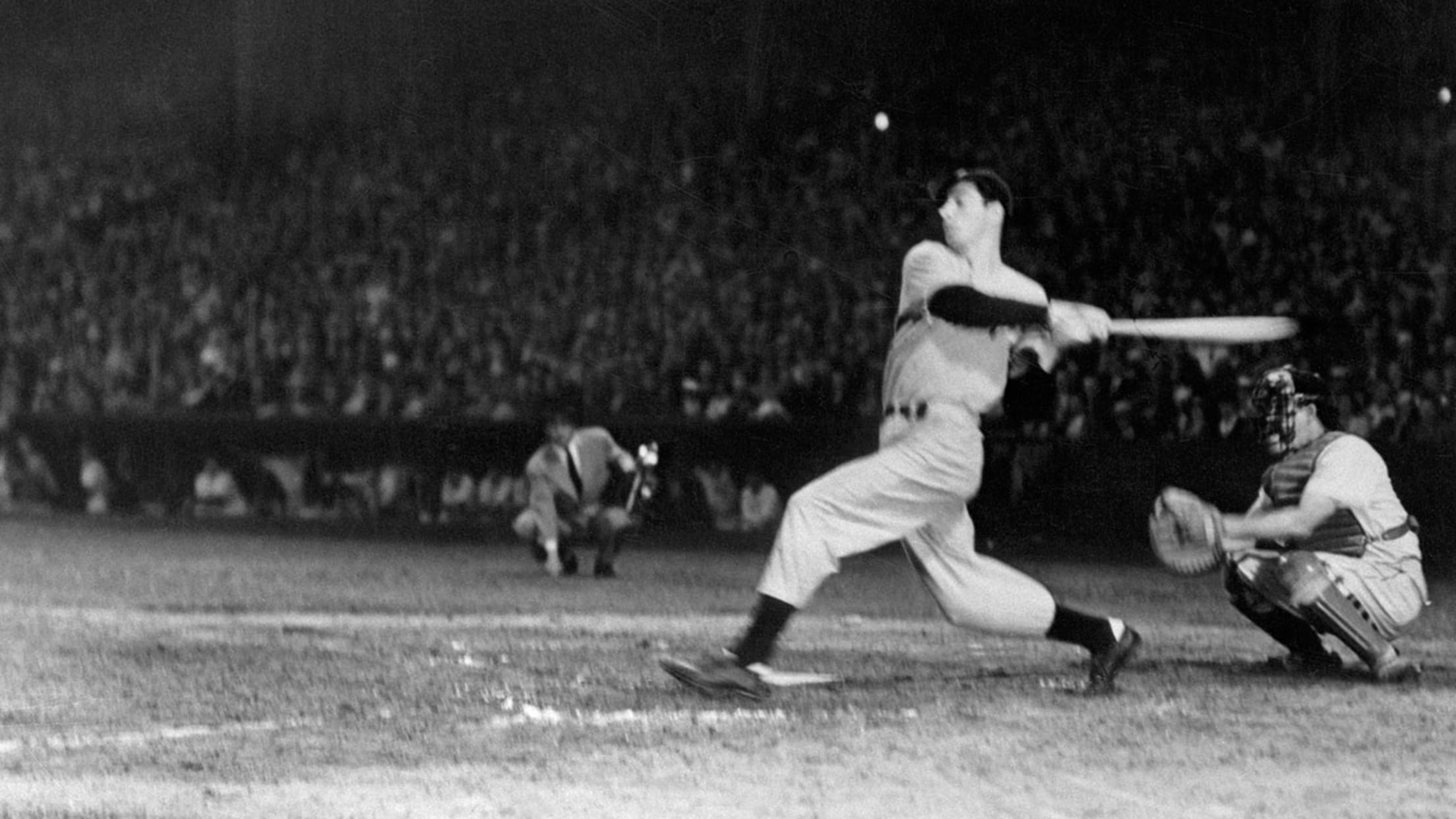 WASHINGTON, May 28, 1941 -- The lights came on for the first time in a baseball game in the nation's capital. And the Yankees' offense came alive at the right time.It was the first night game at Griffith Stadium on Wednesday, and the glow cast by the banks of lights
WASHINGTON, May 28, 1941 -- The lights came on for the first time in a baseball game in the nation's capital. And the Yankees' offense came alive at the right time.
It was the first night game at Griffith Stadium on Wednesday, and the glow cast by the banks of lights above the field illuminated more dramatic exploits by the surging visiting team, which rallied for a stirring 6 to 5 victory before 25,000 persons that handed the moribund Senators their 10th consecutive defeat.
• Joe DiMaggio's run to 56: Rewriting the record
Before the game even began, the spectacle of electric possibility was honored by the presence of legendary hurler Walter "Big Train" Johnson, whose ceremonial first pitch, after two unsuccessful tries, was theatrically tossed into a beam of light at home plate, thereby activating the rest of the lights for the first time at the ballpark.
The excitement worked for the home team, which jumped out to a 3 to 0 lead in the third inning. The Yankees were blanked by Senators starter Sid Hudson until the top of the sixth, when Tommy Henrich's leadoff home run put New York on the board.
• Follow @TheStreak
That 3-1 lead held up until the eighth, when Joe DiMaggio hit a one-out triple to right field, Charlie Keller walked, and Joe Gordon reached on an error by Washington shortstop Cecil Travis to score DiMaggio. After an intentional walk to Bill Dickey loaded the bases, George Selkirk hit a pinch-hit grand slam to give the Yankees a 6-3 lead they would not relinquish.
The Yankees improved to 22-18 for the season and are four games above the .500 mark for the first time since May 8, when they were 14-10.

On May 15, 1941, Joe DiMaggio began his legendary 56-game hitting streak. In celebration of the 75th anniversary of that seemingly unbreakable record, we'll be doing a day-by-day account of the momentous feat.