Best of both Worlds? Maddon's clever idea
Cubs' skipper suggests potential series between MLB, Classic champs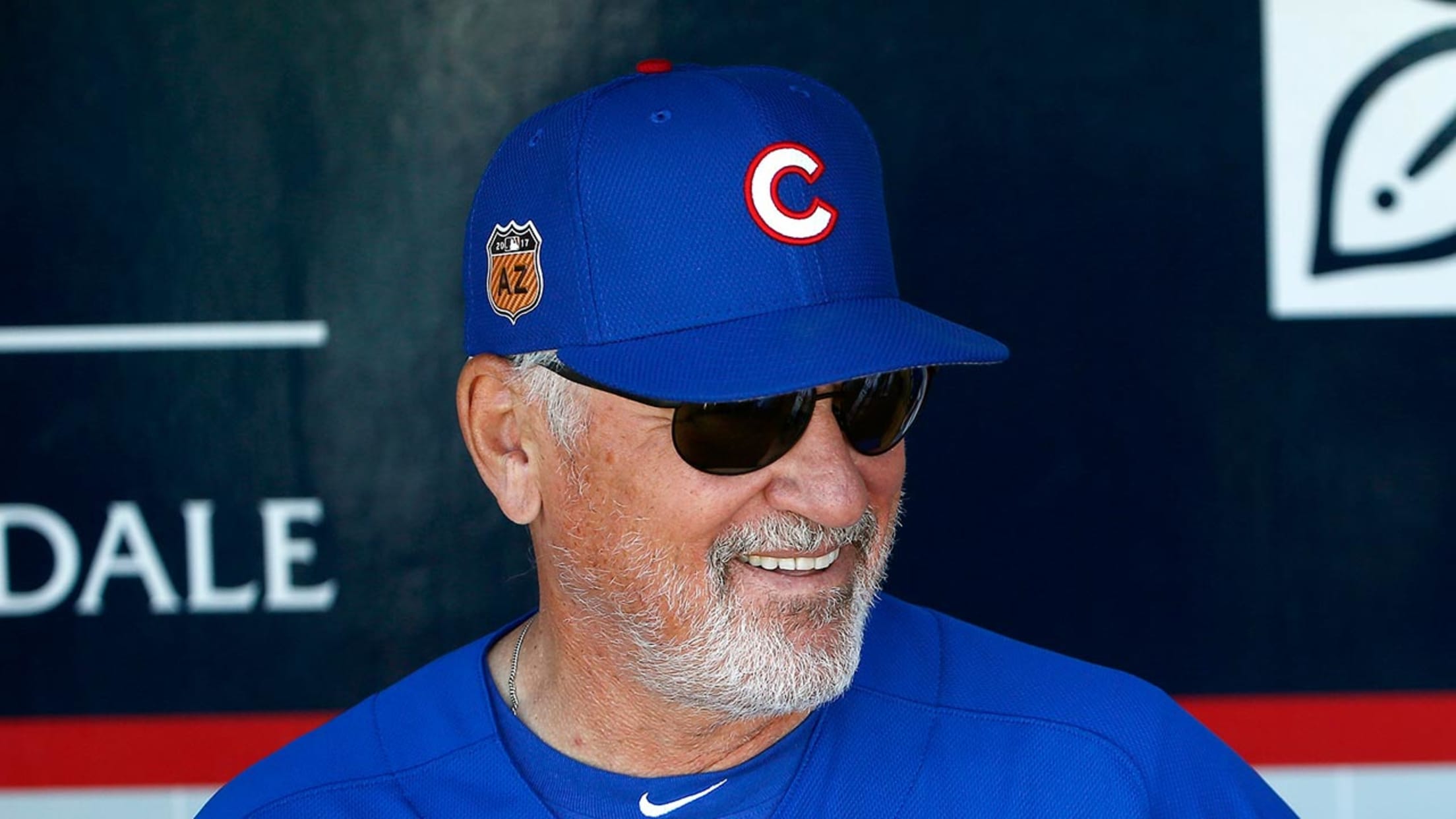 Joe Maddon proposed that the defending World Series champions should play the World Baseball Classic champs right after the Classic concludes. (Ross D. Franklin/AP) (Ross D. Franklin/AP)
MESA, Ariz. -- Joe Maddon hatched an idea in the Sloan Park dugout Saturday as he watched a split-squad version of his Cubs play Japan's World Baseball Classic club, and it was a notion raw enough that he invited a visitor to "shoot holes through it."Maddon's thought was that, every
MESA, Ariz. -- Joe Maddon hatched an idea in the Sloan Park dugout Saturday as he watched a split-squad version of his Cubs play Japan's World Baseball Classic club, and it was a notion raw enough that he invited a visitor to "shoot holes through it."
Maddon's thought was that, every four years when the Classic is held, the defending World Series champions should play the Classic champions in a best-of-three immediately following the tournament.
"From a competitive perspective, with guys in shape [late in camp], I think that would be very interesting," Maddon said. "You want your players amped up at that point, anyway."
As Major League Baseball continues its efforts to grow the stateside and global reach of this event, Maddon's idea -- more accurately putting the "world" in World Series -- has a lot of merit.
:: 2017 World Baseball Classic ::
Of course, it also has some complications.
For one, what happens if the Classic winner has a player (or players) from the World Series club? Who gets to lay claim?
While Maddon said he wouldn't mind playing against his own guys (Team Puerto Rico's Javier Baez would be the only candidate this year), Cubs GM Jed Hoyer wasn't as sure.
"You want your own guys back, playing for you," he said. "We should be as a group by now. [The Classic] ends about the right time where guys need to get back and start playing for their own team. If it goes too long, it kind of hurts them."
We're inching up on the point of the spring schedule where games start to more closely resemble the real thing. Maddon said it's not unusual to ask for "seven hard innings" from your regulars in the last 10 days of spring, so why not play those innings against high-caliber international competition?
There would be plenty of details to iron out.
Should it be a best-of-three or is a single game more realistic?
Should it be held at the site of the Classic finale? The home spring park of the World Series champ? One of the full-sized Major League stadiums in Florida or Arizona? (We can pretty much rule out any team other than Team USA getting something resembling "home-field advantage").
True to form from a guy known for thinking outside the box, Maddon's dugout dreaming unearthed an intriguing proposition.
"You're in game mode, and I still think you wouldn't take it overly seriously," Hoyer said. "It would be a fun thing to do, in the end."