Farrell wants to sharpen Sox's defense
Manager says Spring Training isn't an excuse for uneven play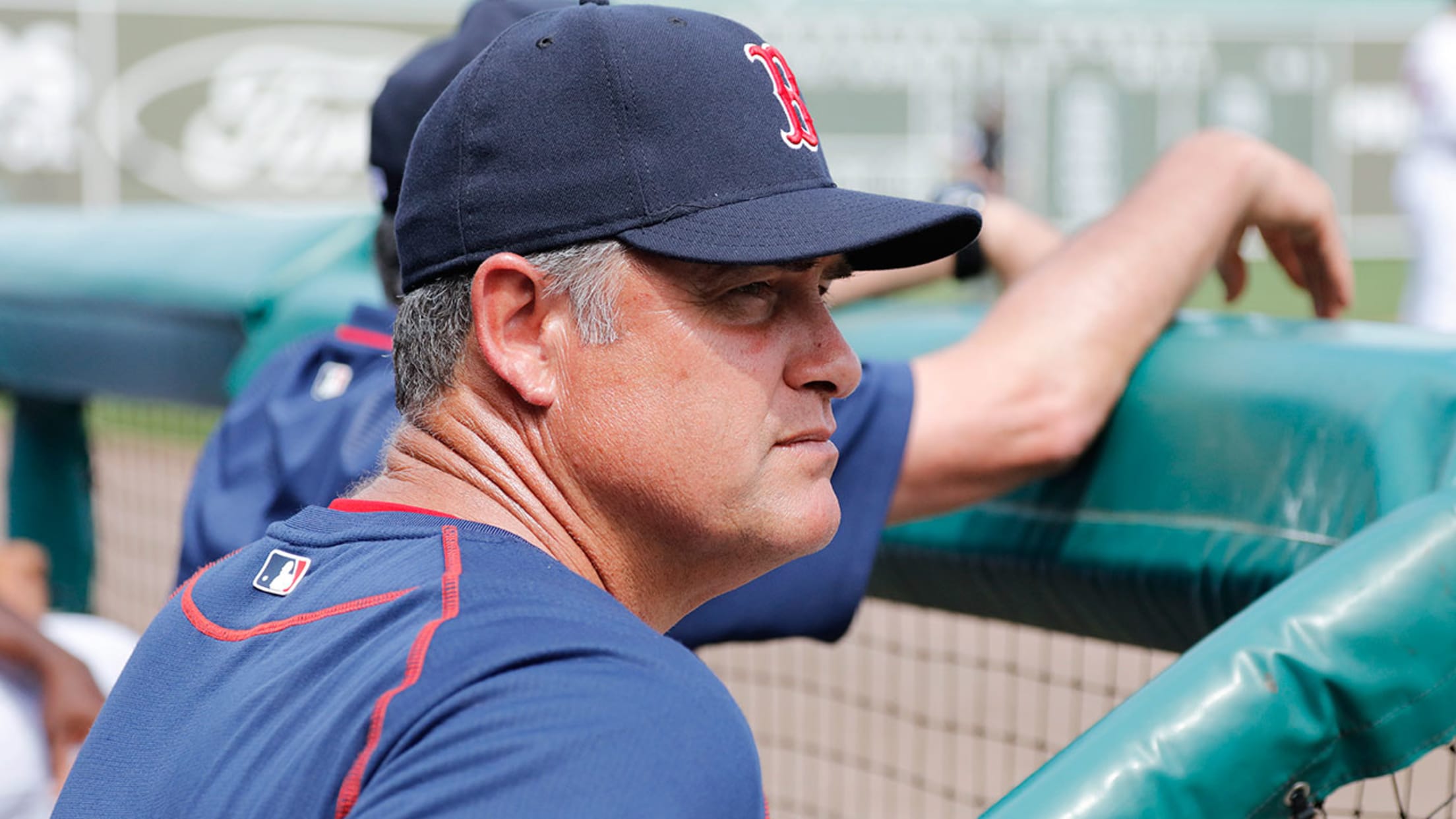 Red Sox manager John Farrell met with his coaching staff on Tuesday to discuss ways to improve the team's defense. (Getty)
SARASOTA, Fla. -- The fact that the Red Sox have played sloppy defense over the past few days isn't something manager John Farrell will just shrug off and say, "It's only Spring Training."Attention to detail and doing the little things right is something Farrell takes very seriously, and he discussed
SARASOTA, Fla. -- The fact that the Red Sox have played sloppy defense over the past few days isn't something manager John Farrell will just shrug off and say, "It's only Spring Training."
Attention to detail and doing the little things right is something Farrell takes very seriously, and he discussed it with his coaches prior to Tuesday's game to go over ways to sharpen up defensively.
• Sandoval makes two errors, still trying to improve range
"It's a discussion point right now," Farrell said. "I just came out of a meeting as we're planning out our work days this week. We know that we're capable of better, and we're working to do just that. That's our daily work, to get better as a daily unit, and we've got to continue to work at that."
What can the Red Sox do to tighten up?
"Multiple things," Farrell said. "Just basic mechanics of ground-ball work. Two, it's trying to put in team fundamental settings that you try to operate at game speed. You come off an offseason where you haven't been at game speed, so some of that comes into play. We don't want to say that because we had an offseason, and now we're in the first week of games, and we're playing at this elevated rate -- that could come into play on occasion. We're not throwing that to the wind, we're not saying that our defense is affected by us getting into games. We've got work to do."
Hanley Ramirez has the most obvious individual challenge on defense, as he transitions to a new position for the second straight spring, this time first base. Ramirez has made the routine plays, but is trying to improve his ability to pick up his fellow infielders by scooping throws to first out of the dirt.
"We're going through daily work to get caught up to speed. Hanley's exposure to first has gone as anticipated, largely in part because of the way he's worked, and that's a compliment to him," Farrell said. "But still, like we said, we're far from a finished product, and in these coming weeks it's a focal point for us."
What happens in the games tells Farrell which drills the team should focus more on during morning practice sessions.
"There's a menu of team fundamentals we go through, and then we go back and hit multiple of times where attention to detail is needed to be paid, and there's also time to build in for just more time spent with individual defense," Farrell said. "That's the area where we're building in more. Not at a fast pace, just some fundamental mechanics of the ground balls."