D-backs place Duplantier on IL, recall Crichton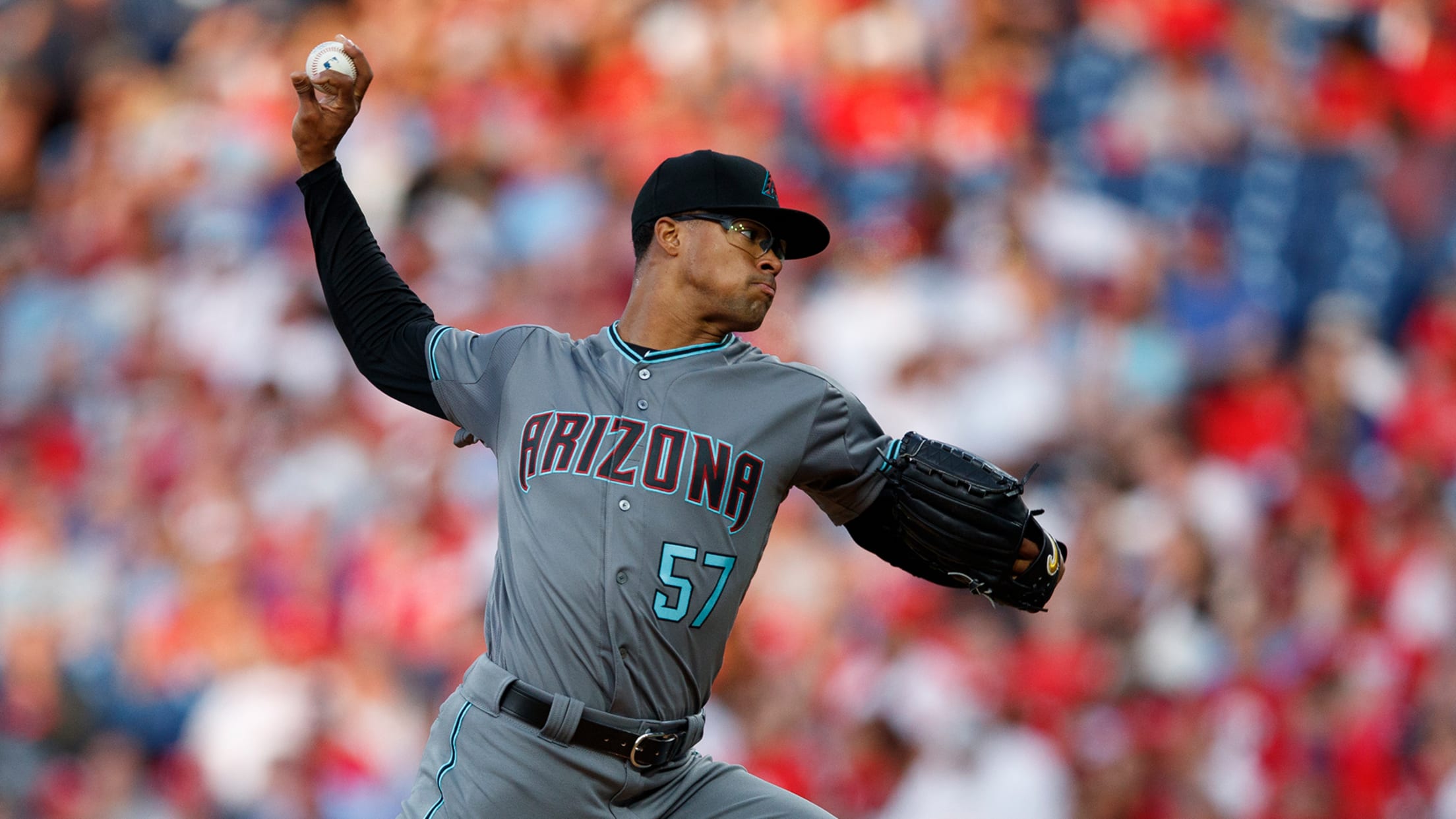 PHILADELPHIA -- As they watched Jon Duplantier struggle with his location Tuesday night and saw his fastball registering a few ticks down, D-backs manager Torey Lovullo and pitching coach Mike Butcher began wondering if something might be wrong with the right-hander. "Mike had asked him during the course of the
PHILADELPHIA -- As they watched Jon Duplantier struggle with his location Tuesday night and saw his fastball registering a few ticks down, D-backs manager Torey Lovullo and pitching coach Mike Butcher began wondering if something might be wrong with the right-hander.
"Mike had asked him during the course of the game if he was feeling OK, and he assured us that he was," Lovullo said. "But the [velocity] threw us off a little bit. We were like every fan out there watching the velocity and wondering if everything was OK, and we kept getting the word that he was. So we kept pressing on with it."
Later in the evening, long after the game had ended, it turned out that Duplantier was pitching through some right shoulder soreness and inflammation, so the team placed him on the 10-day injured list and sent him back to Phoenix, where he will have an MRI on Thursday morning.
Duplantier lasted three innings and allowed four runs while throwing 76 pitches.
"He didn't say anything about it during the game," Lovullo said. "I think he was being extremely tough-minded about that. But what we want our athletes to do, and especially in situations like that, is to be as transparent as possible so we don't put them in harm's way."
Stefan Crichton was recalled from Triple-A Reno, and he will provide depth in the bullpen until the team can decide on a starter for Sunday.
The D-backs are likely to go with someone already in the organization to start Sunday against the Nationals in Washington, but they will also be thorough in looking to see if there are any external options.
"We're always going to look, we're always going to canvass externally," assistant general manager Amiel Sawdaye said. "I think we have some pretty decent internal options that we've seen. We don't know what we're going to do yet. I'm sure the rumor mill is going to heat up the next days with some names. Internally we have some pretty good options."
Zack Godley, who opened the year in the rotation before being demoted to the bullpen, has pitched well in that role of late. He is a candidate, as are options in Reno like Taylor Widener, Matt Koch and Alex Young.