Gray poised to return after solid rehab start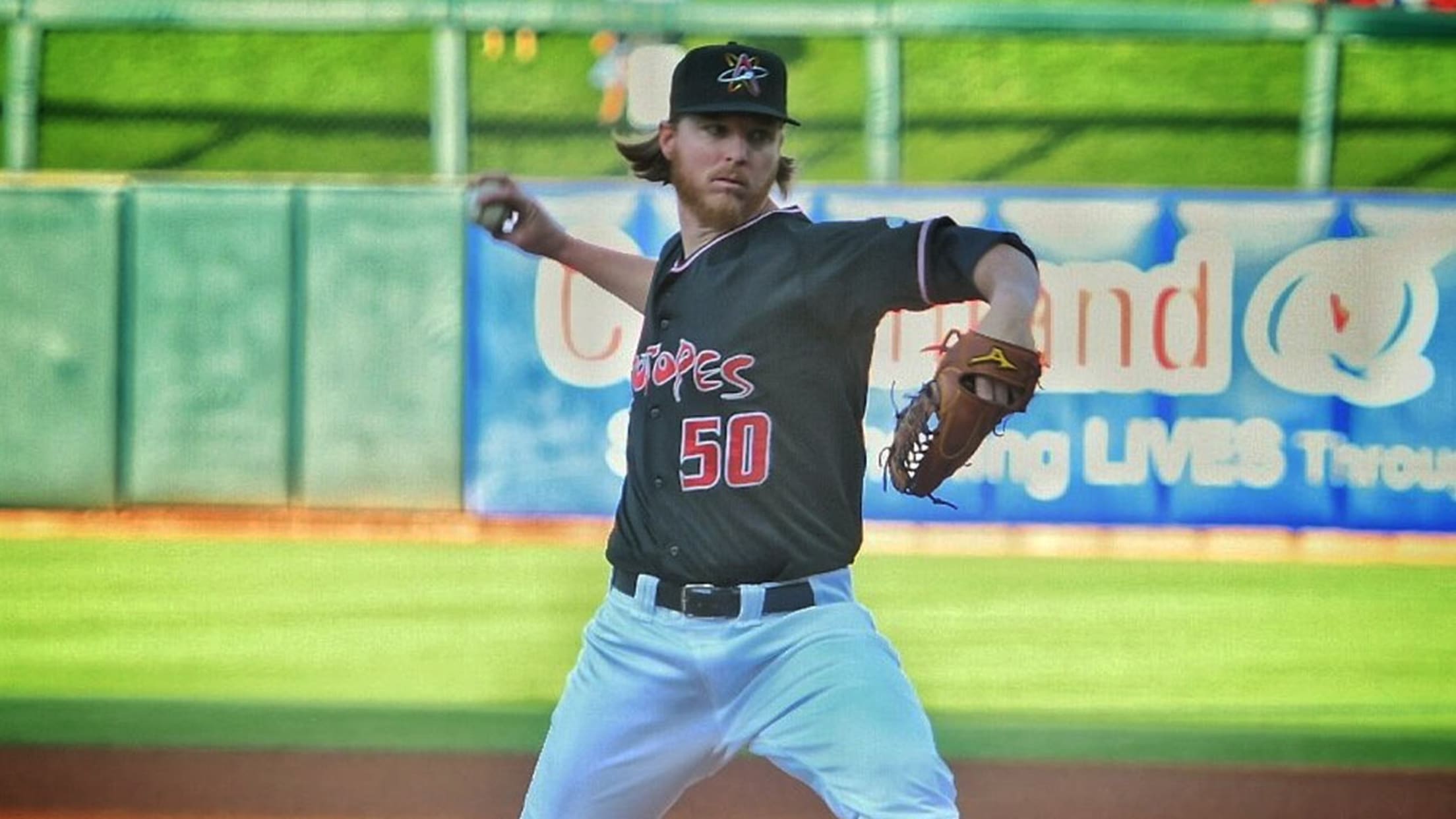 Jon Gray struck out six and threw 94 pitches for Triple-A Albuquerque on Saturday. (Albuquerque Isotopes)
LOS ANGELES -- Right-hander Jon Gray, the Rockies' Opening Day starter, struck out six and threw 94 pitches for Triple-A Albuquerque on Saturday night in what could be his final injury rehab start.Gray, who suffered a navicular stress fracture of his right foot on April 13, gave up one run
LOS ANGELES -- Right-hander Jon Gray, the Rockies' Opening Day starter, struck out six and threw 94 pitches for Triple-A Albuquerque on Saturday night in what could be his final injury rehab start.
Gray, who suffered a navicular stress fracture of his right foot on April 13, gave up one run and pitched around five hits and four walks. He faced loaded bases twice, but yielded just one run and left with a 4-1 lead over El Paso.
"I feel like I can throw everything for a strike, which is a good thing," Gray told MiLB.com. "I wish I could have thrown my slider a little bit better late in the game today. I felt like I threw some pretty good ones that I didn't get them to swing at. I've just got to be more aggressive and go in the zone more with my fastball. Other than that, it was pretty good.
"I even got to test [the foot] a little bit, I had to cover first on one [play]. I had no problems. Everything felt right."
The Rockies have relied on four rookie starters for much of the season and emerged as surprise National League West contenders; however, they've had subpar starting pitching for four straight games.
Lefty Tyler Anderson, who has thrown one relief inning since May 30, will return to the starting rotation on Sunday against the Dodgers. The Rockies will soon make a determination when or whether to activate Gray for his next start.
"If they're ready to bring me [up], I'm ready," Gray said. "Everything's feeling great. I can definitely go out there and compete to win."