Alfaro knocked by backswings but 'feels good'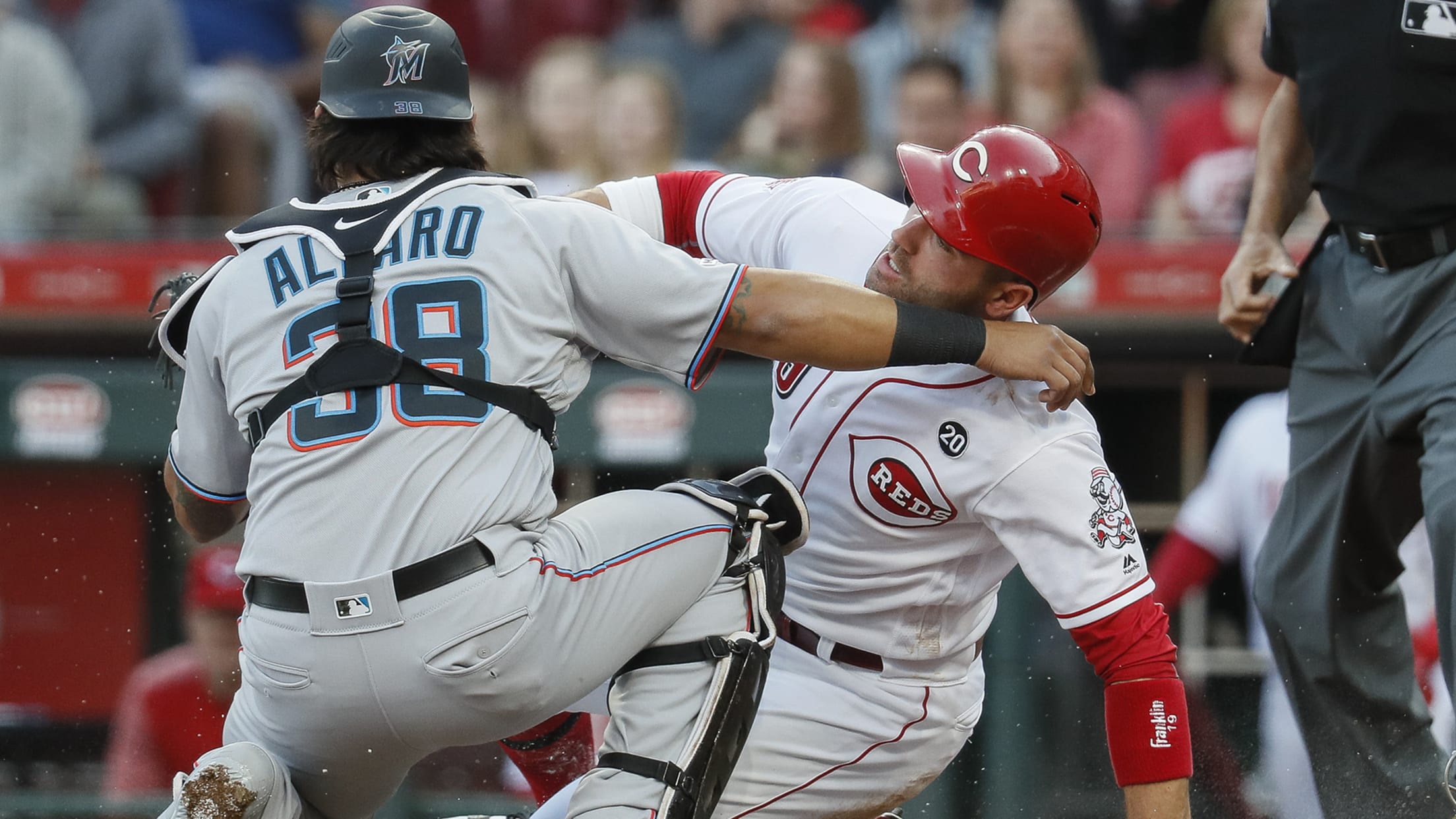 CINCINNATI -- Miami Marlins catcher Jorge Alfaro was due to not start on Thursday, since it was a day game after a night game. Getting conked in the head by batters' backswings in the previous two games had nothing to do with it. Cincinnati's Jesse Winker was the culprit on
CINCINNATI -- Miami Marlins catcher Jorge Alfaro was due to not start on Thursday, since it was a day game after a night game.
Getting conked in the head by batters' backswings in the previous two games had nothing to do with it.
Cincinnati's Jesse Winker was the culprit on Tuesday. The Reds' Tucker Barnhart -- ironically, their catcher -- plunked Alfaro on Wednesday. The 25-year-old Alfaro -- who's in his first season with Miami after being acquired in February from Philadelphia as part of the package for catcher J.T. Realmuto -- insisted before Thursday's game that there were no lingering aftereffects, even though Barnhart's shot seemed particularly impactful.
"I feel good," said Alfaro, who stayed in both games. "I just felt dizzy after it happened, but that went away. I don't have a headache."
Marlins manager Don Mattingly couldn't recall ever hitting a catcher with his backswing, but he's seen an increase in the accidents in recent seasons.
"It happens a lot," Mattingly said. "I don't know if he's closer [to the plate] than anybody else. I think it's because of the changes in swing paths more than anything."
Alfaro confirmed that he's caught the wrong end of batters' backswings more than people know, including in back-to-back games and multiple times in the same game.
"It happens almost every game," Alfaro said. "I like to be close to the plate."
Alfaro isn't concerned about the recent emphasis concussion protocol catching up with him.
"I don't think about that," he said.
Keep your chin up
Left fielder Curtis Granderson posted an uplifting message for his teammates on the Great American Ball Park visitors' clubhouse whiteboard before Thursday's game.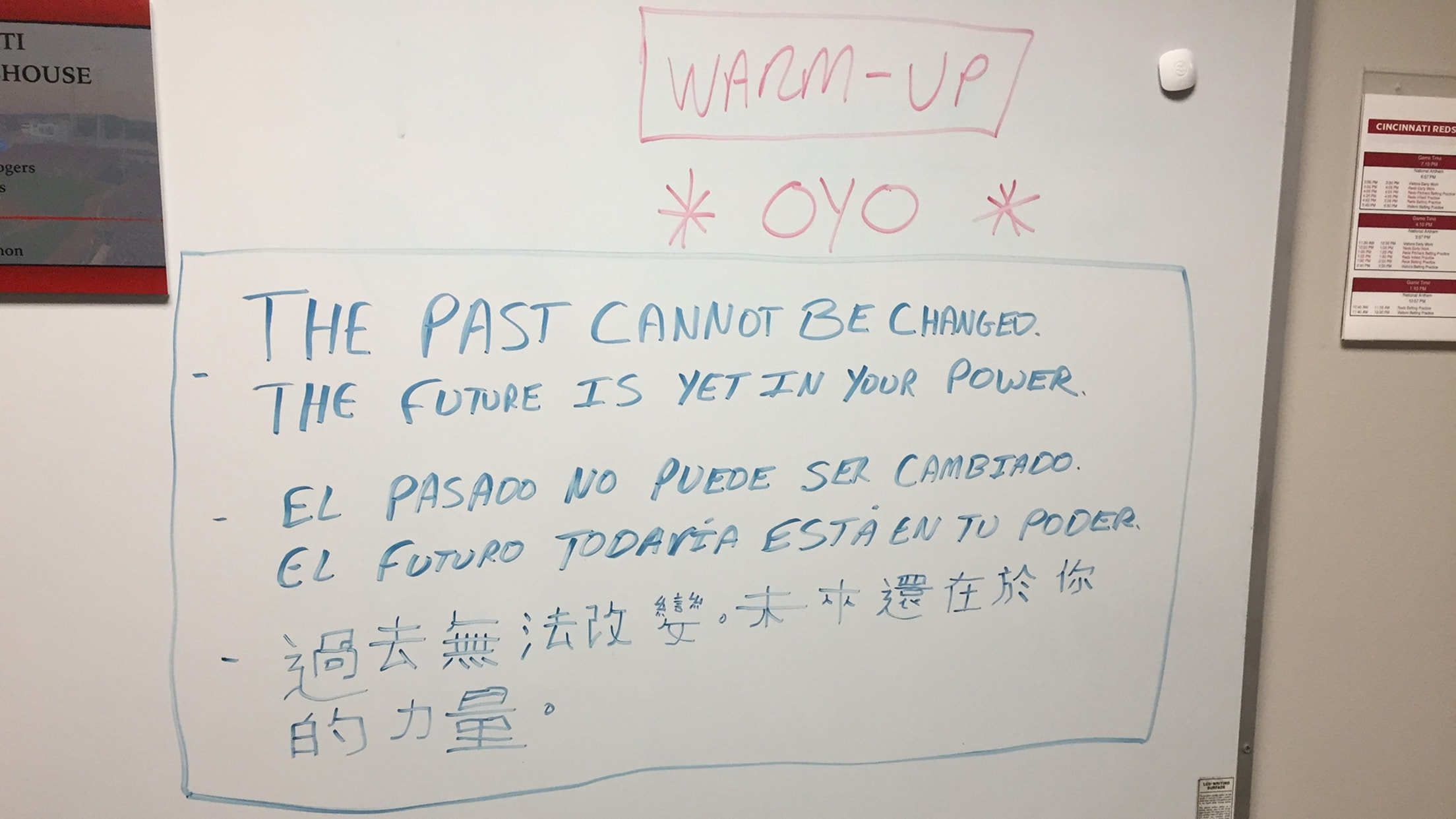 "The past cannot be changed. The future is in your power," Granderson wrote.
Other members of the team added translations in Spanish, Chinese and, later, French. While some Internet sources attribute the quote to "Unknown," others credit actress Mary Pickford and Australian professor Hugh White.
Miami had lost seven of its last eight games going into Thursday finale of a six-game road trip.