After Ureña scratched, Marlins being careful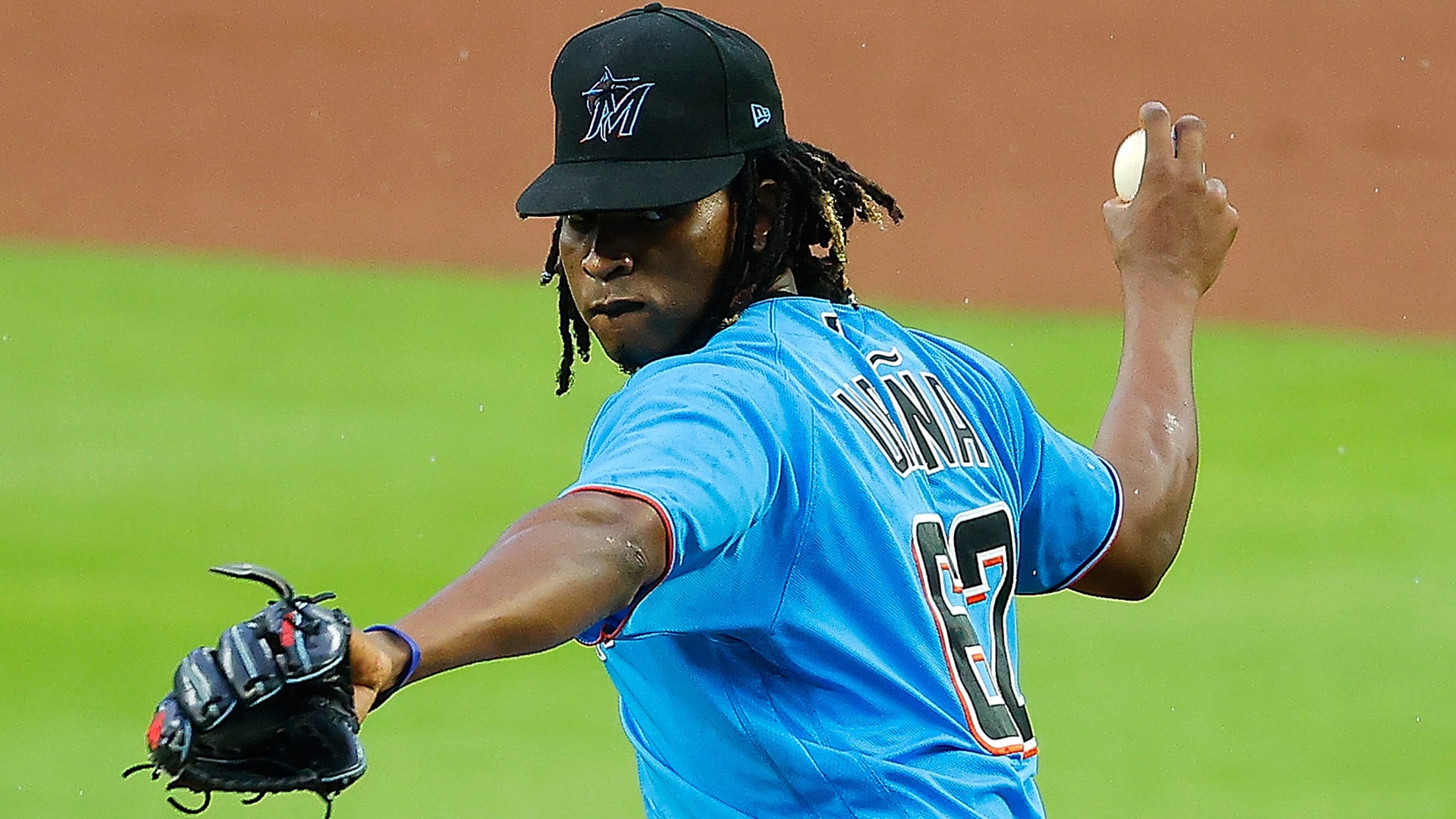 The Marlins scratched right-hander José Ureña, their scheduled starter on Sunday, for unannounced reasons just hours before Miami's game against the Phillies. Miami didn't officially make any roster moves, but manager Don Mattingly's Sunday lineup was also missing outfielder Harold Ramirez and first baseman/designated hitter Garrett Cooper. Due to safety
The Marlins scratched right-hander José Ureña, their scheduled starter on Sunday, for unannounced reasons just hours before Miami's game against the Phillies.
Miami didn't officially make any roster moves, but manager Don Mattingly's Sunday lineup was also missing outfielder Harold Ramirez and first baseman/designated hitter Garrett Cooper. Due to safety concerns, the Marlins won't be traveling to Miami until Monday morning. They are scheduled to play their home opener at 7:10 p.m. ET against the Orioles.
"This was not a normal getaway day," Mattingly said. "It started abnormal from the wakeup call in the hotel [regarding Ureña], and it pretty much went until game time. There [were] a lot of discussions."
Robert Dugger was told at about 8:30 a.m. ET that he would be facing the Phillies at 1:05 p.m. at Citizens Bank Park. On short notice, Dugger worked 3 1/3 innings, allowing five runs (four earned). After falling behind by four runs, the Marlins rallied to an 11-6 victory to take two of three in the series.
MLB is playing through unprecedented times, with the coronavirus pandemic presenting daily challenges.
"You go on the road, it's not the same," Mattingly said. "I think you've got to be careful on the road, as far as all the protocols. It's what the world is going through in different cities. Put the mask on. Wash your hands. Don't touch a bunch of stuff."
As part of the team's hectic Sunday morning, Mattingly had discussions with shortstop Miguel Rojas to measure the players' comfort level when it came to playing.
"It's fair to say guys are concerned about things," Mattingly said. "They want their feelings as part of situations to be heard. I think it's fair. We're talking about health. We're talking about these guys traveling back to their homes. To their families, to their kids. It's the reason we want to be safe. They've got a voice, and they get a voice. We're definitely going to listen to what's going on with them."
Said Rojas: "No concerns. We have protocols in place. We knew that this was part of the protocols, part of the situation. We just need to keep following the protocols. Keep wearing the mask. Keep distancing from other players and just doing the right thing."
About 90 minutes before the scheduled first pitch, the Marlins made the formal announcement that Dugger would start.
"We were somewhat aware that something was going on," Phillies manager Joe Girardi said. "We weren't sure with who. I'm going to say we got their lineup about 11:30. All the homework is done on the relievers anyway. So we just weren't sure who it was going to affect and what players were going to be in and out of the lineup."
With 93 big league starts, Ureña is the most experienced starter in Miami's young rotation. The 28-year-old was the Opening Day starter the past two seasons and was slotted third in the rotation this year.
Dugger, 25, made the 30-man roster as depth, to either pitch in long relief or make spot starts. He had been in the competition for the fifth starter spot, which was won by Elieser Hernandez.
The Marlins are carrying 17 pitchers, with 12 relievers, so they have depth to cover innings early in the season.
"They told me before this started I was going to be their long guy and make a spot start whenever needed," Dugger said. "That's what I did today."