Second start not as smooth for Nicasio
Pirates righty needs 94 pitches to get through three innings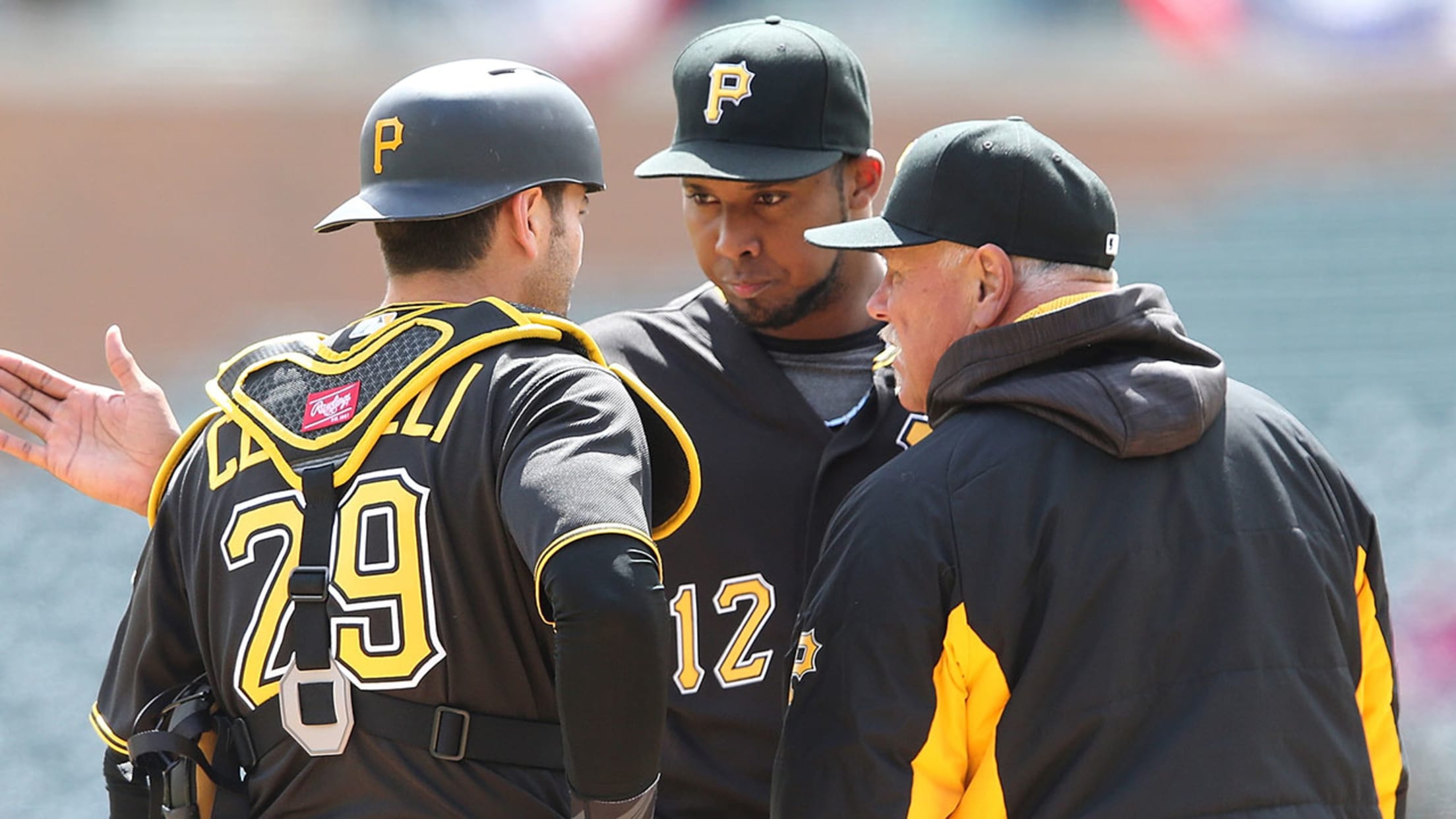 "Today, I lost the command of my fastball and then breaking ball," Juan Nicasio said. (Getty)
DETROIT -- Juan Nicasio couldn't have done much better in his Pirates debut last week, but it was a different story on Tuesday against the Tigers.Nicasio allowed four earned runs on six hits and five walks over three innings in an 8-2 loss to Detroit.On April 6, Nicasio gave up
DETROIT -- Juan Nicasio couldn't have done much better in his Pirates debut last week, but it was a different story on Tuesday against the Tigers.
Nicasio allowed four earned runs on six hits and five walks over three innings in an 8-2 loss to Detroit.
On April 6, Nicasio gave up just two hits and one run over six innings, without a walk. On Tuesday, the location was a major issue.
"It happens sometimes. Today, I lost the command of my fastball and then breaking ball," Nicasio said. "I tried to go inside, fastball goes down the middle, foul balls, too. In the second inning, I had about 45 pitches. I threw too many pitches."
Nicasio threw 94 pitches in his outing. Only 17 pitchers in Major League history have thrown more over a start that lasted three innings or fewer. Only 52 of his 94 pitches were strikes.
It started with the fastball. Just 37 of the 67 fastballs he threw were strikes (55 percent), according to Brooks Baseball. Then that carries over into the offspeed pitches.
"When you don't have control of your fastball, you don't want to throw your breaking ball for a strike," Nicasio said. "With hitters in a situation like that, you don't want to throw that. If you show you can throw your fastball for a strike, he's going to swing at your breaking ball."
He said the cold temperature [43 degrees at first pitch] was not a factor, noting his last outing was in similar conditions.
It was a dream start for Nicasio's Pirates career last week, but Tuesday was a reminder of what needs to get done.
"He wasn't able to connect a whole lot," manager Clint Hurdle said. "We'll visit the tape. I don't think anybody thought he was a finished product coming in. We've got some good things to build upon, and we'll have some different video to look at."
Nicasio allowed one home run, and the Pirates allowed two in the game. Opponents have hit a long ball in seven straight games, but Hurdle isn't focused on that right now.
"I'm not really thinking about it. I think home runs are thrown, they're not hit so much," he said. "There have been some locations we've missed, and good hitters have hit them out of the ballpark."
Chris Vannini is a contributor to MLB.com.