Upton looks to turn page, return to form in '20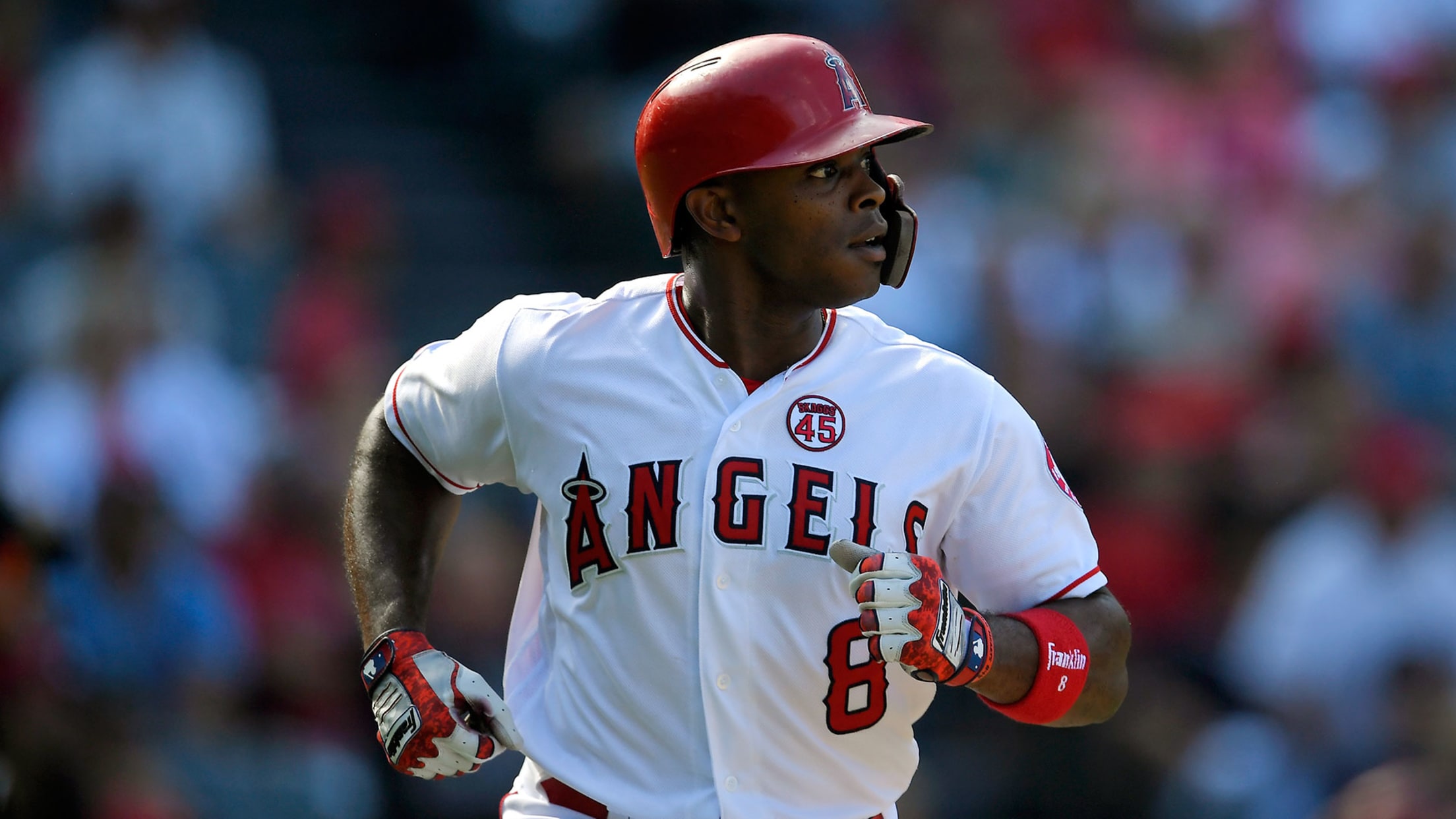 ANAHEIM -- The 2019 season was a lost one for Angels left fielder Justin Upton, who dealt with injuries from the start and couldn't get on track offensively. Upton was slowed in Spring Training by right knee soreness and once he finally played, he was injured in an exhibition game
ANAHEIM -- The 2019 season was a lost one for Angels left fielder Justin Upton, who dealt with injuries from the start and couldn't get on track offensively.
Upton was slowed in Spring Training by right knee soreness and once he finally played, he was injured in an exhibition game against the Dodgers at Angel Stadium, running into the left-field wall and sustaining a turf toe injury that kept him out of action until mid-June. His right knee continued to bother him in September and he was ultimately shut down on Sept. 10 with right knee patellar tendonitis.
Upton, 32, hit .215/.309/.416 with 12 homers and 40 RBIs in 63 games, the fewest games he's played in since playing in 43 games as a 19-year-old rookie with the D-backs in 2007.
"My body just didn't hold up," Upton said. "But that's what the offseason's for, to correct those things and get it back on track."
What went right?
Upton started off strong, hitting .269 with four homers and eight RBIs through his first 18 games, while the Angels went 13-5. Even though Upton mostly struggled offensively, he still was able to drive in runs, as he had an .857 OPS with runners in scoring position.
• Offseason checklist: Angels' needs and moves
And while the knee injury obviously was a setback for Upton, it didn't require surgery, as he had a platelet-rich plasma (PRP) injection in his knee and he's already been cleared for a normal offseason.
"That's always a good result, not having to get it fixed," Upton said. "Moving forward, I'll just be happy about that and try to take that as a plus and use that as a positive."
What went wrong?
The turf toe was more of a freak injury, but the knee was something that bothered Upton last offseason and throughout Spring Training. He was able to play through it during the season but it flared up again in September, causing him to get the PRP injection and shut it down for the year.
Upton wasn't able to get through his normal workouts last offseason and he believes he never quite had the right foundation to succeed in 2019. Upton had previously hit at least 26 homers in each of the past six seasons.
"There were days where I just couldn't get through [my workouts]," Upton said. "I think that was more frustrating than anything, not being able to prepare for the season."
2020 outlook
Upton remains under contract through 2022 after signing a five-year, $106 million extension with the Angels before the '18 season. He's owed $21 million in '20, $23 million in '21 and $28 million in '22.
The Angels need Upton to bounce back in 2020, as they have their eye on returning to the postseason for the first time since '14. They hired Joe Maddon as manager and are expected to be aggressive in free agency to acquire starting pitching.
Upton will again serve as the club's starting left fielder and he believes that with a normal, healthy offseason he'll be able to get back on track.
"I think when you go through your normal routine in the offseason, it sets you up for more success than when you don't," Upton said. "That's the hope this year, that I get the full offseason of training like I have in past years and hopefully I get the same results."