Offseason checklist: Angels' needs and moves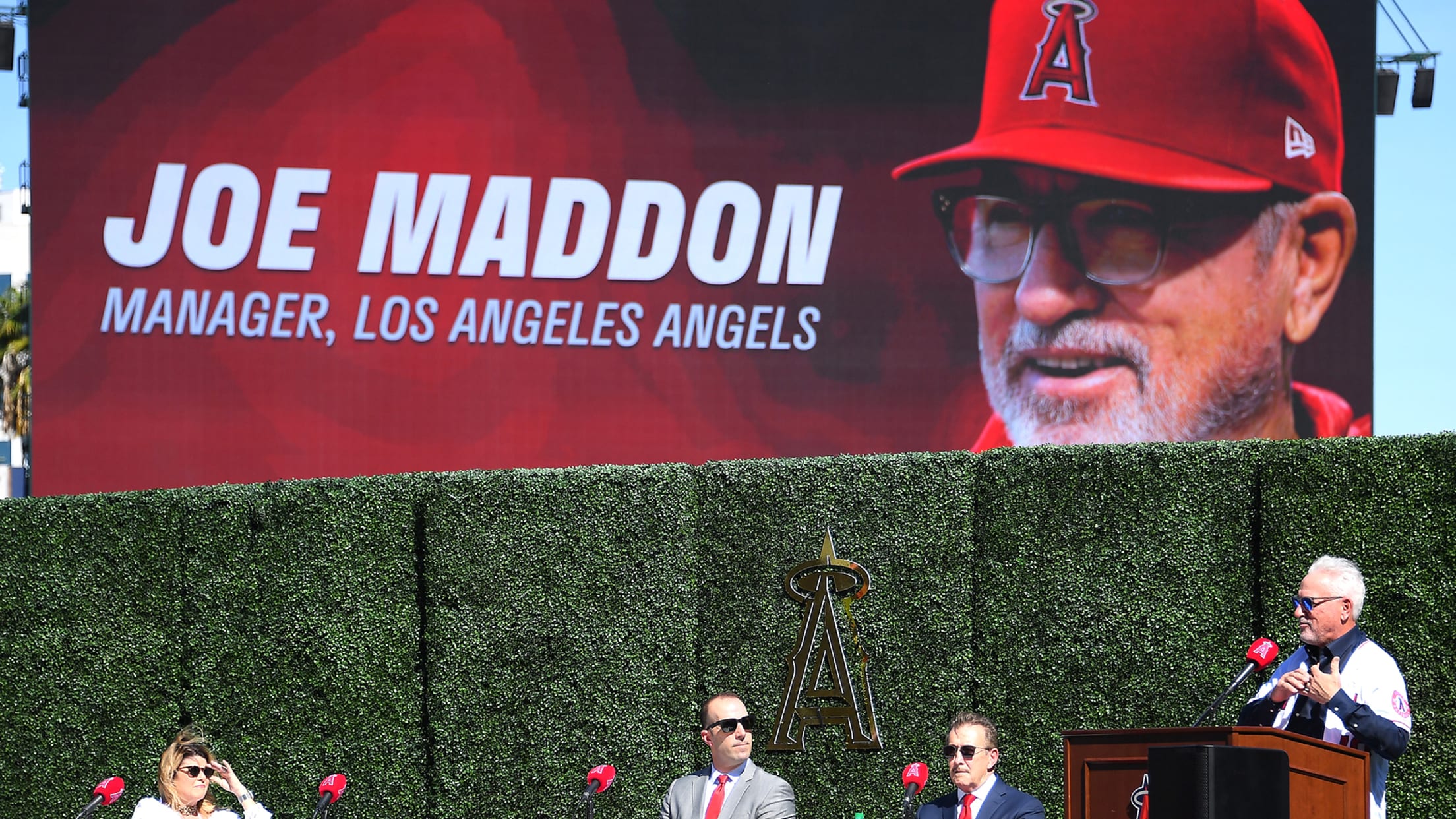 The Angels lost 90 games for the first time in 20 years in 2019, and they are looking to bounce back and make the postseason for the first time since '14. They hired Joe Maddon as their new manager, but there is plenty of work to do this offseason to
The Angels lost 90 games for the first time in 20 years in 2019, and they are looking to bounce back and make the postseason for the first time since '14. They hired Joe Maddon as their new manager, but there is plenty of work to do this offseason to get the club back on track.
So what are the Angels' biggest needs entering 2020, and what moves have they made to address them? MLB.com is keeping track here. As the offseason continues, be sure to check back for updates.
BIGGEST NEEDS
Starting pitching
The Angels have made it very clear that upgrading their rotation is the top priority, as their starters combined for the second-worst ERA in the Majors behind the Rockies. They made their first addition to the rotation on Dec. 4, acquiring right-hander Dylan Bundy for four Minor League pitchers. After missing out on the top starters available in free agency such as Gerrit Cole, Stephen Strasburg and Zack Wheeler, the Angels pivoted to sign third baseman Anthony Rendon to a seven-year deal worth $245 million. After acquiring Rendon, the Angels signed right-hander Julio Teheran to a one-year, $9 million deal to add to their rotation. Bundy and Teheran give the Angels much-needed durability, but they're still in the market for another starter, as two-way star Shohei Ohtani will only pitch once per week.
Right-hander Matt Andriese could be that starter after he was acquired in a trade with Arizona on Jan. 14. But Andriese could also be used as a reliever if the Angels add another starter before Spring Training, as he's mostly pitched out of the bullpen in recent years.
Relief help
A closer is not a need after the emergence of Hansel Robles, but the Angels could use another reliever or two to bolster their bullpen. They only have one lefty reliever on their 40-man roster, so it would make sense to target a left-hander.
Catcher
The Angels were in the market for a catcher after non-tendering Kevin Smith on Dec. 2 and signed veteran Jason Castro to a one-year pact worth $6.85 million on Dec. 7. Castro will serve as the club's primary catcher, joining Max Stassi, who is coming off right hip surgery.
MOVES MADE
Jan. 14: Angels acquire Andriese
Los Angeles added more pitching with Matt Andriese, whom they acquired from the D-backs in exchange for pitching prospect Jeremy Beasley. Andriese has experience as both a starter and a reliever, but general manager Billy Eppler said Andriese will head to camp competing for a spot in the rotation, and they'll evaluate the situation from there.
Jan. 7: Angels sign Castro
The Angels found their primary catcher in Jason Castro, who spent the previous three seasons with the Twins. Castro is regarded as a solid defender and had a career-best .767 OPS with Minnesota last season with 13 homers and 30 RBIs.
Dec. 21: Angels sign Teheran
The Angels made a second addition to their rotation with the signing of Julio Teheran, who has averaged 191 innings per season dating back to 2013. The two-time All-Star had a 3.81 ERA in 33 starts with the Braves last season. He's made at least 30 starts in each of the last seven seasons with Atlanta.
Dec. 13: Angels sign Rendon
The Angels made a surprising splash at the Winter Meetings, signing Anthony Rendon to a seven-year deal after seeing Stephen Strasburg remain with the Nationals and Gerrit Cole sign with the Yankees. The Angels didn't seem to have much of a need in the infield after the emergence of Tommy La Stella and David Fletcher, but Rendon was the best position player available in free agency and makes the Angels instantly better. Rendon drastically improves the lineup and is one of the best defensive third basemen in the Majors.
Dec. 4: Angels acquire Bundy from Orioles
The Angels added some durability to the rotation, acquiring Bundy, who has made at least 28 starts in each of the past three seasons. Bundy posted a 4.79 ERA with 162 strikeouts, 58 walks and 29 homers allowed in 161 2/3 innings in 2019. Bundy is also under team control through '21. The Angels sent right-handers Isaac Mattson, Zach Peek, Kyle Bradish and Kyle Brnovich to Baltimore.
Dec. 2: Catcher Smith non-tendered
The Angels non-tendered Smith, allowing him to become a free agent. The 31-year-old catcher dealt with several injuries in his lone season with the Angels, missing time with a concussion, a left hand strain and a lower back strain. He hit .251/.318/.393 with five homers, 12 doubles and 20 RBIs in 67 games.
Oct. 31: Angels acquire Markel
The Halos traded for reliever Parker Markel from the Pirates for cash considerations. Markel posted a 7.77 ERA with 24 strikeouts and 17 walks in 22 innings with the Bucs and the Mariners in 2019.
Oct. 28: Bour among those outrighted
The Angels cleared five roster spots, outrighting first baseman Justin Bour, two-way player Kaleb Cowart, left-hander Miguel Del Pozo and right-handers Nick Tropeano and Luís García.