Top 5 Angels pitching games of all-time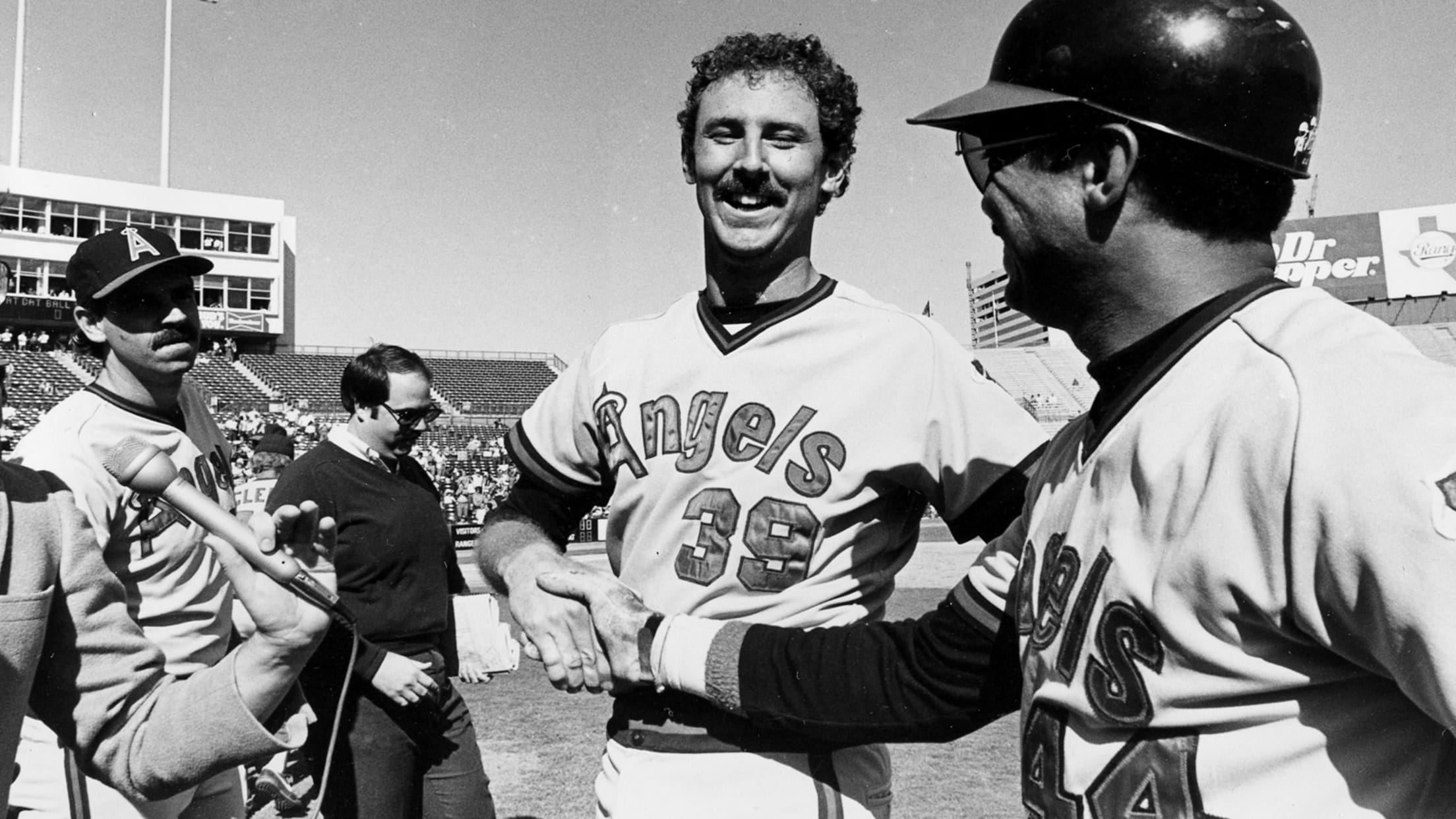 ANAHEIM – With a perfect game and 10 no-hitters since their inception in 1961, the Angels have had several incredible pitching performances over the years. MLB.com is ranking the Top 5 pitching performances for all 30 clubs, so here's a look at the Angels' Top 5 individual pitching performances in
Angels' retired numbers, club Hall of Fame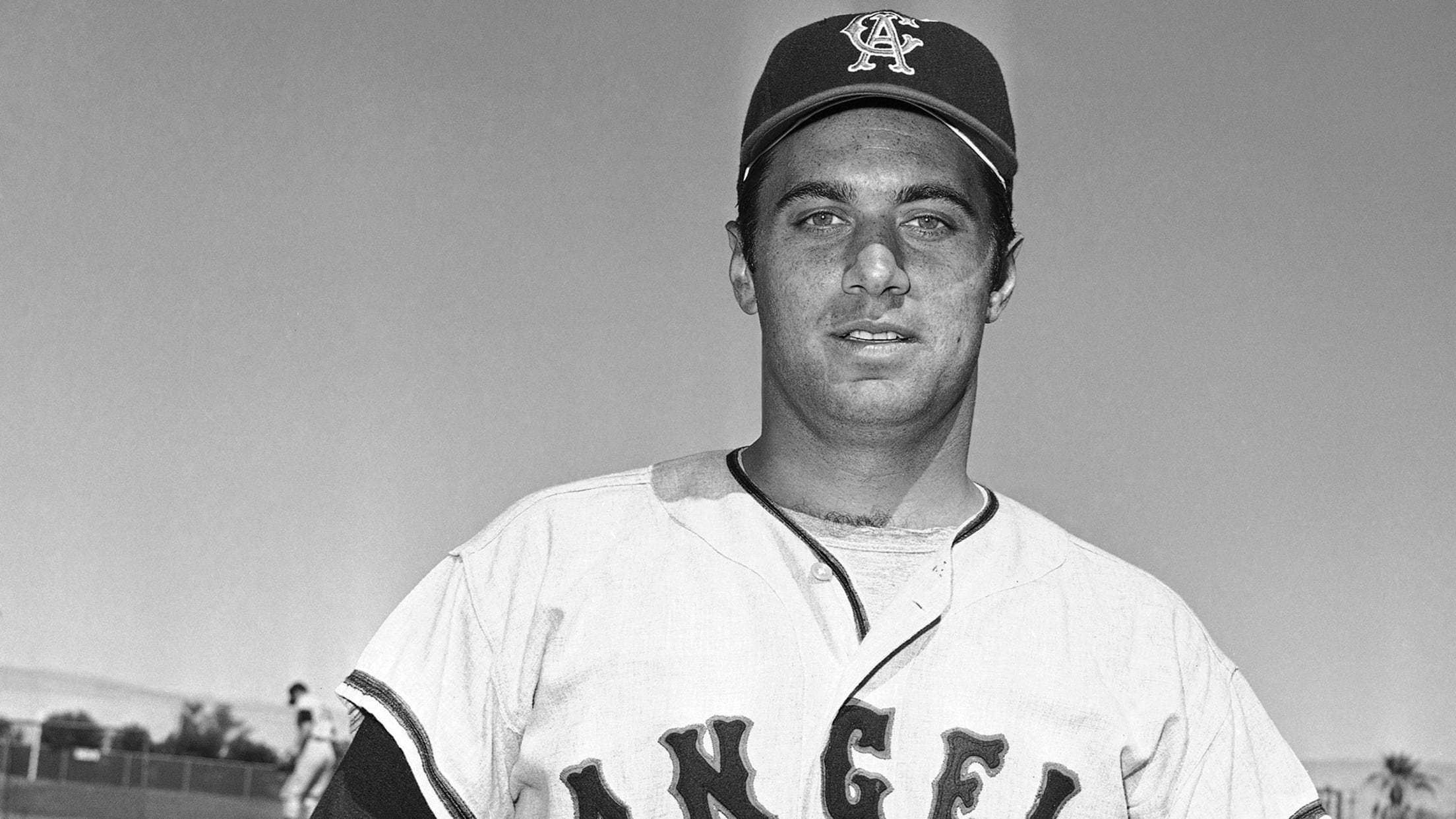 ANAHEIM -- Beyond the right-field fence at Angel Stadium the club displays its six retired numbers, while the organization also created its own Angels Hall of Fame in 1988. But what is the criteria to receive both honors? It's a question a committee of Angels executives and former players ponder
Angels' best single-game hitting displays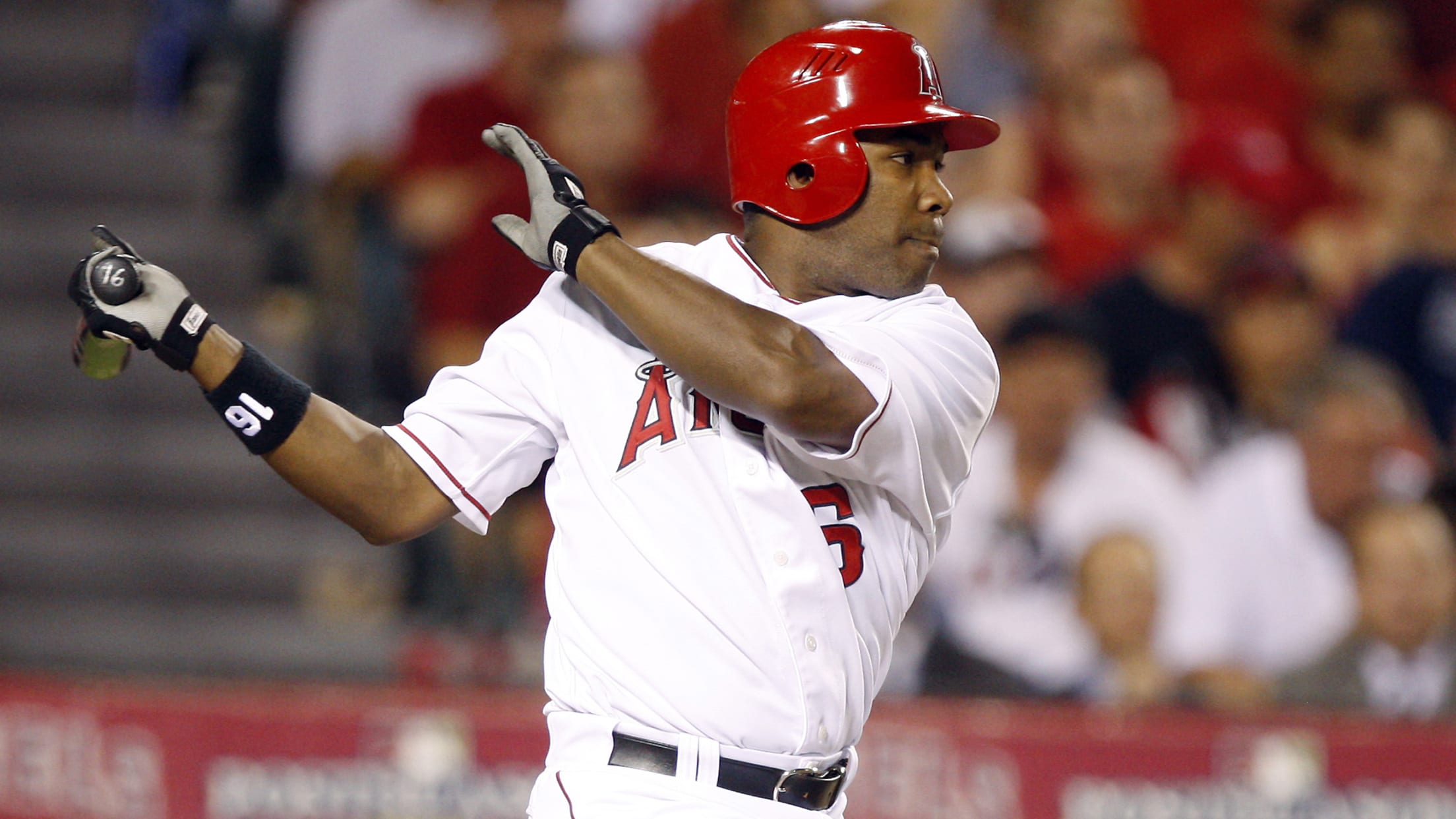 Every now and then a player surprises with an incredible individual performance in a game, setting team records along the way. The Angels have had those kinds of games from superstars but also from unheralded players as well. Here's a look at the Top 5 individual performances in a game
Big A still standing proud, 55 years later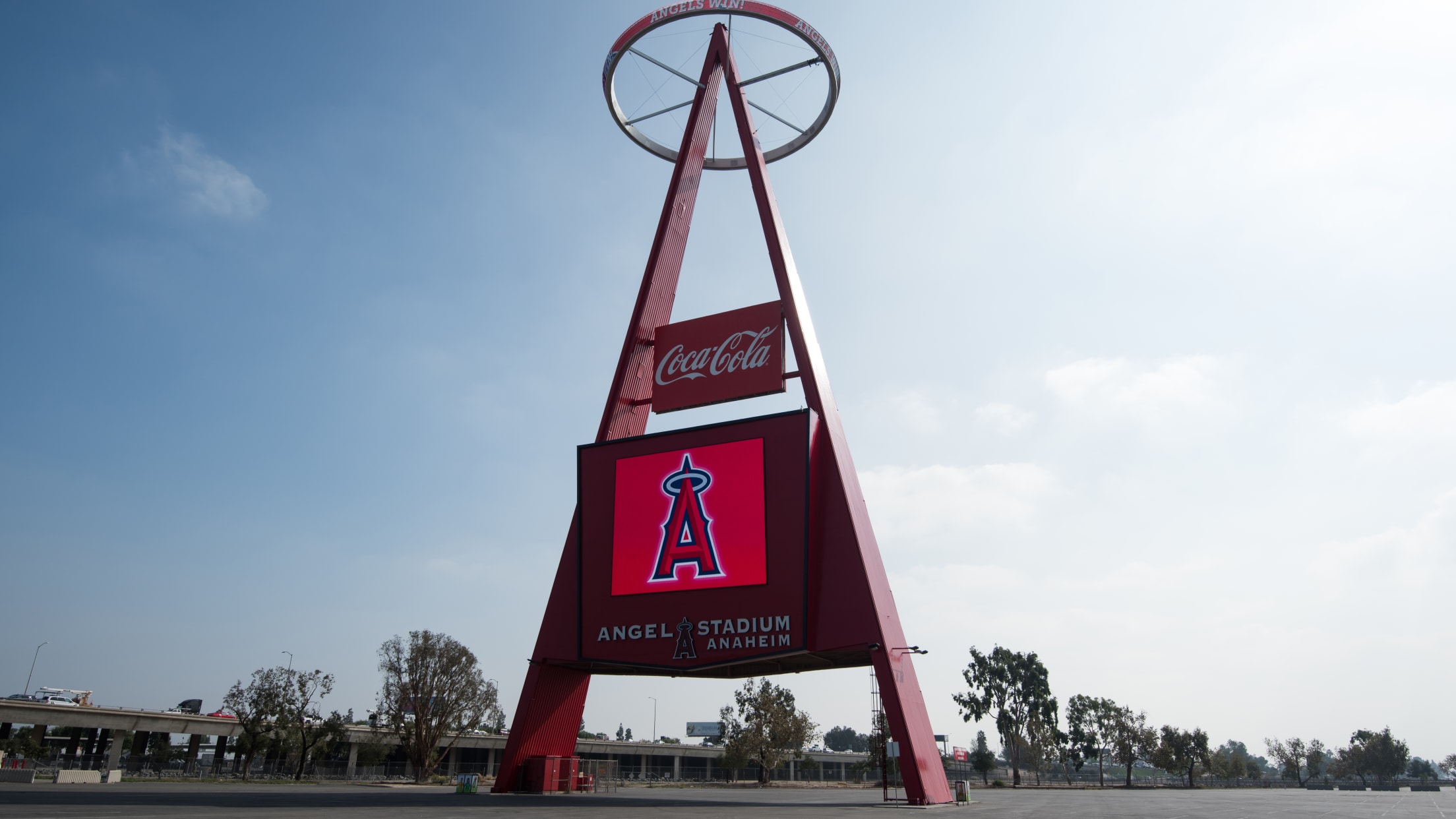 ANAHEIM -- The Angels have called Angel Stadium home since 1966 and fans often affectionately refer to it as the "Big A." It was a term coined by longtime sports columnist and radio host Bud Furillo, who was then the sports editor at the now-defunct Herald Examiner. It was a
Angels' all-time roster by best season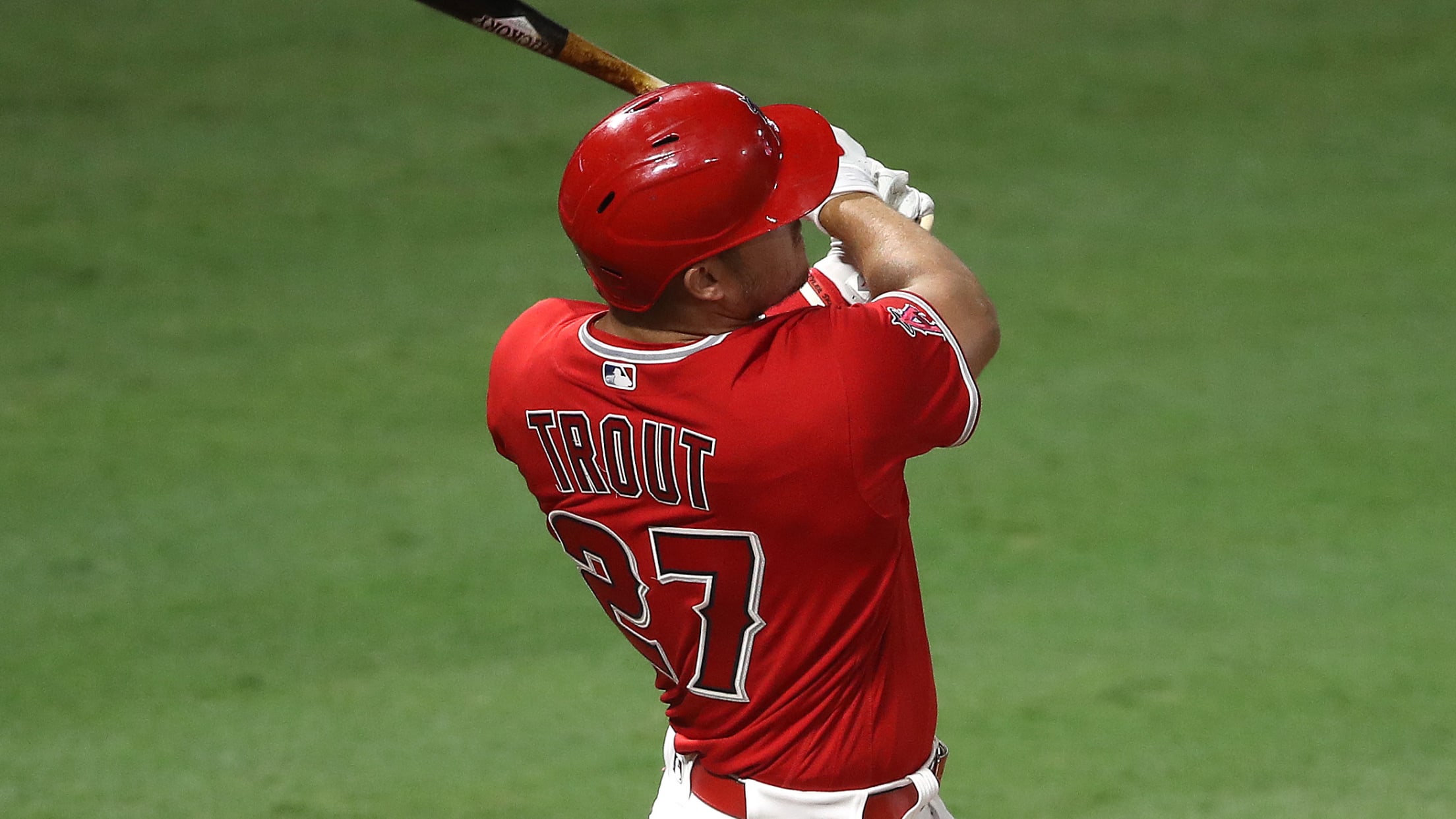 ANAHEIM -- The Angels have seen their fair share of incredible individual seasons by players throughout their history, so MLB.com is taking a look at the best single season by a player at each position. Here's who cracks the Angels' list.
The Angels' best of all time, by uni number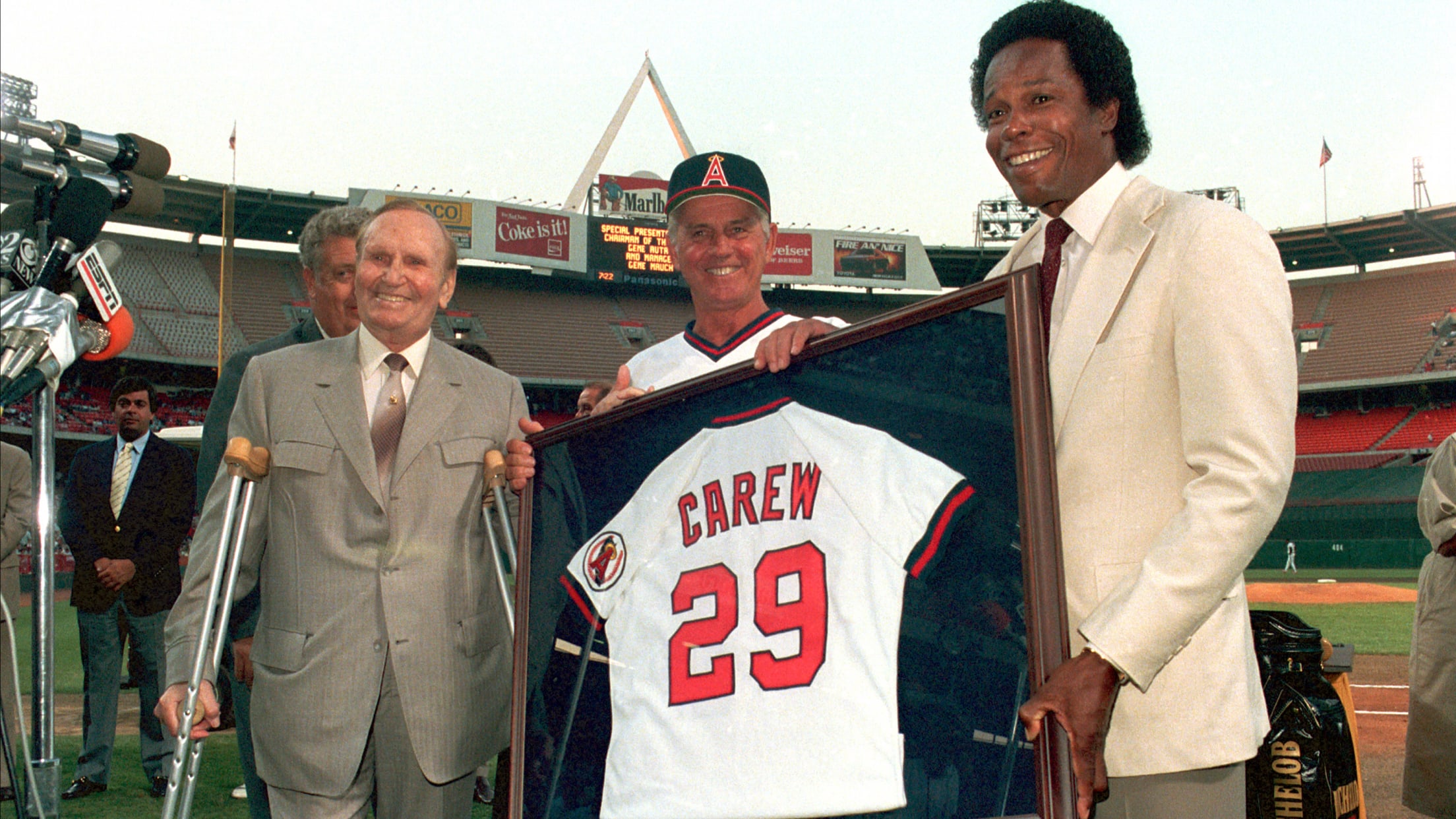 ANAHEIM -- MLB.com is ranking the top players to wear each uniform number for all 30 clubs. The Angels have had 77 different numbers issued in their history, while they have retired No. 11 for Jim Fregosi, No. 26 for former owner Gene Autry, No. 29 for Rod Carew, No.
Here's how the Angels got their name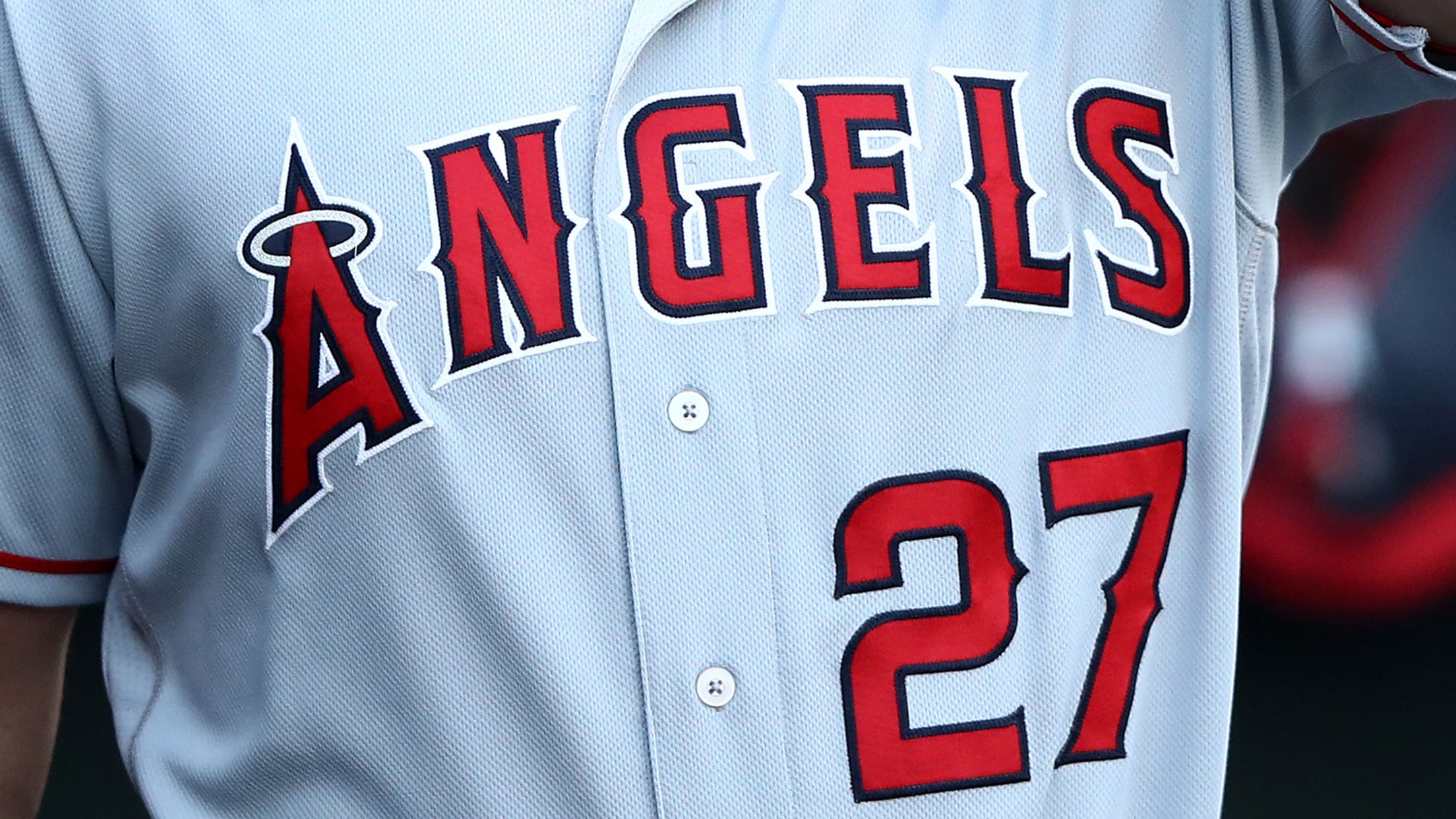 The Angels recently celebrated the 60th anniversary of their inception, as the club officially joined the American League as the Los Angeles Angels in 1960. Here's a look at why the club is called the Angels: ANAHEIM -- Considering that "the Angels" is a direct translation of Los Angeles from
The 5 greatest seasons for Angels pitchers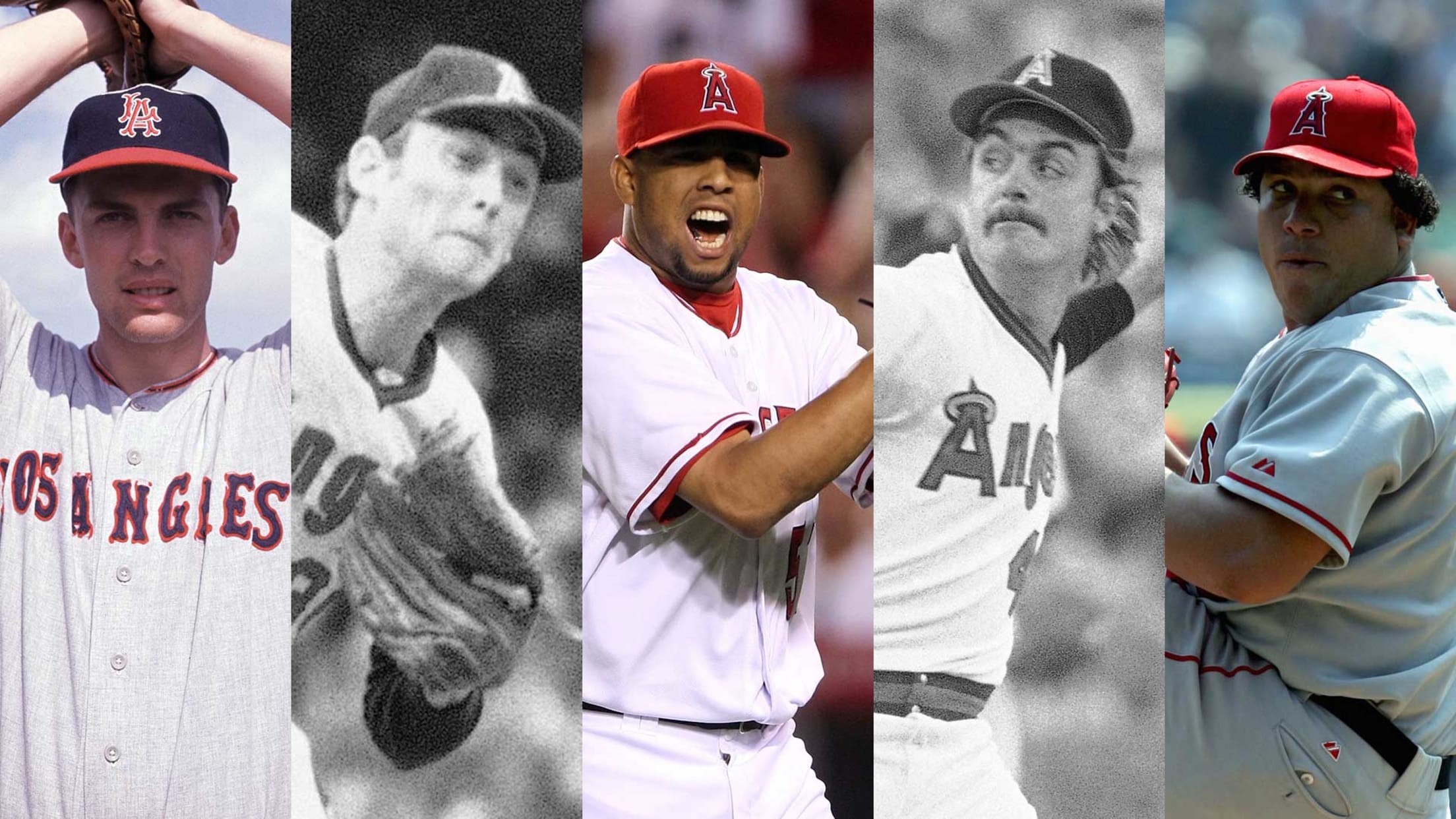 ANAHEIM -- After ranking the Top 5 seasons by a position player in Angels history, it's now time for a look at the Top 5 individual seasons by a pitcher in club history. The Angels have had two Cy Young Award winners in their history and have seen their pitchers
Every Rule 5 Draft pick in Angels history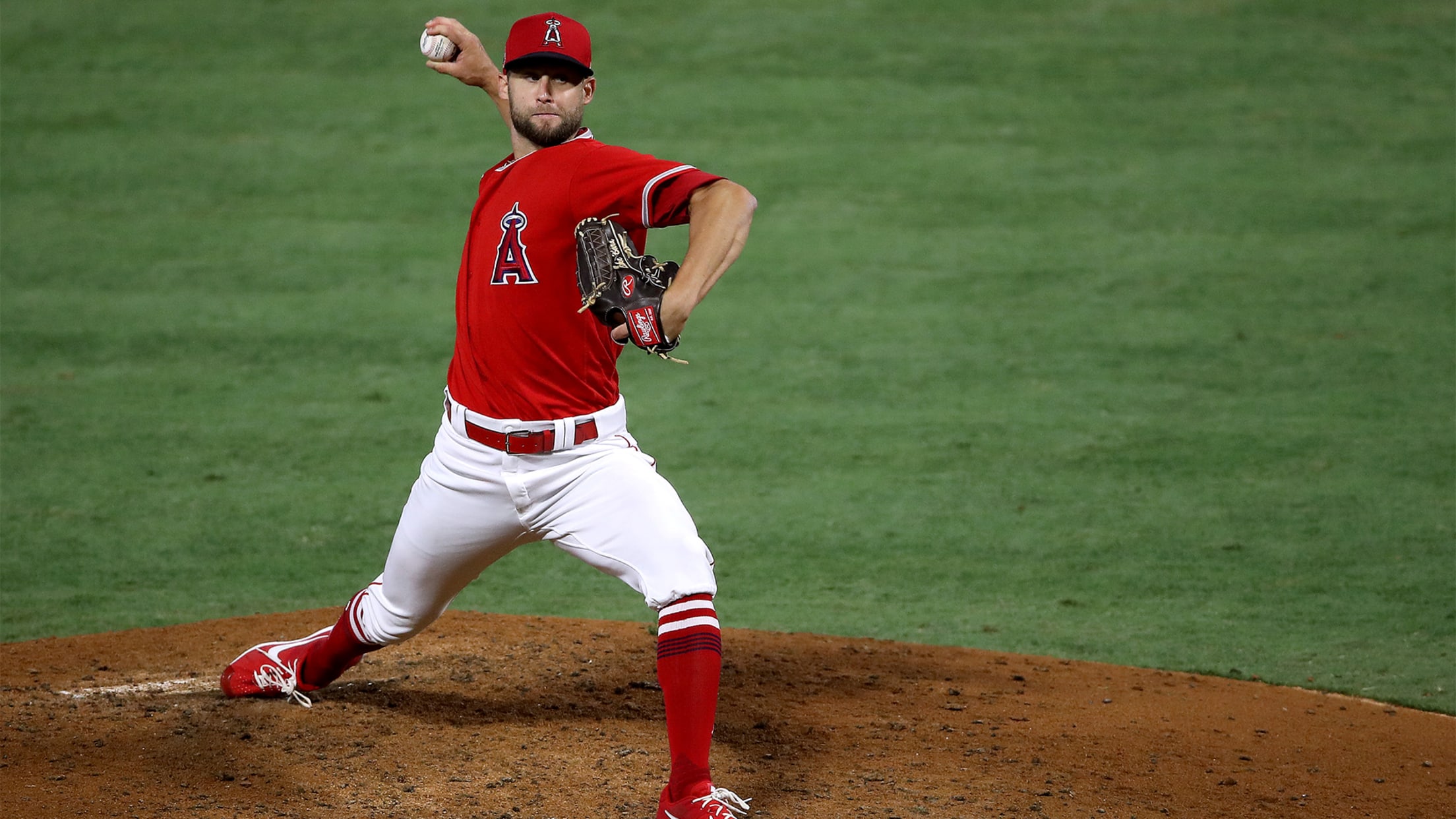 ANAHEIM -- The Rule 5 Draft can be a creative way for teams to add talent, as it was created to keep teams from hoarding players in the Minor Leagues. Eligible players must be protected by adding them to the 40-man roster ahead of the Draft. • How the Rule
Angels' best seasons by hitters (not all Trout!)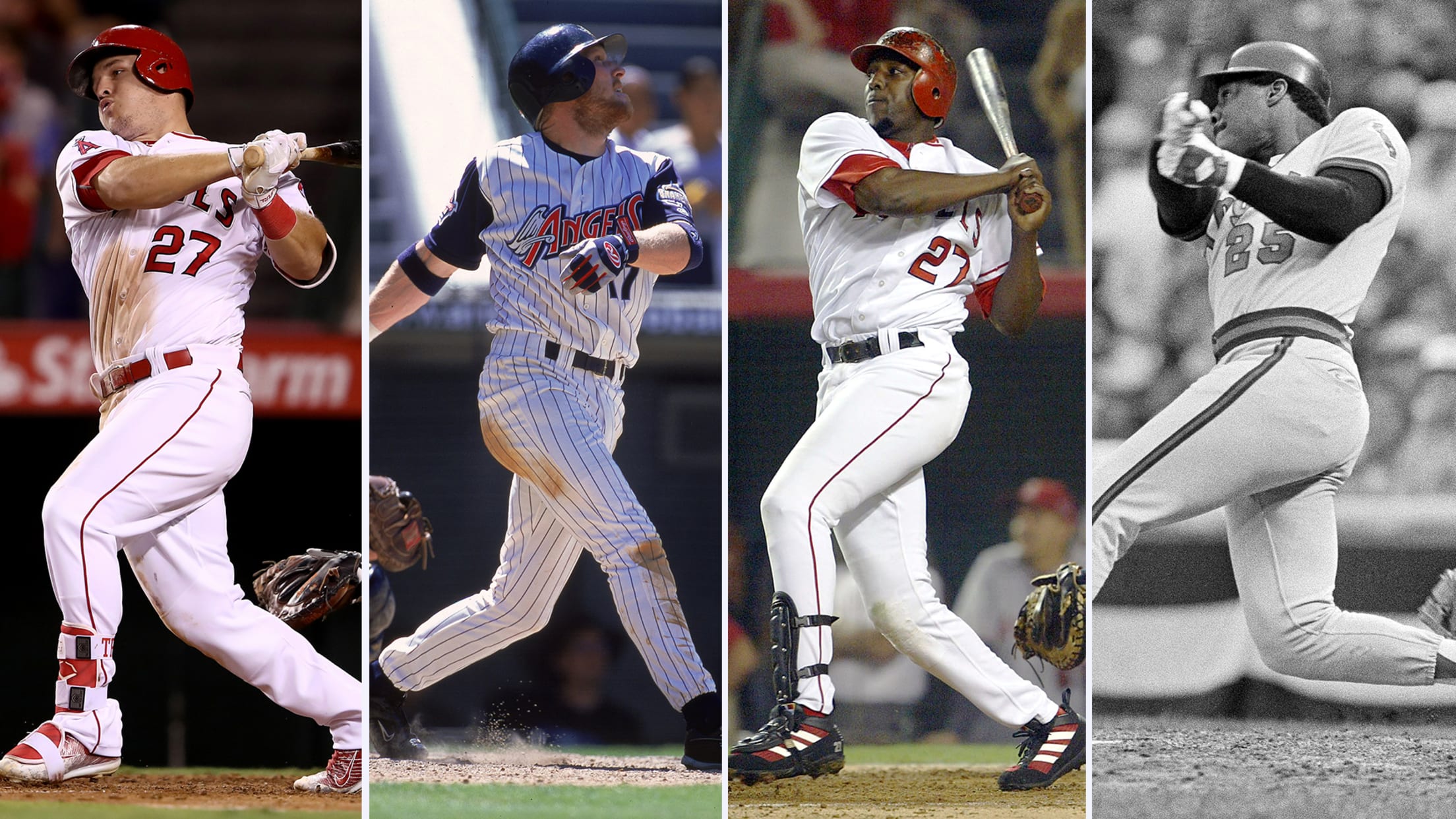 MLB.com is ranking the Top 5 individual seasons by a position player for each club, but the Angels are a unique case due to the sheer dominance of superstar Mike Trout. Trout has won three American League MVP Awards and owns the Top 5 seasons in Wins Above Replacement by
How the Angels' Rally Monkey came to be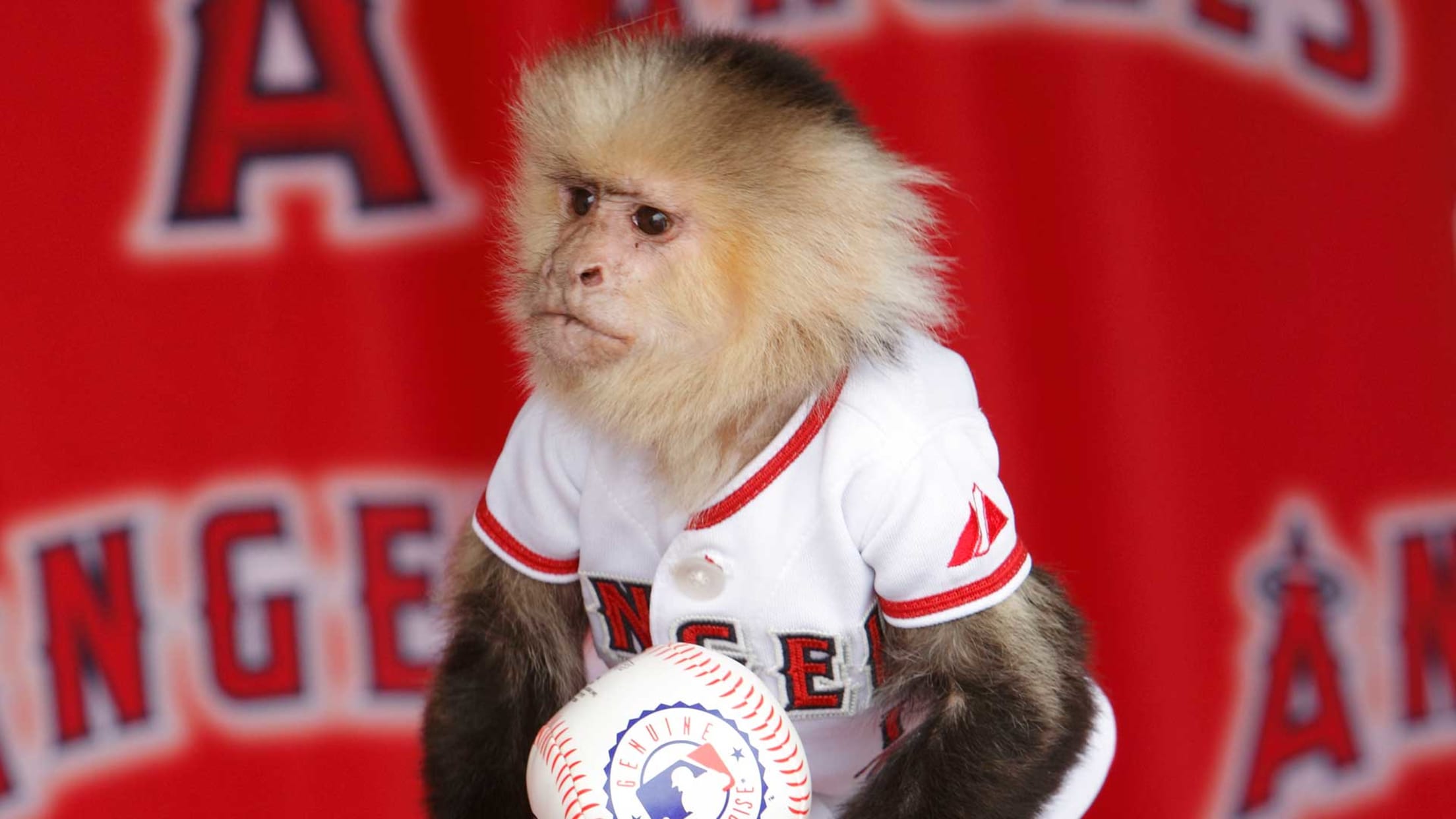 ANAHEIM -- Every club in the Majors has a unique history and traditions, and the Angels have plenty of both. This offseason, MLB.com is going to take a look at those traditions and find out how they started and why they exist. This week, it's exploring the creation of the
Angels' best players not in Cooperstown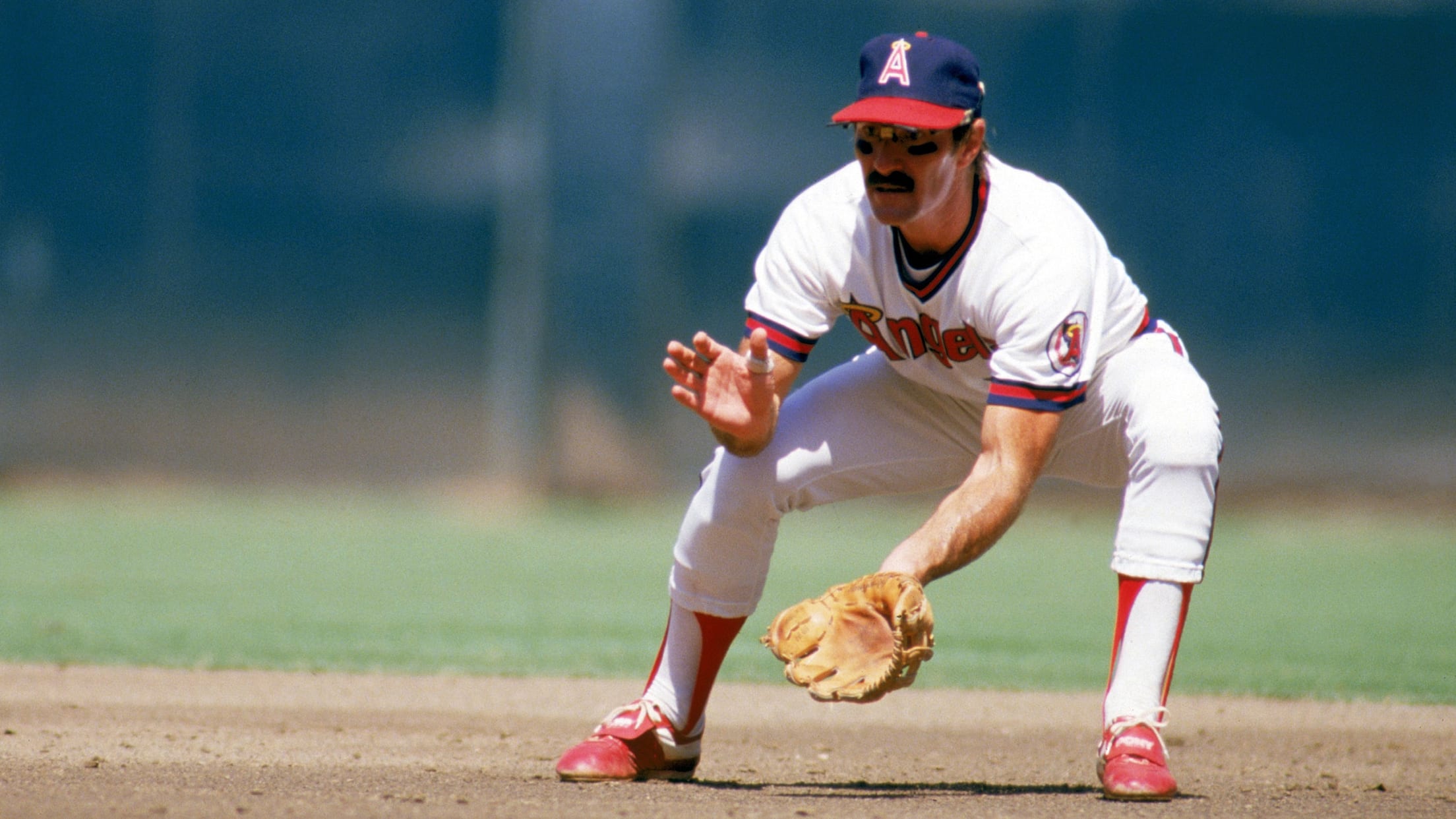 One of the fun things about the Baseball Hall of Fame is the arguments it elicits about who is deserving of enshrinement and who is not.
Pujols' 10 most memorable moments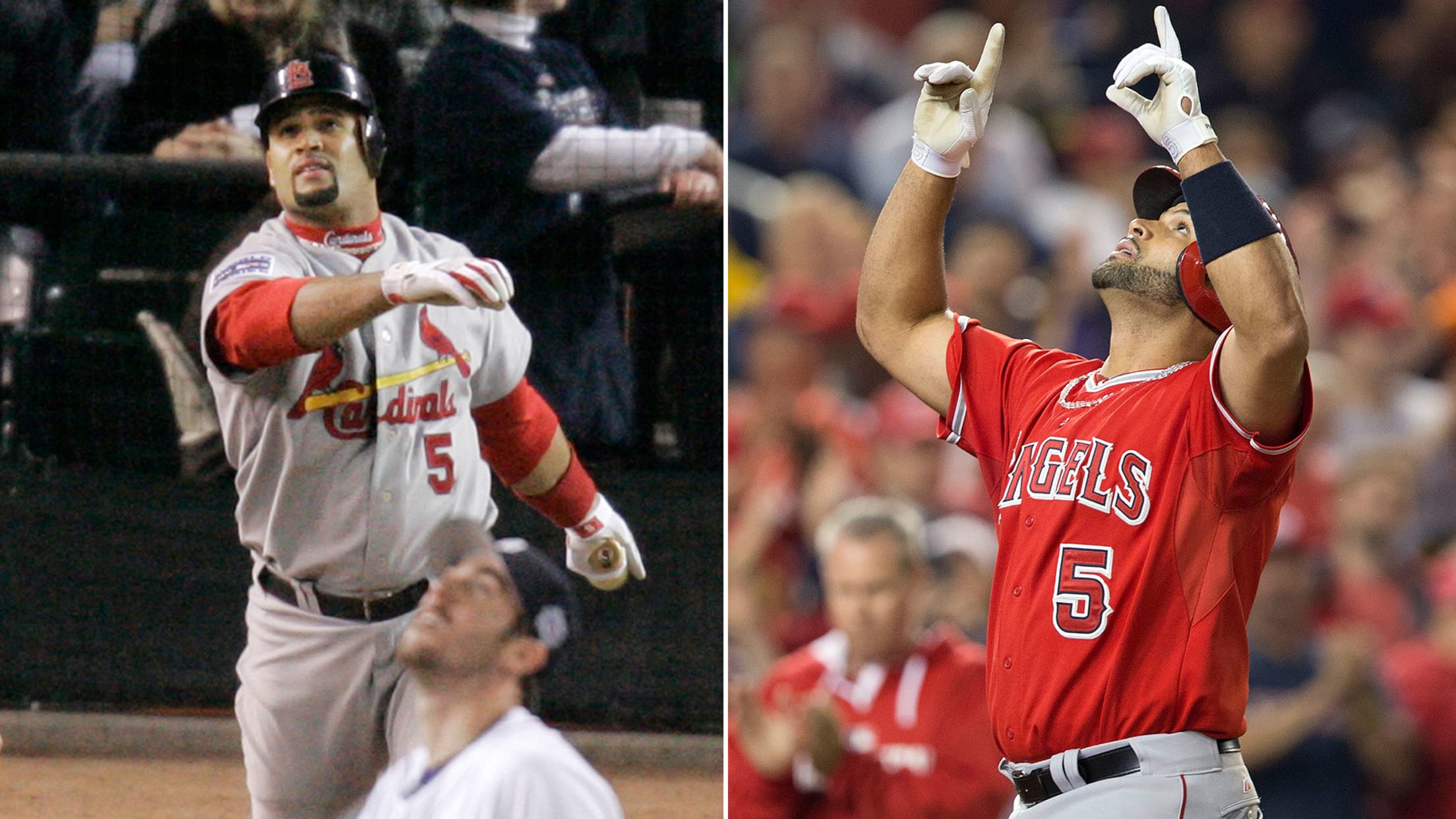 When you play 20 Major League seasons, appear in three World Series and make 10 All-Star teams, you're going to accumulate some memorable moments. When you sprinkle 3,000 hits and more than 600 home runs over the course of a career like that, there will be even more. Here is
The 600 Home Run Club
Only nine players reside on one of baseball's most exclusive lists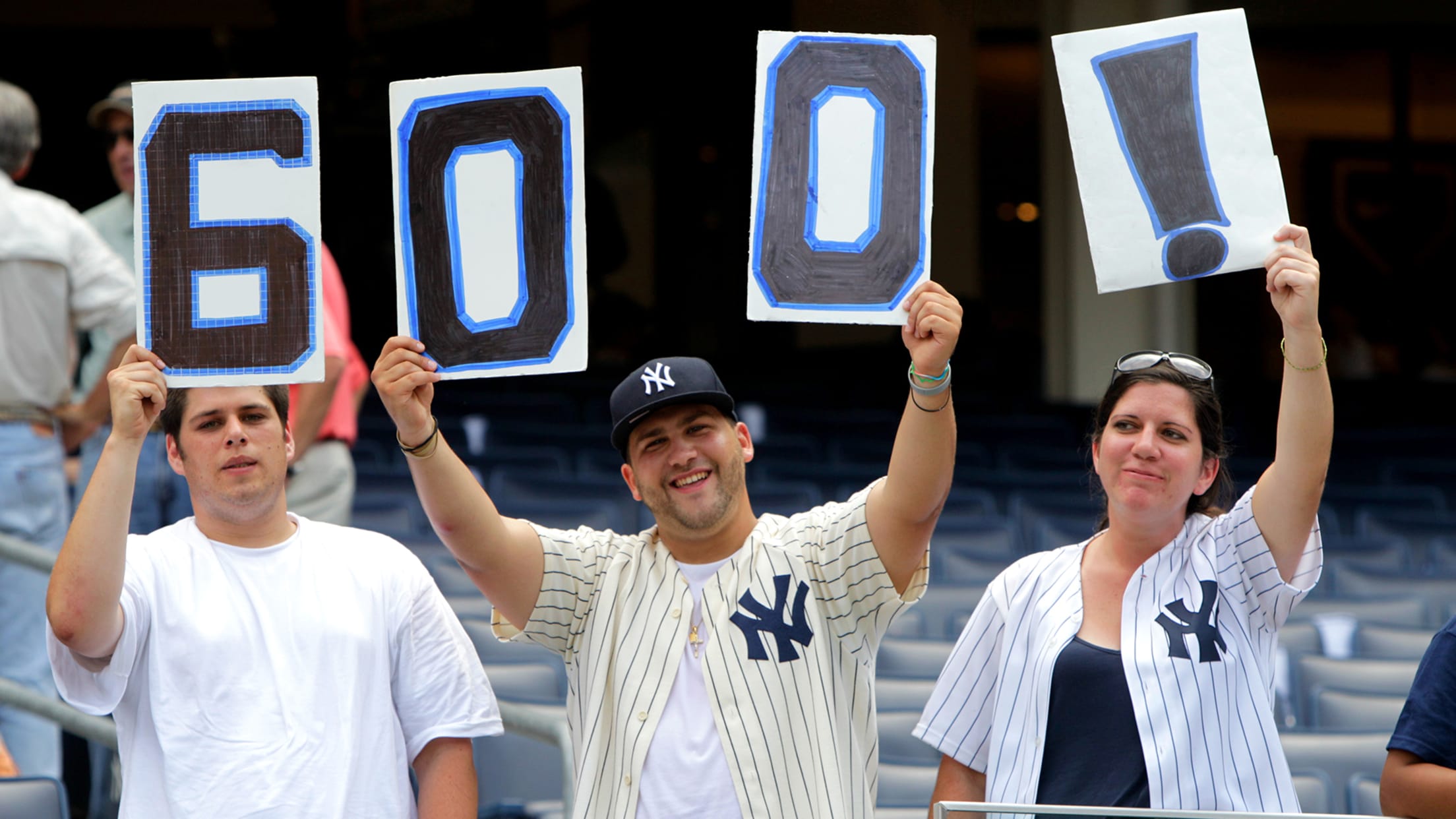 Nearly 20,000 players have appeared in a big league game, but only nine of them can claim the honor of clubbing 600 home runs. The 600 Home Run Club is one of Major League Baseball's most exclusive lists, one that demands both massive yearly production and remarkable longevity in order
Halos' top general managers: Bollinger's take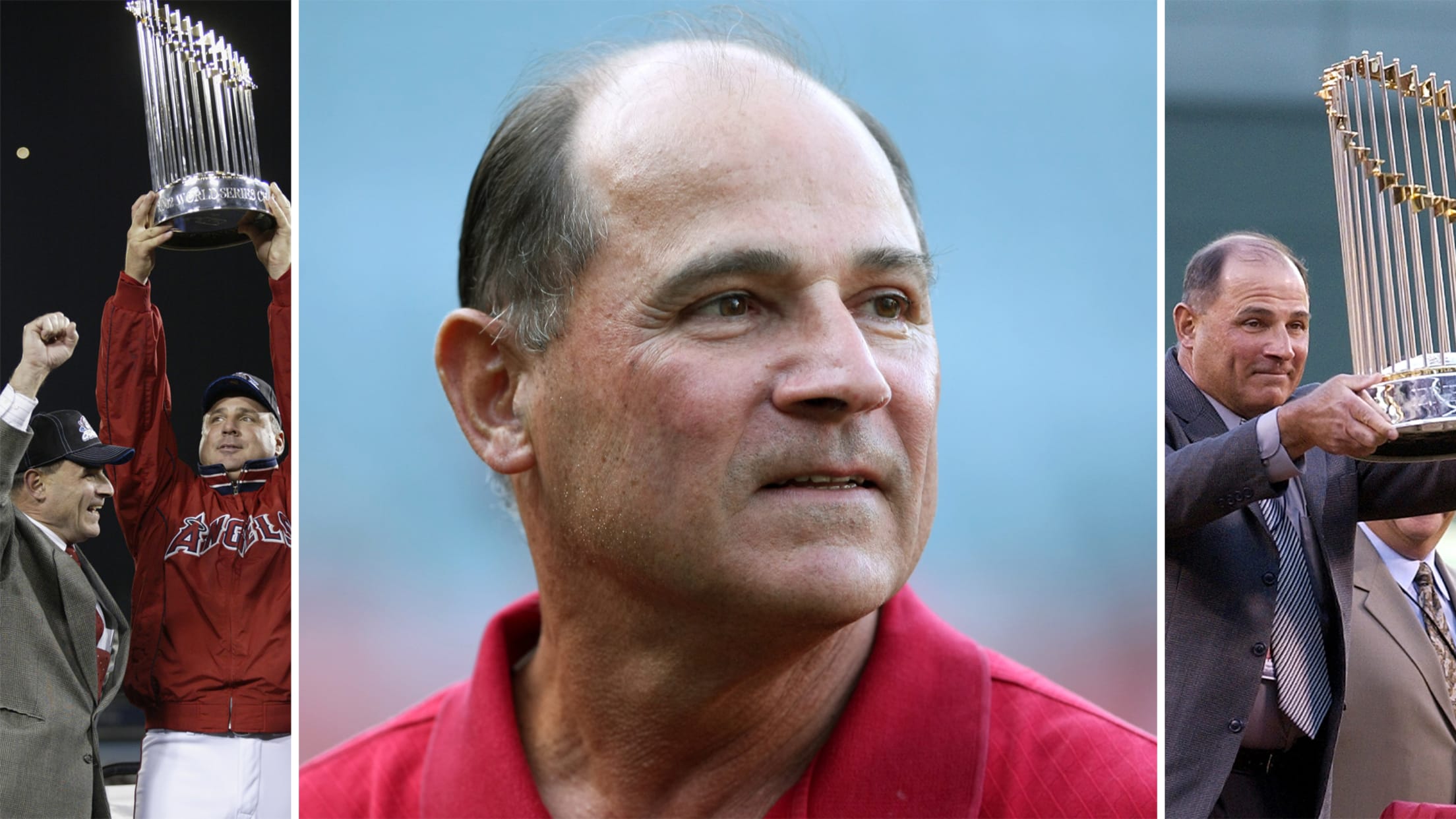 No one loves a good debate quite like baseball fans, and with that in mind, we asked each of our beat reporters to rank the top five individuals by position in the history of their franchise, based on their career while with that club. But for general manager, Bill Stoneman
Scioscia in class of his own as Halos' skipper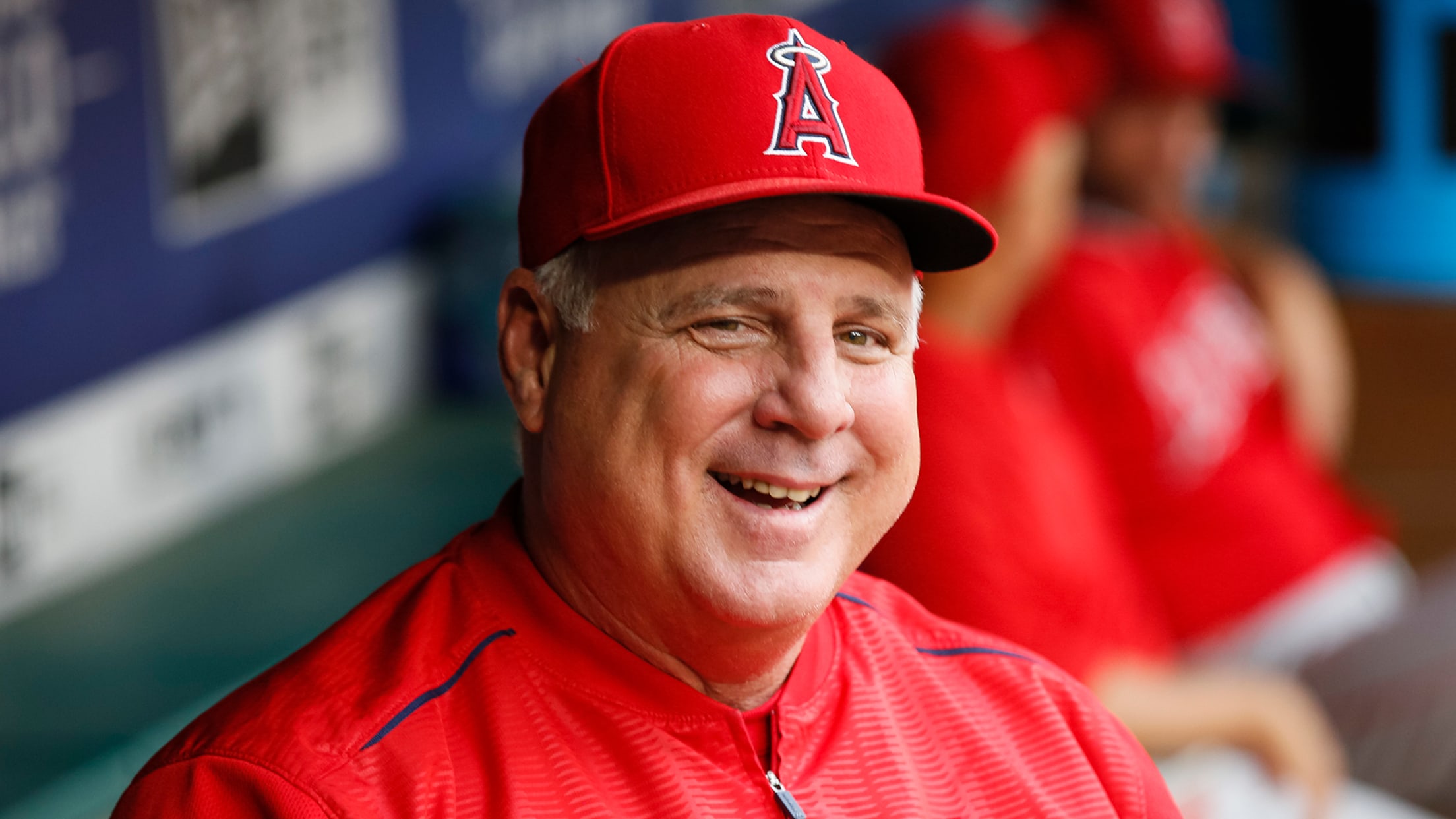 LOS ANGELES -- The Angels have had 21 managers since their inception in 1961, but one towers above the rest. Mike Scioscia managed the club for 19 years, making seven postseason appearances and leading the franchise to its only World Series title in 2002. • Angels' all-time best: C |
Angels' Top 5 relief pitchers: Bollinger's take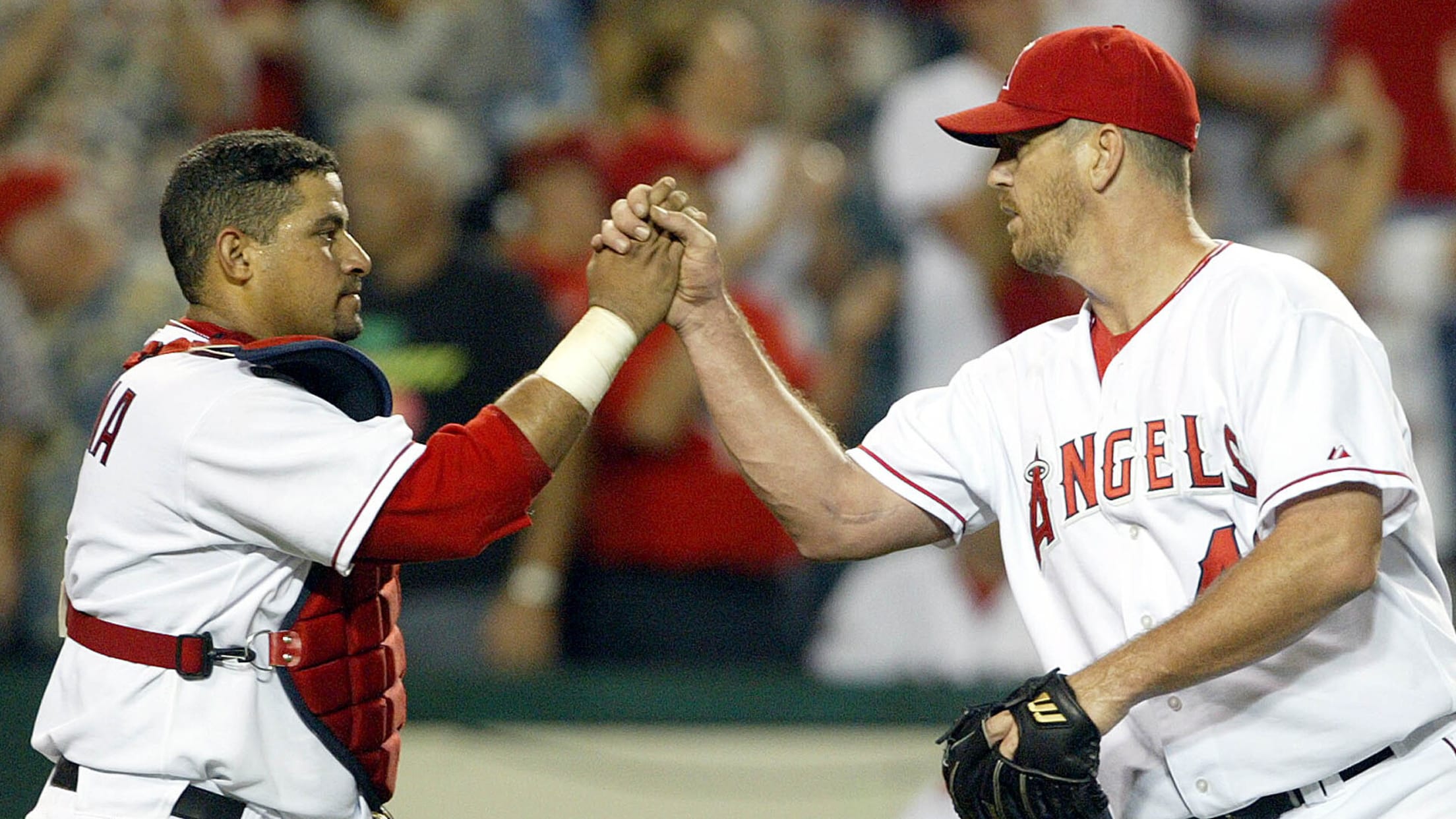 No one loves a good debate quite like baseball fans, and with that in mind, we asked each of our beat reporters to rank the top five players by position in the history of their franchise, based on their career while playing for that club. These rankings are for fun
Angels' Top 5 lefty starters: Bollinger's take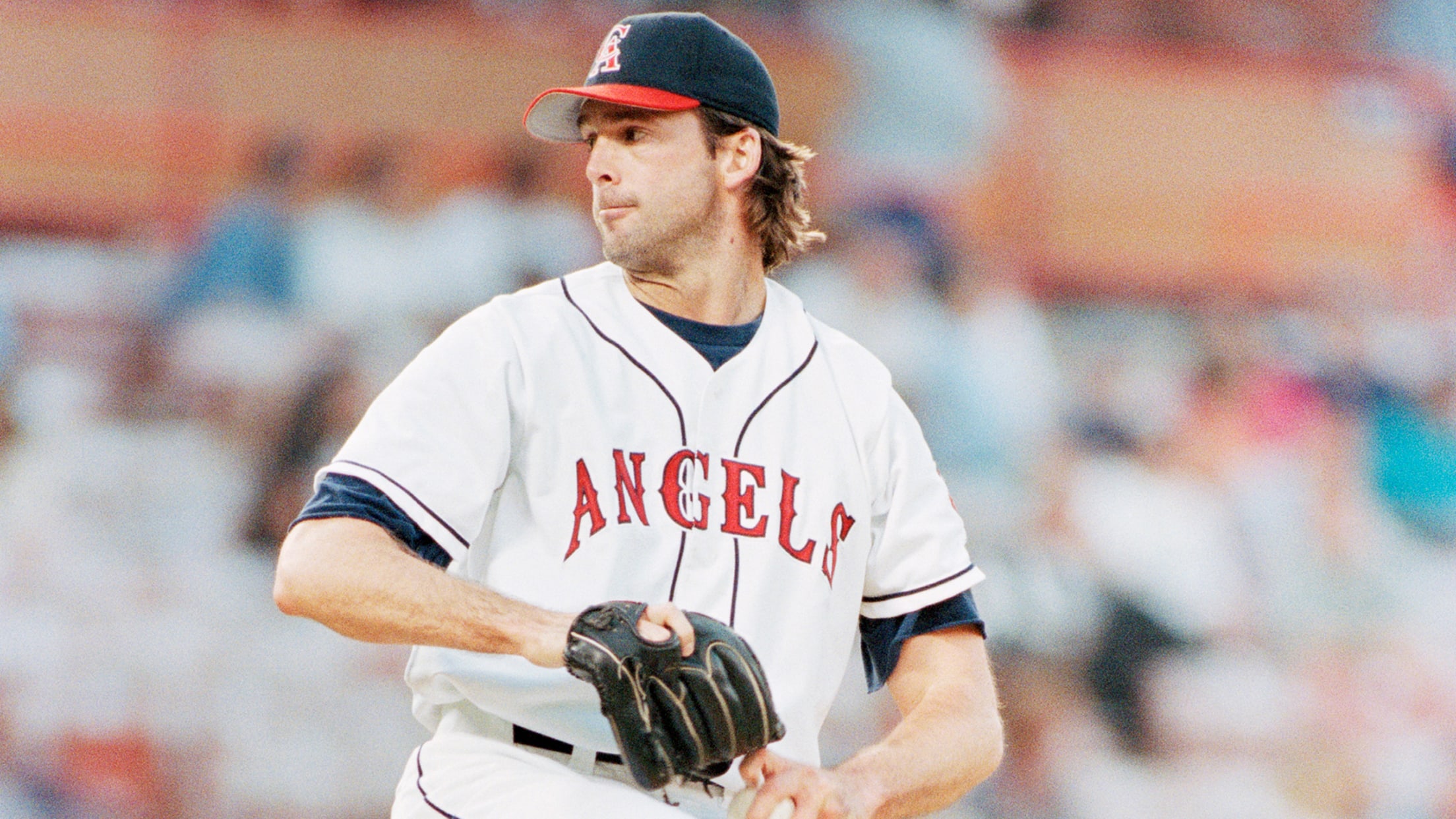 No one loves a good debate quite like baseball fans, and with that in mind, we asked each of our beat reporters to rank the top five players by position in the history of their franchise, based on their career while playing for that club. These rankings are for fun
Angels' Top 5 righty starters: Bollinger's take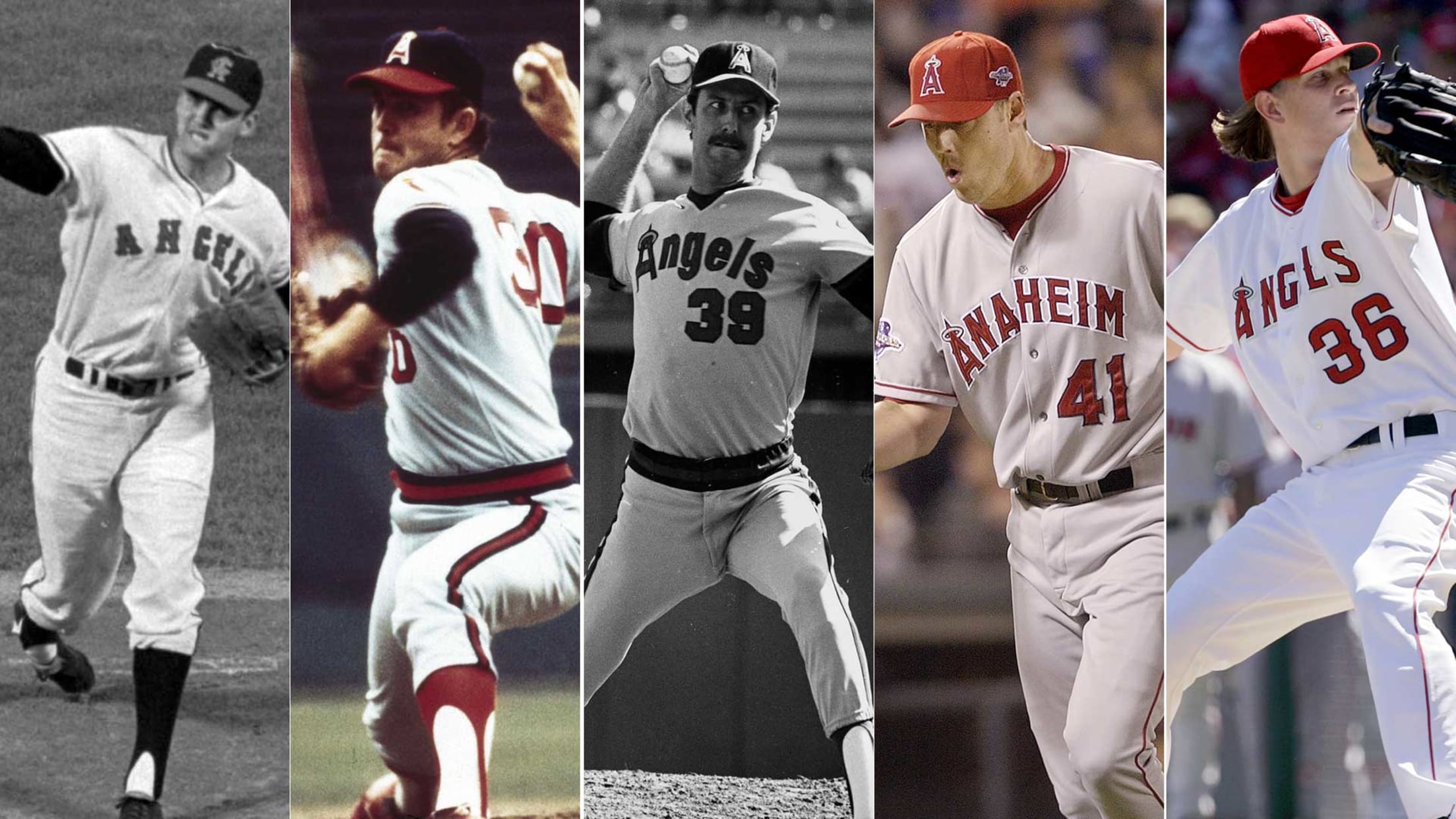 No one loves a good debate quite like baseball fans, and with that in mind, we asked each of our beat reporters to rank the top five players by position in the history of their franchise, based on their career while playing for that club. These rankings are for fun
Angels' Top 5 designated hitters: Bollinger's take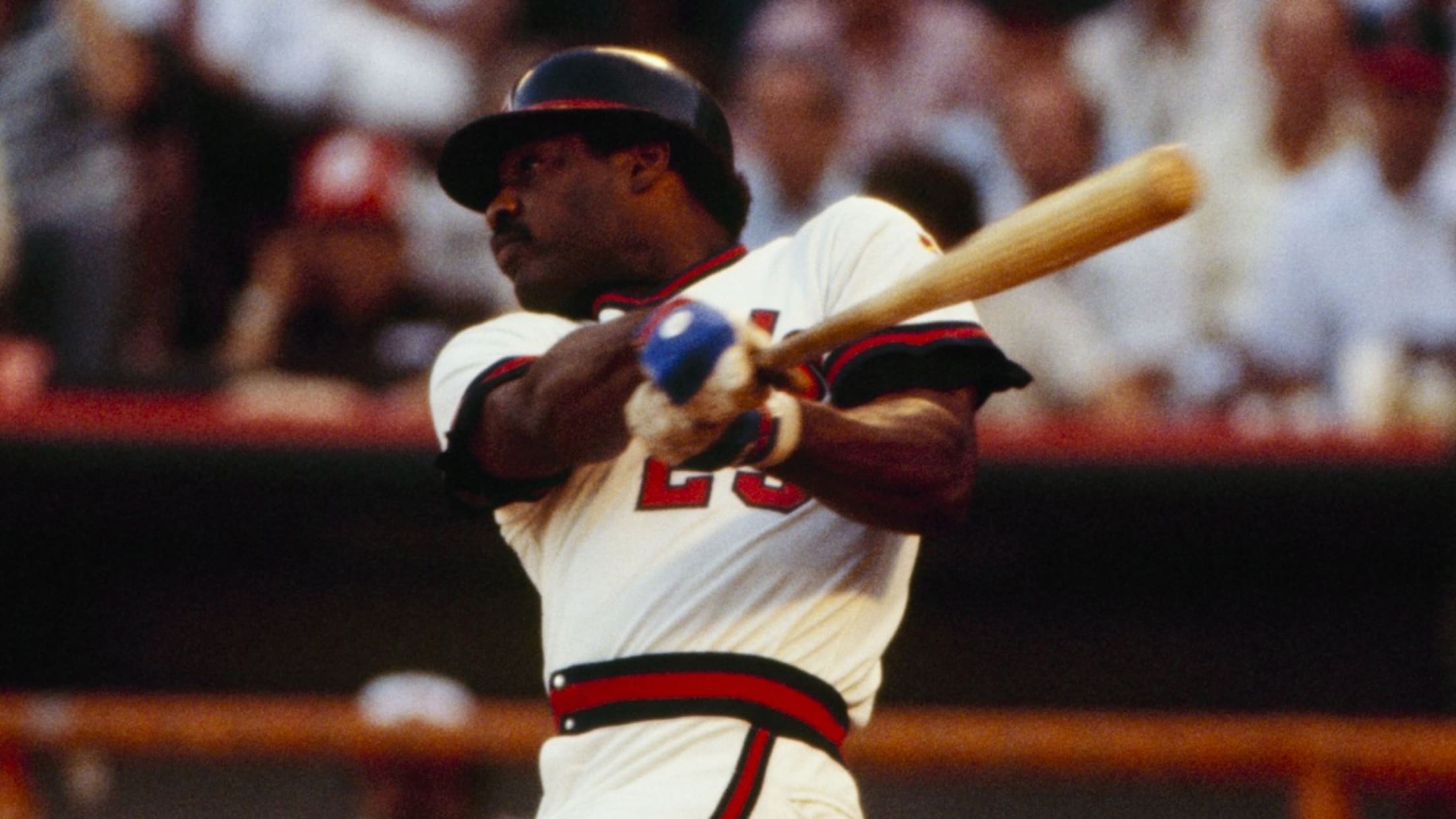 No one loves a good debate quite like baseball fans, and with that in mind, we asked each of our beat reporters to rank the top five players by position in the history of their franchise, based on their career while playing for that club. These rankings are for fun
Angels' Top 5 right fielders: Bollinger's take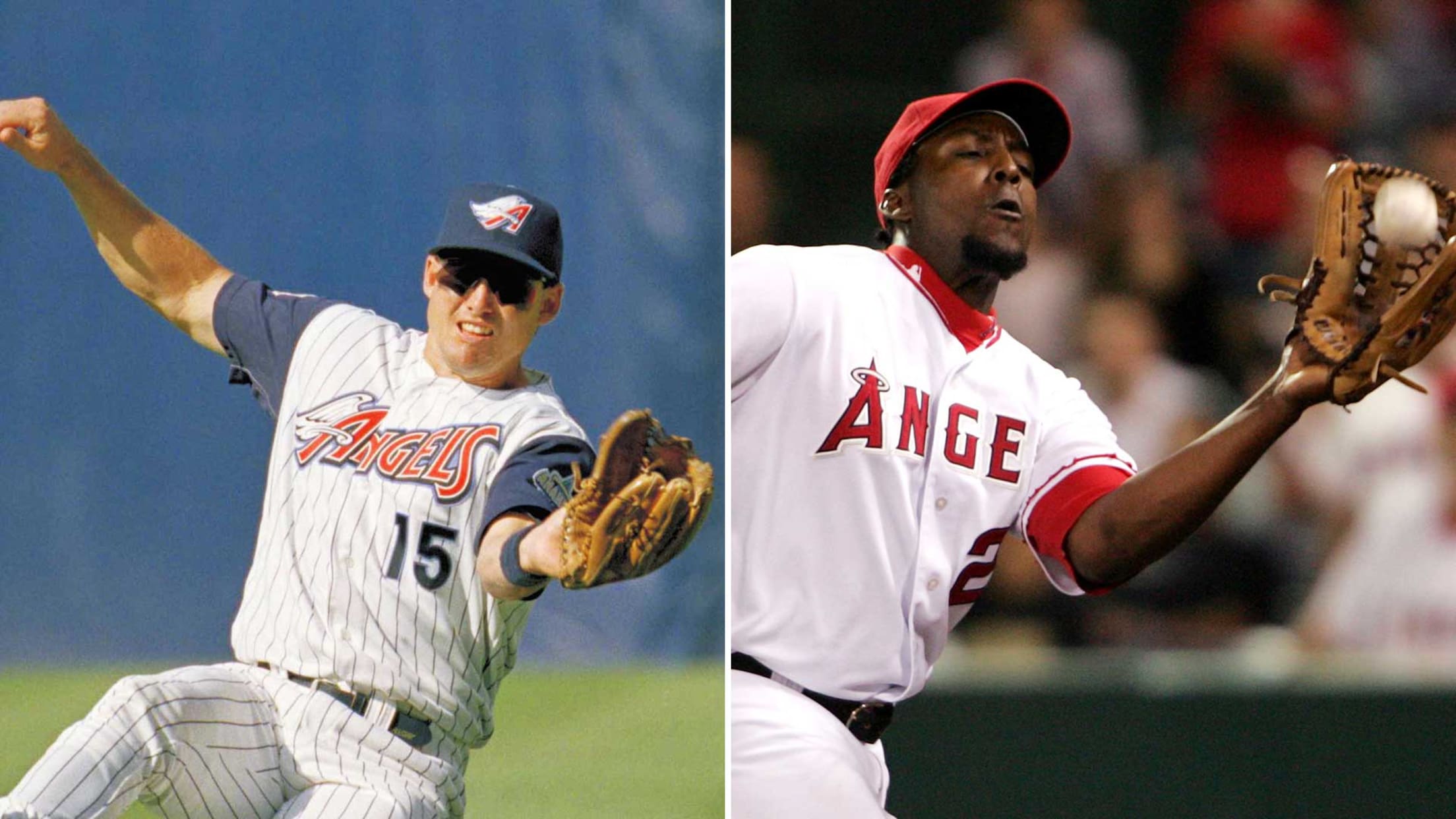 No one loves a good debate quite like baseball fans, and with that in mind, we asked each of our beat reporters to rank the top five players by position in the history of their franchise, based on their career while playing for that club. These rankings are for fun
Angels' Top 5 center fielders: Bollinger's take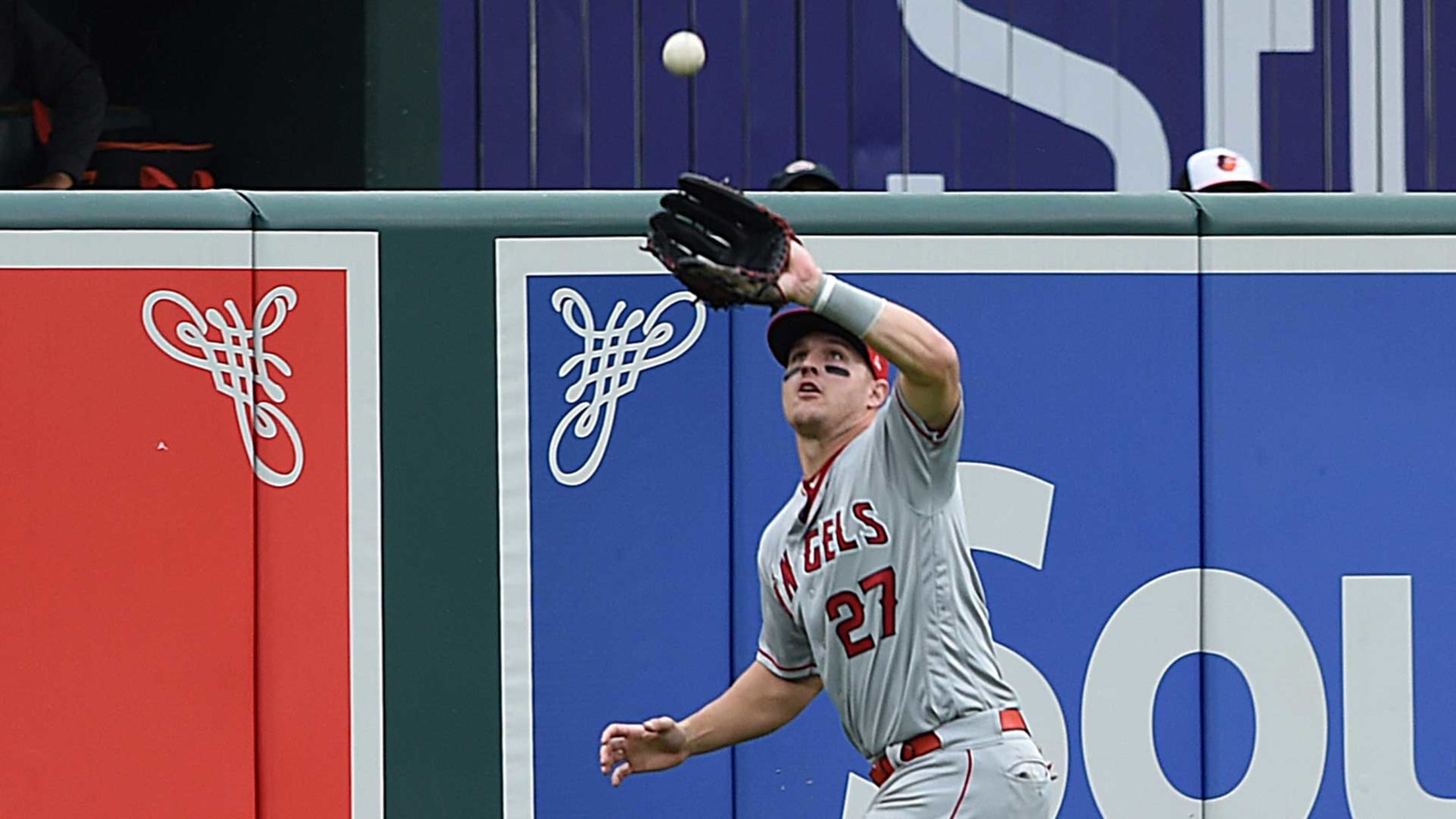 No one loves a good debate quite like baseball fans, and with that in mind, we asked each of our beat reporters to rank the top five players by position in the history of their franchise, based on their career while playing for that club. These rankings are for fun
Fregosi's trade tree bore Halos HOF bounty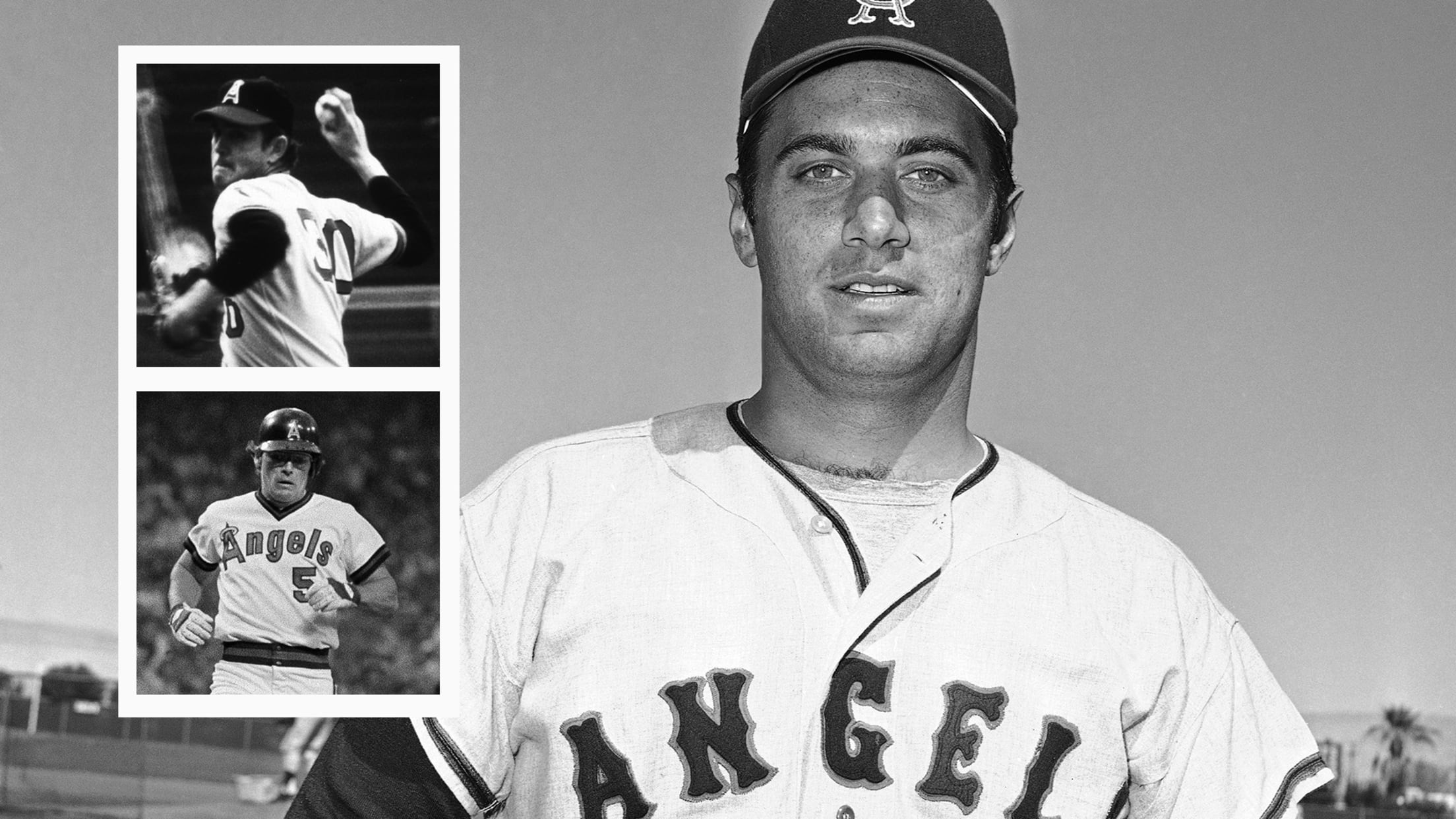 ANAHEIM -- Jim Fregosi was the first face of the franchise for the Angels, and he went from being selected in the expansion draft in 1960 to becoming a six-time All-Star with the club. He was the club's all-time leader in WAR until Mike Trout came along, but Fregosi's impact
Angels' Top 5 left fielders: Bollinger's take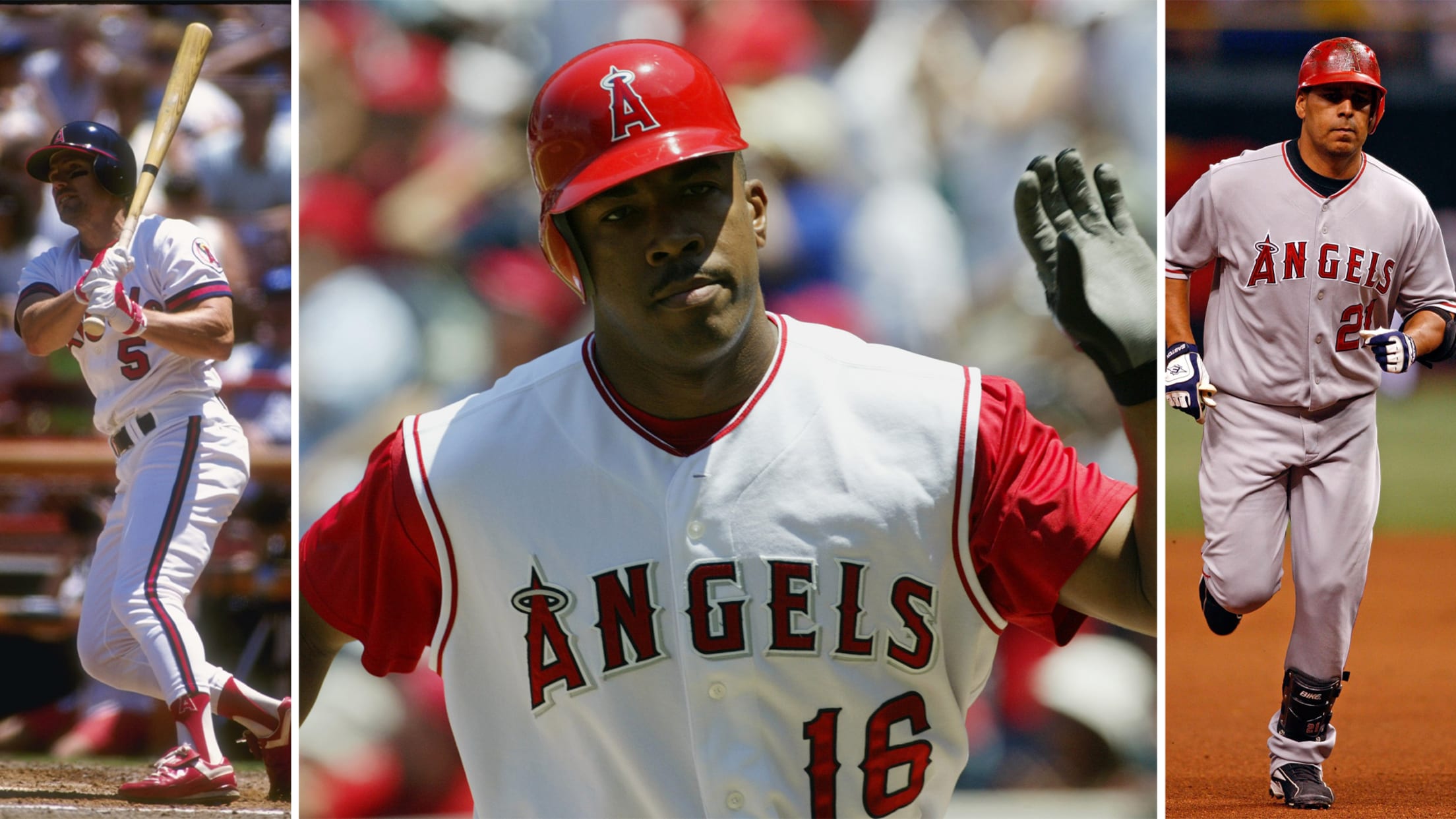 No one loves a good debate quite like baseball fans, and with that in mind, we asked each of our beat reporters to rank the top five players by position in the history of their franchise, based on their career while playing for that club. These rankings are for fun
Angels' Top 5 shortstops: Bollinger's take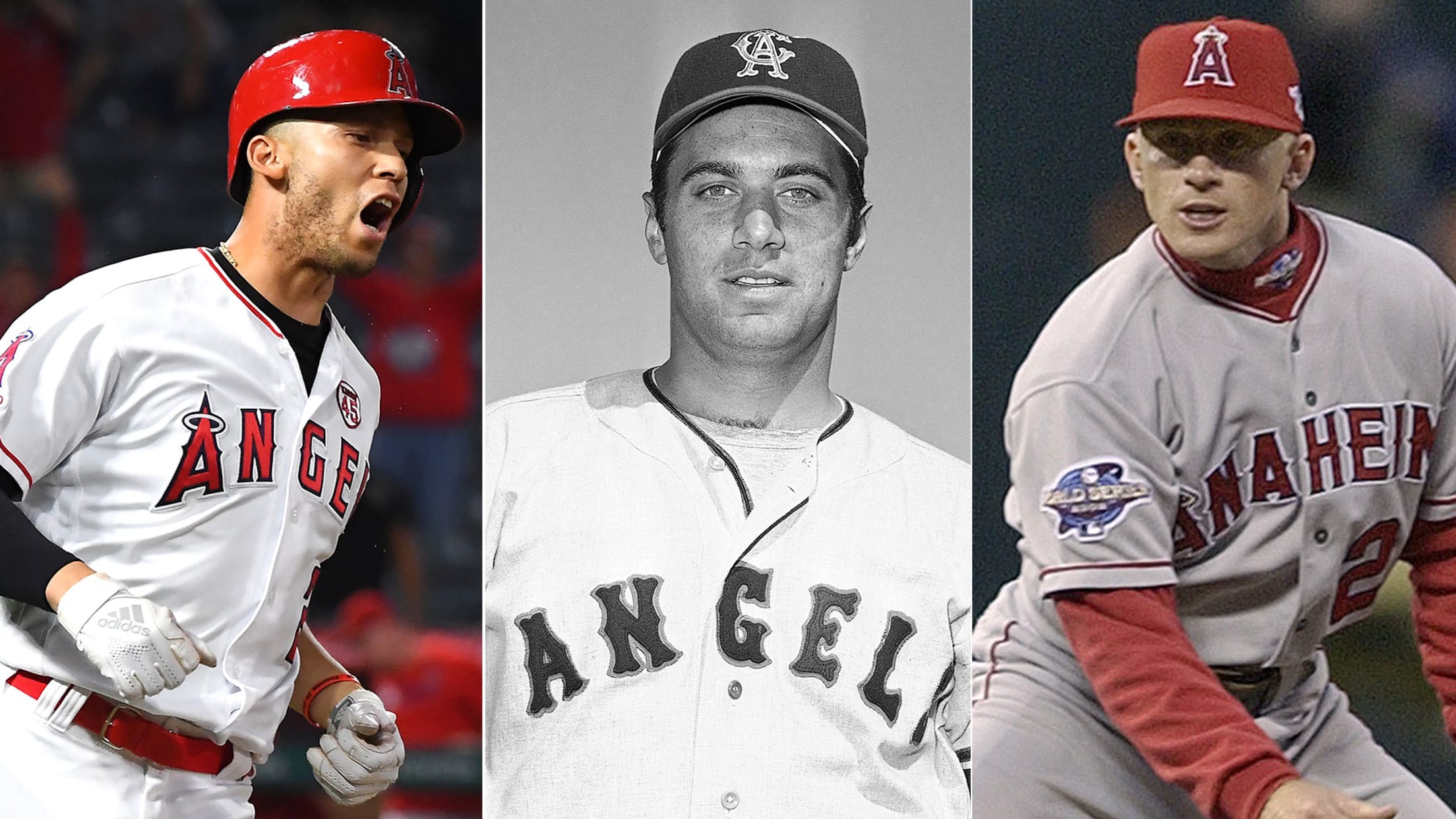 No one loves a good debate quite like baseball fans, and with that in mind, we asked each of our beat reporters to rank the top five players by position in the history of their franchise, based on their career while playing for that club. These rankings are for fun