Injuries & Moves: Angels sign reliever Adam Kolarek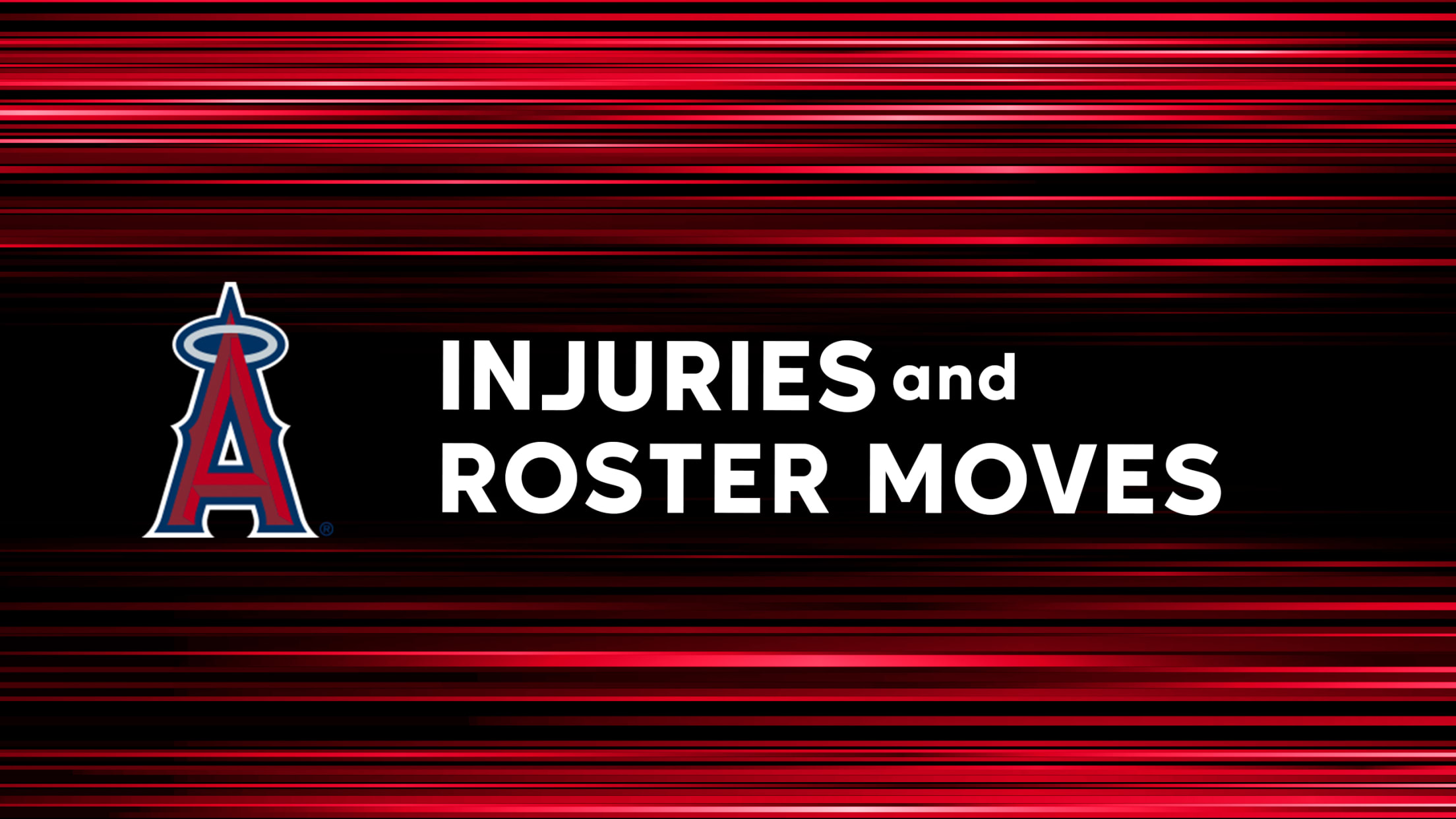 The Angels' injury and roster move page will be updated throughout the offseason.
After quick reflection on '23, Trout discusses his future
'Nothing's changed,' Angels superstar says of his offseason discussions with front office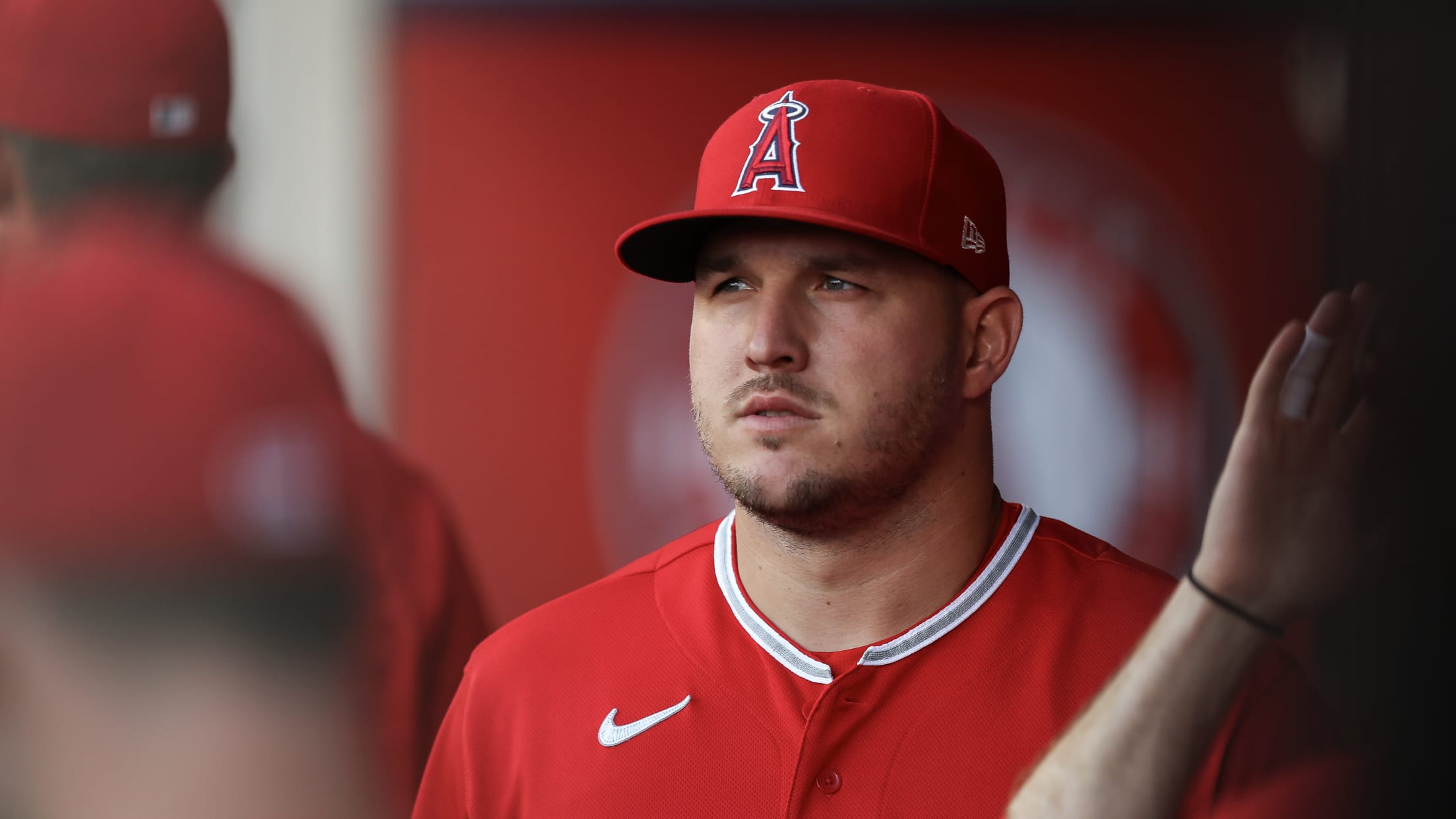 ANAHEIM -- The media session was just one question in when superstar Mike Trout couldn't hold back his emotions when describing how it feels to have another season end prematurely due to injury. Trout, standing in front of his locker before Monday before the Angels' 5-1 loss to the Rangers,
Trout's season officially ends due to injury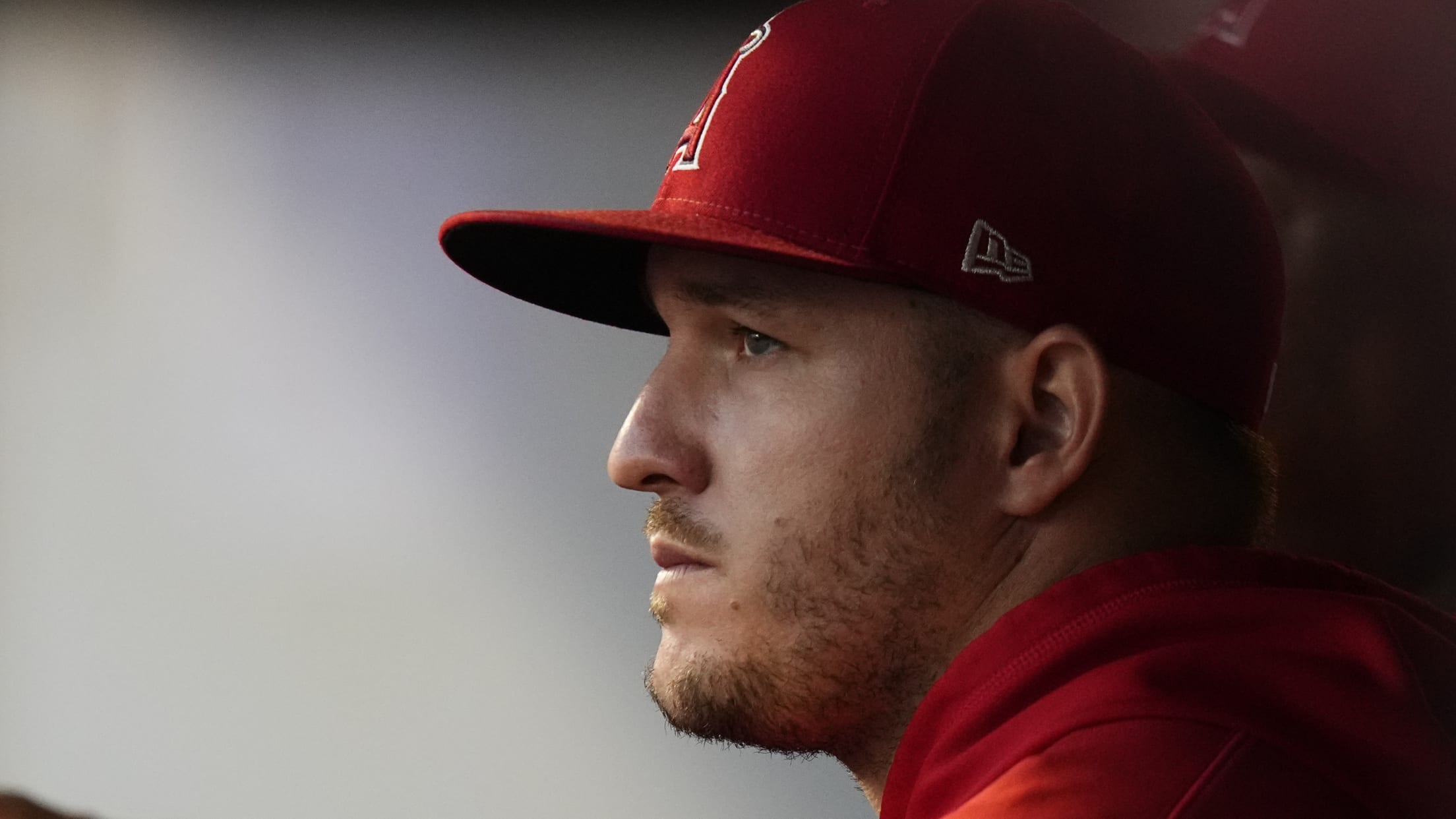 MINNEAPOLIS -- Mike Trout's 2023 season is officially over. Trout, who has played in just one game since sustaining a left hamate fracture on a swing against the Padres on July 3, was transferred to the 60-day injured list before Sunday's 9-3 loss to the Twins at Target Field. Trout,
Ohtani has elbow surgery, expected to hit in '24, pitch by '25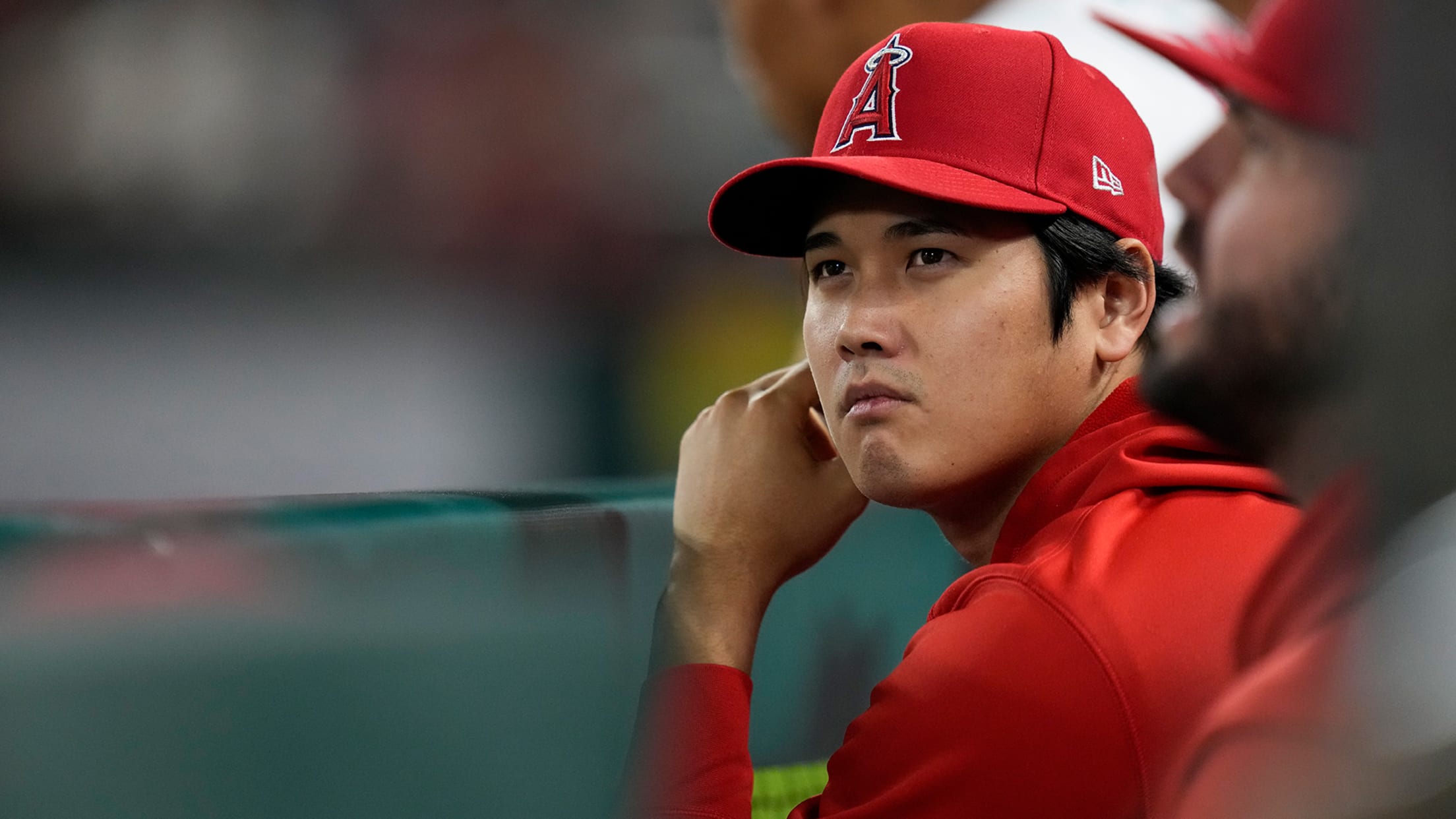 Shohei Ohtani underwent elbow surgery Tuesday morning, agent Nez Balelo announced. The procedure was done with "a heavy emphasis on the big picture" of his career, Balelo said. Ohtani, who posted a 3.14 ERA with 167 strikeouts over 132 innings this year, made the last of his 23 starts on
Ohtani out for rest of '23 with oblique injury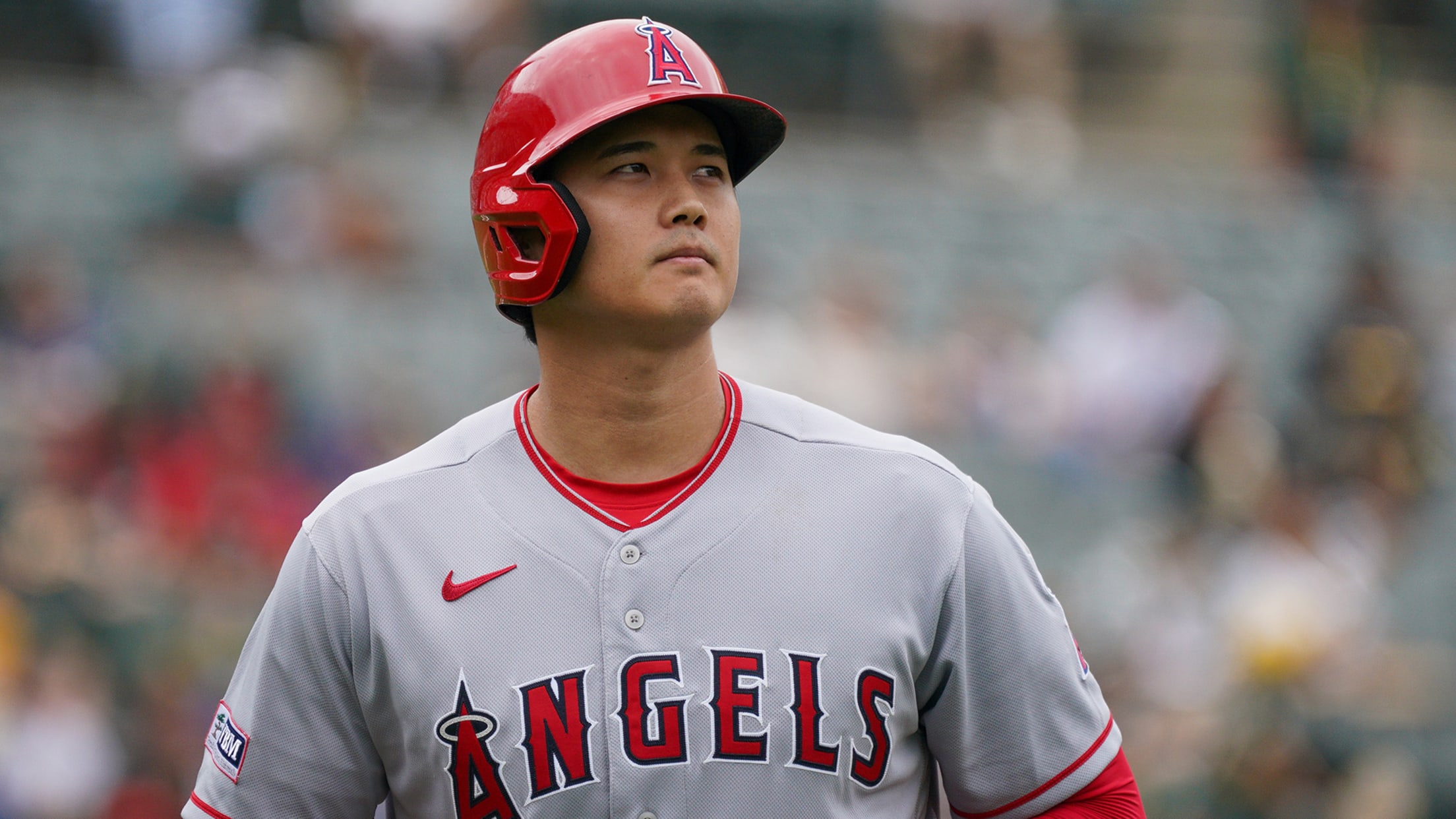 ANAHEIM -- One of the greatest individual seasons in Major League history officially came to an early end on Saturday, as two-way superstar Shohei Ohtani was placed on the 15-day injured list with right oblique inflammation prior to the Angels' 5-4 loss in 10 innings to the Tigers. Ohtani's locker
Ohtani's locker cleared out; Angels say details to come Sat.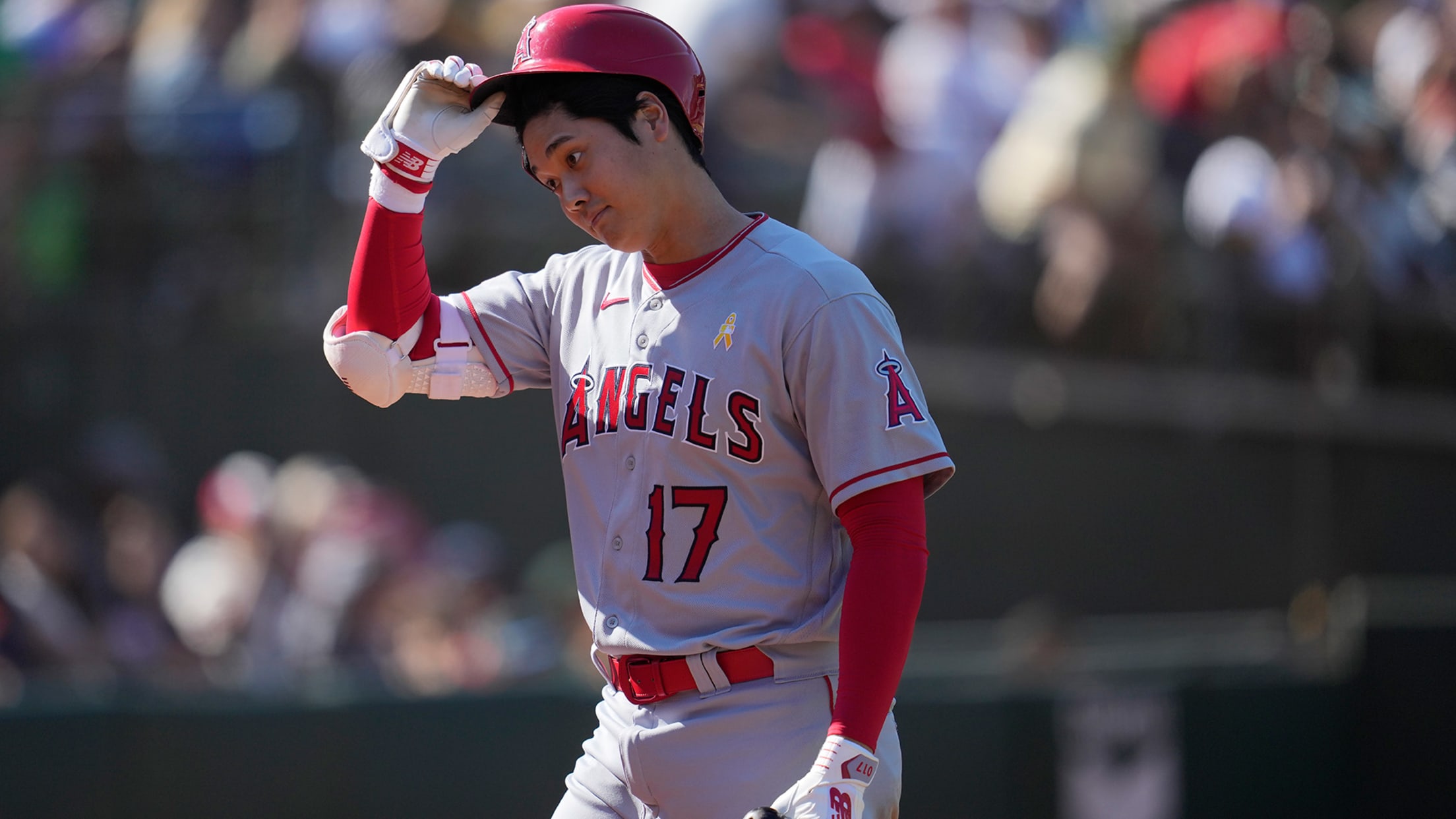 ANAHEIM -- Shohei Ohtani's locker was cleaned out and he had a large bag packed in front of it after Friday's 11-2 loss against the Tigers, but the Angels said they won't have anything to announce until Saturday. Ohtani was not in the lineup against Detroit on Friday, though he
Rendon reveals fractured tibia diagnosis from mid-August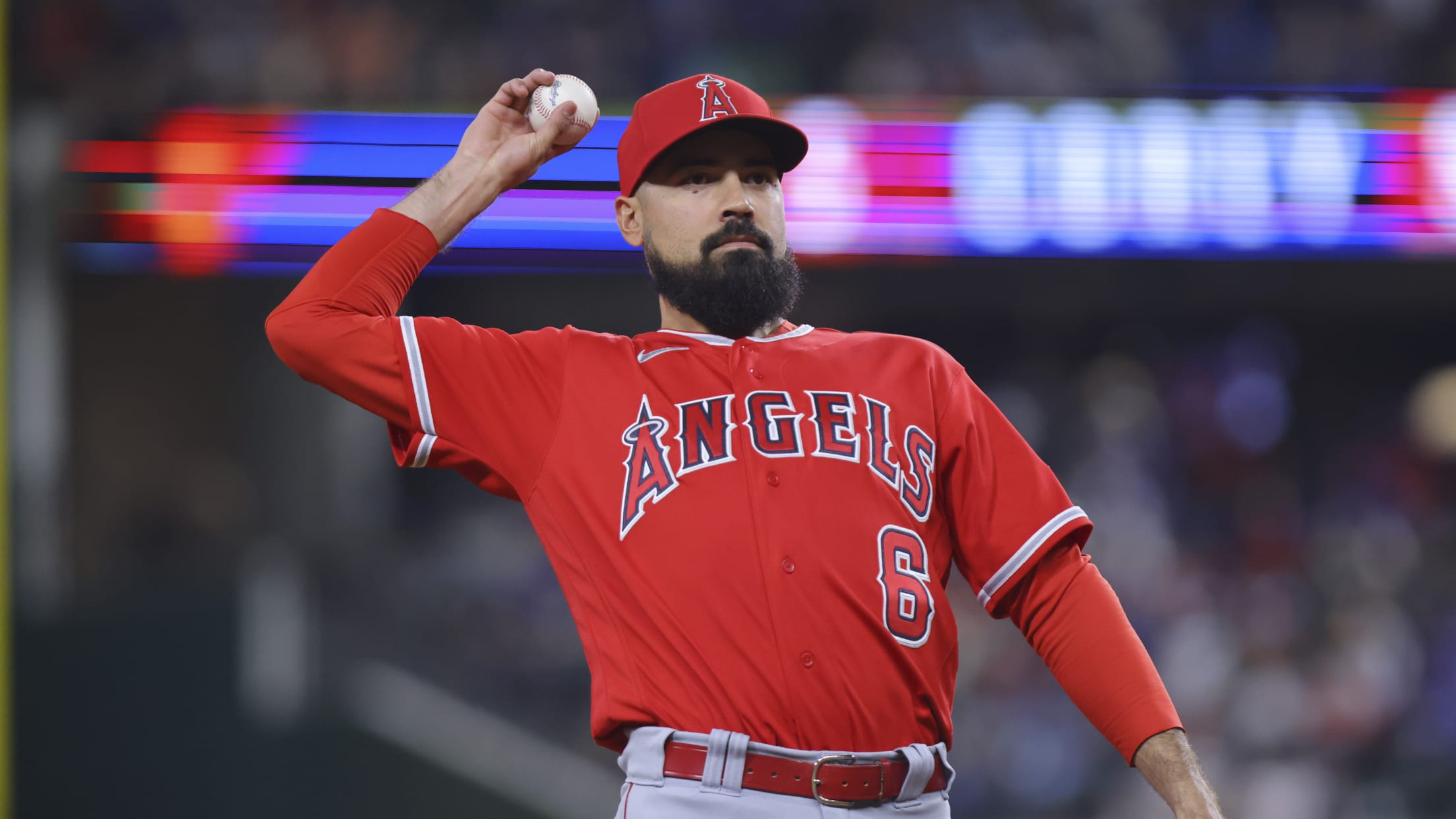 ANAHEIM -- Ever since going on the injured list with what was originally diagnosed as a left shin contusion sustained on a foul ball hit off the shin on July 4, Angels third baseman Anthony Rendon had declined to give any clarification to the media until Friday. But before an
Ohtani (oblique) out for 7th straight game, could return Monday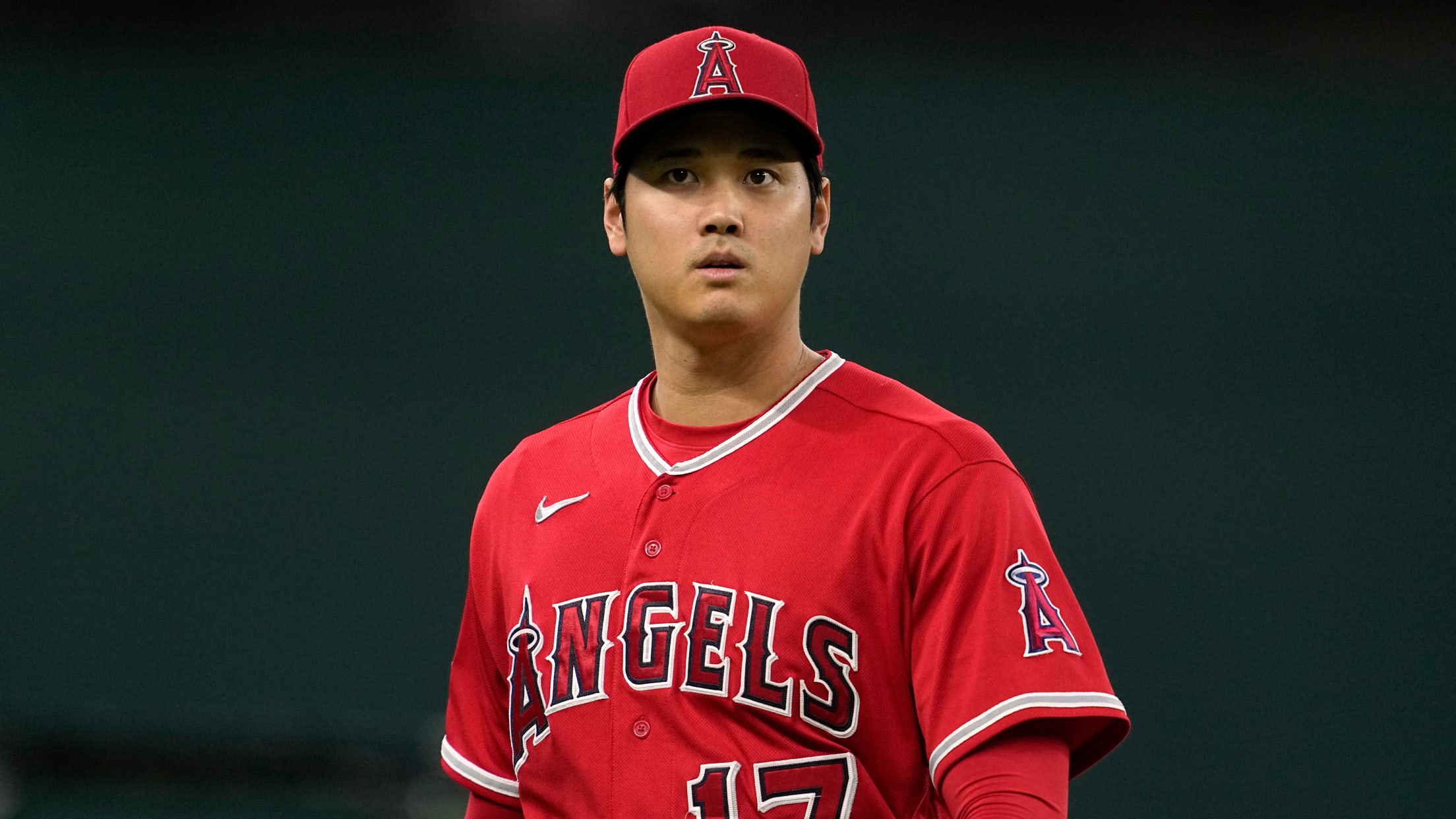 ANAHEIM -- Shohei Ohtani was held out of the lineup for a seventh straight game on Sunday, as he's still dealing with right oblique tightness after injuring himself on a swing during batting practice before Monday's game. "I think starting tomorrow is realistic," manager Phil Nevin said before Sunday's finale
Rengifo's breakout season comes to abupt end
Reigning AL Player of the Week diagnosed with ruptured biceps tendon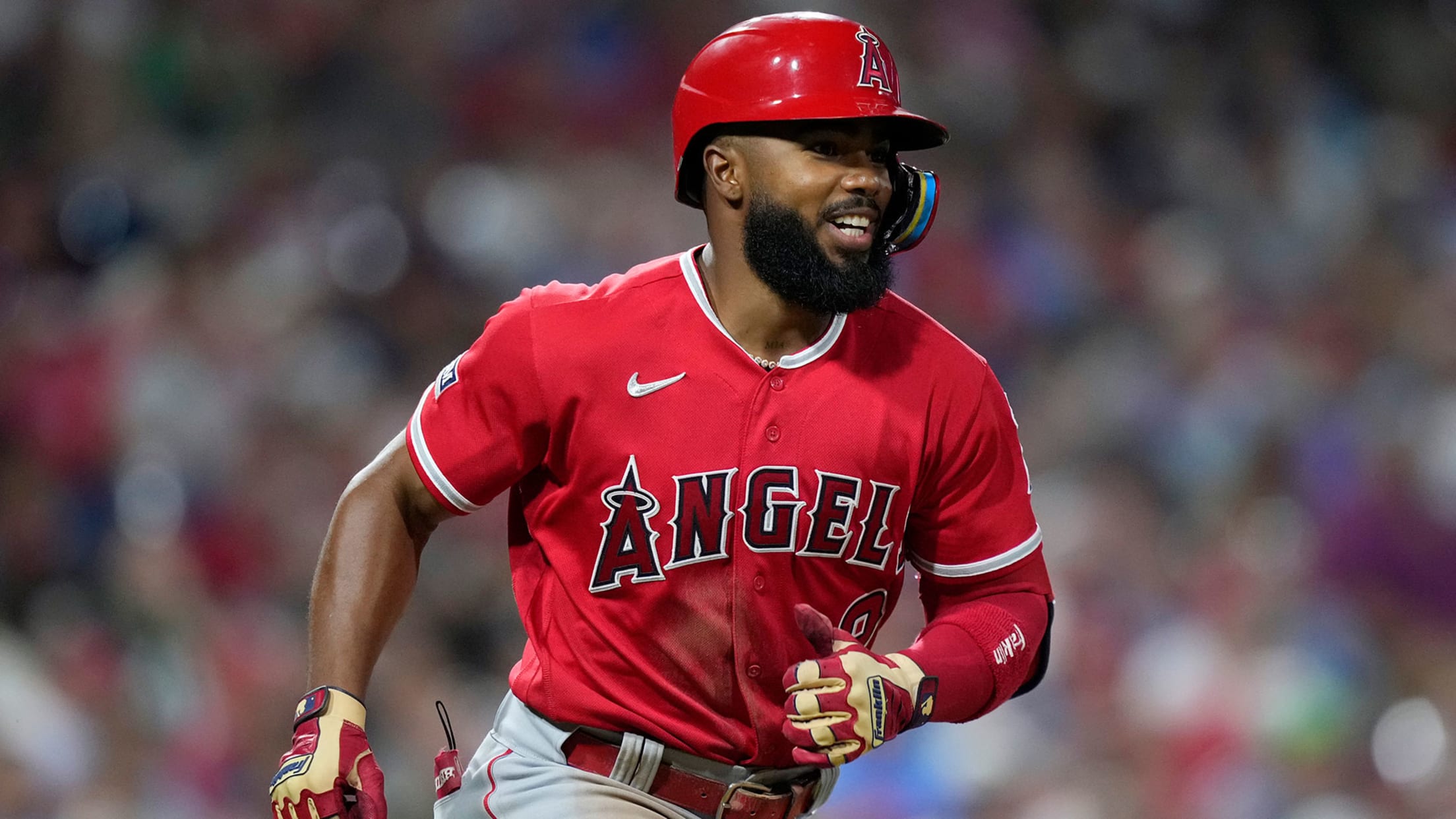 ANAHEIM -- Baseball finds a way to surprise you. The Angels' Luis Rengifo learned this lesson the hard way. In the midst of a career-best 14-game hitting streak and an AL Player of the Week designation, Rengifo felt something in his left arm on a first-inning practice swing in the
Silseth evaluated, released from hospital after being hit in head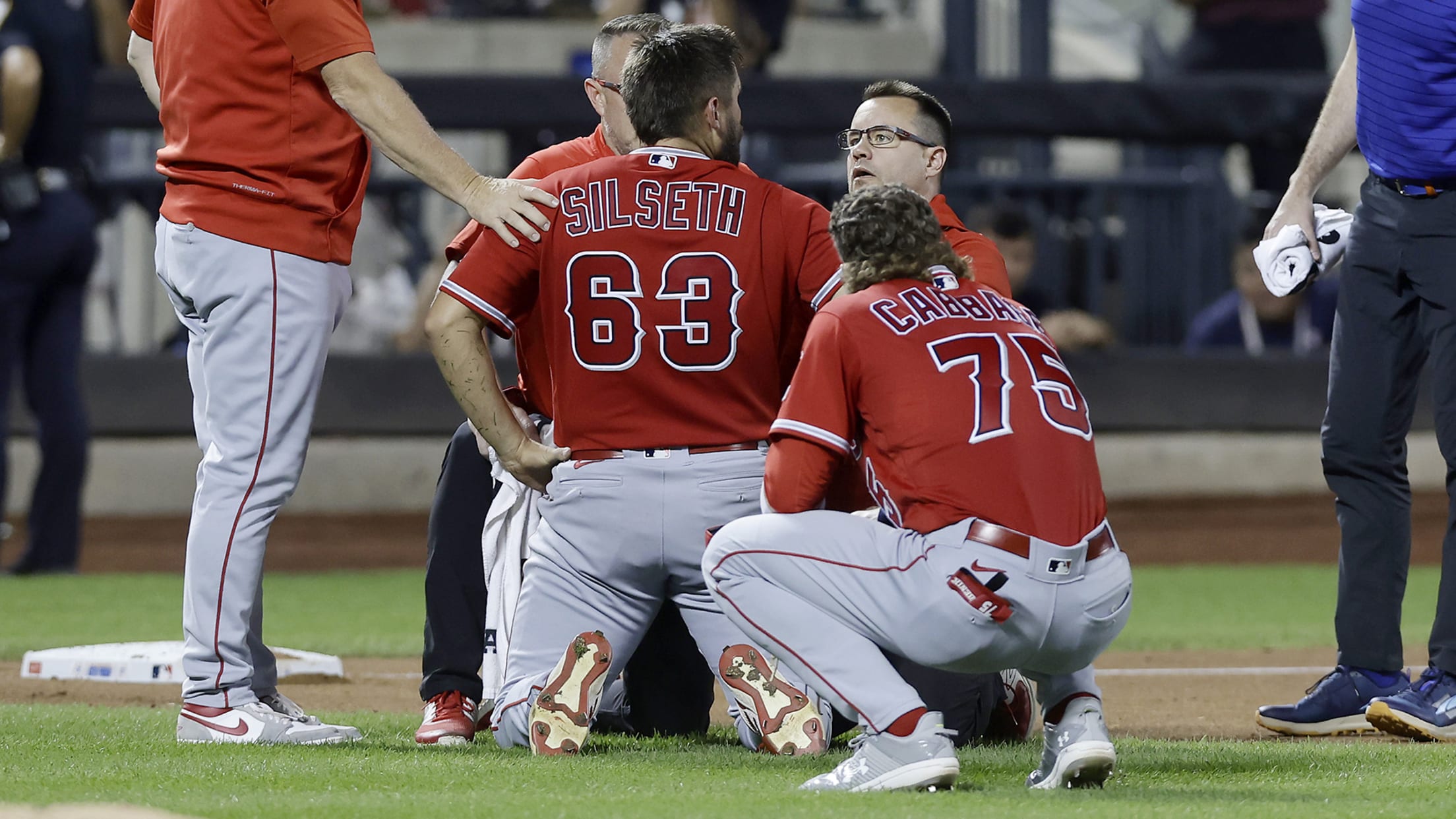 NEW YORK -- The Angels won a series for just the second time this month, but it came with a cost, as right-hander Chase Silseth left the game after being hit in the head on a throw from first base to third base in the fourth inning. Silseth, who was
Minasian clarifies Ohtani imaging questions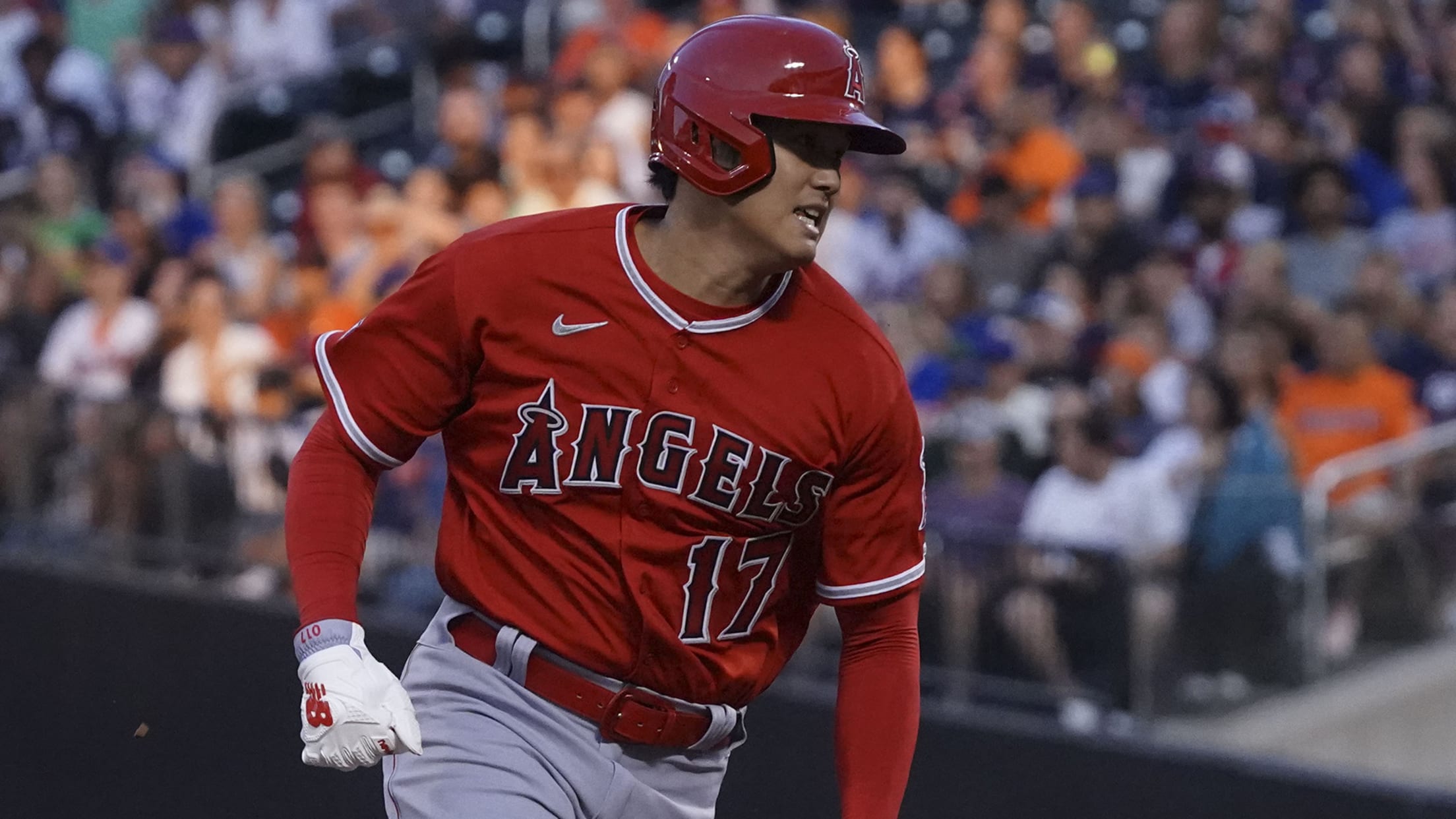 NEW YORK -- Angels general manager Perry Minasian met with the media before Saturday's 5-3 win over the Mets at Citi Field to clarify a few things about the timeline of Shohei Ohtani's right elbow injury and why he didn't undergo an MRI exam prior to his start that saw
Ohtani doubles, walks 3 times in game after UCL tear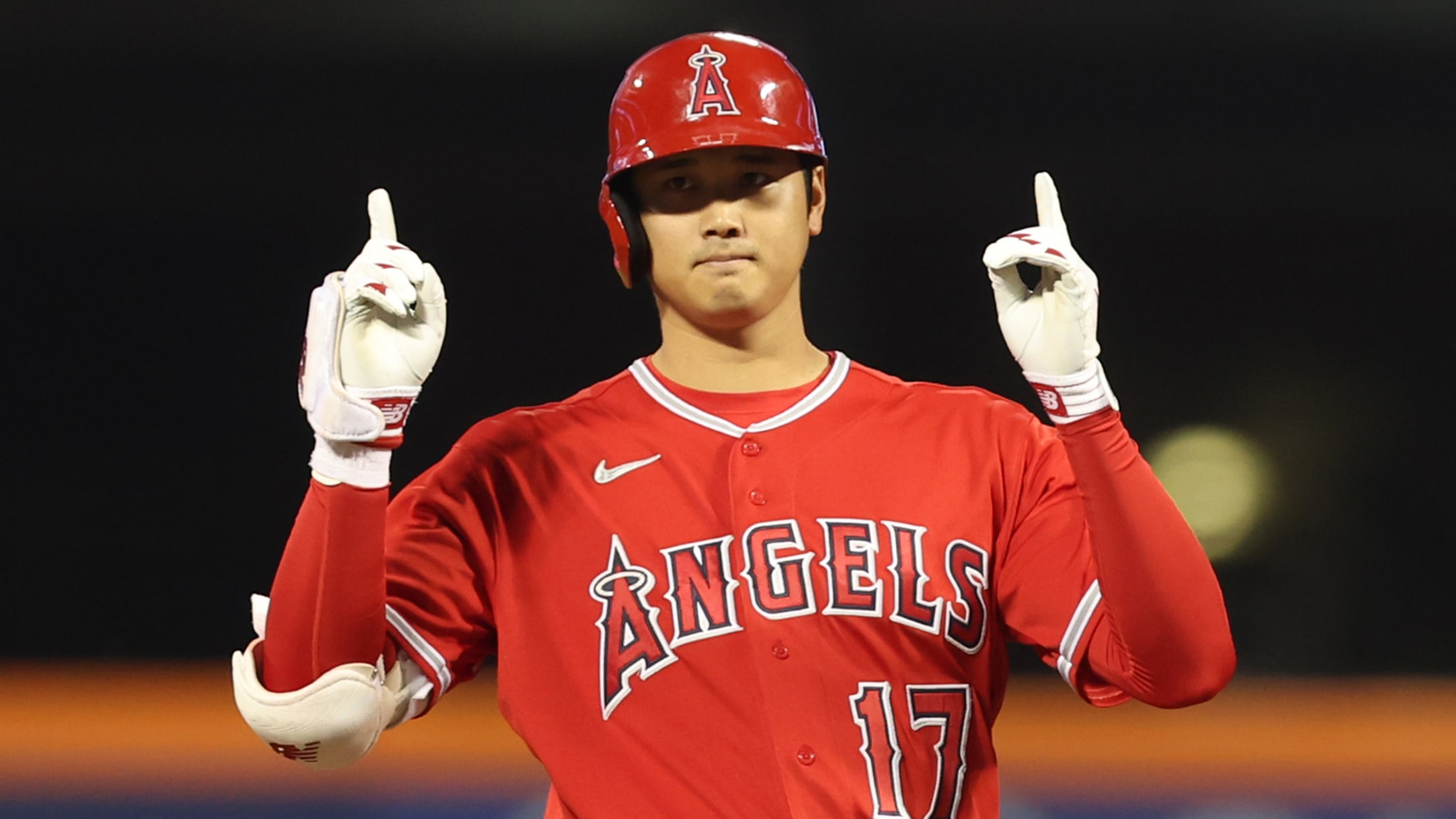 NEW YORK -- Despite the crushing news of Shohei Ohtani's elbow injury, there's still a silver lining for the Angels, and for baseball fans. Ohtani, who will not pitch again this season after being diagnosed with a tear in his right ulnar collateral ligament, will continue to serve as the
Trout (left hand) returns to injured list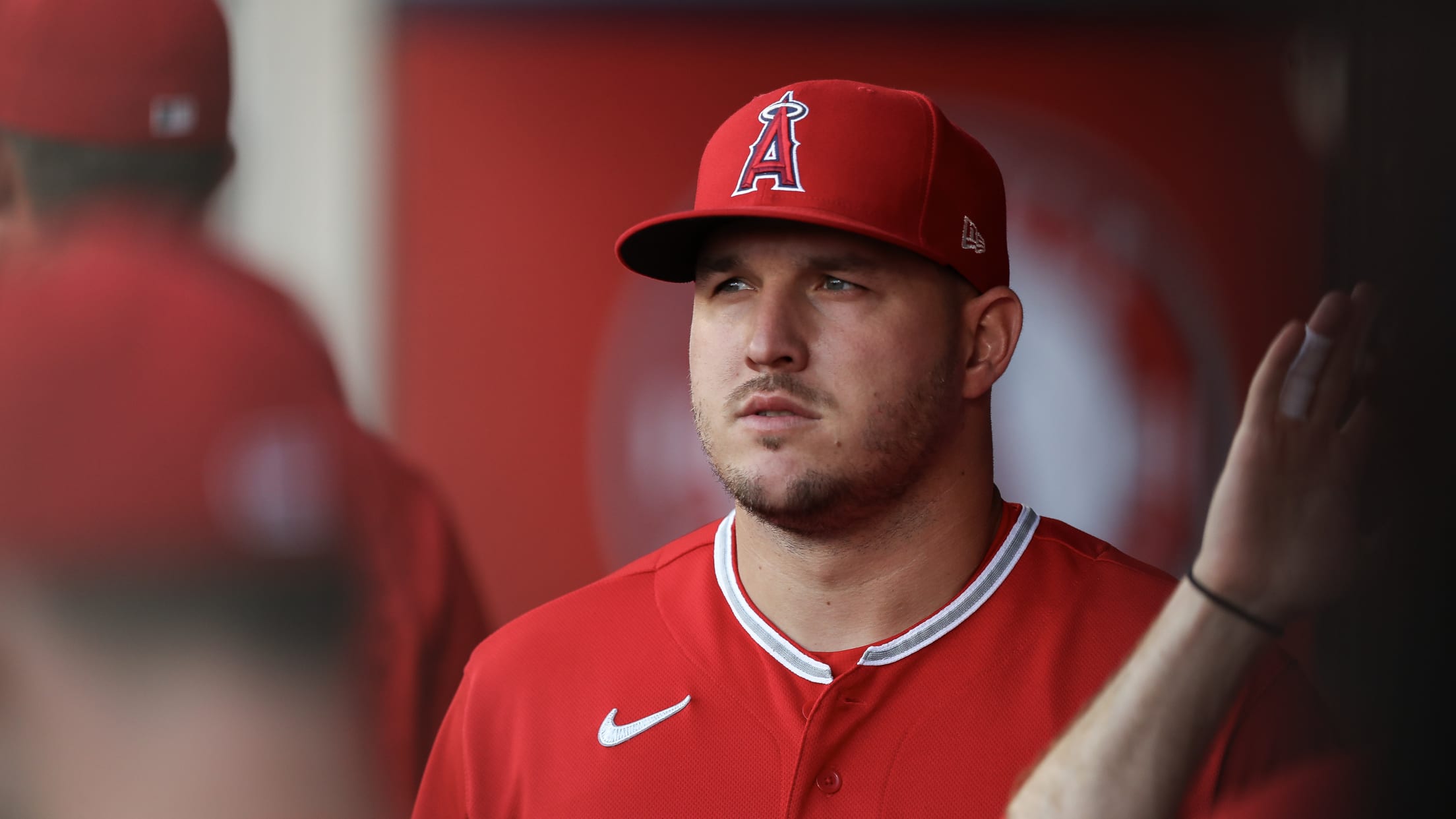 NEW YORK -- The Angels got a double dose of rough news on Wednesday. Not only did two-way phenom Shohei Ohtani suffer a torn ulnar collateral ligament in his right elbow in his start against the Reds, but the club announced fellow superstar Mike Trout would be headed back to
Ohtani has UCL tear, won't pitch again in '23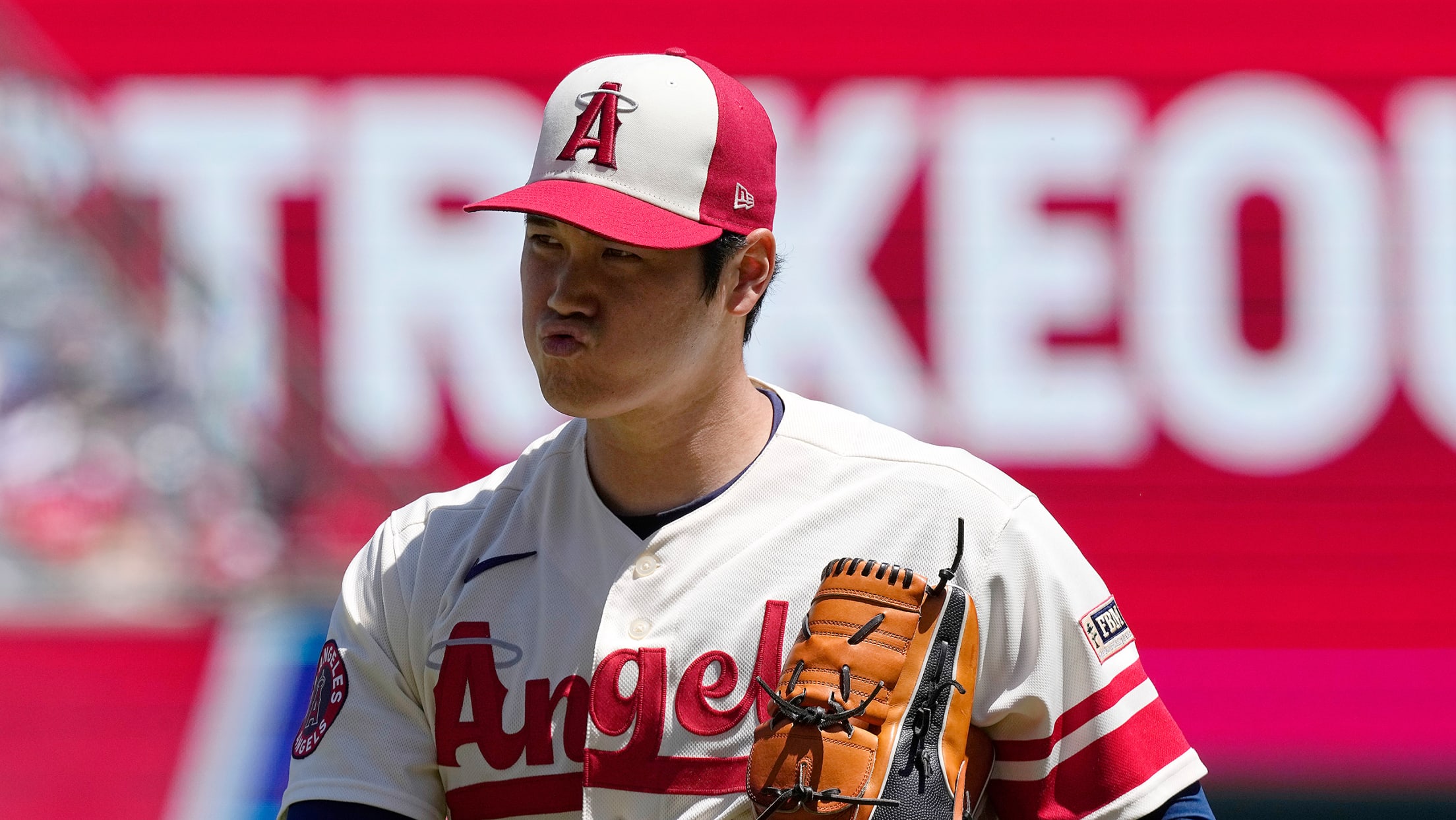 ANAHEIM -- The Angels were dealt a massive blow on Wednesday, as two-way superstar Shohei Ohtani was diagnosed with a torn ulnar collateral ligament in his right elbow after exiting his start after just 1 1/3 innings in a 9-4 loss in Game 1 of a doubleheader against the Reds.
Ohtani claims MLB HR lead, then exits start with recurrence of arm fatigue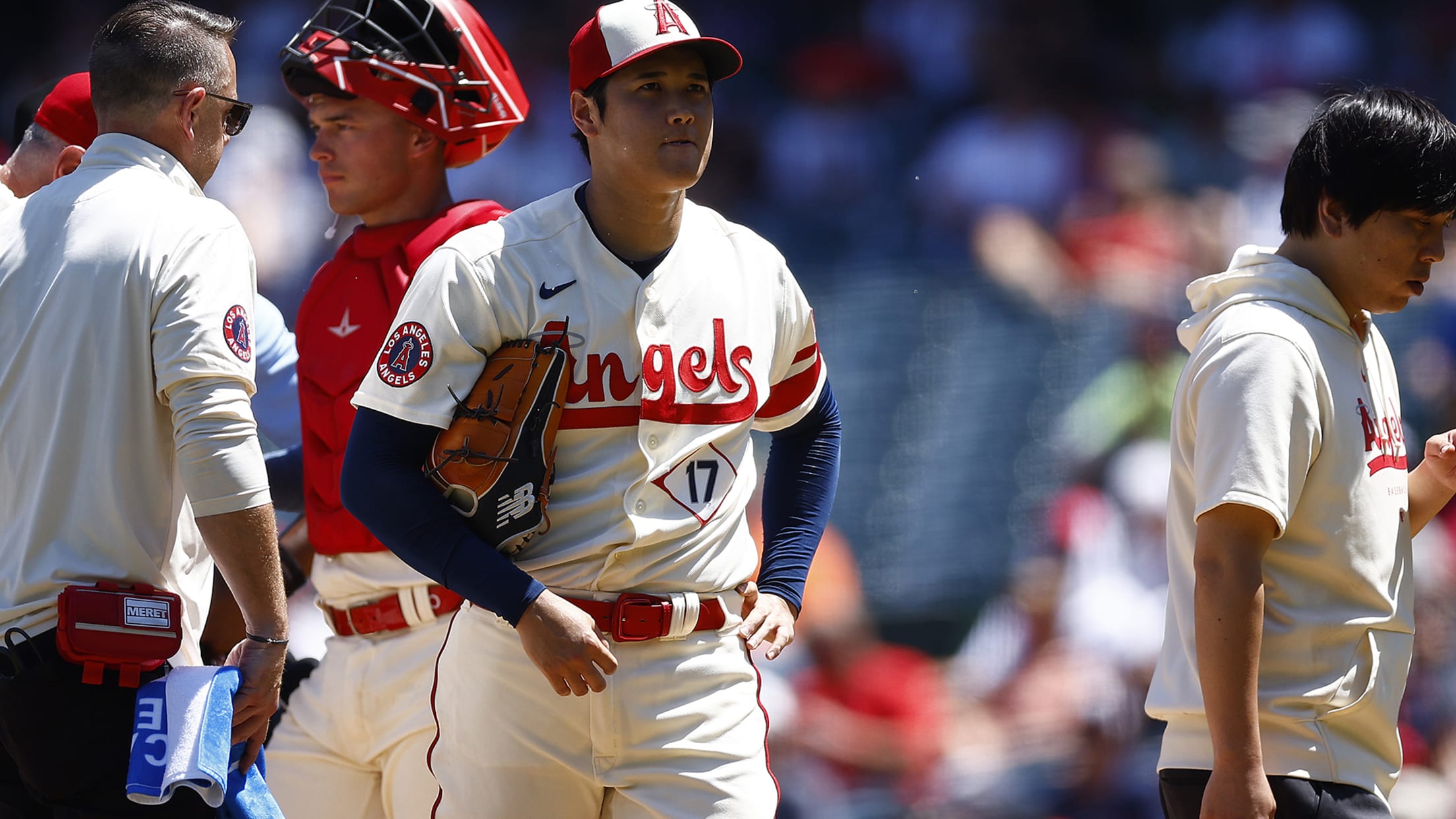 ANAHEIM -- After he skipped his previous scheduled start because of right arm fatigue, the Angels were hopeful Shohei Ohtani would look like his normal self on the mound against the Reds in Game 1 of Wednesday's doubleheader. Ohtani looked sharp early and hit his Major League-leading 44th homer of
Angels get 'huge lift' with Trout back from IL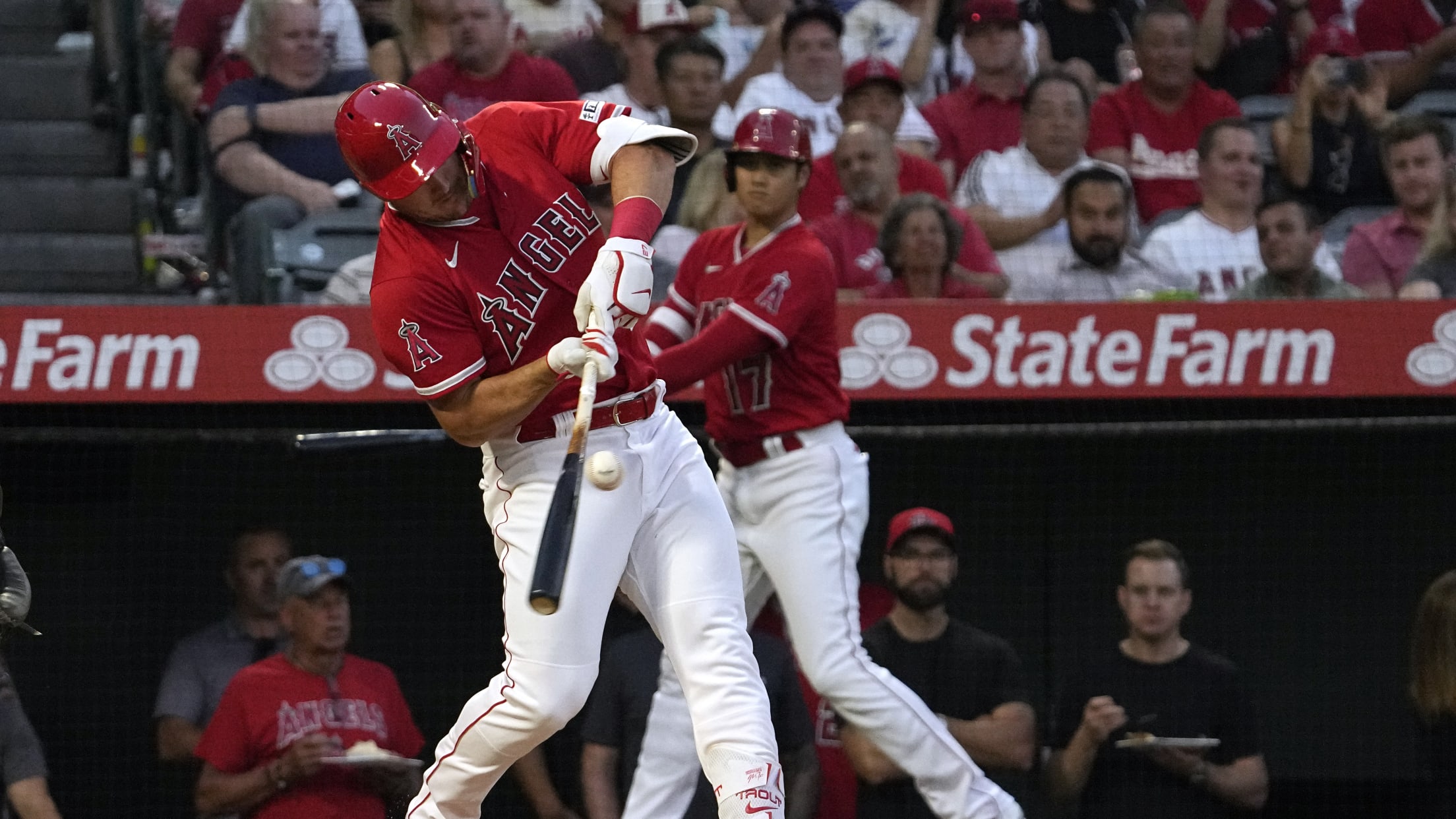 ANAHEIM -- Wearing his red Angels cap backward as he sat in the home dugout, Mike Trout couldn't help but smile when he announced, "I'm back," before Tuesday's 4-3 loss to the Reds. Trout, who missed 38 games after suffering a hamate fracture in his left hand on a swing
Latest progress has Trout confident return is near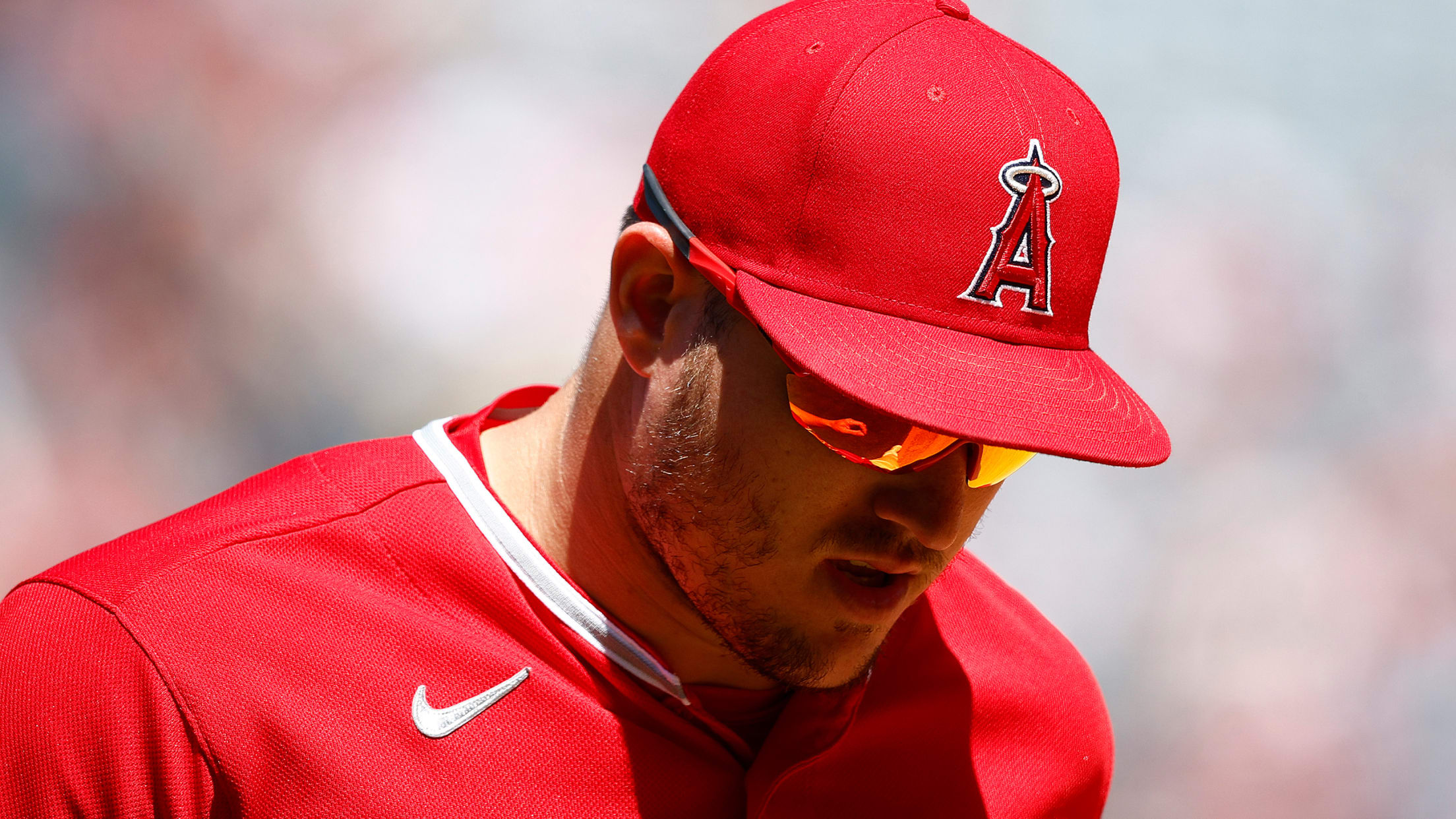 ARLINGTON -- Star Angels center fielder Mike Trout doesn't have an exact return date set, but he was in good spirits on Monday when providing an update on his recovery from a fractured left wrist. Ahead of the Angels' opener with the Rangers at Globe Life Field, Trout said he
Ohtani hits 41st HR despite arm fatigue pushing back start
Two-way star smashes 448-foot shot for his first home run since Aug. 3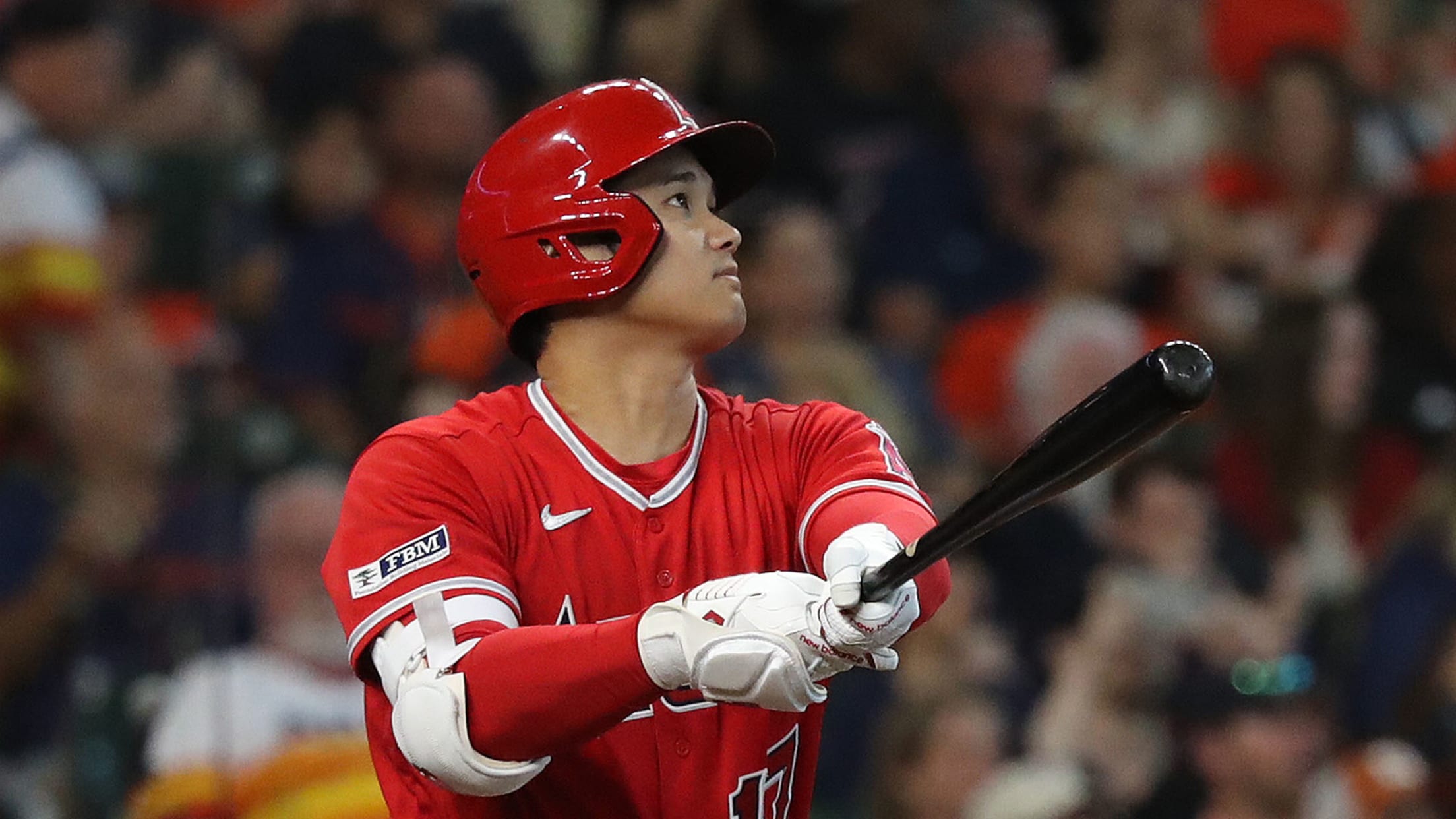 HOUSTON -- Two-way superstar Shohei Ohtani is dealing with arm fatigue that will cause him to skip his next start on the mound, but it didn't stop him from hitting his American League-leading 41st homer of the year to help lead the Angels to a 2-1 win over the Astros
Ohtani belts 40th HR after cramps cut start short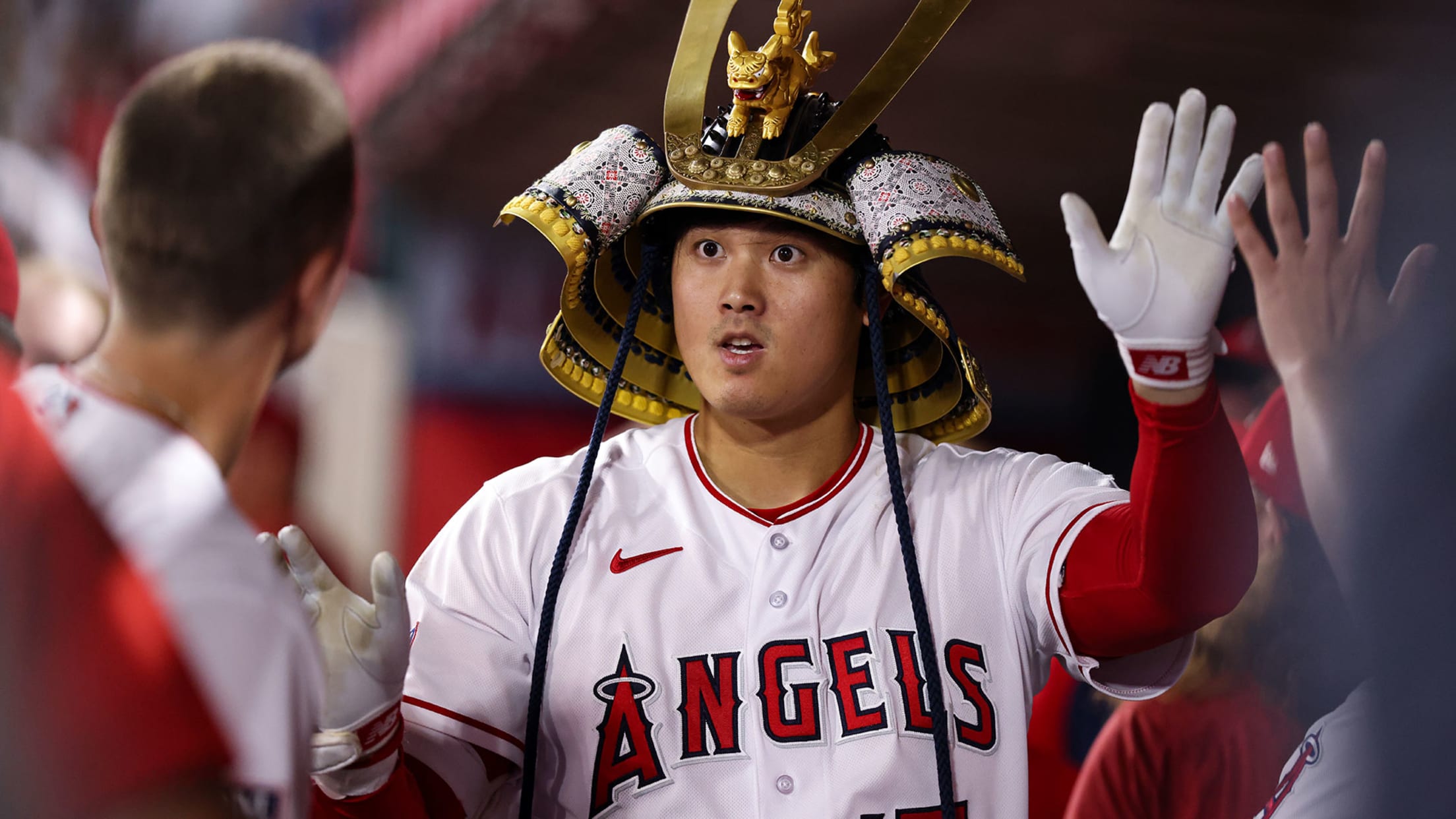 ANAHEIM -- Two-way superstar Shohei Ohtani left his start against the Mariners after four innings due to cramping in his right middle finger on Thursday, but it didn't stop him from hitting his MLB-leading 40th homer in the eighth inning. It wasn't enough because closer Carlos Estévez couldn't hold a
Hit by pitch, Ward's injury 'compounds things' for Angels
LA loses one of hottest hitters, drops season series to AL Wild Card competitors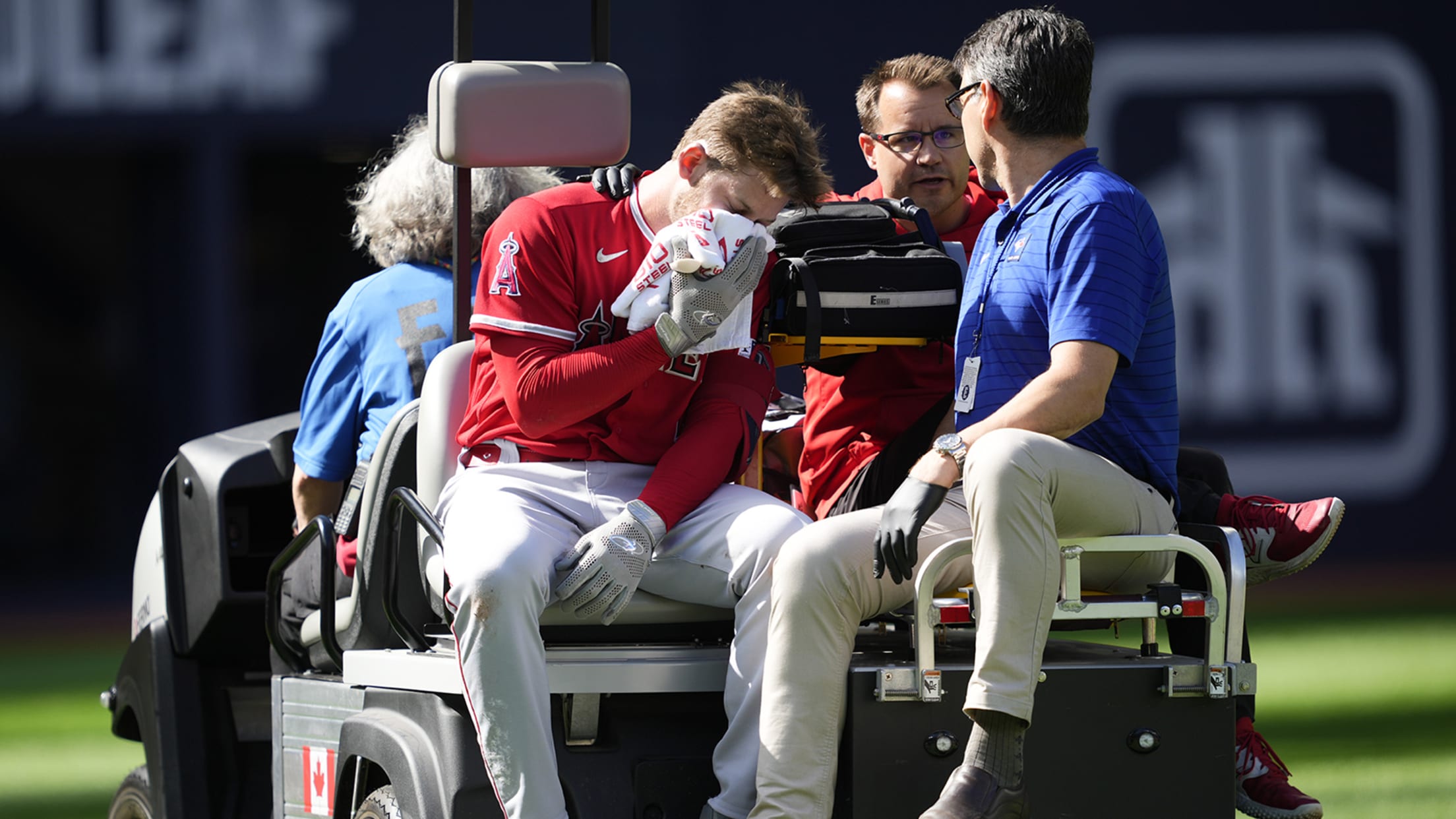 TORONTO -- It was more than just another loss to the Blue Jays, a club the Angels are trying to catch in the American League Wild Card standings. It was a particularly painful one for Los Angeles, as left fielder Taylor Ward left the game after being hit in the
Blister ends Ohtani's day, and will keep him off All-Star mound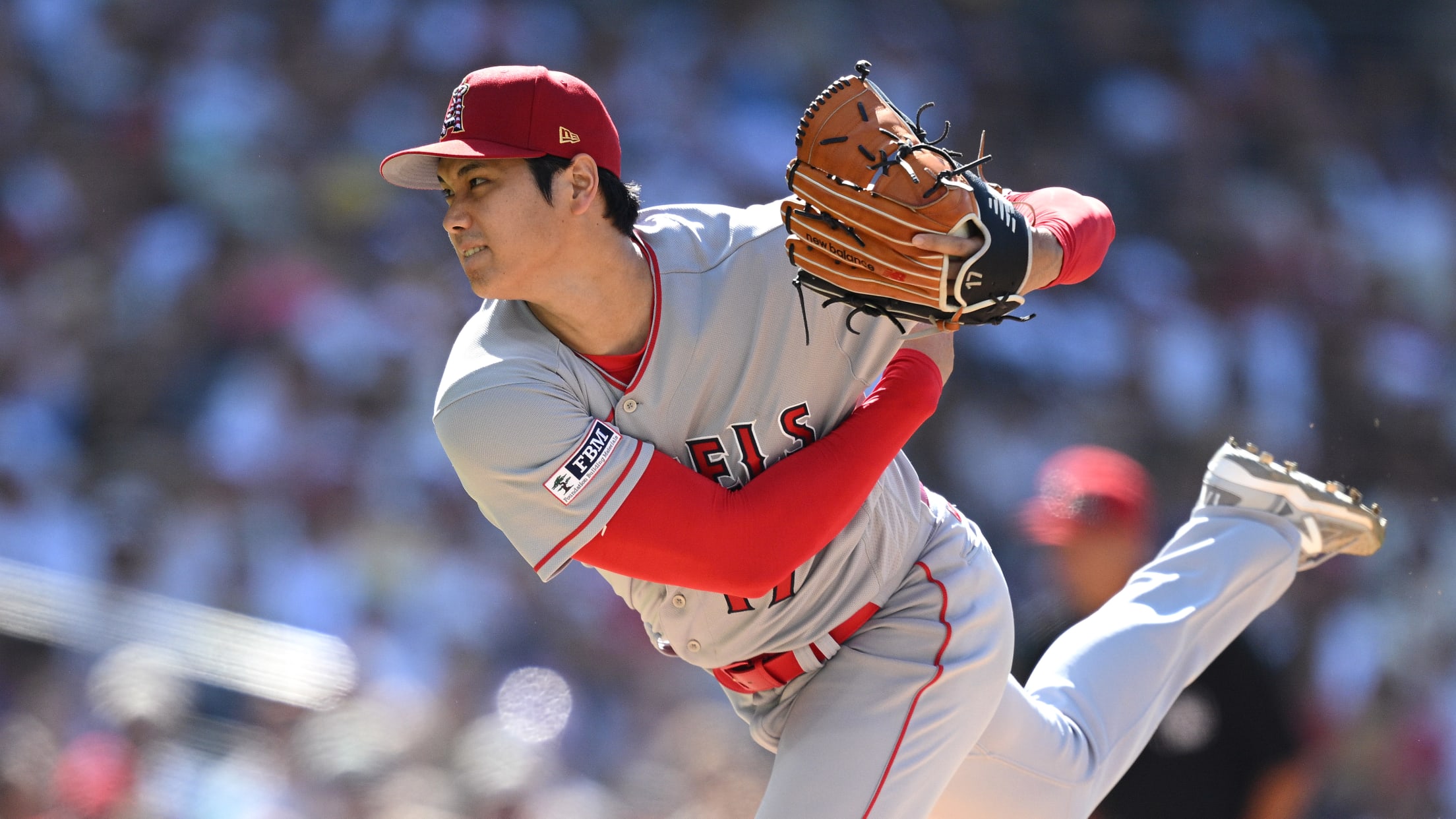 SAN DIEGO -- It was a Fourth of July to forget for the Angels. It started with Mike Trout getting diagnosed with a left hamate fracture that will keep him out four to eight weeks. Then Anthony Rendon left the game in the fourth inning with a left shin bruise
Trout to miss 4-8 weeks with fractured bone in wrist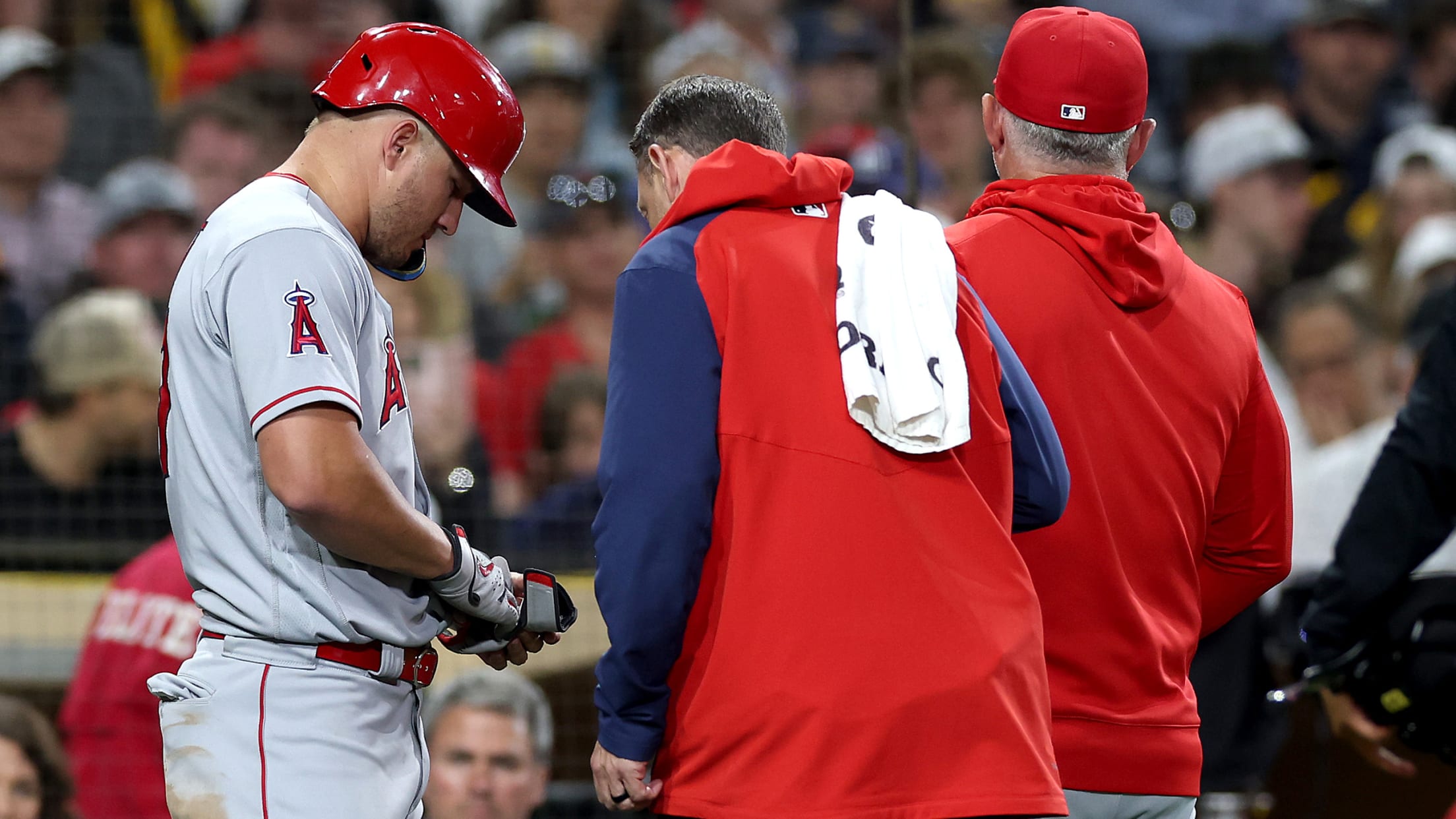 SAN DIEGO -- The Angels were dealt a huge blow on Tuesday, as superstar center fielder Mike Trout was placed on the 15-day injured list with a left hamate fracture. Trout, a three-time AL MVP and 11-time All-Star, sustained the wrist injury on Monday, when he fouled a ball back
Trout exits after 'something felt uncomfortable' in left wrist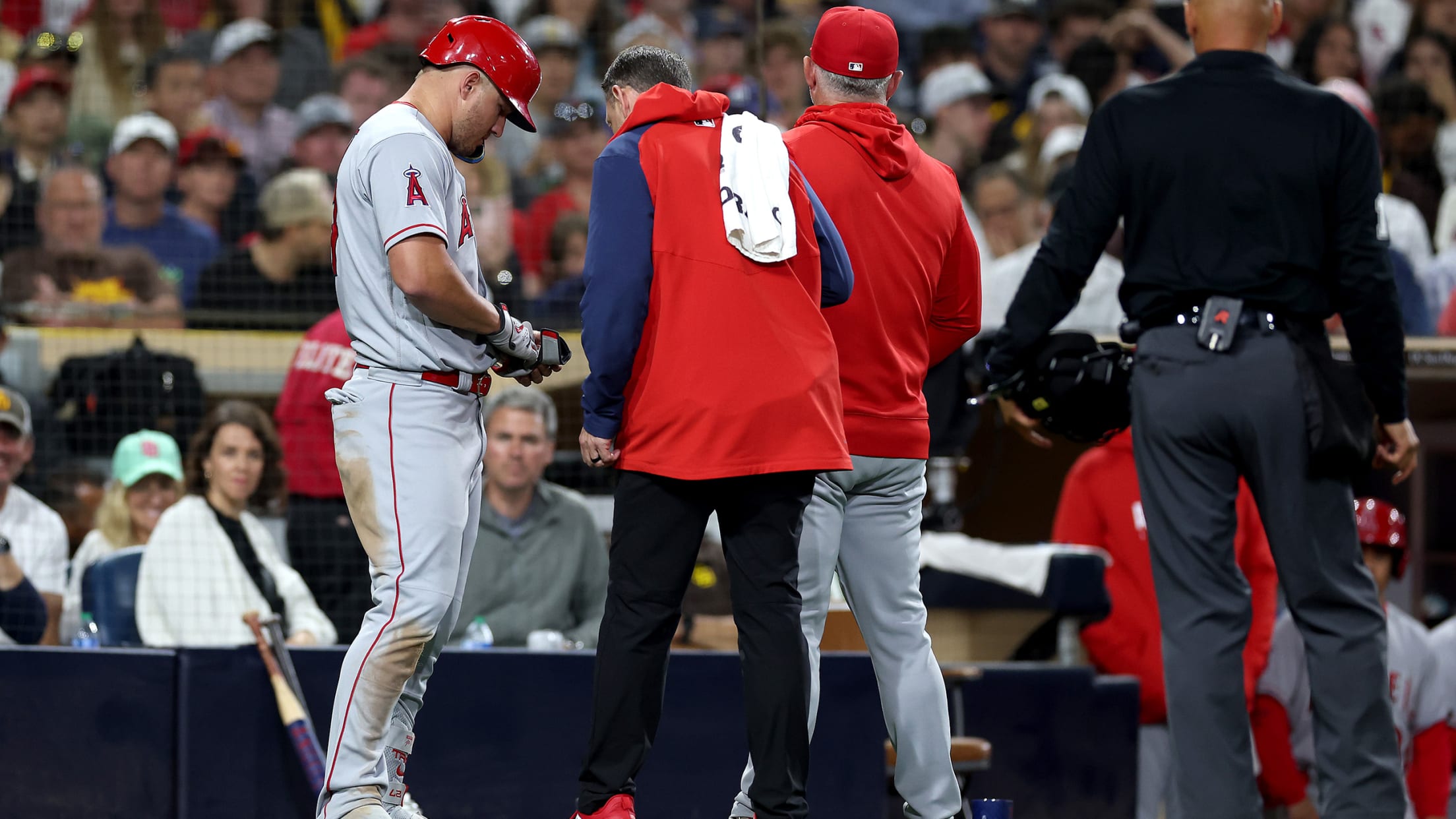 SAN DIEGO -- Things went from bad to worse for the Angels in their series opener against the Padres on Monday night. Superstar Mike Trout left the game in the eighth inning with a left wrist injury after fouling a ball back while facing right-hander Nick Martinez. It came after
Rendon hits first HR, but pitching depth gets more concerning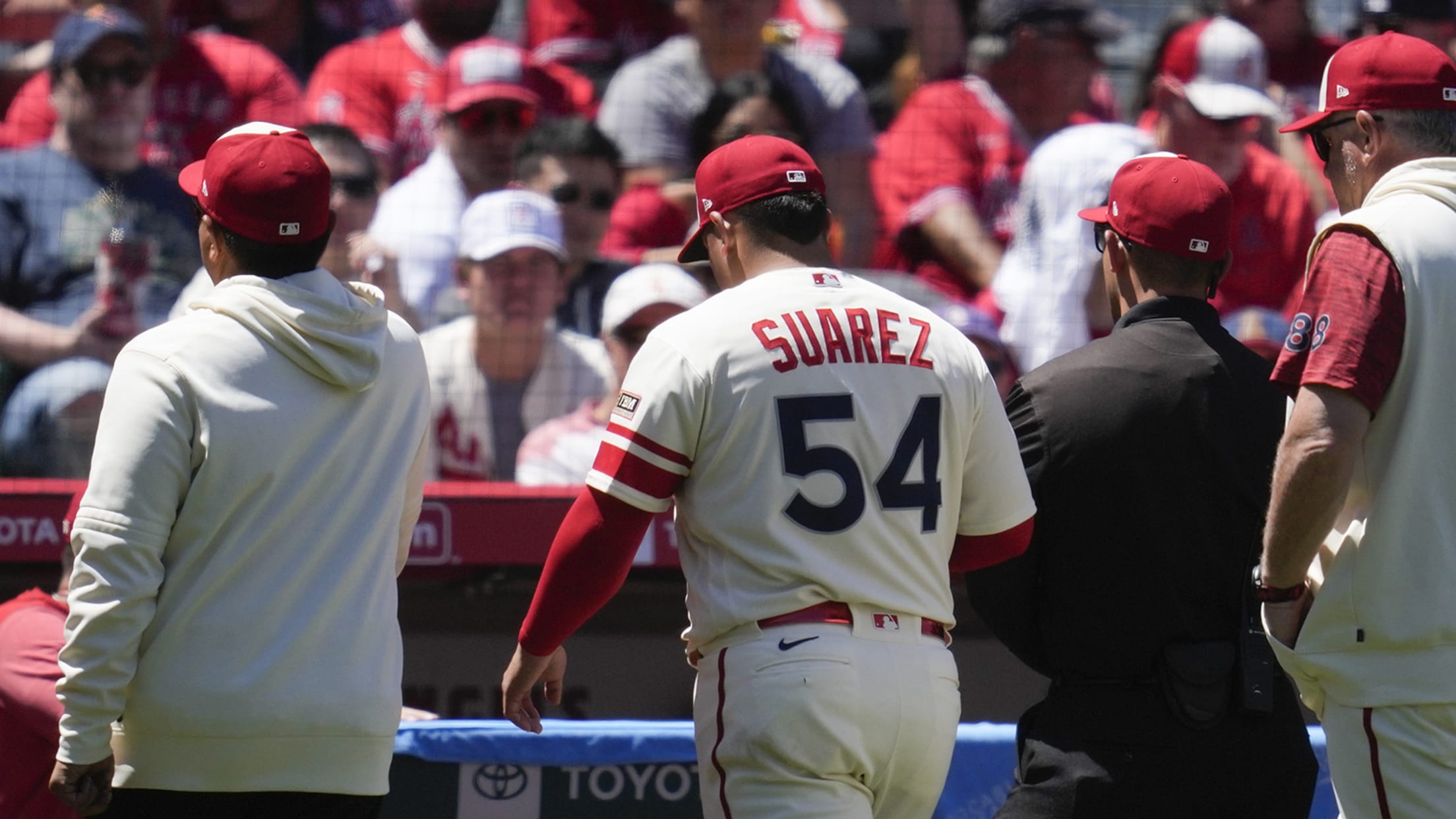 ANAHEIM -- For the second straight game, the Angels used an everyday player on the mound. And for the second straight game, it was not Shohei Ohtani. Ranger runners crossed the plate with frequency late Saturday and early Sunday. After allowing Texas to plate seven ninth-inning runs on Saturday, which
O'Hoppe to miss 4-6 months with torn labrum in shoulder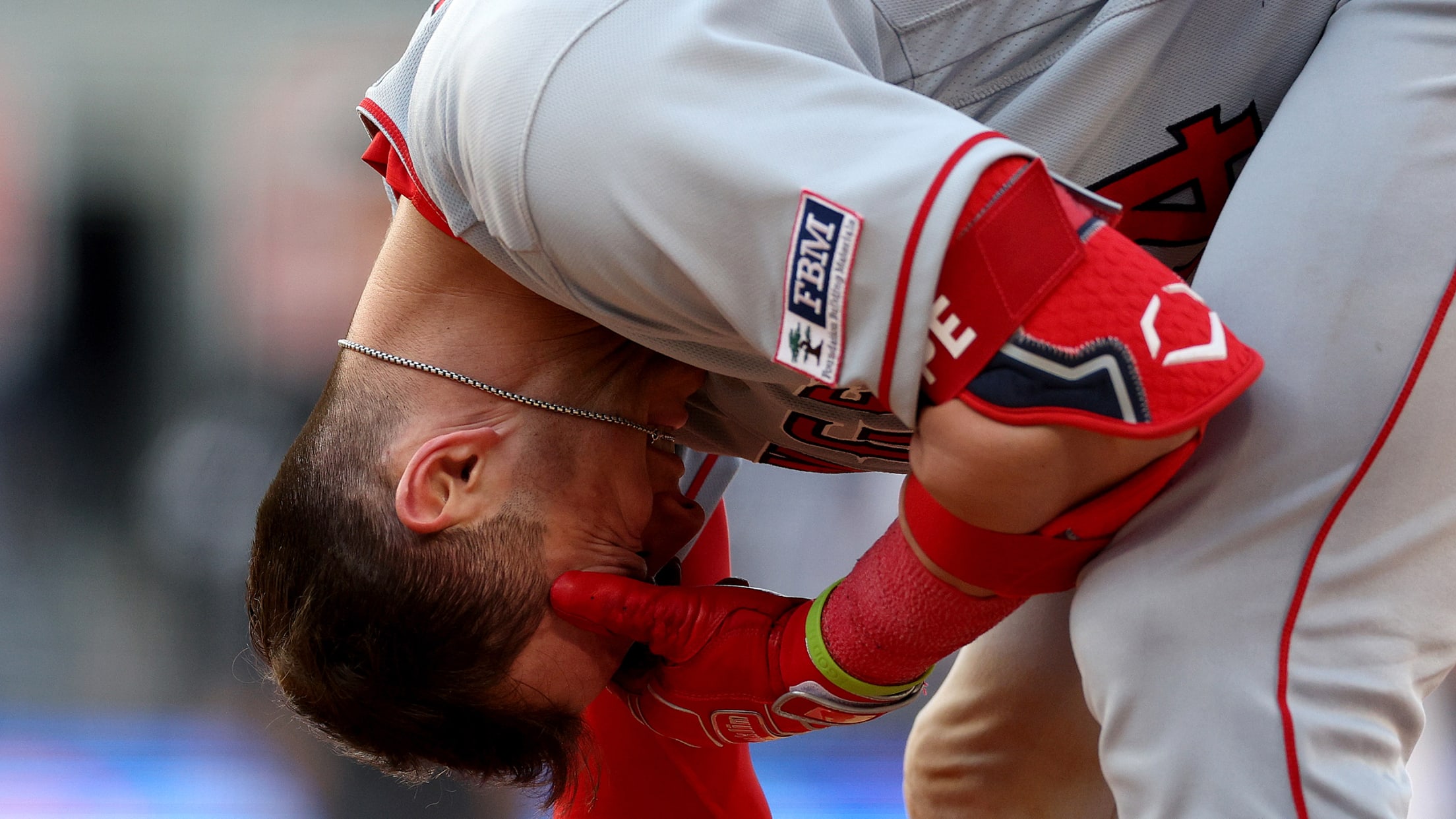 ANAHEIM -- The promising rookie season of Angels catcher Logan O'Hoppe might be over not long after it started. O'Hoppe was diagnosed with a labrum tear in his left shoulder on Sunday, and he is expected to miss 4-6 months. The Angels put O'Hoppe on the injured list Friday after