Gift Certificates, or Angels Bucks, are available in $10 denominations or a book of 10 for $100 and are good towards the purchase of tickets to any Angels Baseball home game. Gift certificates are also redeemable for Angels Team Store merchandise, located at Angel Stadium, and towards food and non-alcoholic beverages at the ballpark. Gift Certificates can only be redeemed in person.
Customers may request priority shipping for an added charge, delivery not guaranteed by 12/25/2019, orders are typically processed within two business days of order placement. Call 1-888-796-HALO Monday through Friday from 8:30 a.m. - 5:30 p.m. for alternative shipping options. Gift Certificates may also be purchased in person at the Angels Ticket Office during regular business hours (hours may vary due to the holiday season).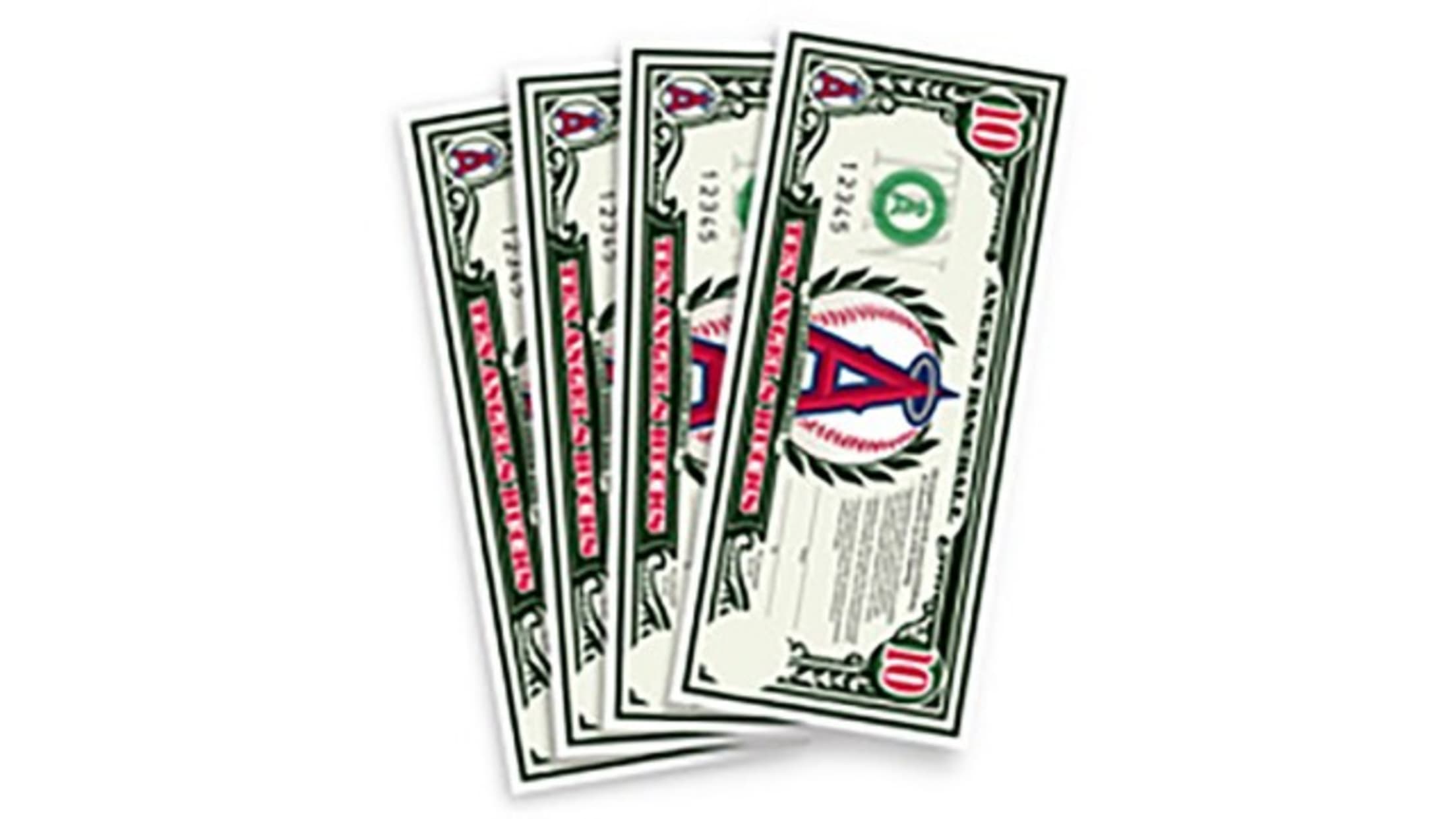 Note: The section (GA) on the order is there for tracking purposes only. You are not purchasing a seating location.