Angels' 2020 season to begin in Oakland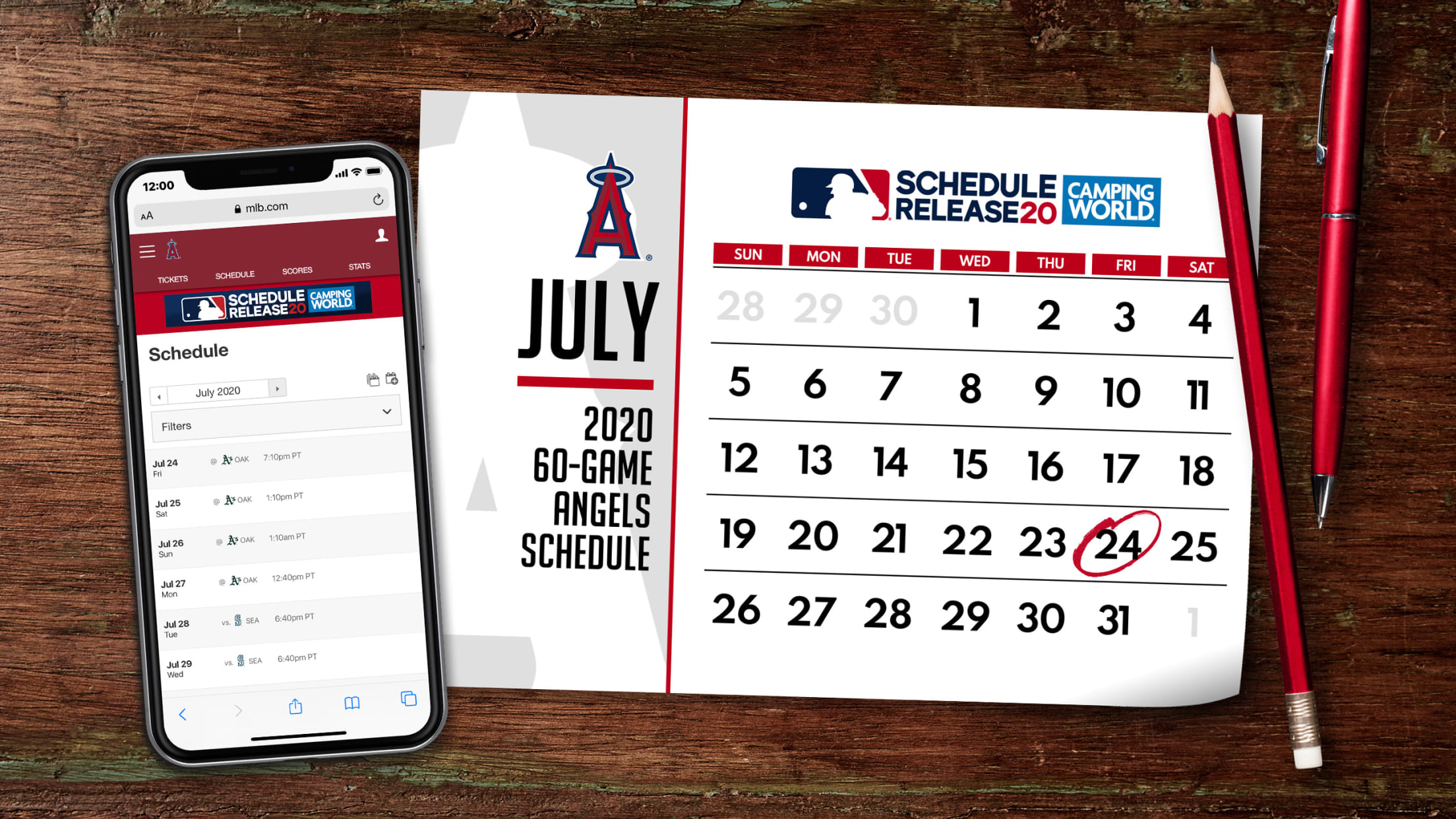 ANAHEIM -- The Angels are scheduled to open the 2020 season in Oakland on July 24, marking the fourth straight year they're opening the season on the road against the A's. The Angels are set to become the first team in Major League history to start four straight seasons in
Canning confident, healthy after PRP injection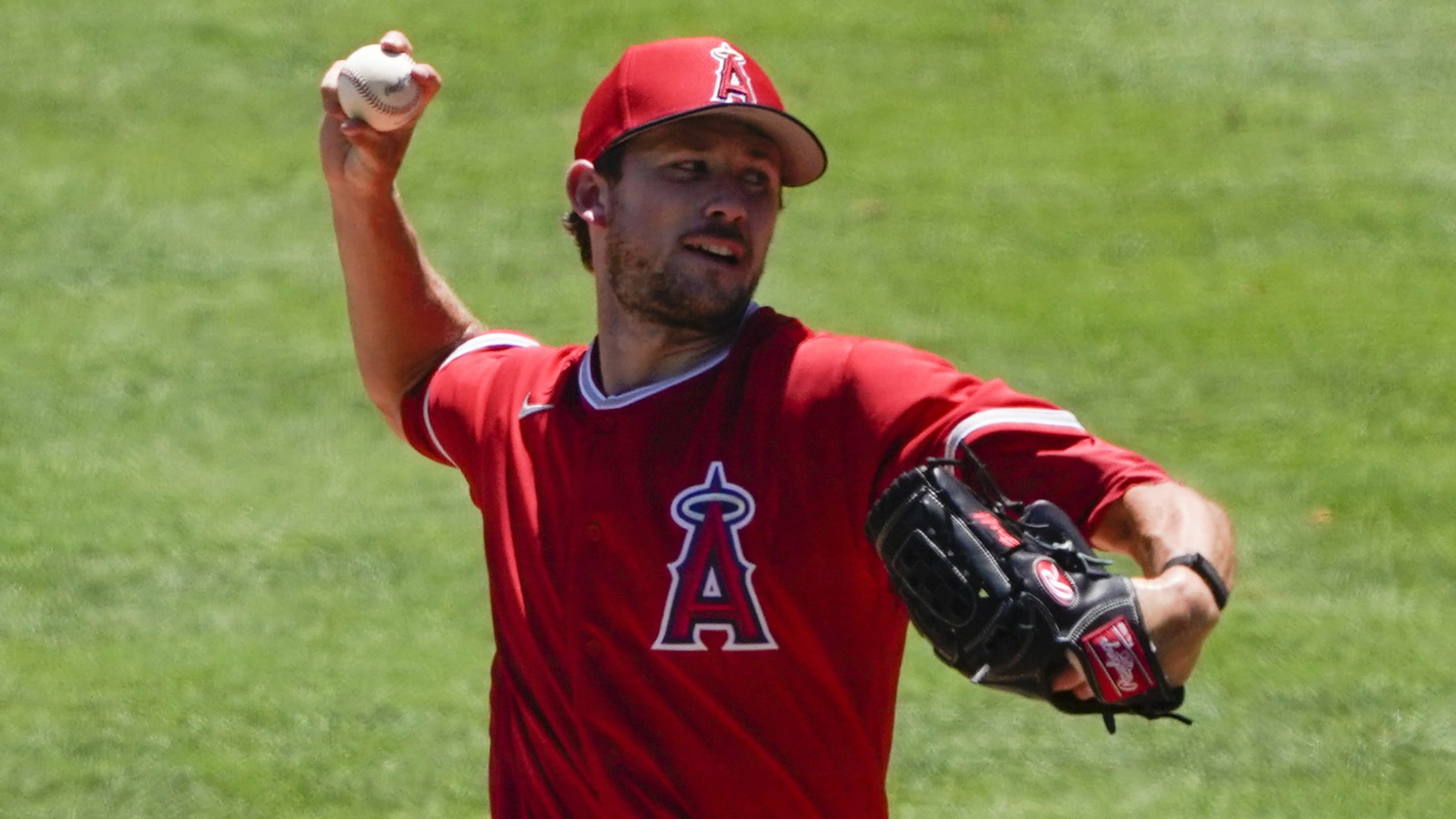 ANAHEIM -- Right-hander Griffin Canning said he's healthy and ready for the season after receiving a platelet-rich plasma (PRP) injection in his right elbow in early March. Canning's elbow responded well to the injection, and he's been throwing without any issues at Angel Stadium. He started facing batters in early
Heaney expected to start Angels' 2020 opener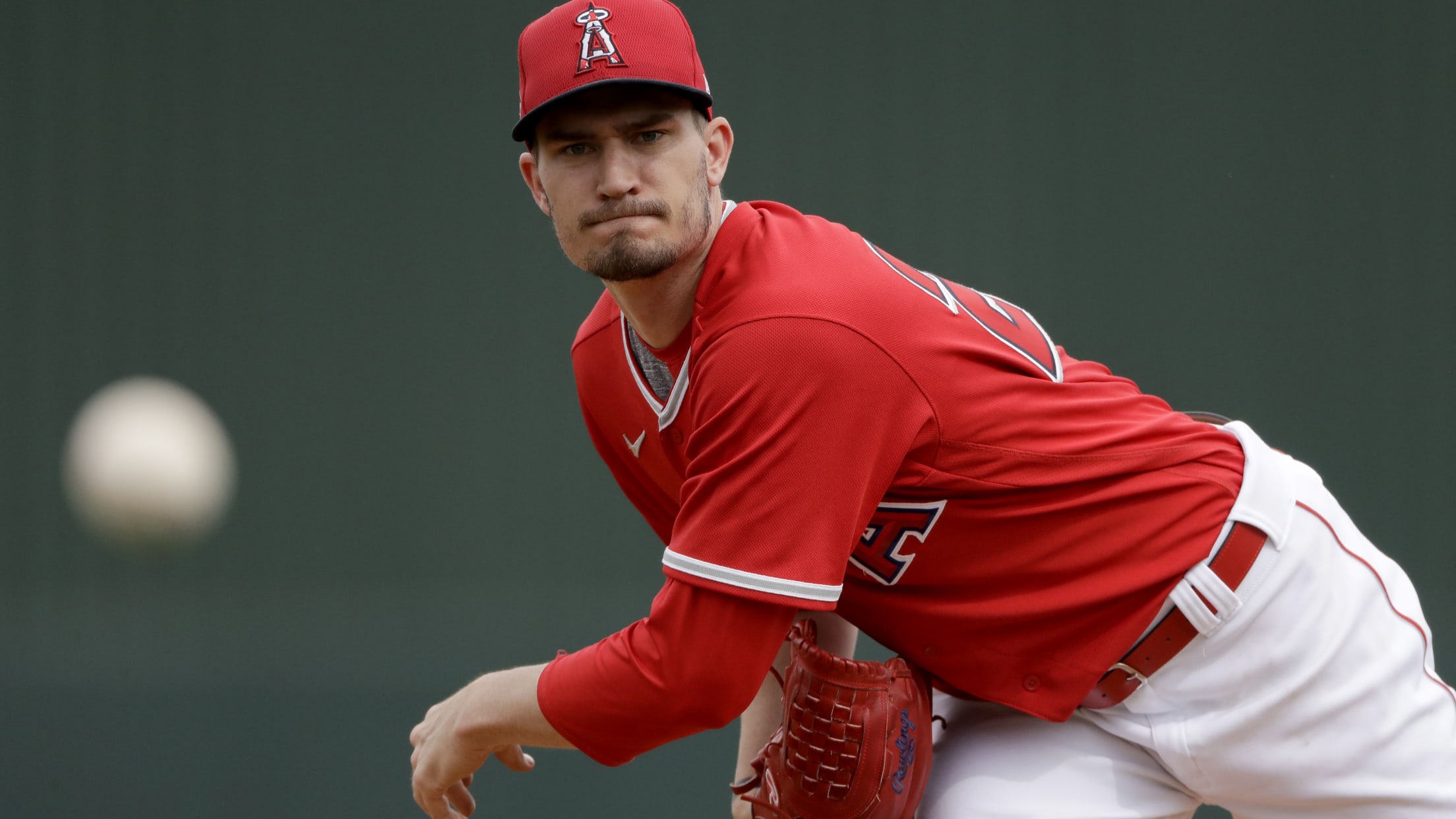 ANAHEIM -- Angels left-hander Andrew Heaney remains the club's Opening Day starter, manager Joe Maddon confirmed on Sunday. Heaney was originally named the Opening Day starter during Spring Training, and he will keep that honor despite the season being delayed by the coronavirus pandemic. It'll be the first Opening Day
These guys have never been to ASG? No way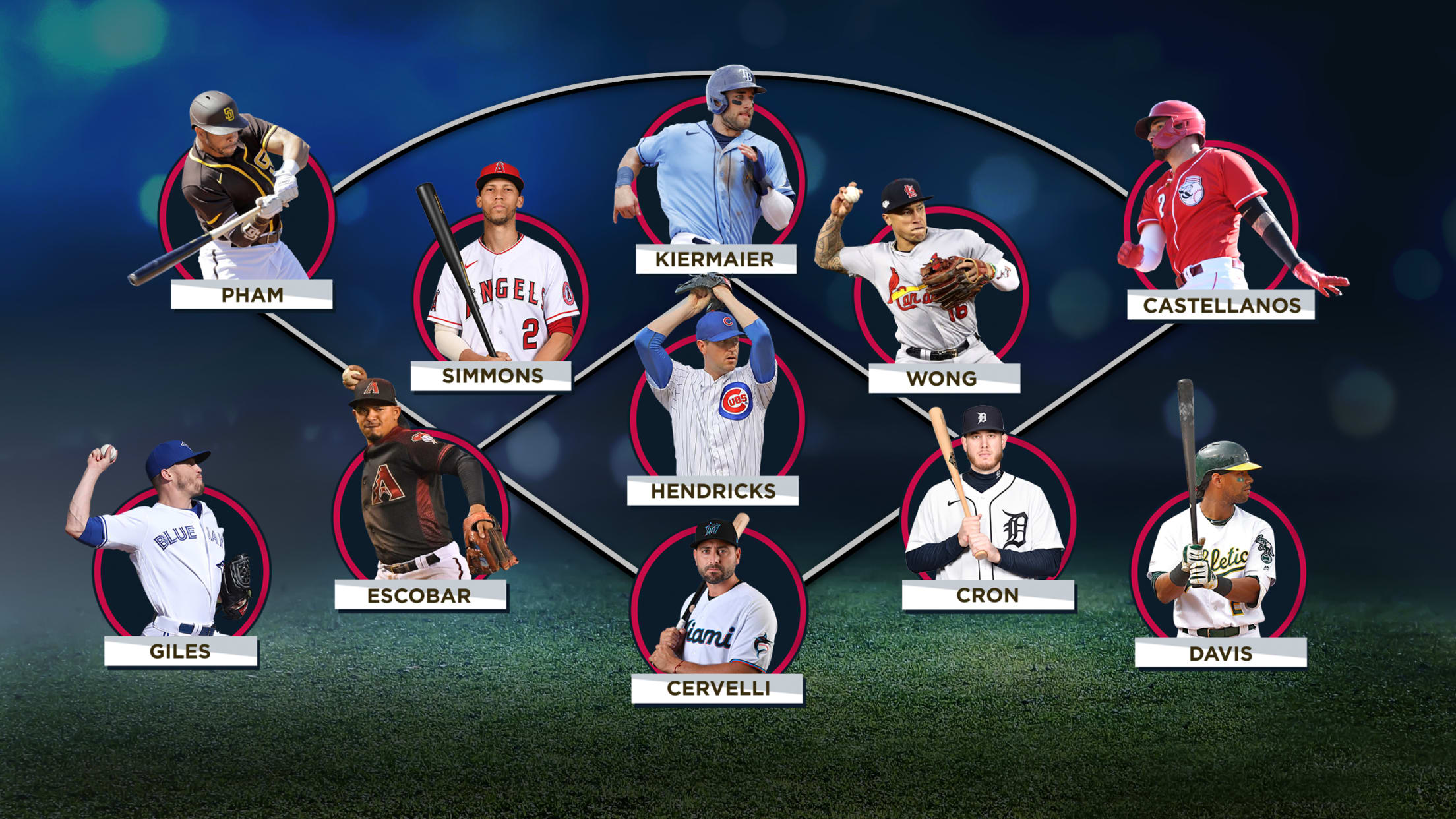 If this were a normal season, we'd be at the point on the baseball calendar when players would be making their final push for an All-Star Game nod. Unfortunately, it was announced on Friday that the 2020 All-Star Game is officially canceled, and many players won't get the opportunity to
Hitters who could feast on rivals in 2020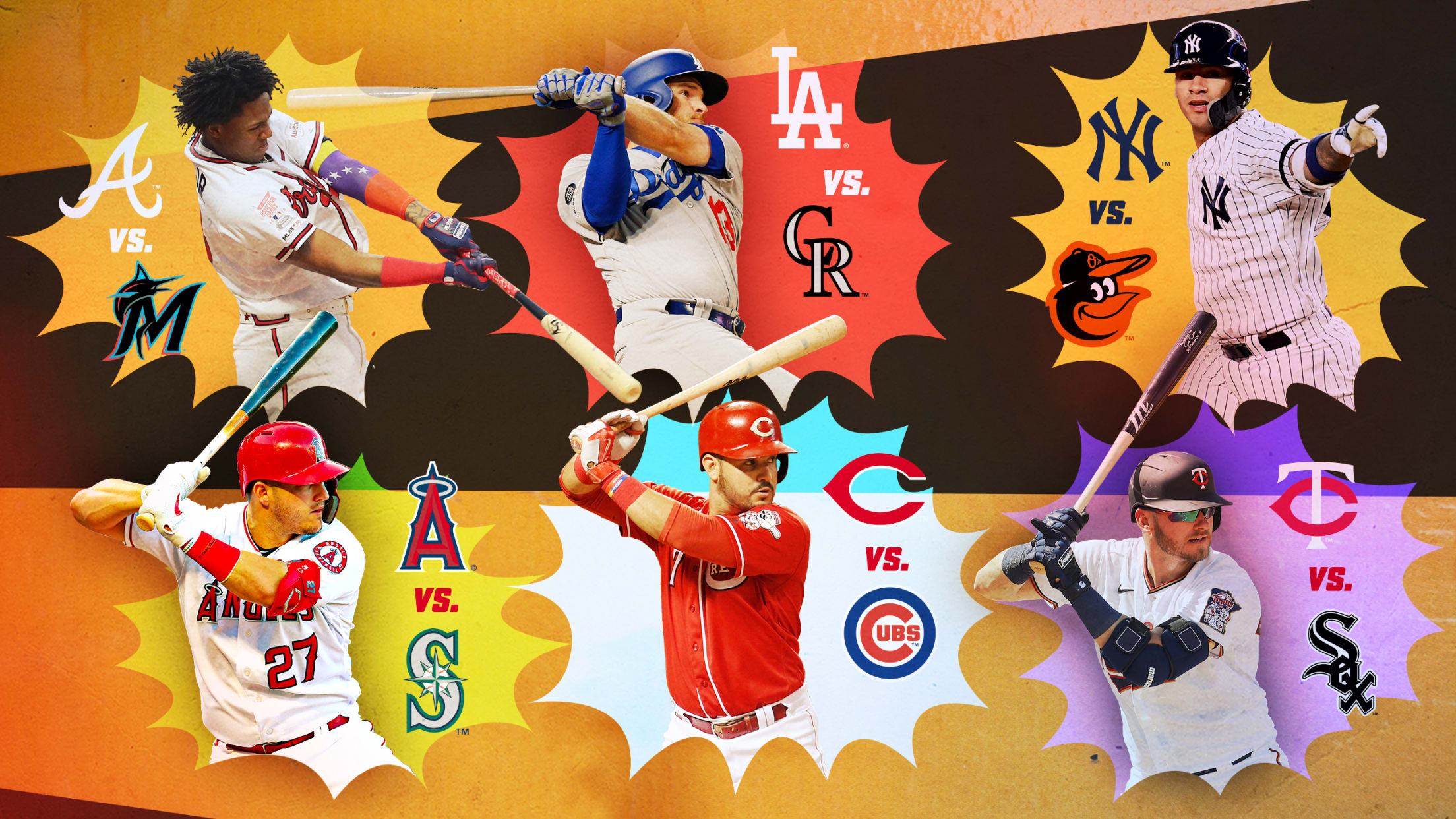 The 2020 Major League Baseball schedule is expected to prominently feature divisional play, with 40 such games, along with 20 Interleague games against the team's corresponding geographical division. That's 67% of the schedule against a team's own division, compared to 47% of a team's games in a normal, 162-game season.
Ohtani ready to 'rock and roll' as dual threat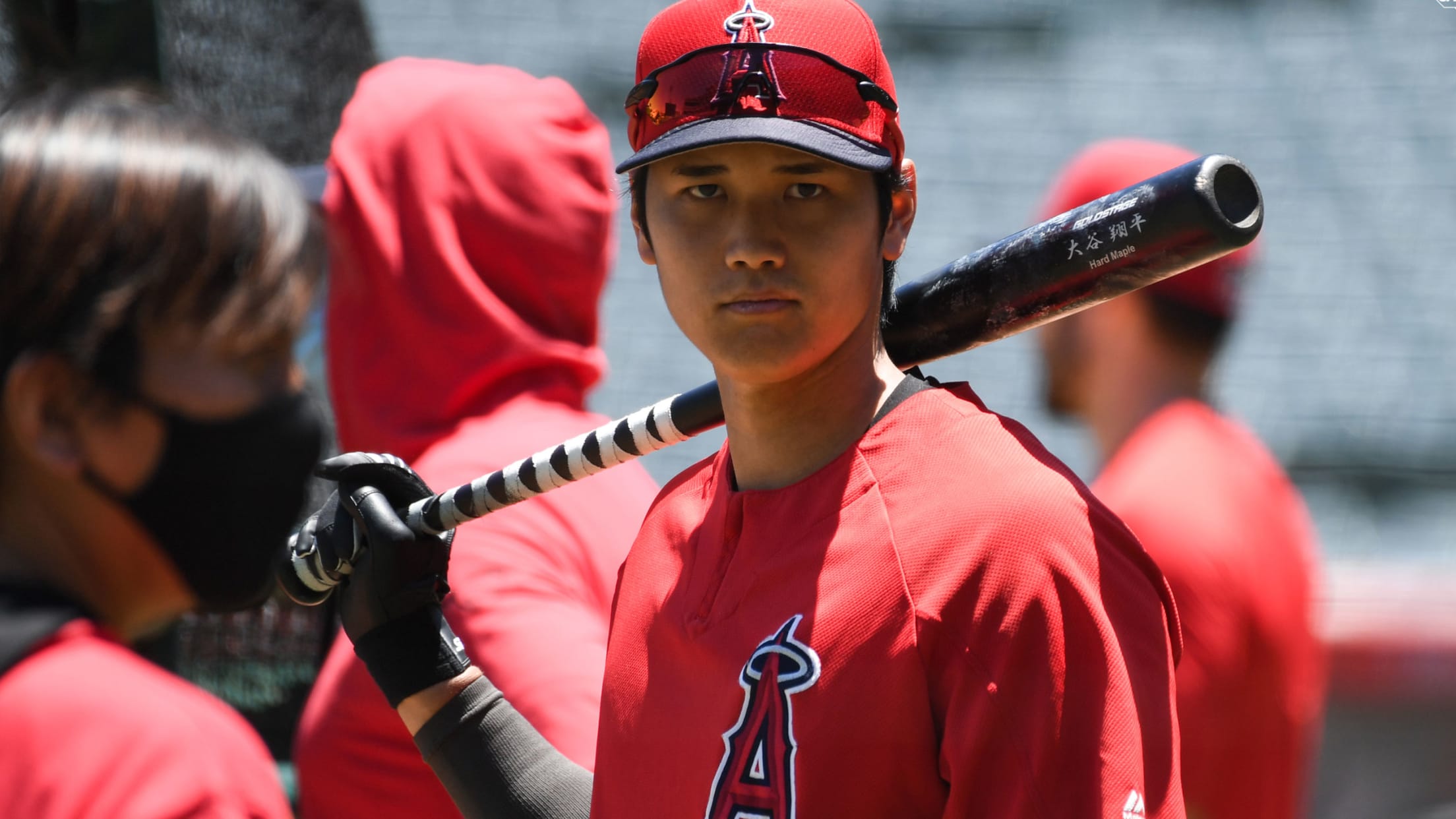 ANAHEIM -- As Angels manager Joe Maddon put it, two-way star Shohei Ohtani is ready to "rock and roll," as he's healthy and cleared to pitch and serve as designated hitter this season. Ohtani, who is coming off Tommy John and left knee surgeries, would've had to wait until mid-May
Notes: Teheran not in camp; intrasquads are key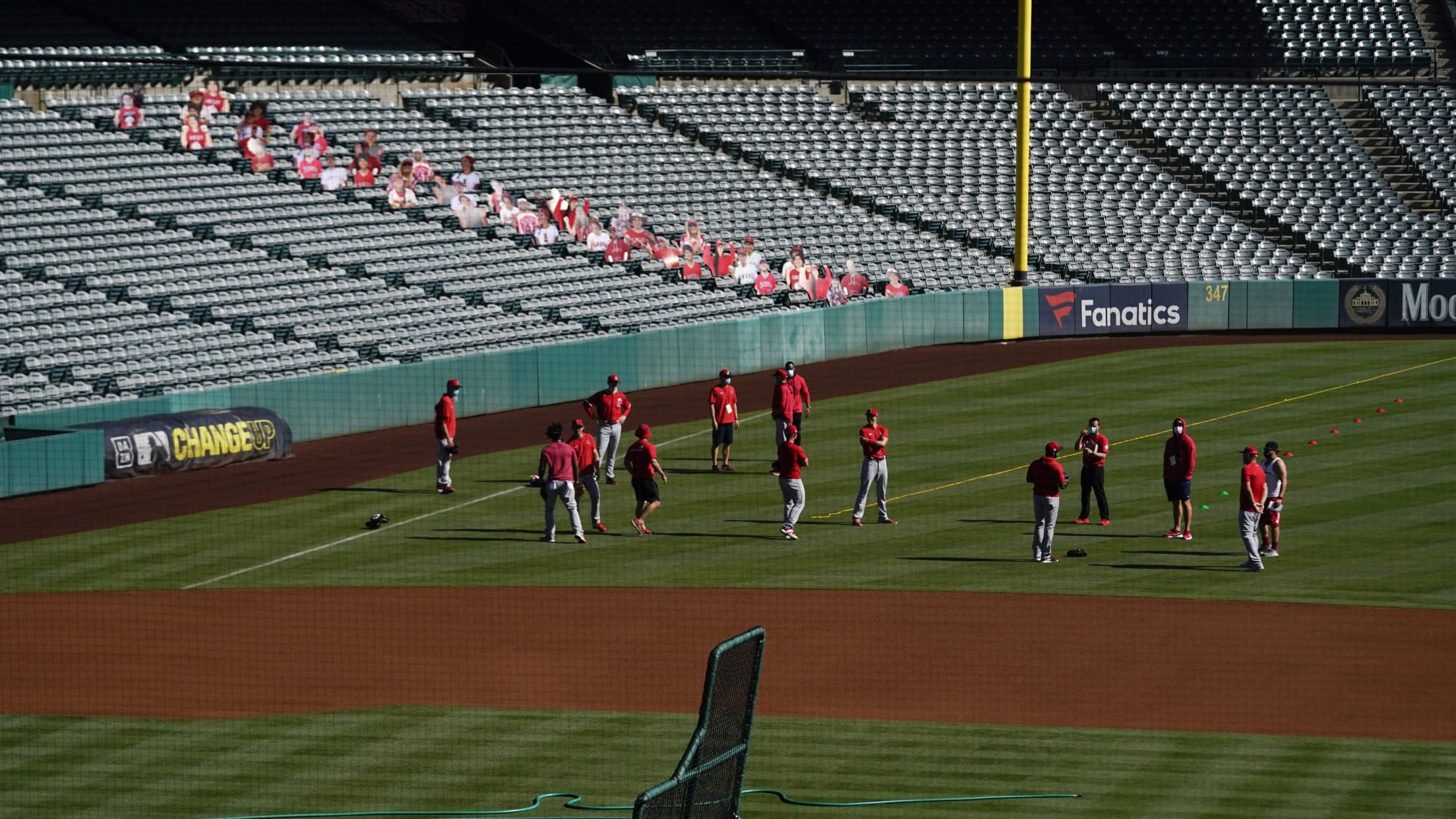 ANAHEIM -- Angels manager Joe Maddon said Saturday he expects his starters to reach the 90-pitch mark by end of Summer Camp. Several pitchers, including Andrew Heaney, Matt Andriese and Dylan Bundy, already are throwing up to 55 pitches. Maddon, though, said that right-hander Julio Teheran isn't in camp, and
With baby on the way, Trout unsure if he'll play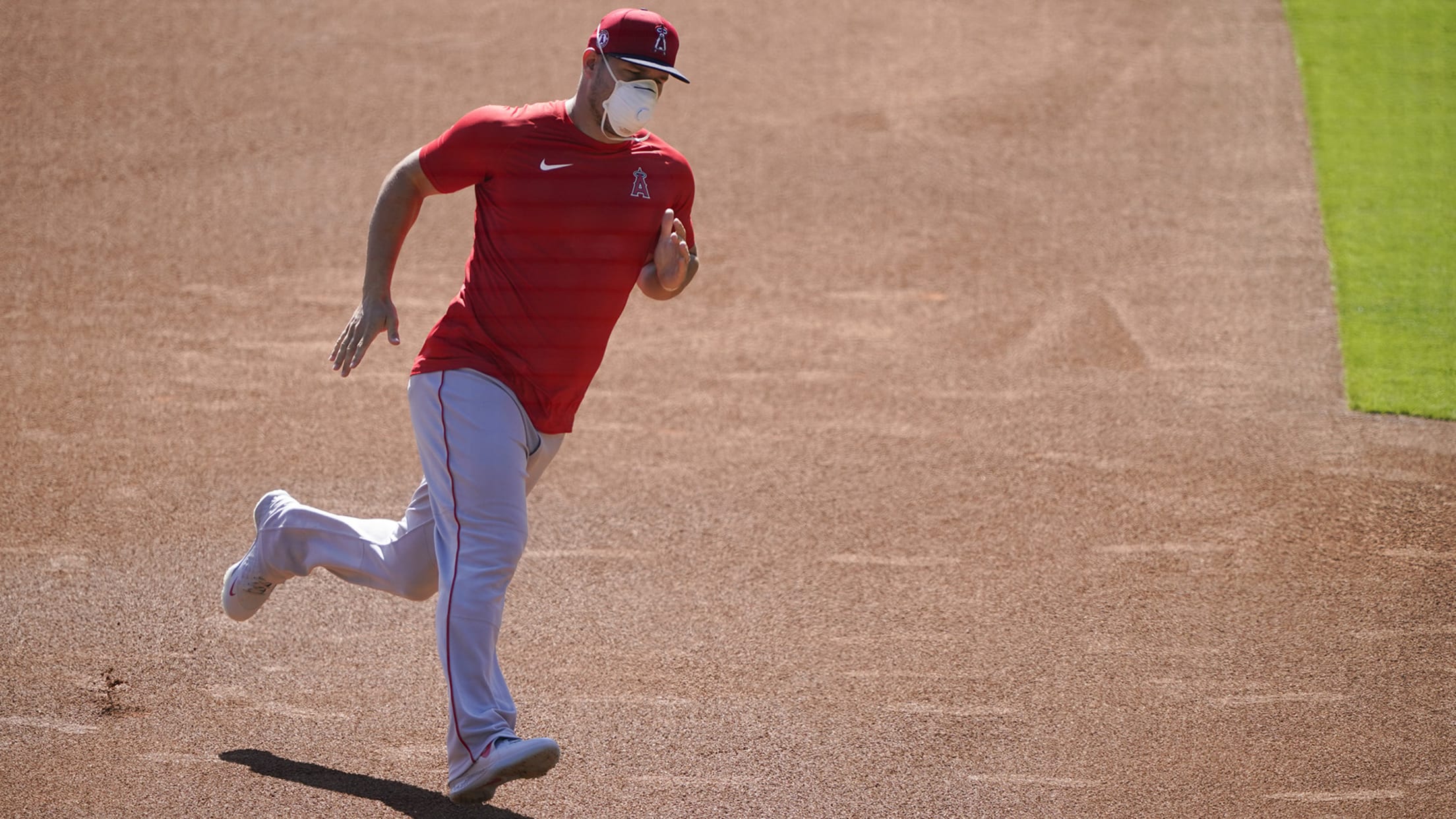 ANAHEIM -- Mike Trout said his love for baseball has kept him from electing not to play in 2020 but that he still has some trepidation because his wife, Jessica, is pregnant with their first child and is due in August. Trout, a three-time American League MVP Award winner and
Angels' Summer Camp workouts get underway
Halos hold team Zoom call; Ohtani throws bullpen session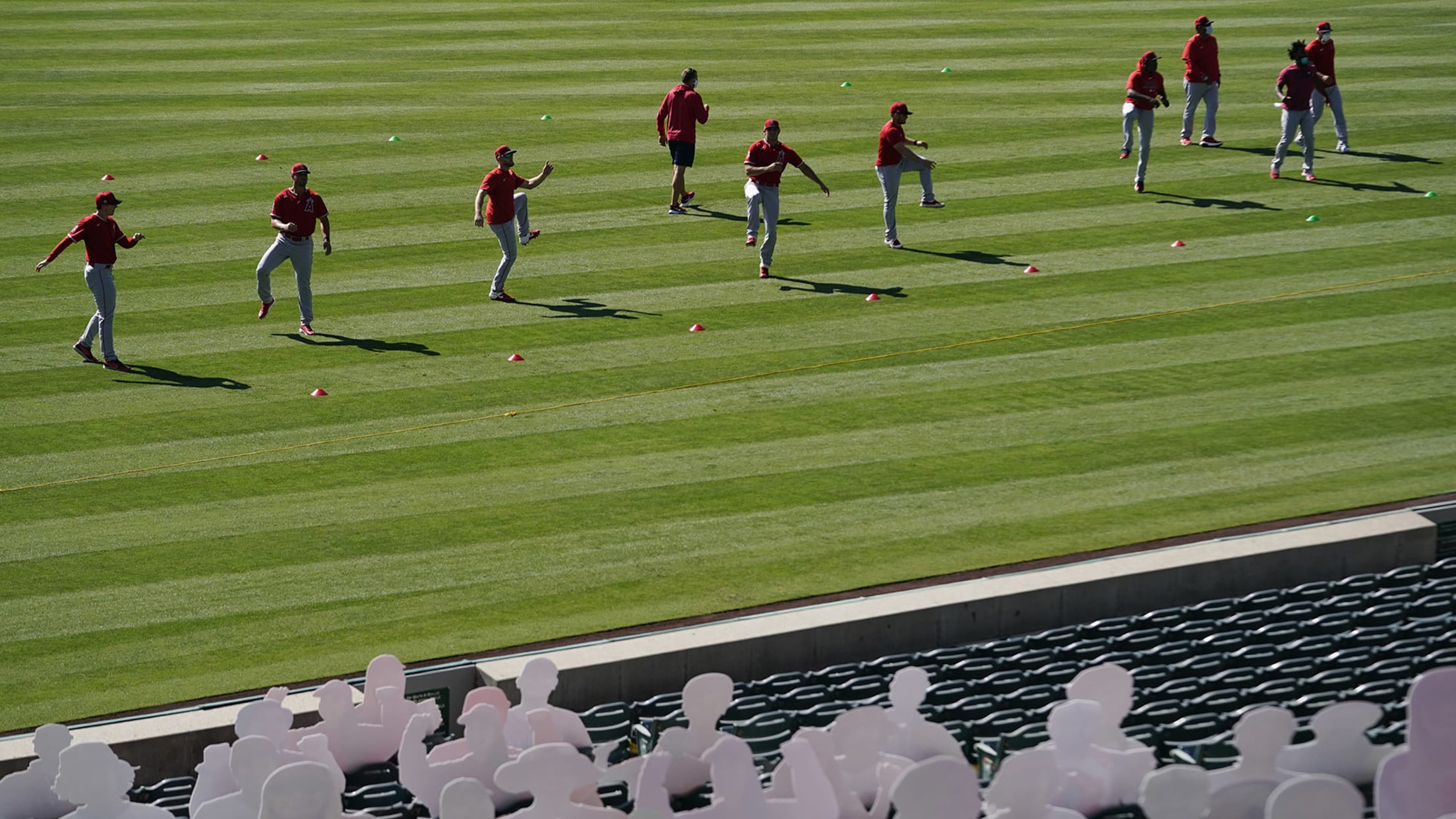 ANAHEIM -- The Angels held their first workouts of Summer Camp at Angel Stadium and Long Beach State's Blair Field on Friday, with intrasquad games set to start on Wednesday. Angels manager Joe Maddon explained that position players will be set in terms of either working out at Angel Stadium
MLB, MLBPA reveal first COVID-19 test results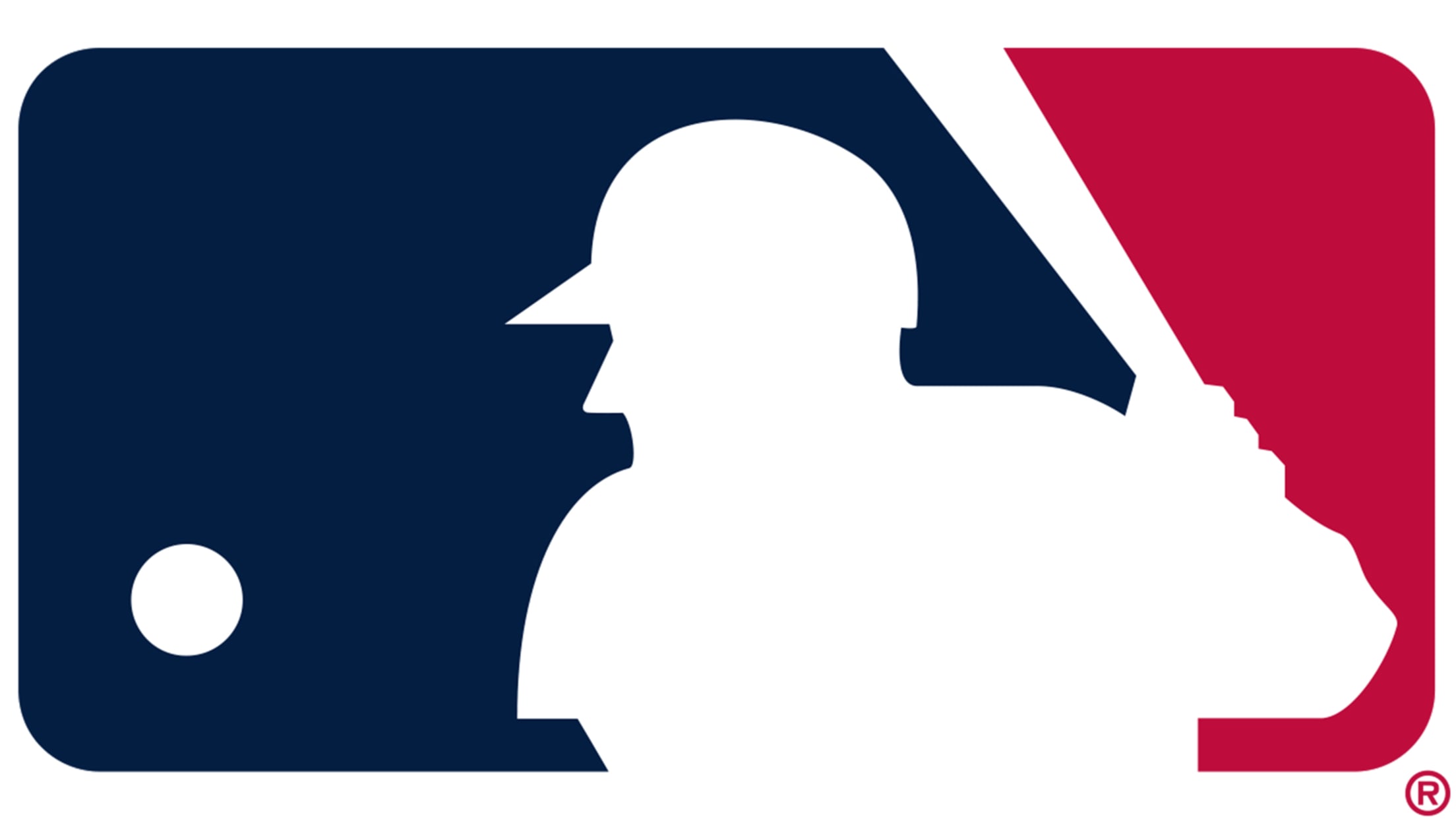 Major League Baseball and the Major League Baseball Players Association jointly announced Friday the first set of results for the COVID-19 testing conducted as part of the mandatory Intake Screening process under MLB's COVID-19 Health Monitoring & Testing Plan, prior to the workouts and full baseball activities that are beginning
Here are 3 Angels storylines for 2020 season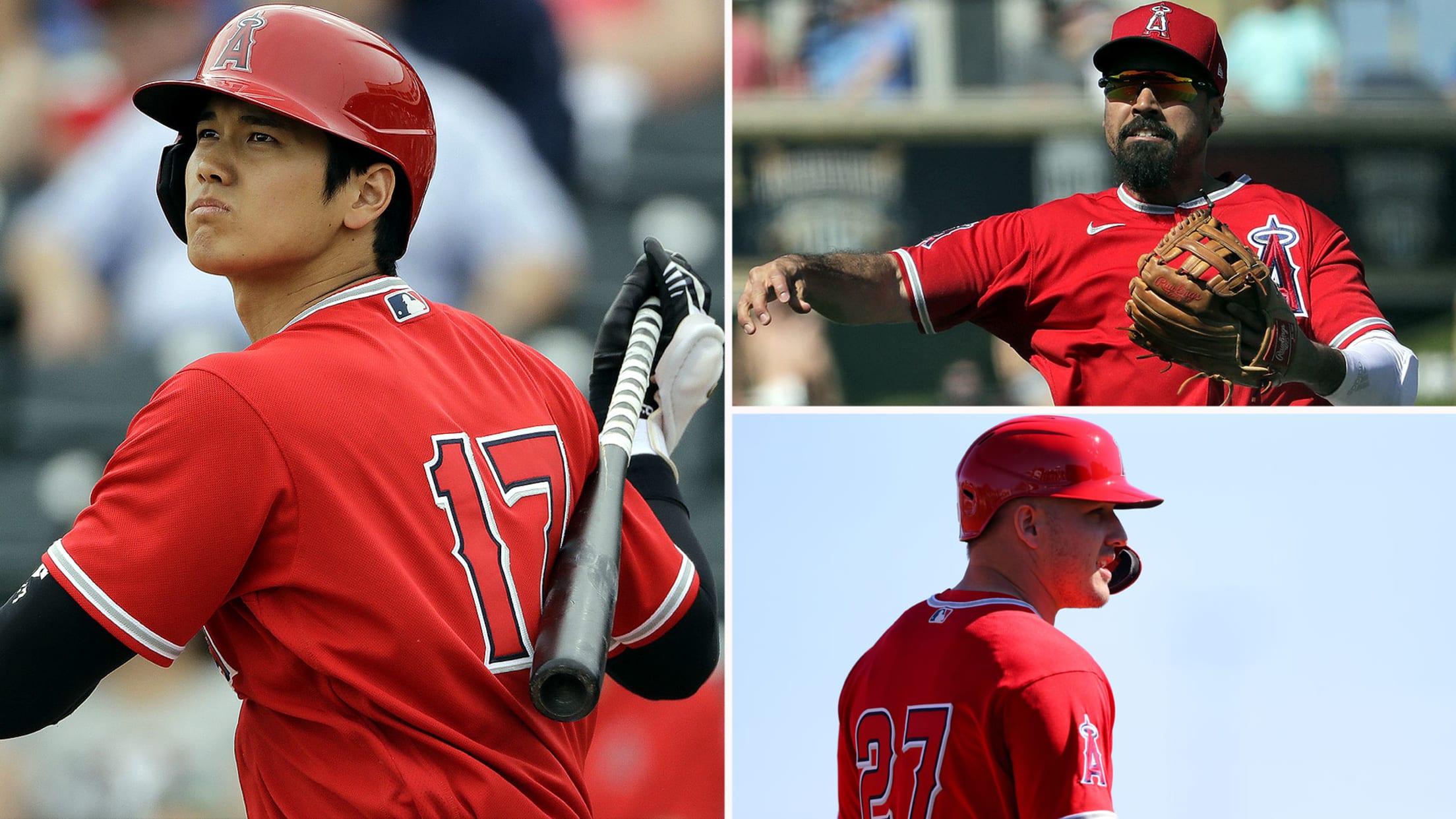 ANAHEIM -- The Angels are healthy and ready for Summer Camp to begin at Angel Stadium and Long Beach State's Blair Field, with a report date set for Wednesday. They still have their sights on a postseason berth after hiring Joe Maddon as manager and signing Anthony Rendon to a
Halos agree to terms with 3rd-rounder Calabrese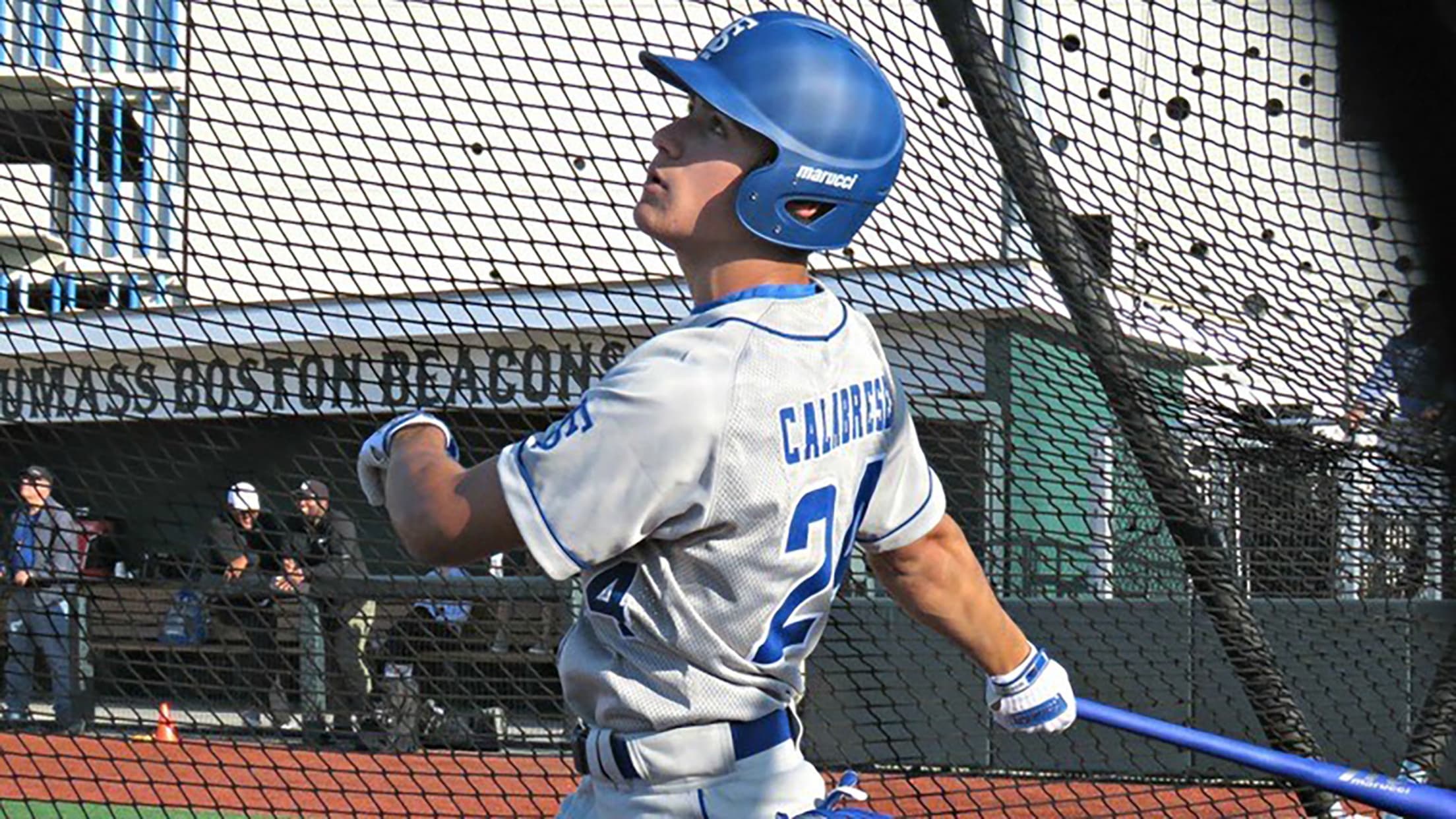 ANAHEIM -- The Angels agreed to terms with third-round Draft pick David Calabrese on Thursday for $744,200, the full slot value of the No. 82 overall pick, according to MLB Pipeline's Jim Callis. The Halos haven't announced the deal. Calabrese, an outfielder from St. Elizabeth Catholic High School (Maple, Ontario,
Eppler: Health, safety 'at the forefront' for Halos
Detmers added as 56th player; intrasquad games key to development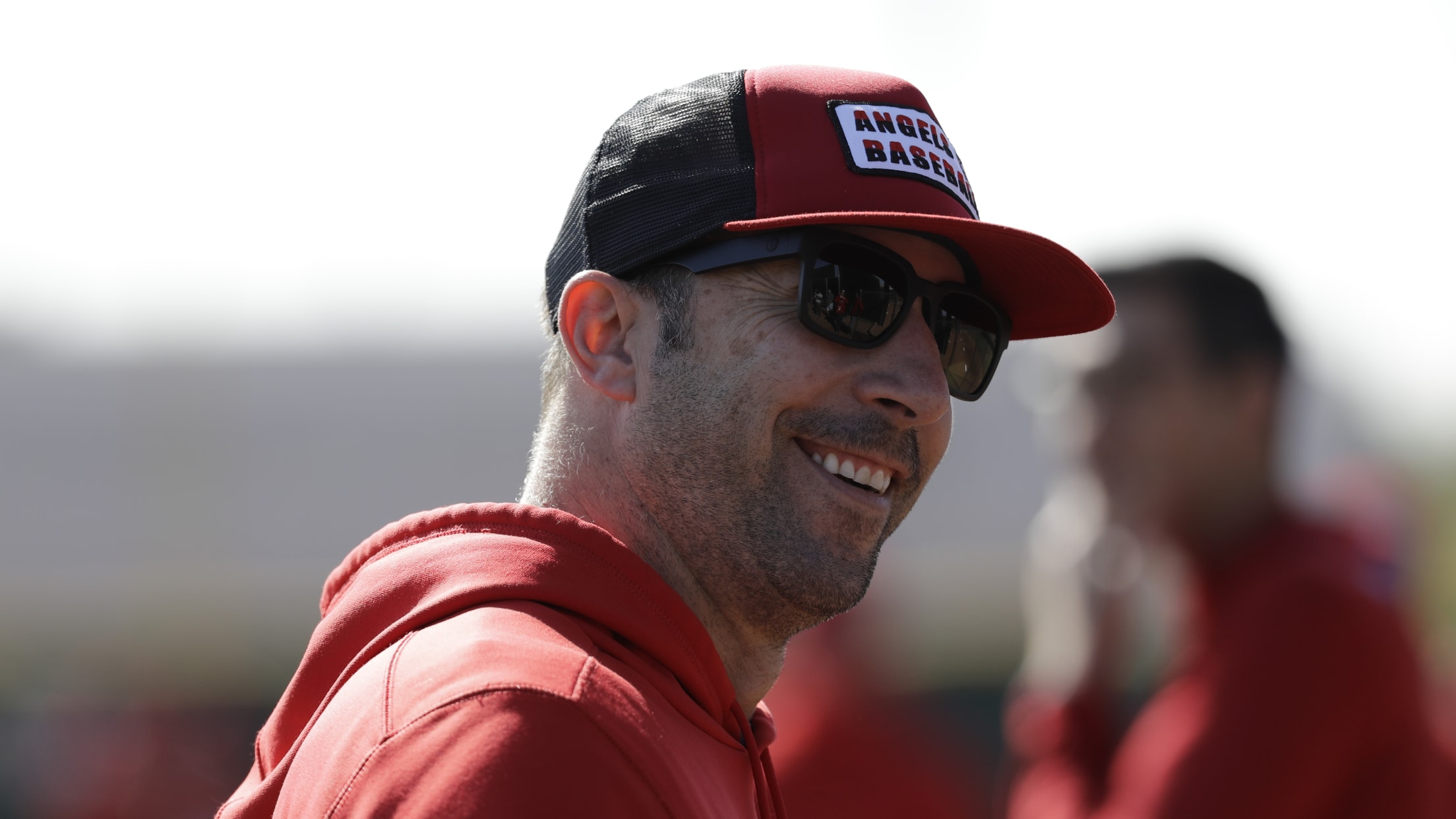 ANAHEIM -- Angels general manager Billy Eppler held a 30-minute conference call with reporters on Tuesday ahead of Summer Camp, which begins on Wednesday with a report date at Angel Stadium. Eppler said no players on the roster have expressed interest in opting out at this time, and he expects
Here's the most electrifying star at each position
These are the summer blockbusters of ballplayers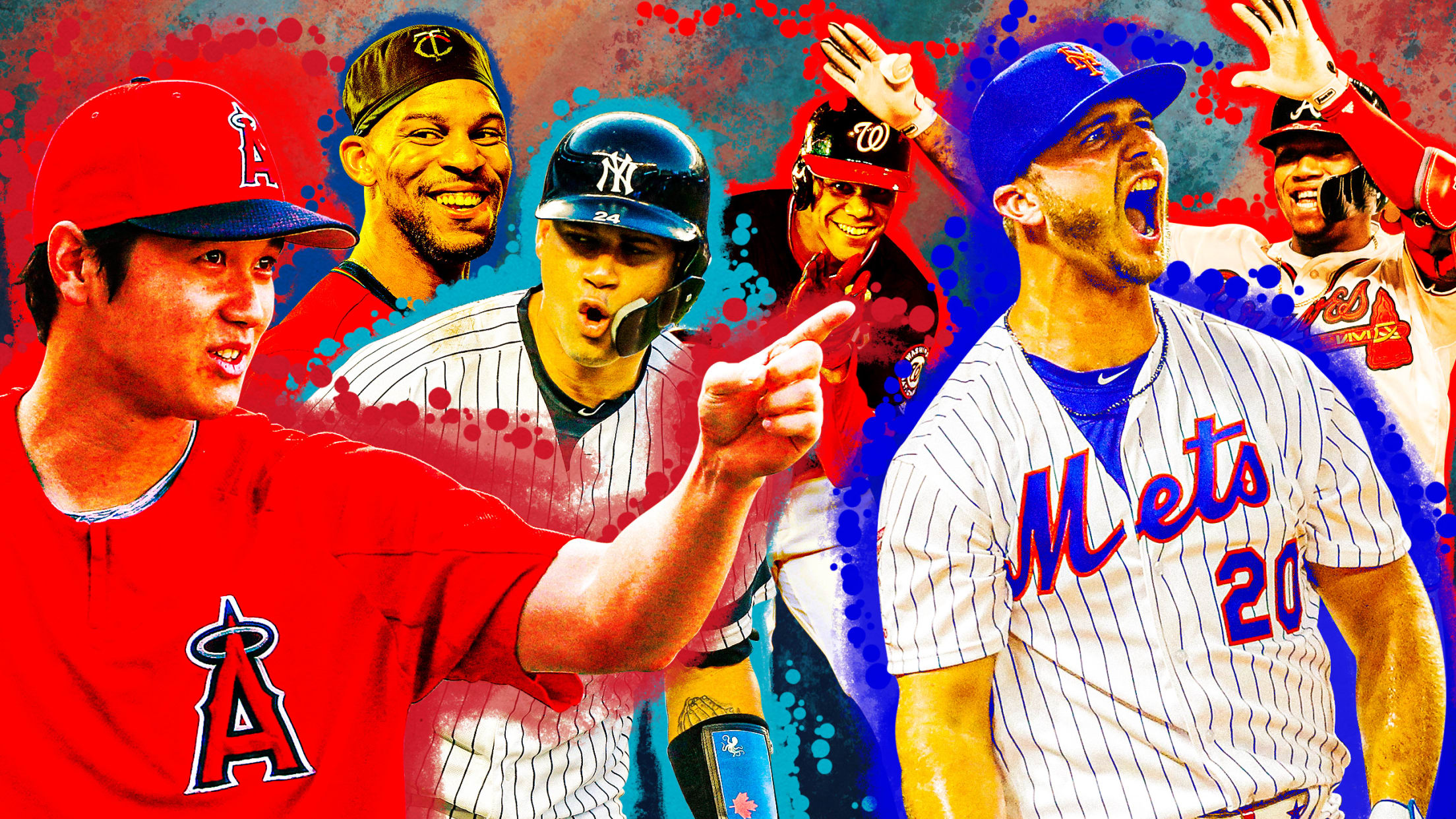 With the baseball season on the way, there are so many things one has to do to prepare -- whether that's setting up a fantasy league or figuring out which brand of hot dogs you want to eat on Opening Day. But the most important is figuring out how to
Source: Halos to pay MiLB players through July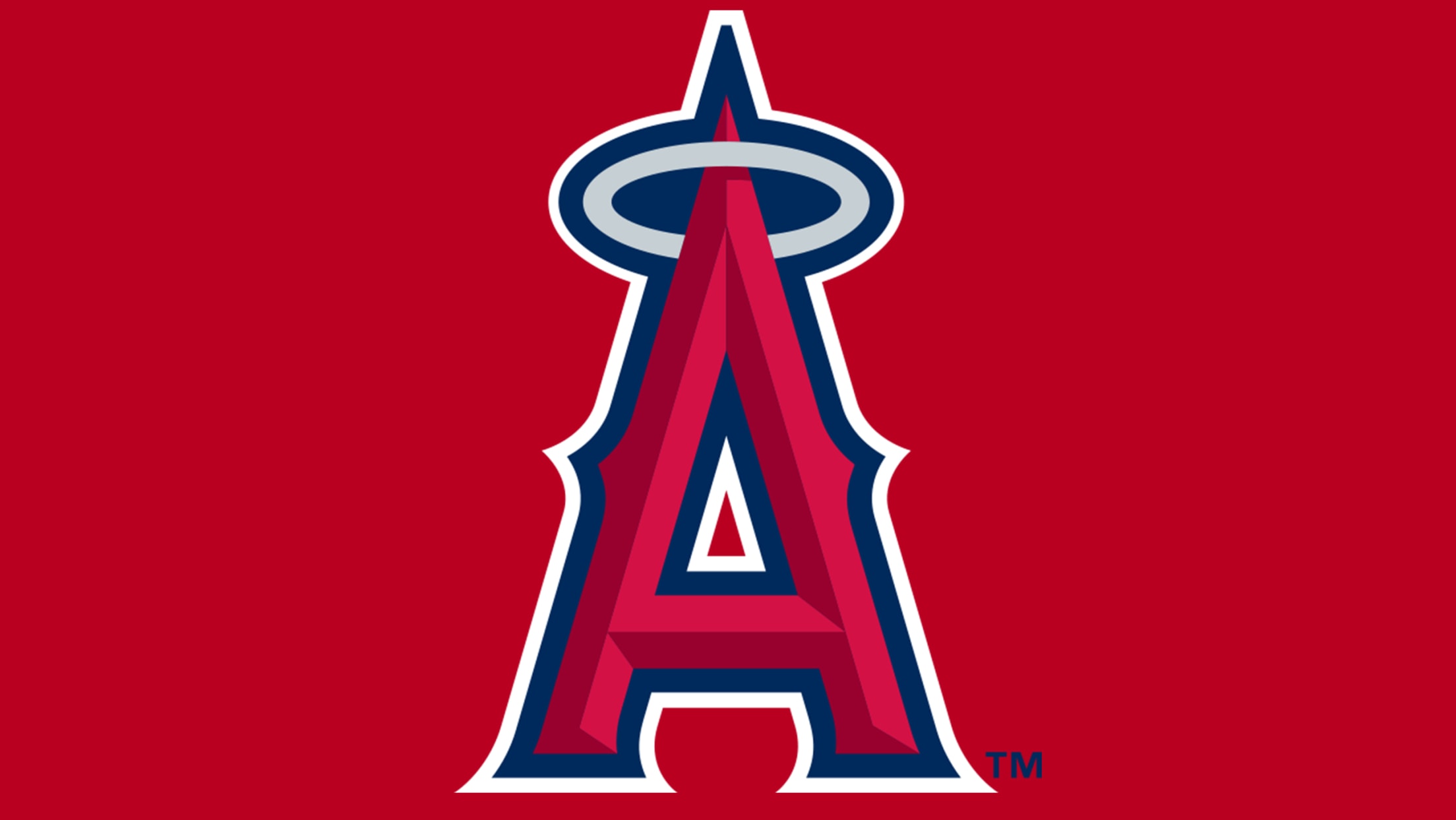 ANAHEIM -- The Angels will continue to pay their Minor Leaguers a $400-per-week stipend through the end of July, a source confirmed to MLB.com on Wednesday. The club has not announced the decision. General manager Billy Eppler said Tuesday that the Angels had internal discussions about paying their Minor Leaguers
Reminder: Ohtani throws some nasty pitches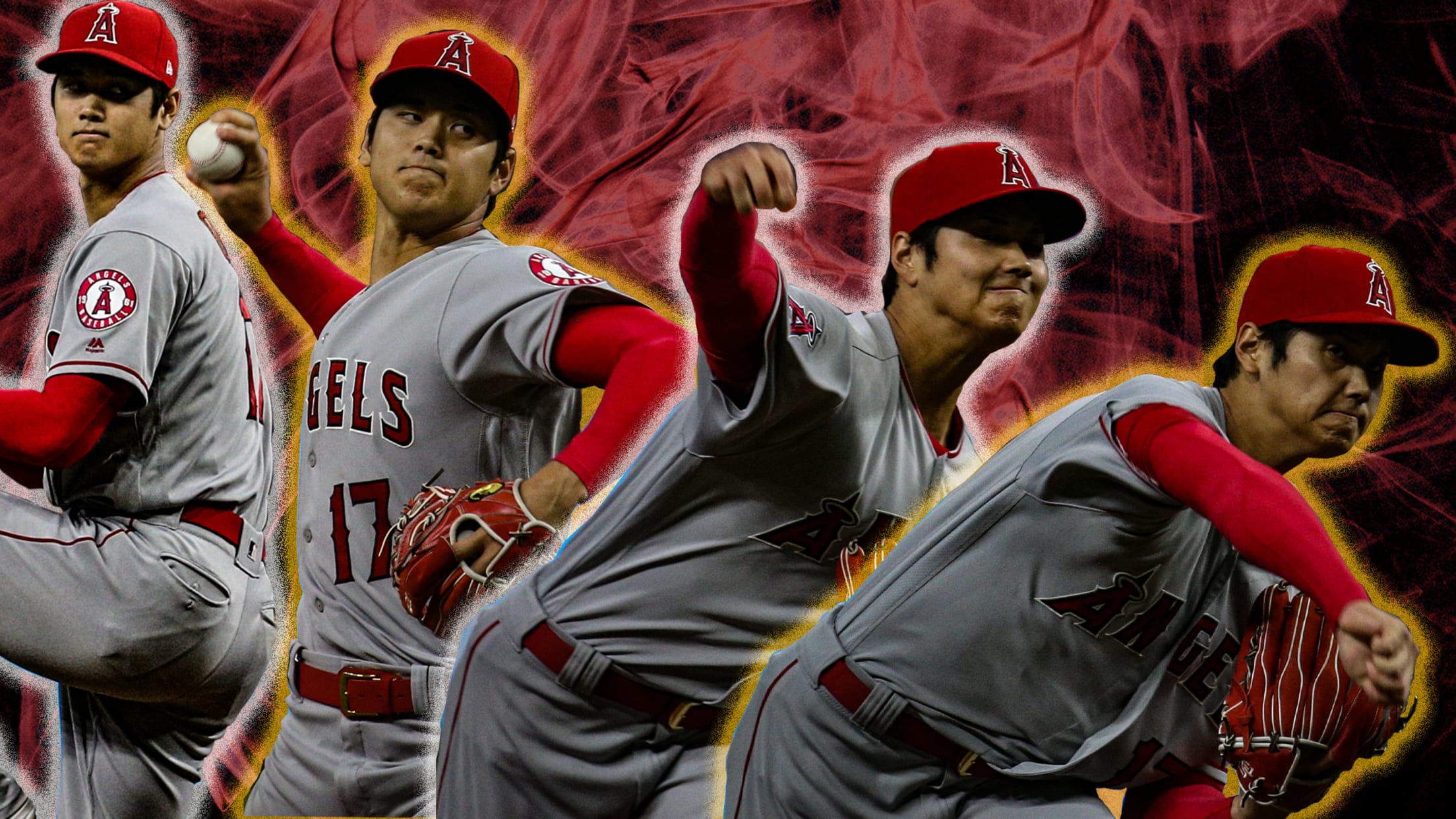 The Angels made the designation official when they released their 2020 player pool this week. There were the pitchers, the catchers, the infielders, the outfielders, and then, right there in the middle: "Two-Way (1): Shohei Ohtani." Finally, Ohtani is a two-way player again. It's been too long. Because while the
1 future star to watch from the 30 player pools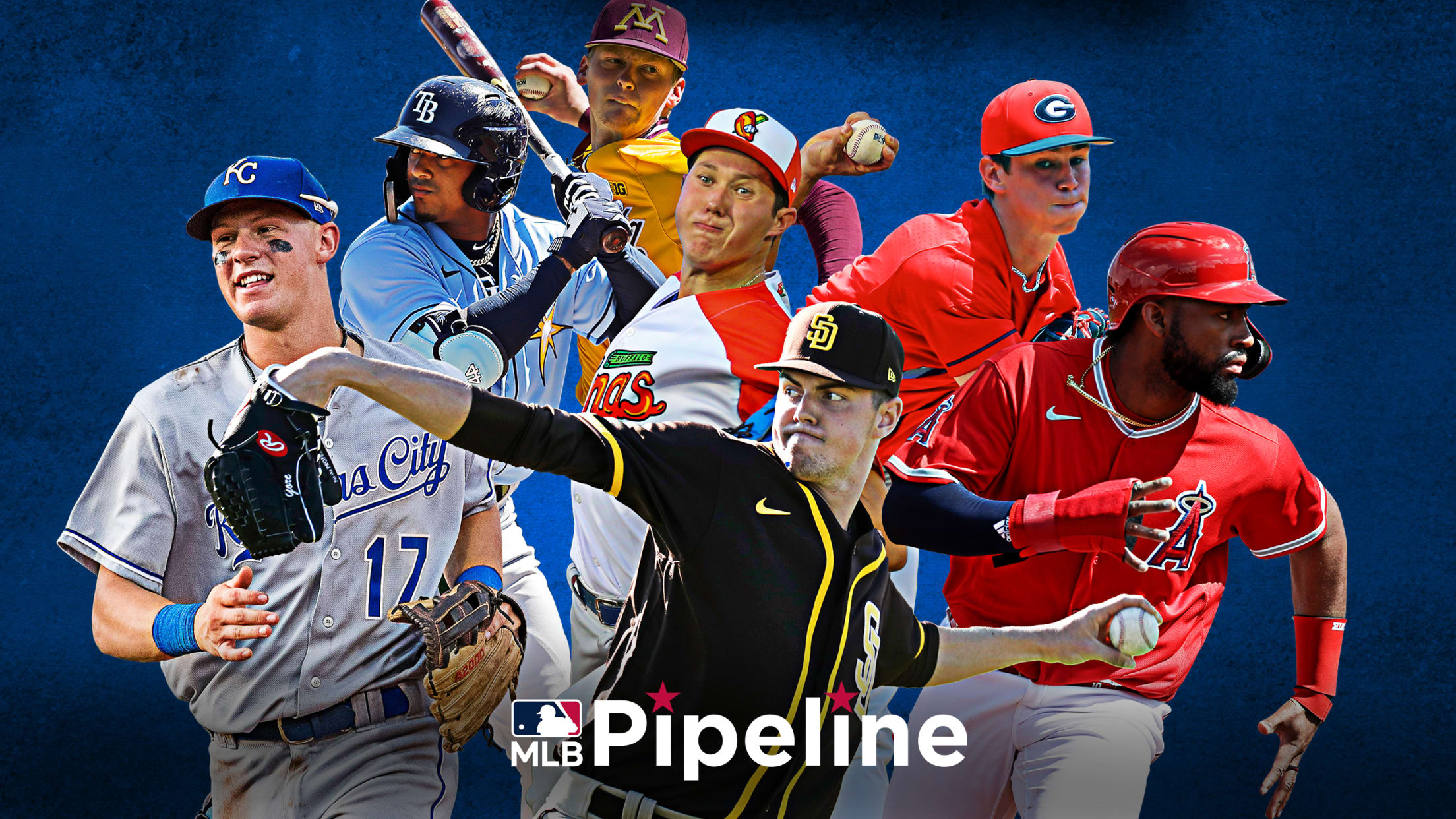 While the main purpose of the 60-man lists that clubs submitted to MLB is to identify players eligible to participate in Major League action, they also include several prospects unlikely to get big league time in 2020. Those youngsters will benefit from a structured development opportunity that will come from
2020 Minor League Baseball season canceled
There will not be a Minor League season this year, Minor League Baseball announced Tuesday. It's the first time the Minor League season has been canceled since the Minor Leagues were founded in 1901.
Inbox: Short season's impact on prospects, more
Angels beat reporter Rhett Bollinger answers fans' questions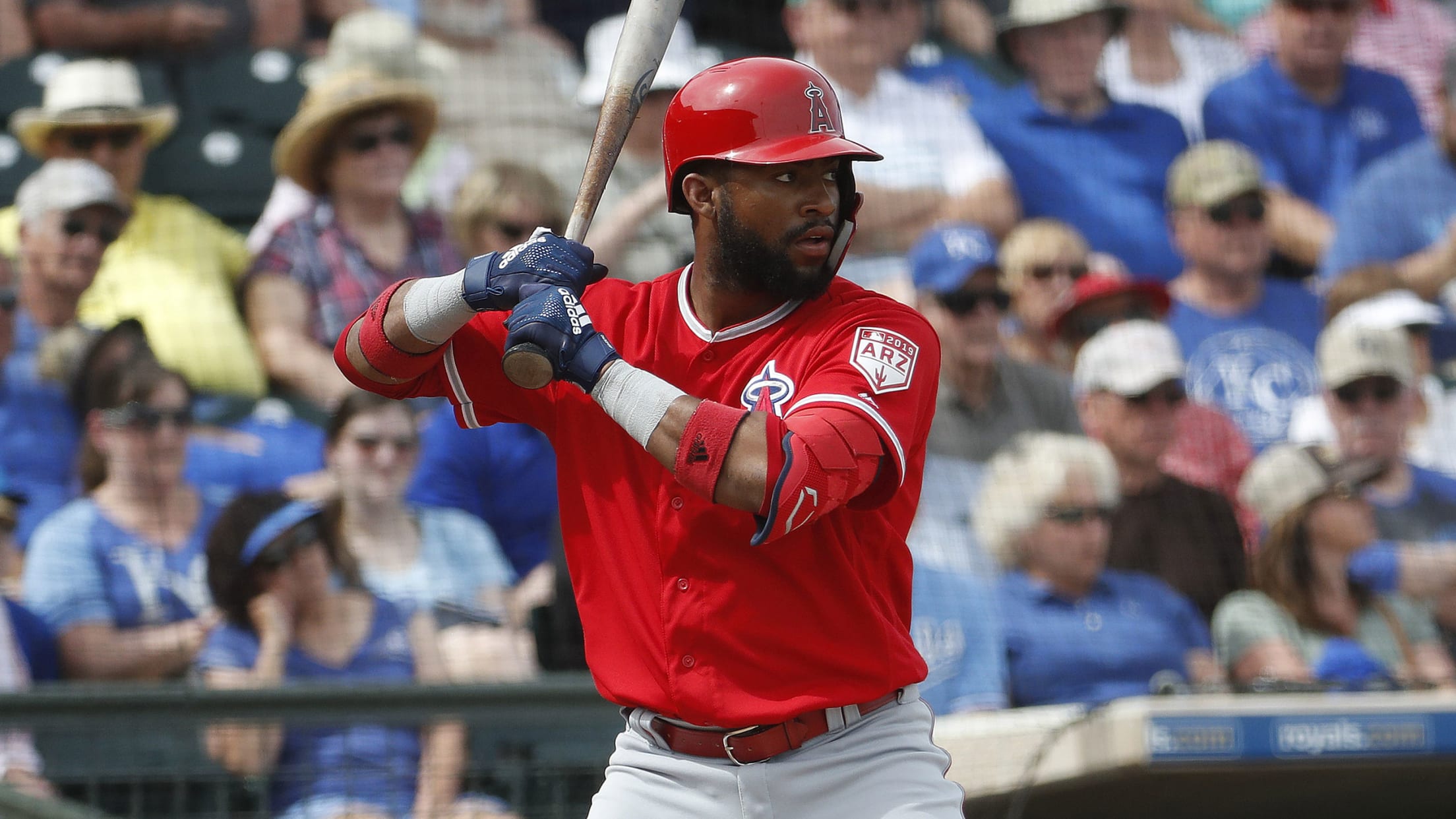 ANAHEIM -- Summer camp is nearing for Major League clubs, who all report on Wednesday with the first workouts set for Friday. The Angels will be hosting summer camp at Angel Stadium while using Long Beach State's Blair Field as their alternative training site. Opening Day will be on either
Adell included in Halos' 60-man player pool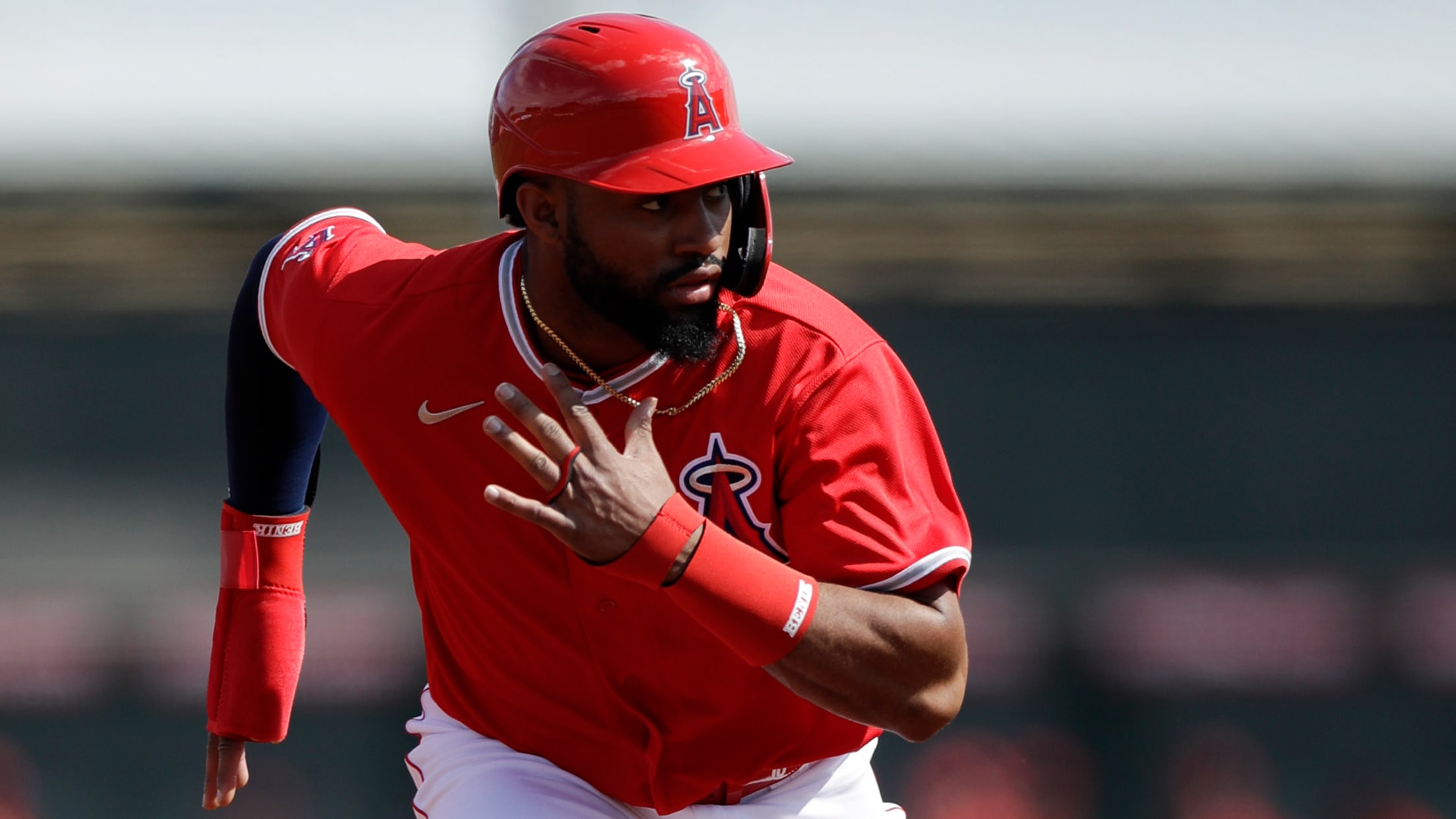 ANAHEIM -- The Angels have set their player pool for the summer camp and it includes superstar Mike Trout, whose wife is currently pregnant with their first child. The report date at Angel Stadium is on Wednesday in preparation for the 2020 season, which will start on either July 23
10 prospects who could have big impacts in '20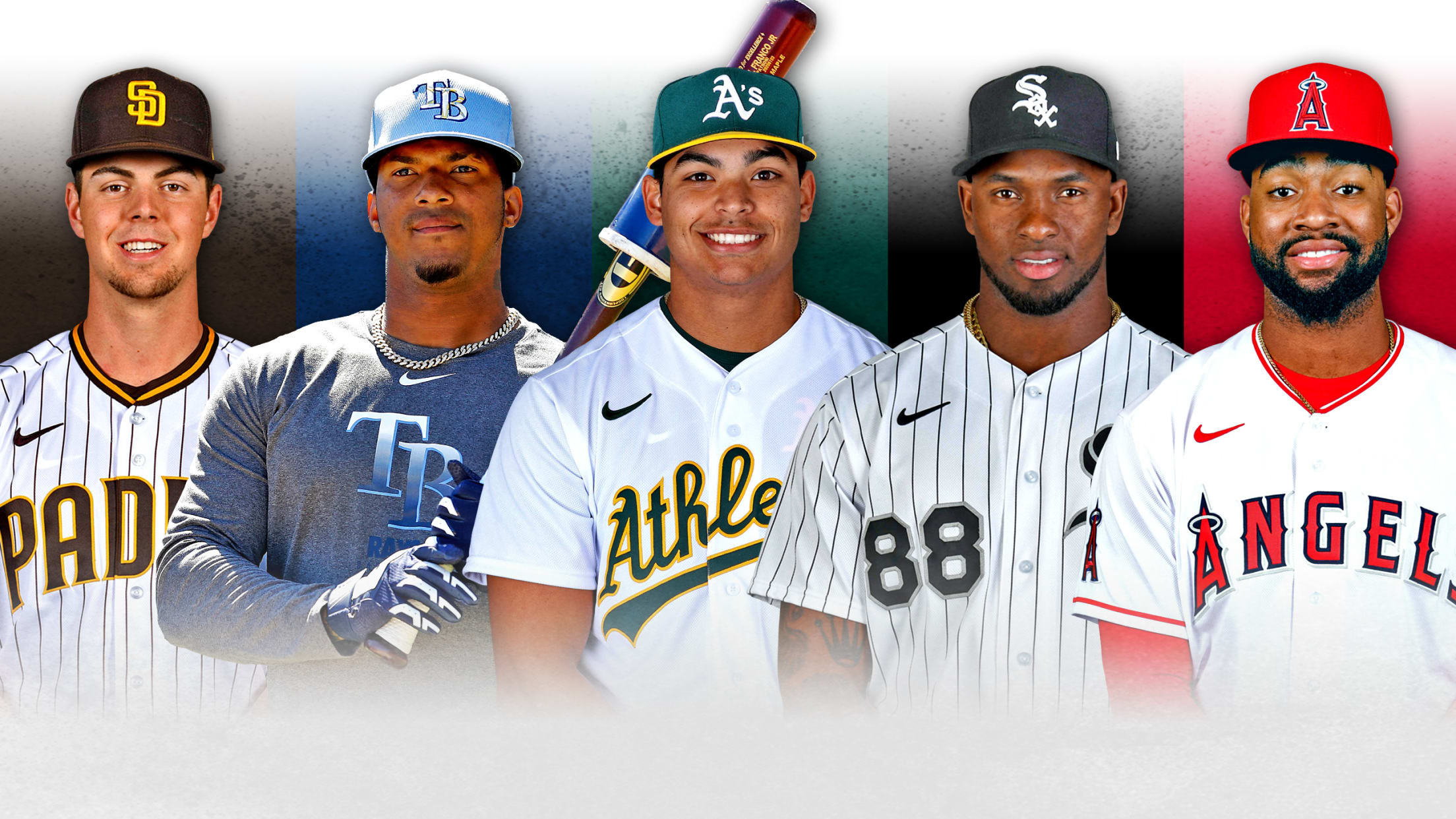 Much like a big Trade Deadline deal, calling up a top prospect can provide a quick jolt to a team's postseason chances. The effect of adding a star rookie to the mix could be even more pronounced during a 60-game sprint to the playoffs in 2020. Here are the 10
Angels FAQ: Details on the upcoming season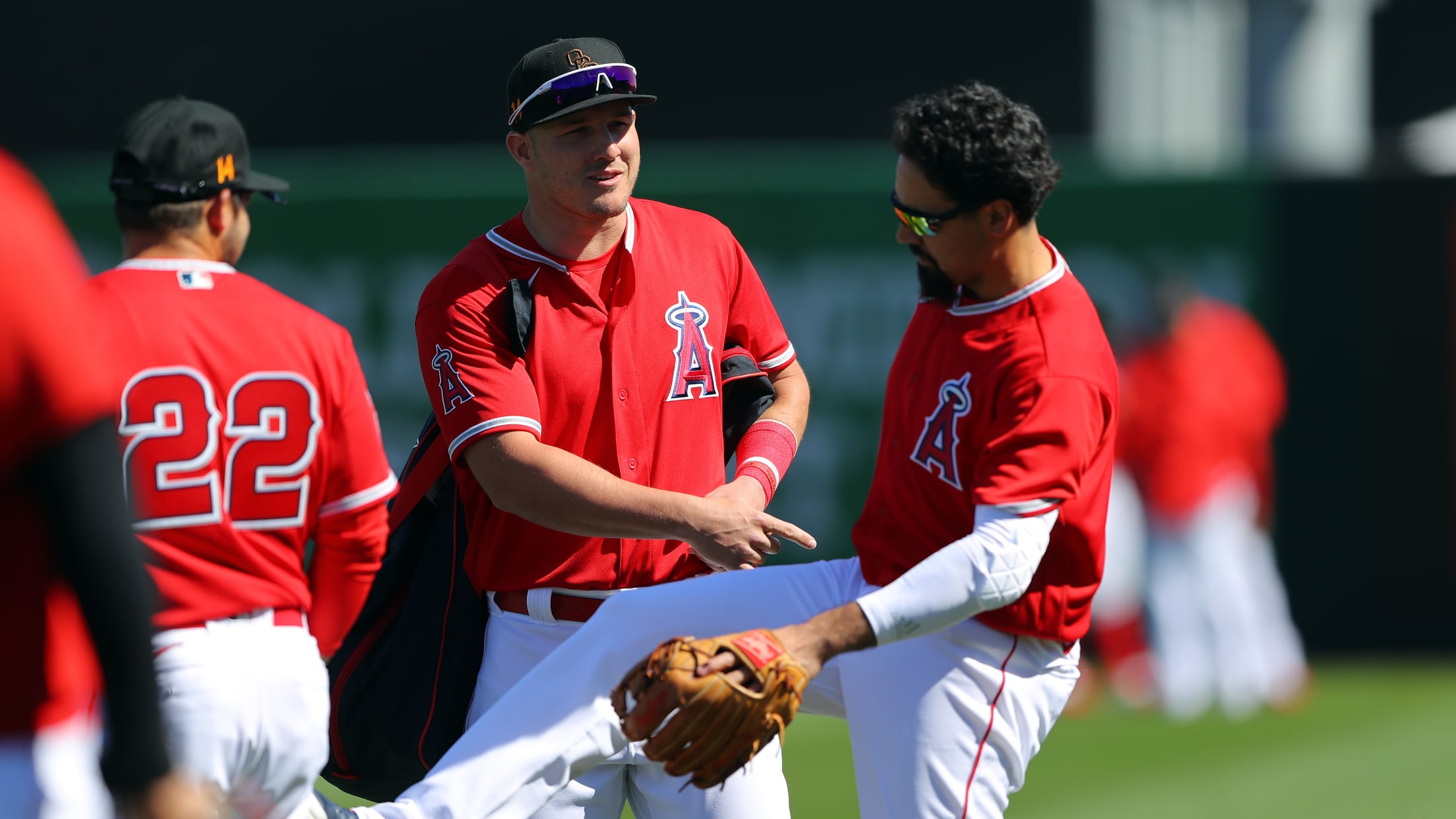 ANAHEIM -- Baseball is back after the coronavirus caused a league-wide shutdown in March, and the Angels still have their sights set on making the postseason for the first time since 2014. The Angels are set up well for a 60-game season. Their biggest question mark was their rotation depth,
Here is one hitter to watch for each team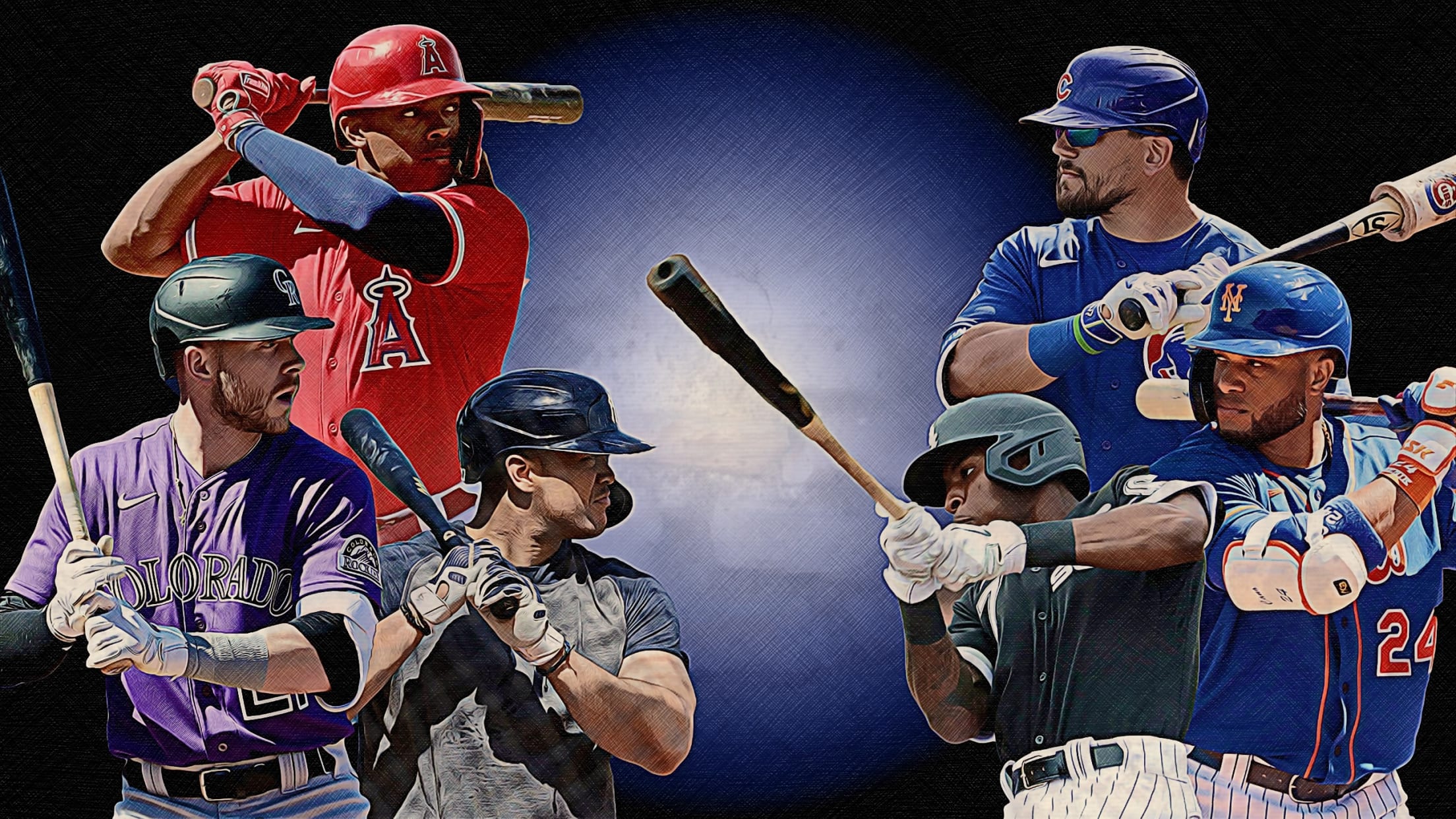 At last, we can say this: Let's start looking forward to the 2020 season. It's a short one, but that could make it more fun -- as a one-off, anyway. Suddenly, a three-game series isn't just a weekend getaway; it could make or break your entire season. Thus, the power