Peters to start Cactus League opener for Halos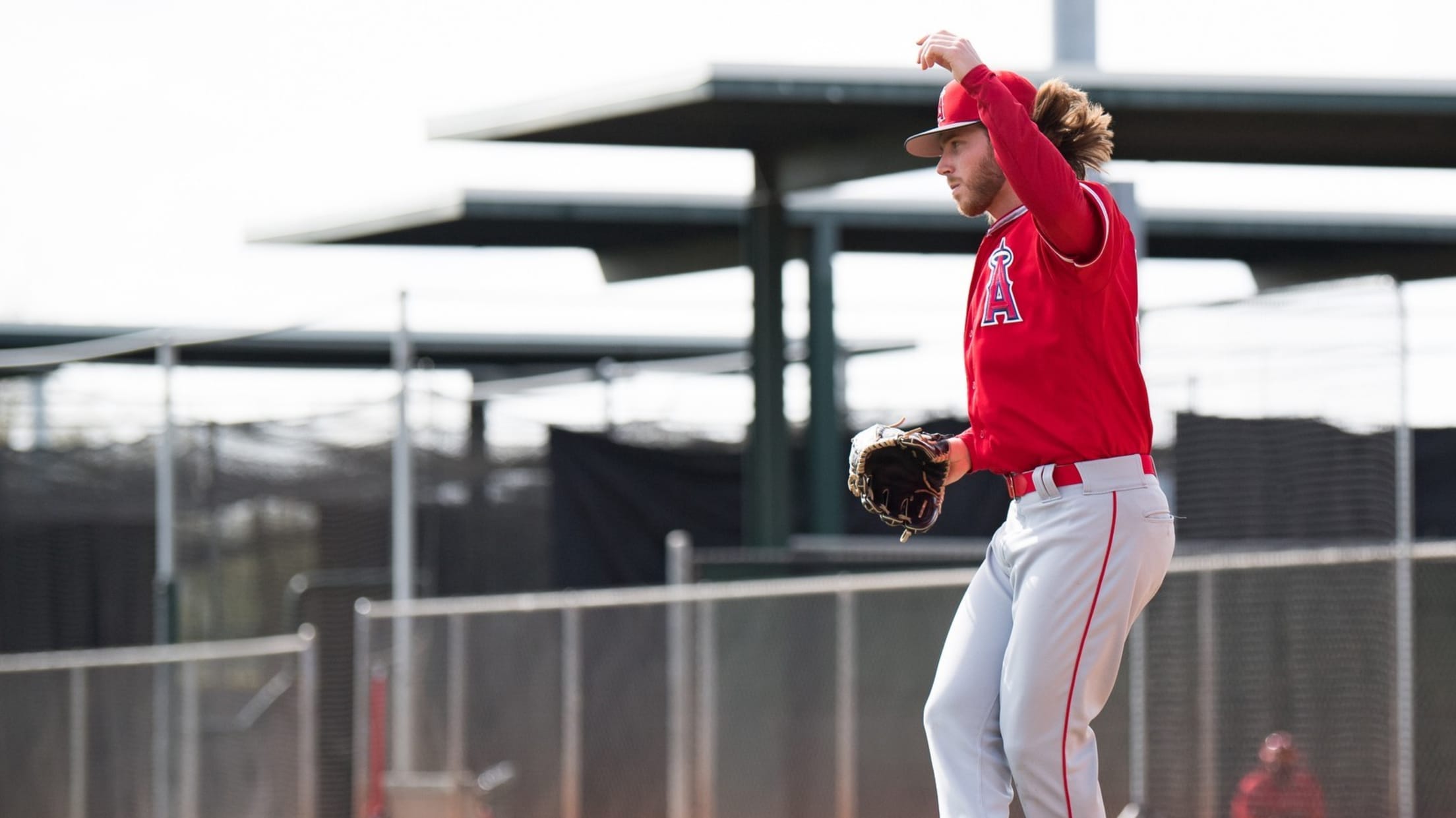 TEMPE, Ariz. -- Left-hander Dillon Peters will start the Cactus League opener for the Angels against the Giants on Saturday at Tempe Diablo Stadium at 12:10 p.m. PT. Peters, acquired via trade from the Marlins in November, is competing for the fifth spot in the rotation with right-handers Jaime Barria
Mike Trout chases snowstorms in Arizona (!)
Mike Trout enjoys Arizona snowstorm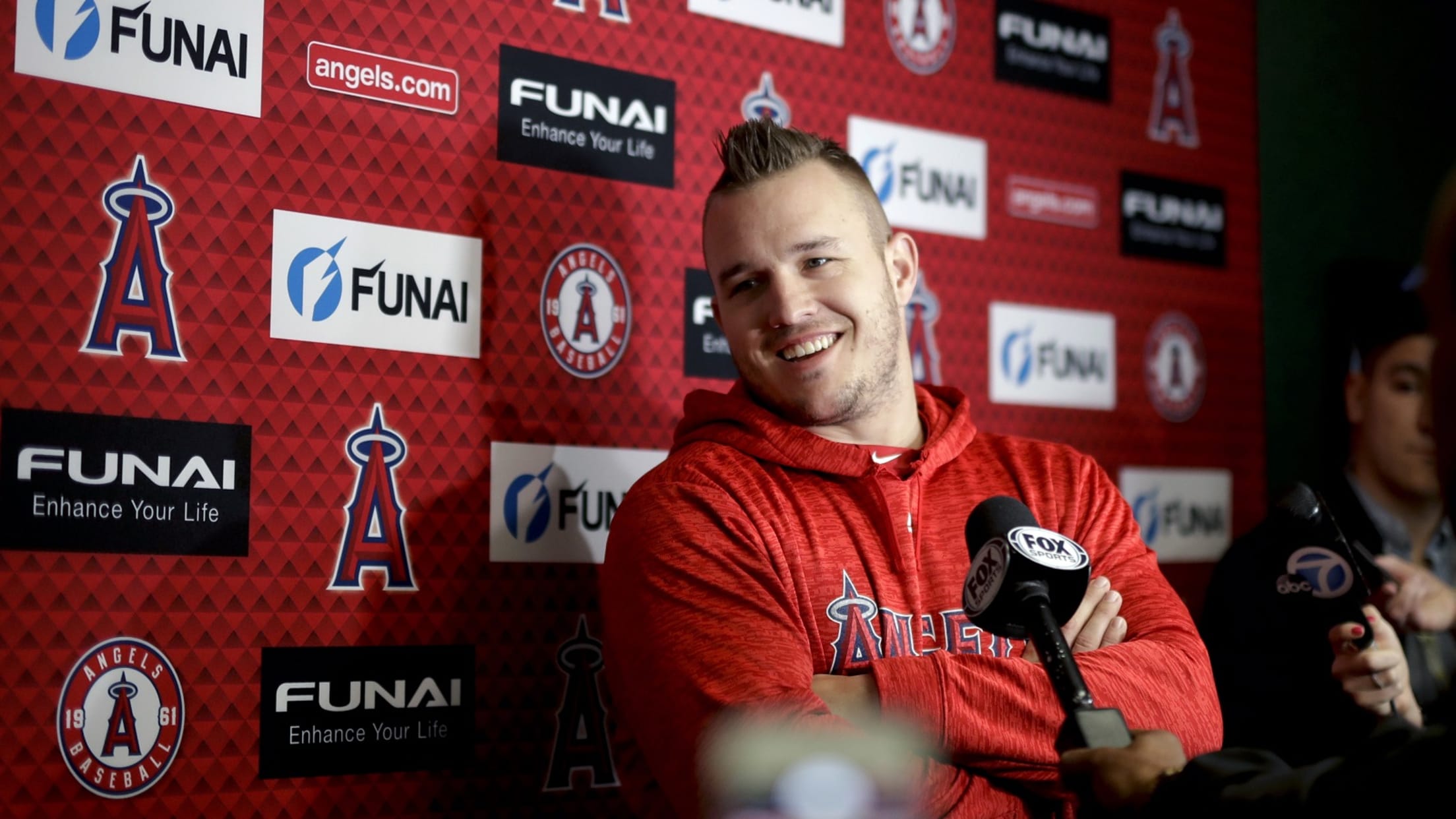 Spring Training began this week, officially, as players from all 30 teams find themselves in either Florida or Arizona.Mike Trout is currently in Arizona at the Angels' team facility, where he's far away from the type of inclement weather that is making its way around the rest of the country.
Each team's most likely 2019 award candidate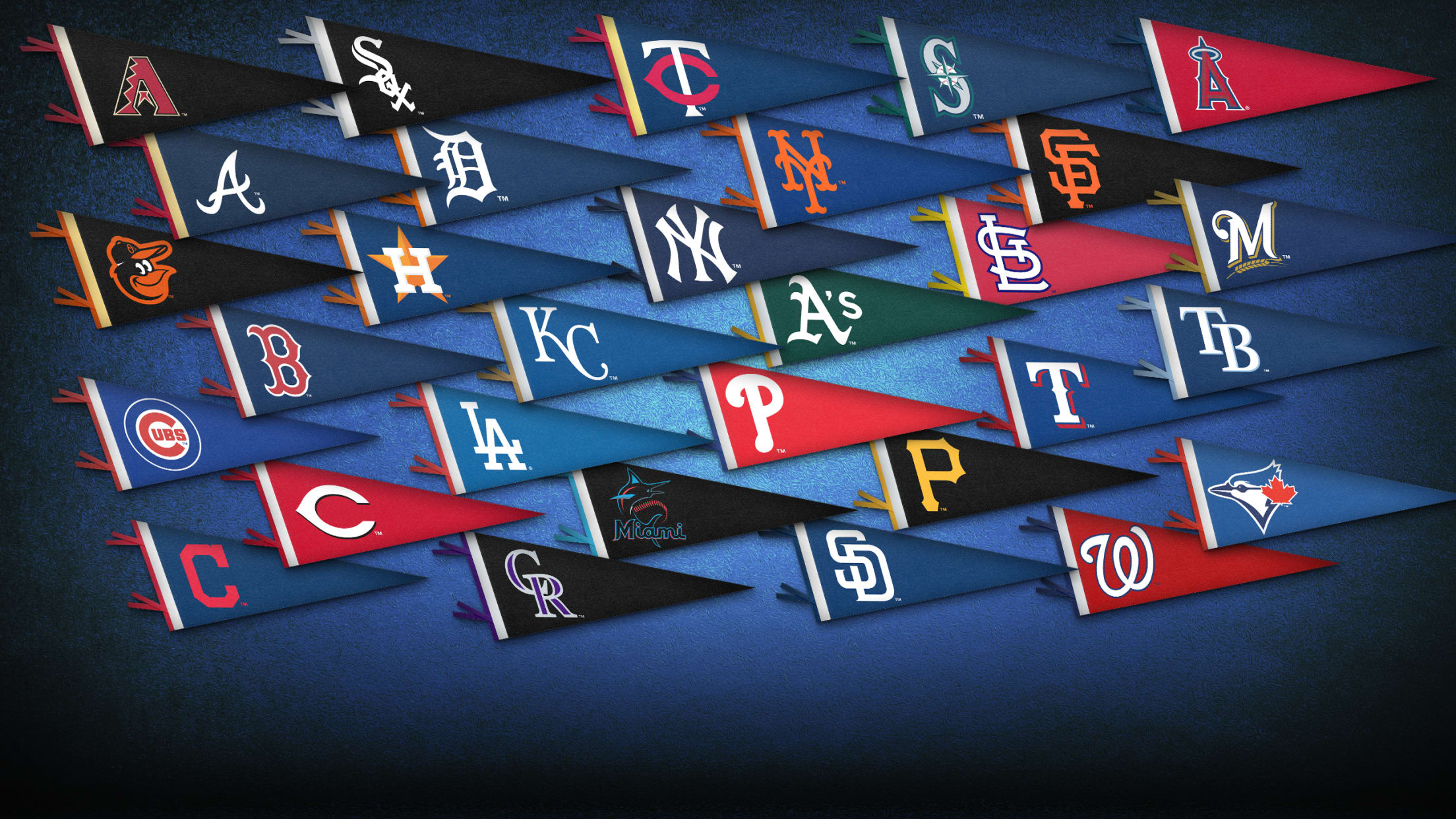 As we saw again last year, with the American League Most Valuable Player Award winner coming from a 108-win Red Sox team and the National League Cy Young Award winner coming from a 77-win Mets team, an award-caliber season can emanate from just about anywhere. With that in mind, let's
Infield battle heating up in Angels camp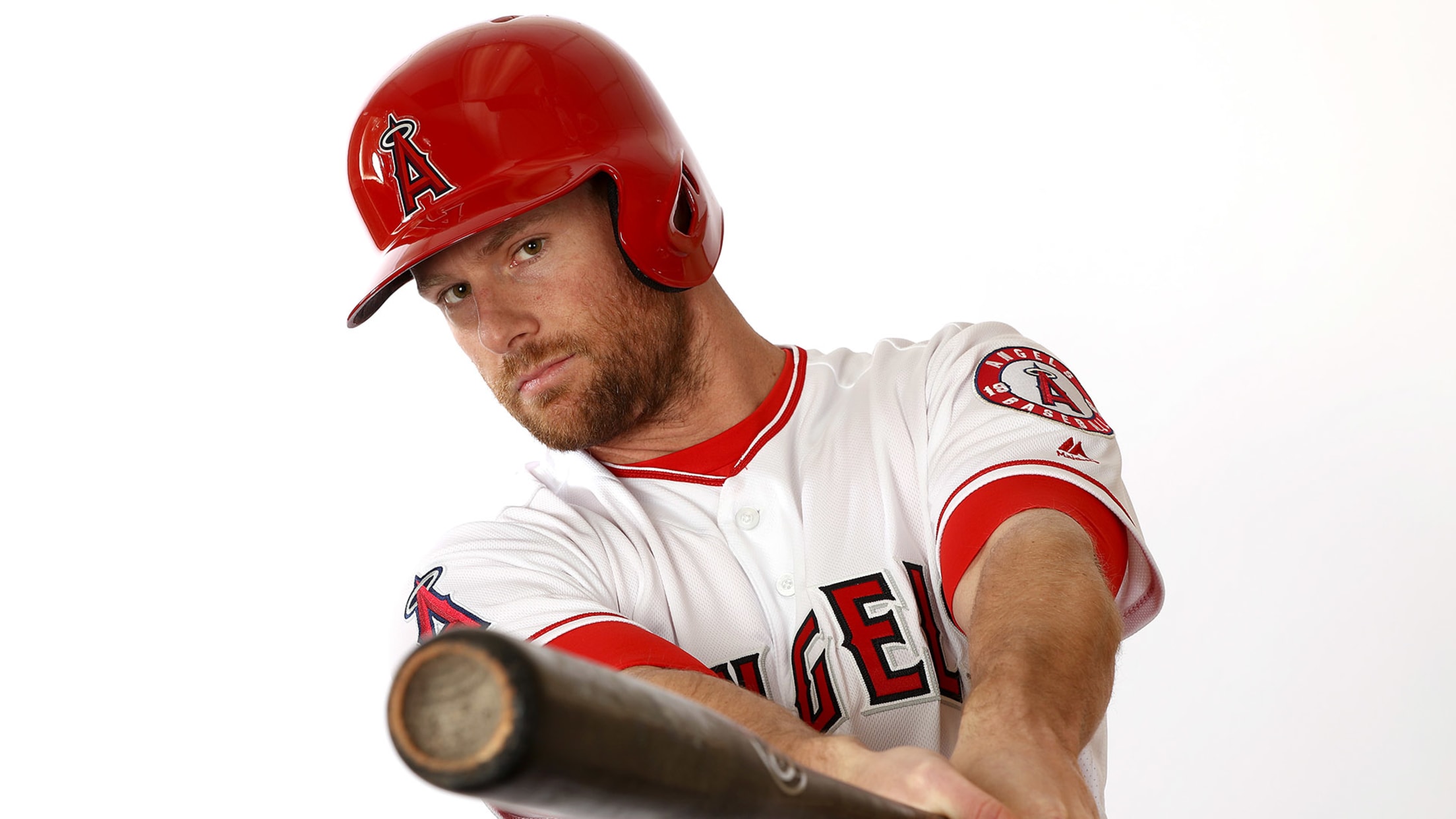 TEMPE, Ariz. -- One of the main position battles in Angels camp this spring involves two positions, as the organization is still not sure if Zack Cozart will open the season at second base or third base.
Harvey throws 1st bullpen since glute strain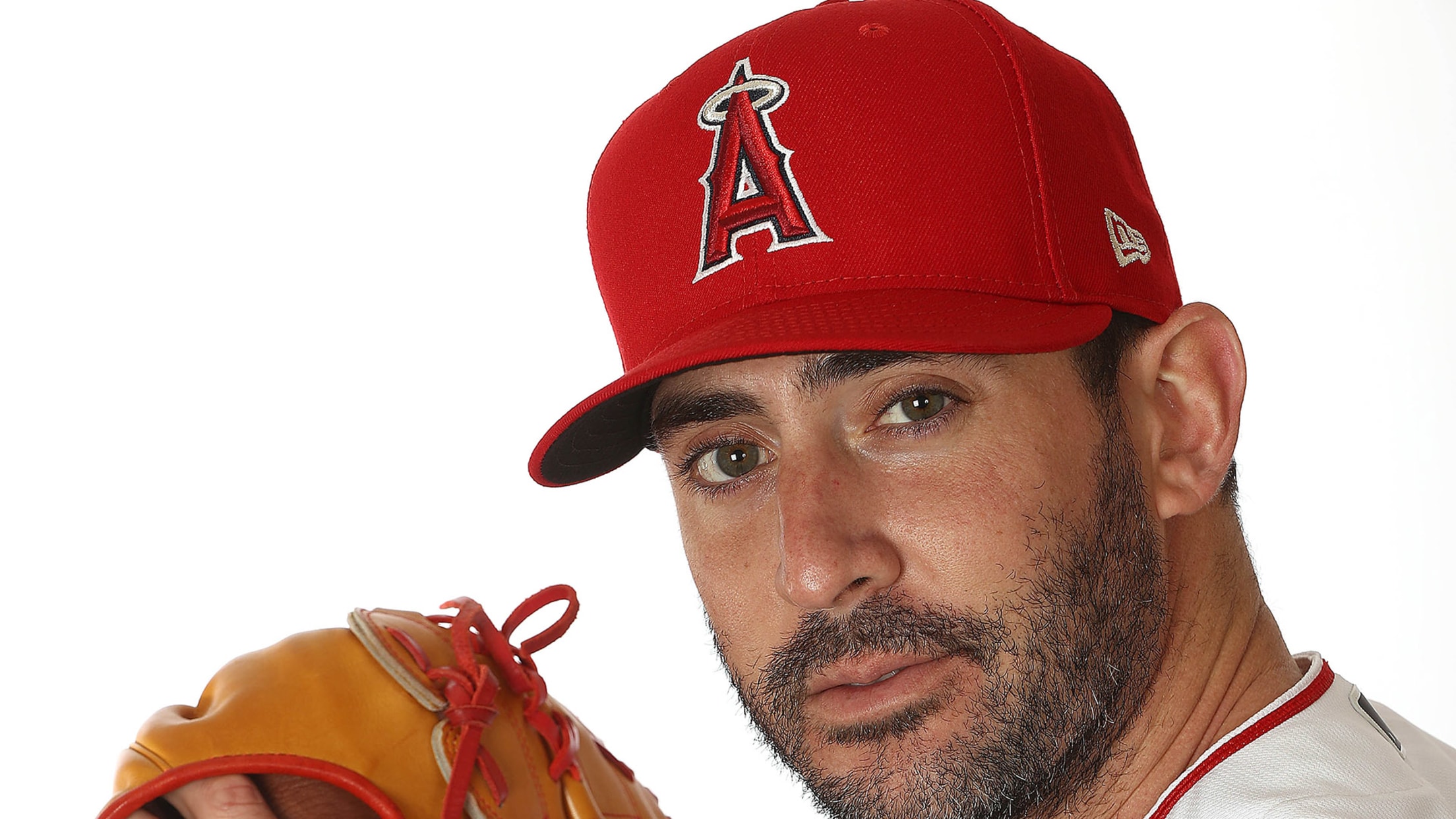 TEMPE, Ariz. -- Right-hander Matt Harvey threw a bullpen session on the main field at Tempe Diablo Stadium on Wednesday, marking the first time he threw off a mound since sustaining a glute strain a week ago.
The 13 most intriguing players in Spring Training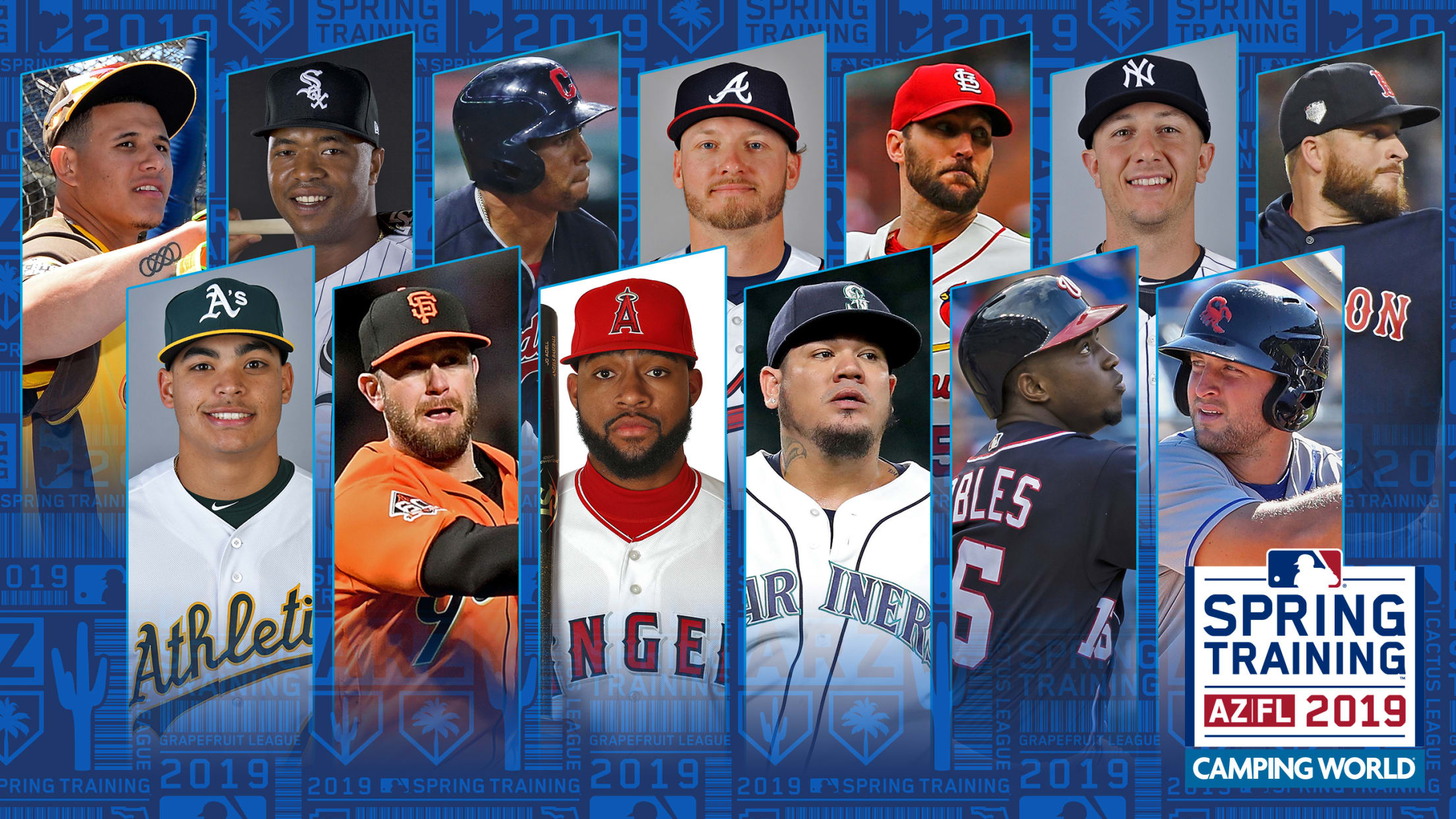 Sometimes they'll tell you Spring Training performances don't mean all that much. After all, as The Earl of Baltimore -- that would be Hall of Fame manager Earl Weaver -- once said, "Nothing that happens in Fort Myers in March has anything to do with what happens at Fenway Park
Angels, Lucroy ready to make adjustments
Club believes it can help catcher improve offensively, defensively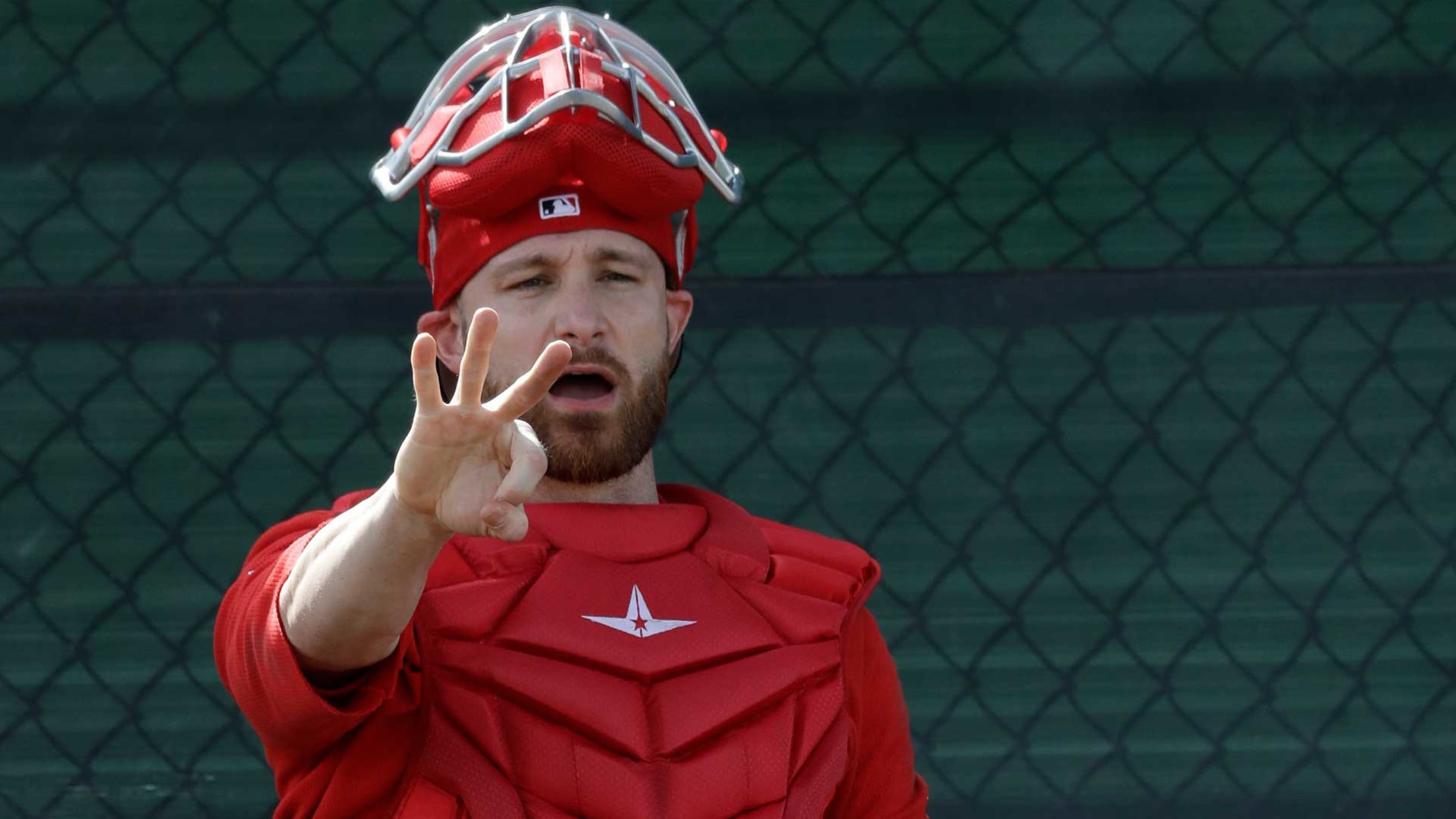 TEMPE, Ariz. -- At the Winter Meetings in December, manager Brad Ausmus expressed his desire for the Angels to add a veteran catcher who could handle a pitching staff.Ausmus, a former catcher in the Majors for 18 seasons, got his wish, as the Angels signed Jonathan Lucroy to a one-year,
Francona: Allen 'one of the best competitors'
Cleveland skipper managed Angels' new closer for six seasons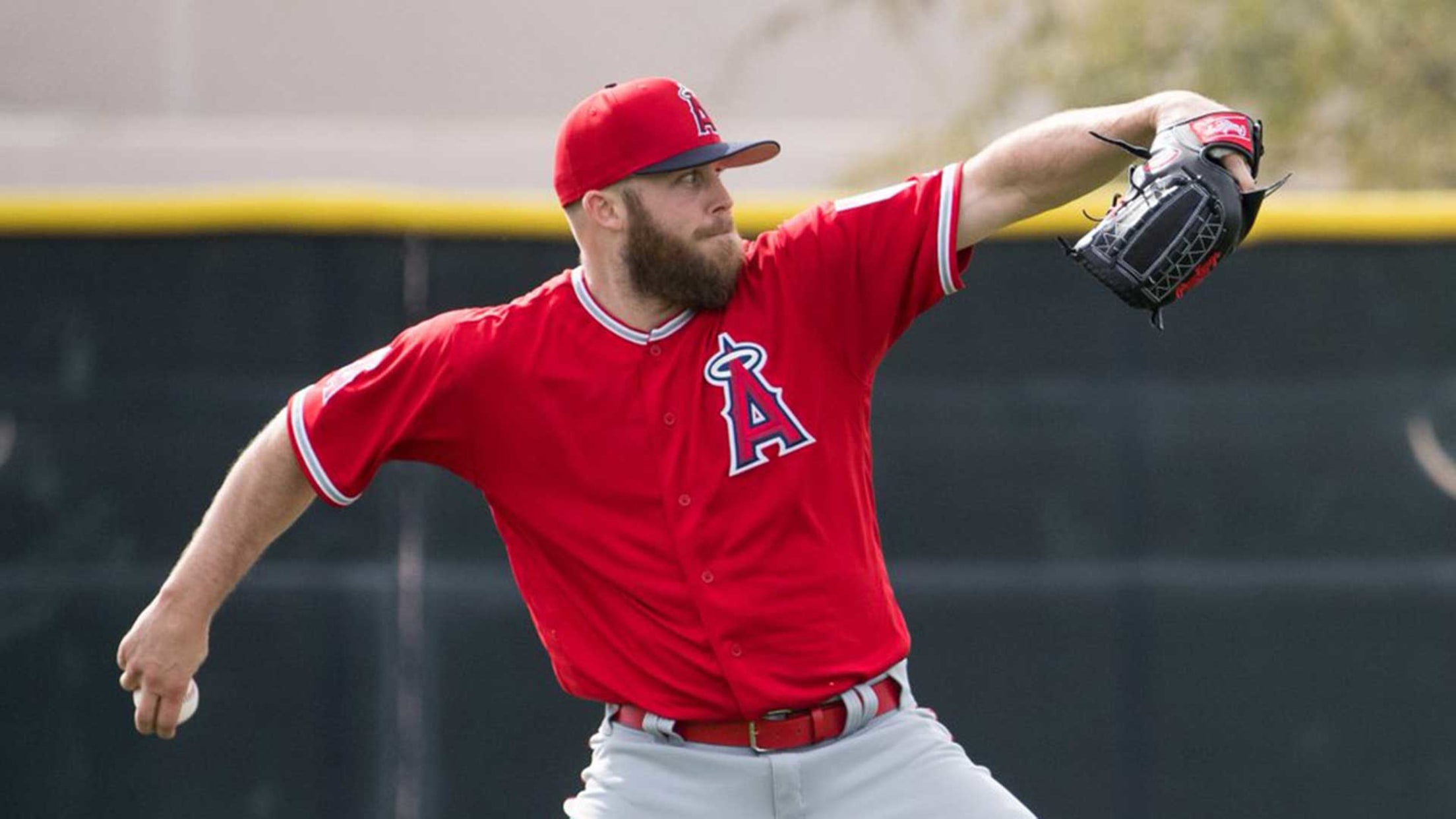 GLENDALE, Ariz. -- The Angels have a new closer in Cody Allen and there isn't any manager in baseball who knows him better than Indians skipper Terry Francona.Francona, speaking at the annual Cactus League Media Day at the Glendale Civic Center on Tuesday, had nothing but praise for Allen, who
Trout on contract talks: 'I don't want to comment'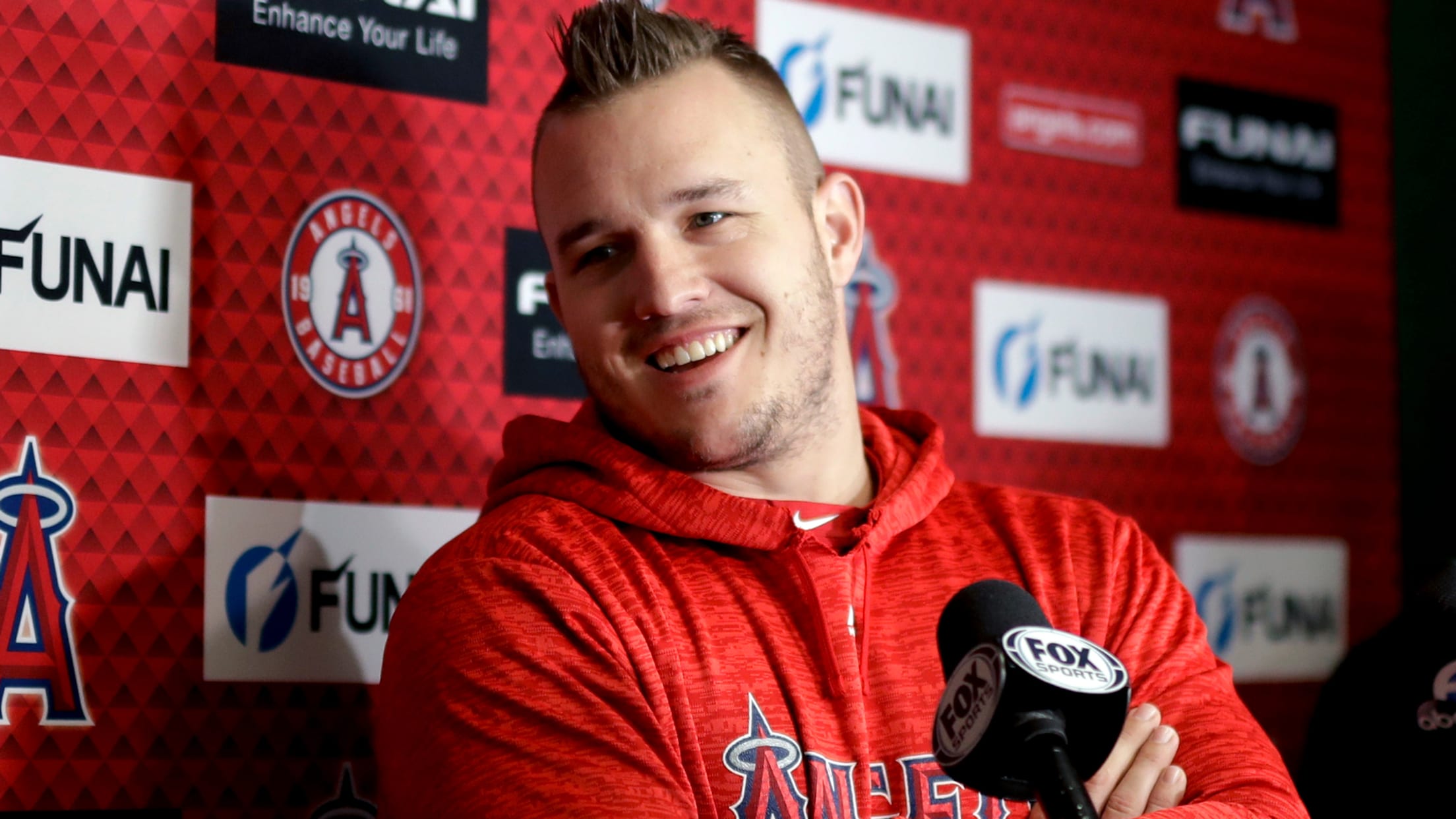 TEMPE, Ariz. -- Superstar center fielder Mike Trout has two years remaining on his six-year, $144.5 million contract extension signed in 2014, but the biggest question in Angels camp is whether he'd be willing to sign another extension to remain with the organization beyond 2020.Trout, a two-time American League MVP
Upton out with tendinitis; Harvey starts to throw
Halos owner pleased with GM Eppler; Ausmus not worried about pitch clock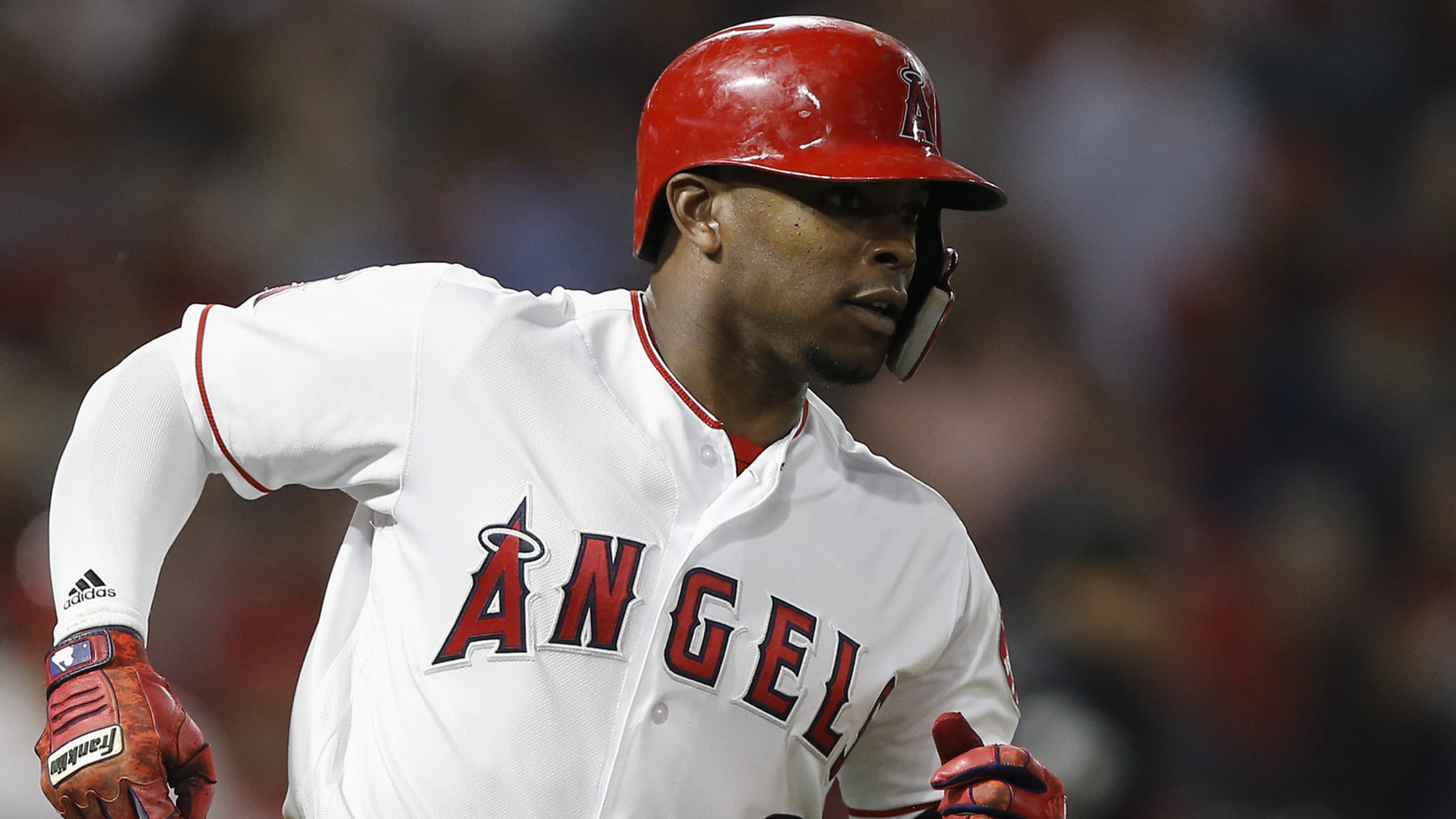 TEMPE, Ariz. -- The Angels will be without left fielder Justin Upton early in Spring Training, as he's dealing with right knee patellar tendinitis but is expected to be ready for Opening Day, manager Brad Ausmus said on Monday.The Angels will be cautious with Upton, who will be behind the
30 intriguing position battles -- 1 for each team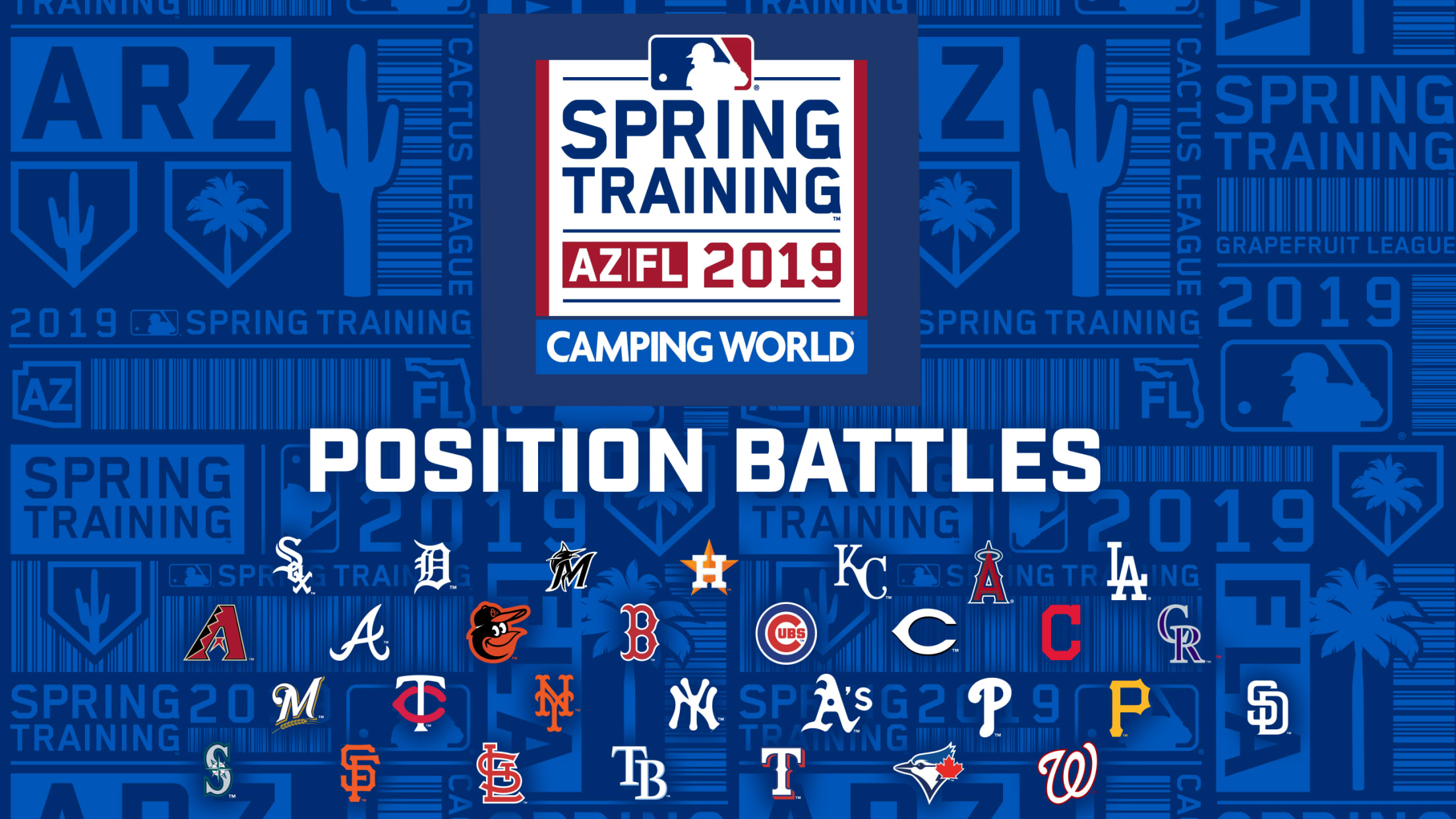 Stars might put fans in the seats, but baseball is a sport that rewards the most complete clubs. That's what makes Spring Training more than a series of exhibitions; big league jobs are on the line, and they could end up having a major impact on the season-end standings. The next
Pujols healthy, aims to be ready Opening Day
Veteran slugger won't rush process toward Spring Training action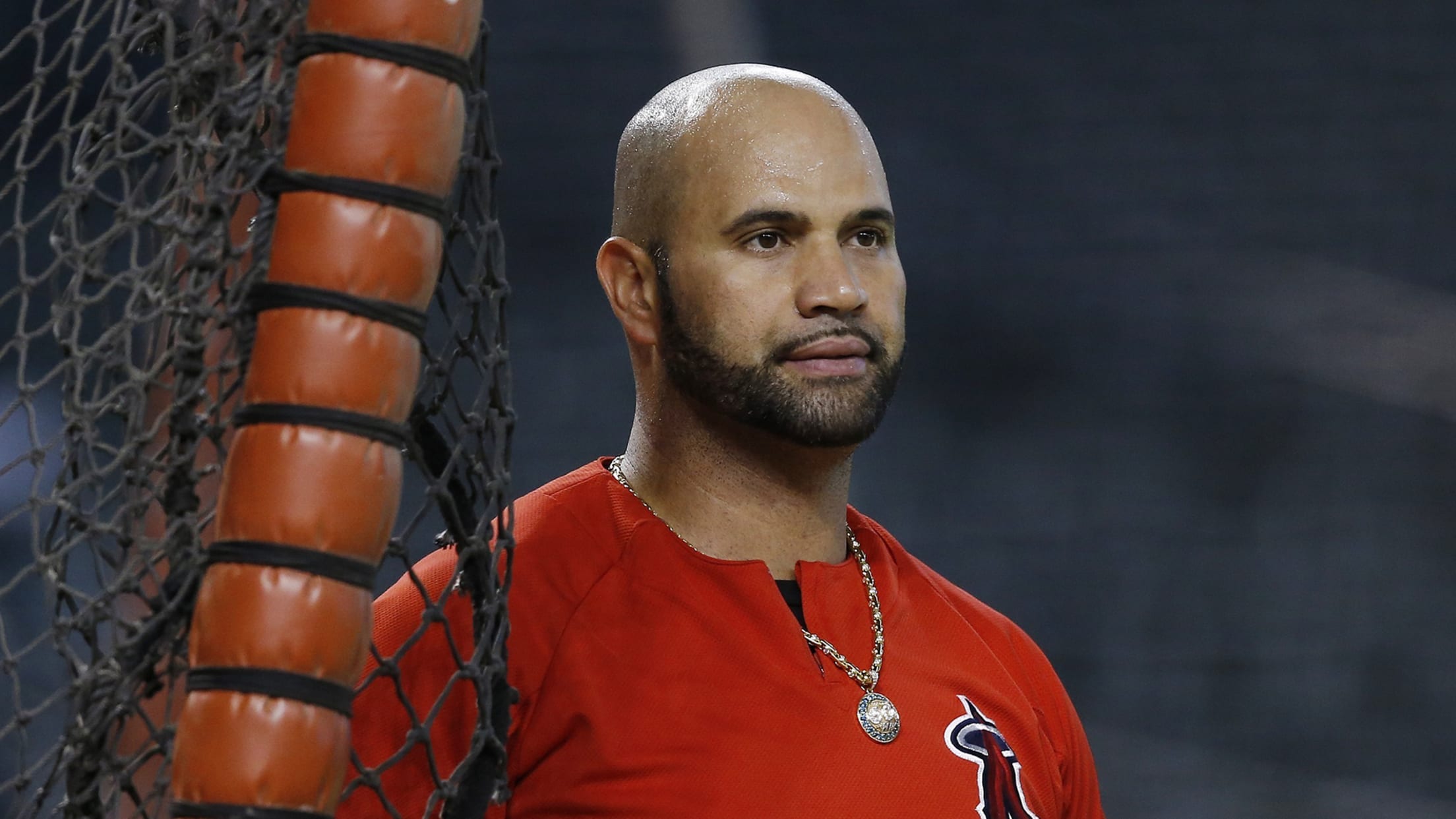 TEMPE, Ariz. -- Angels first baseman Albert Pujols met with the media for the first time this spring on Sunday and said he's fully healthy after undergoing arthroscopic surgery on his left knee in late August.Pujols was cleared to start swinging a bat in December, and he said he hasn't
Ohtani focused on next step of hitting off tee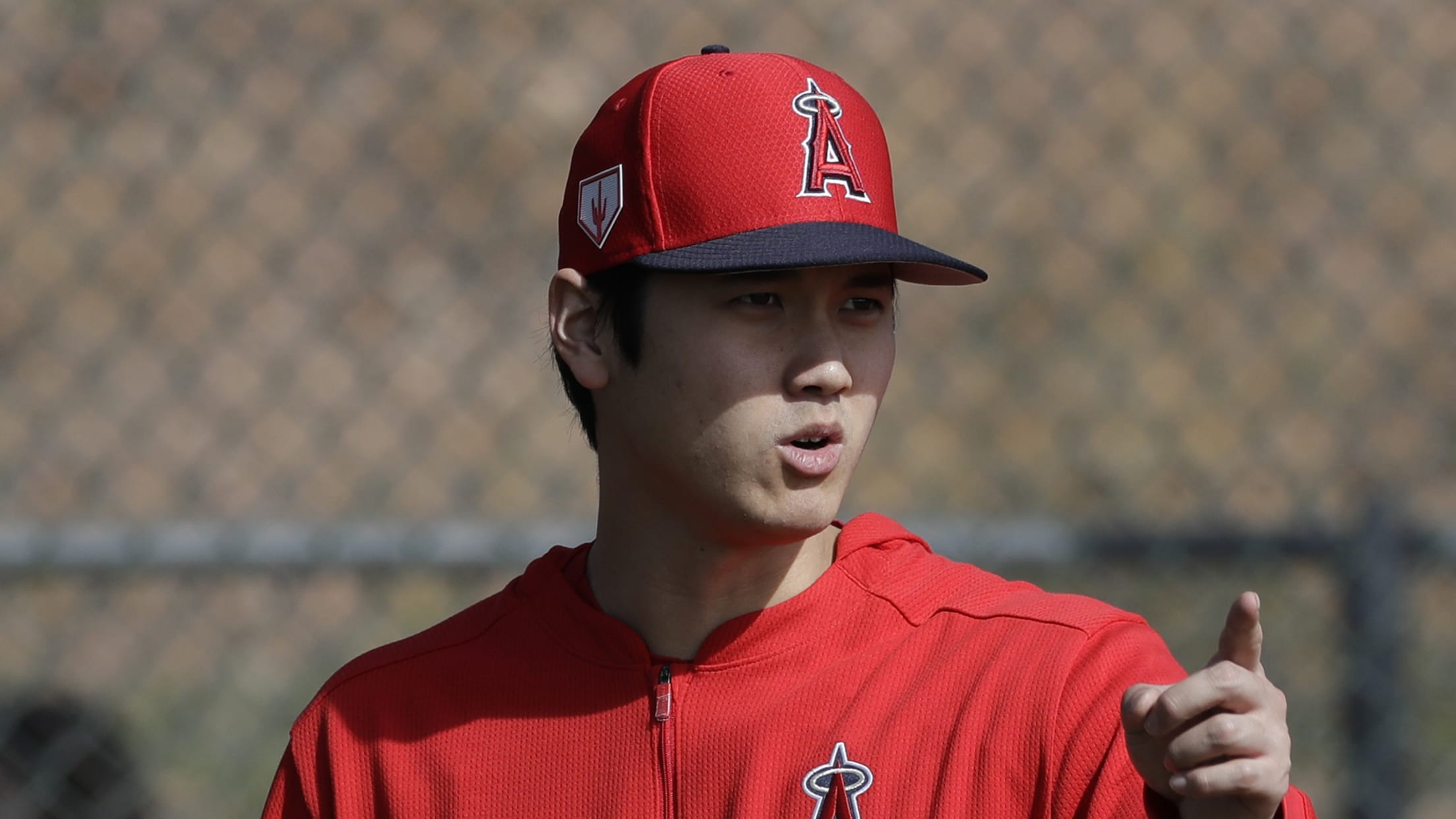 TEMPE, Ariz. -- Shohei Ohtani is continuing to make progress in his rehab from Tommy John surgery. On Sunday, he said he is hopeful he'll be able to start hitting off a tee in the next week.Ohtani, who has been limited to dry swings since undergoing the procedure on Oct.
Reasons for optimism for each MLB club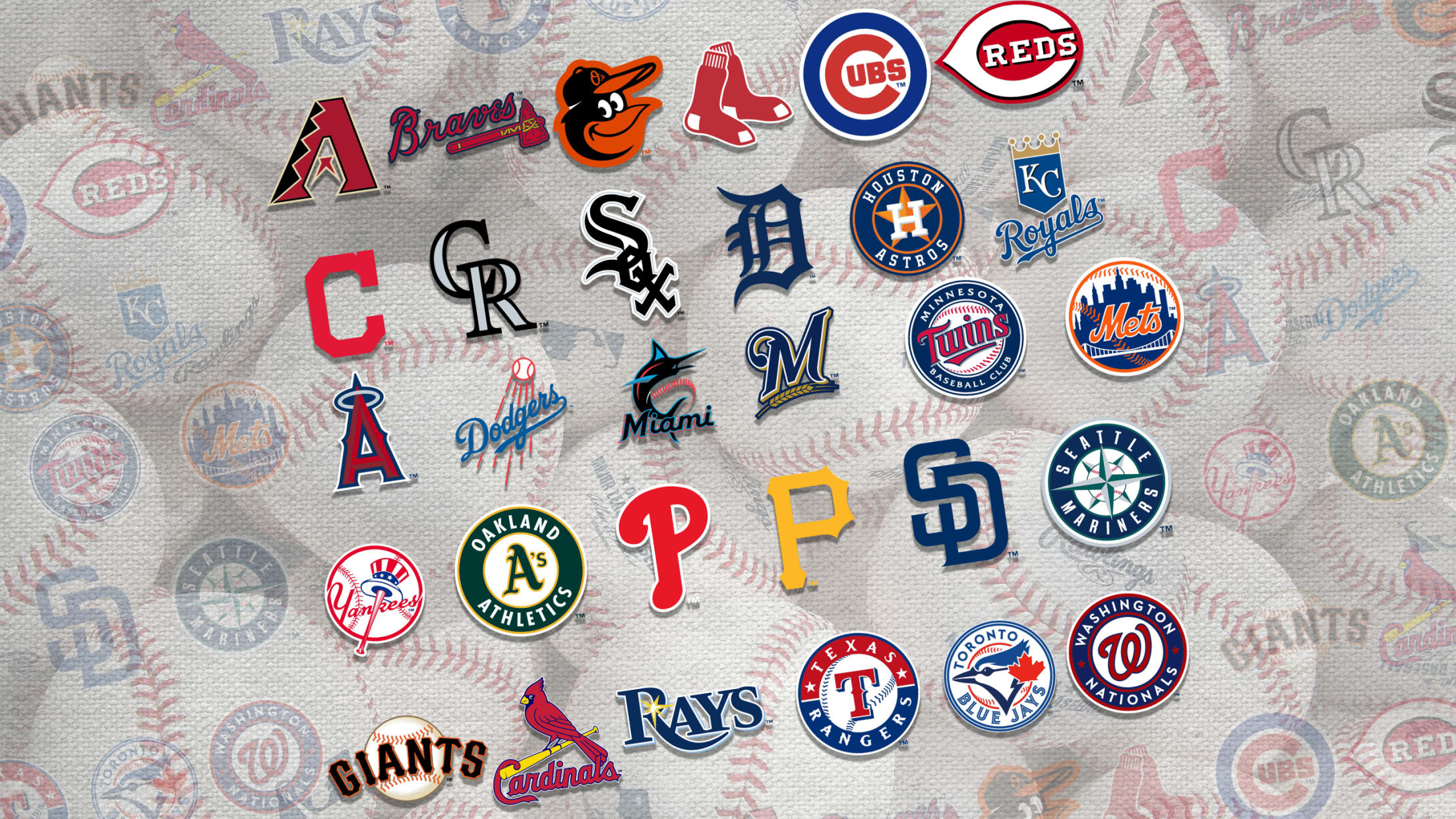 On this opening week of Spring Training, all 30 Major League teams have one thing in common: optimism. You've read a lot about teams being all-in for 2019 and also about some teams rebuilding. Here's what's also true: When players and coaches get to work in Florida and Arizona, optimism
Angels ink veteran Jennings to Minors deal
Lefty reliever coming off a solid campaign with Brewers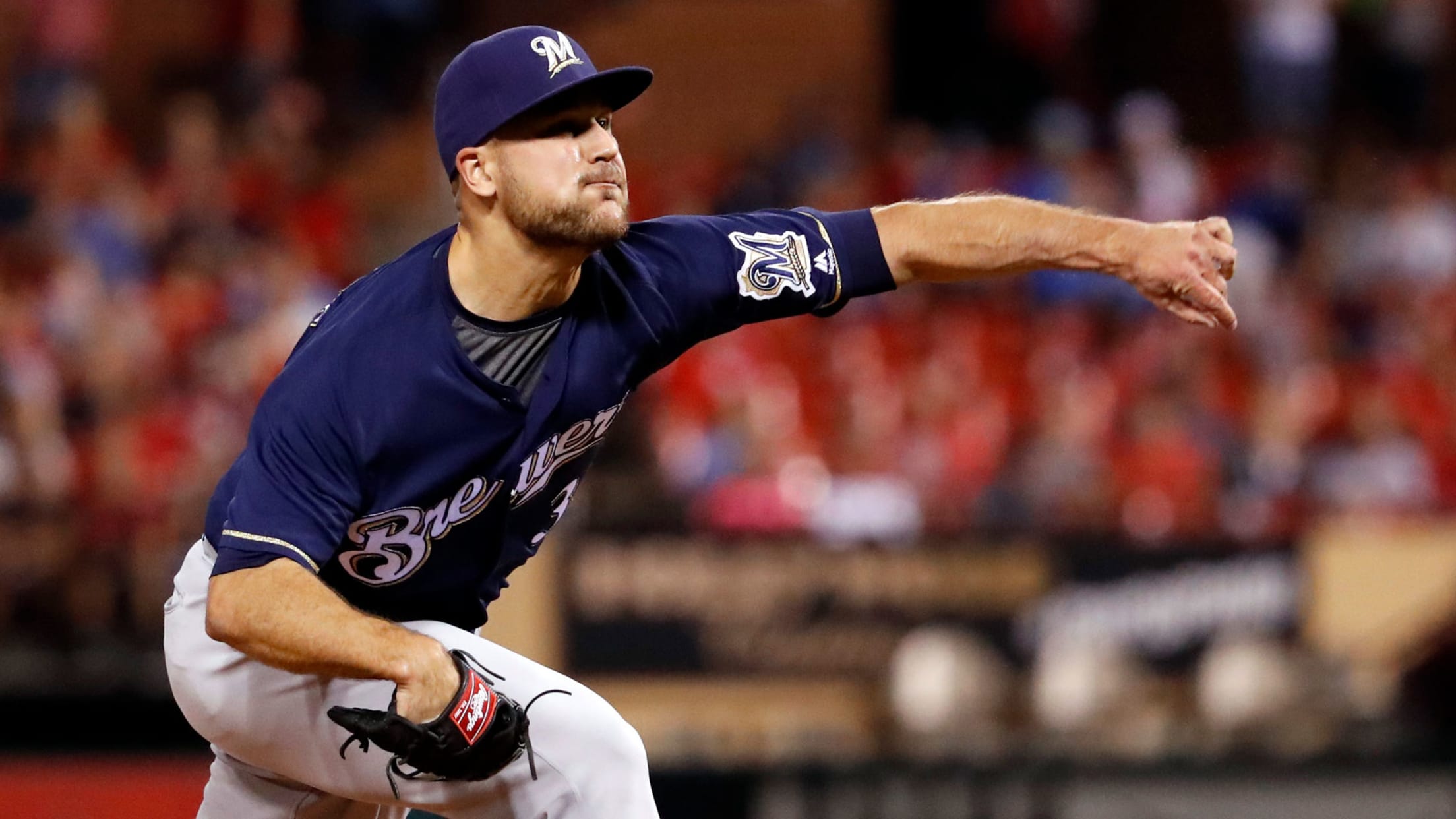 TEMPE, Ariz. -- The Angels added a veteran lefty reliever, as Dan Jennings officially signed a Minor League deal on Saturday and joined the club for workouts at the club's Spring Training complex. Jennings will earn $1 million, plus incentives, if he makes the club.:: Spring Training coverage presented by
Halos announce Minor League coaching staffs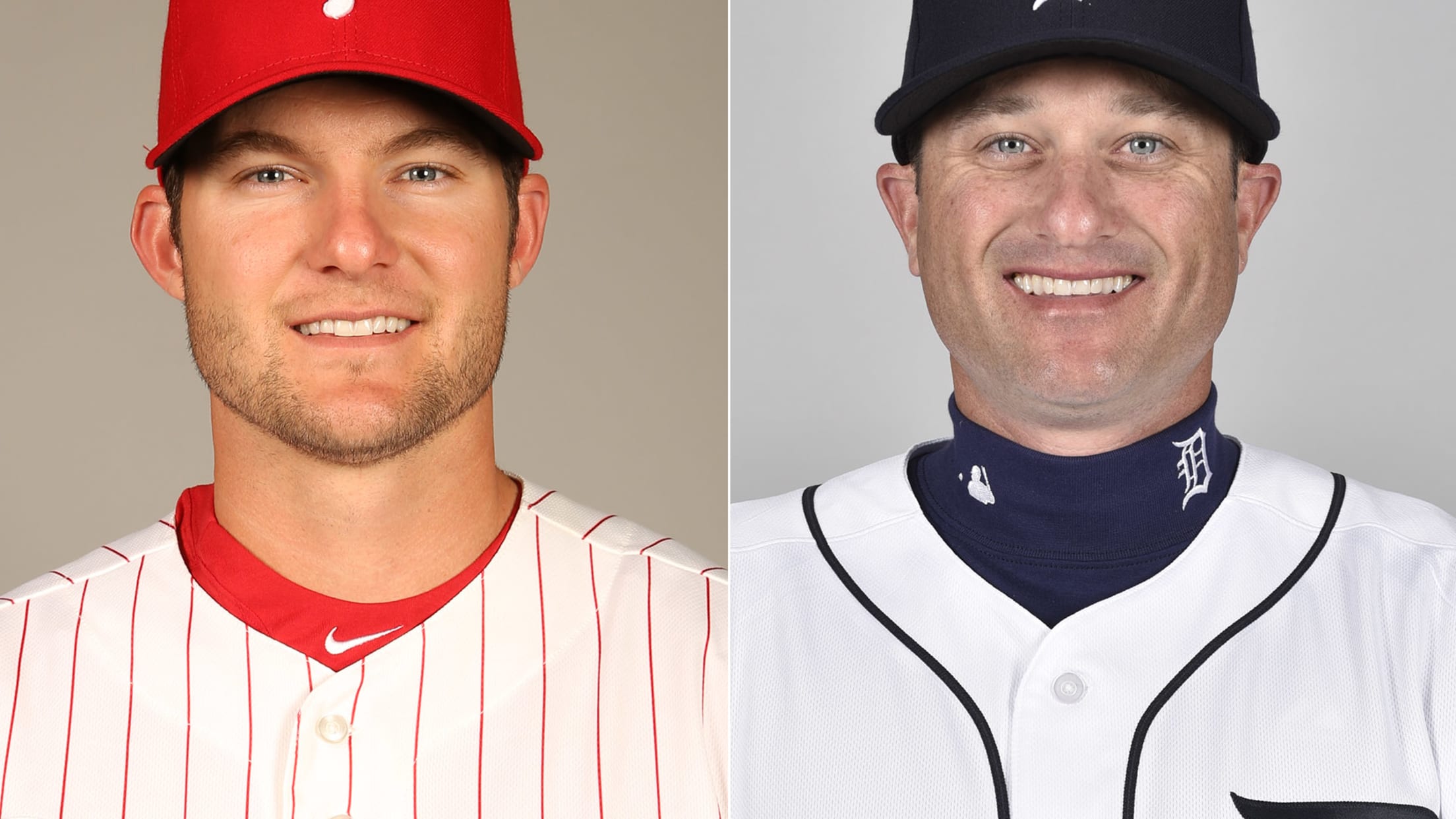 TEMPE, Ariz. -- The Angels announced their Minor League coaching staffs on Saturday, including former Major League catcher Lou Marson being named the new manager of Triple-A Salt Lake and former big leaguer David Newhan as the new skipper at Double-A Birmingham.:: Spring Training coverage presented by Camping World ::Marson,
Healthy Cozart eyes bounce-back season
Fully recovered from last season's shoulder surgery, infield won't have any restrictions in camp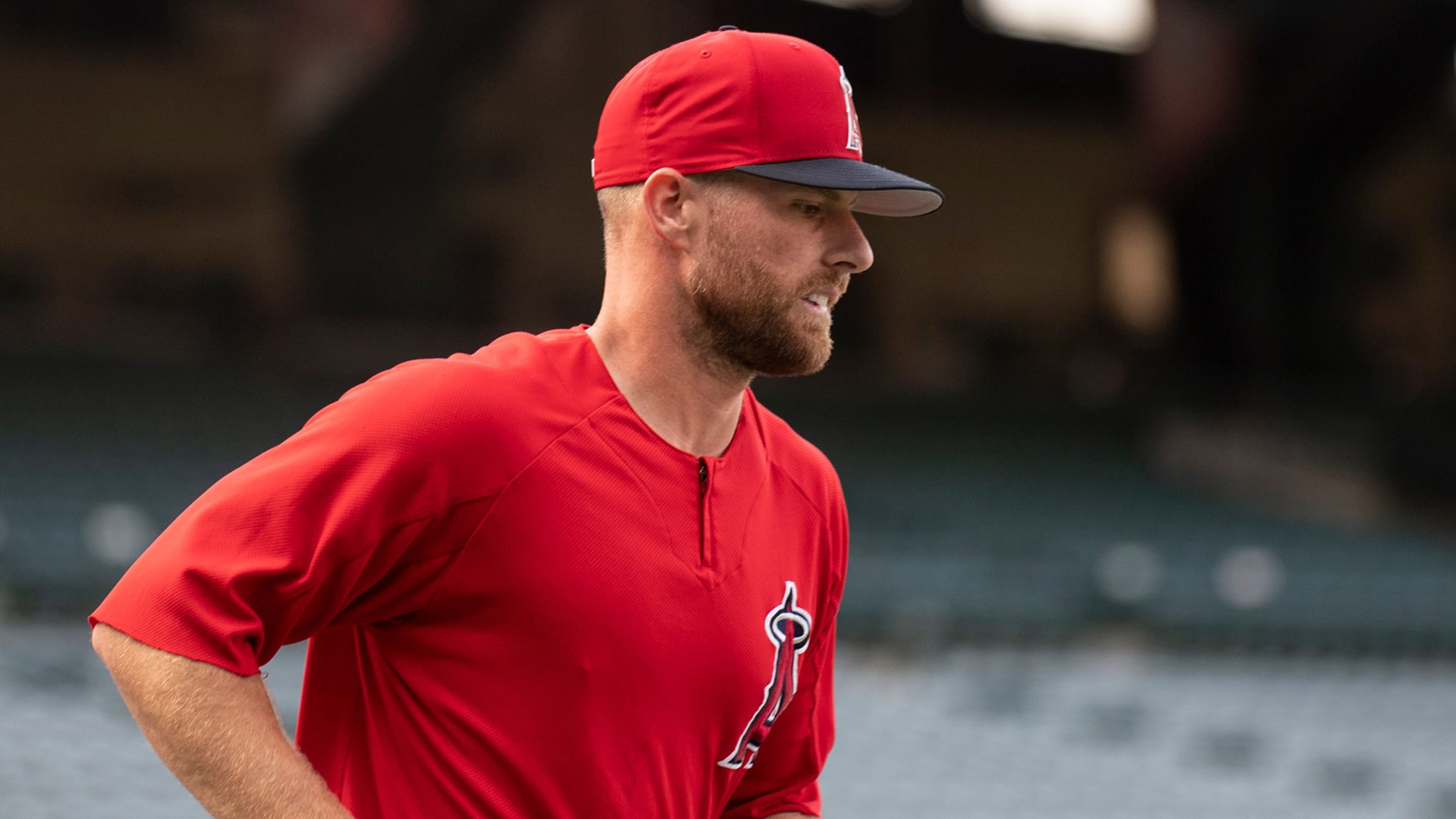 TEMPE, Ariz. -- After undergoing surgery in late June to repair a torn left labrum in his left shoulder that required nine anchors to be inserted to keep everything in place, Zack Cozart is healthy and looking for a bounce-back season with the Angels.Cozart said he initially suffered the injury
The next Ohtani? Walsh to get two-way shot
'Why not give it a try?' Minor Leaguer to hit, pitch out of relief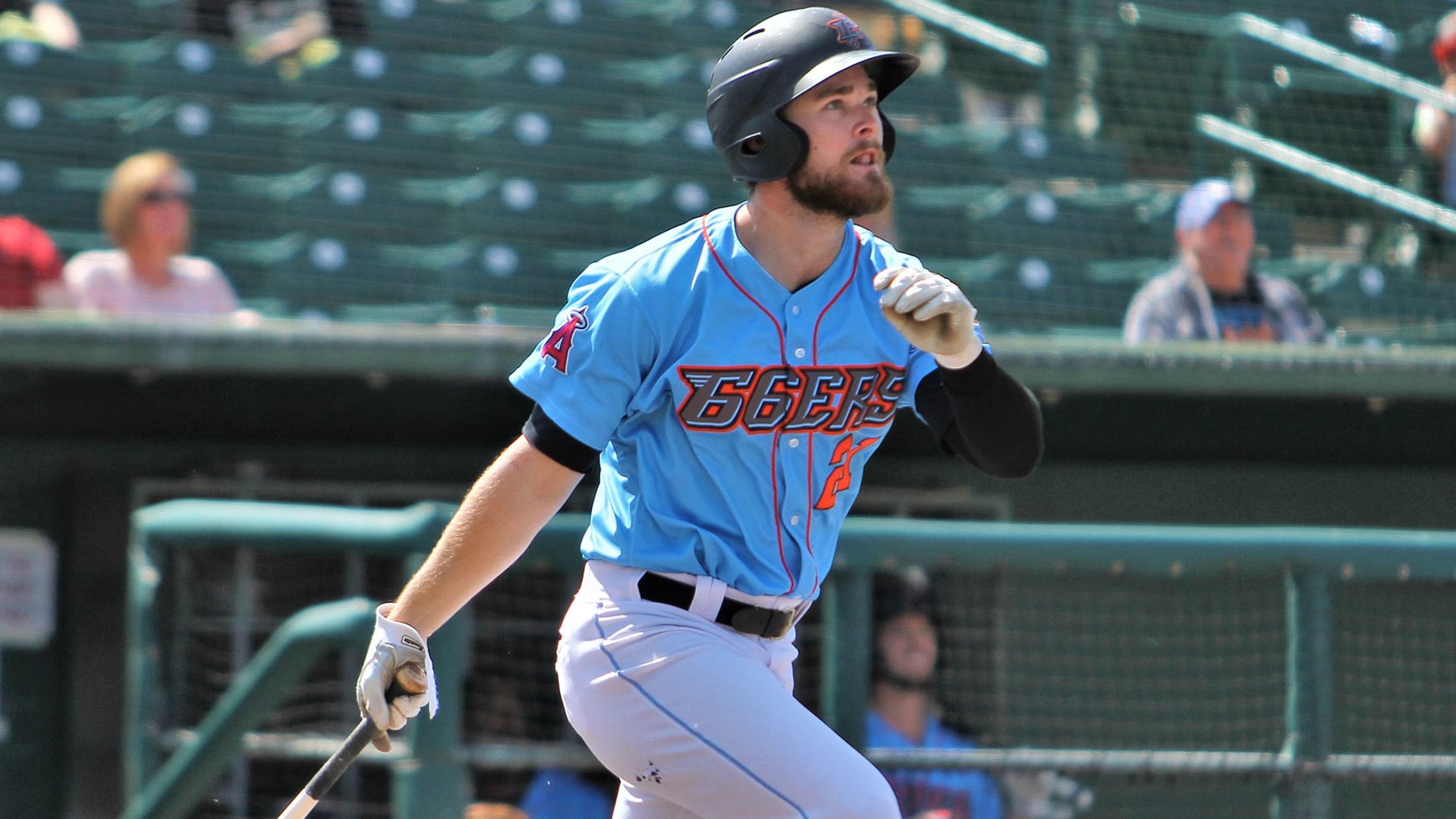 ANAHEIM -- On the Angels' Spring Training roster sheet listing positions, there's a special section for two-way players, and it features not just Shohei Ohtani but also non-roster invitee Jared Walsh.After Ohtani's nearly unprecedented two-way success during his American League Rookie of the Year campaign last year, more clubs are
Harvey strains glute, out for a week and a half
Injury not considered serious as right-hander remains confident for '19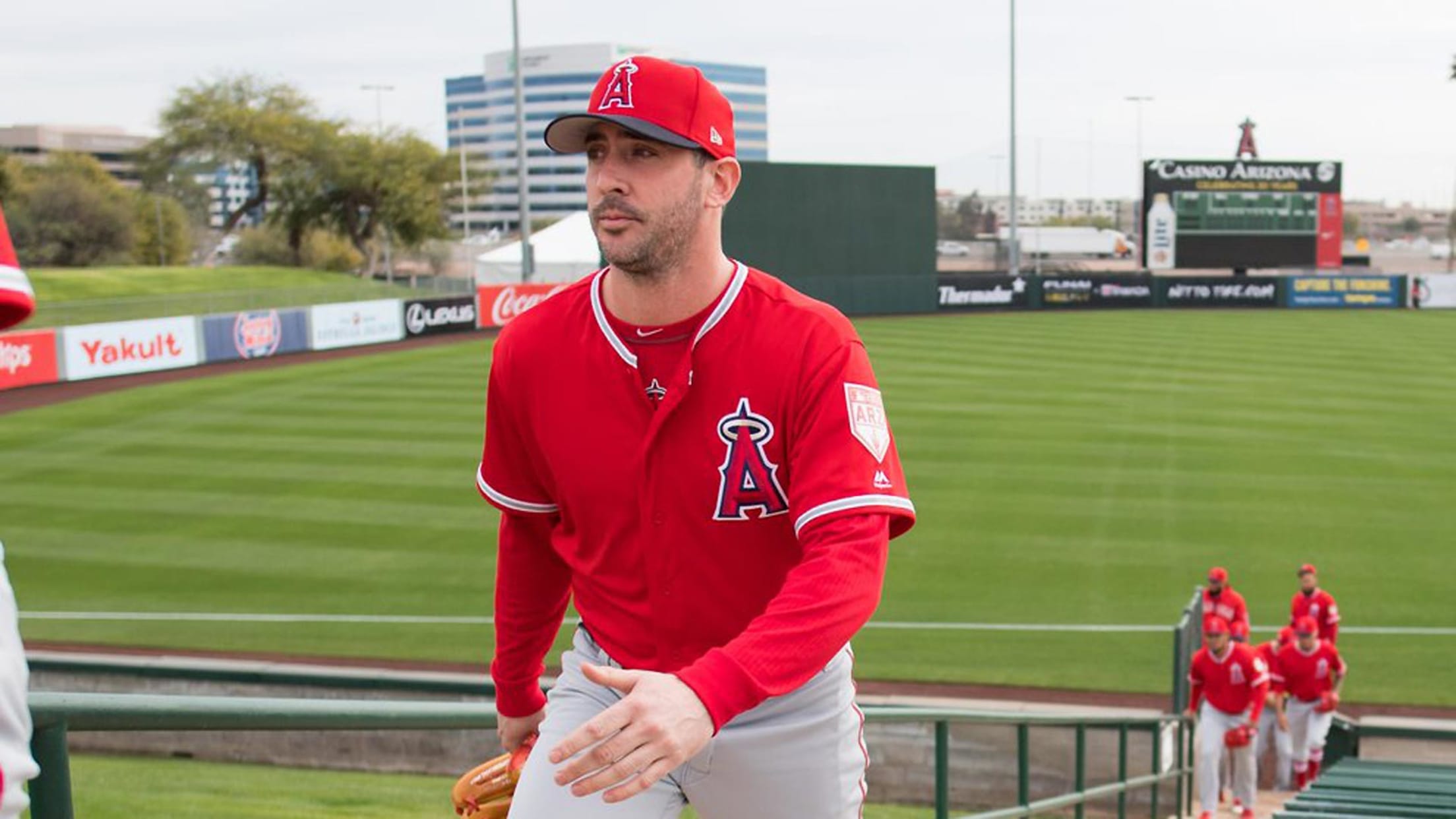 TEMPE, Ariz. -- Right-hander Matt Harvey sustained a glute strain while participating in agility drills on Wednesday and will be out for roughly a week and a half, Angels manager Brad Ausmus said Thursday.Harvey, who signed a one-year deal worth $11 million this past offseason, should have enough time to
This superstar tops MLB's Top 100 Right Now
Annual MLB Network player ranking countdown concluded Thursday with unveiling of Nos. 1-20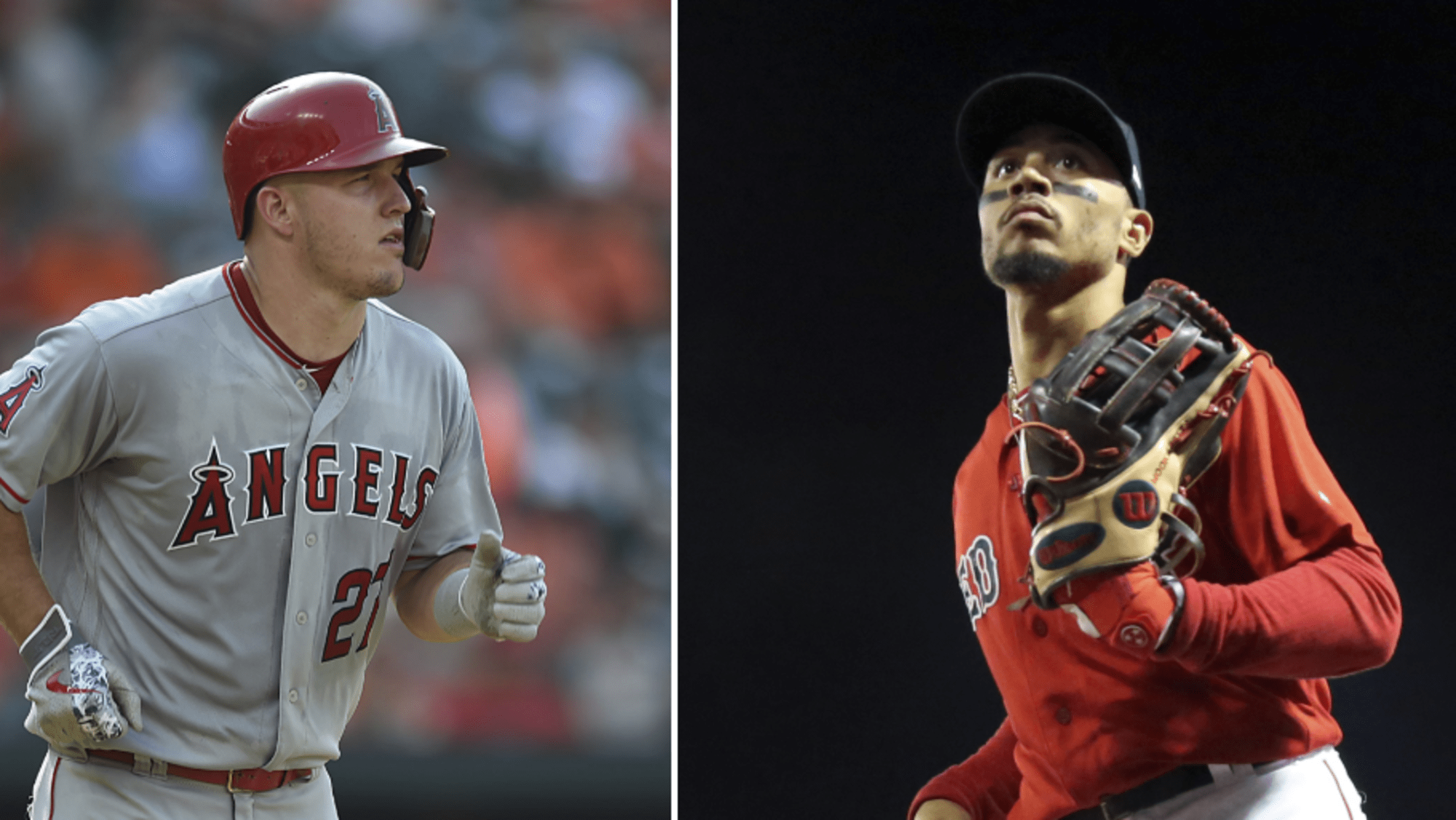 The 2019 MLB season feels so close now. Spring Training has begun. Players are taking the field. So it's time to rank the best of the best.MLB Network's annual countdown of the Top 100 players in MLB concluded Thursday night. The final 20 players were unveiled at 9 p.m. ET
Ohtani upbeat about Tommy John rehab
Reigning AL Rookie of the Year aiming for May return as hitter, won't pitch in 2019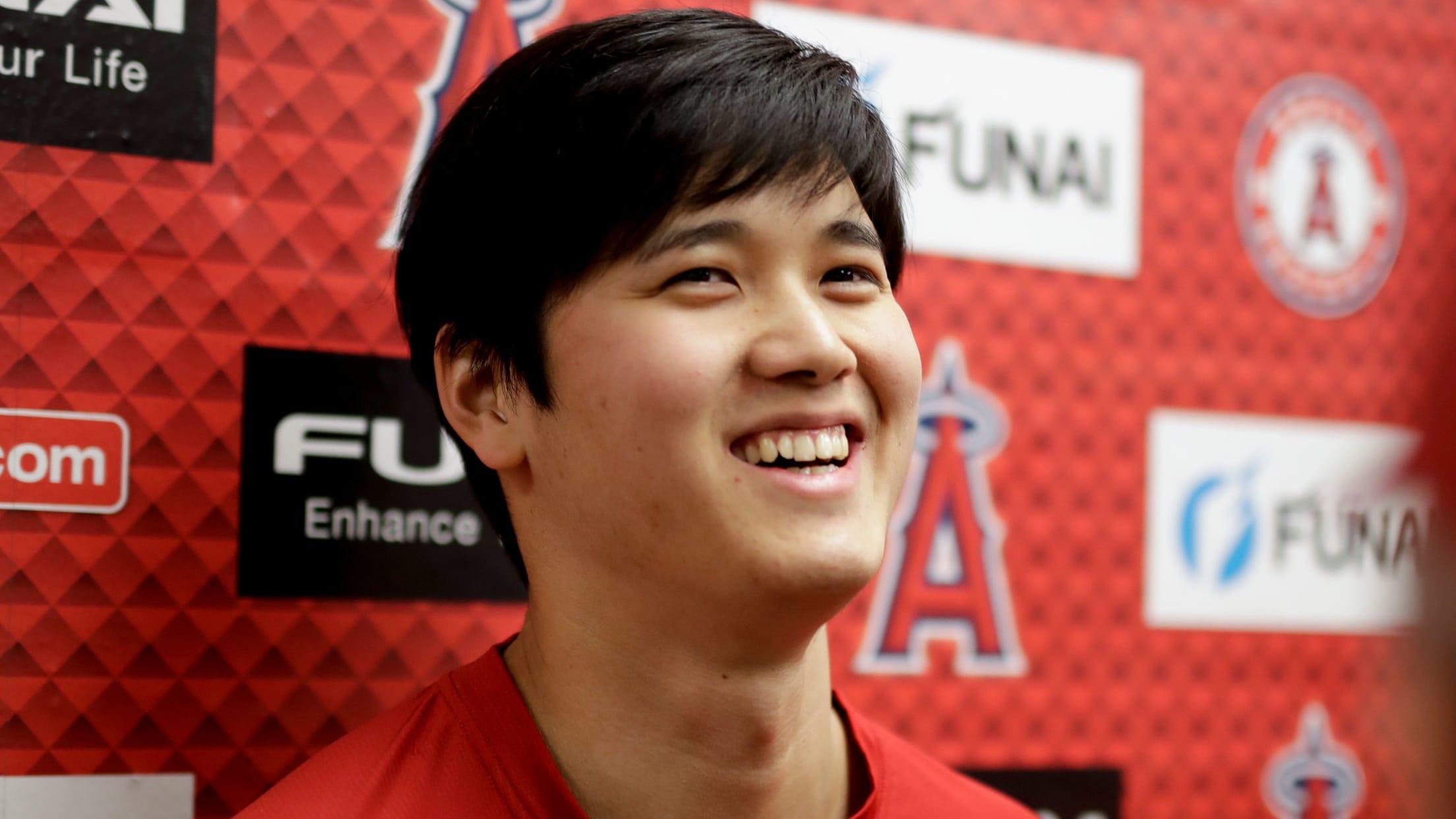 TEMPE, Ariz. -- Despite knowing he won't be ready for Opening Day after undergoing Tommy John surgery on May 1, Shohei Ohtani was upbeat and optimistic while talking to a large group of reporters after the first day of official workouts for Angels pitchers and catchers on Wednesday.Ohtani, who is
Prospects who should vie for a roster spot in camp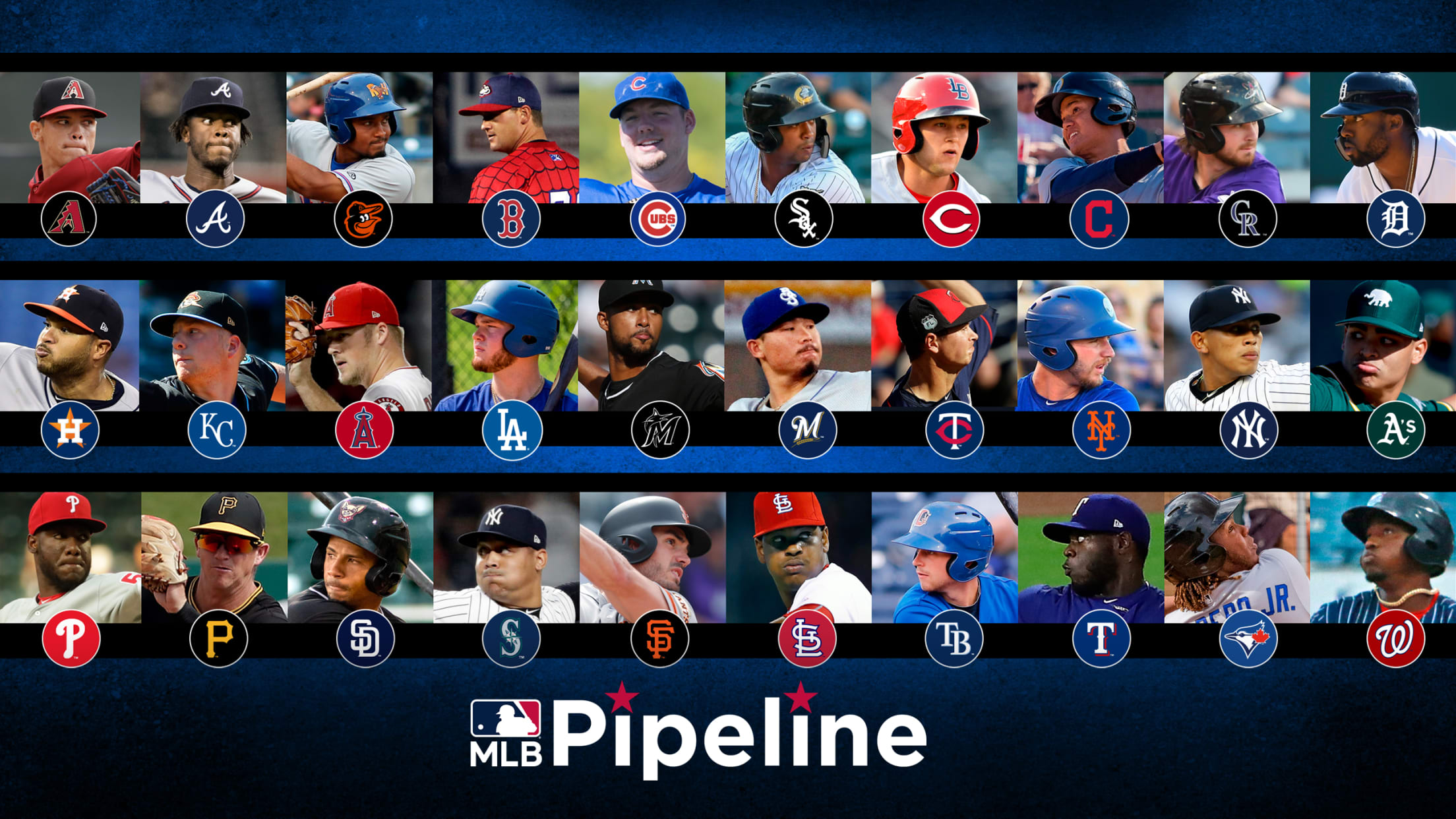 As Spring Training gets underway, MLB.com has taken a closer look at prospects getting the chance to show what they can do in the Grapefruit and Cactus Leagues. For example, there's been a story on 20 prospects likely to be impact rookies during the 2019 season.Our beat writers also singled
Ausmus eager to guide Halos as camp opens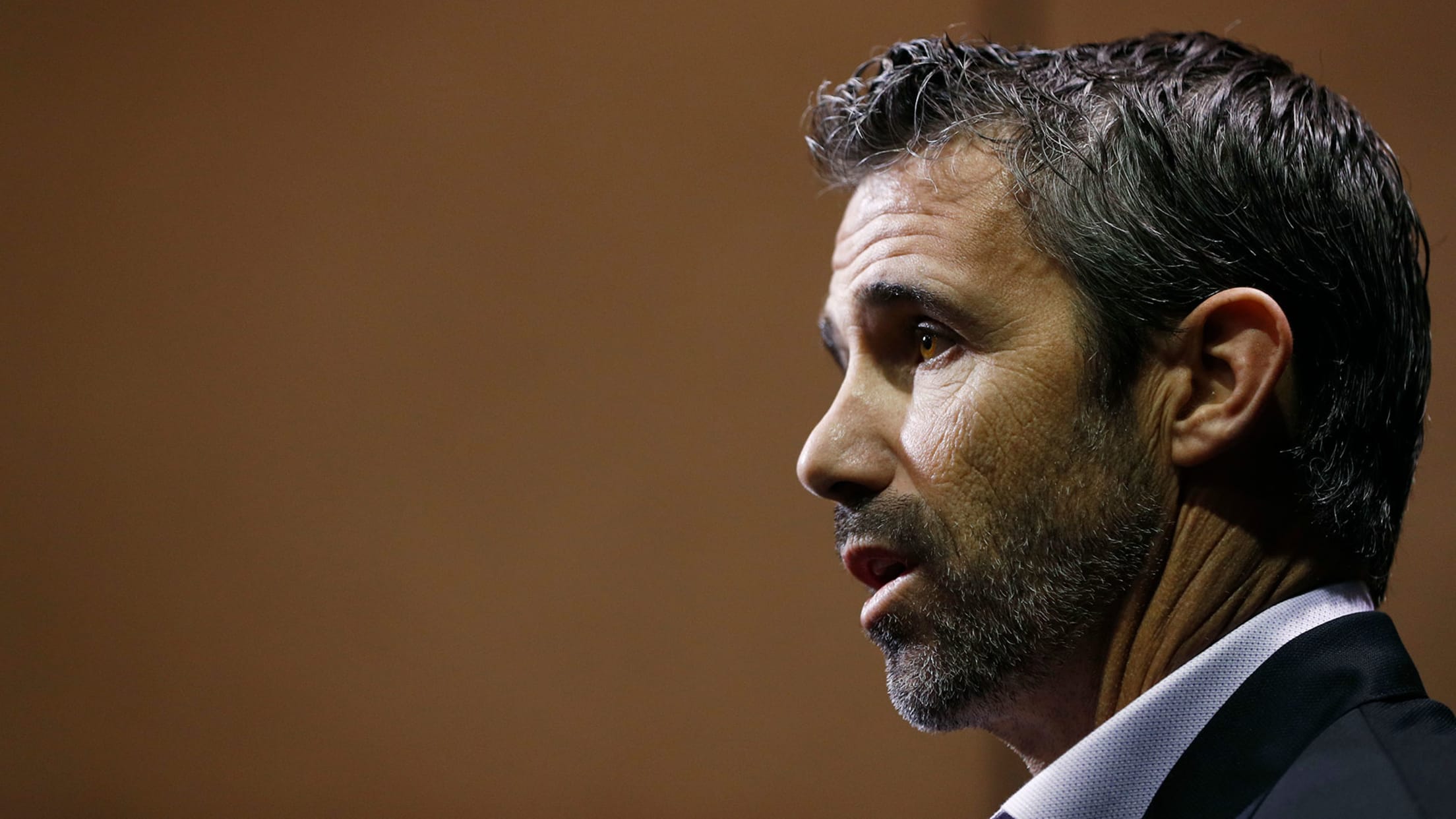 TEMPE, Ariz. -- Spring Training is officially here for the Angels, with pitchers and catchers reporting to Tempe Diablo Stadium on Tuesday. And there's a new face at manager, with Brad Ausmus replacing longtime skipper Mike Scioscia this offseason.It's the first time the Angels have headed into Spring Training without
Predicting the Angels' Opening Day roster
Club heads into Spring Training with only a few spots up for grabs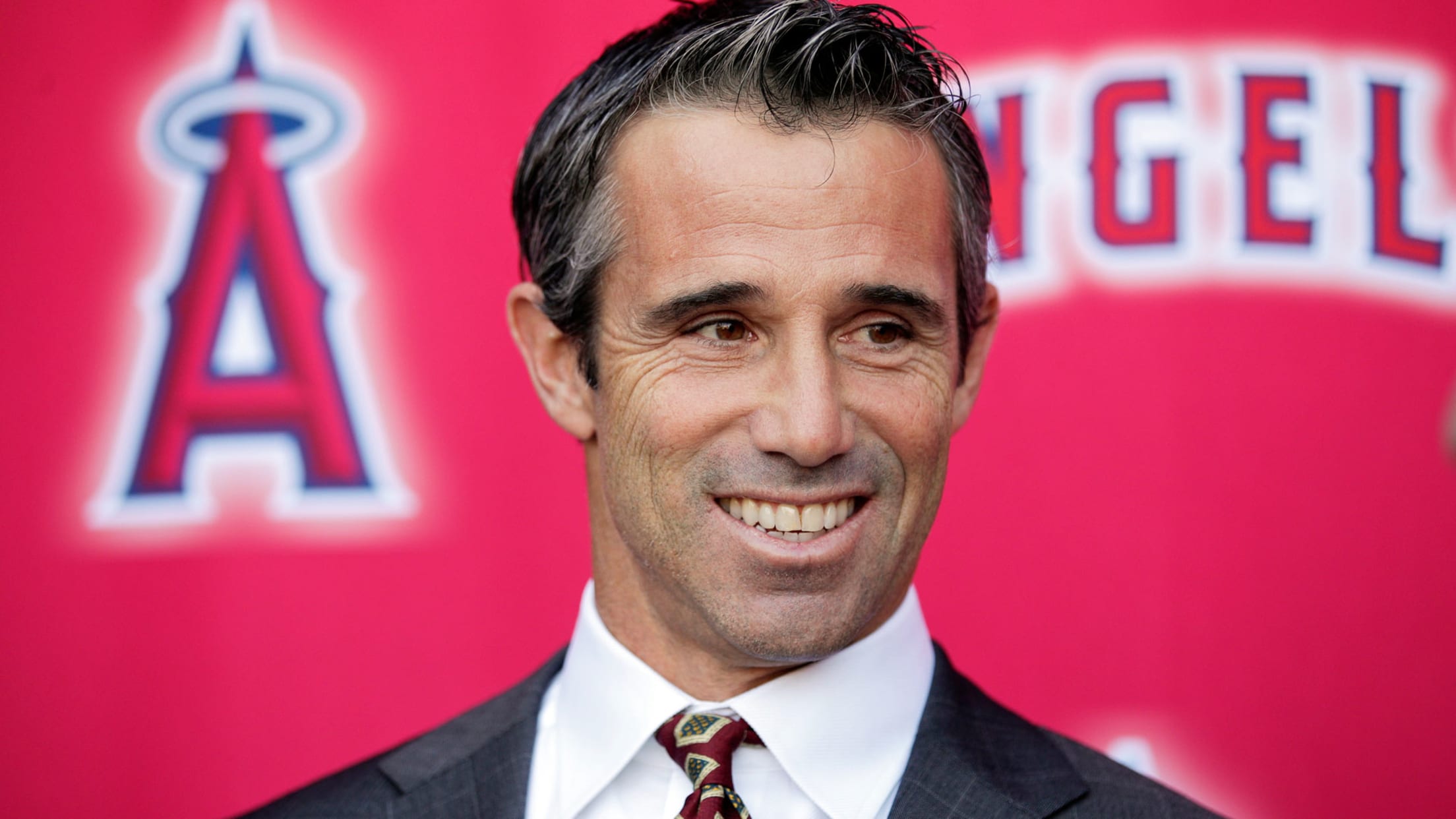 ANAHEIM -- The Angels head to Spring Training with most of their roster set, but there will be competition for a few spots. Here's a look at the projected roster for the Angels, as they begin their first campaign under manager Brad Ausmus:Catcher (2):Jonathan Lucroy, Kevan Smith Smith will compete