Cozart 'a little stiff' but avoids IL after collision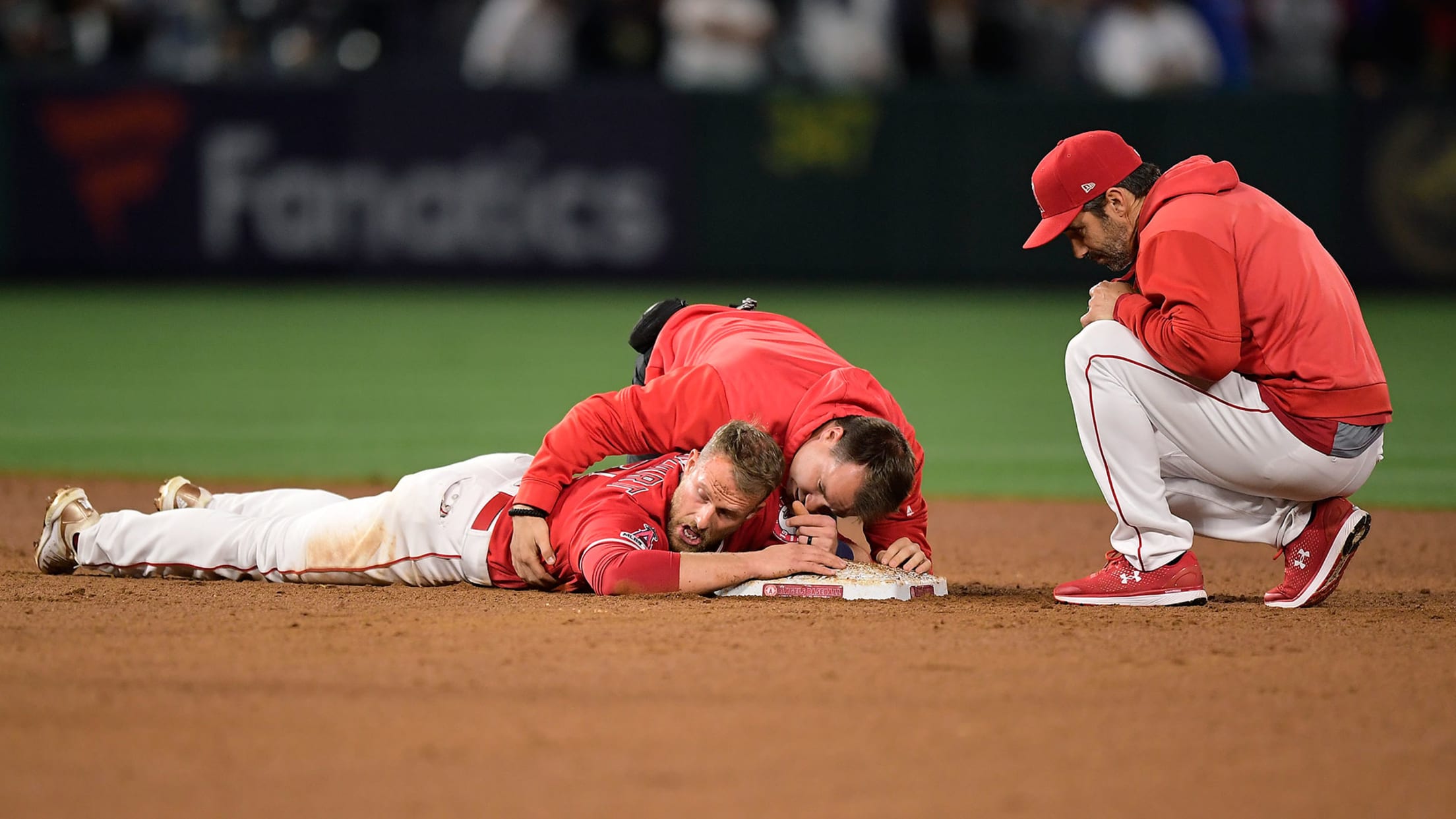 ANAHEIM -- Third baseman Zack Cozart avoided being placed on injured list on Tuesday after sustaining injuries to his head and neck when he collided with Yankees second baseman DJ LeMahieu while diving back into second base in the 12th inning of Monday's 3-2 loss in 14 innings. Cozart was
Braves great Murphy: Trout 'ahead of everybody'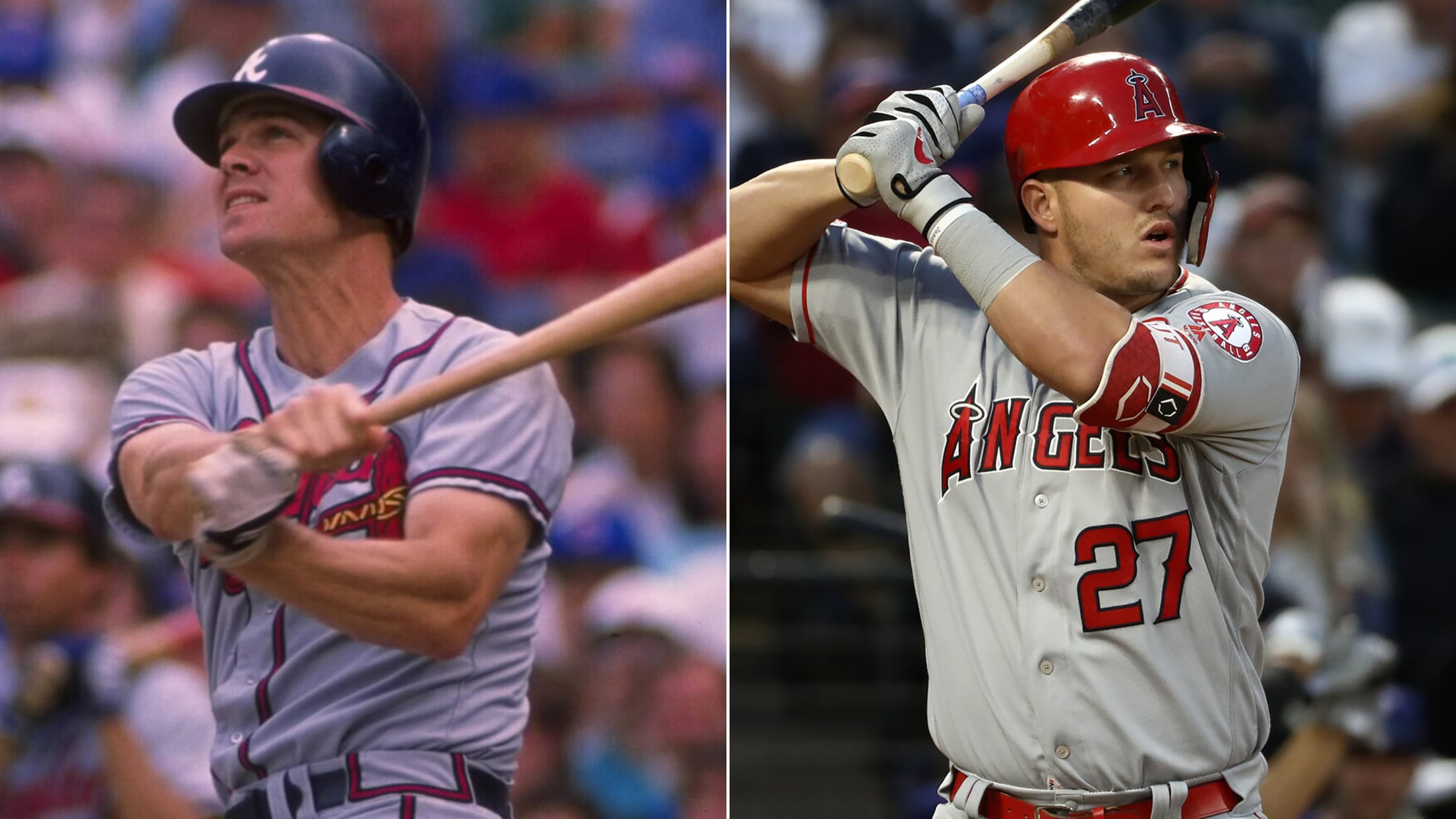 In an article on The Athletic, two-time National League MVP Award winner Dale Murphy says that Mike Trout is the best player he's seen. "Mike Schmidt was among the best players of my era. So was Pete Rose (the all-time hits leader deserves a tip of the cap). So was
After 1,347 games, Bourjos at 2B -- and shines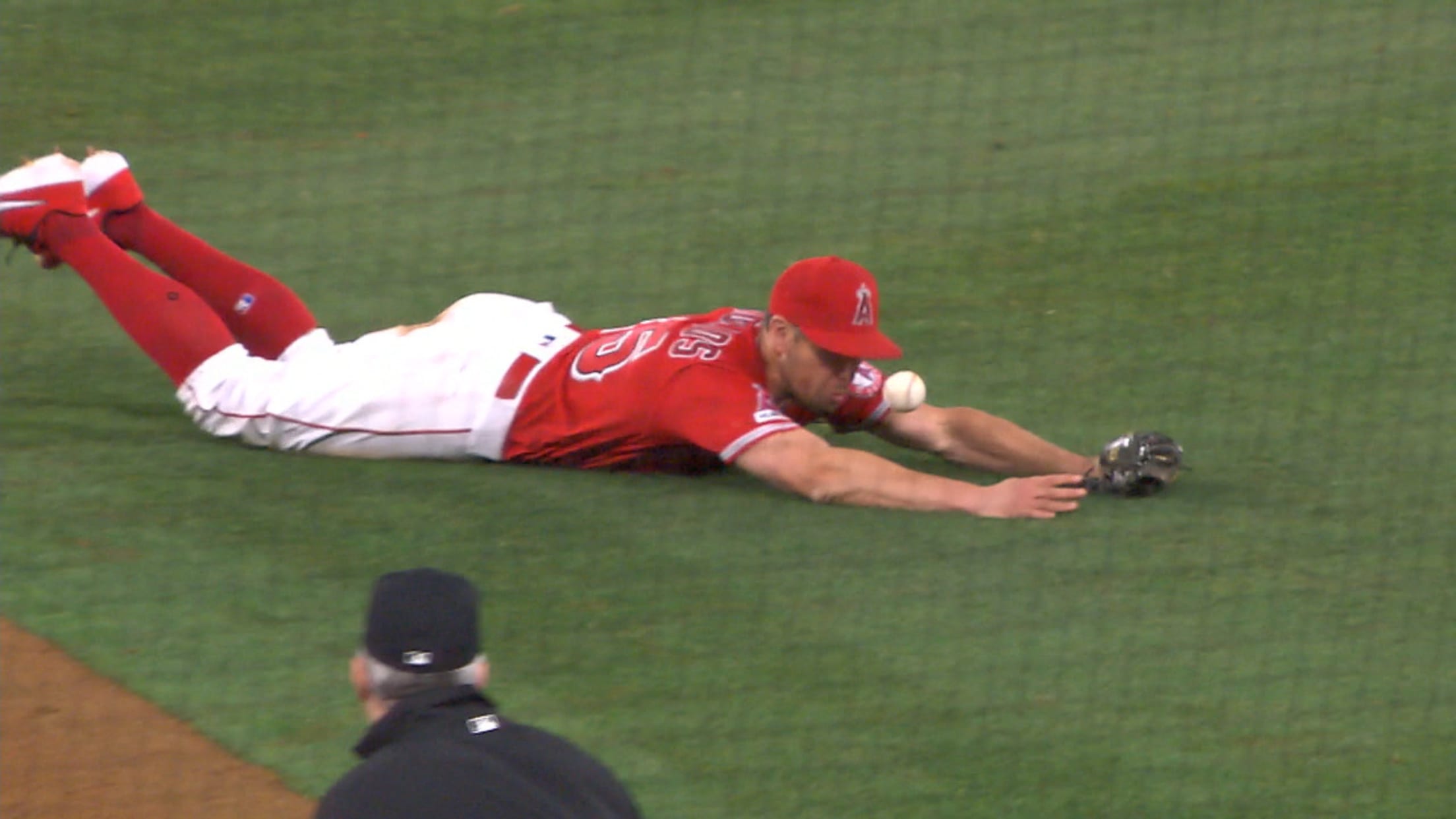 Things can get weird when games go 14 innings. In the Angels' 4-3 loss against the Yankees on Monday night, that meant Peter Bourjos playing the infield for the first time in his professional career -- and making a highlight-reel play at second base. Bourjos, who had never played any
Angels take positives from 14-inning loss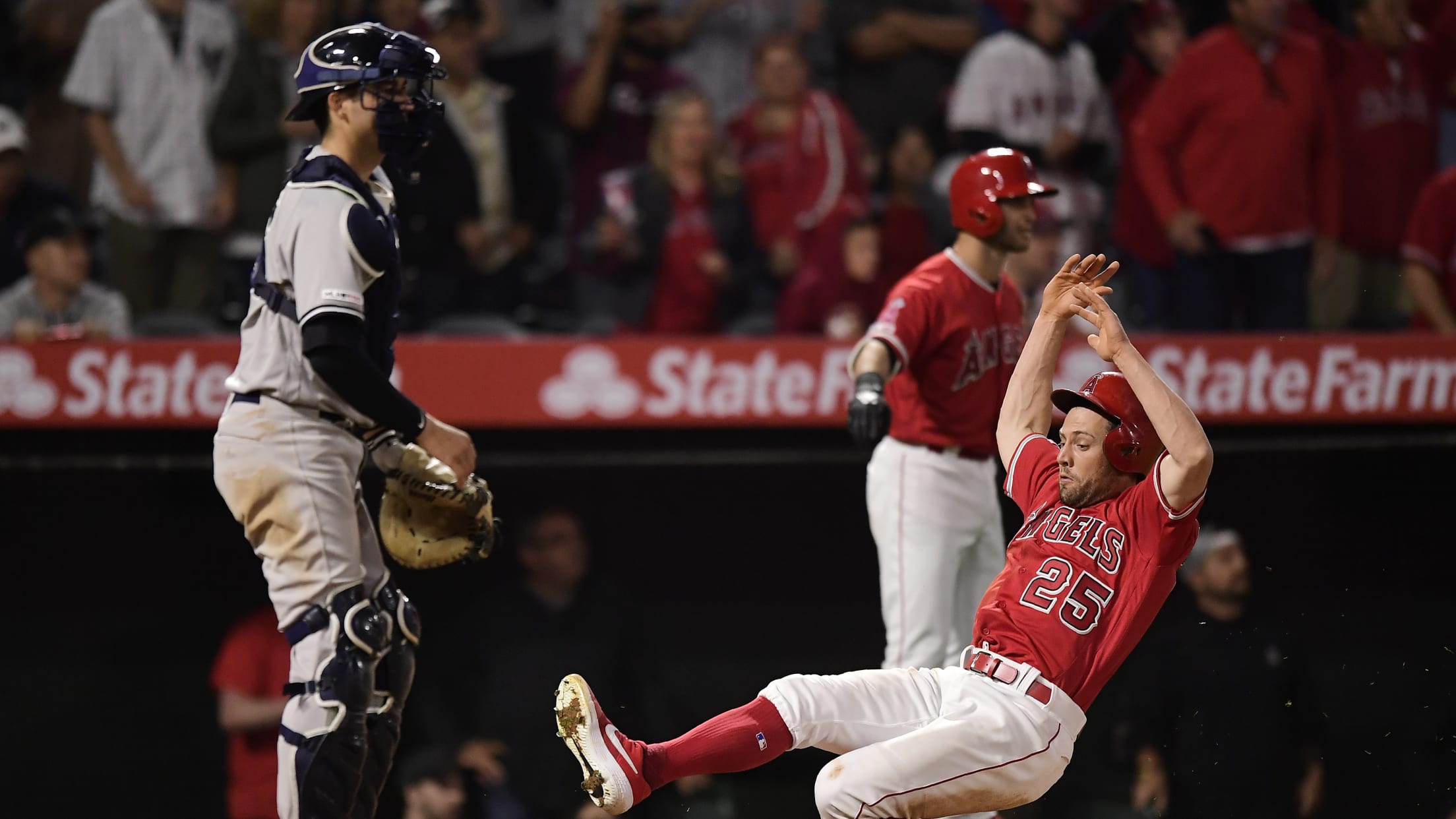 ANAHEIM -- It was a wild 14-inning game with several subplots such as Matt Harvey turning in his best start of the season, a solid showing from the bullpen, an unlikely comeback against closer Aroldis Chapman in the 12th inning, Peter Bourjos' first action in the infield in his career
La Stella's slugging 'a very pleasant surprise'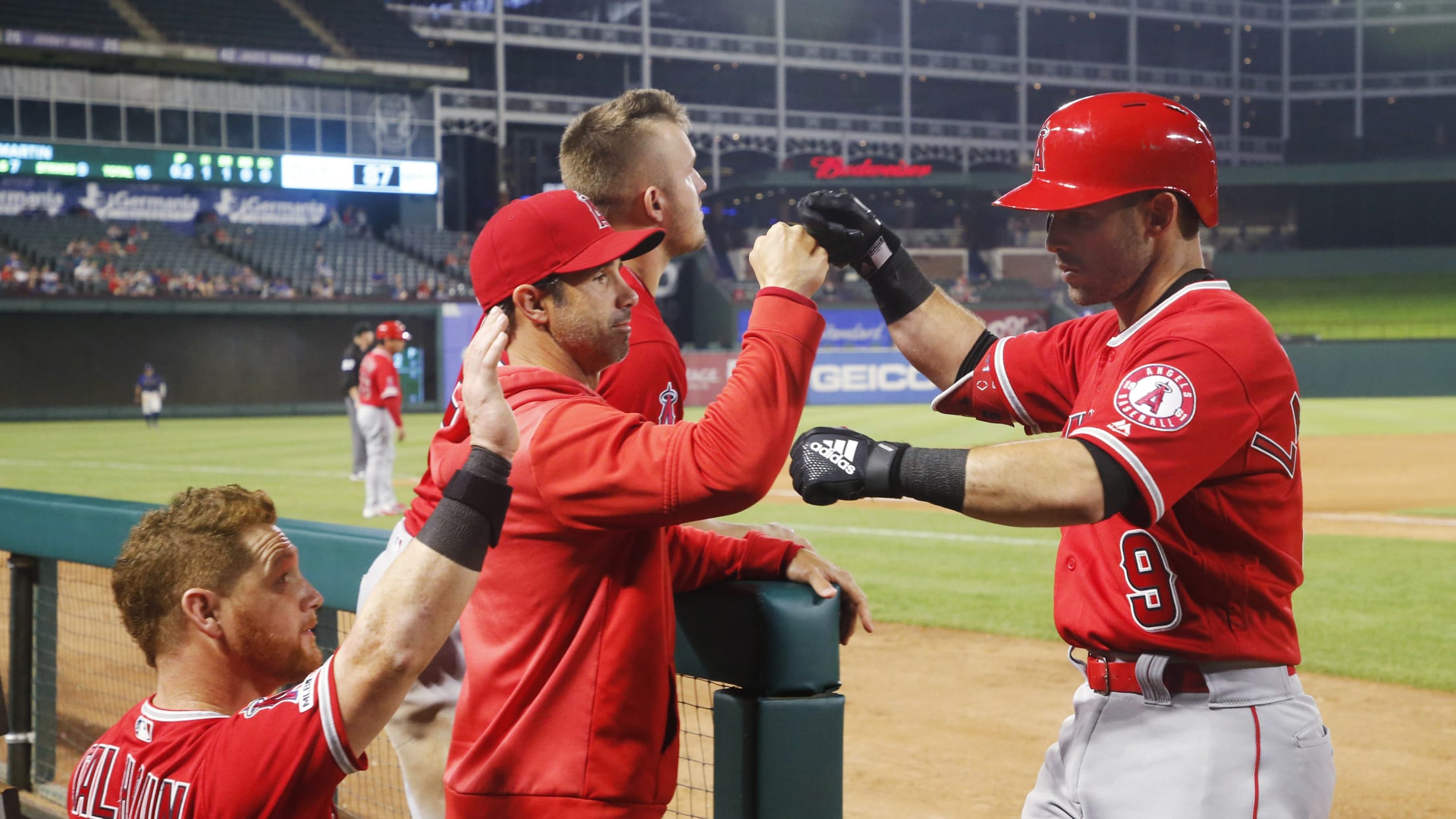 ANAHEIM -- When the Angels traded for infielder Tommy La Stella from the Cubs this offseason, they thought he'd be a good fit for the club because of his ability to get on base and play multiple positions. It was nearly impossible to predict that La Stella would provide power
Opener strategy helps Halos snap losing streak
Robles tosses scoreless first, then Barria fans three in five strong frames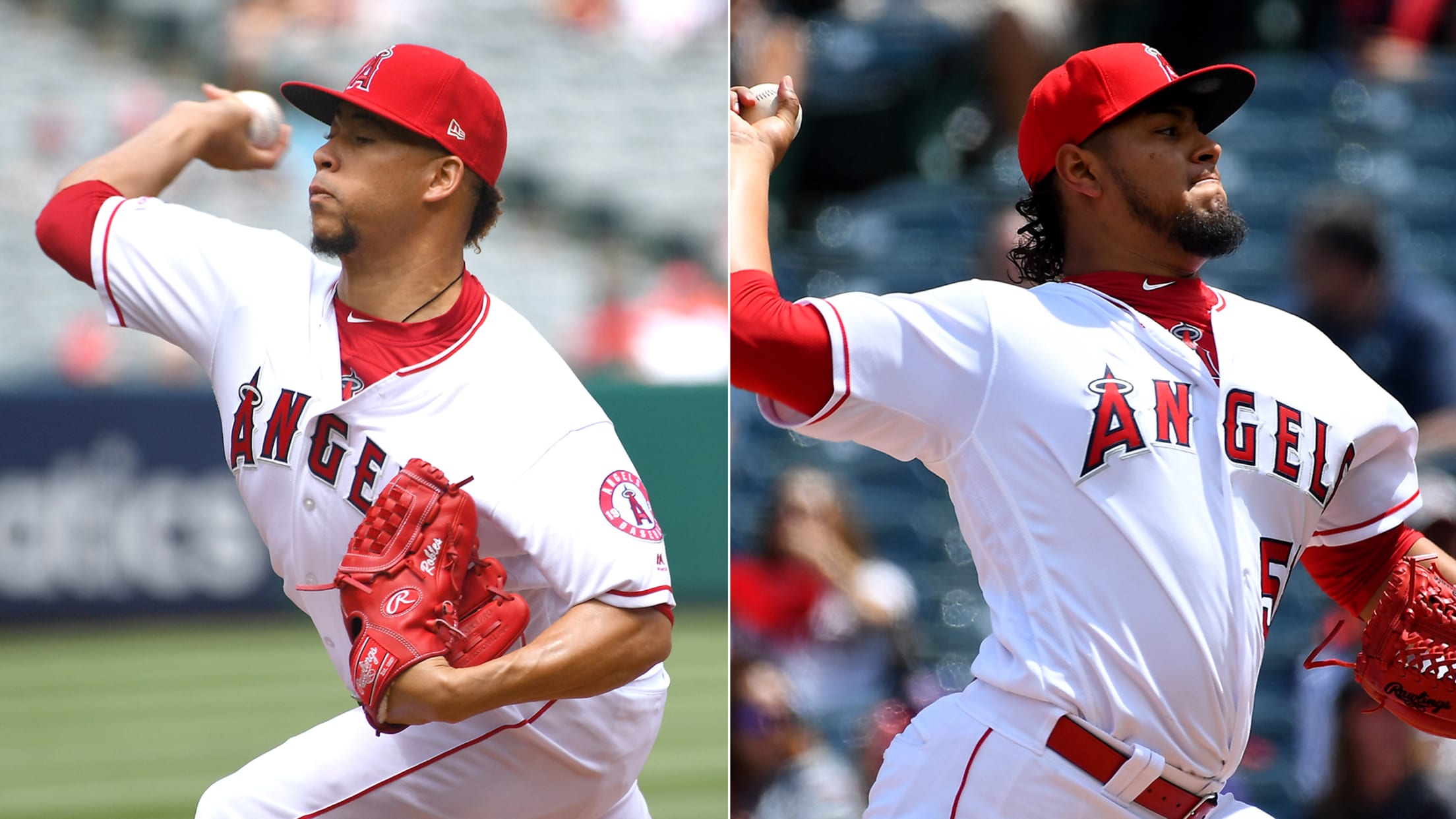 ANAHEIM -- The Angels employed the opener strategy for the first time this season and it helped them end a six-game losing streak. Hansel Robles opened with a scoreless first before handing it over to Jaime Barria, who threw five strong innings in an 8-6 win over the Mariners on
9 players 'on pace' for insane seasons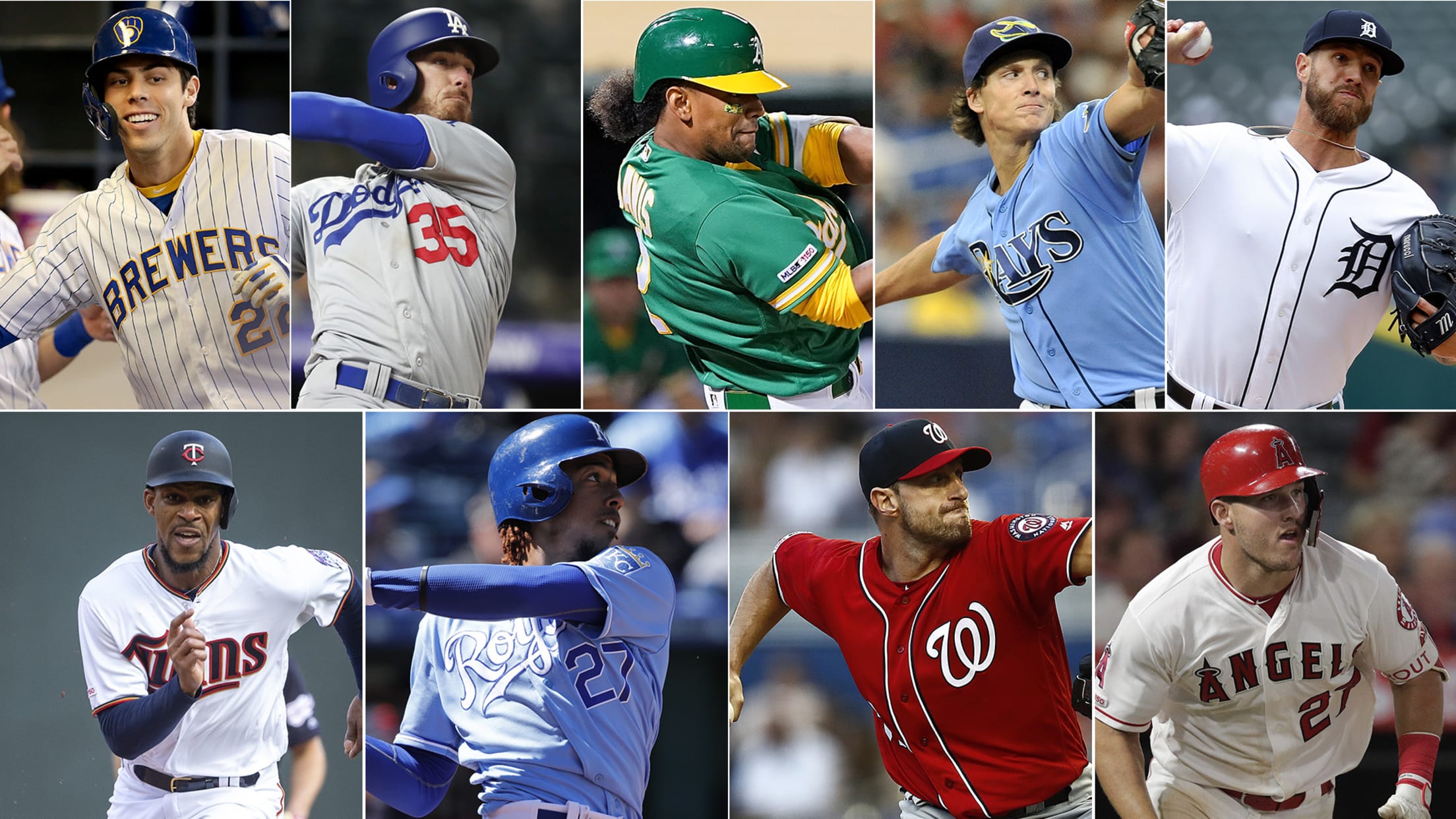 We're not predicting Christian Yelich is going to hit 92 home runs or that Shane Greene is going to save 81 games or that Tyler Glasnow is going to go 29-0. As for Byron Buxton racking up 102 doubles, why not? That one seems strangely possible. We're simply saying that
Skaggs to throw one more side session
Club wants lefty 100 percent healthy before activating him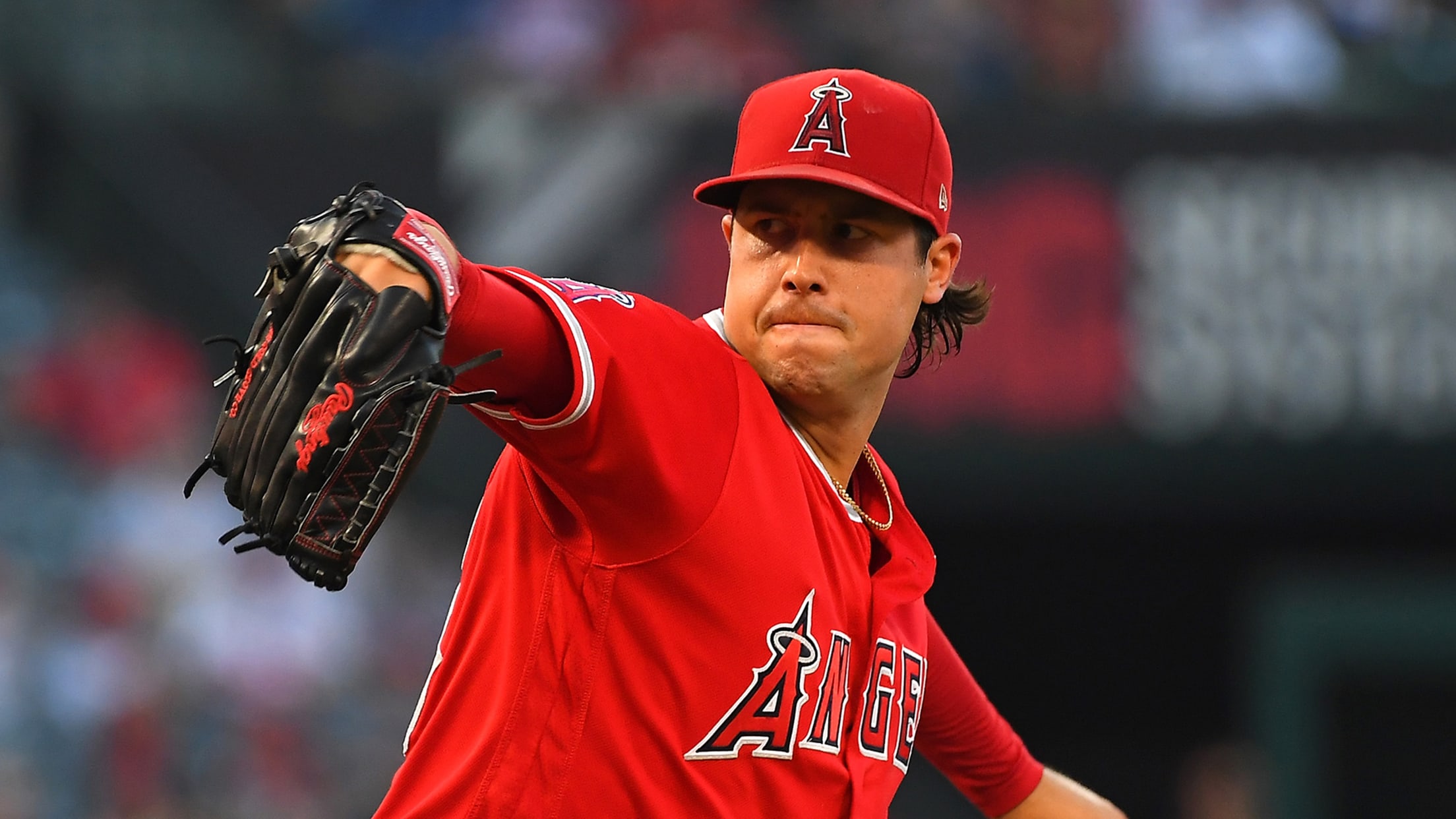 ANAHEIM -- Left-hander Tyler Skaggs, on the injured list with a left ankle sprain, said his 44-pitch bullpen session went well on Saturday, but manager Brad Ausmus said Skaggs is expected to throw off a mound one more time before he's activated to rejoin the rotation. Skaggs, who injured his
Need for speed: 1 flamethrower for each team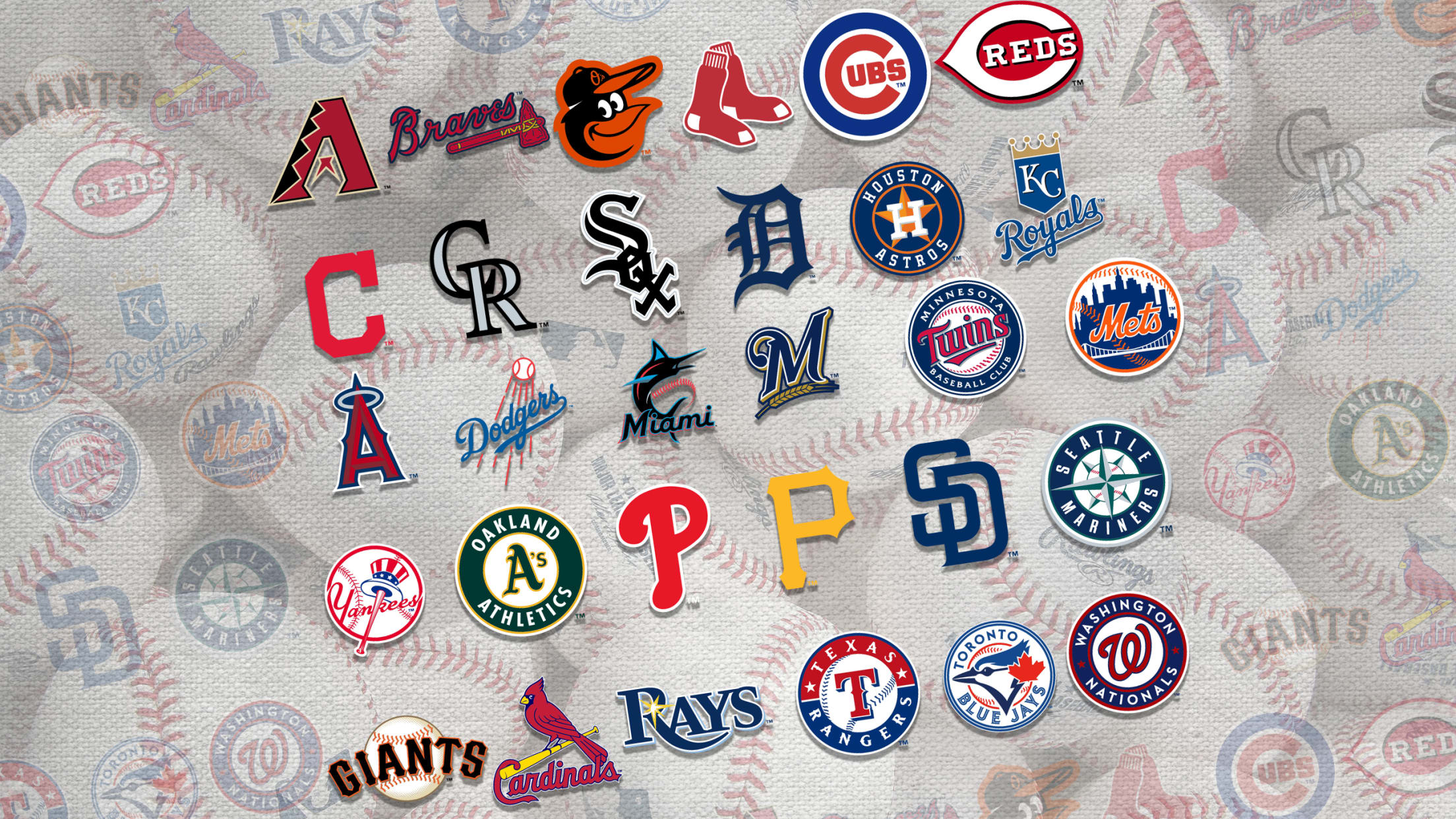 Let's not kid ourselves: the story of baseball in the year 2019 is velocity. Remember back when FOX telecasts used to show a flame going WHOOSH! every time a pitch went over 95 mph? They'd have to do that every pitch now. Pitchers throw harder now than at any time
Pujols passes the Babe with 1,993rd RBI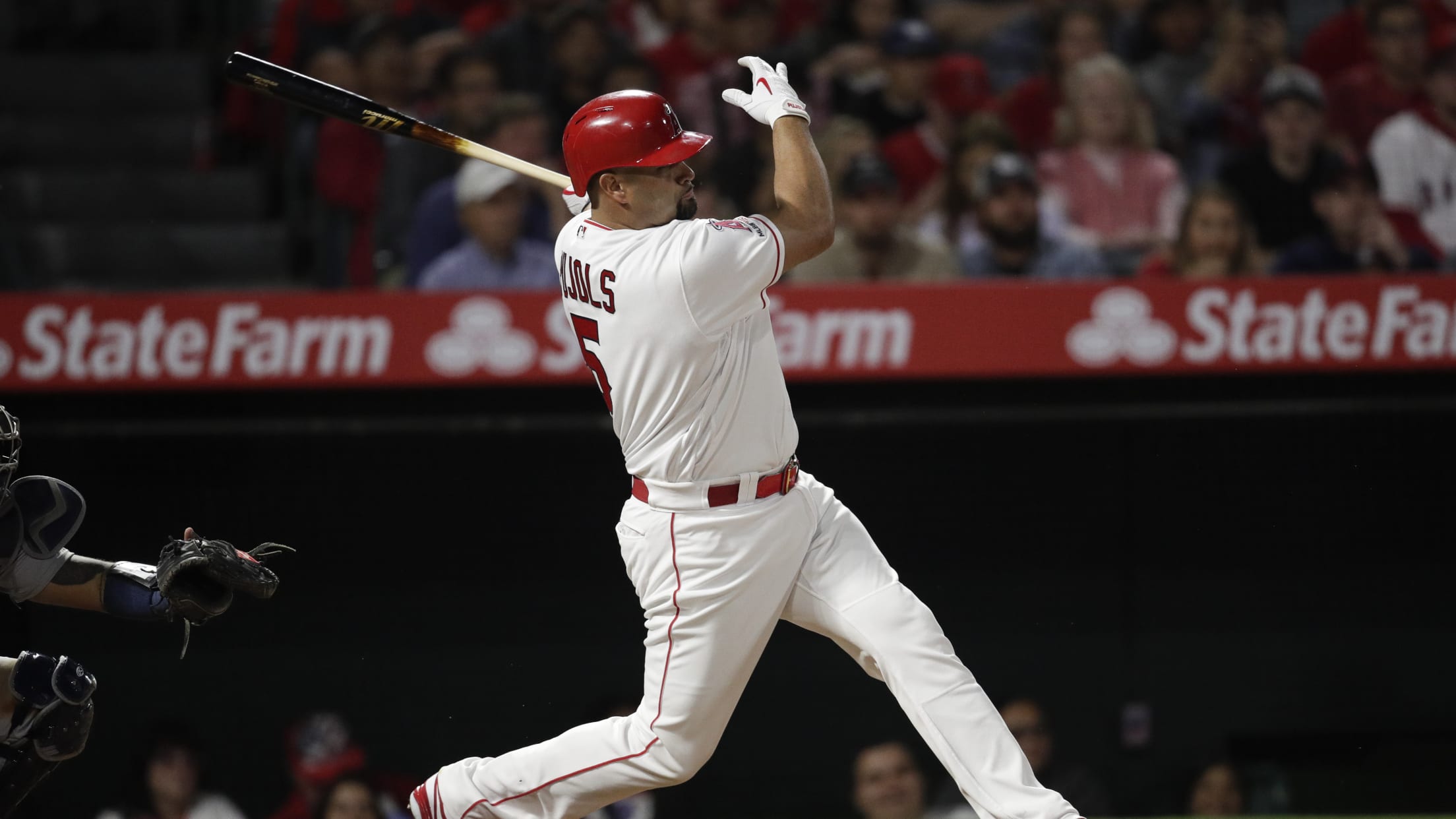 ANAHEIM -- Angels first baseman Albert Pujols reached a major milestone on Saturday, as he passed Hall of Famer Babe Ruth for career RBIs with 1,993, according to the Elias Sports Bureau. Pujols tied Ruth's total with an RBI double to left field off lefty Yusei Kikuchi that scored Andrelton
Cahill struggles to stay in the park in loss
Halos drop 5th straight vs. Seattle to start '19 season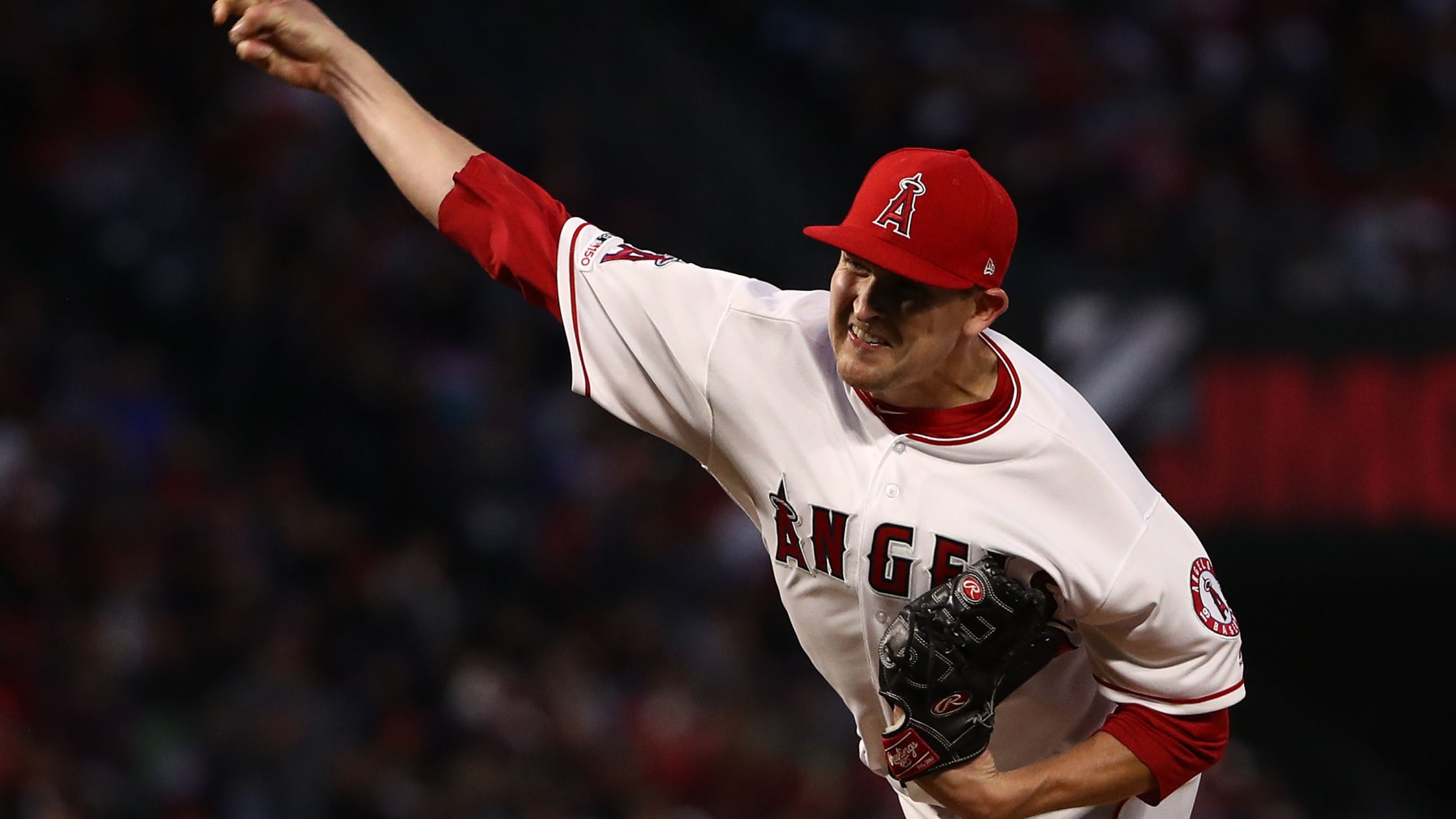 ANAHEIM -- One of Trevor Cahill's biggest strengths throughout his career has been his ability to generate grounders and avoid allowing home runs. But Cahill has uncharacteristically struggled to keep the ball in the park this season, and that was again the case in a 6-5 loss to the Mariners
'No excuse for it': Bour laments costly error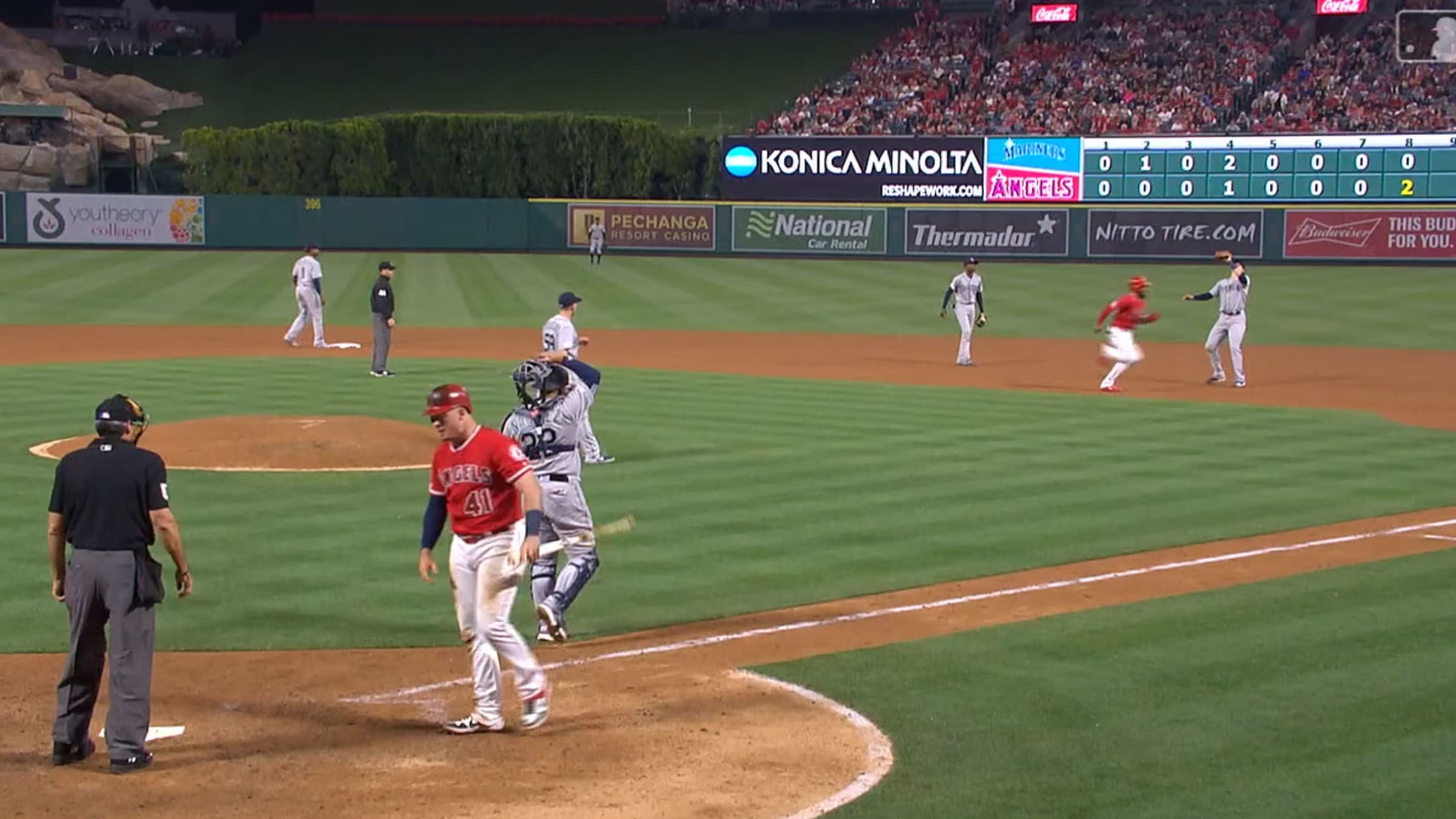 ANAHEIM -- It was a second straight frustrating loss after a late rally and the fifth defeat in a row for the Angels, but Friday night's 5-3 setback against the Mariners at Angel Stadium was punctuated by a mental error from Justin Bour in the eighth inning. Three batters after
BP session has Ohtani eager to rejoin Angels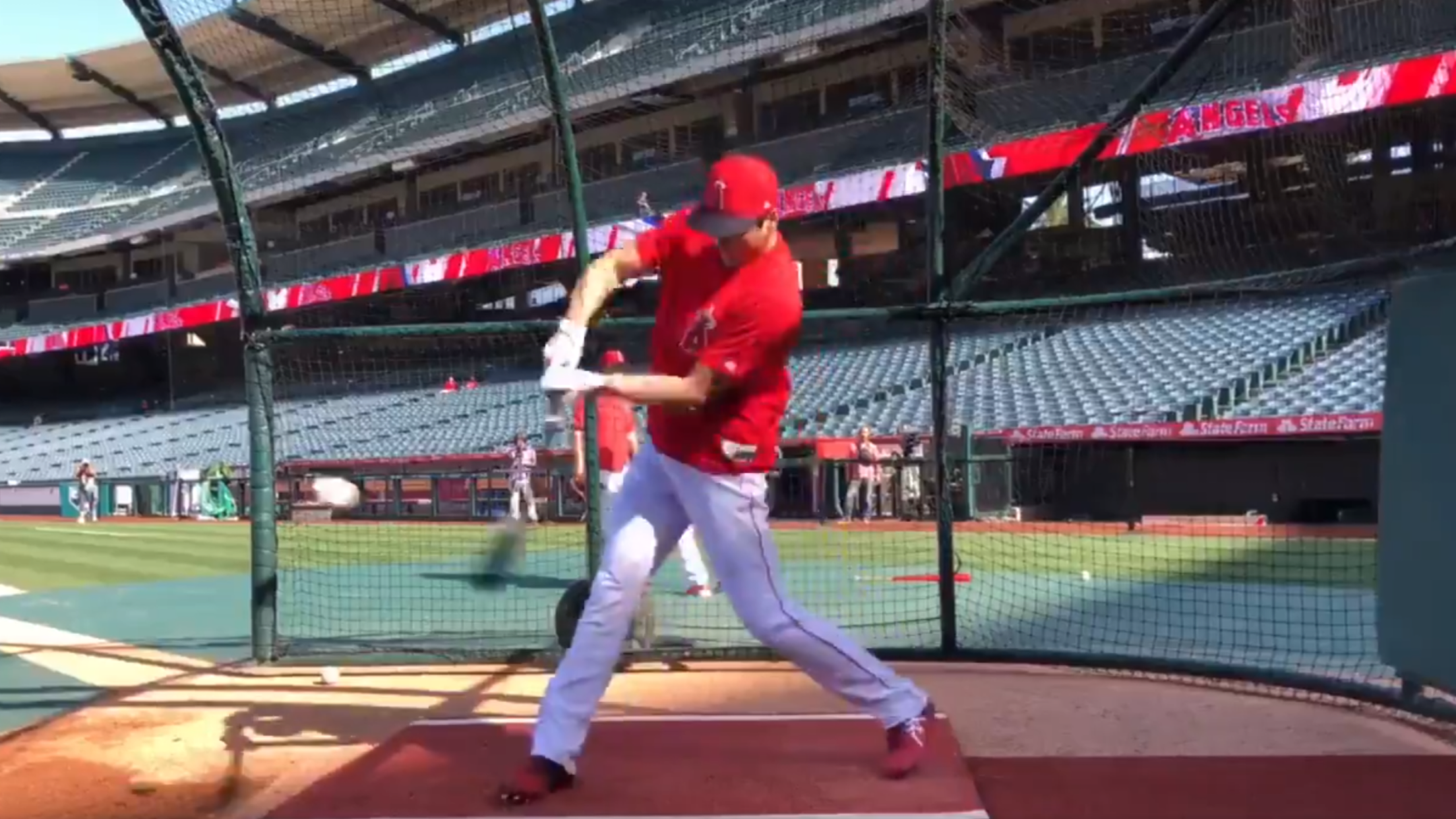 ANAHEIM -- Shohei Ohtani took another step in his recovery from Tommy John surgery on Friday before the Angels' matchup with the Mariners, as he hit on the field with his teammates for the first time since undergoing the operation on Oct. 1. Ohtani, in a group with Kevan Smith
Angels' huge comeback goes for naught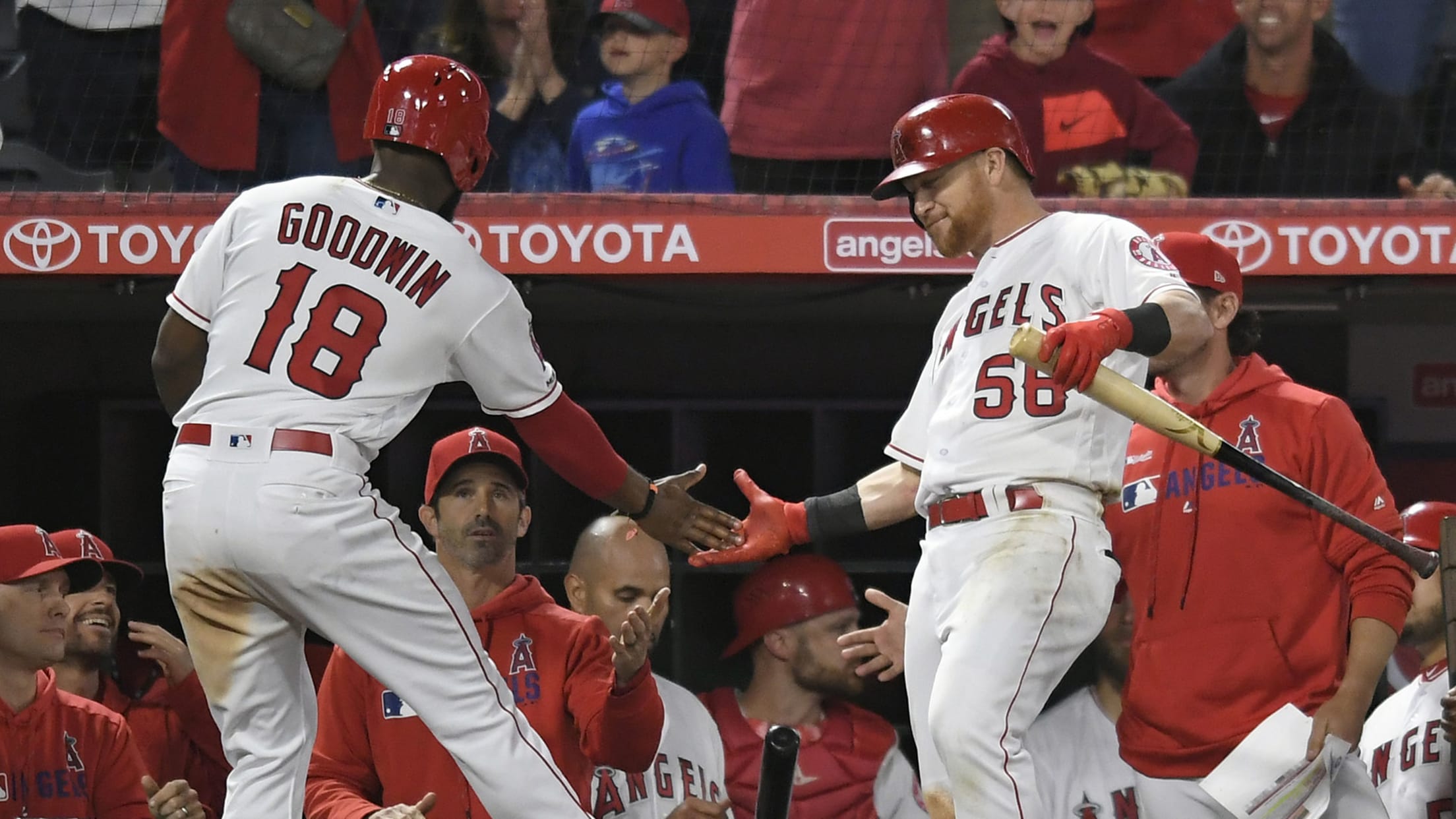 ANAHEIM -- It was nearly a historic comeback for the Angels. Instead, it was just another disappointing loss, as the club erased an eight-run deficit only to see closer Cody Allen give up the go-ahead run in the ninth inning of an 11-10 defeat on Thursday night at Angel Stadium.
No, the Angels weren't late for work
Players given extra rest after weather delays return from Texas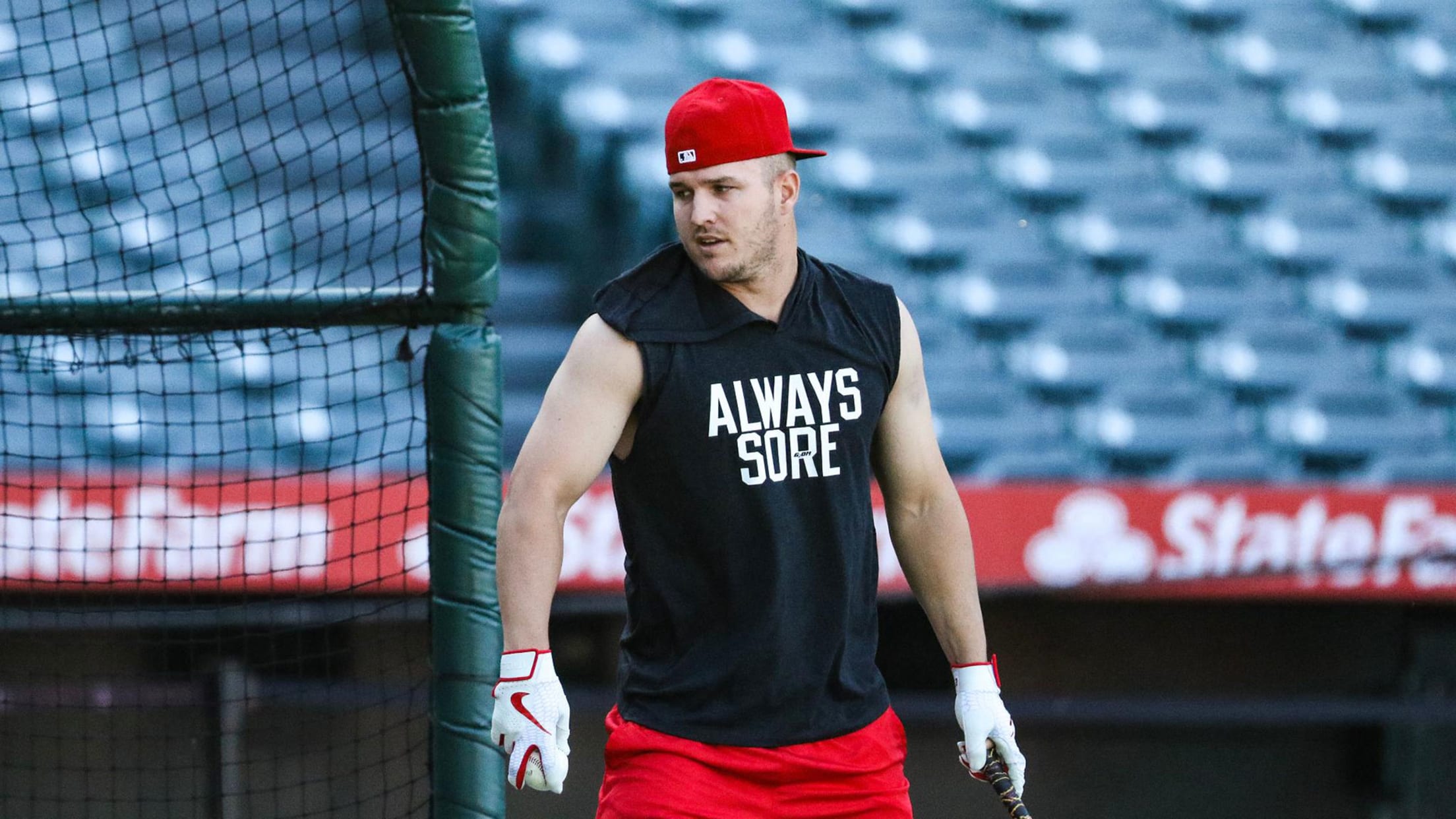 ANAHEIM -- The Angels had a tough time getting out of Texas after Wednesday's series finale, as a thunderstorm closed down Dallas Fort Worth International Airport after the game, causing players and staff to remain at Globe Life Park until nearly 2 a.m. CT. The plane didn't take off until
Here's each team's closer of the future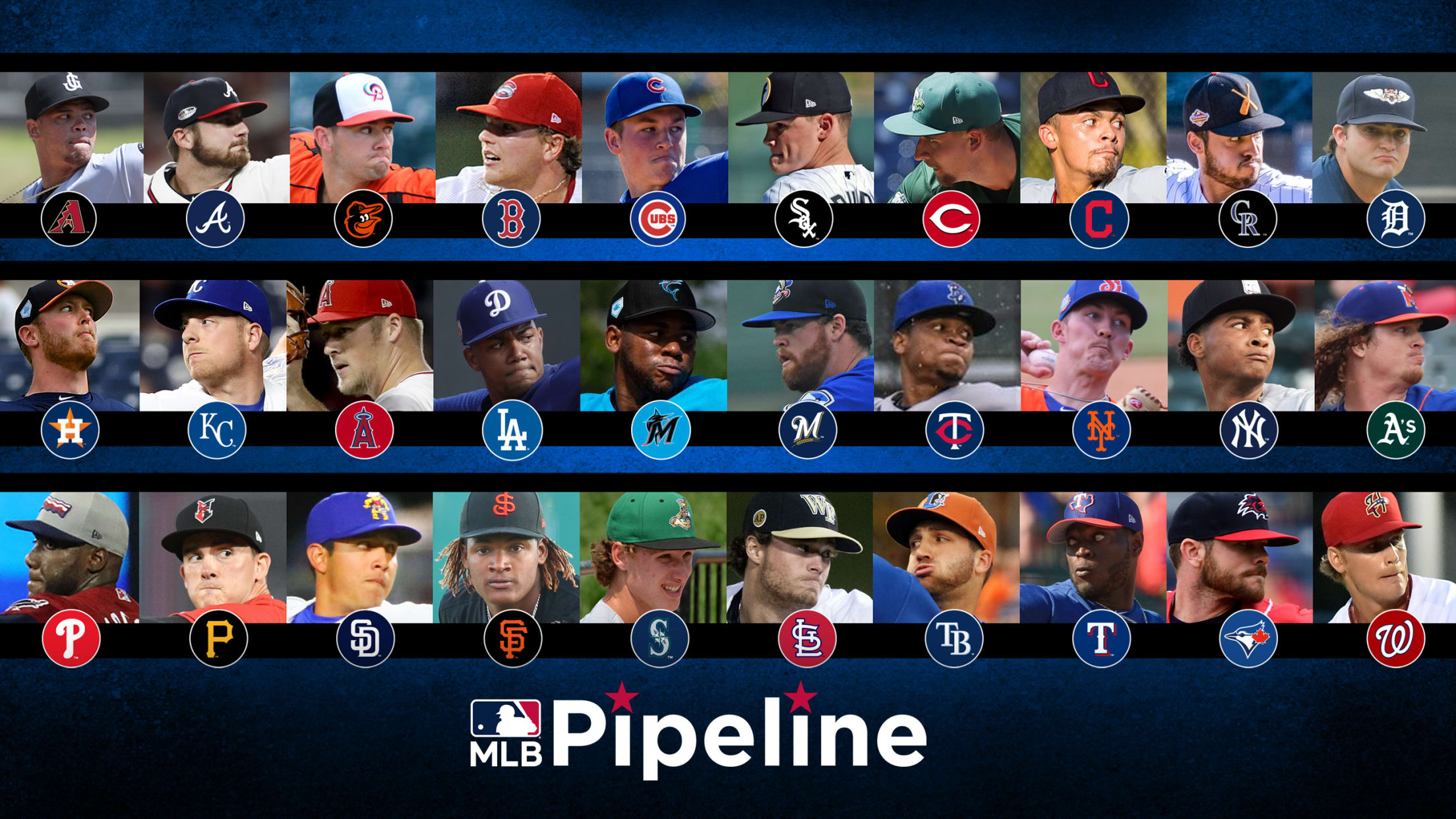 Identifying future closers isn't easy. Mariano Rivera, baseball's all-time saves leader and only unanimous Hall of Famer, began his pro career as a starter. So did Edwin Diaz and Wade Davis, the league leaders in saves a year ago, and many other pitchers who are nailing down the ninth inning
The secret weapon of each AL West team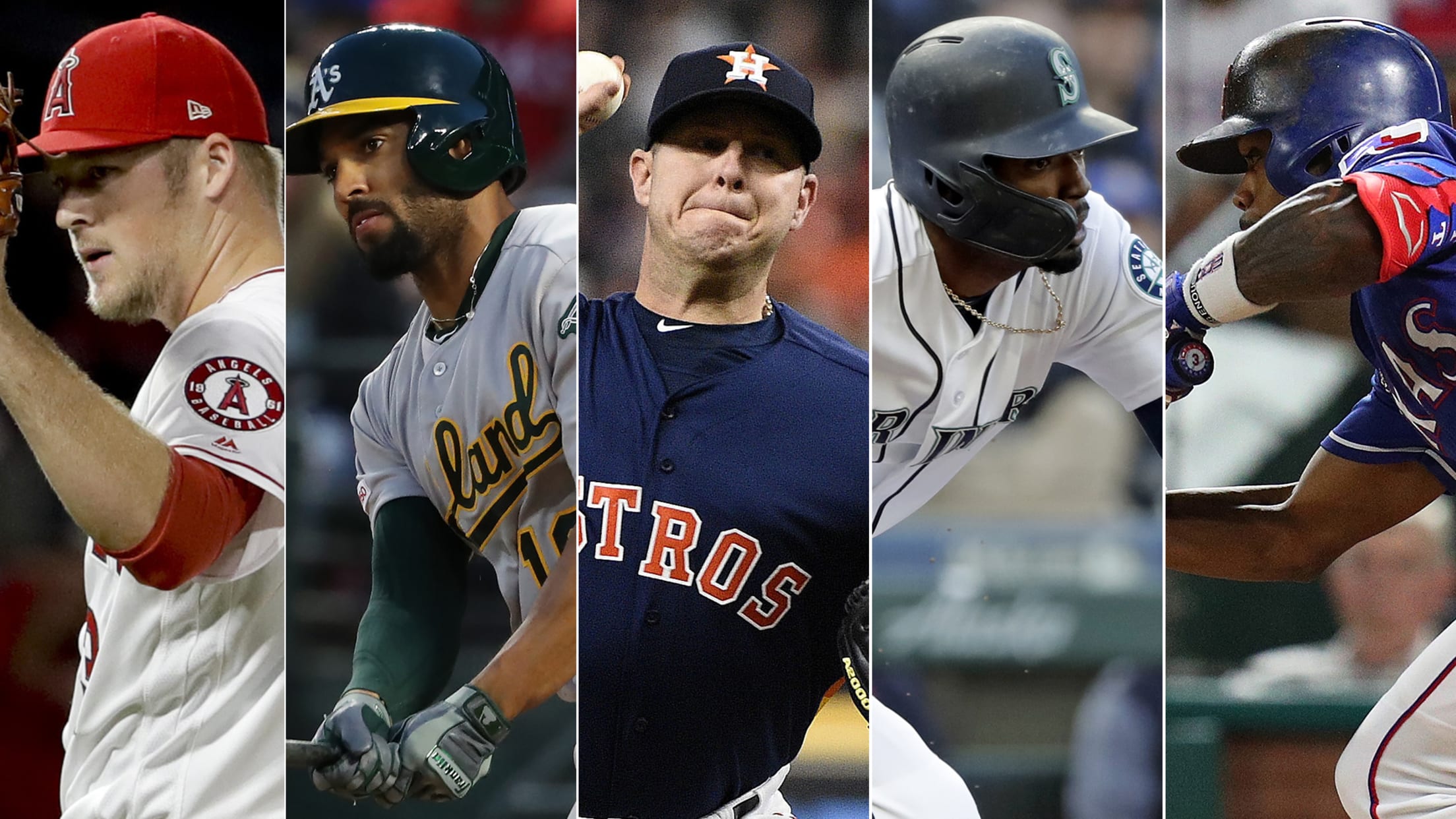 Three weeks into the season, things are starting to shake out in the American League West. The Astros are on a run, rising to the top of the standings after a slow start. The Mariners have dropped back after their surprising 13-2 burst out of the gates. And the Rangers,
Harvey's outing continues Angels' woes
Righty exits after faltering in fifth and late rally falls short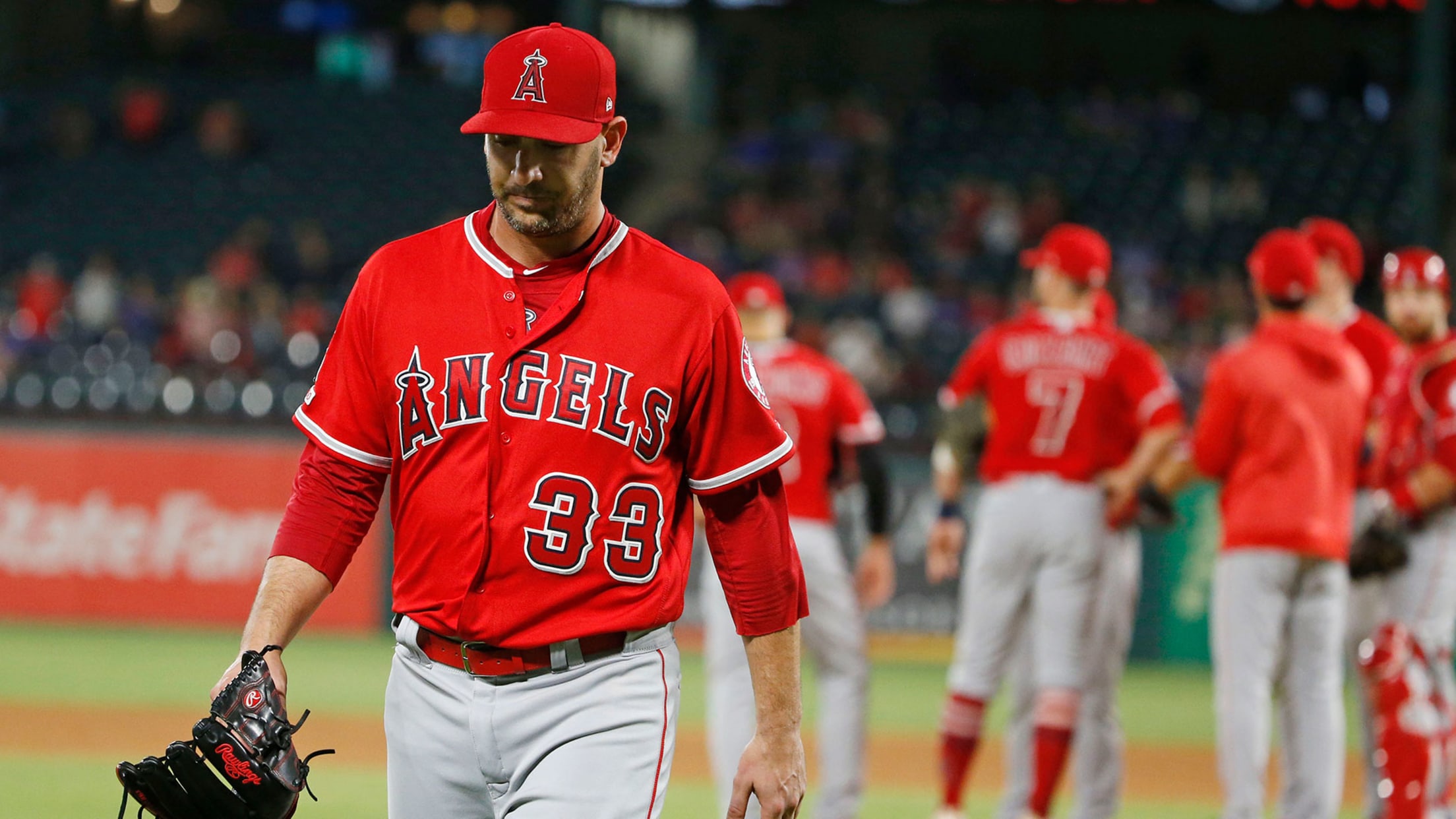 ARLINGTON -- It's become a familiar, yet troubling theme for the Angels, as their starters have struggled to pitch deep into games. That was again the case with right-hander Matt Harvey failing to get out of the fifth inning in a 5-4 loss to the Rangers on Wednesday night at
Barria scuffles, offense sputters against Texas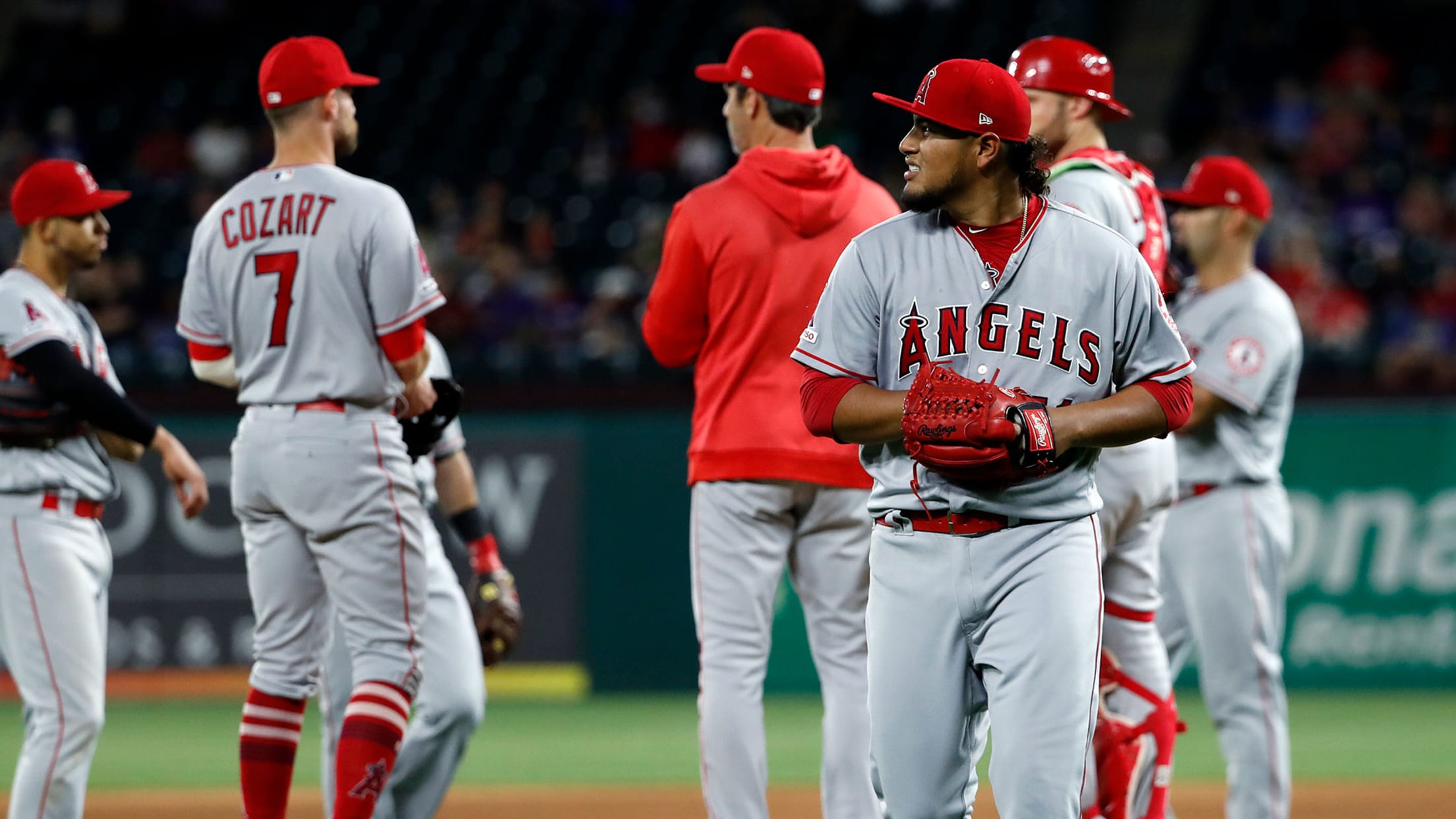 ARLINGTON -- Right-hander Jaime Barria, making his first start of the season, was mostly solid but was charged with four runs in five-plus innings, while the offense was shut down by Rangers lefty Mike Minor, who threw his first career shutout in a 5-0 loss on Tuesday night at Globe
Your starting lineups for '26 All-Star Game ...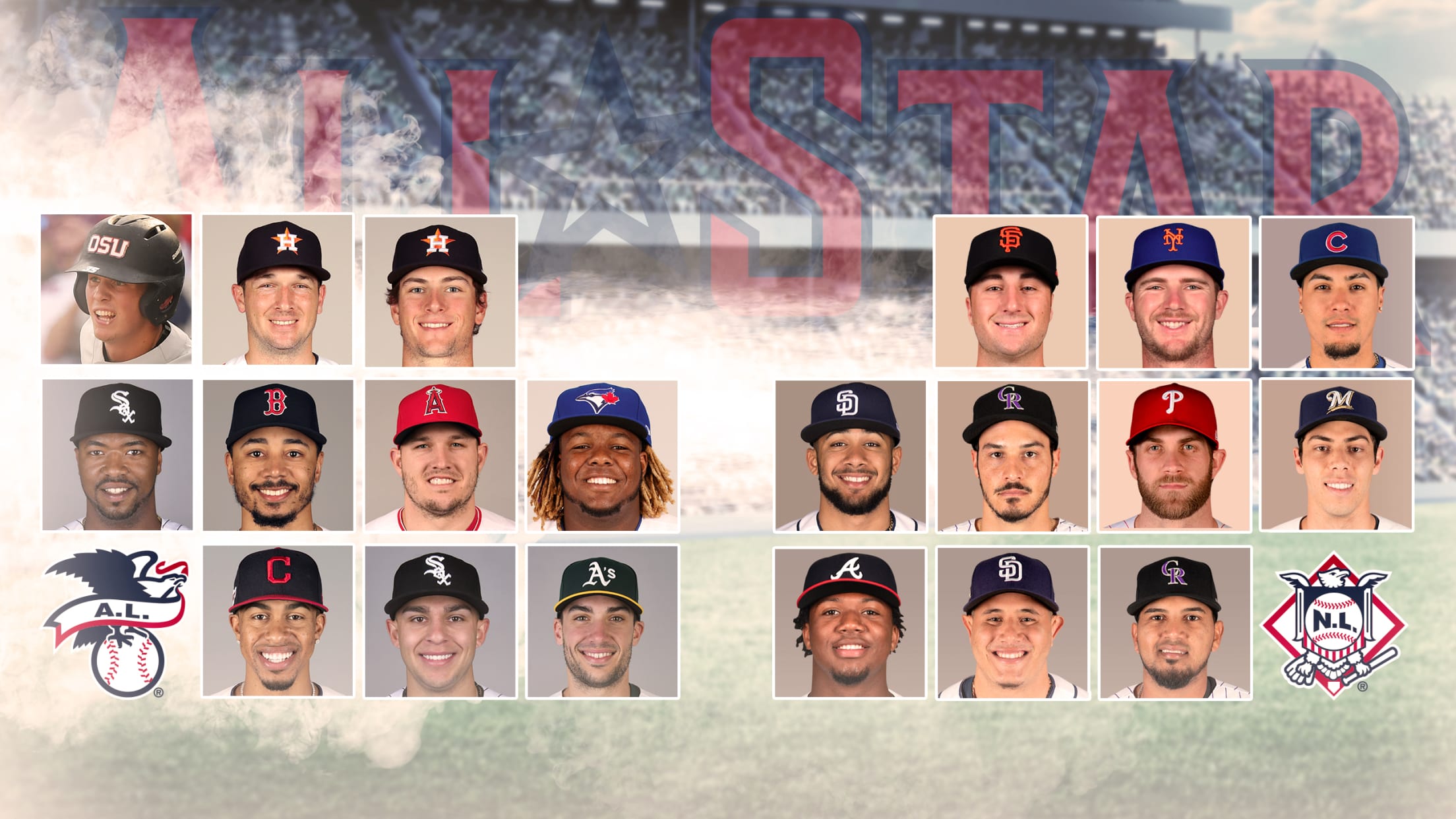 On Tuesday, Major League Baseball announced that the 2026 All-Star Game will be held at Citizens Bank Park in Philadelphia, 50 years after Veterans Stadium hosted the ASG for the United States' bicentennial. (2026 will be the U.S.'s sestercentennial, if you enjoy that sort of nomenclature.) MLB has not announced