Ohtani's 1st Fenway HR? Oppo over Monster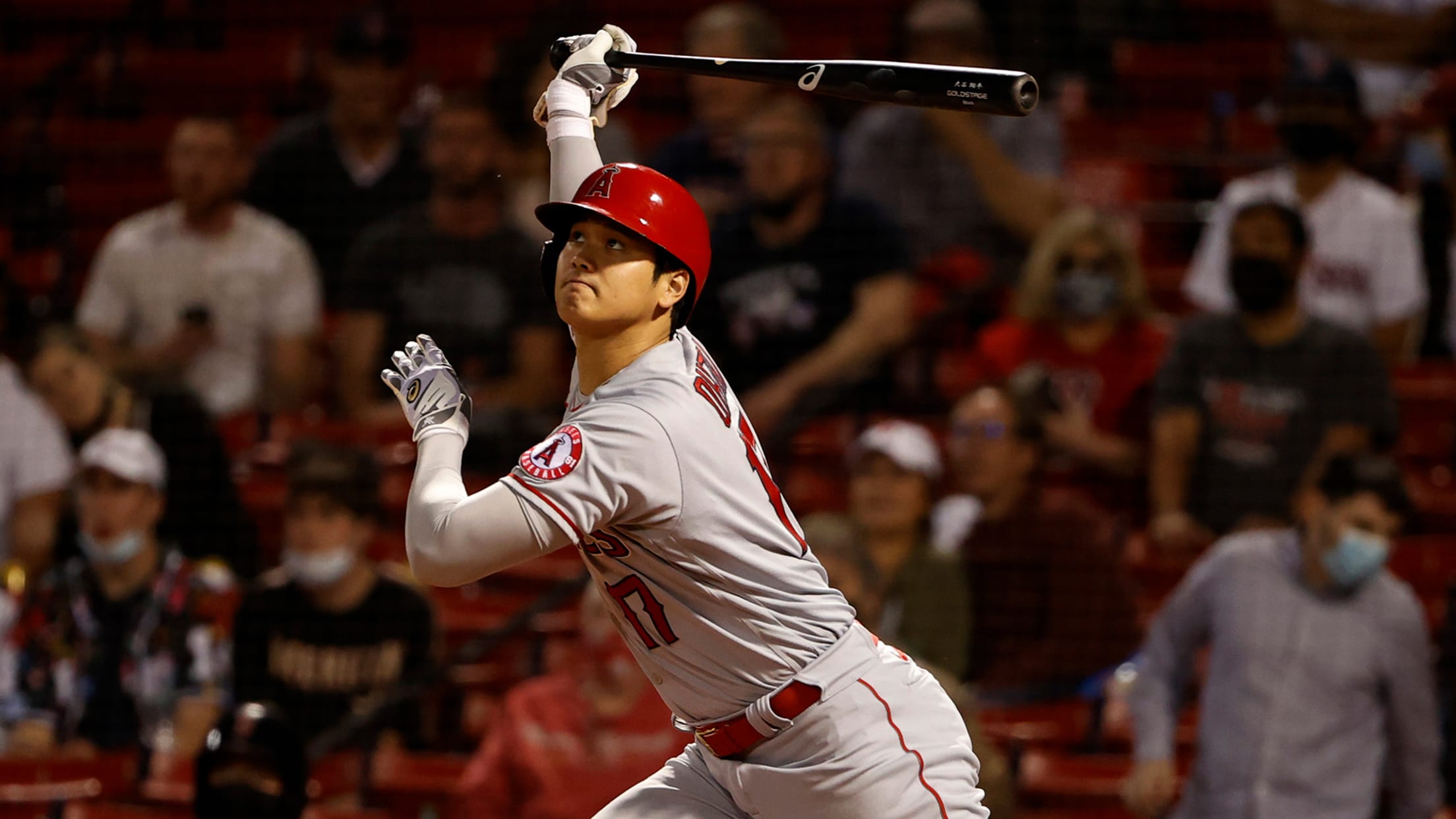 Two-way star Shohei Ohtani saw his next scheduled start pushed back due to fatigue, but he looked just fine against the Red Sox on Friday, essentially flicking a solo homer the opposite way into the second row above the Green Monster for his 11th homer of the season in the
Angels activate Rendon, designate Jay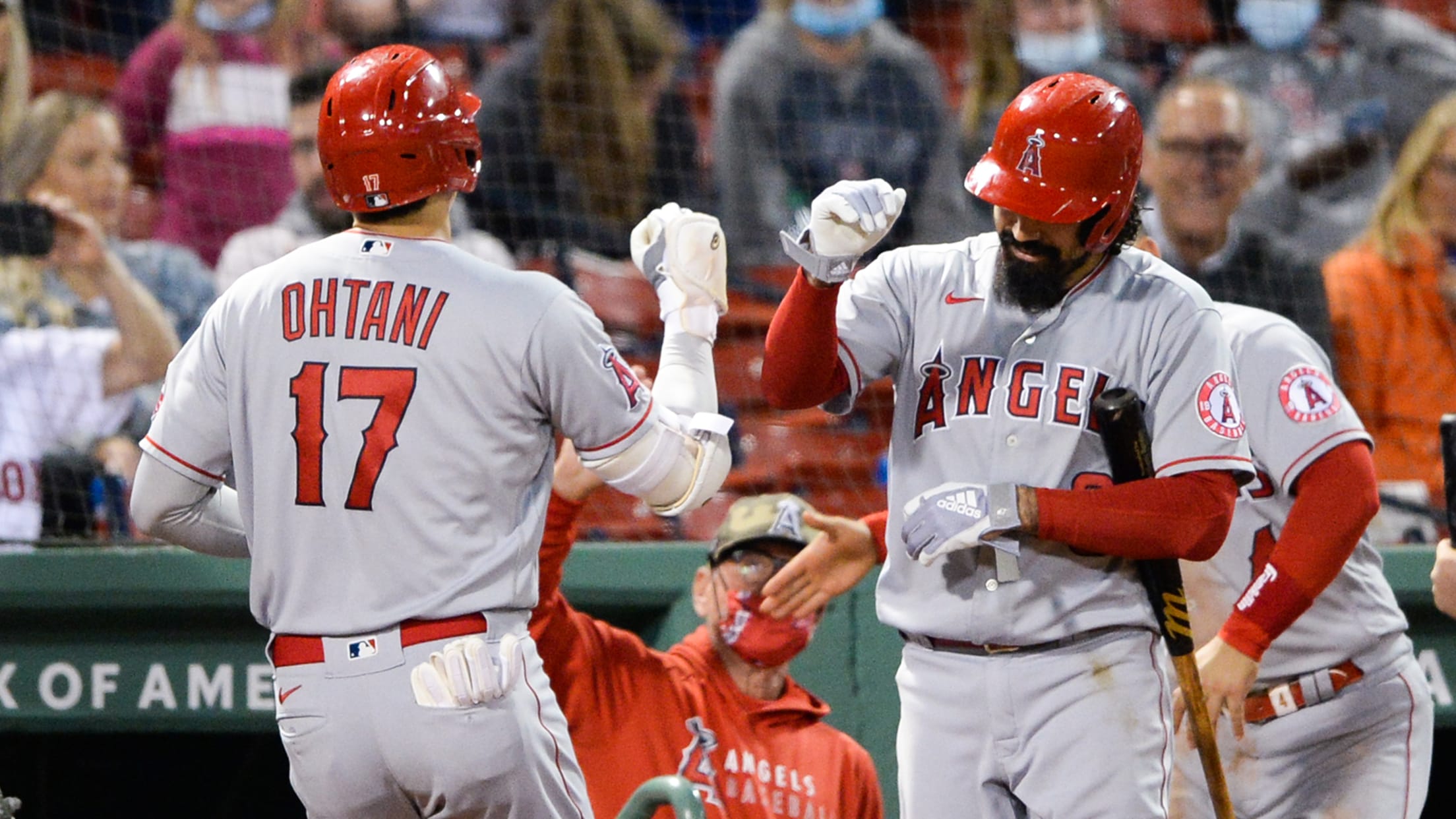 The Angels activated star third baseman Anthony Rendon from the injured list and slotted him in the cleanup spot for Friday's 4-3 loss to Boston. Outfielder Jon Jay was designated for assignment in a corresponding move. Rendon went 1-for-4 with a single off the Green Monster in left field in
Ohtani's next start pushed back (fatigue)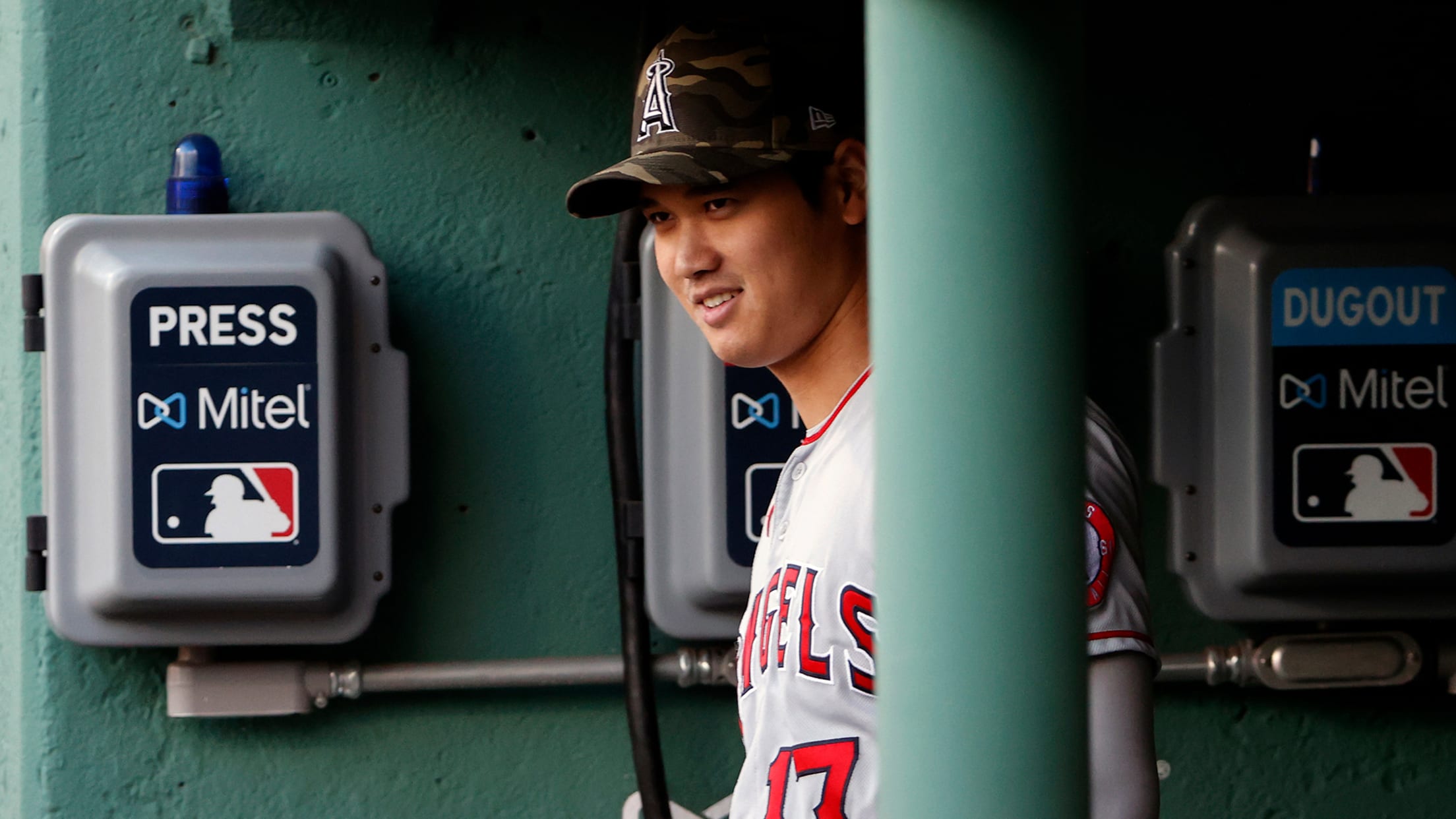 Two-way star Shohei Ohtani's scheduled start on the mound against the Indians on Tuesday will be pushed back due to general fatigue, Angels manager Joe Maddon said before Friday's 4-3 loss to the Red Sox. Ohtani is coming off his best start in several years, as he allowed one run
Stat of the Day: Ohtani best at bypassing first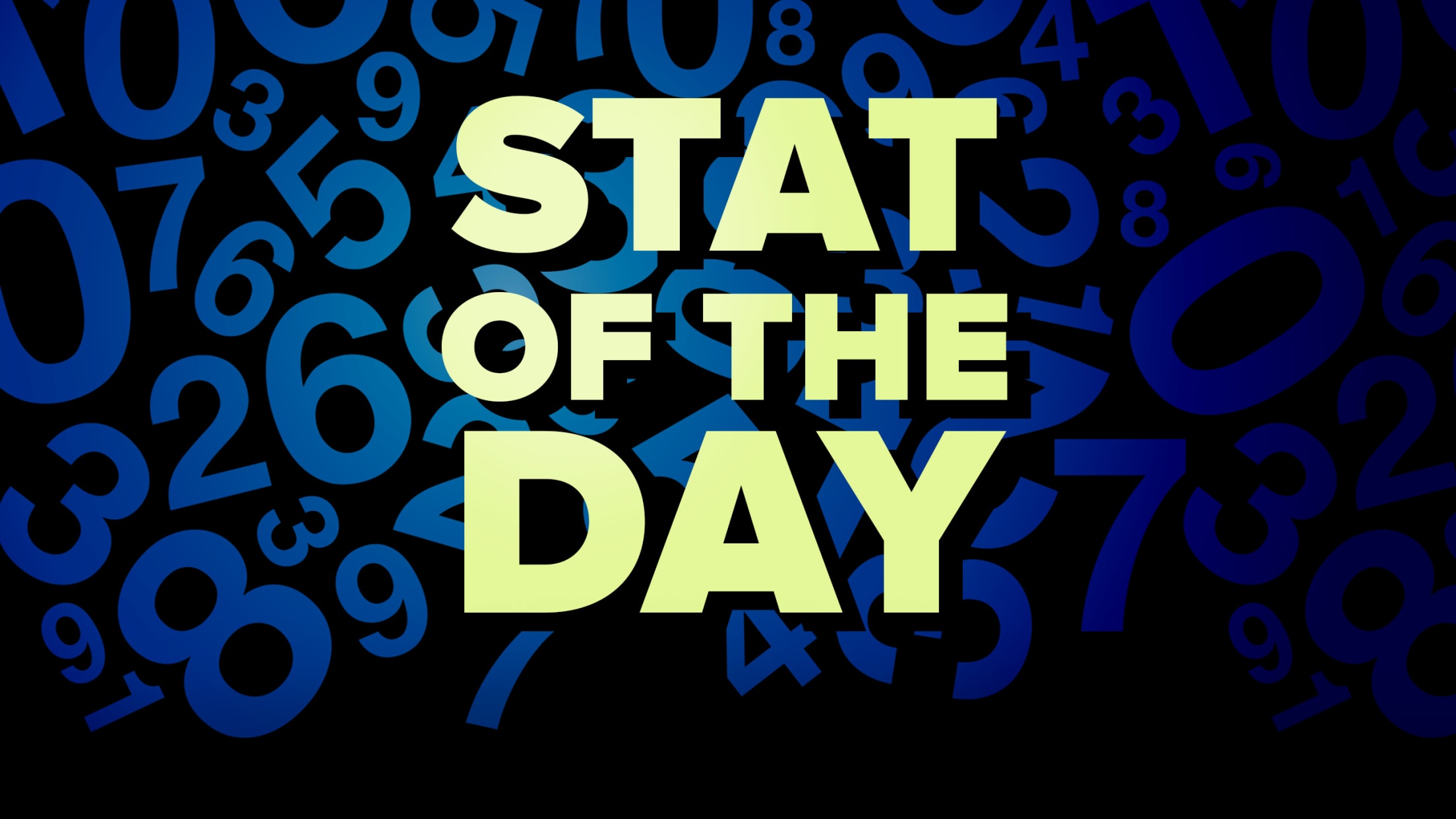 MLB.com is keeping track of a Stat of the Day for the Angels this season, highlighting a unique, interesting or fun nugget from each game. • Angels Stat of the Day: April 2021
If Ohtani hasn't blown your mind yet, read on
About a quarter of the way in, Angels' two-way star is having unprecedented season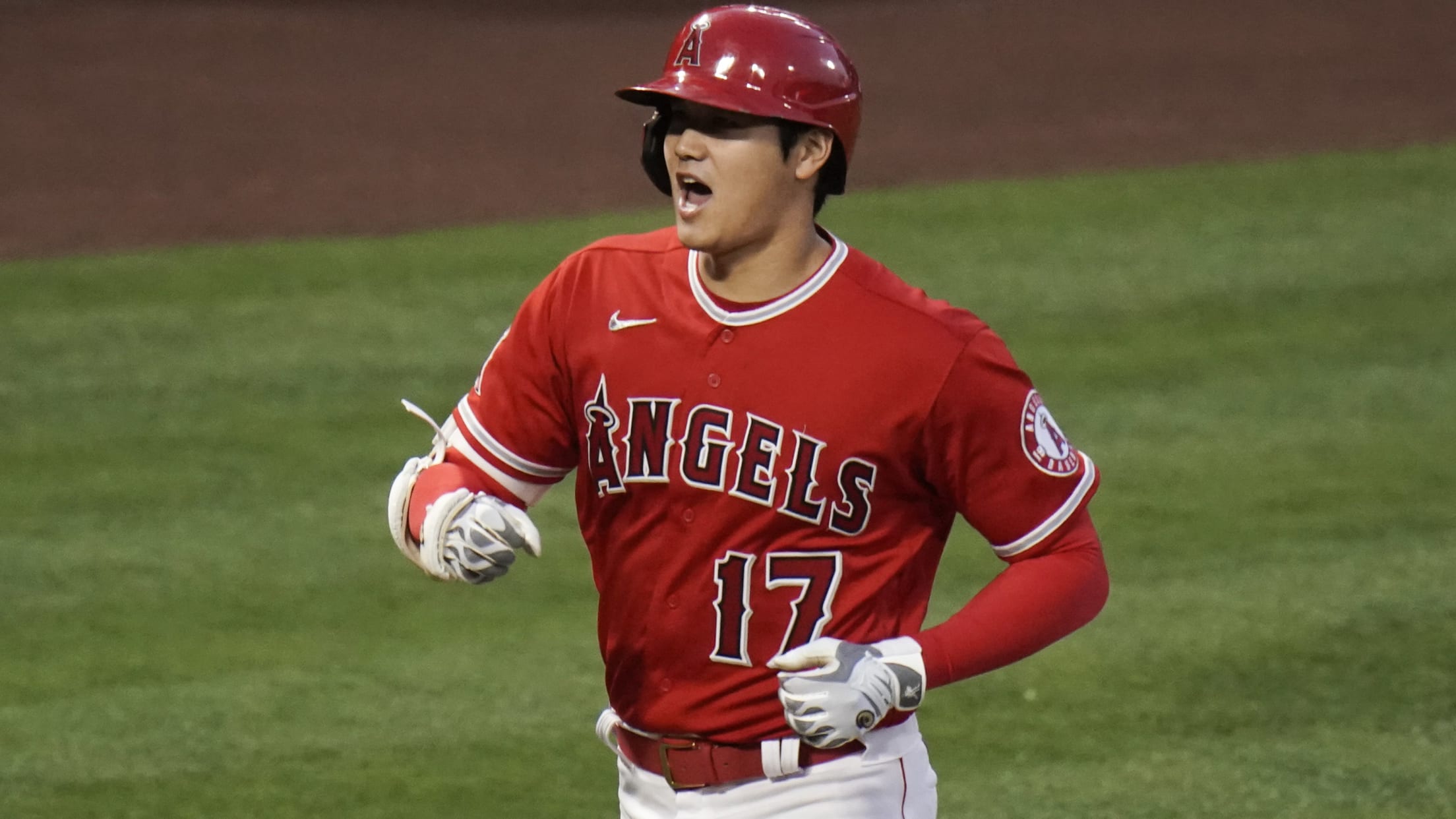 When Angels manager Joe Maddon said in February that two-way star Shohei Ohtani was "full go" in 2021, not even the most optimistic person could've imagined how much Ohtani would play so far this season and how well he'd be faring. Ohtani was coming off a forgettable 2020 season that
Angels done in by homer-happy Astros
Heaney allows five runs on three long balls in 5 1/3 innings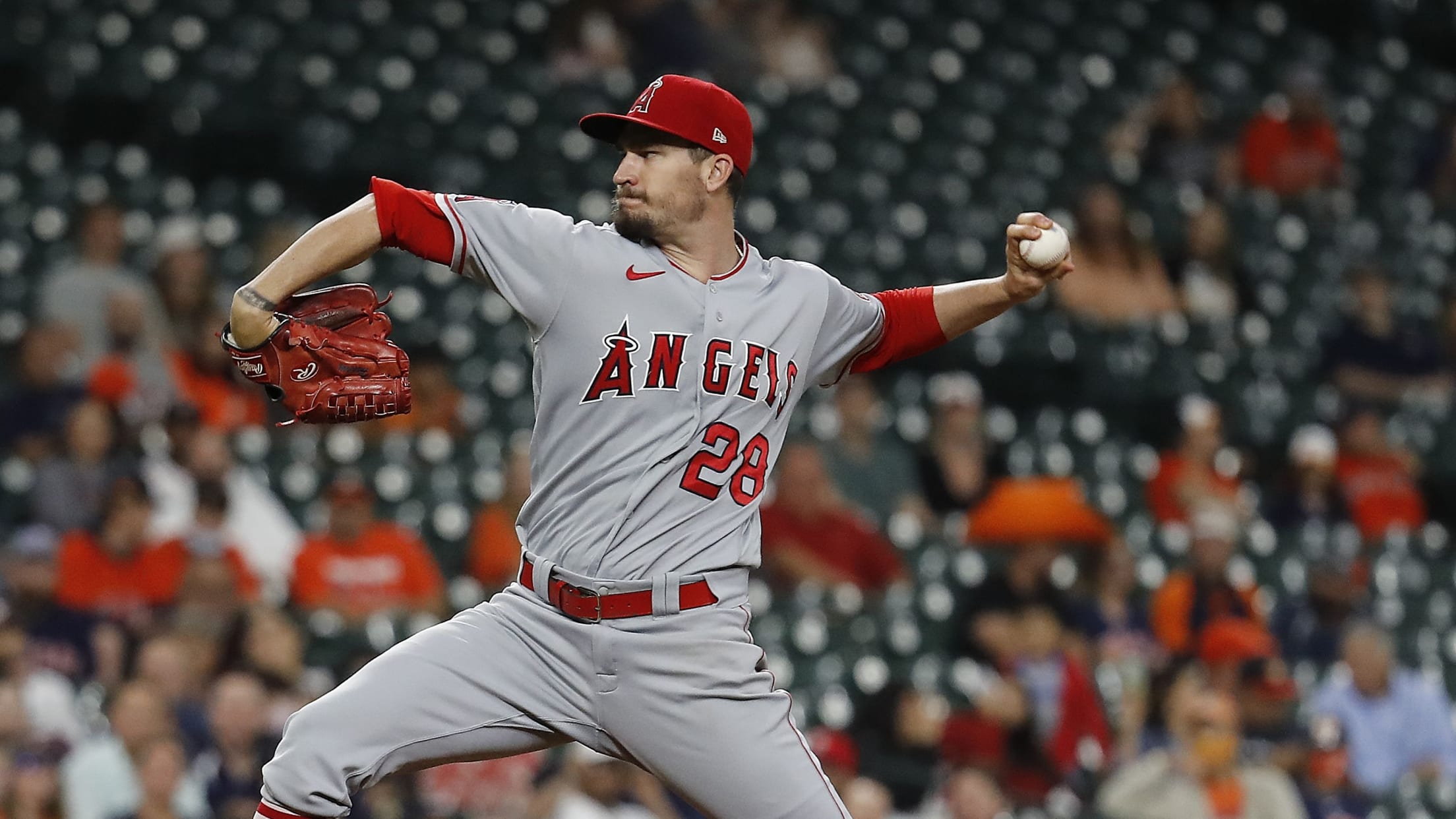 In a lineup without Mike Trout, David Fletcher and Justin Upton, who were given the day off, the Angels were pressed for scoring opportunities in a 9-1 loss to the Astros at Minute Maid Park on Wednesday. Los Angeles had as many strikeouts as hits (six) against four Houston pitchers.
History for Ohtani: 10-K start to leading off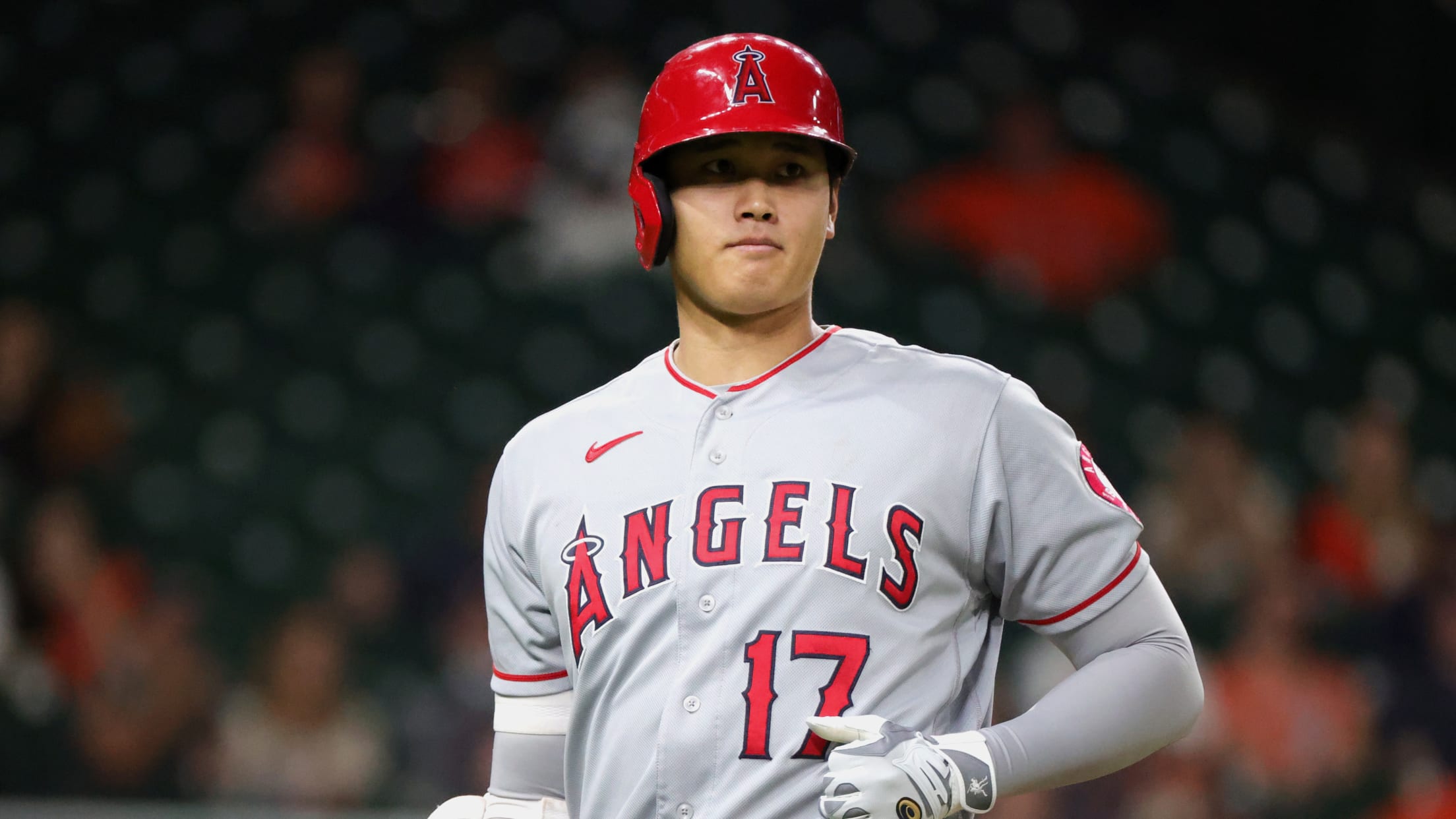 After he wowed the baseball world Tuesday night, two-way star Shohei Ohtani made history Wednesday night at Minute Maid Park. Ohtani became the first player since 1916 to start a game as a pitcher and lead off as a hitter in the following game, per Elias Sports Bureau. Ohtani was
Ohtani for Trea? Kevin Durant OKs trade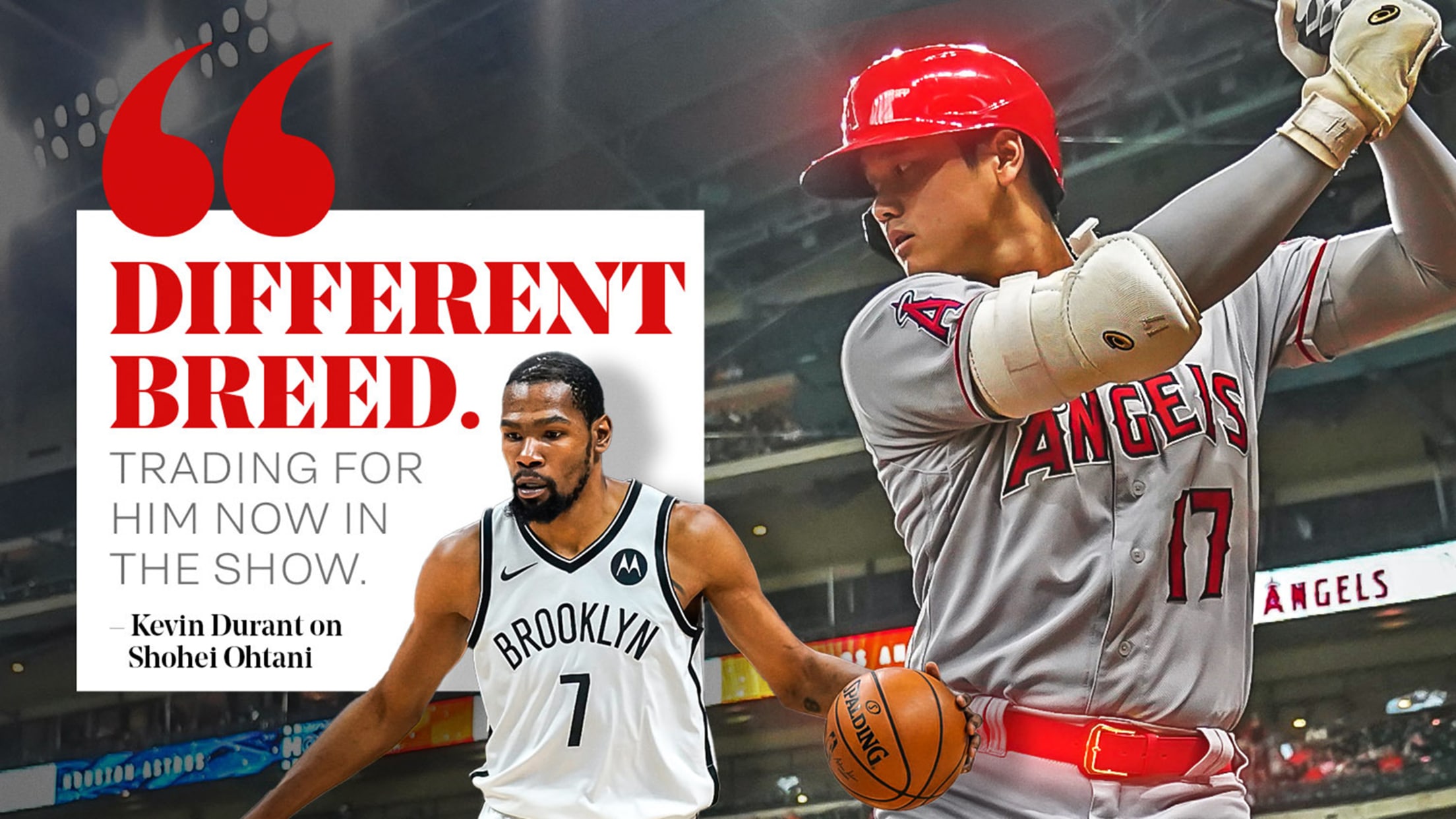 Kevin Durant appears to be a fan of MLB The Show. But now he's coming around to the wonder that is The Sho'. The Brooklyn Nets star called two-way phenom Shohei Ohtani a "different breed" in a Twitter exchange on Tuesday night, after Ohtani delivered his best start of the
These prospects could be future closers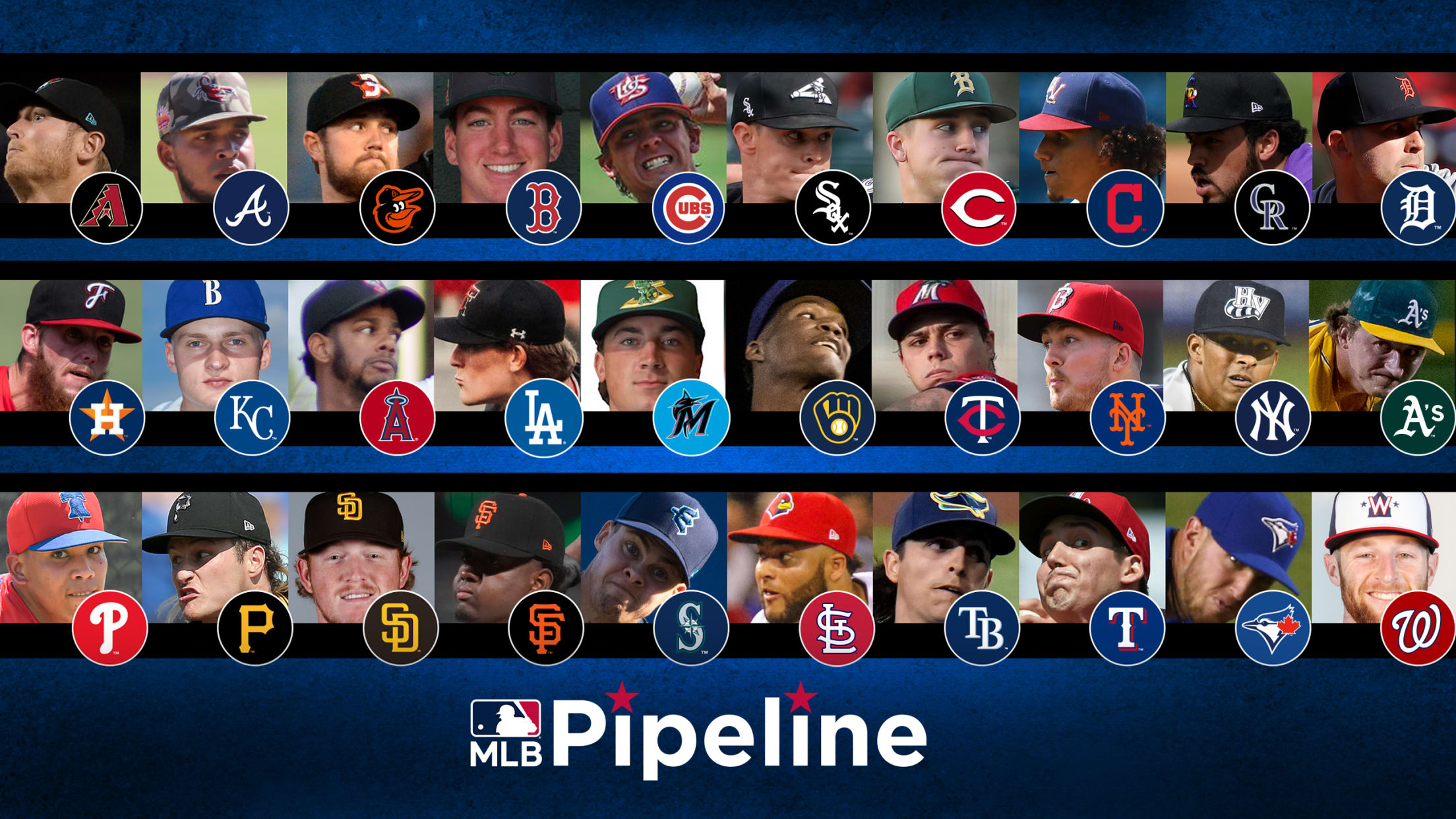 Playing Metallica, Dropkick Murphys or AC/DC over the stadium loudspeakers isn't enough. It takes a certain type of pitcher to close out a tight ballgame. What is required is one or two elite pitches and a mindset that won't wilt under pressure. The role of the closer has evolved over
Photo mix-up leads to classic card
As part of the celebration of the 70th anniversary of Topps baseball cards, we've asked fans (as well as our staff) to submit their all-time favorite baseball cards, and we've broken them down by team. We'll be revealing submissions regularly throughout the season, ranging from the famous to the weird,
Angels Vault: Erstad's amazing HR bookends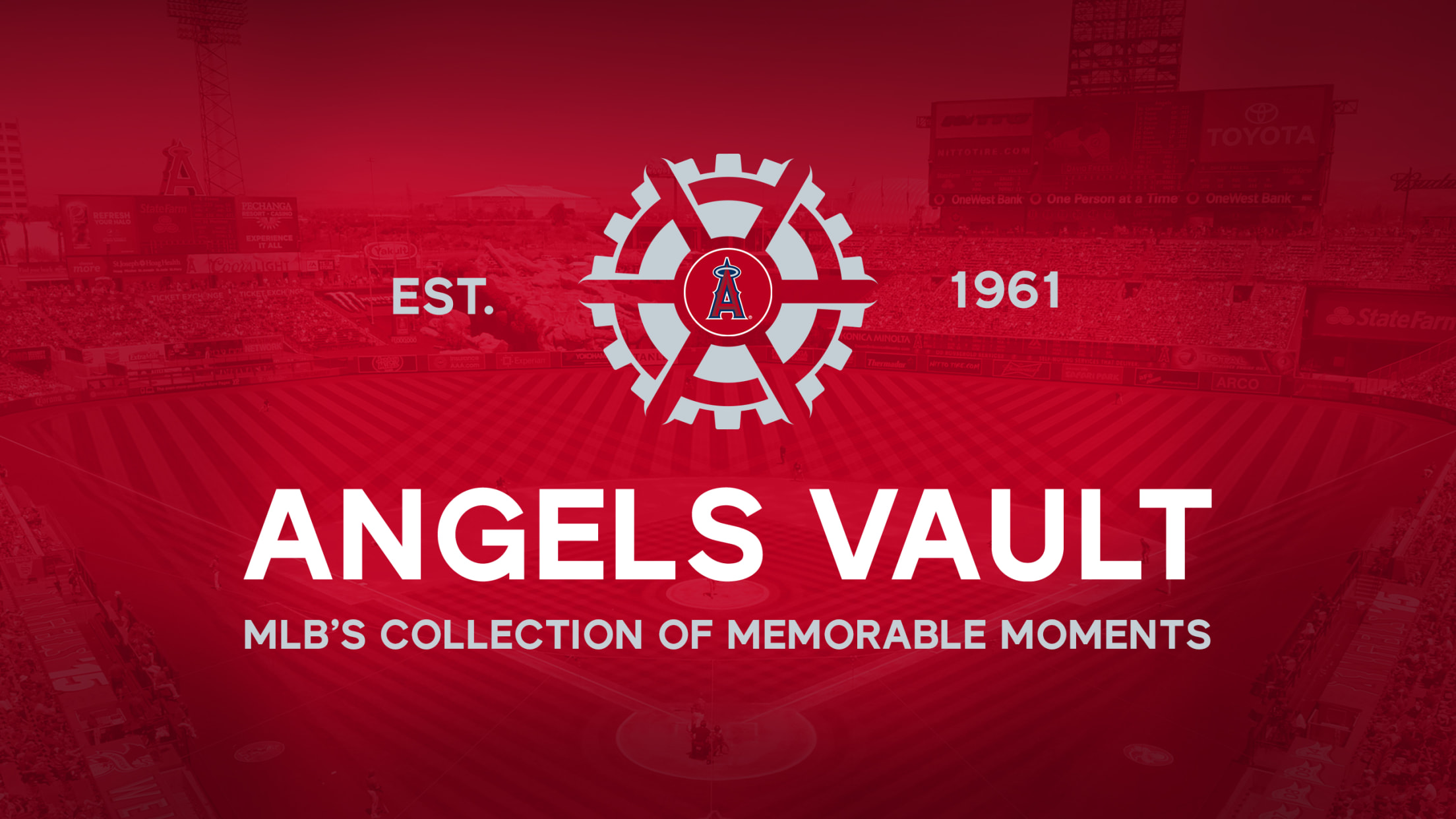 MLB.com is digging back into its massive video vault to uncover classic plays that you have loved, forgotten about or, perhaps, are discovering for the very first time. Watch these moments and many, many more on the MLB Vault YouTube page.
Ohtani fans 10 in 7 frames, then plays RF
Outing is longest for two-way player since returning from TJ surgery
Two-way star Shohei Ohtani conquered two of his biggest issues on the mound this season against the Astros on Tuesday night, working through an uneventful first inning and only walking one batter over seven strong innings in one of the best starts of his career. Ohtani struck out 10 and
Rendon nears return; TJ surgery for Barreto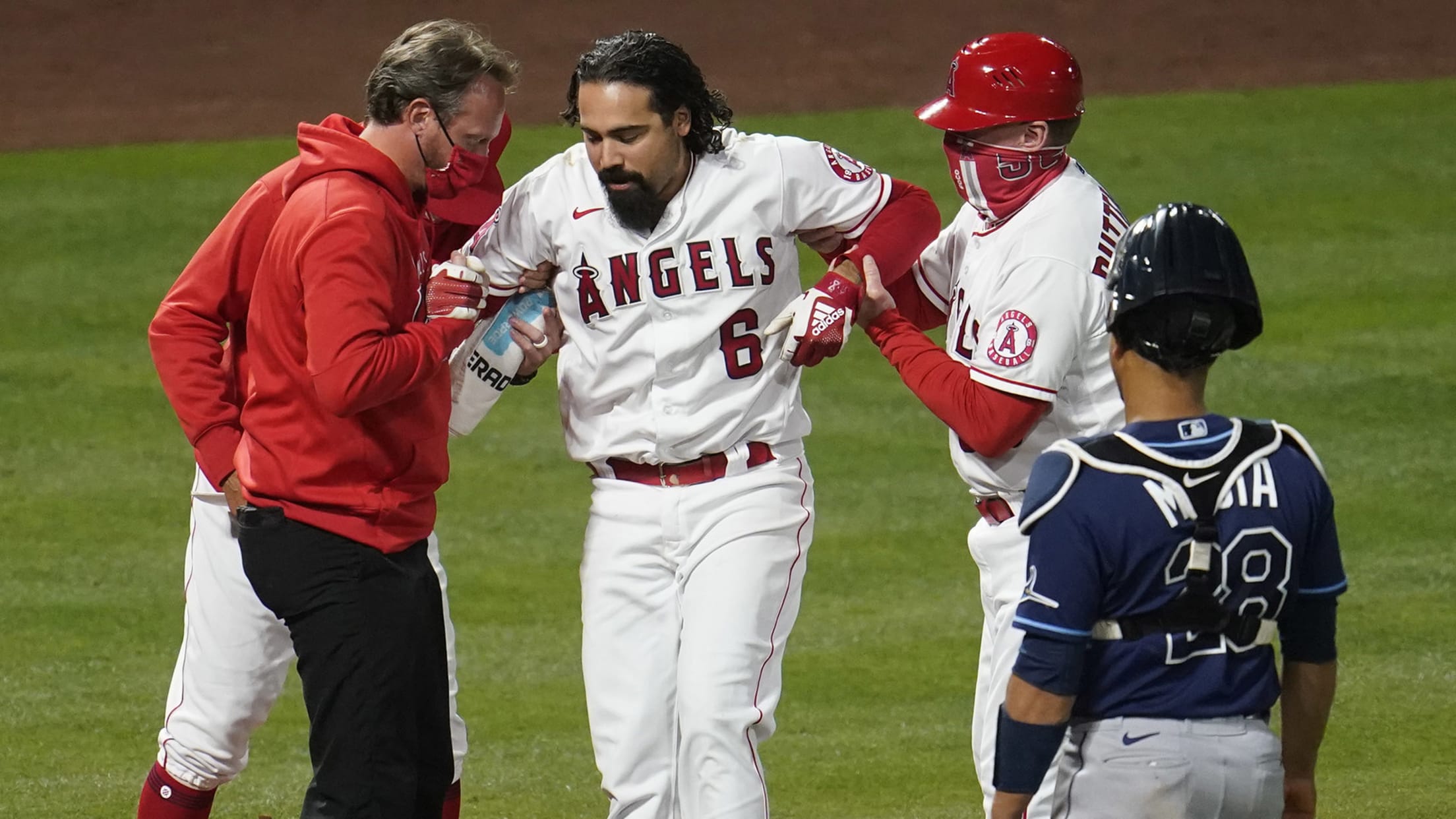 Angels star third baseman Anthony Rendon, who has been out since May 3 with a left knee contusion, is nearing a return to action, as he could be activated on Friday ahead of the club's three-game series against the Red Sox at Fenway Park. Rendon sustained the injury on a
How Walsh is backing up last year's breakout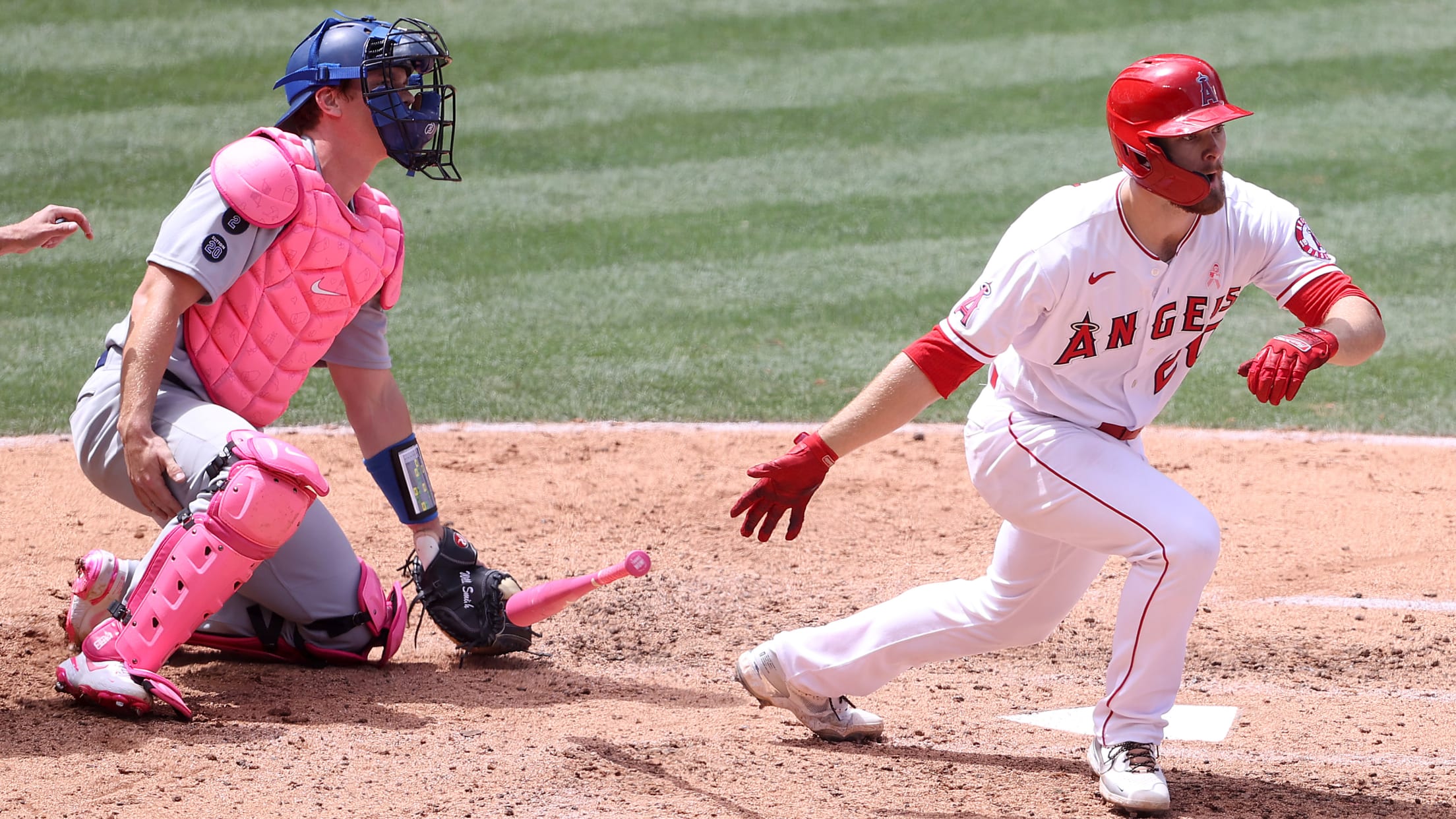 When the Angels parted ways with future Hall of Famer Albert Pujols last week, most of the conversation was about the unexpected timing of it, what it meant for his legacy, and if it meant the end of his career or if some other club would give him a shot.
'Pretty spectacular': Walsh goes 4-for-4 in win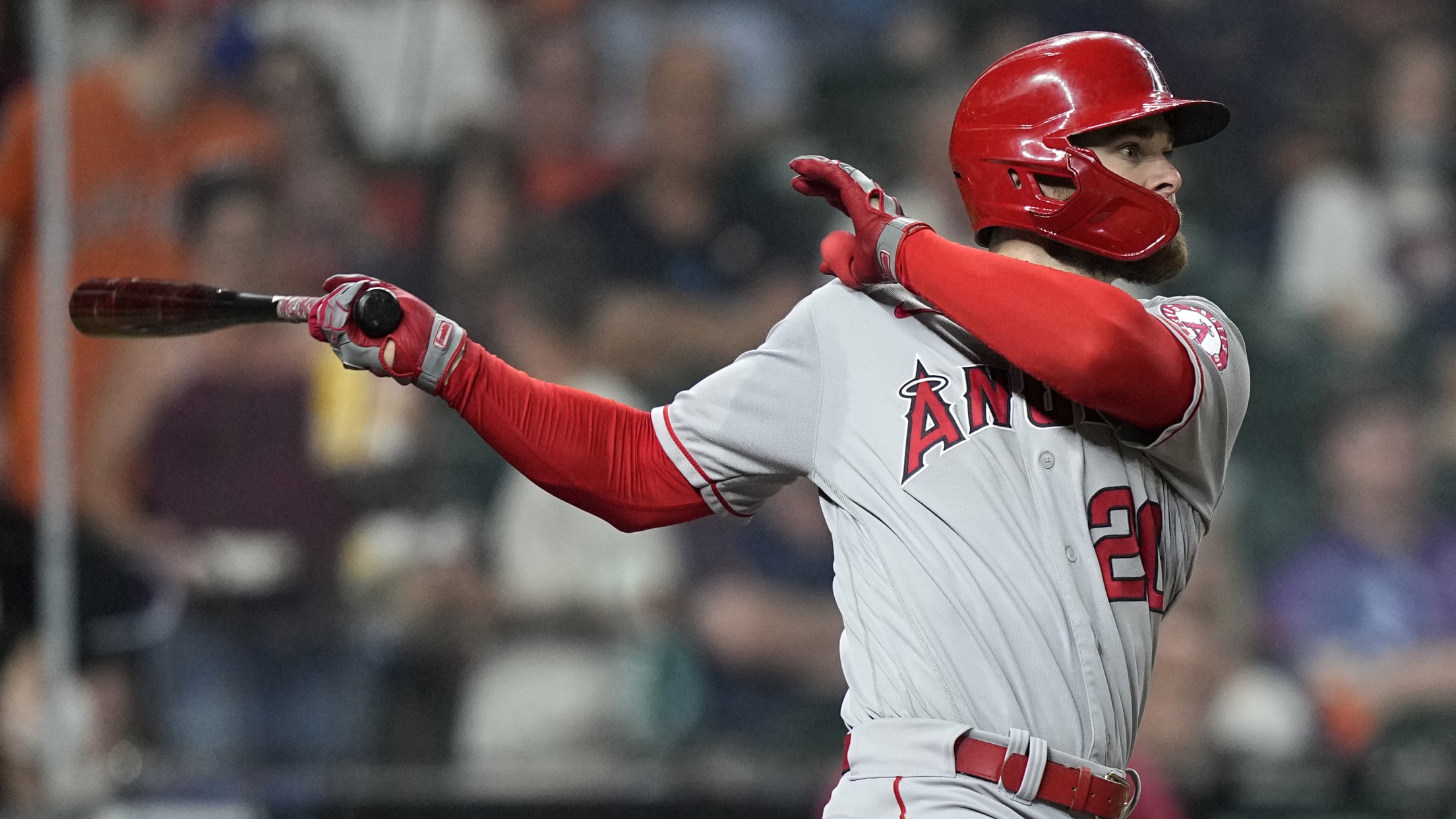 It was a breakout rookie year for Jared Walsh in the shortened 2020 season, but it was fair to wonder if he'd be able to replicate it over the course of a full season in '21. But Walsh has surprisingly been one of the best hitters in the Majors so
Halos wrap eventful week on a high note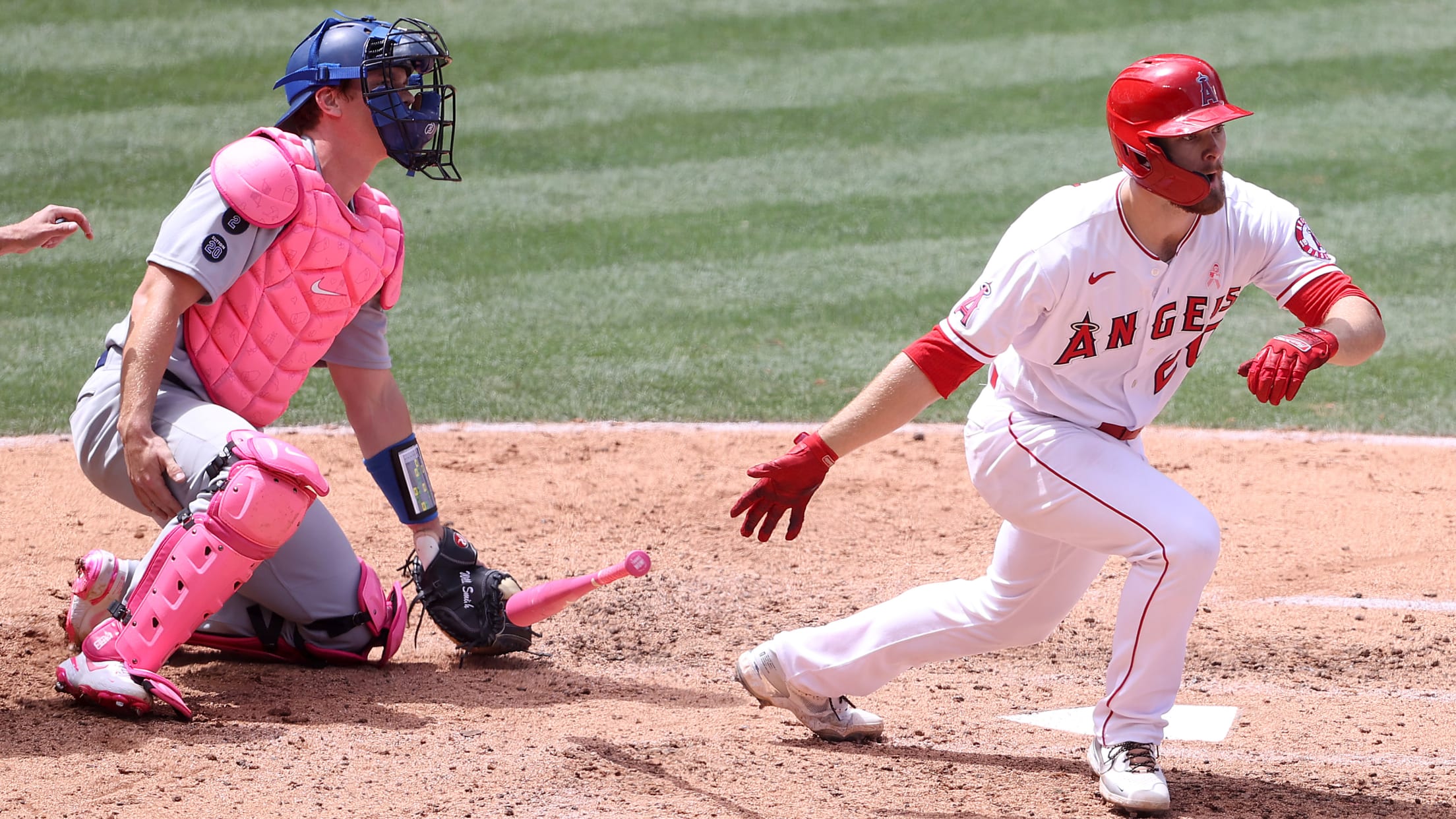 ANAHEIM -- In a week filled with unexpected roster moves, some strong offense and home series against both of the 2020 World Series participants, this last week for the Angels was eventful. The Halos wrapped up the seven-game homestand with a 2-1 win against the Dodgers on Sunday at Angel
Notes: Watson returns; Suarez called up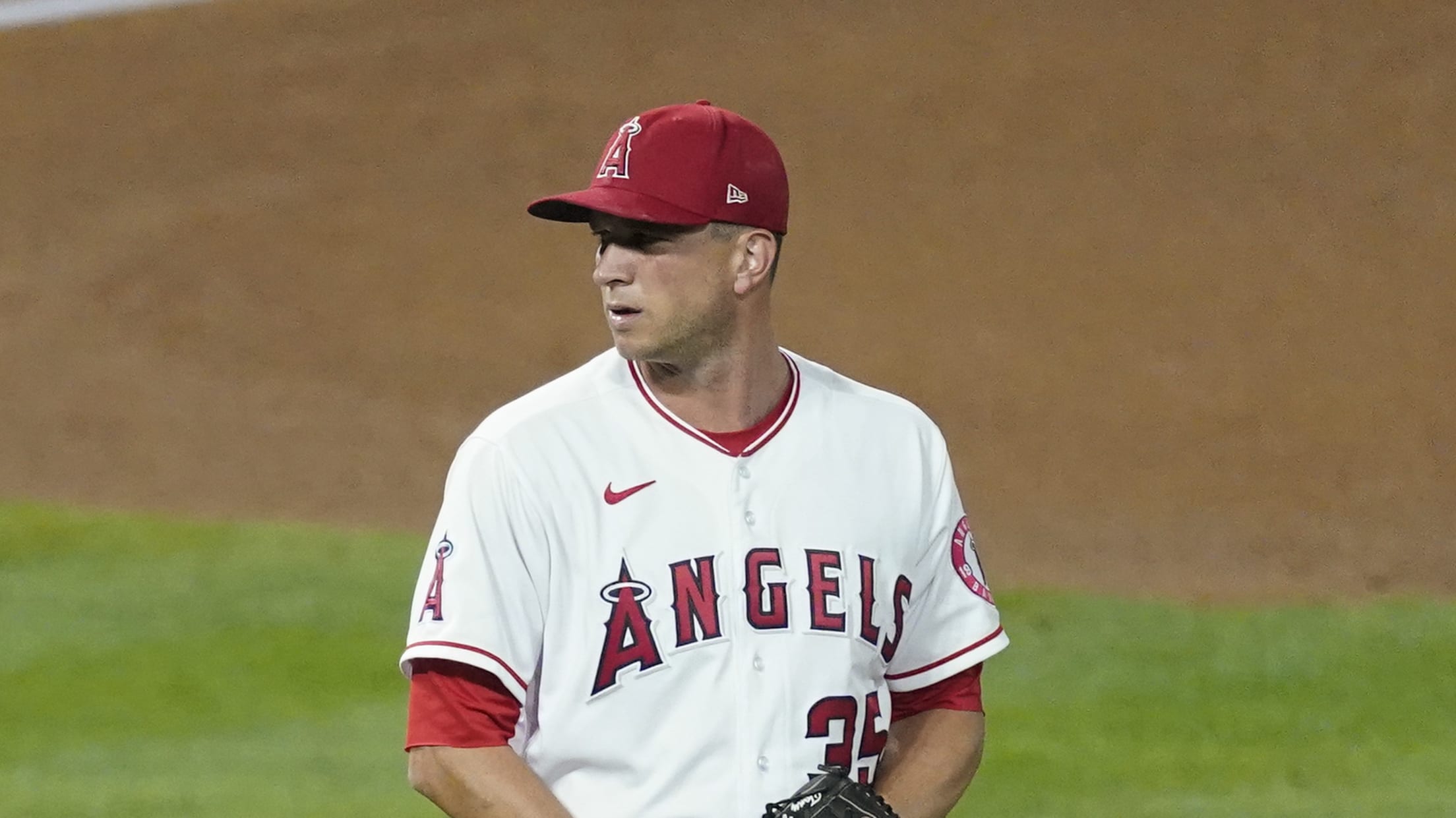 ANAHEIM -- The Angels made a number of roster moves ahead of Sunday's series finale against the Dodgers. The Halos reinstated lefty reliever Tony Watson (calf) from the IL and called up lefty José Suarez in place of right-hander Alex Cobb, who was placed on the injured list on Saturday.
Prospects headed all over map to open 2021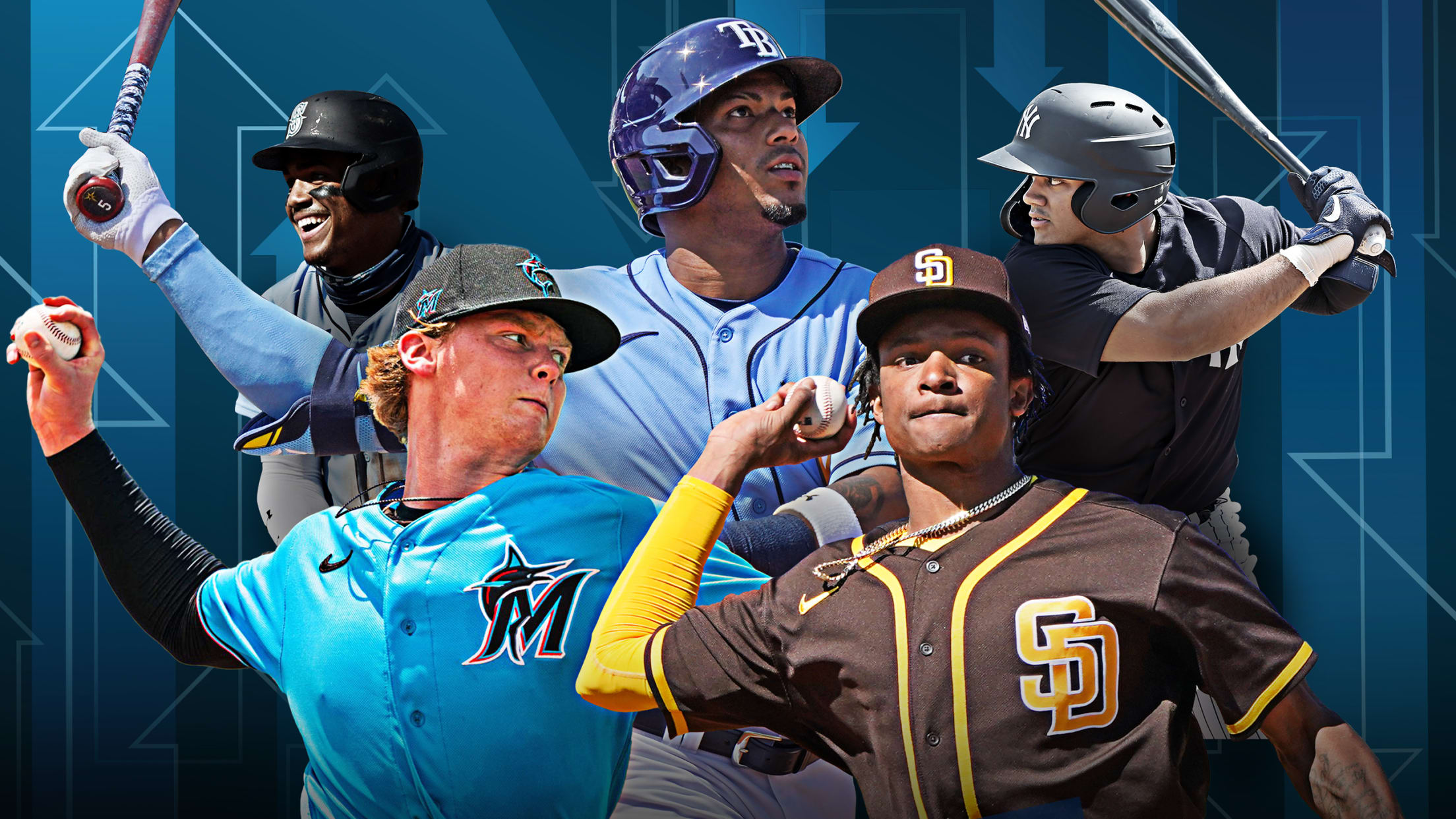 This was the Wild West of prospect assignment. The lost 2020 Minor League season left organizations without a rulebook or at least an industry standard on where to put players for Opening Day. Most players went a full year without competitive play. Even those at the alternate sites faced the