Yelich, Trout named Aaron Award winners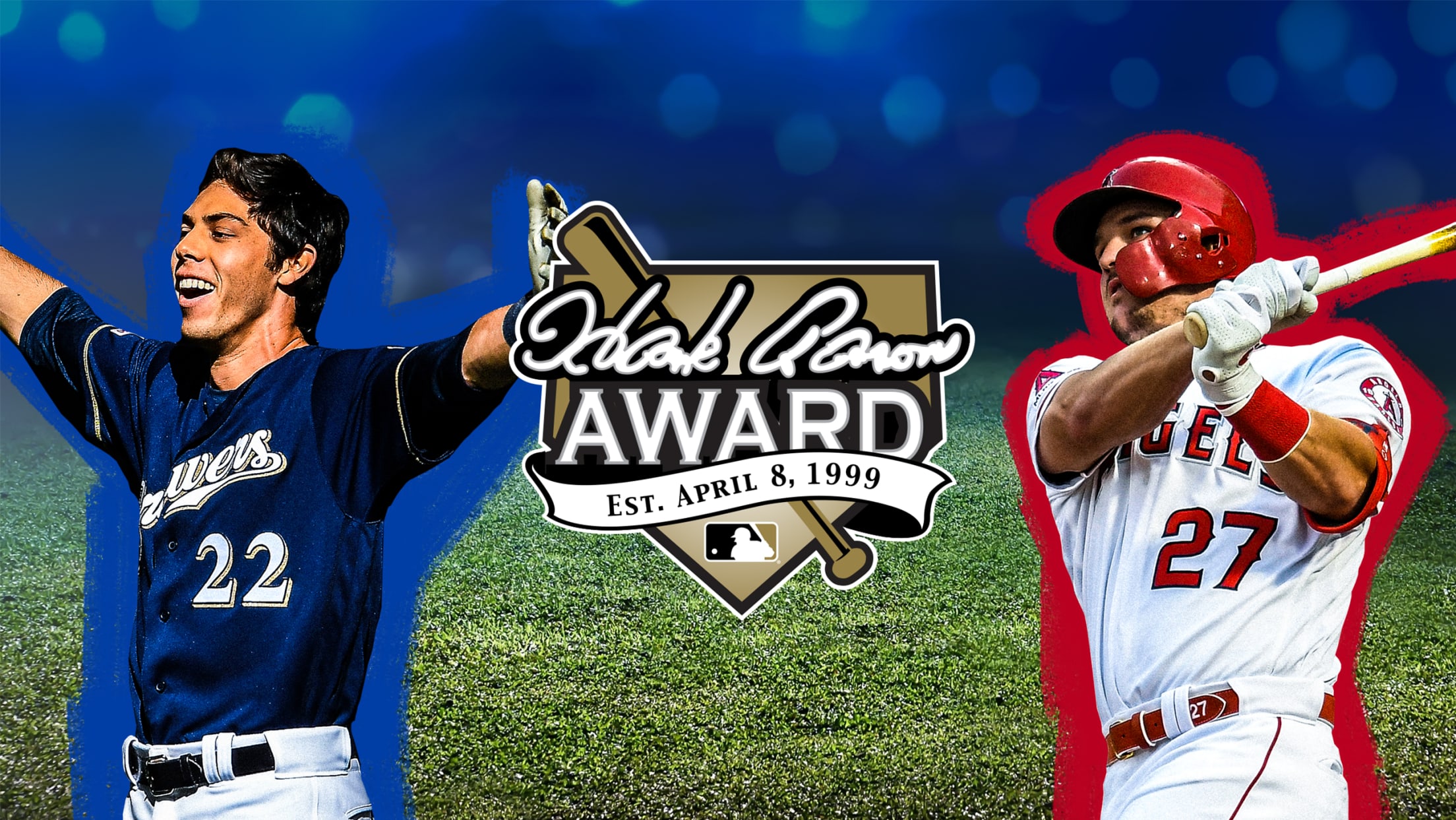 HOUSTON -- Some element of what-could-have been will always color the 2019 seasons of Mike Trout and Christian Yelich. In early September, they were statistically the best hitters in the American and National Leagues. Then Yelich fractured his right kneecap and Trout underwent surgery to remove a Morton's neuroma from
Inbox: How much are Angels willing to spend?
Beat reporter Rhett Bollinger answers questions from Los Angeles fans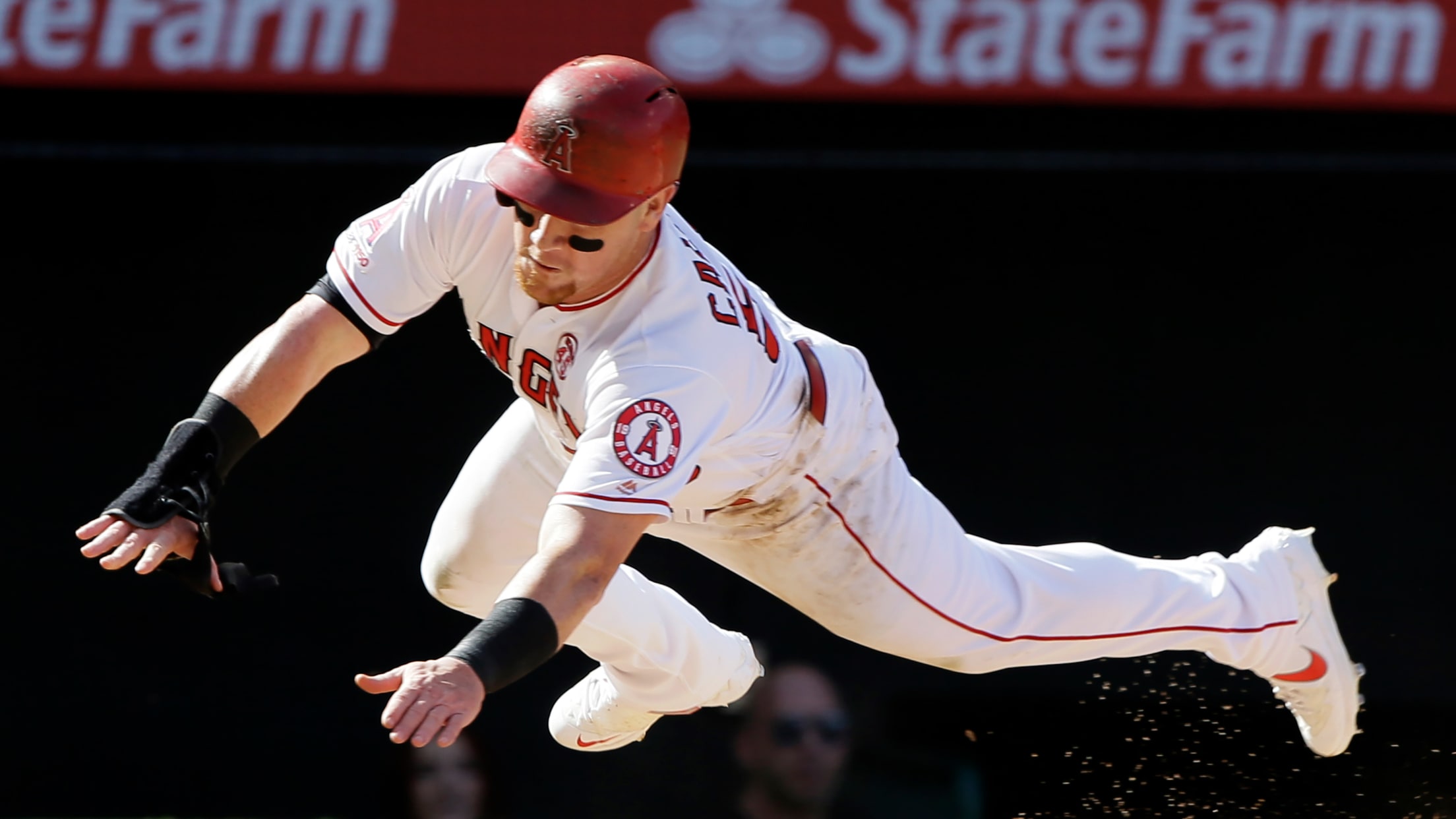 ANAHEIM -- It's an exciting week for the Angels, as Joe Maddon is set to be officially introduced as the club's new manager at a press conference on Thursday at noon PT. It's the first step for the Angels this offseason as they try to re-establish themselves as contenders after
Ohtani: 2019 season should have been better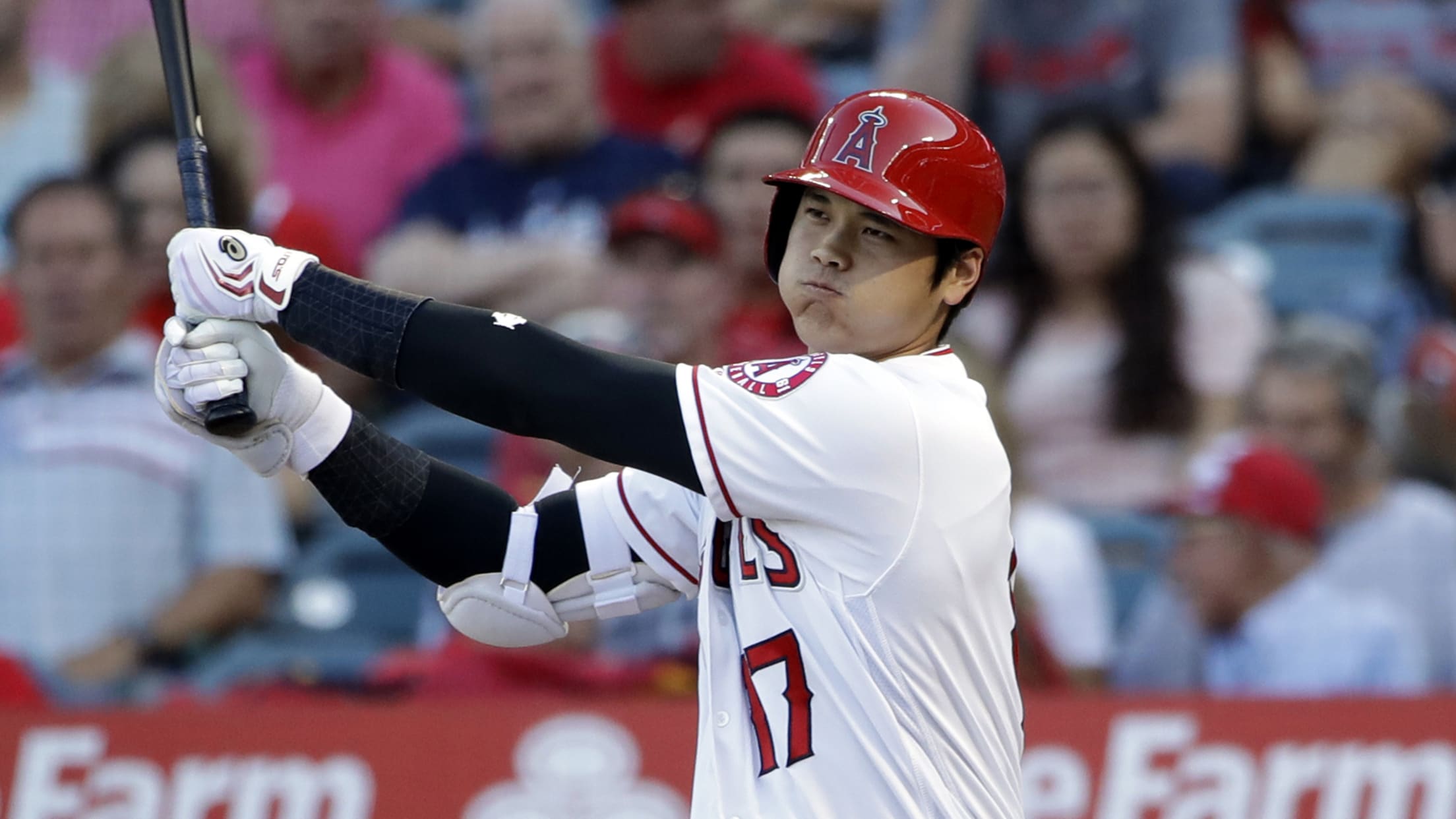 ANAHEIM -- The 2019 season was a unique one for Shohei Ohtani, who was limited to serving as a designated hitter and not a pitcher, robbing him of his two-way status after undergoing Tommy John surgery on Oct. 1, 2018. Ohtani, though, proved he's still a strong hitter, batting .286/.343/.505
Angels to introduce Maddon as skipper Thursday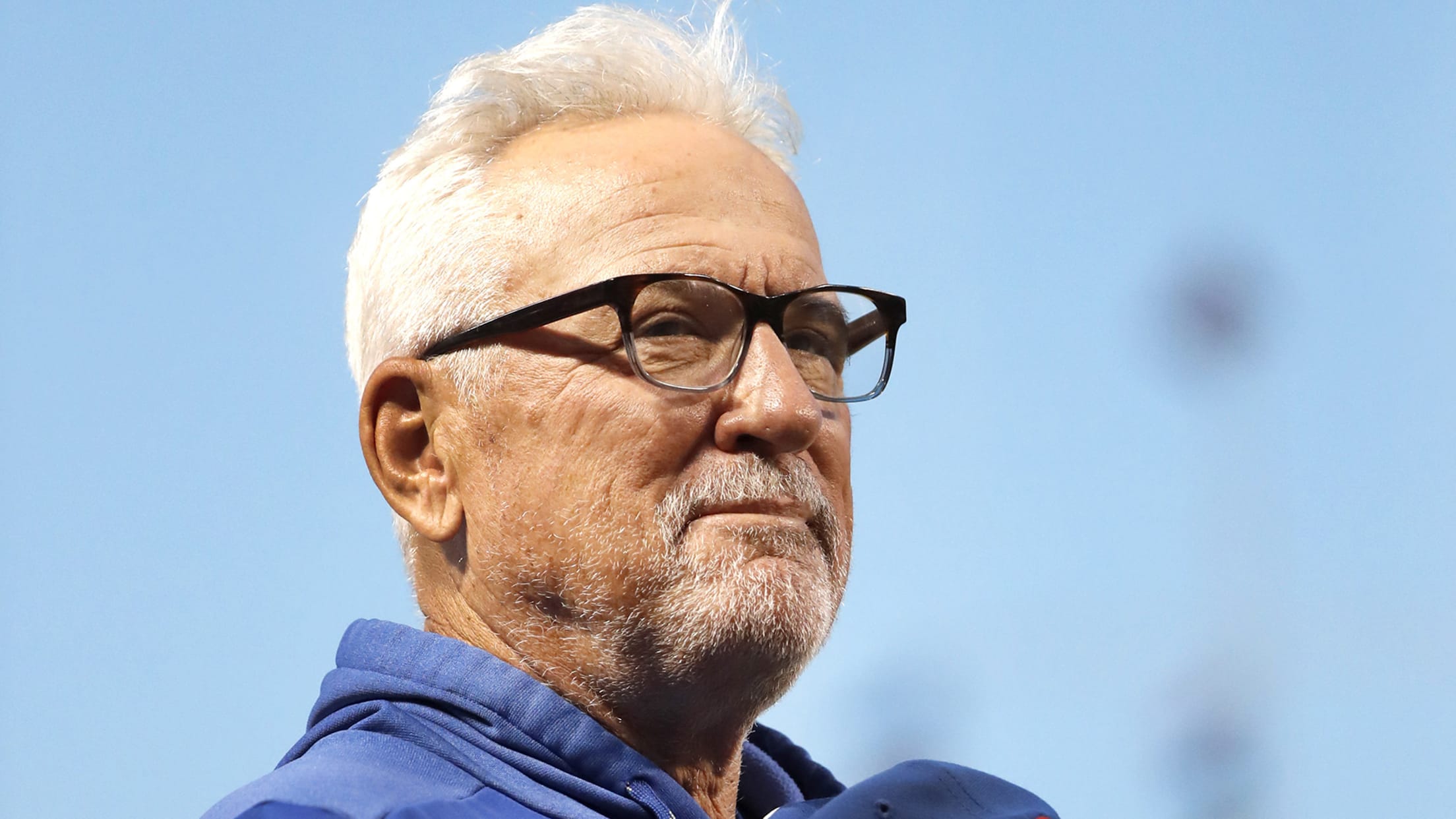 ANAHEIM -- The Angels got their man, as they hired veteran Joe Maddon to be their next manager, reportedly on a three-year contract. The club will officially introduce Maddon as its next skipper at an Angel Stadium news conference on Thursday at noon PT. The hiring marks a homecoming for
These 5 hitters have stood out in the AFL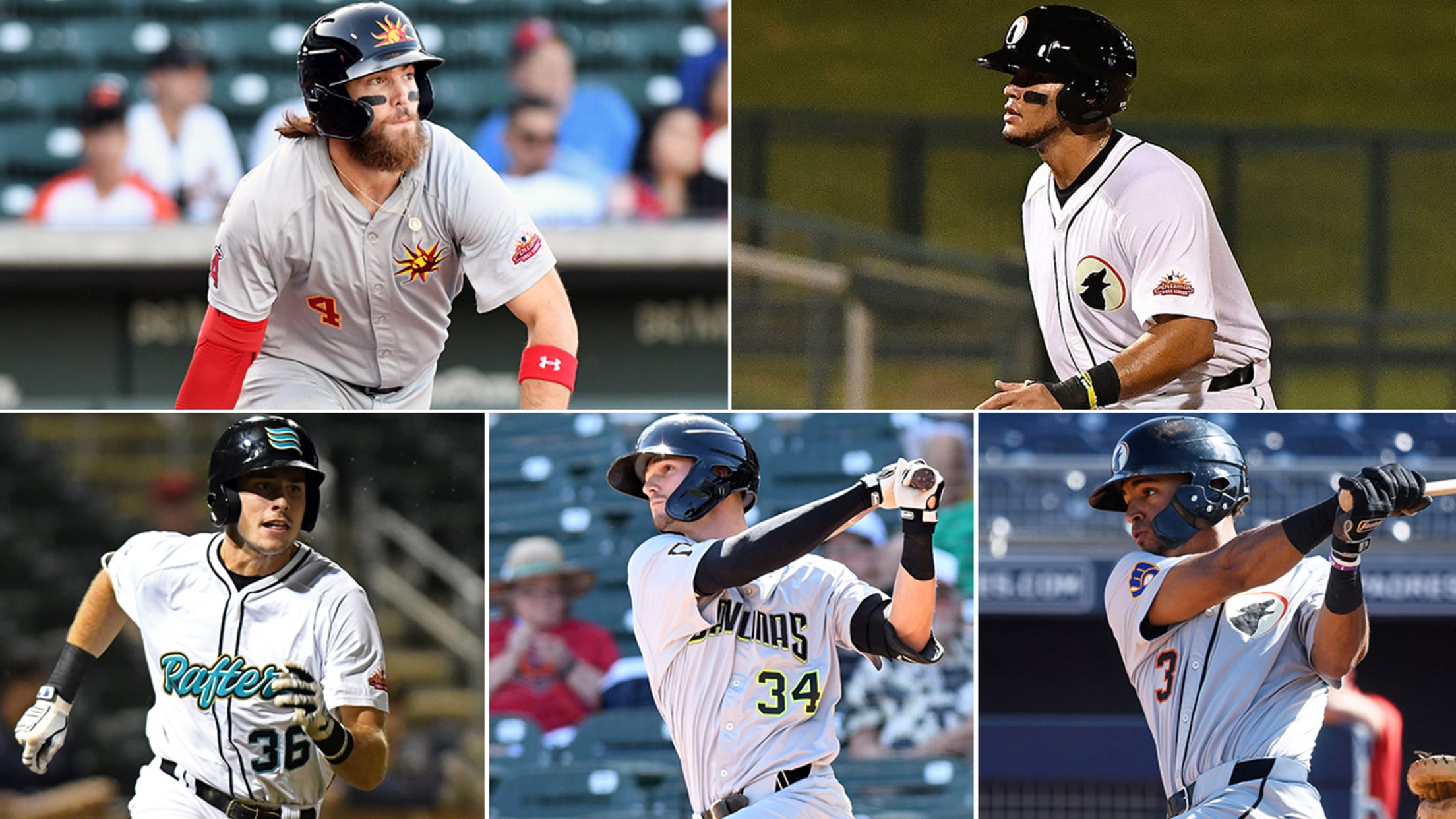 Some of the top players in the Minors are putting the final touches on their seasons in the Arizona Fall League, where the final week of the season is underway. MLB Pipeline has been on location for more games than ever before this year, with members of our team present
Players choose Player of Year finalists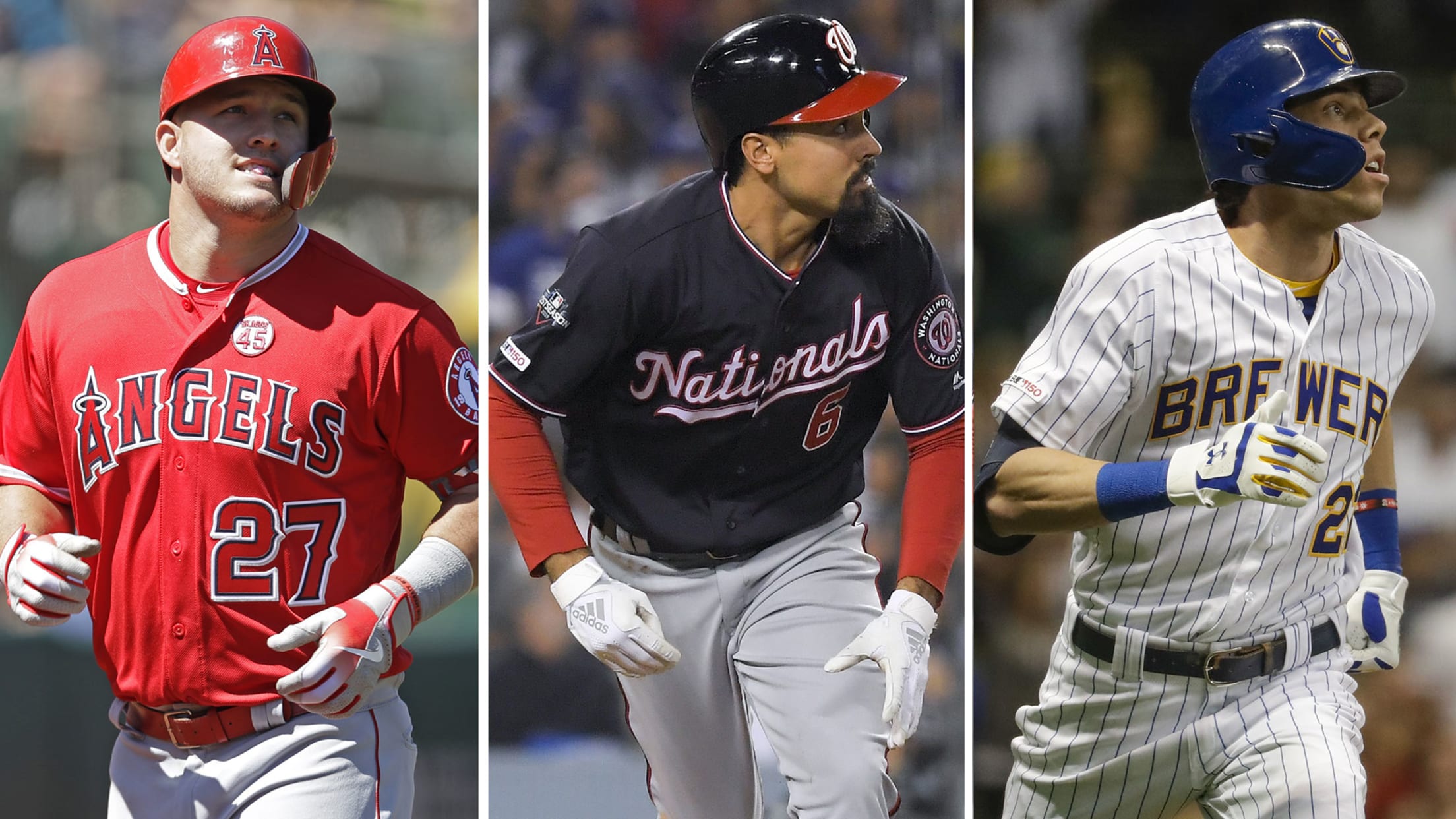 MLB players, through the MLB Players Association, named finalists for the 2019 Players Choice Awards on Friday afternoon, including naming Angels center fielder Mike Trout, Nationals third baseman Anthony Rendon and Brewers right fielder Christian Yelich as finalists for the Player of the Year Award. None of the three finalists
Angels Arizona Fall League updates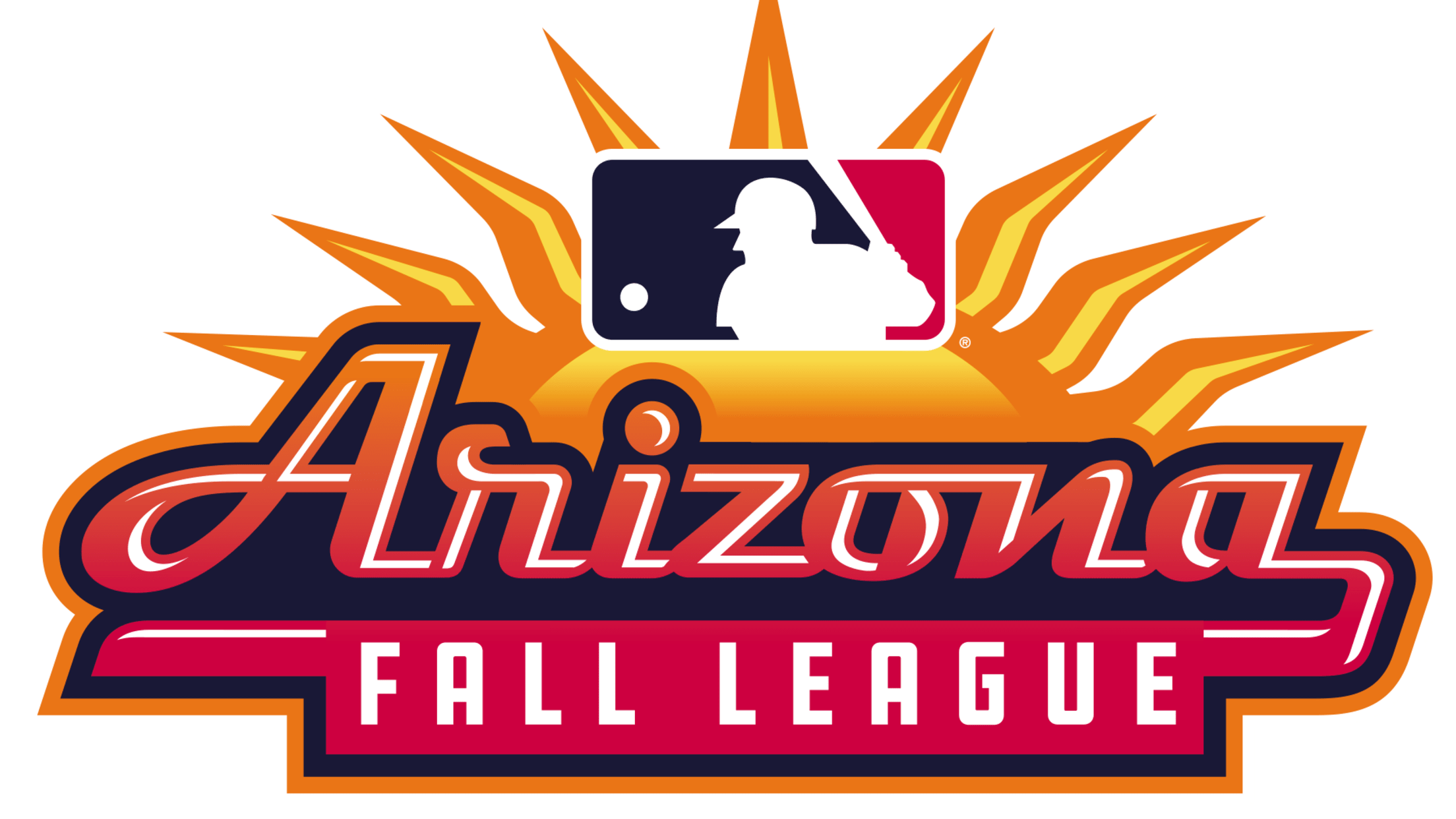 Eight Angels prospects are playing for the Mesa Solar Sox in the 2019 Arizona Fall League: Outfielder Jo Adell (No. 1, MLB No. 5), outfielder Brandon Marsh (No. 2), second baseman Jahmai Jones (No. 6), right-hander Aaron Hernandez (No. 14), right-hander Nathan Bates, right-hander Isaac Mattson, catcher Franklin Torres and
Every club's best individual playoff performance
From MadBum to Mr. October, these runs went down in franchise lore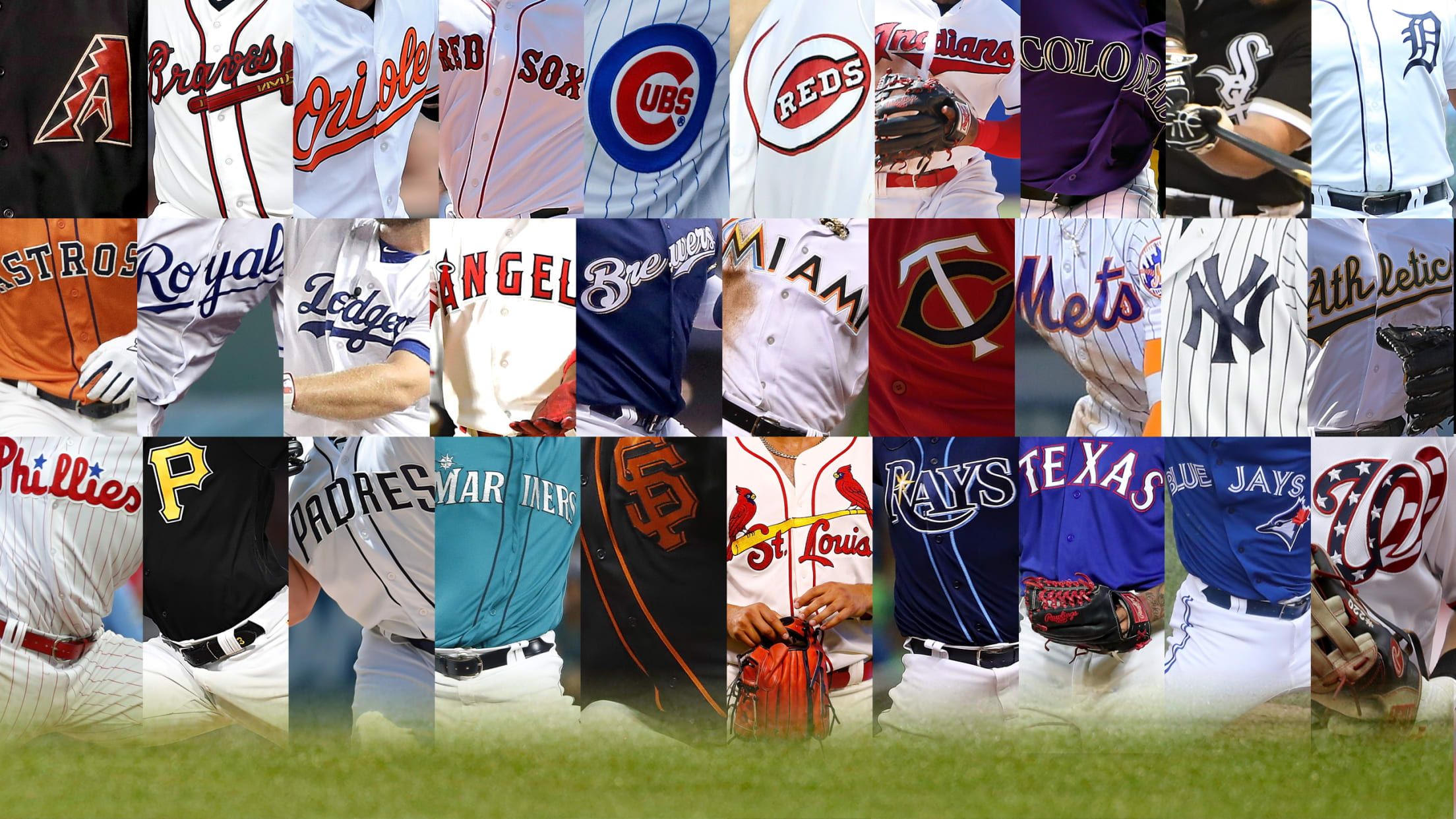 One of the many joys of baseball's postseason is how one player can make such an outsized difference. There's no better time for a player to go on a hot streak than in the playoffs, when he's able to carry his team for a whole series -- maybe even to
How each player did in the Fall Stars Game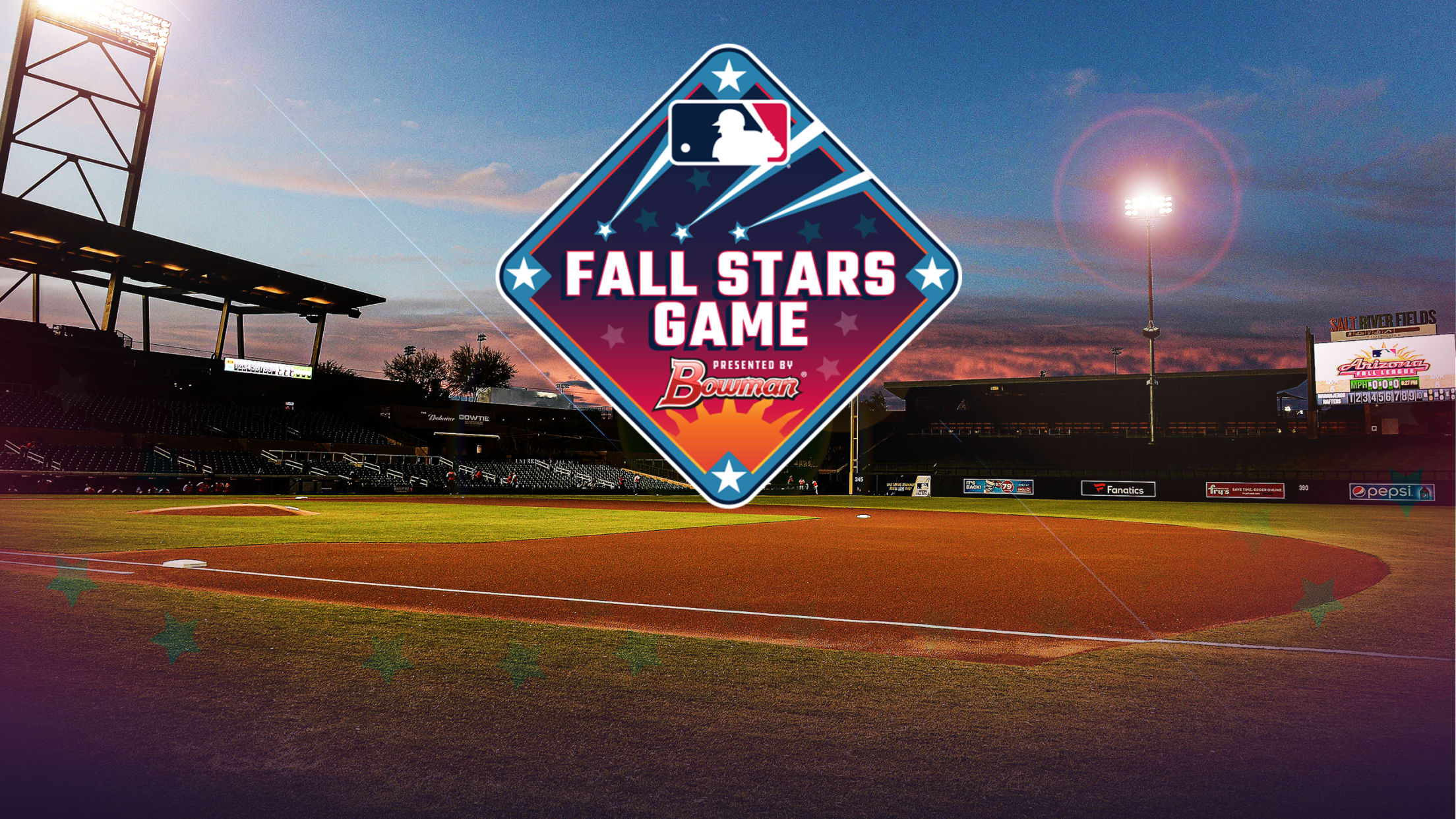 The 14th edition of the Arizona Fall League's Fall Stars Game was held Saturday night at Salt River Fields at Talking Stick, with a number of the game's top prospects on display, including the Twin's No. 1 prospect -- and No. 9 on the Top 100 -- Royce Lewis, who
Inbox: Will Adell join Angels' lineup in 2020?
Beat reporter Rhett Bollinger answers questions from fans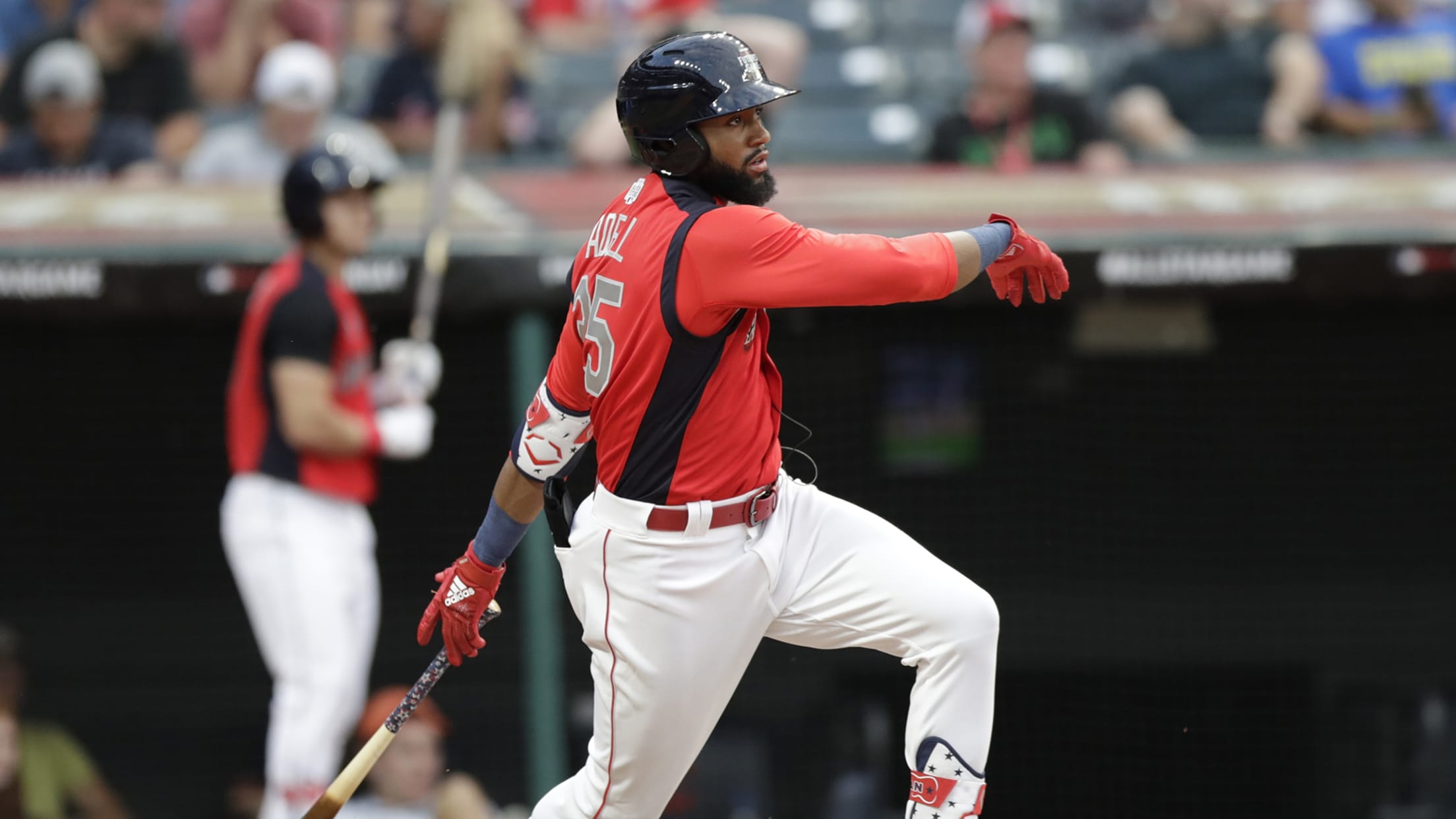 ANAHEIM -- The Angels have an interesting offseason ahead of them for a multitude of reasons, so let's get right to this week's Inbox:
After 2-homer game, Marsh nearing .400 in AFL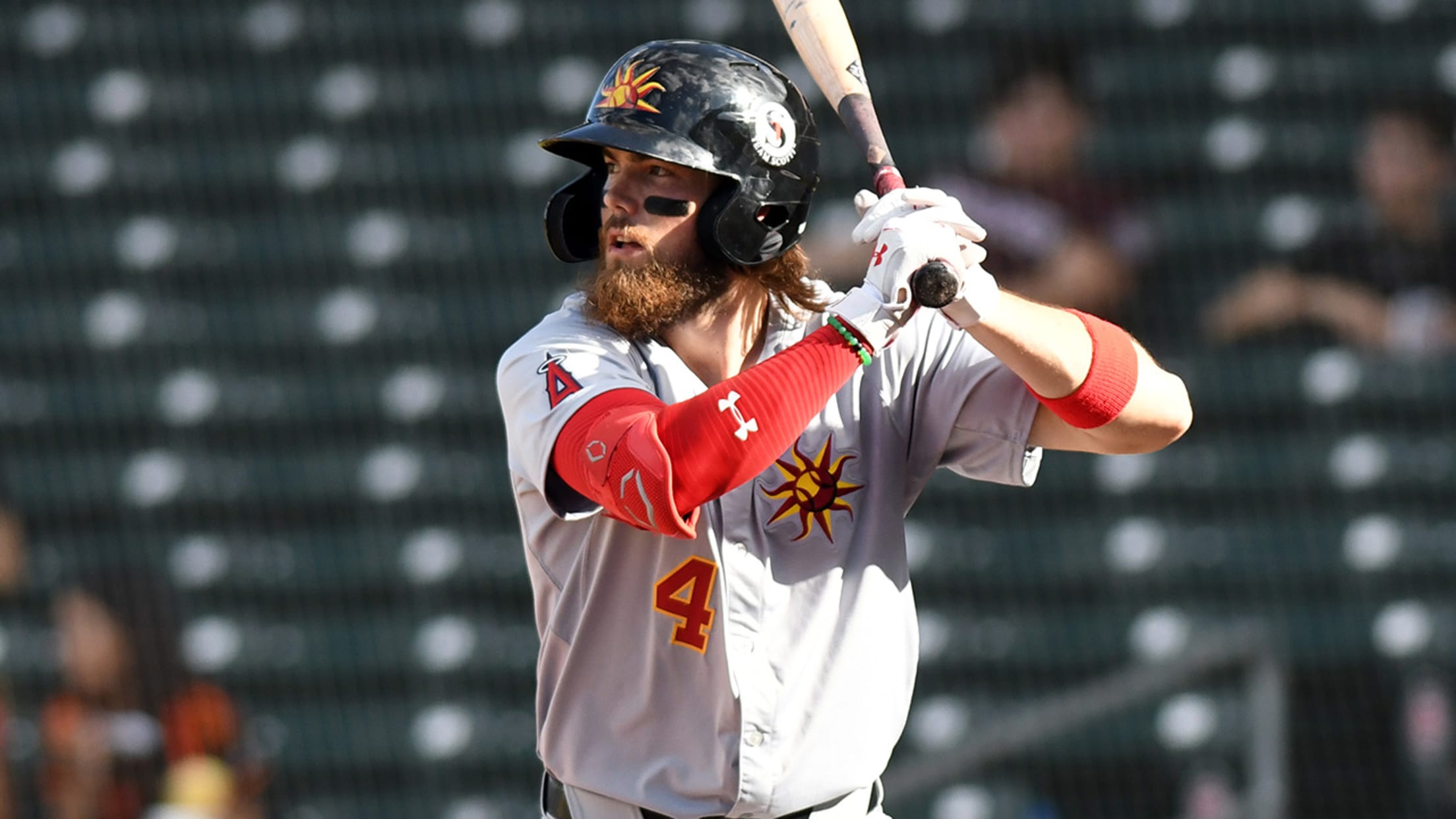 MESA, Ariz. – Brandon Marsh is well aware of the talk about the need to hit for power. It's been the one tool out of all five he has in his box that hadn't shown up consistently in games. One game isn't a trend, but Marsh certainly made sure Arizona
Freese, 2011 WS MVP, retires after 11 seasons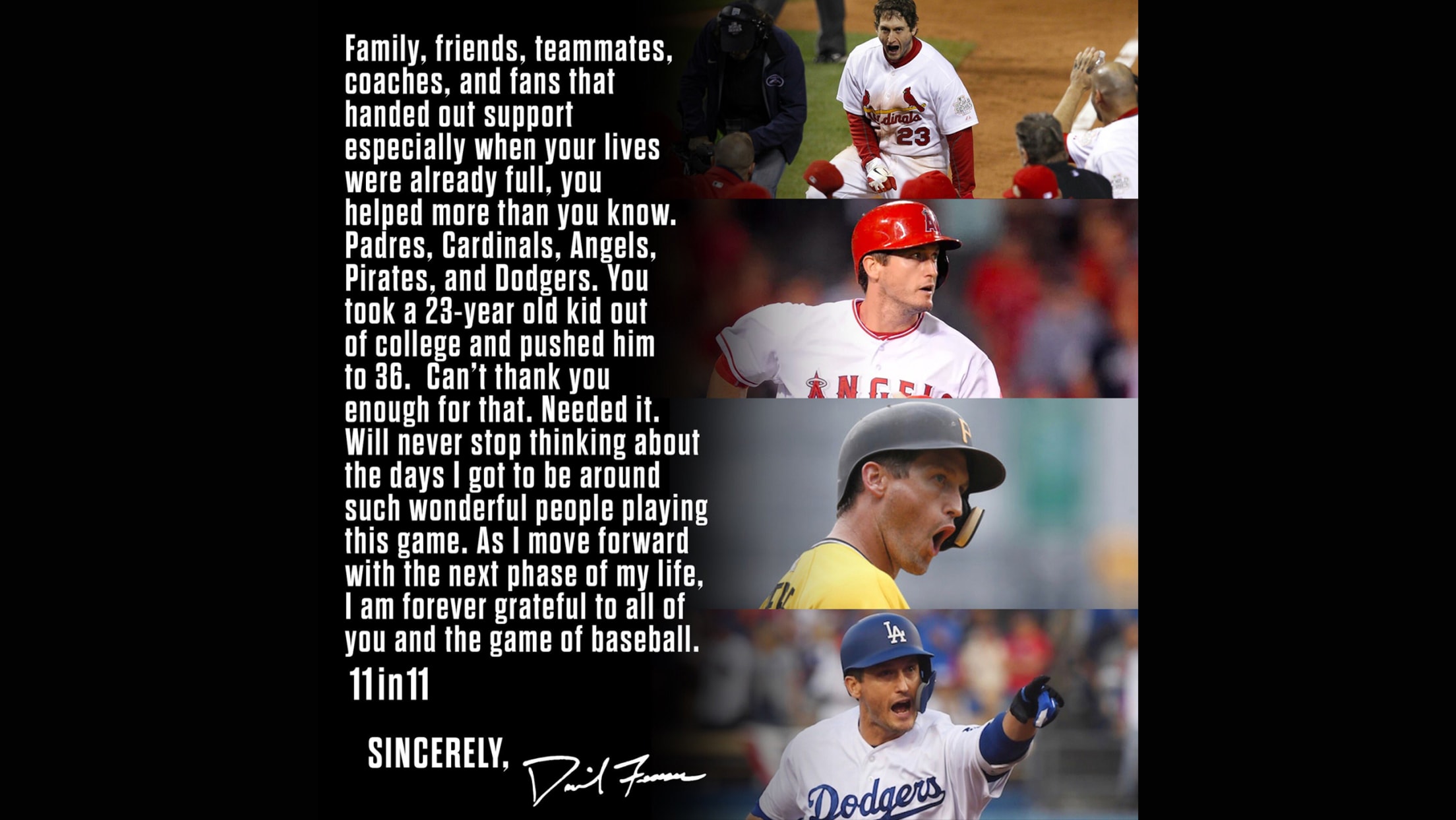 ST. LOUIS -- David Freese, the hometown hero who etched himself in Cardinals history with a pair of swings one October night in 2011, has called it a career. After hinting throughout the season that this would likely be his last, Freese, 36, made his decision to retire official with
Trout awaits MVP vote, eager for healthy return
Stellar season ended prematurely, but slugger's confident in future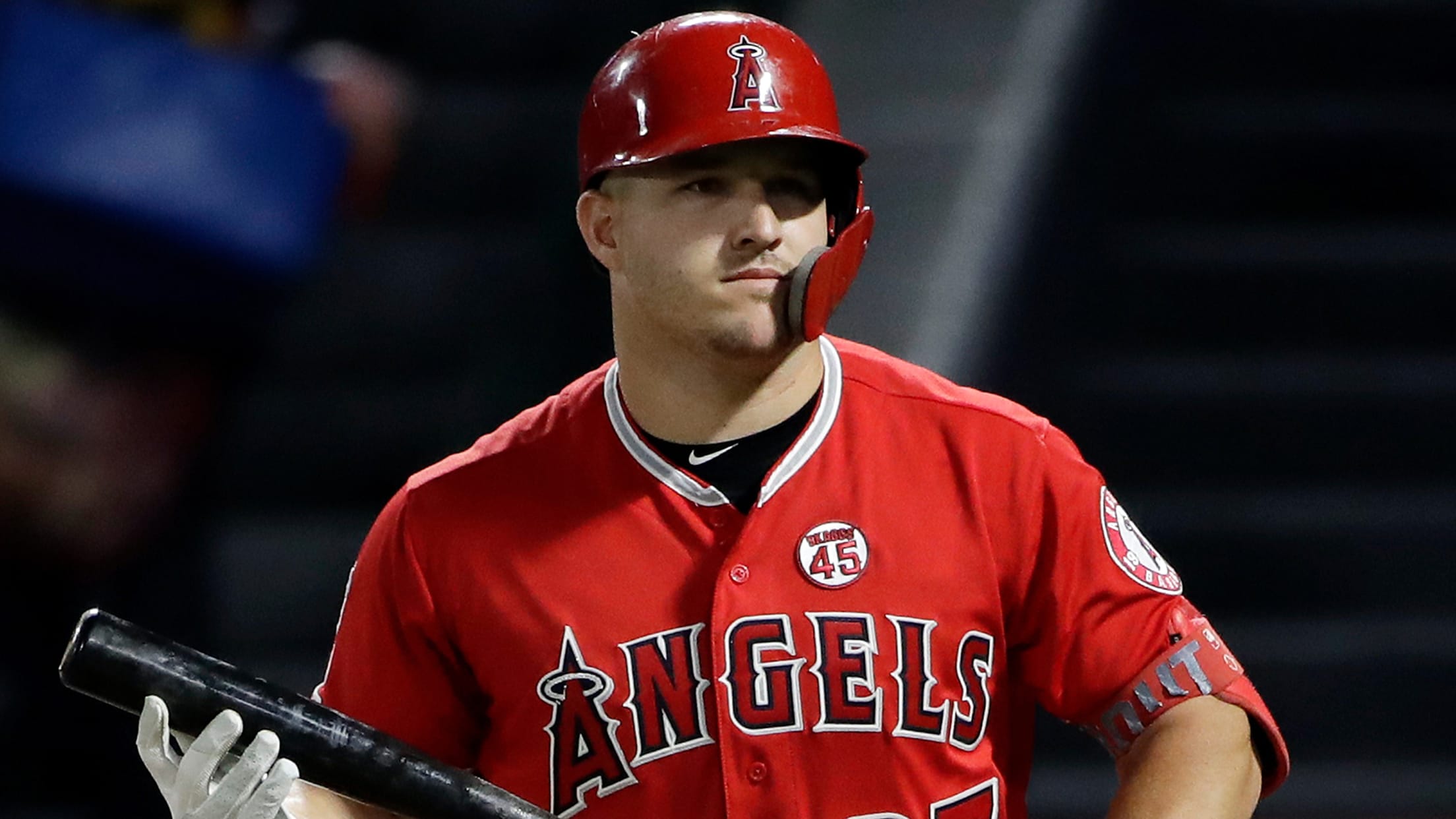 ANAHEIM -- Mike Trout called 2019 his best individual season, but it ended with an injury that sidelined him for the final three weeks with a nerve issue in his right foot that ultimately required surgery. Trout, though, had another incredible year in his first season after inking a 12-year,
Here's every team's biggest offseason priority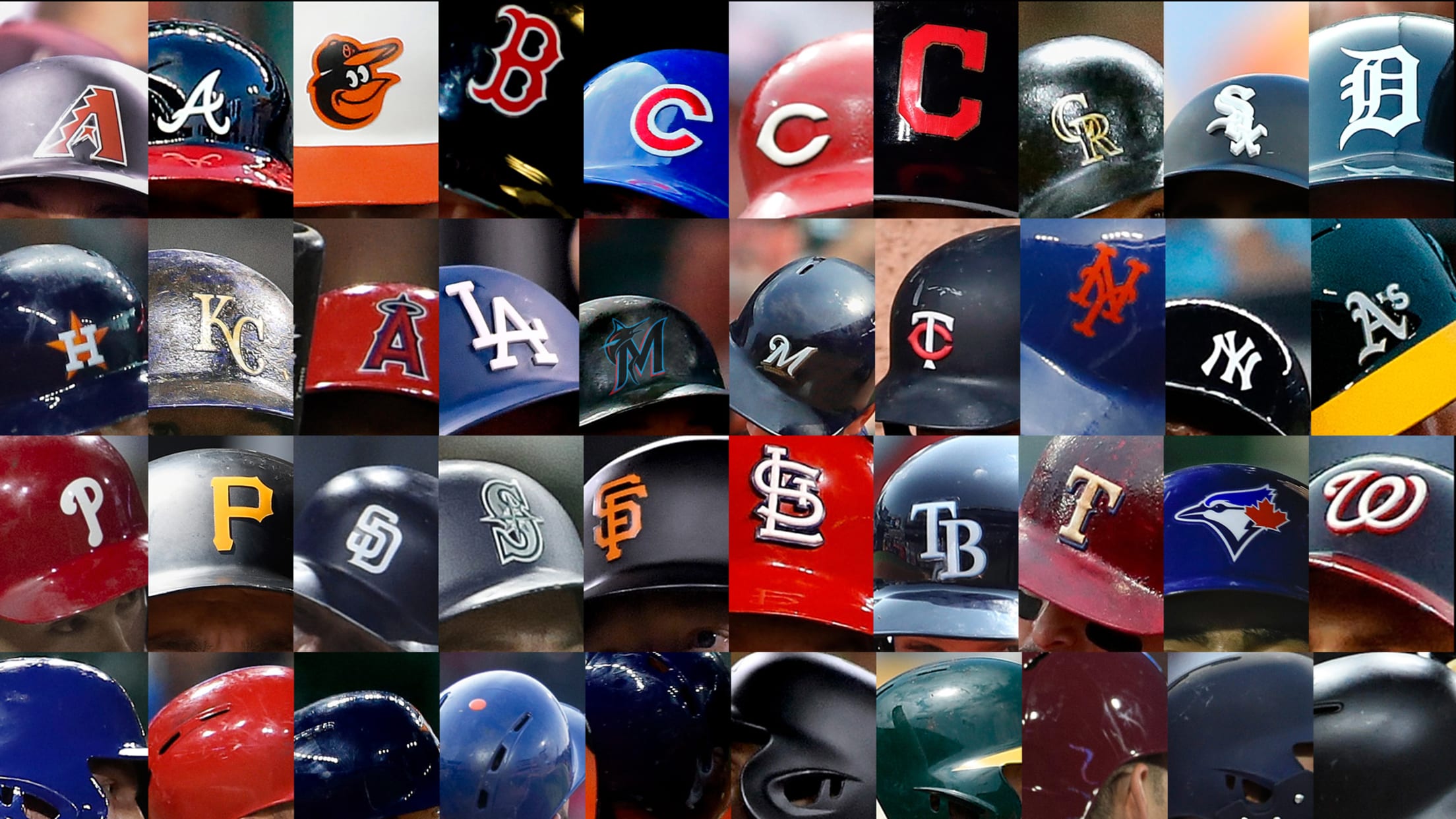 This postseason is just getting exciting, but let's not kid ourselves: If you're not a fan of the four teams that remain, you're likely already making plans for your own team in 2020. There's always next year … and for 26 teams, it's already next year. So today we look
Adell, on hot streak, earns Hitter of the Week
After 1-for-24 start, Angels' top prospect raking in Fall League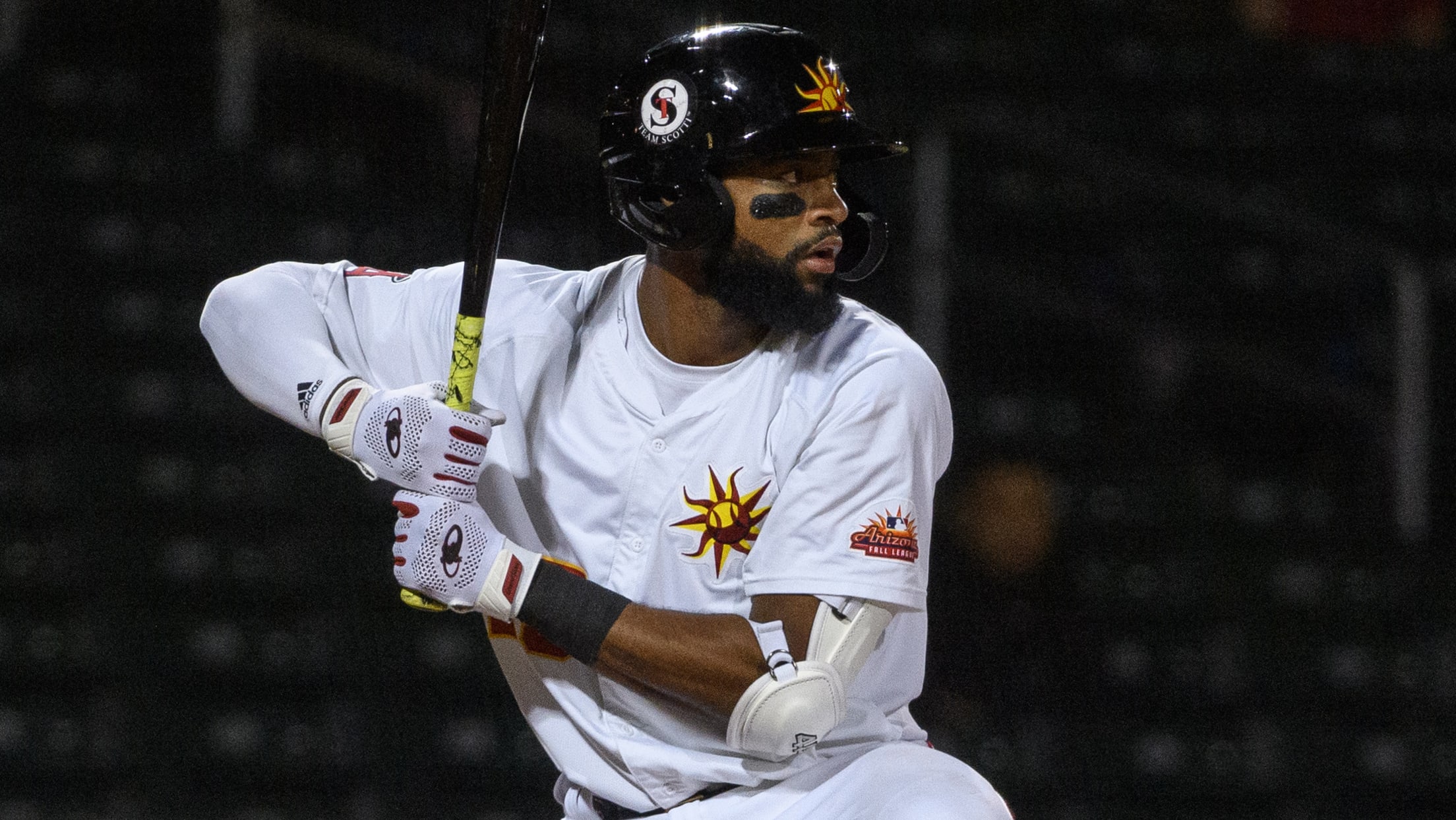 PEORIA -- It's already been quite a week for Angels prospect Jo Adell and we're only three days into it. On Tuesday, the outfielder was named to the Arizona Fall League's Falls Stars Game. On Wednesday, he was named the AFL's Hitter of The Week. "It's been a lot of
Angels have more than manager to address
Roster questions will need to be answered for 2020 season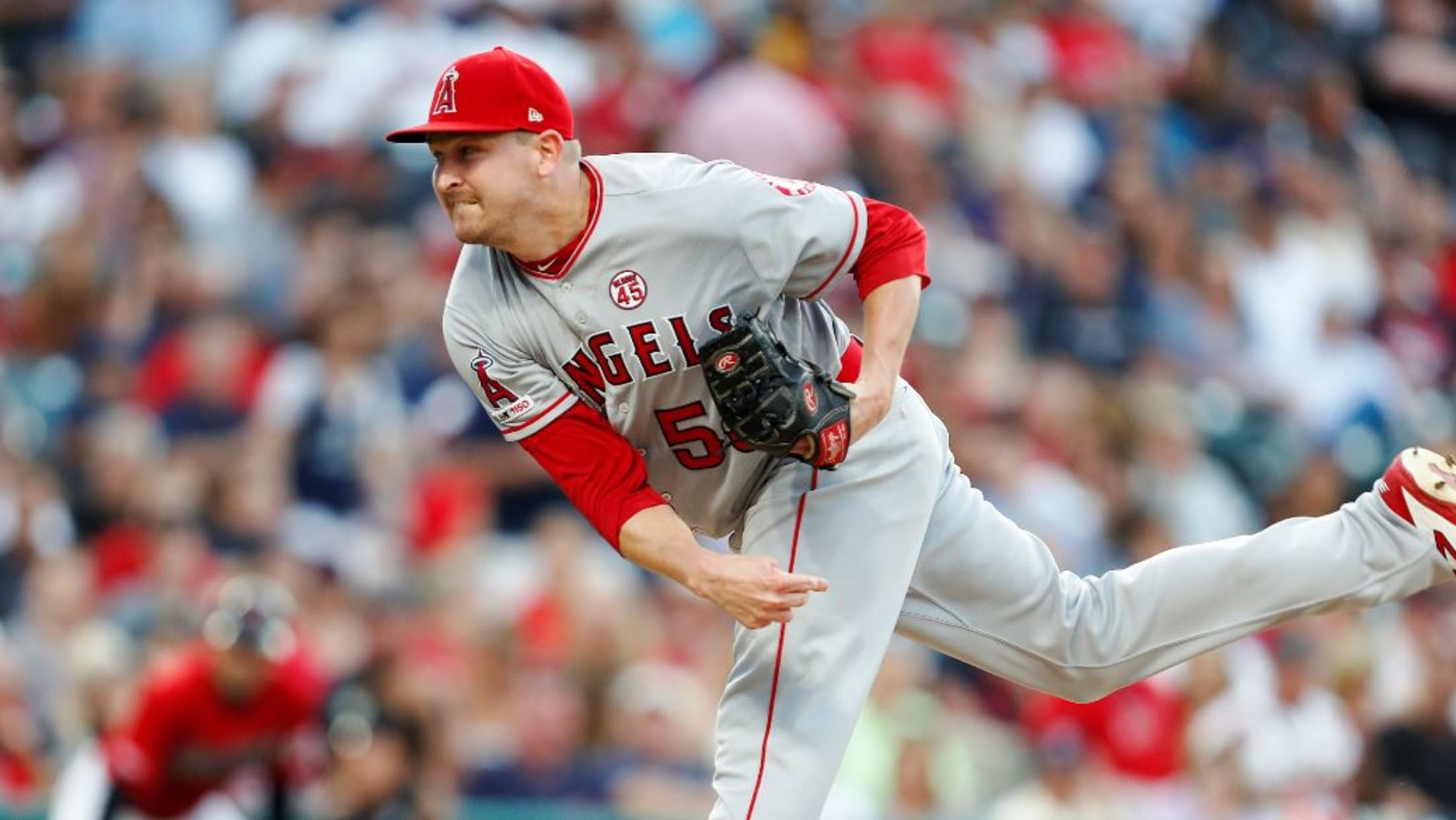 ANAHEIM -- What was expected to be a big offseason for the Angels became even more interesting just one day after the end of the regular season with the decision to part ways with manager Brad Ausmus, despite him being under contract through 2021. The Angels are now focused on
Baseball Digest honors Trout, Verlander, Yates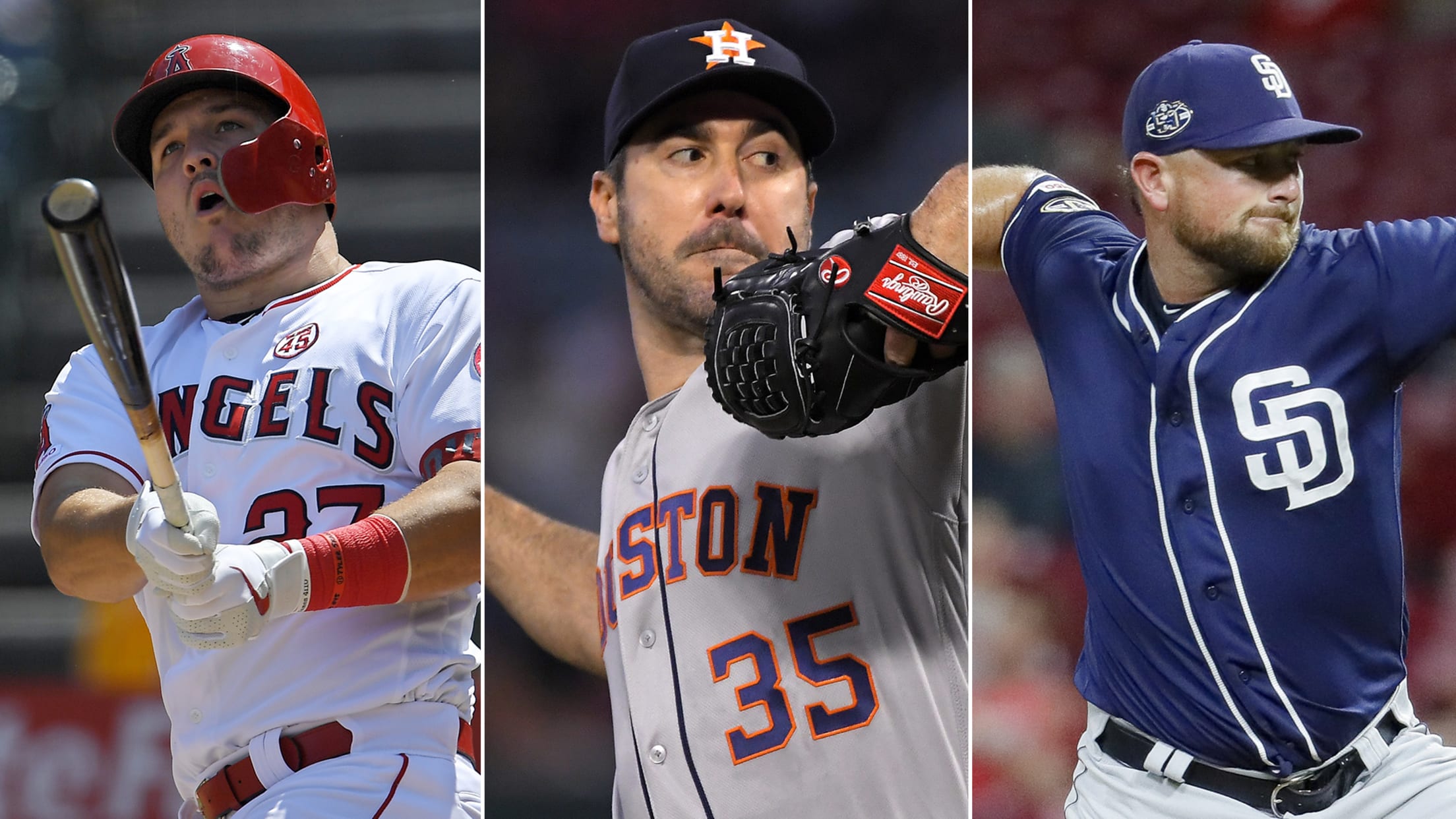 Baseball Digest Magazine has selected its major award winners for the 2019 MLB season. Angels superstar Mike Trout earned the Baseball Digest/eBay MLB Player of the Year Award, while Astros ace Justin Verlander claimed MLB Pitcher of the Year and Padres closer Kirby Yates was named the Majors' Relief Pitcher
Nominees named for 2019 Aaron Award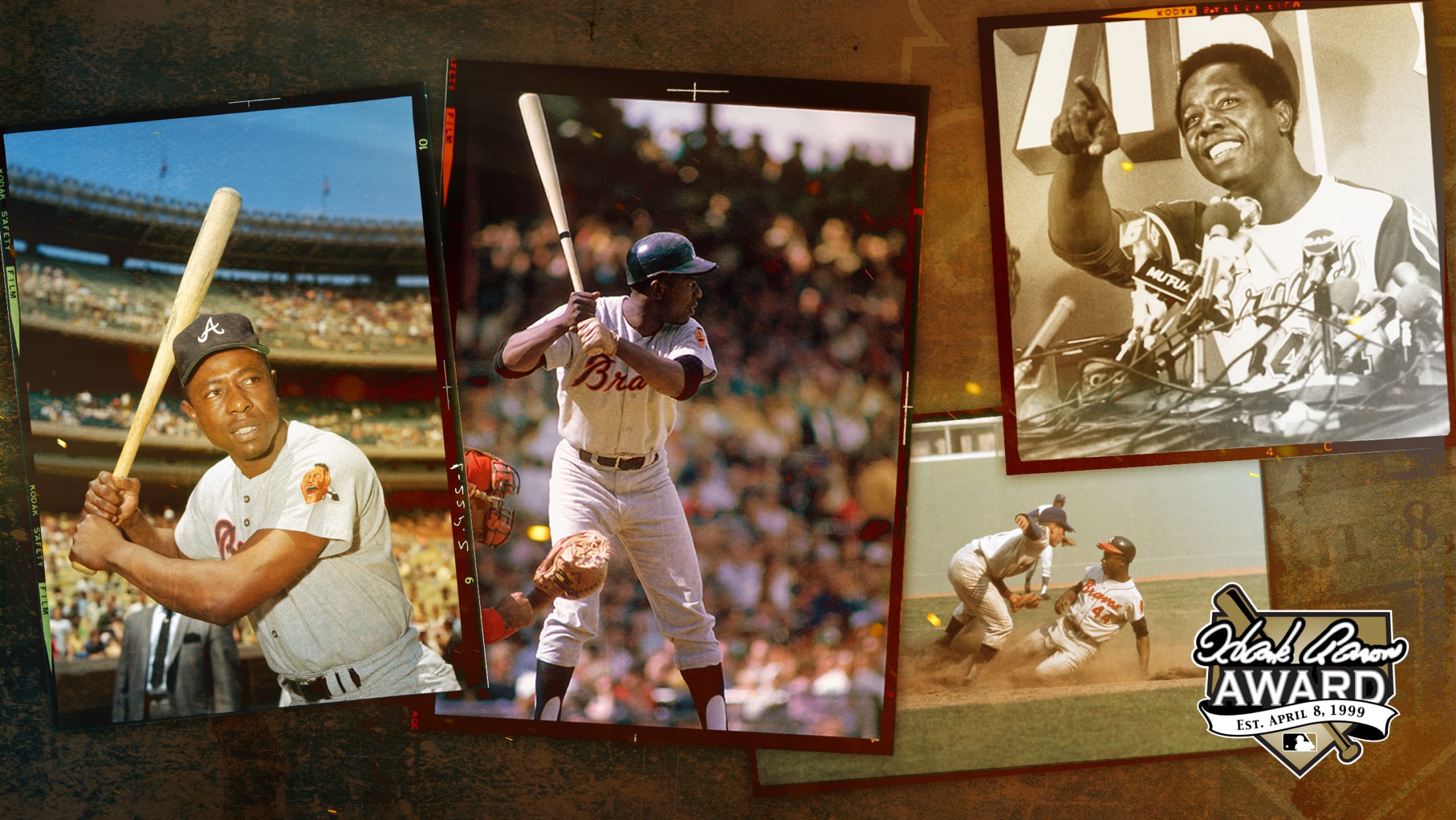 Major League Baseball announced last Thursday the finalists for the 2019 Hank Aaron Award, which is given annually to the most outstanding offensive player in each league. The award began in 1999 -- the 25th anniversary of Aaron's 715th home run, which broke Babe Ruth's career record. This year's finalists
Langston's heroes to be honored at ALDS G1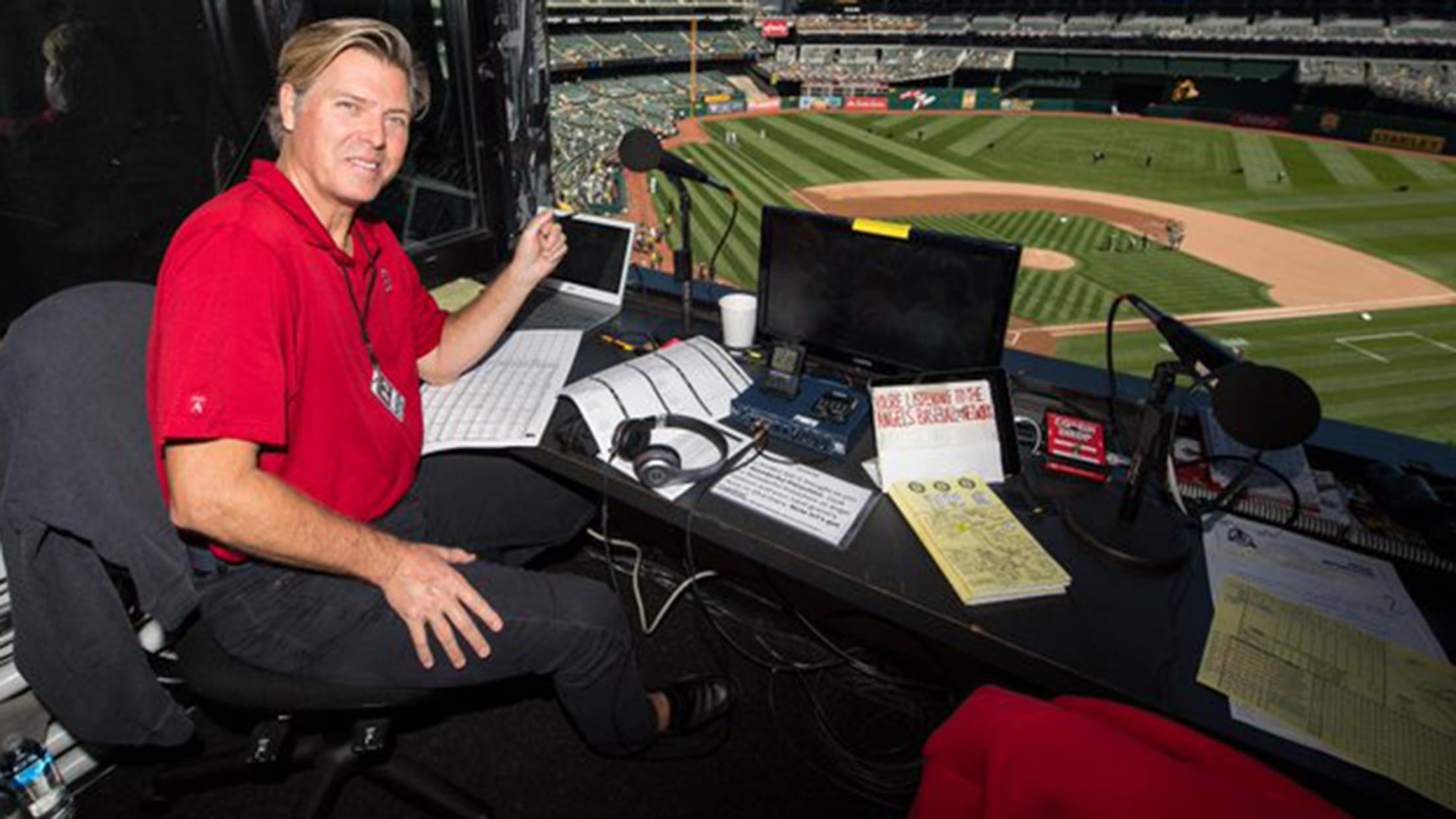 HOUSTON -- Two Houston police officers credited with saving the life of Angels broadcaster Mark Langston will be honored Friday during Game 1 of the American League Division Series at Minute Maid Park. Daryn Edwards and Paul Follis revived Langston, 59, within minutes of his collapsing and losing consciousness in
Eppler: Maddon's availability didn't prompt move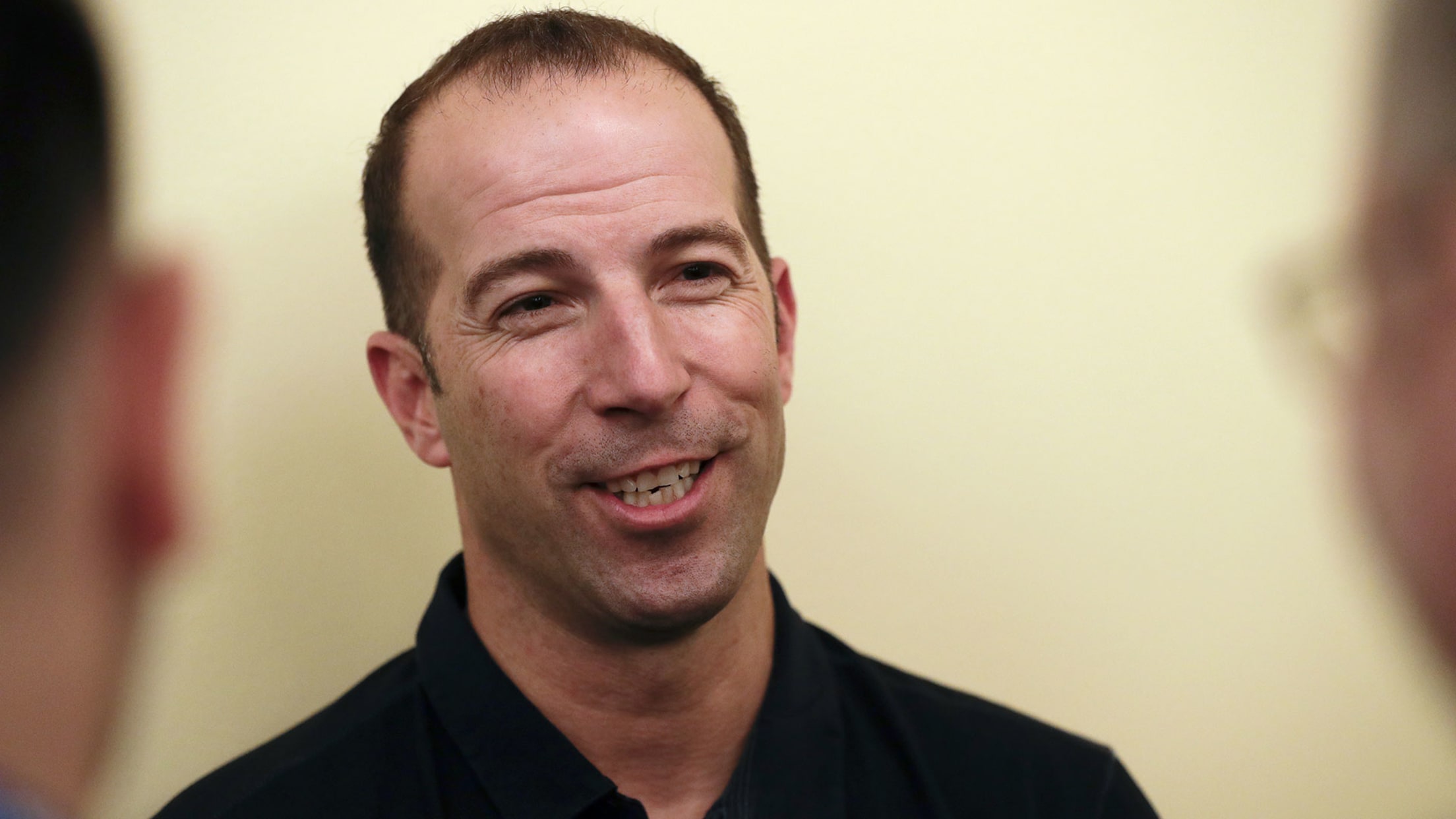 ANAHEIM -- A day after the Angels dismissed Brad Ausmus after his first year as manager, general manager Billy Eppler explained the organization's rationale for the move and said it has yet to begin identifying candidates for the managerial opening. The Angels, though, have been heavily linked to Joe Maddon
Angels part ways with coaches Paul, White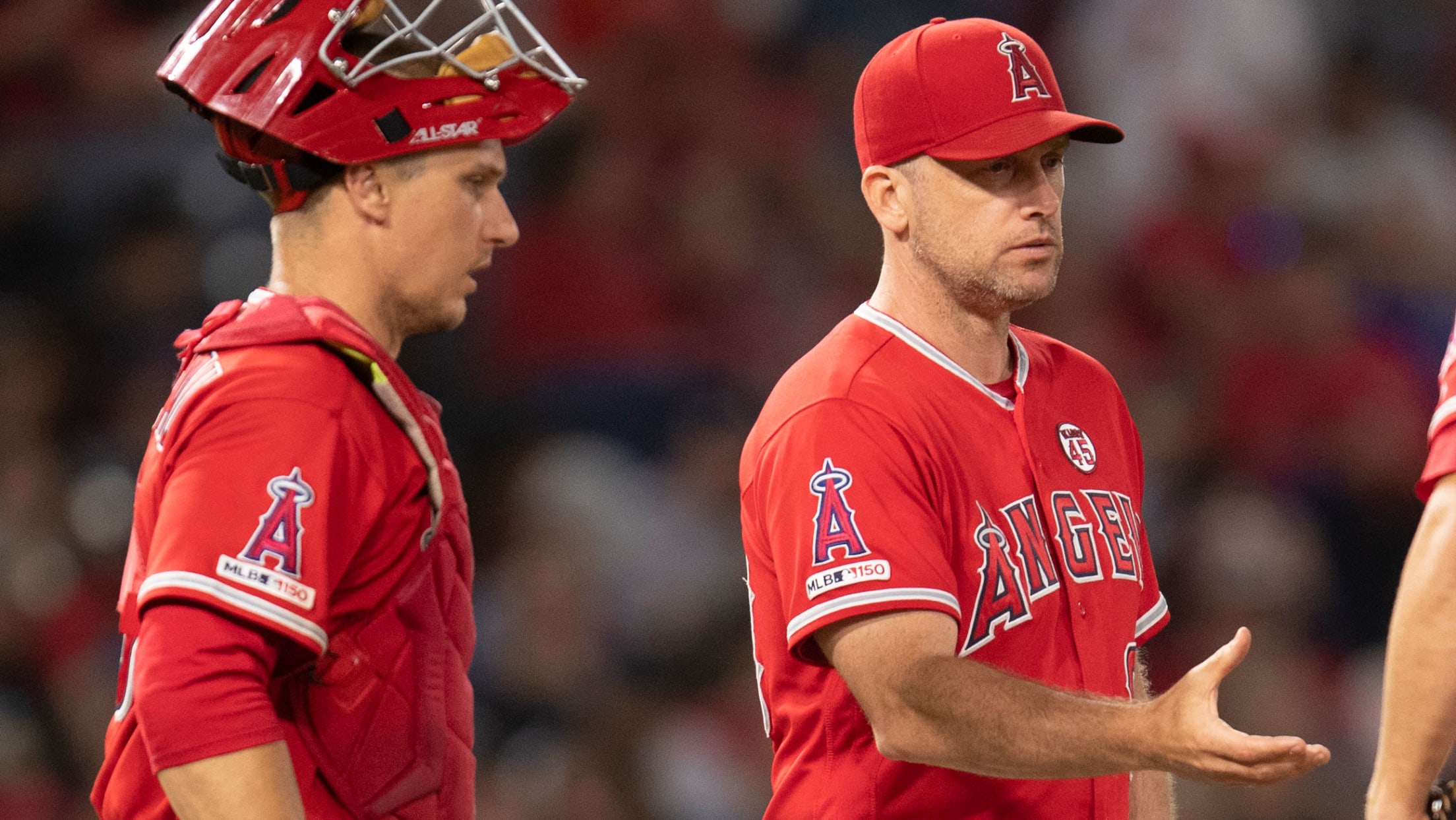 ANAHEIM -- The new Angels manager will be able to bring in at least two of his own coaches, as pitching coach Doug White and bench coach Josh Paul were both dismissed on Tuesday, a day after Brad Ausmus was let go after one year on the job. Angels general
5 questions for Angels as they start offseason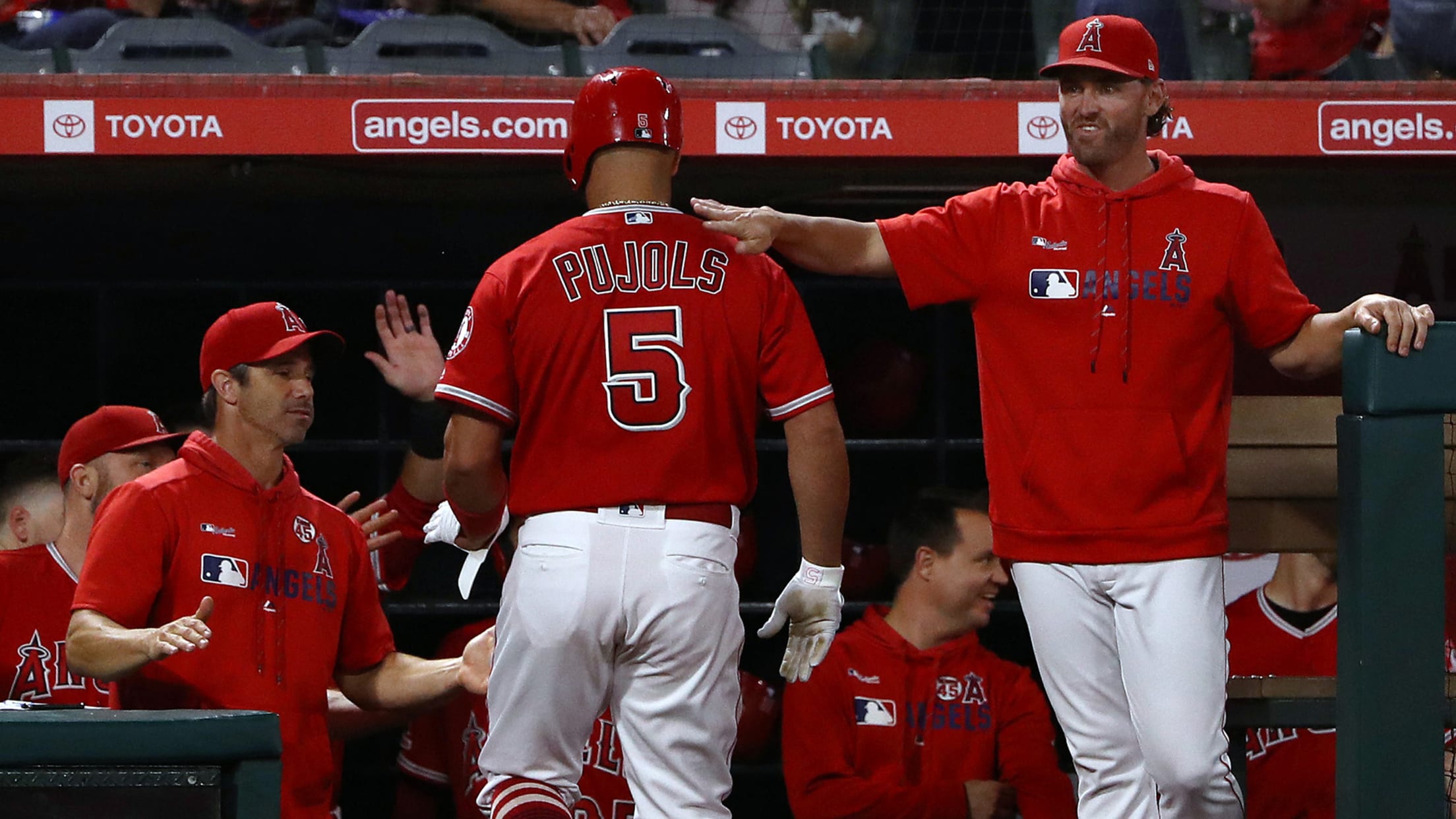 ANAHEIM -- The Angels wrapped up their worst season in 20 years, losing 90 games for the first time since 1999. So there are plenty of question marks going into 2020, as the Angels try to build a contender in the final year of general manager Billy Eppler's contract. Here's
Ausmus out in LA; Maddon up next?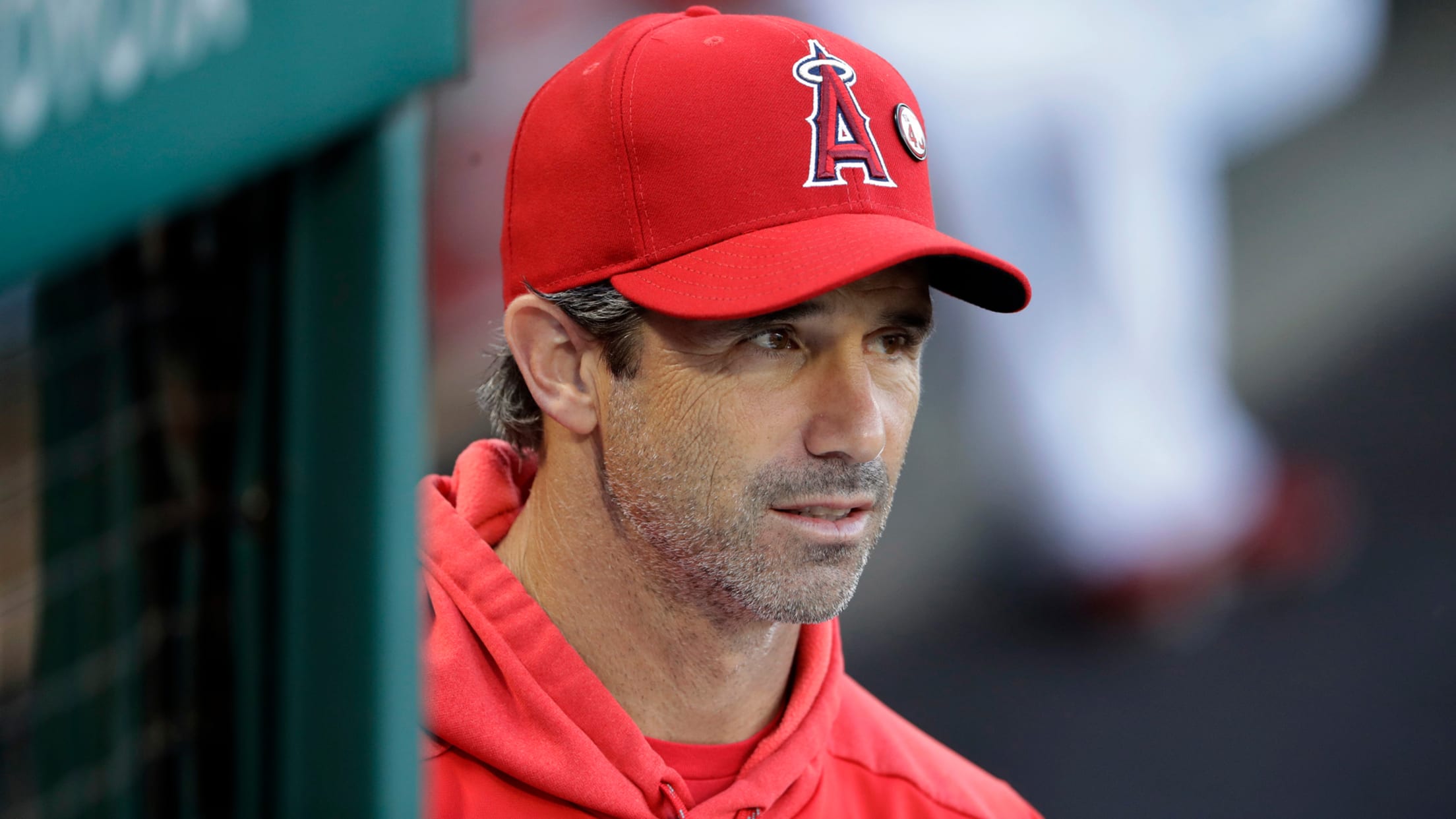 ANAHEIM -- Brad Ausmus -- after one season at the helm -- will not return as manager in 2020, the Angels announced on Monday. General manager Billy Eppler will be retained, however, according to a Major League source. The Angels went 72-90 under Ausmus, losing 90 games for the first
Emotional season comes to 'tough' end for Halos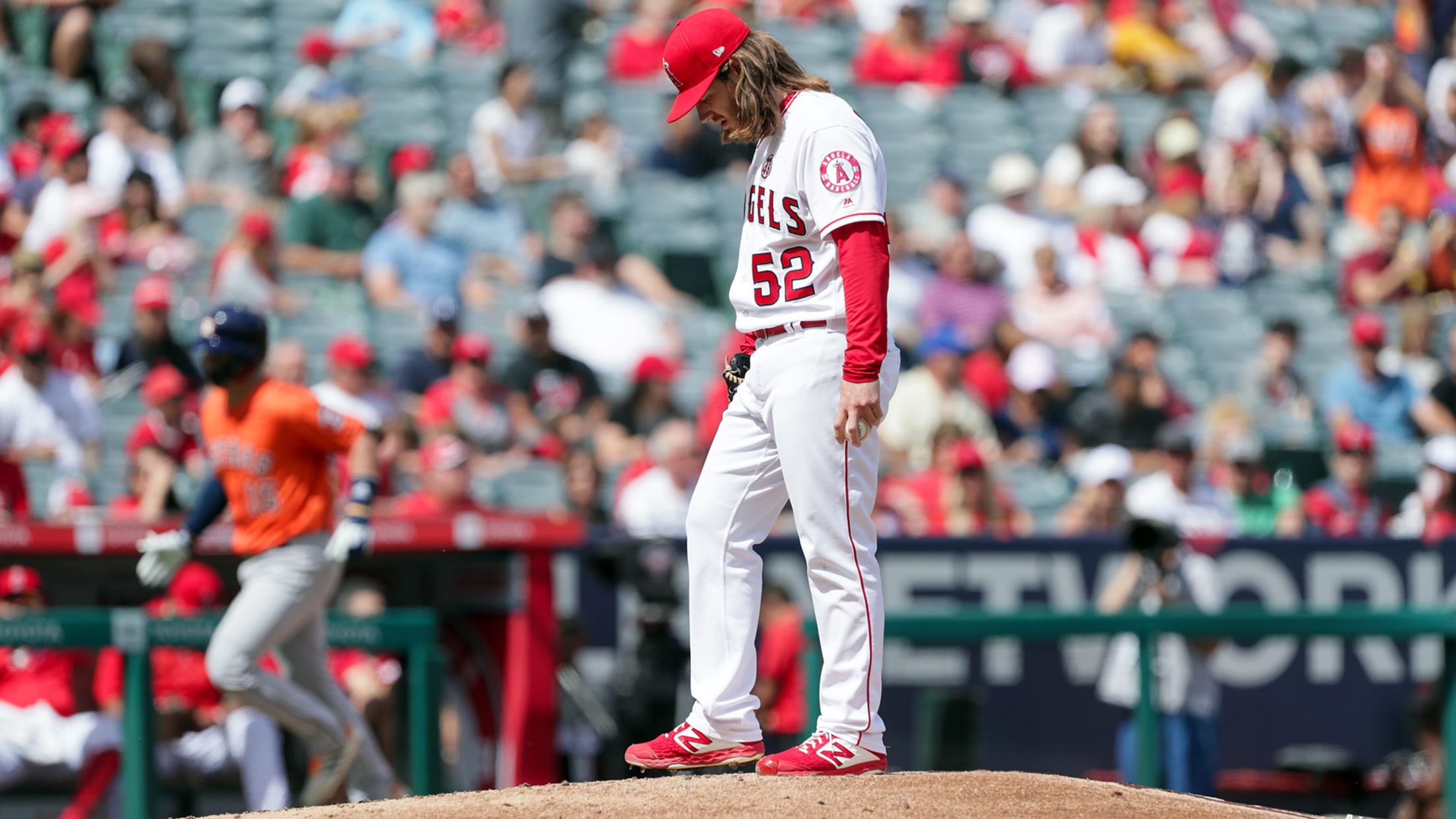 ANAHEIM -- The Angels tried to avoid it, but with their 8-5 defeat to the Astros in the season finale on Sunday, they finished 2019 with 90 losses for the first time since 1999 and for only the 12th time in franchise history. During a season that saw the Angels