Halos write different ending to the same story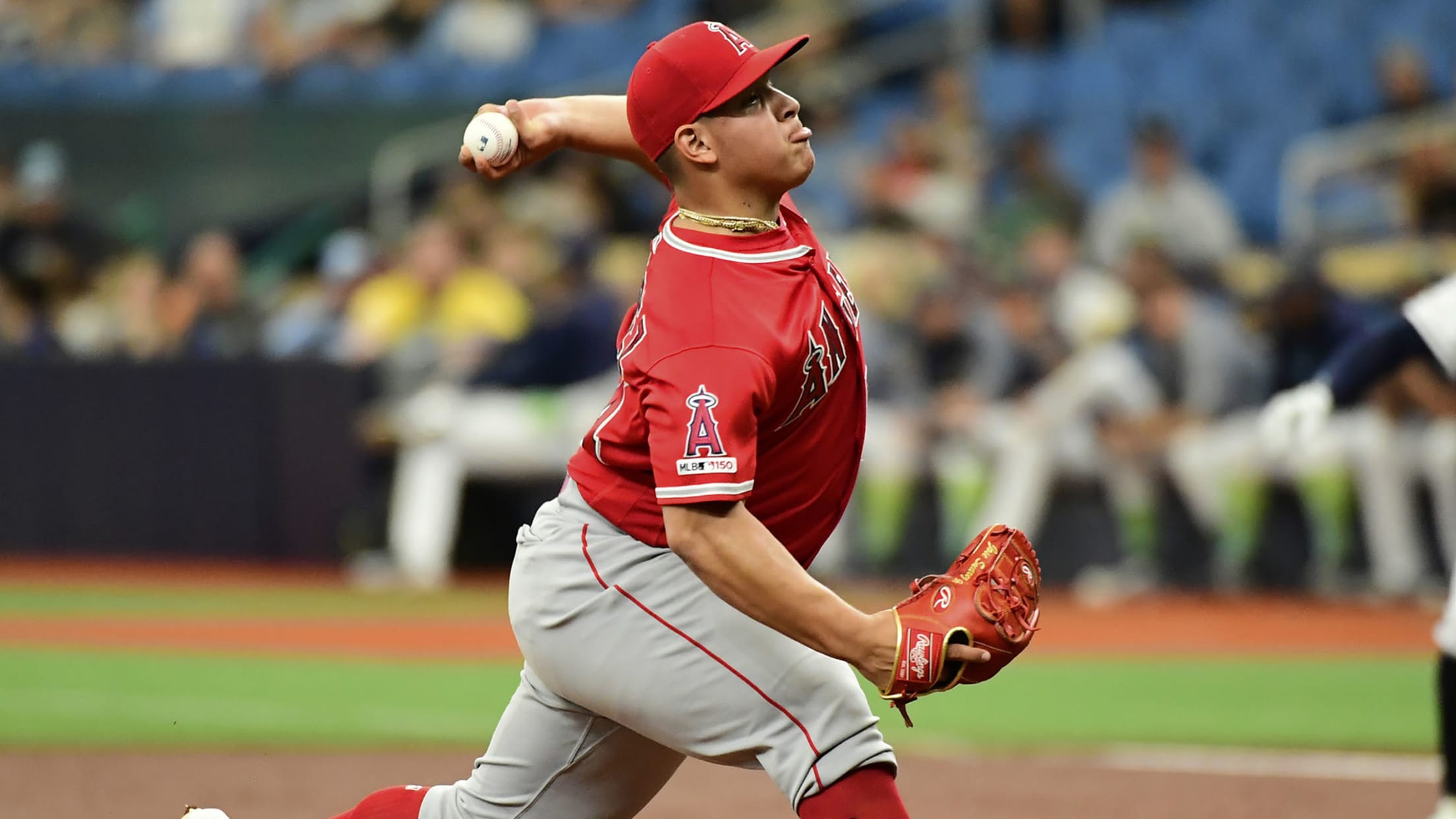 ST. PETERSBURG -- It was hard to choose between what was more impressive about the Angels' win on Saturday afternoon: That they took down a seasoned vet during his best stretch, or that a largely untested freshman would actually emerge as the king of the hill. That the Halos sent
Angels designate Cody Allen for assignment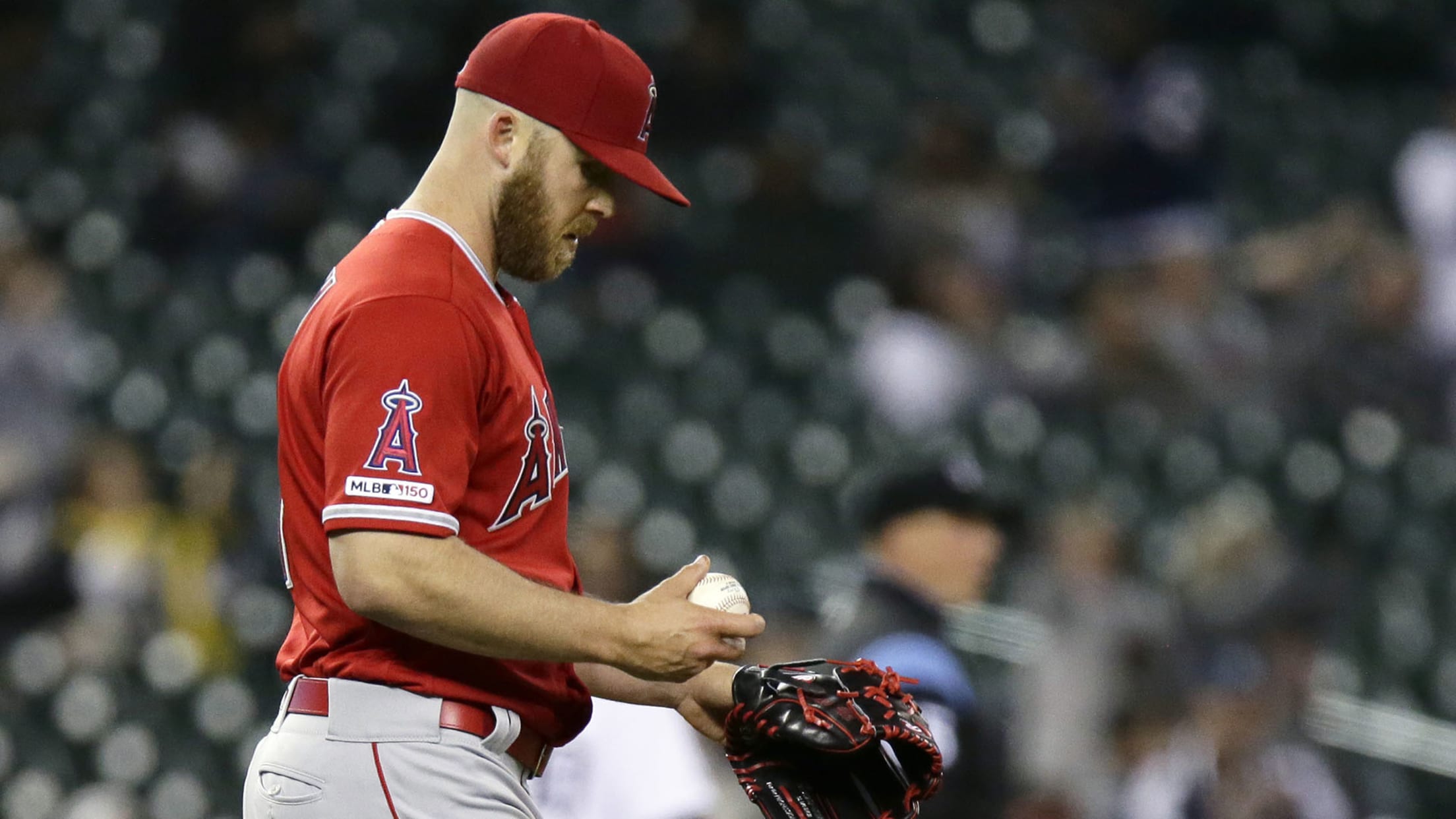 ST. PETERSBURG -- Cody Allen seemed to sense his chances to turn his season around were waning on Friday night, but he may not have known the end would come so quickly. The Angels designated the veteran reliever for assignment Saturday morning, recalling righty Taylor Cole from Triple-A to fill
VOTE NOW! There's a new way to pick All-Stars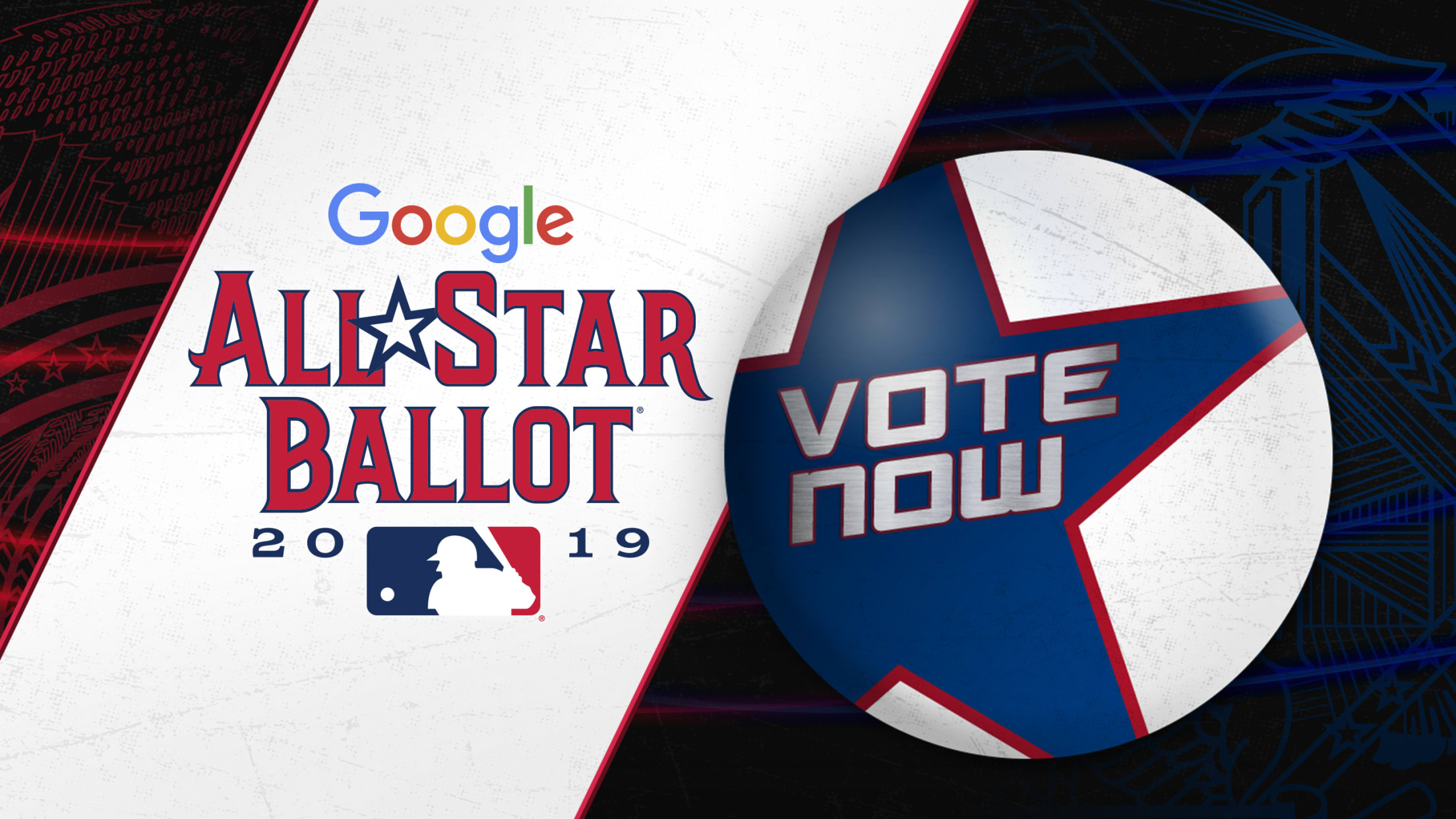 Baseball's version of the primary season is now upon us, and the sport's answer to Election Day is not far behind. And in incorporating shades of the political process, the 2019 Google MLB All-Star Ballot brings major change to the selection system for All-Star Game starters. • VOTE NOW: 2019
Saturday's top prospect performers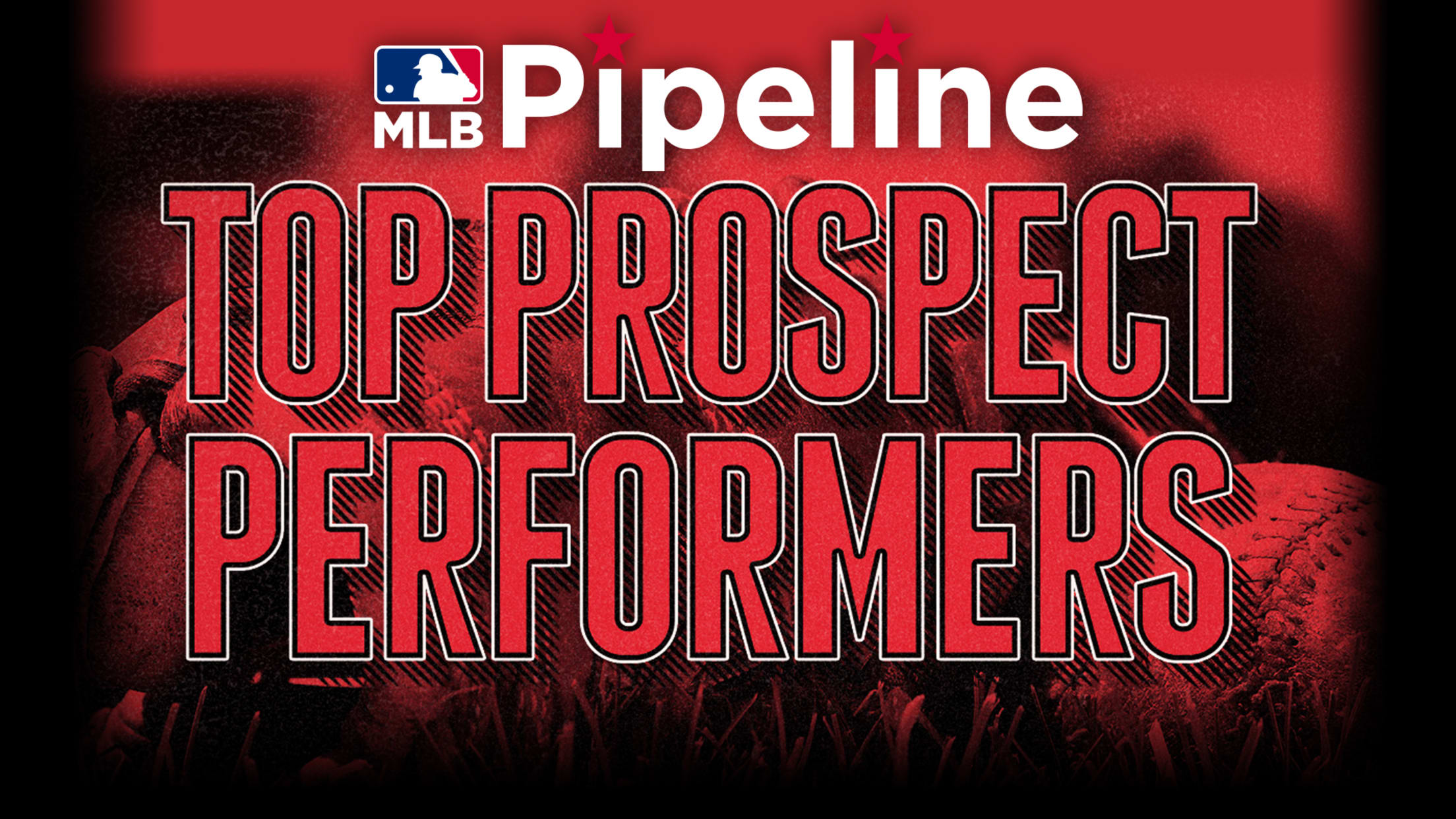 Here's a look at Saturday's top Minor League performers from each team's Top 30 Prospects list: AMERICAN LEAGUE EAST Blue Jays: Nate Pearson, RHP (No. 2, MLB No. 51) – 2 IP, 0 H, 0 R, 0 BB, 3 K (Double-A New Hampshire) The Blue Jays have been managing Pearson's
Angels start fast, falter late in loss to Rays
Bullpen gives up 4-0 lead after Halos knock out Snell in fourth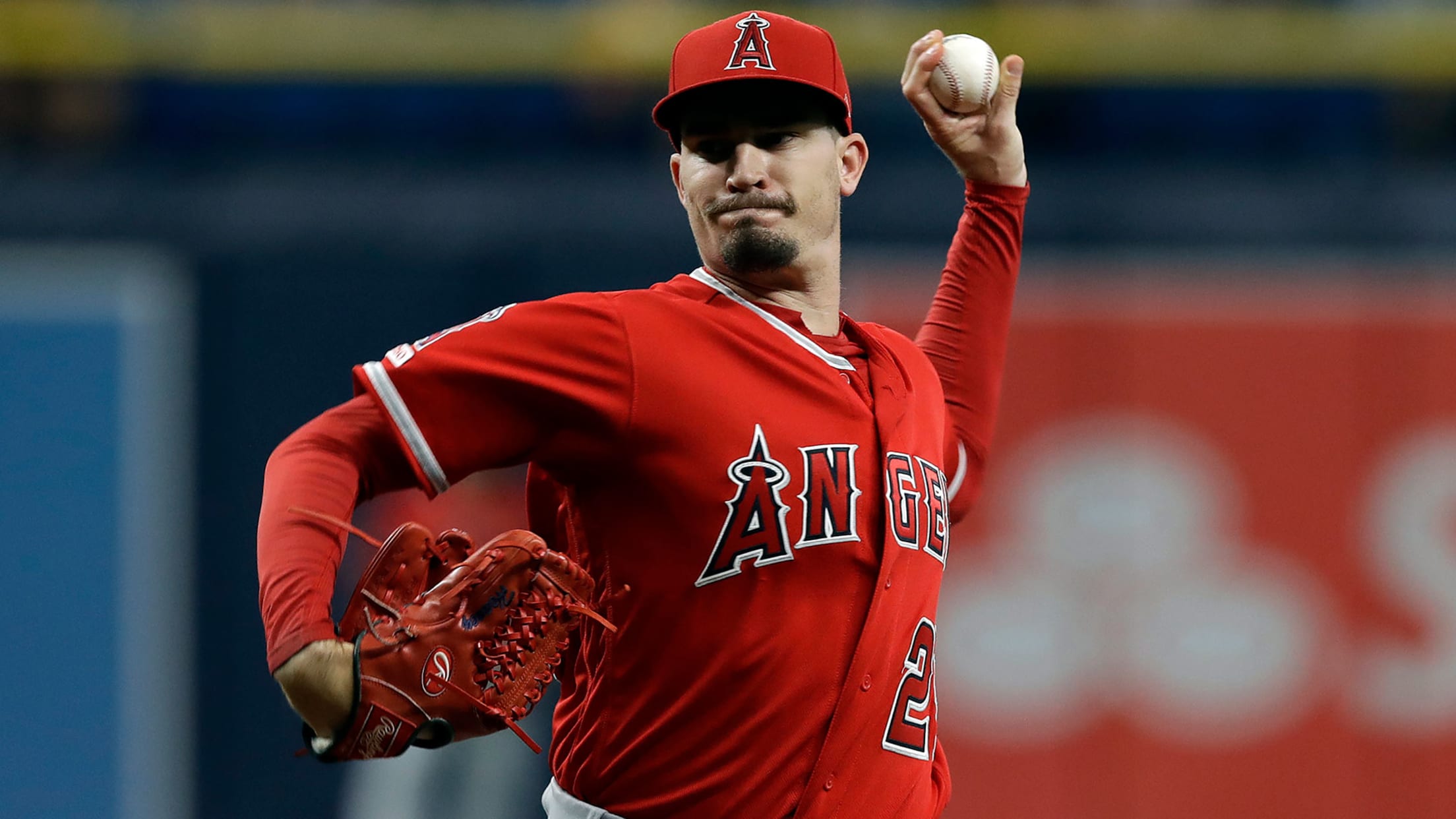 ST. PETERSBURG -- For the second consecutive night, the Angels got a strong performance from their starting pitcher and just enough early offense to ease the pressure. But unlike Thursday, the Halos could not withstand the Rays' sixth-inning surge on Friday, falling 9-4 at Tropicana Field. "When you have a
Upton accelerates rehab, could return next week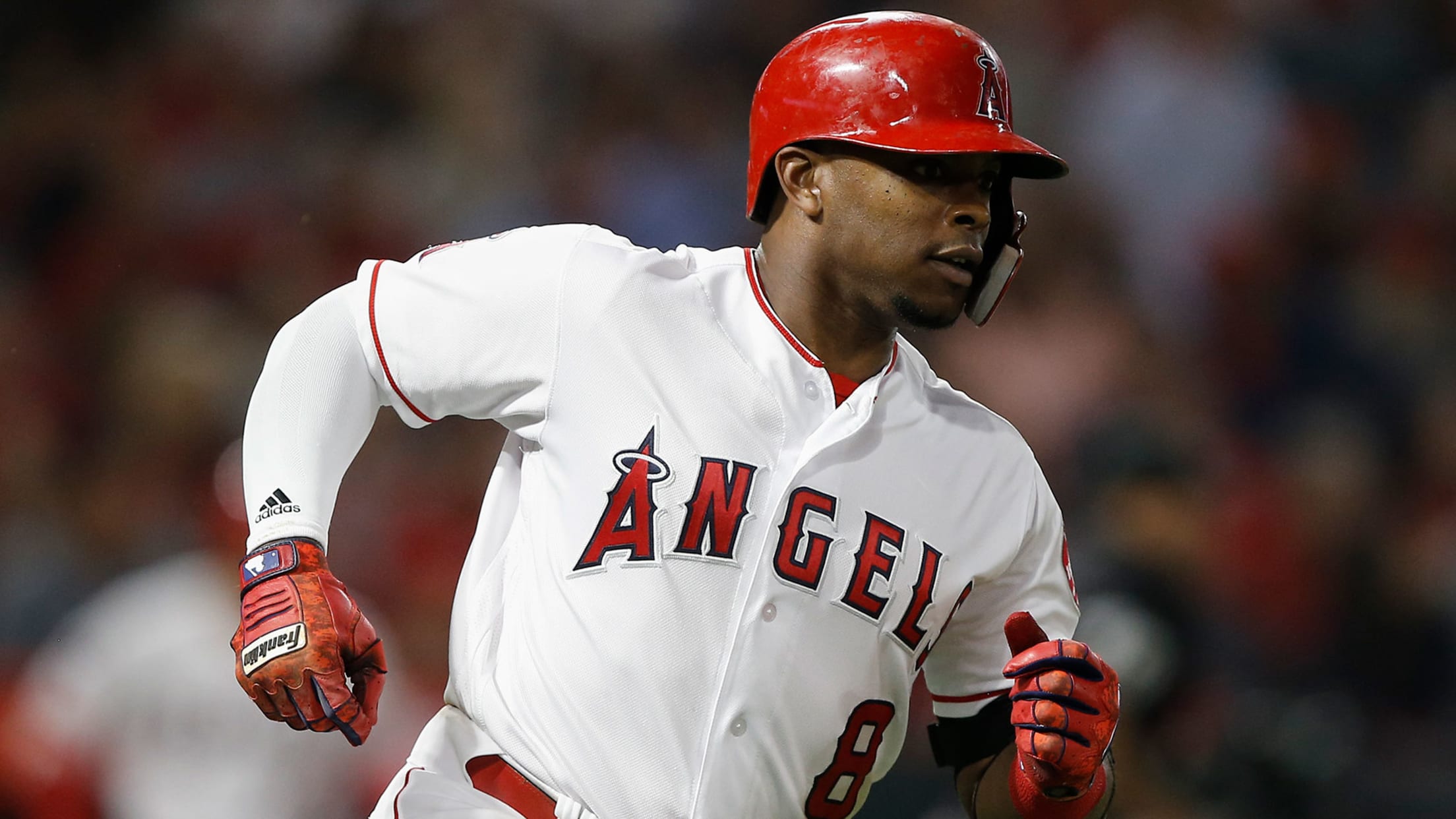 ST. PETERSBURG -- At long last, Justin Upton is closing in on his Angels return. The outfielder was scheduled to play nine innings at Class A Advanced Inland Empire for the second consecutive night on Friday. Halos manager Brad Ausmus wasn't certain whether Upton, who's on the 60-day injured list
Friday's top prospect performers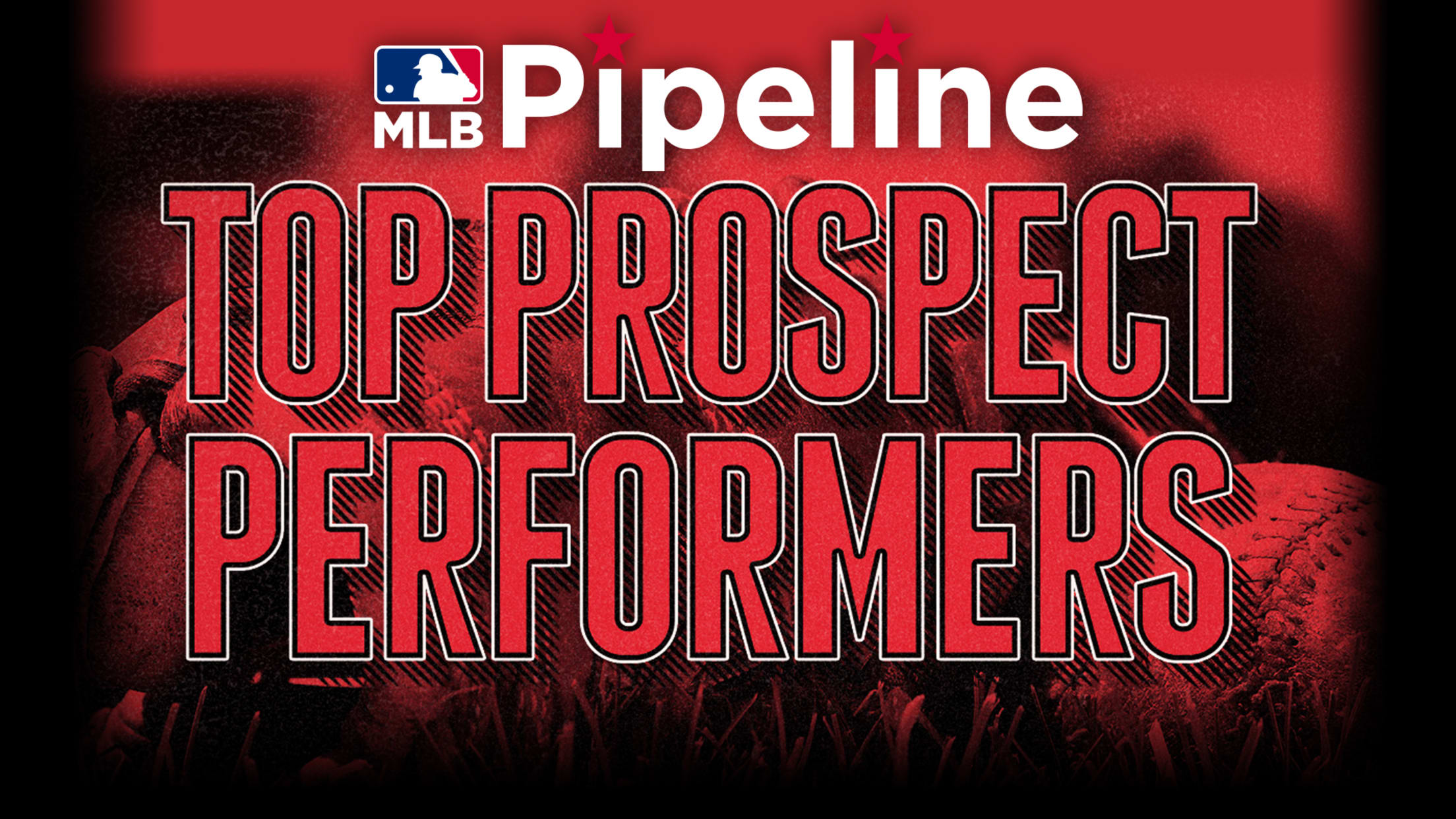 Here's a look at Friday's top Minor League performers from each team's Top 30 Prospects list: AMERICAN LEAGUE EAST Blue Jays: Bo Bichette, SS (No. 1, MLB No. 7) – 2-for-4, HR (Triple-A Buffalo) Bichette smashed the third pitch of the game (on an 0-2 offering) over the wall in
The story behind Nolan Ryan's 235-pitch start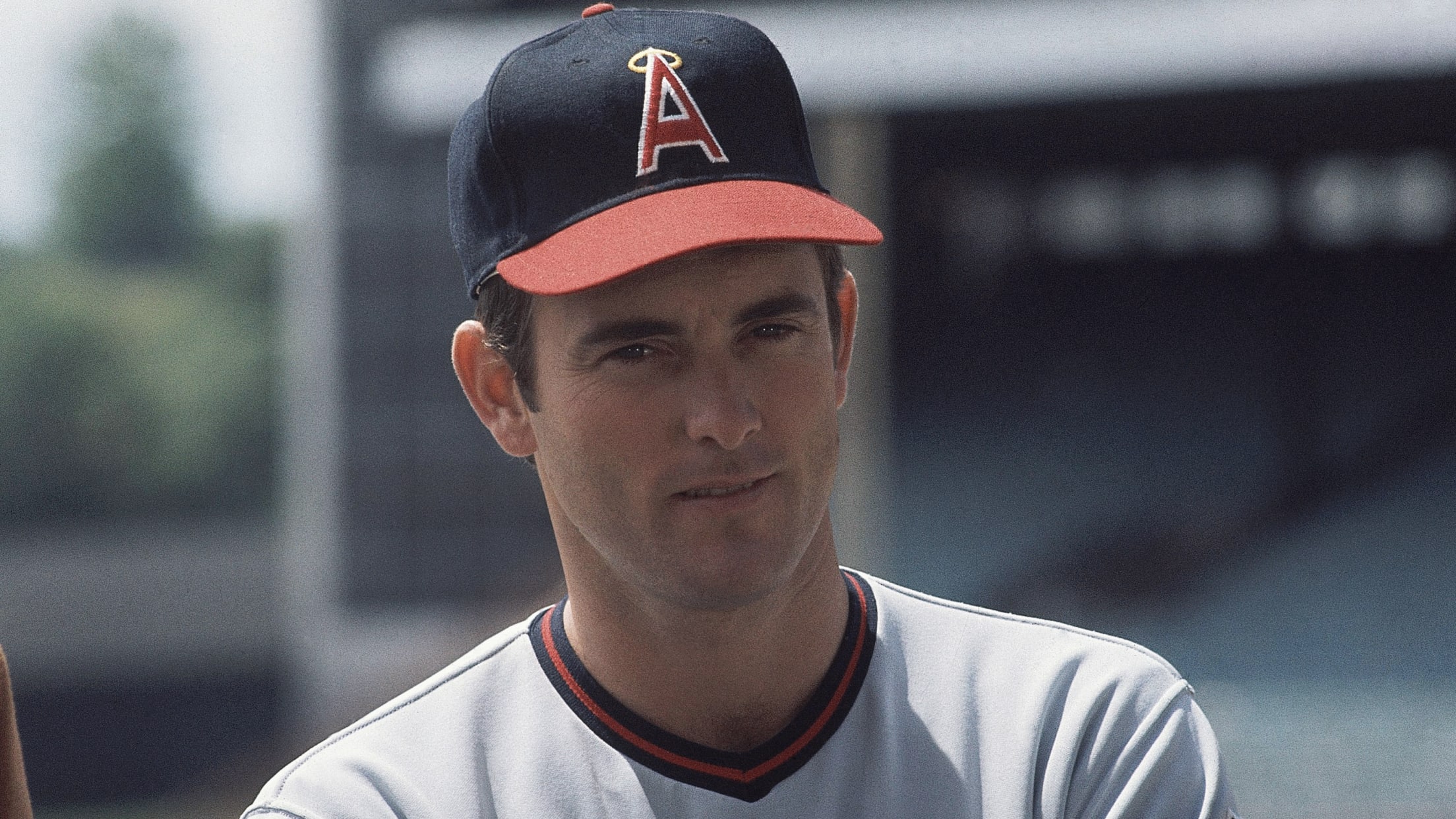 It was 45 years ago Friday that Nolan Ryan pitched a game that, when compared to today's baseball, feels more like it was from 100 years ago. Taking the mound for the Angels on June 14, 1974, the future Hall of Famer struck out 19 Red Sox hitters over 13
Ohtani 1st Japanese-born player to hit for cycle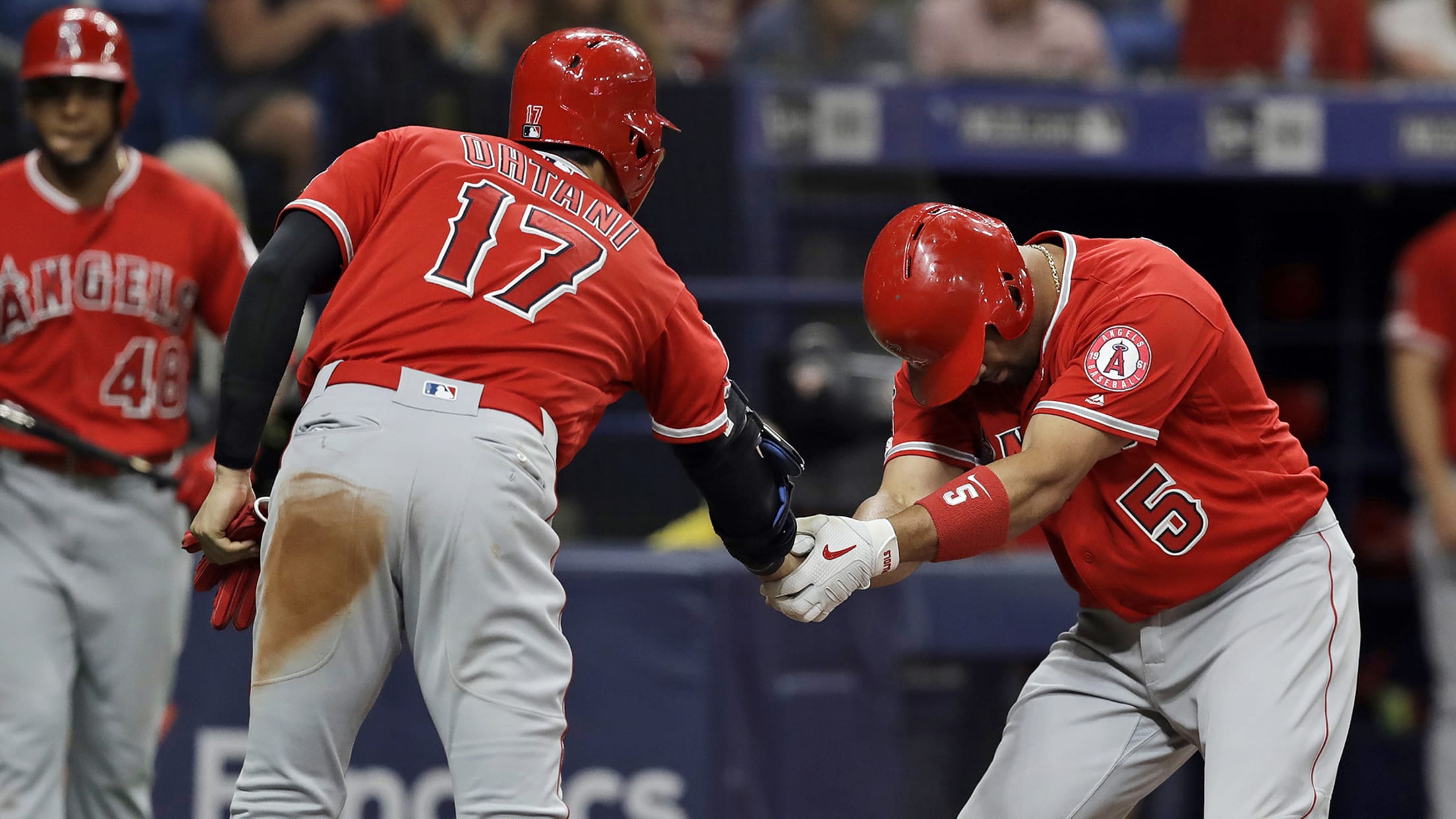 ST. PETERSBURG -- Brad Ausmus smiled as he recalled watching Shohei Ohtani in the two-way star's first professional season with the Angels. It wasn't long ago, but it definitely feels that way. "If you go back to Spring Training 2018, when he arrived, I knew that the power was there,
Top draftees, prospects begin short-season play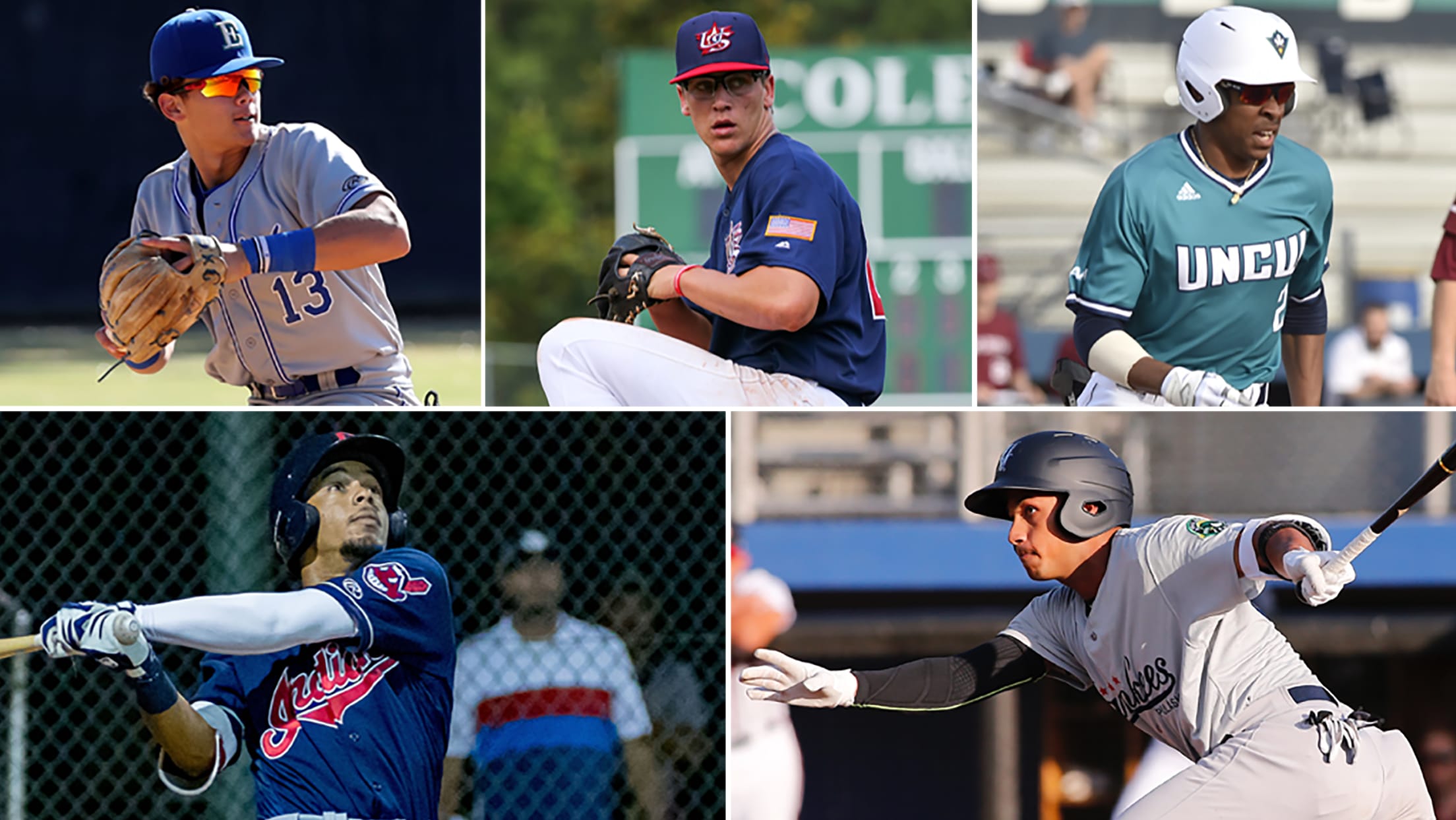 Three of Minor League Baseball's short-season leagues get underway tonight, which means it's an Opening Day of sorts for many younger prospects as they start their 2019 campaigns. Among them are several players who were just selected in last week's Draft and will be making their professional debuts. Here's a
Pujols joins exclusive club with 200th Angels HR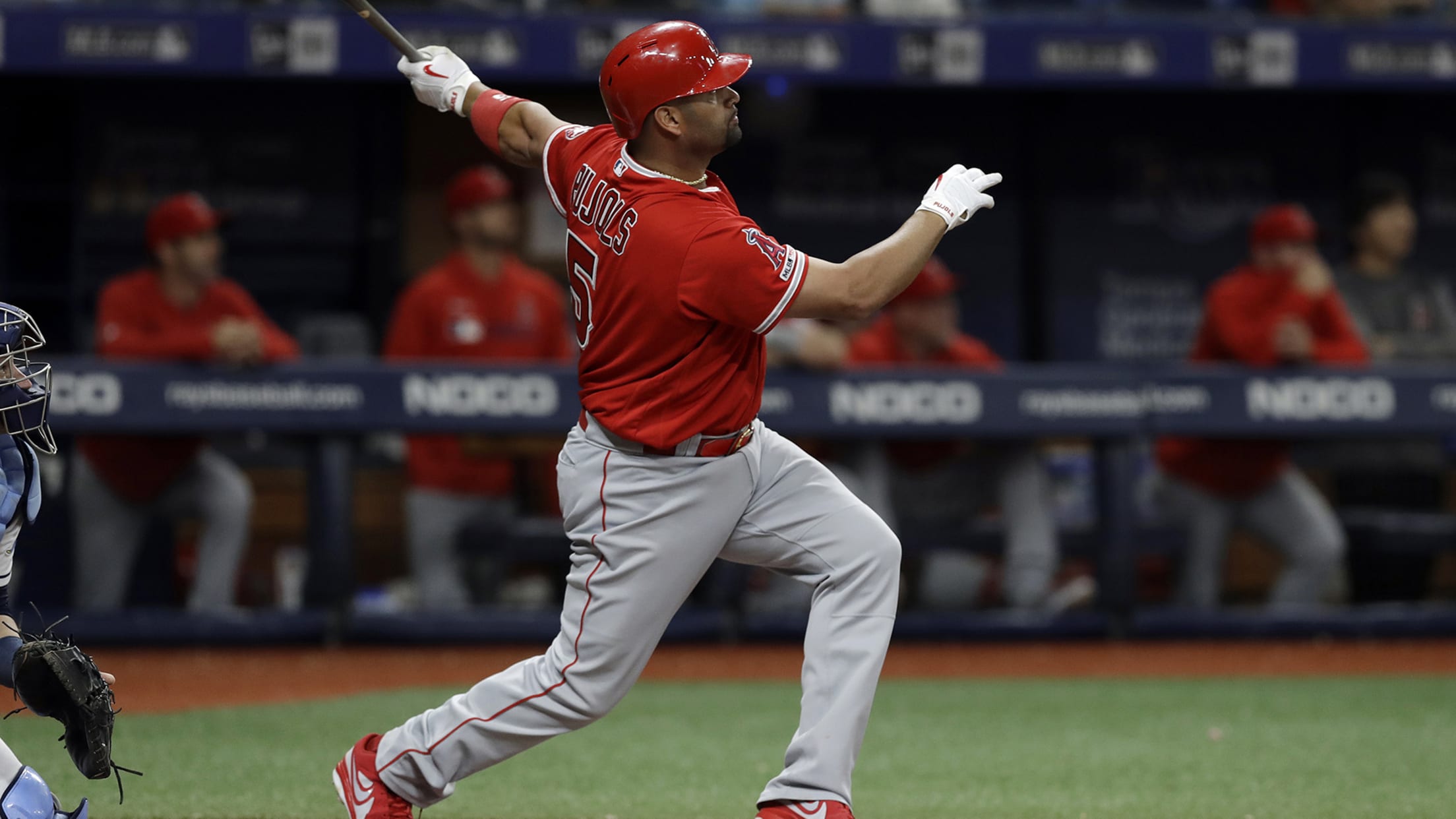 ST. PETERSBURG -- Albert Pujols answered a 36-minute power-outage delay with a 427-foot home run in the Angels' 5-3 win over the Rays at Tropicana Field on Thursday night, joining an exclusive list in the process. The future Hall of Fame slugger gave the Angels a 5-0 lead with a
For 2nd time in '19, power goes out at The Trop
Angels-Rays opener delayed for 36 minutes due to outage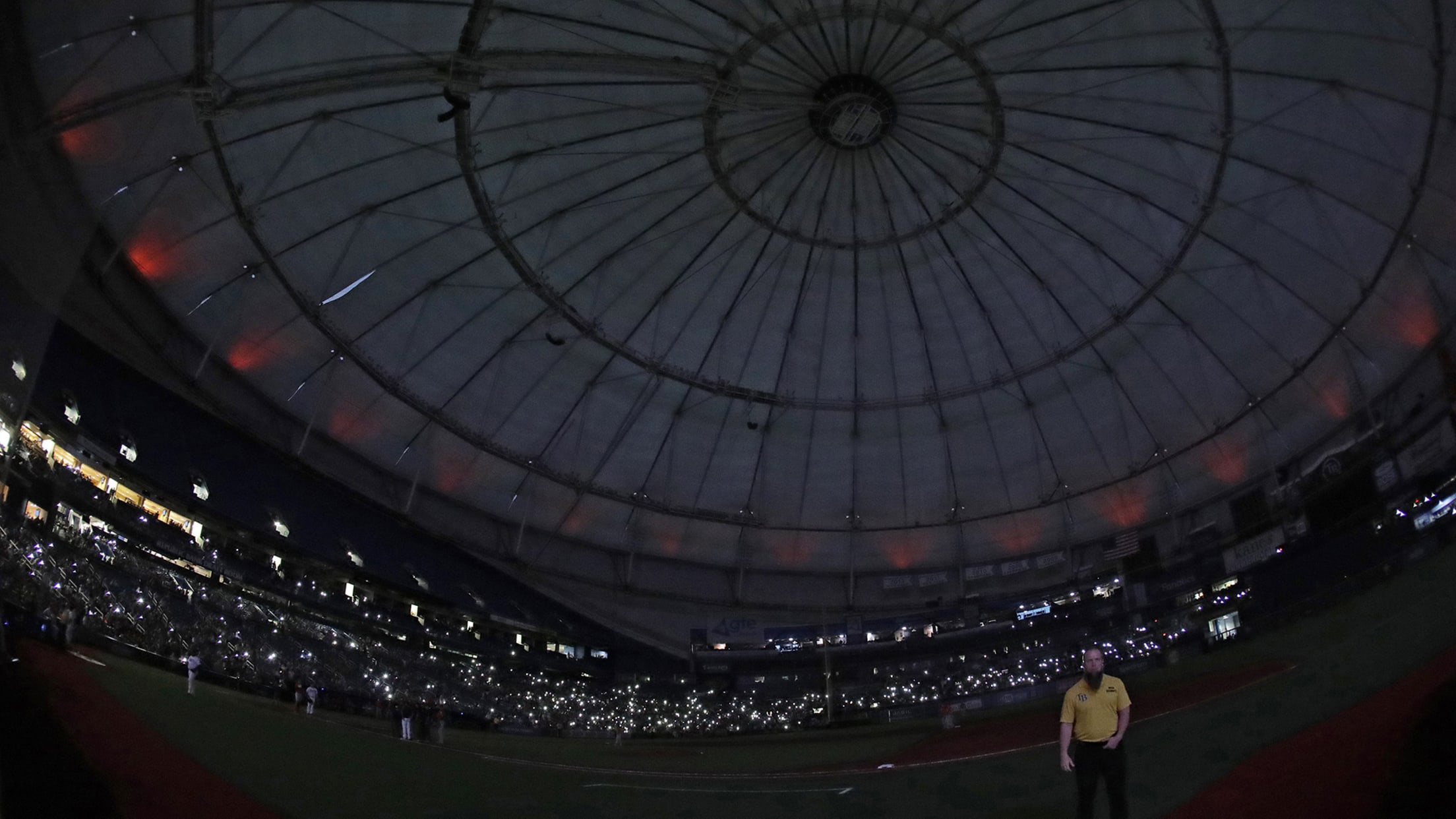 ST. PETERSBURG -- For the second time this season, a power outage delayed a game at Tropicana Field. During the fourth inning of Thursday's series opener between the Angels and Rays, the power went out at the ballpark, caused by a storm that affected the St. Petersburg area. The game
Ohtani 'getting close' to throwing off mound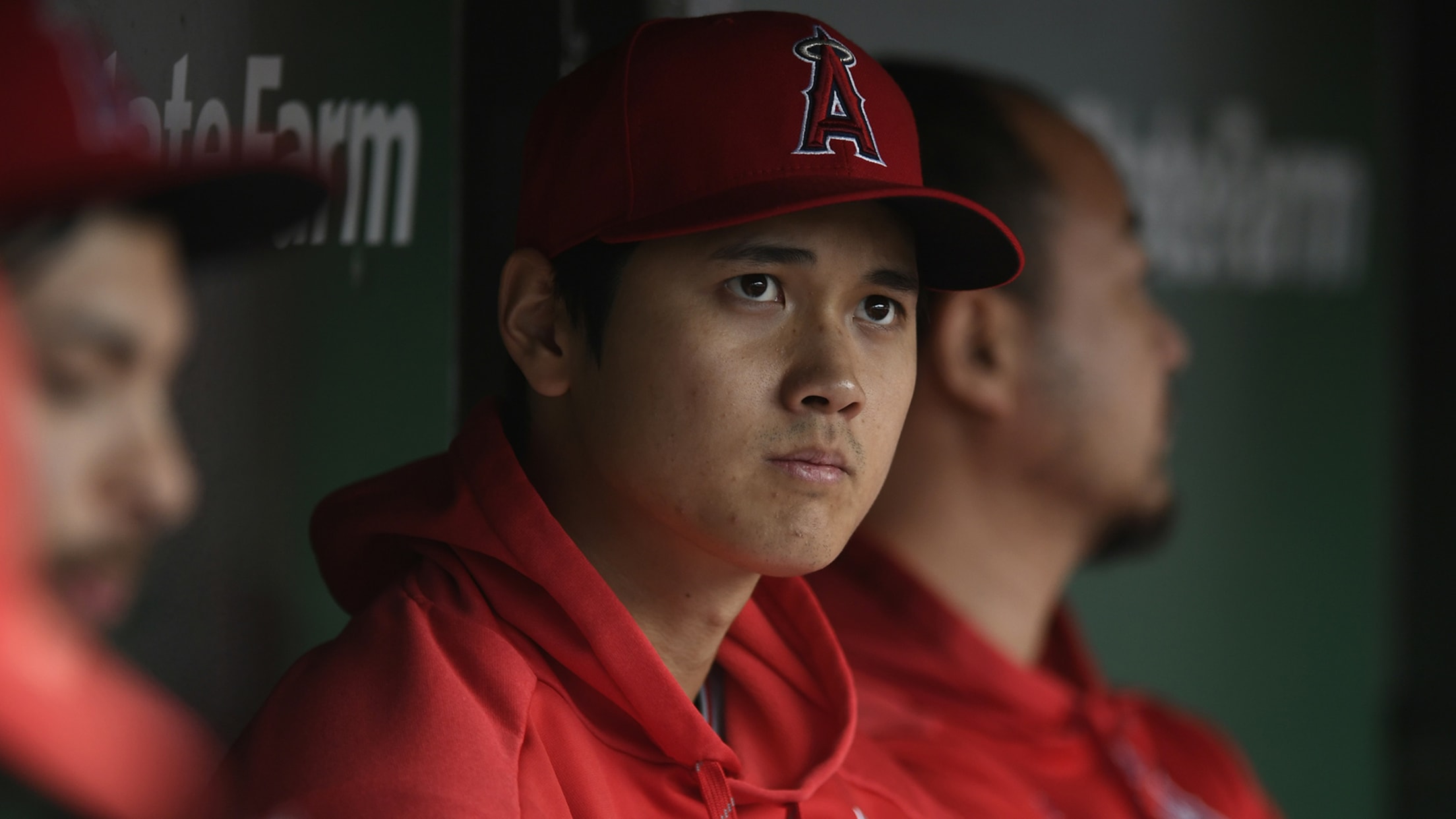 ST. PETERSBURG -- Shohei Ohtani is approaching the next milestone in his rehab, with the Angels' two-way star potentially beginning to throw off the mound in early July. "He's getting close," manager Brad Ausmus confirmed Thursday, prior to the Halos' opener against the Rays at Tropicana Field. "I don't know
Here's one breakout prospect for every team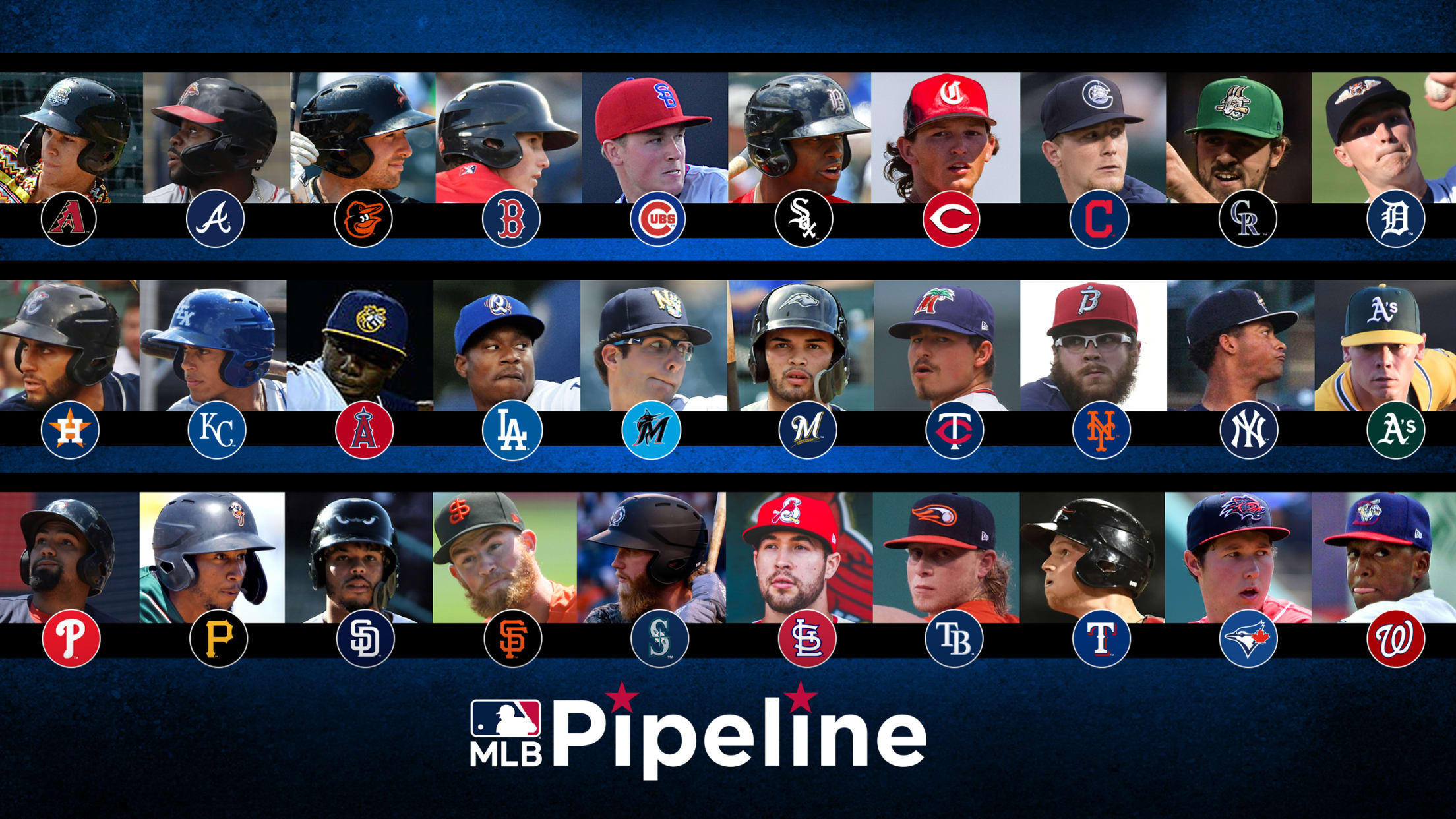 Keston Hiura (Brewers) and Luis Urias (Padres) are raking with OPS greater than 1.000 in Triple-A. Casey Mize (Tigers) and MacKenzie Gore (Padres) are dueling for the Minor League ERA leadership. None of that should be surprising, because Hiura and Urias are two of the best hitting prospects in baseball,
GM Eppler on Angels' young arms, injuries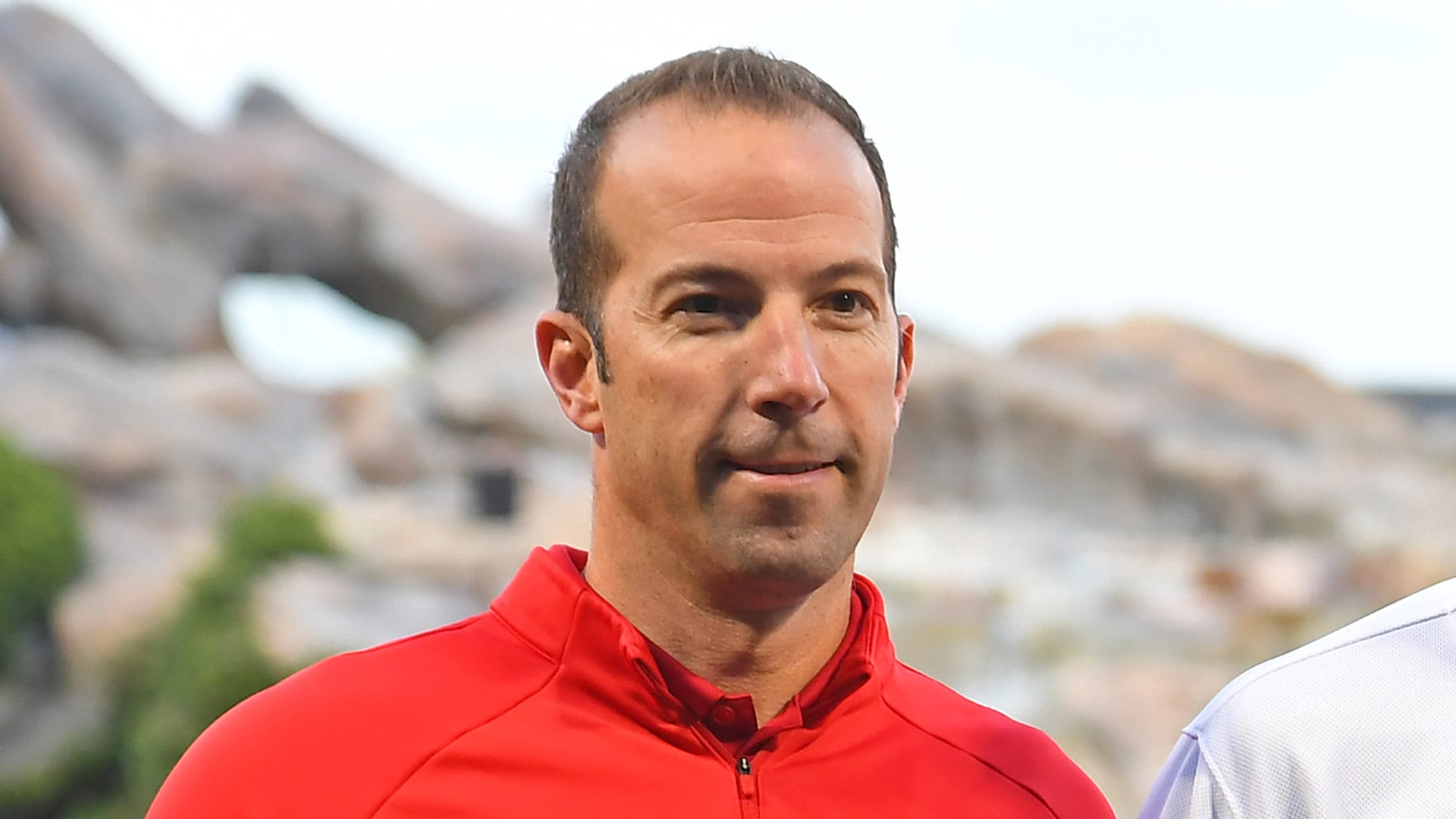 ANAHEIM -- On the same day the Angels celebrated Mike Trout's 12-year, $426.5 million contract extension just four days before Opening Day, left fielder Justin Upton suffered left turf toe that has kept him out of action ever since. It set the tone for an up-and-down season for the Angels
What is each AL West club's biggest need?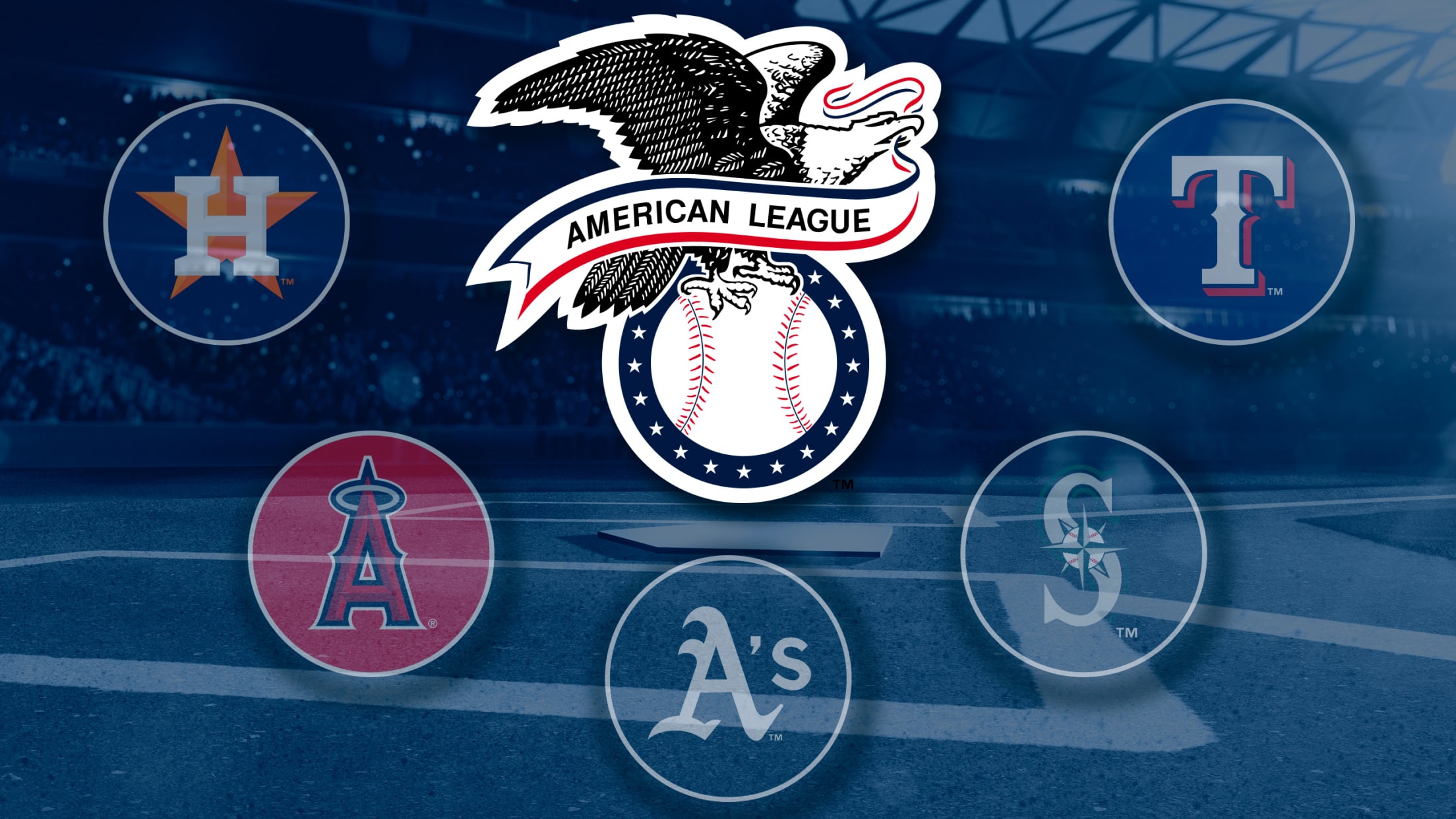 It's never too early in the season to start thinking about trades or upgrades. In fact, clubs break Spring Training knowing what works, what doesn't and what could be better. So, when games in June come around, teams really start to take a hard look at themselves in the mirror.
Ohtani, Halos jump on Maeda, hold for sweep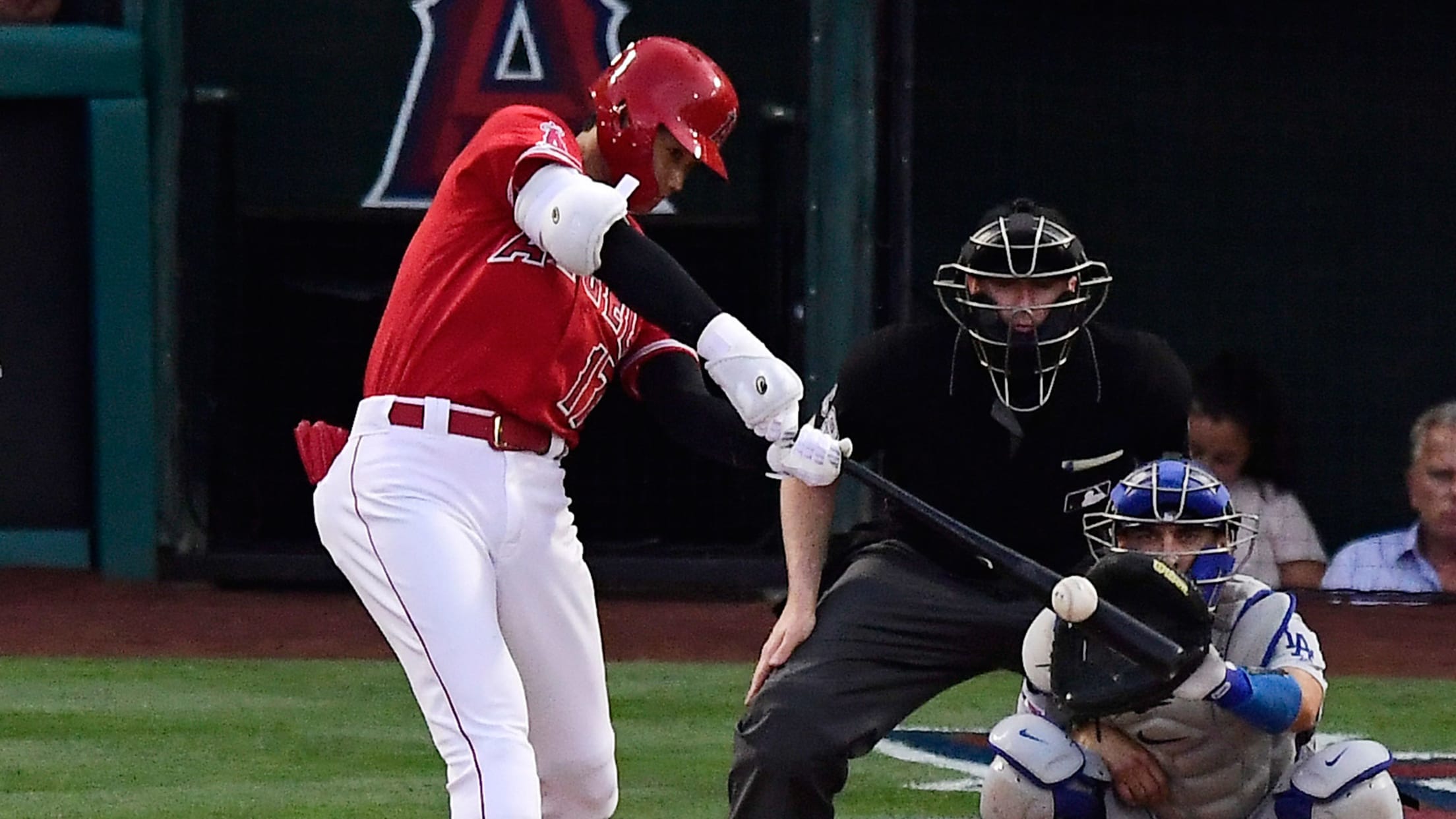 ANAHEIM -- The Angels scored five runs in the first inning, keyed by a solo shot from Shohei Ohtani and a three-run blast from Justin Bour, and held on from there in a 5-3 win over the Dodgers to mark a two-game sweep in the Freeway Series in front of
Angels call up slugger Bour from Triple-A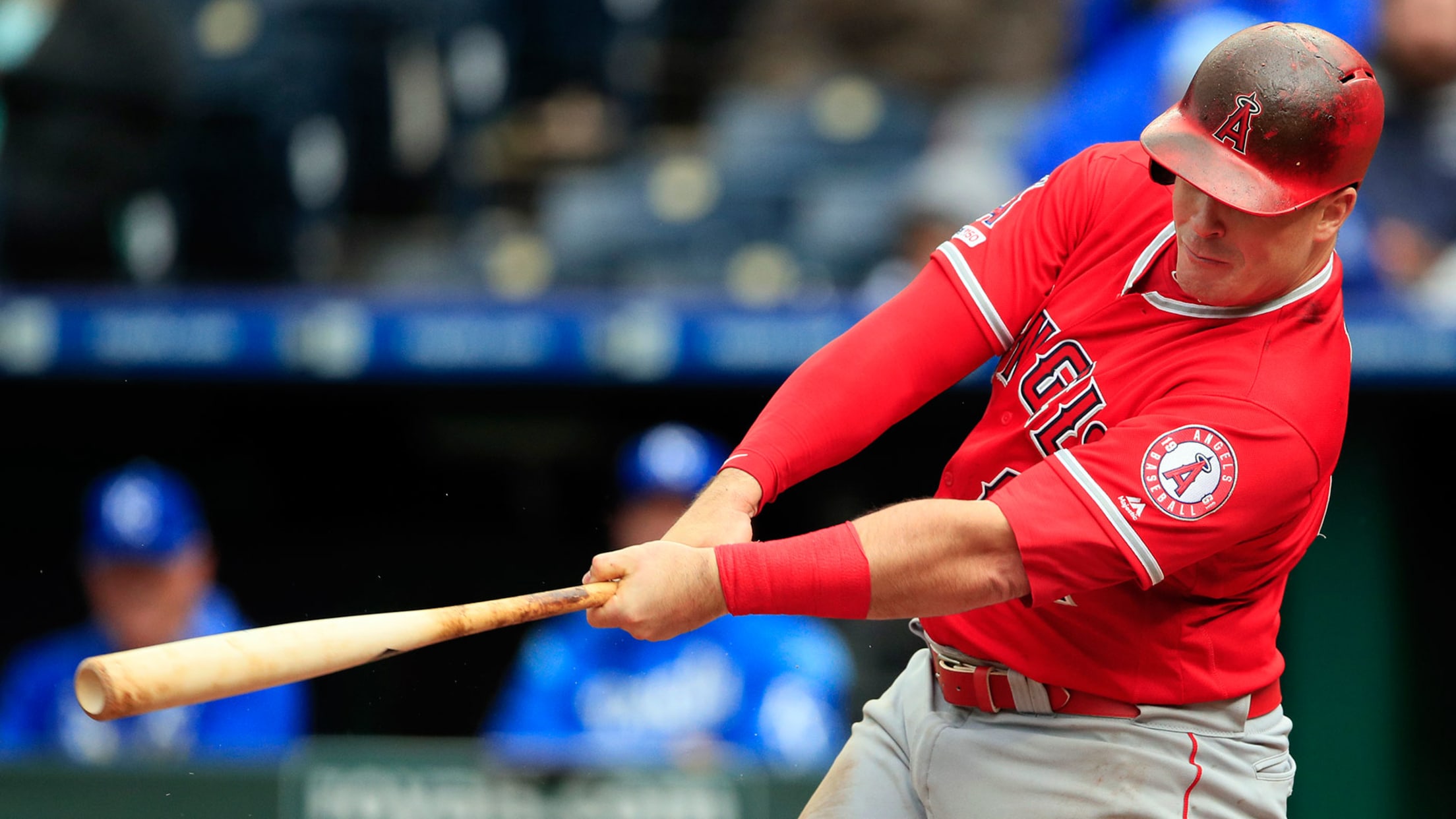 ANAHEIM -- After being at Triple-A Salt Lake for nearly a month, the Angels recalled veteran first baseman Justin Bour before Tuesday's series finale against the Dodgers. Reliever Jake Jewell was optioned to Triple-A to make room for Bour. Bour, 31, was signed to a one-year deal worth $2.5 million
Top pick Wilson agrees to deal with Angels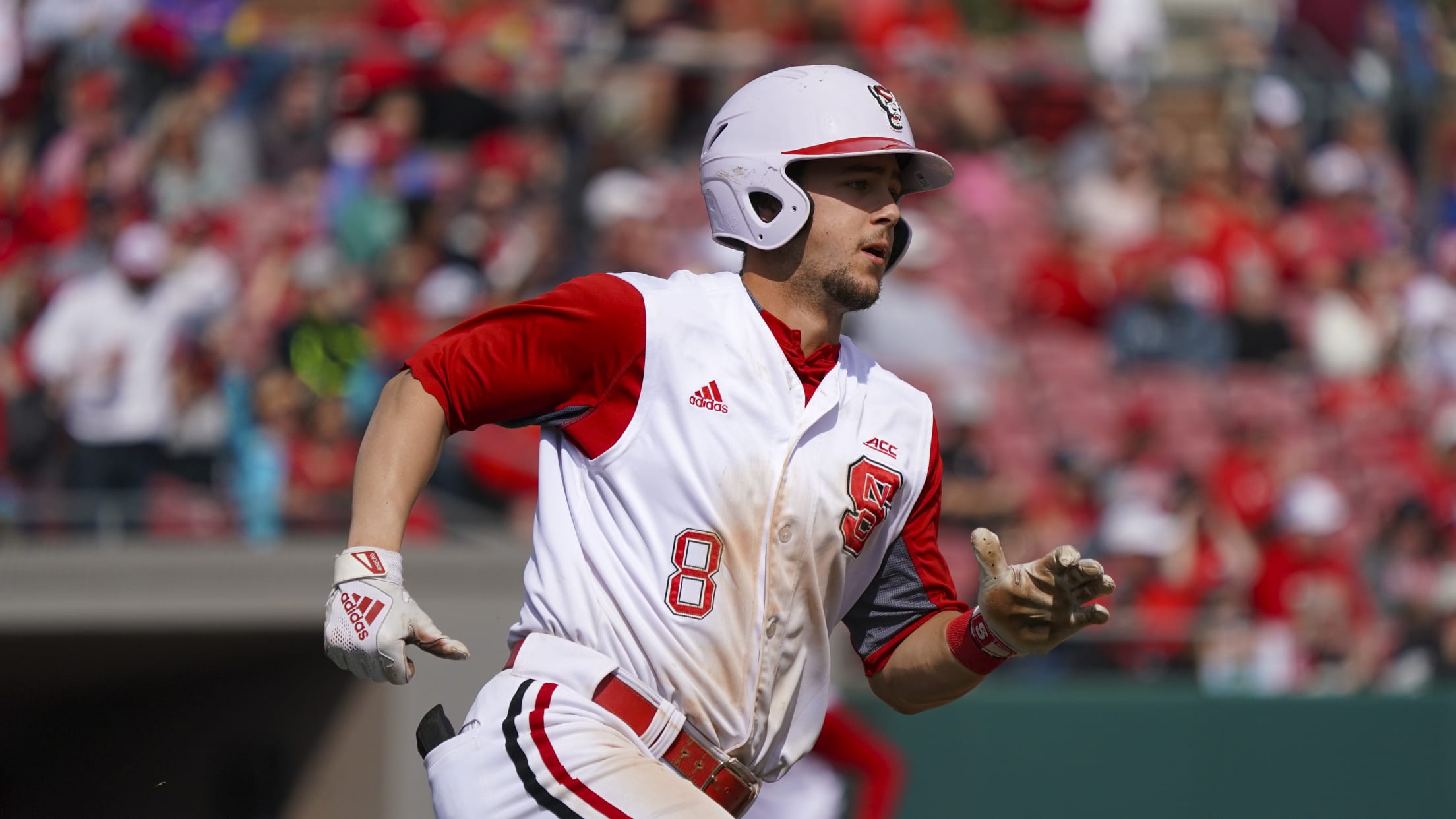 ANAHEIM -- The Angels agreed to terms with No. 15 overall pick Will Wilson from North Carolina State University, the club announced Monday. The Angels signed him for $3.4 million, according to a Major League source. It's under the slot value of $3,885,800. • Draft Tracker: Complete pick-by-pick coverage Wilson
Trout, La Stella leaders in first All-Star update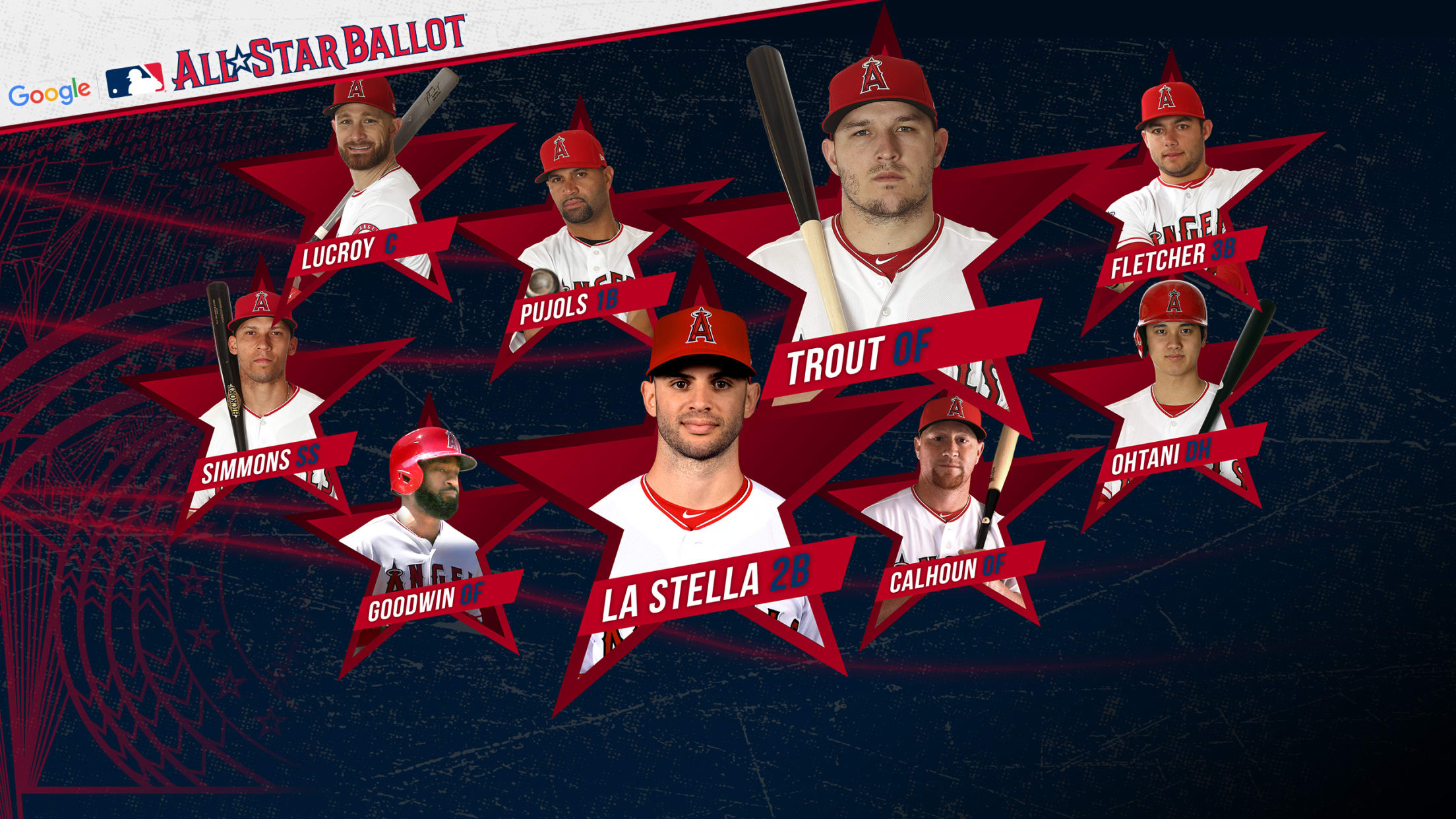 Read our FAQ on this year's revamped balloting format, which includes two phases of fan voting to determine the All-Star starters, and the ability to vote through Google Search.
3 keys in Angels' comeback victory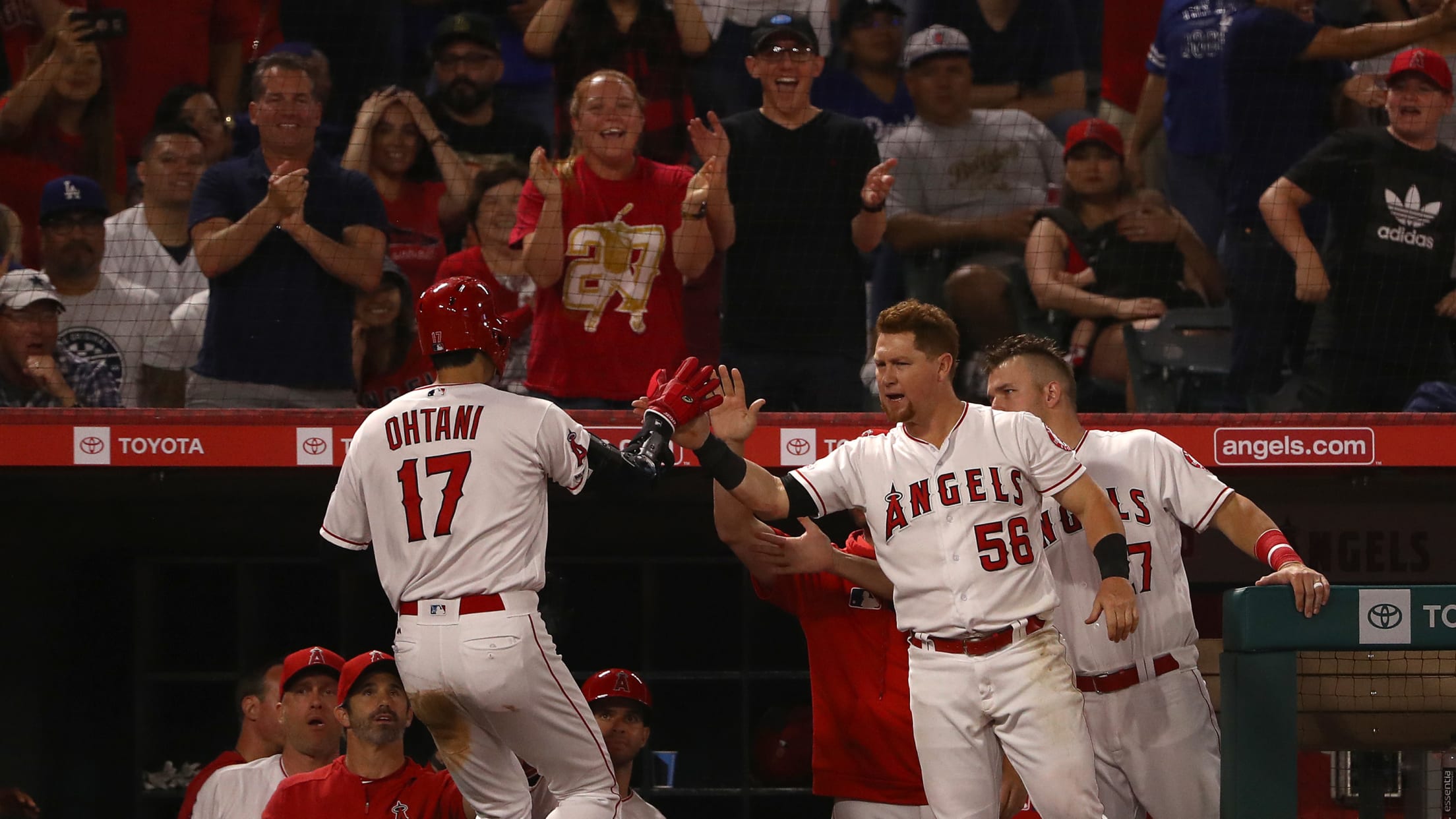 ANAHEIM -- Rookie right-hander Griffin Canning laid the groundwork with a strong outing, Mike Trout tied it with a clutch two-run blast in the seventh and the Angels made the most of a wild eighth inning in a 5-3 win over the Dodgers on Monday in front of a festive
Suarez gets little help in second career start
Angels rookie strikes out 6, but bullpen can't contain Mariners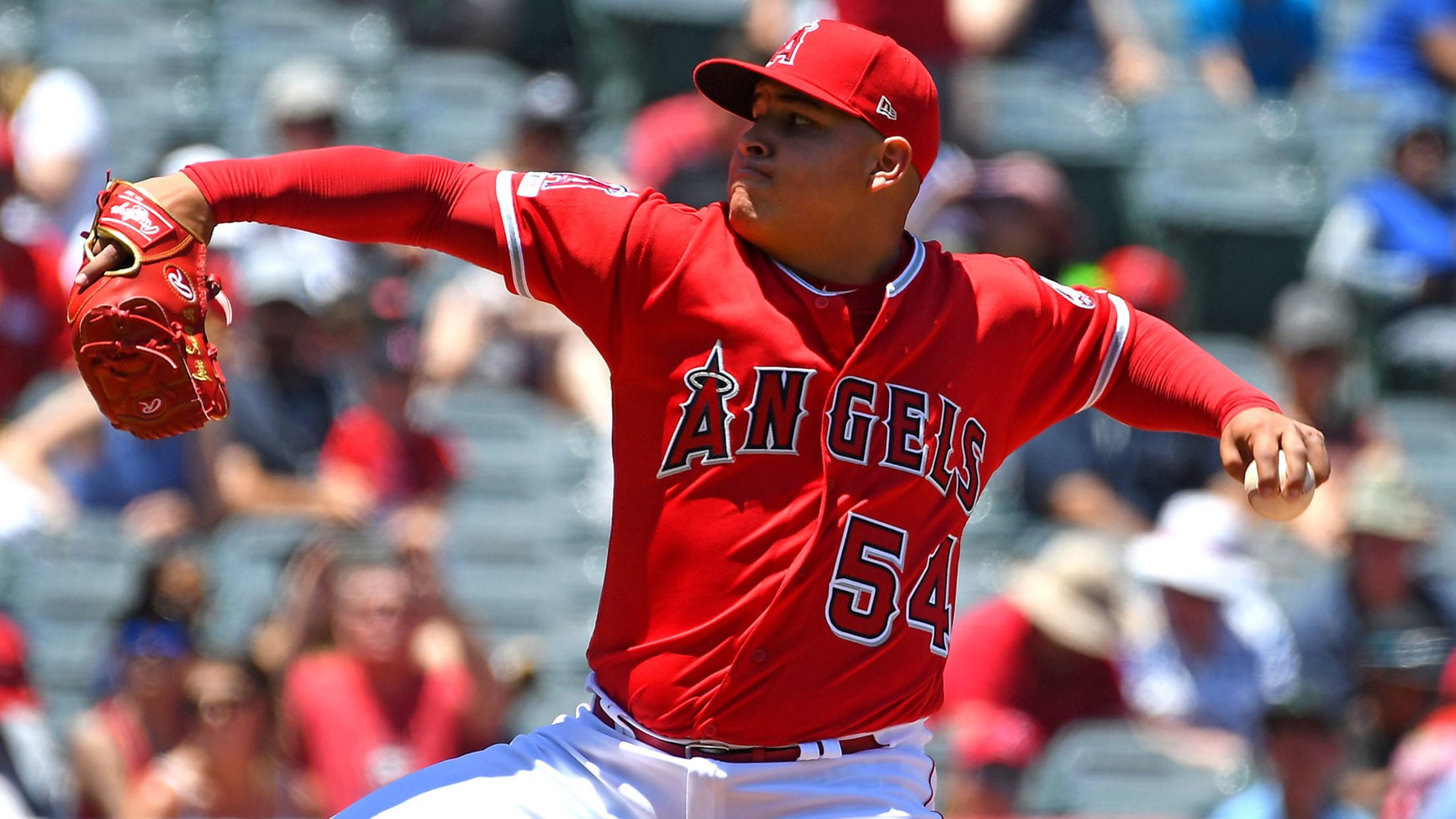 ANAHEIM -- Rookie lefty José Suarez showed flashes of his potential in his second career start, but he was unable to pitch deep into the game, while the Angels' bullpen and offense both struggled in a 9-3 defeat to the Mariners on Sunday afternoon at Angel Stadium. It handed the