'An absolute ace': Sho K's 10 in home finale
AL MVP front-runner reaches 150-strikeout milestone in 7-inning effort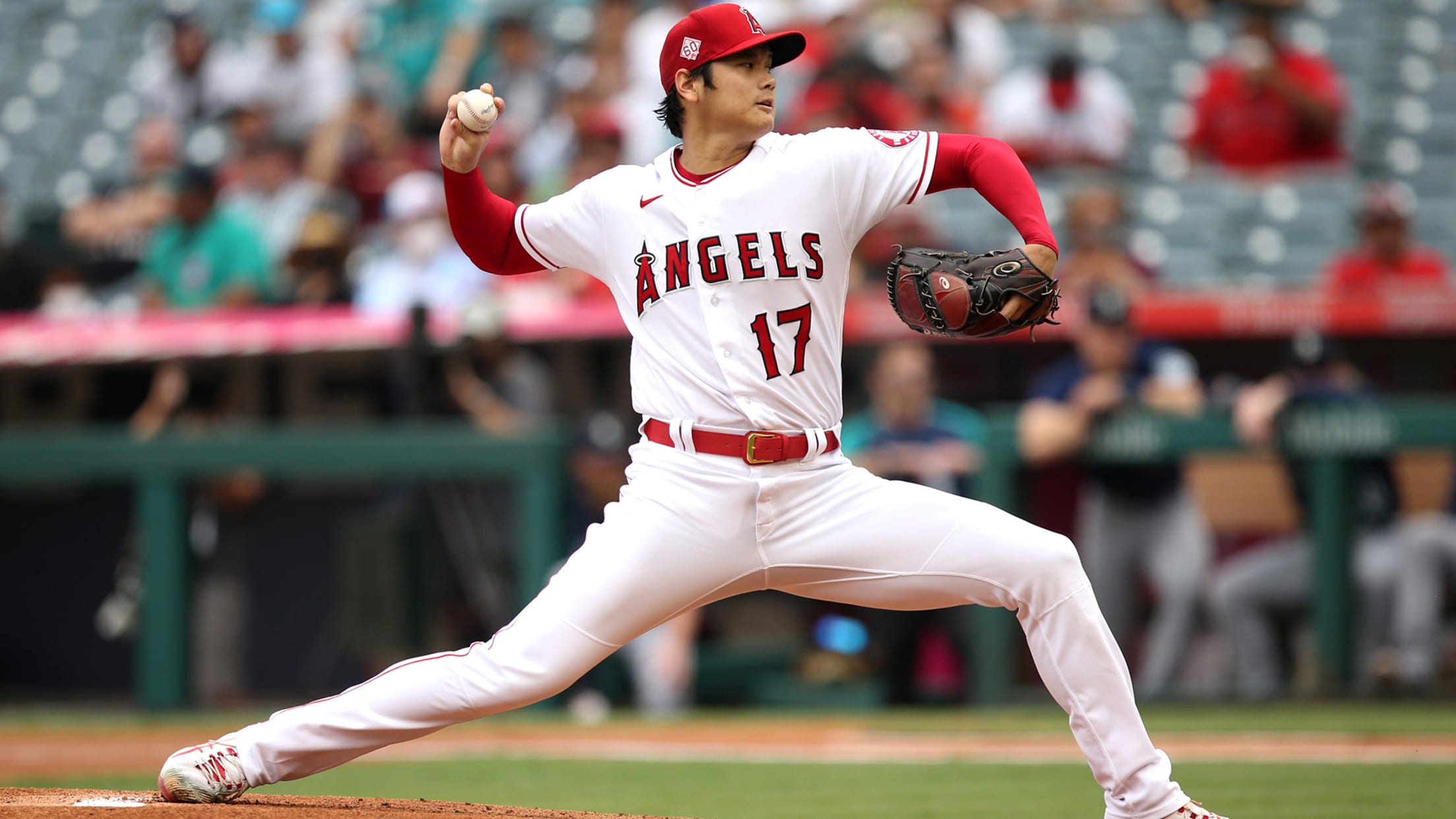 ANAHEIM -- Shohei Ohtani lost out on getting his 10th win of the season, but he still turned in yet another dominant performance on the mound against the Mariners on Sunday. Ohtani, making his 23rd start of the year, allowed one run over seven innings, with 10 strikeouts and no
Stat of the Day: Shohei protects home turf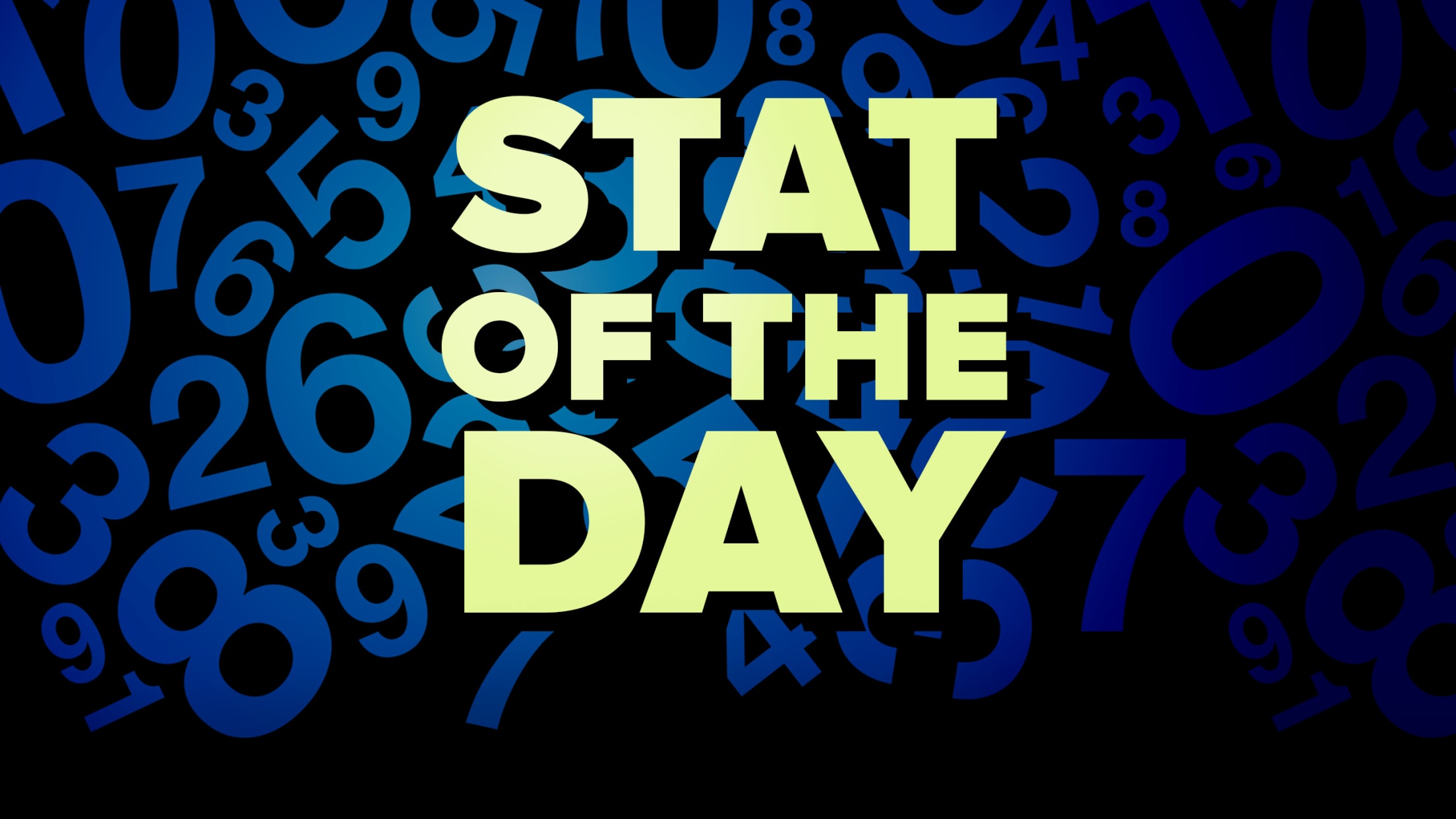 MLB.com is keeping track of a Stat of the Day for the Angels this season, highlighting a unique, interesting or fun nugget from each game. • Angels Stat of the Day, August 2021
Injuries & Roster Moves: Barría to injured list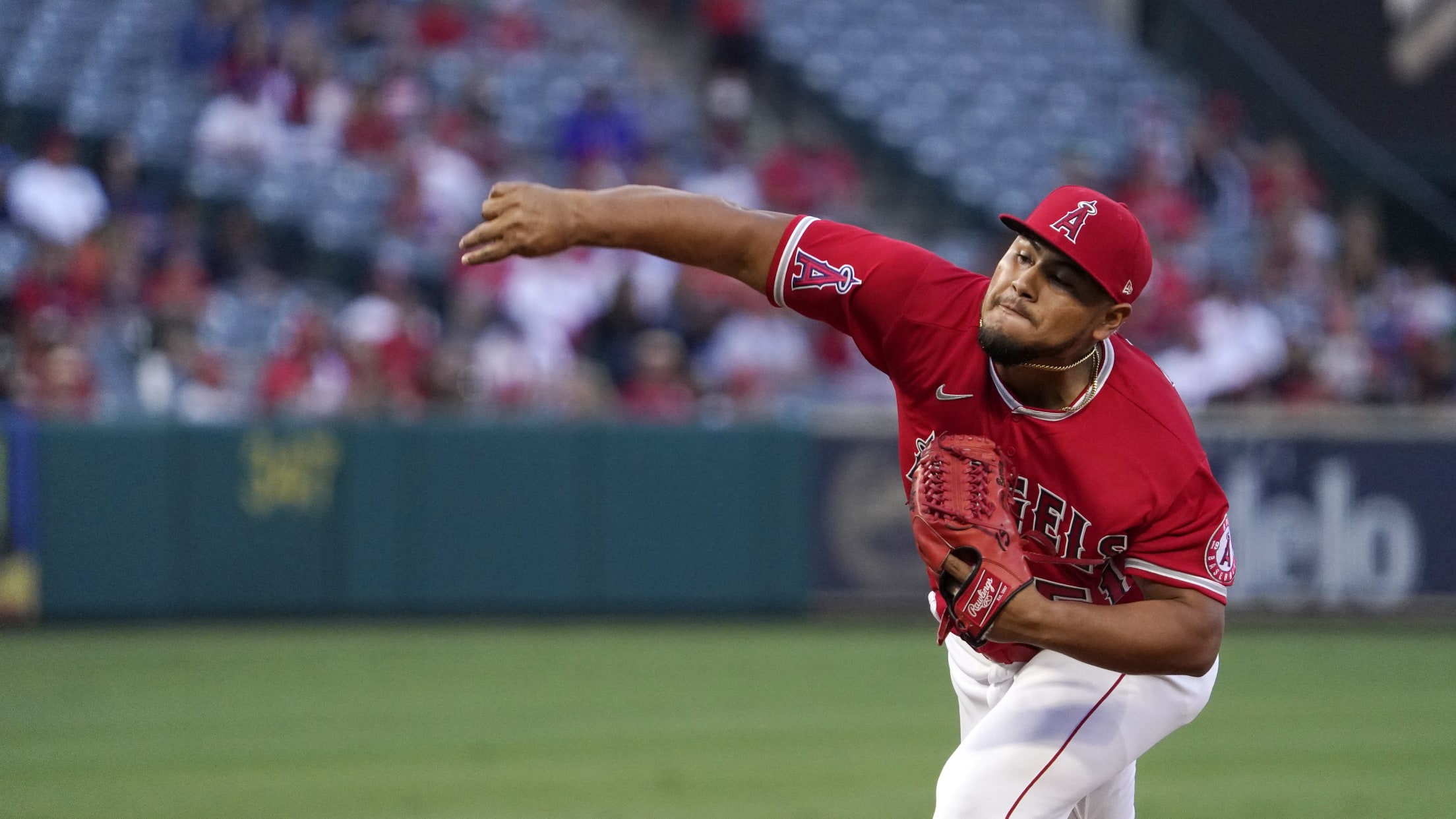 Keep track of the Angels' recent transactions and injury updates throughout the season.
Ohtani a triple threat as Halos rout Mariners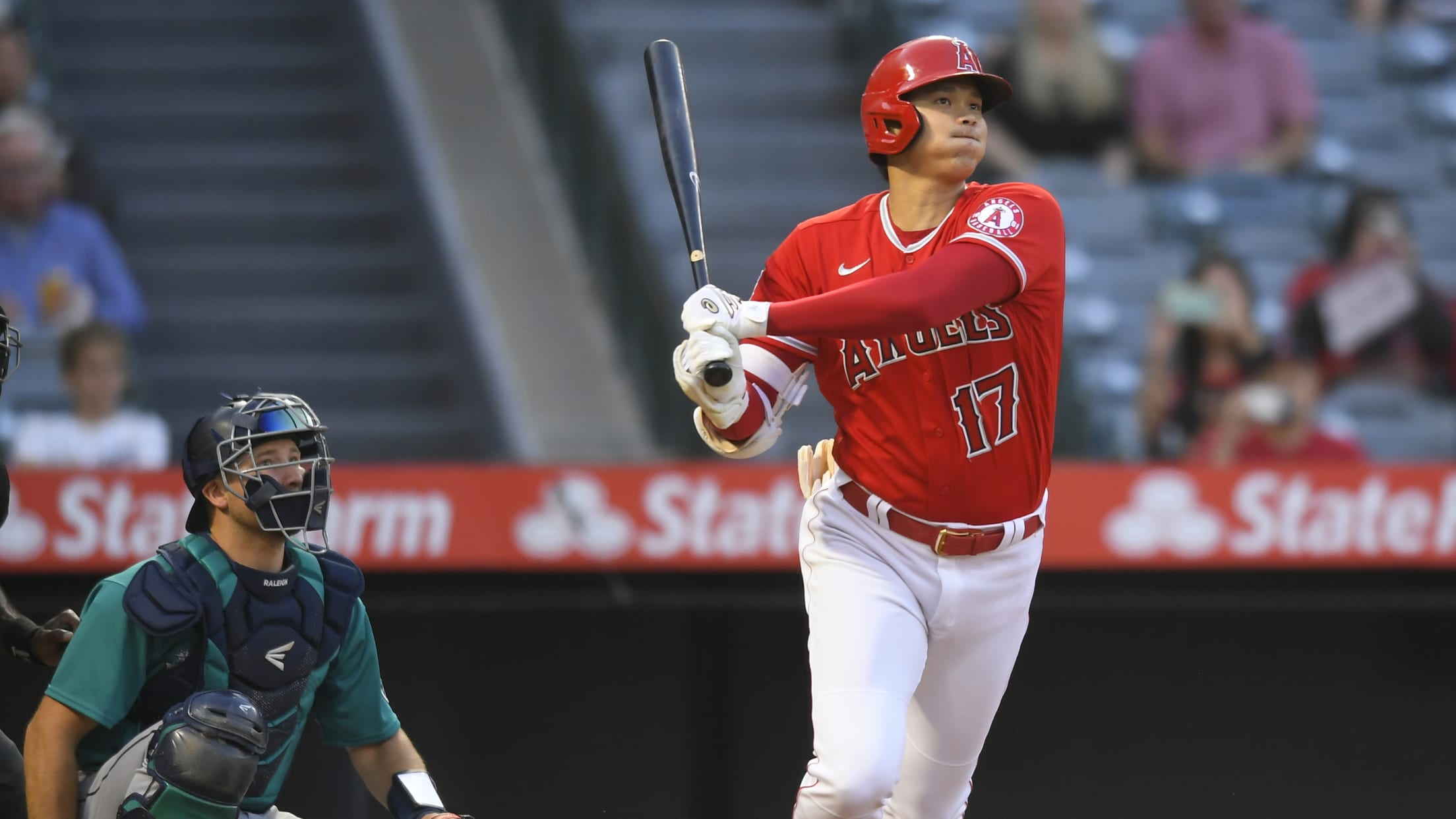 ANAHEIM -- It turns out that pitching around Shohei Ohtani isn't such a bad idea. After the two-way star tied an AL/NL record by walking 11 times in a three-game span against the Astros and Mariners, Seattle decided to pitch to Ohtani in two key situations on Saturday. And Ohtani
Trout moving on from frustrating season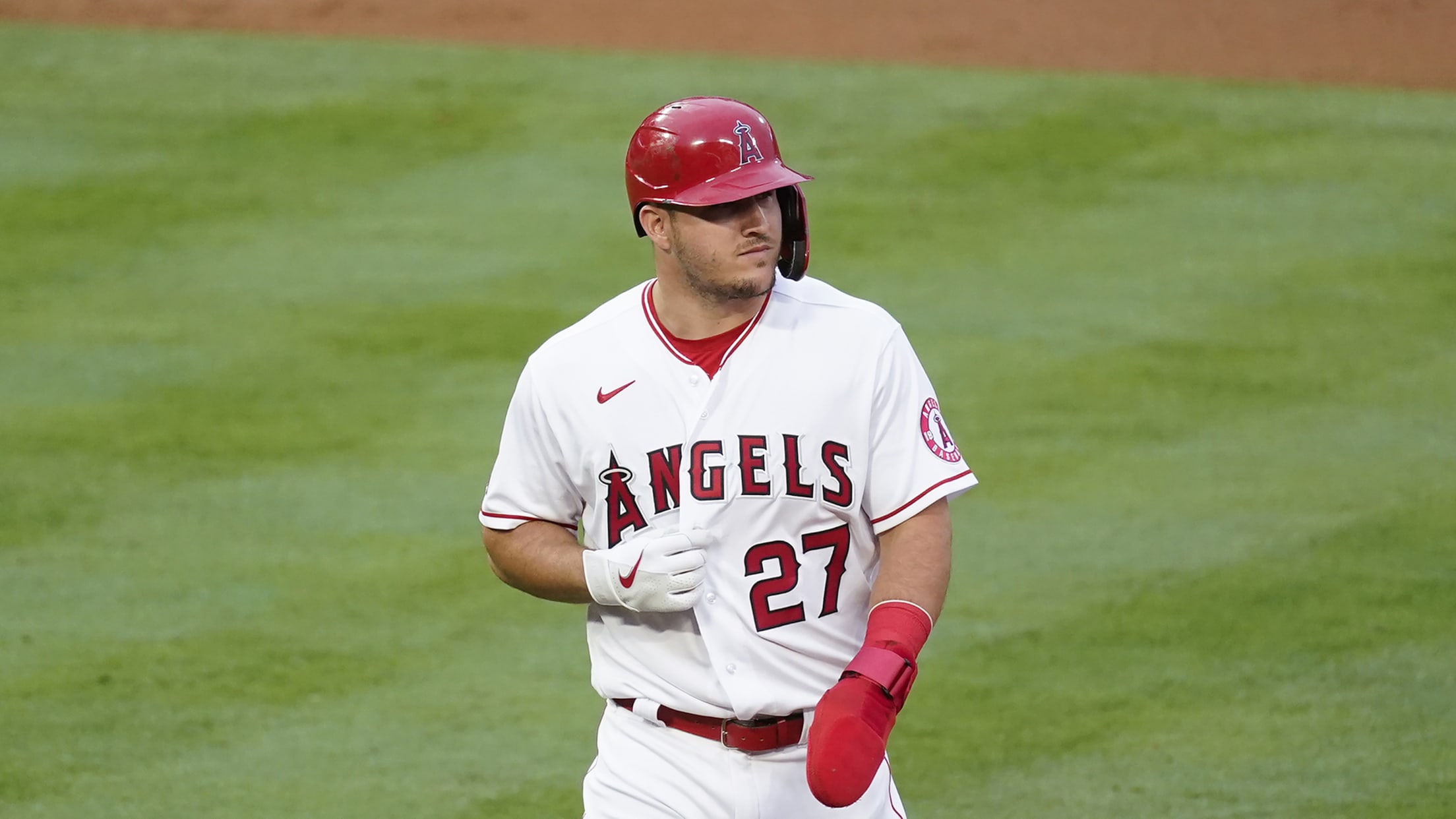 ANAHEIM -- Angels superstar Mike Trout acknowledged that the 2021 season was the most frustrating of his career because of a season-ending right calf strain suffered on May 17, but he said he's in a better place mentally after deciding to shut it down for the season a few weeks
1 thing to watch in final week for each team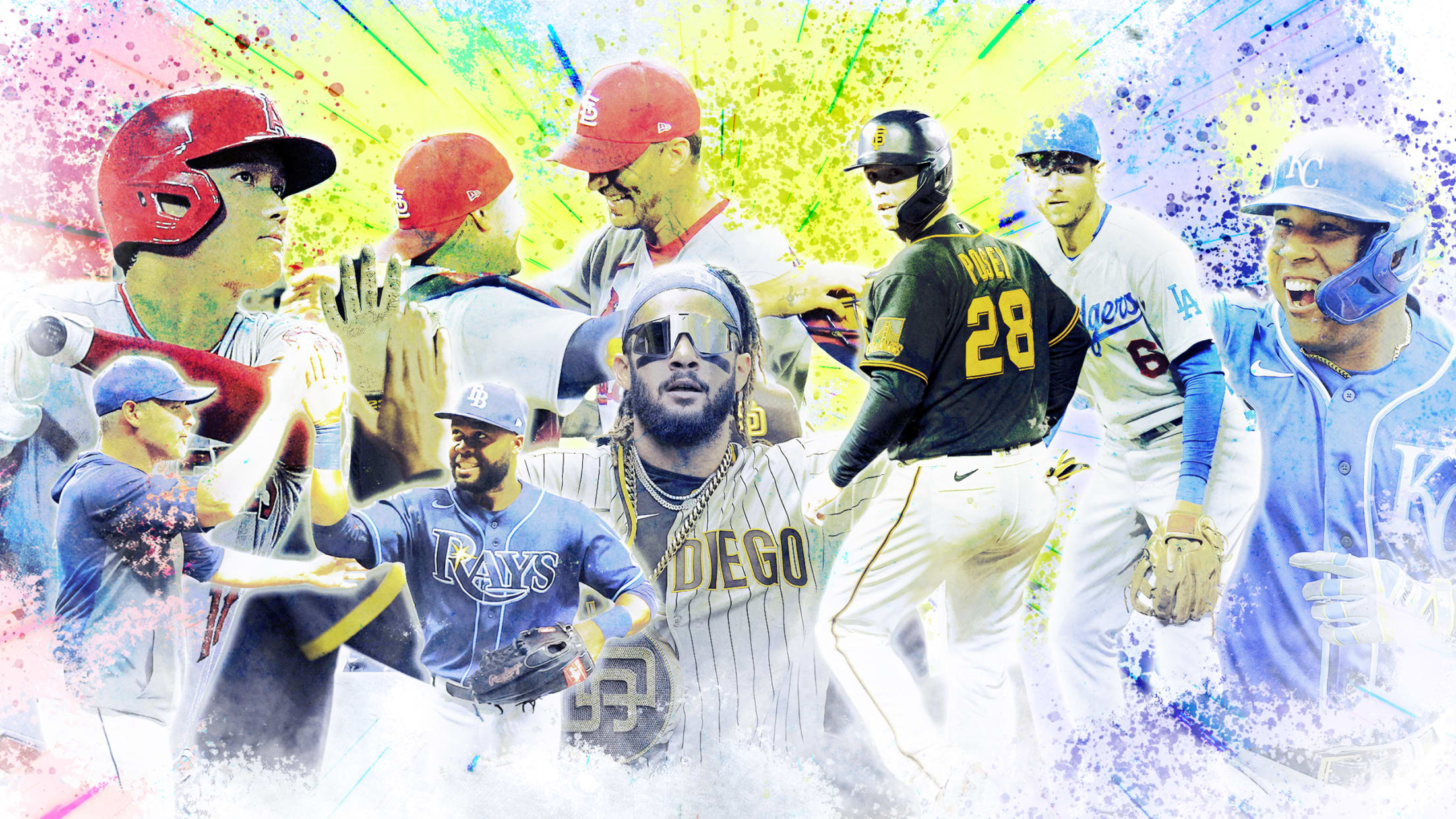 It breaks my heart to say this, but: There is only one week left in the regular season. Can you believe it? The postseason will be wonderful, but after Sunday, it's going to be until next March that every Major League Baseball team plays on the same day. That is
Classic Angels card: Fregosi in '69
As part of the celebration of the 70th anniversary of Topps baseball cards, we've asked fans (as well as our staff) to submit their all-time favorite baseball cards, and we've broken them down by team. We'll be revealing submissions regularly throughout the season, ranging from the famous to the weird,
Fearsome Ohtani walking at historic rate
Two-way stud in elite company after walking 11 times in 3 games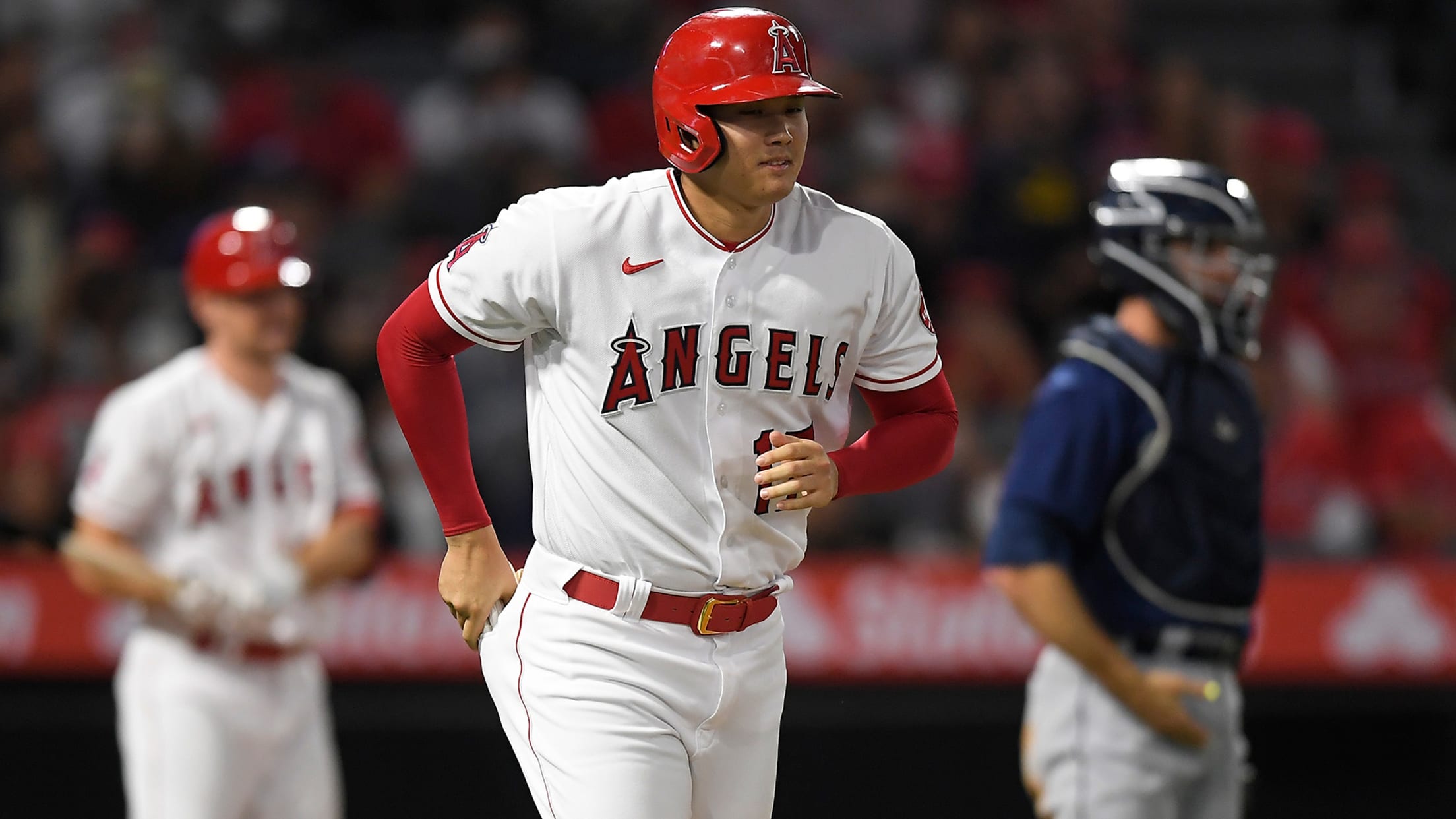 ANAHEIM -- Shohei Ohtani tied yet another Major League record on Friday, and this one showed just how much teams are trying to avoid pitching to him down the stretch. After drawing a career-high four walks on Wednesday and three on Thursday against the first-place Astros, Ohtani drew four more
We've never seen a HR leaderboard like this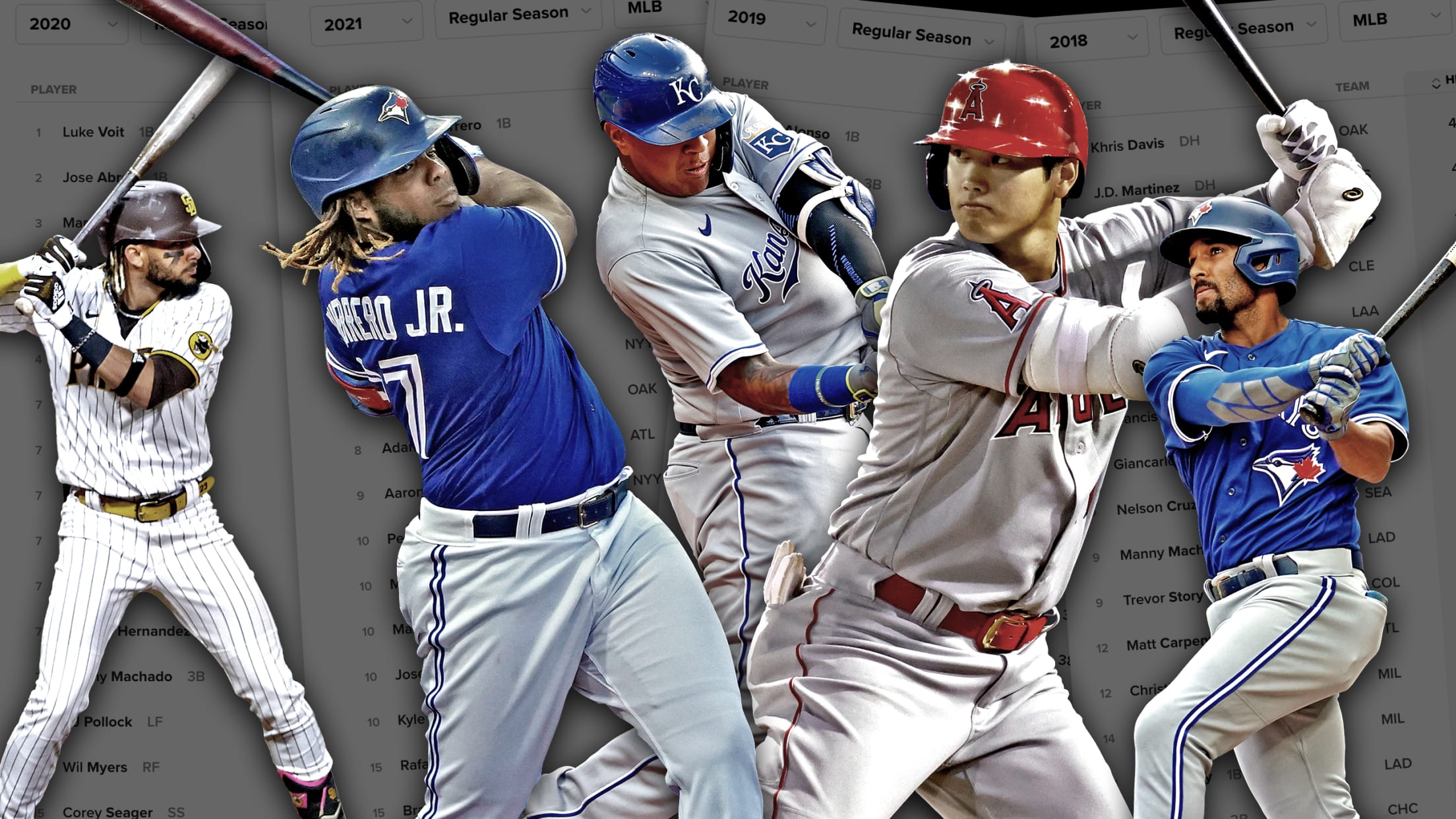 There have been years in which multiple players reached the 60-homer plateau. There's been plenty of seasons when more players hit 40. But we've never seen a home run leaderboard quite like this. Here's how the top five looked entering Friday's action: Vladimir Guerrero Jr. (TOR): 46 Salvador Perez (KC):
Trout selected as Roberto Clemente nominee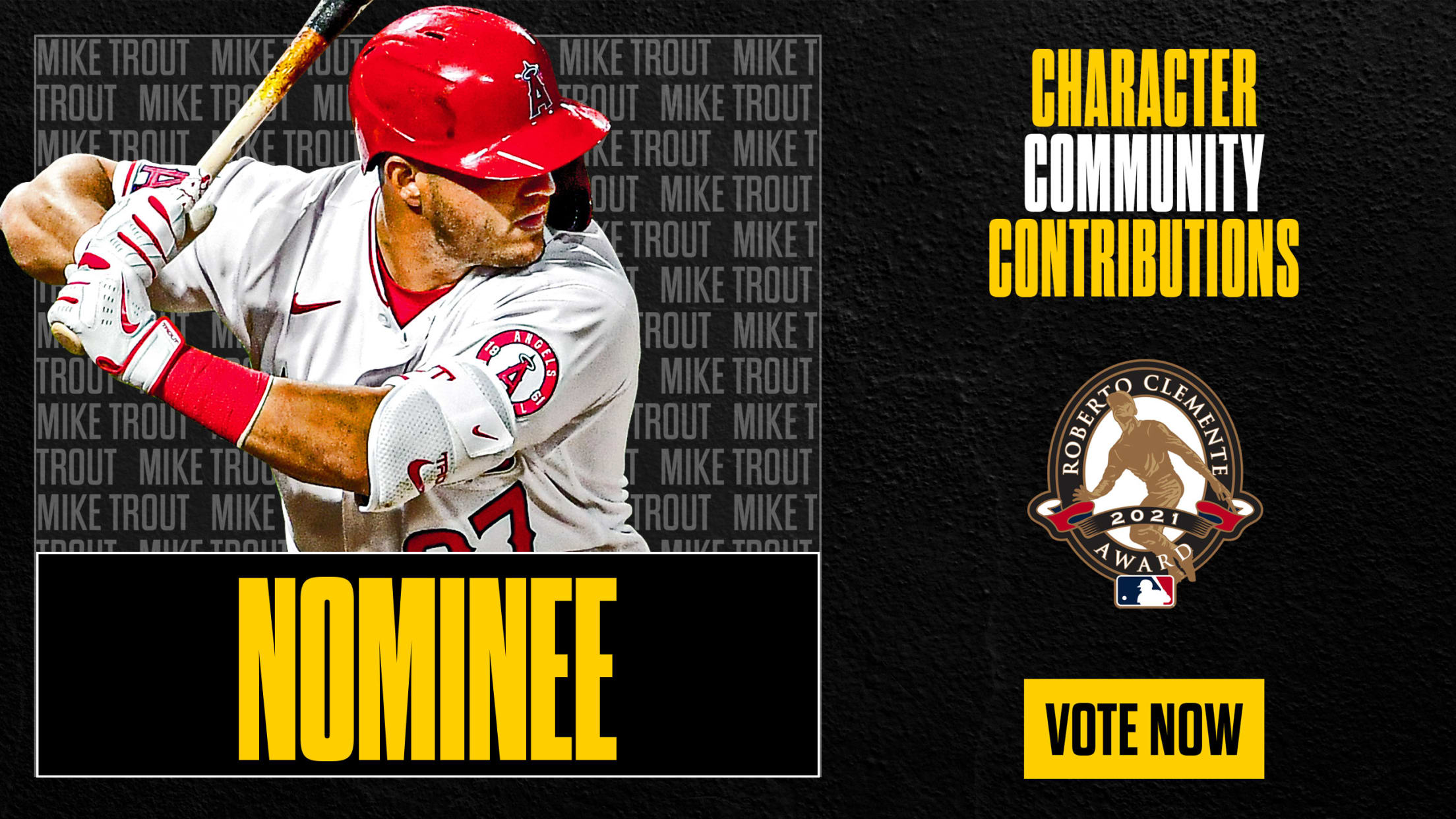 CHICAGO -- The fact that Mike Trout hasn't played a game for the Angels since May 17 means he hasn't been able to compete for the end-of-the-year honors he's normally in the mix for, but that didn't stop him from being in line for another prestigious award. Ahead of the
Cobb turns away Astros with another gem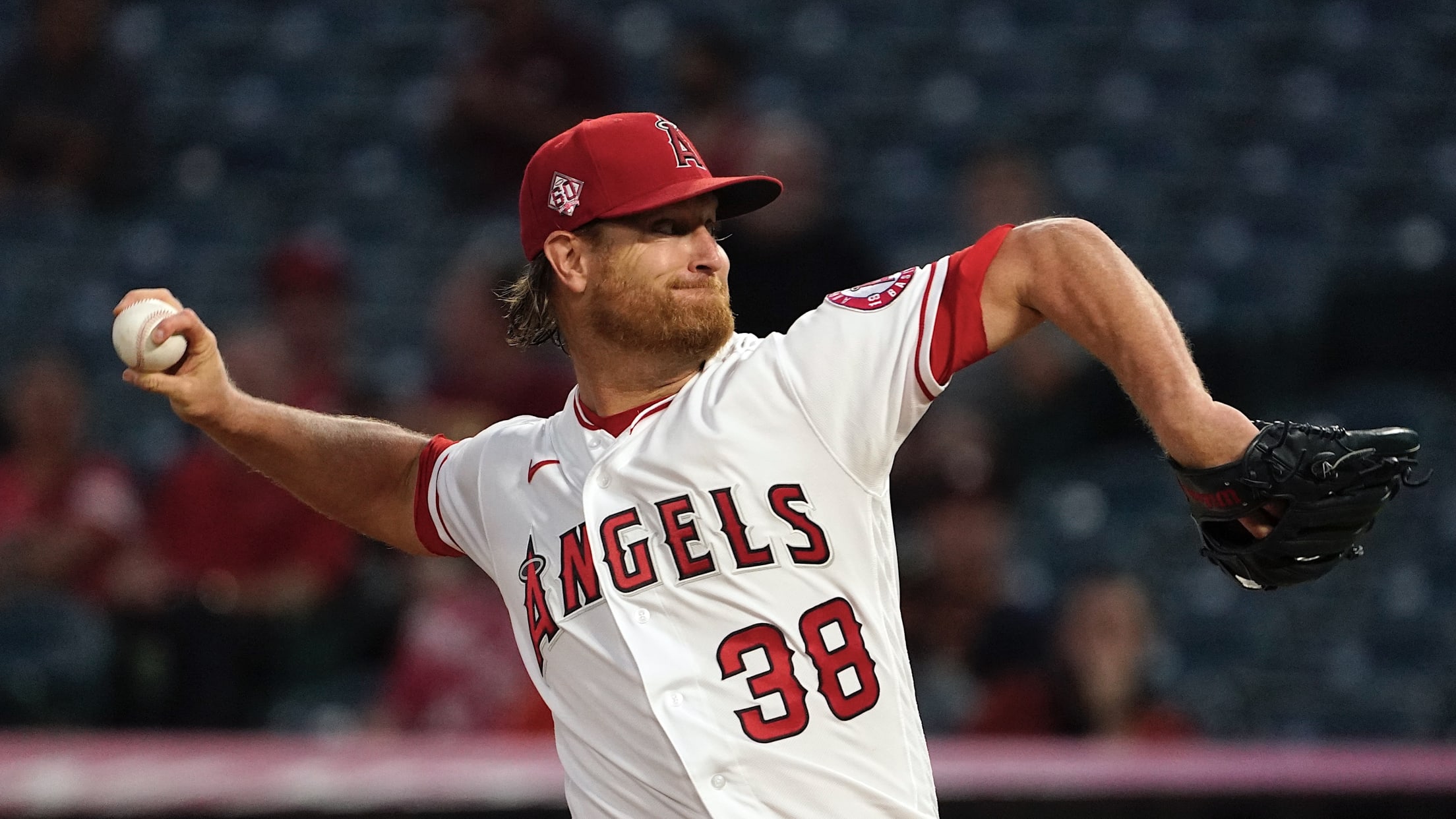 ANAHEIM -- It was Angels right-hander Alex Cobb's first start at Angel Stadium in more than two months, but he looked right at home against the Astros on Thursday night. Cobb, making his first home start since July 17, threw 5 2/3 strong innings, allowing one run on four hits
These 30 prospects have eye-opening stats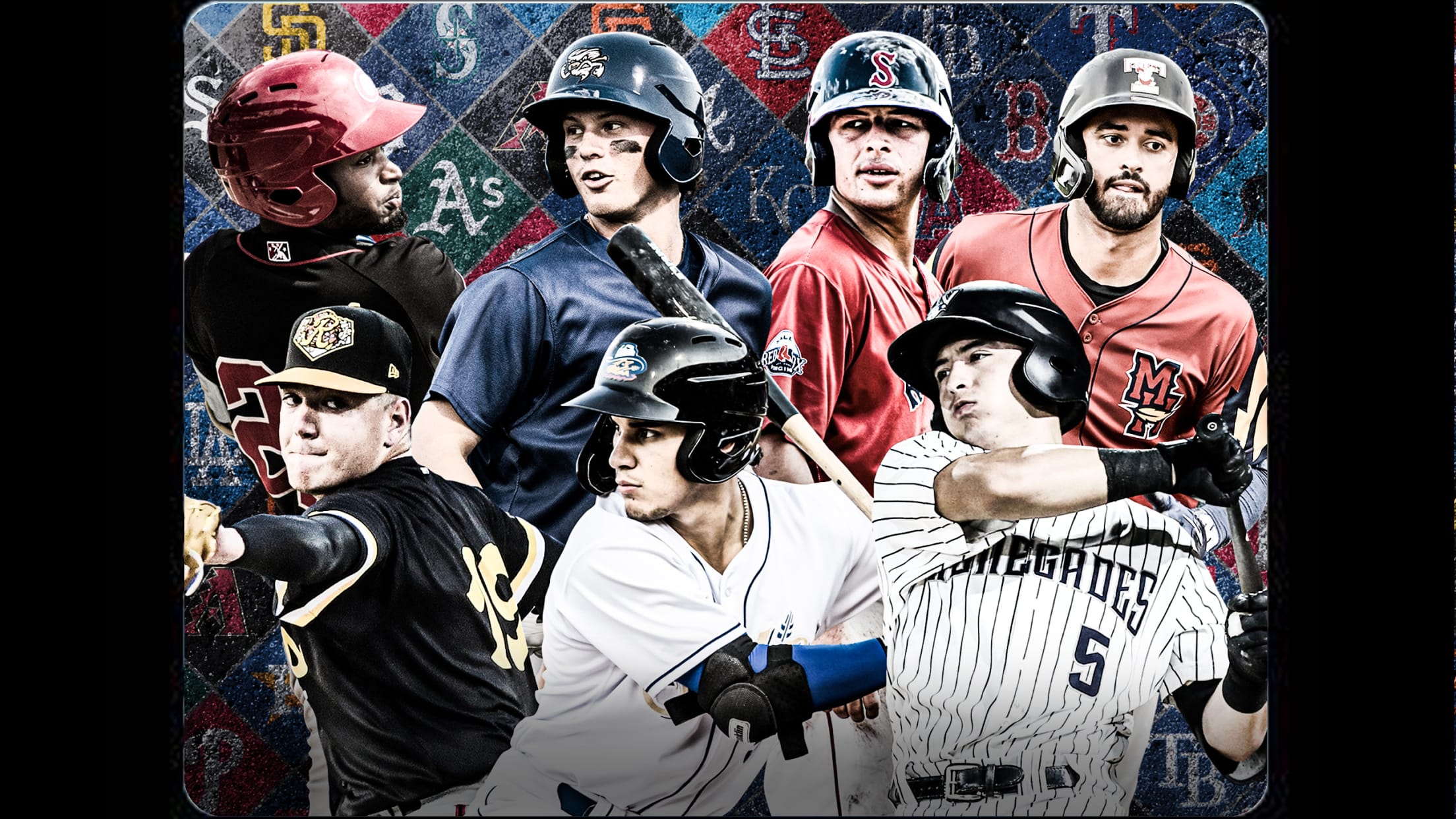 They say that numbers don't lie. But it's also true that they don't tell a complete story all the time. That's certainly true in baseball, where statistics of all shapes and sizes have been used to measure performance for generations, even if those measuring sticks have changed over the years.
Ohtani to pitch on Sunday against Seattle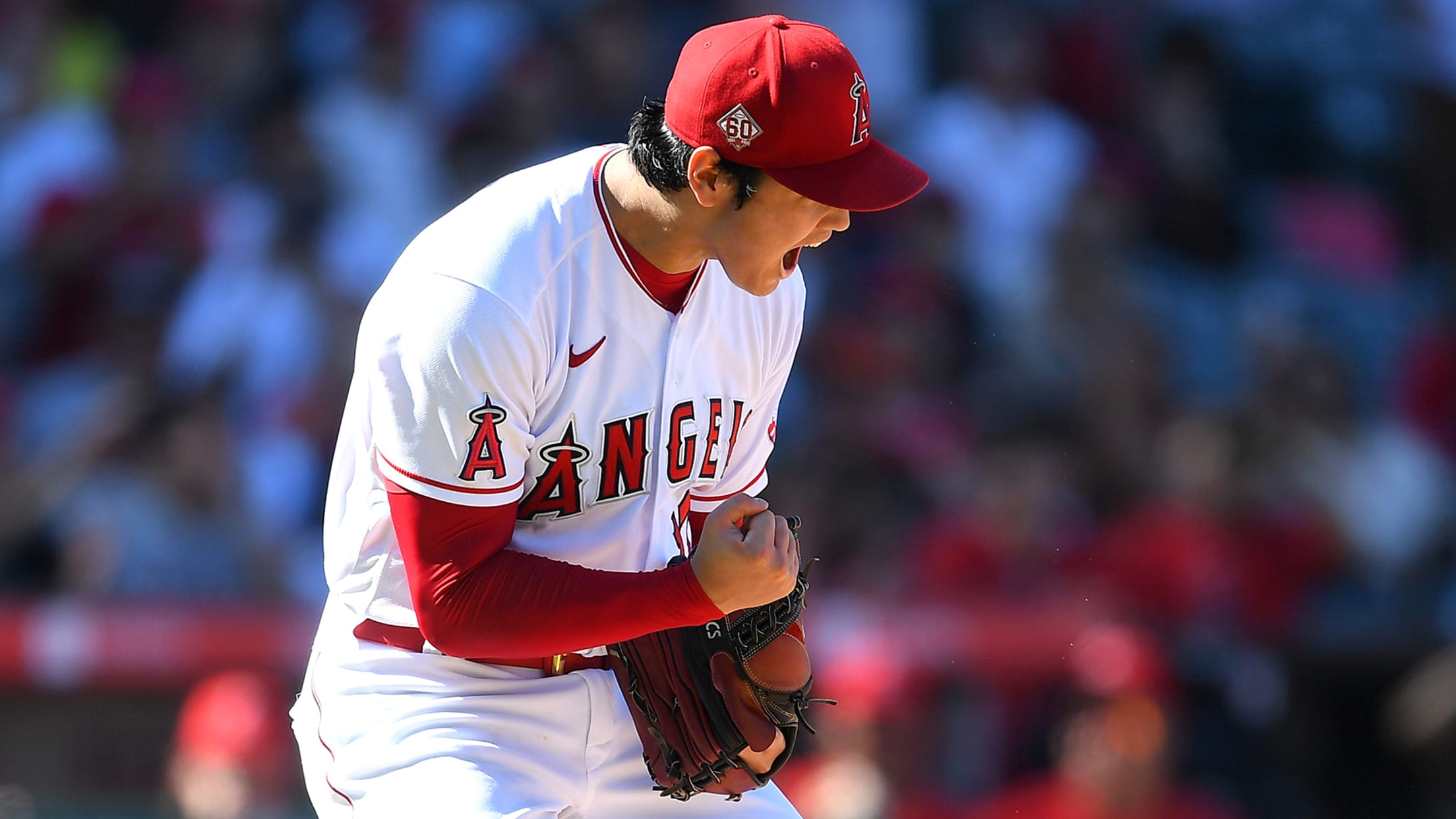 ANAHEIM -- Two-way sensation Shohei Ohtani will get at least one more start on the mound. Ohtani, who is considered the favorite for the American League MVP Award, is set to make his 23rd start of the year on Sunday against the Mariners at Angel Stadium -- and he could
Wantz rebounds, shows mettle in extras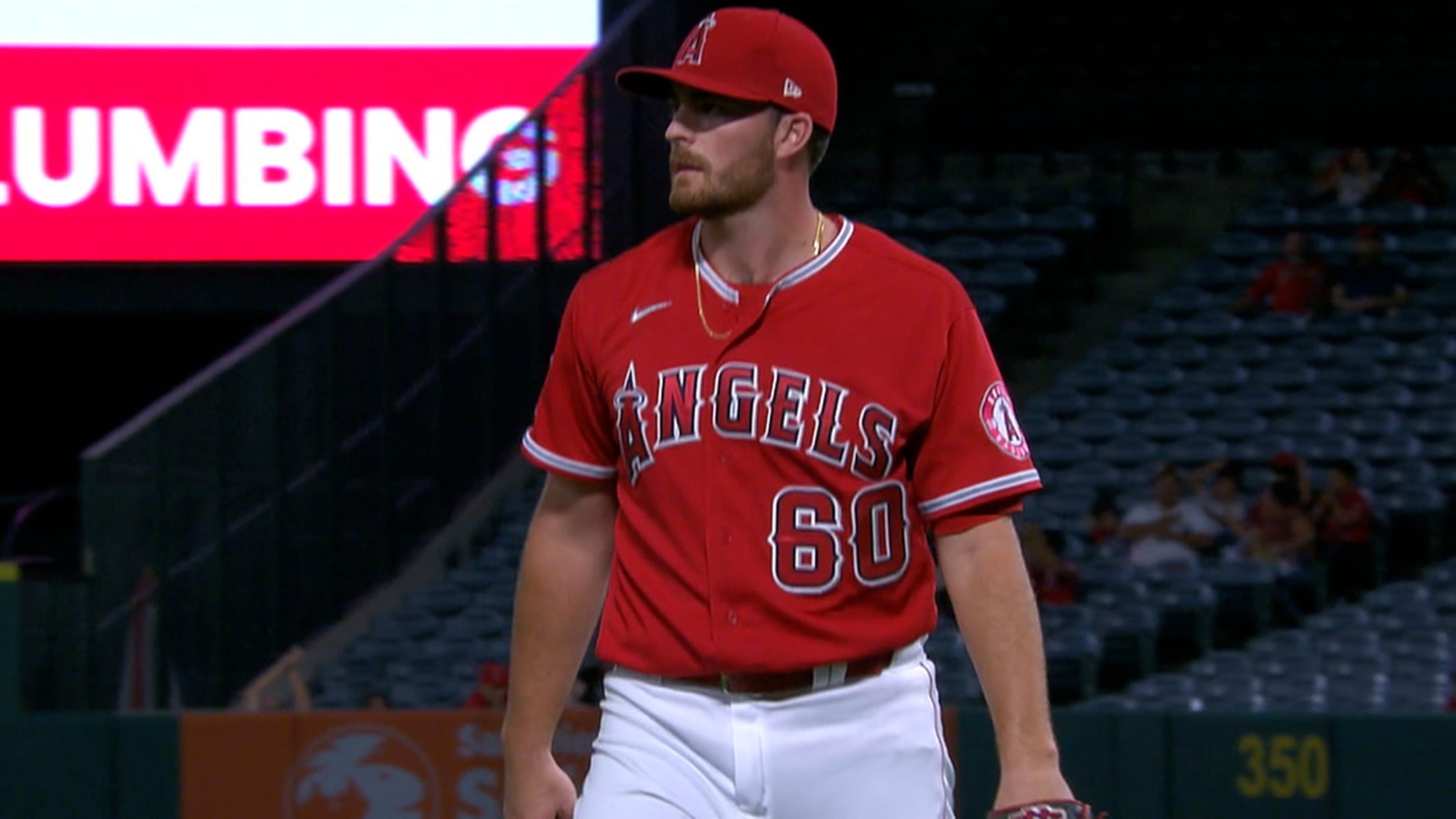 ANAHEIM -- It's difficult to navigate a scoreless inning in extras with a runner automatically starting at second base. But rookie reliever Andrew Wantz bucked the odds, as he held the Astros scoreless in both the 10th and 11th innings before lefty Sam Selman gave up four runs in the
Ohtani smacks HR No. 45, one off MLB lead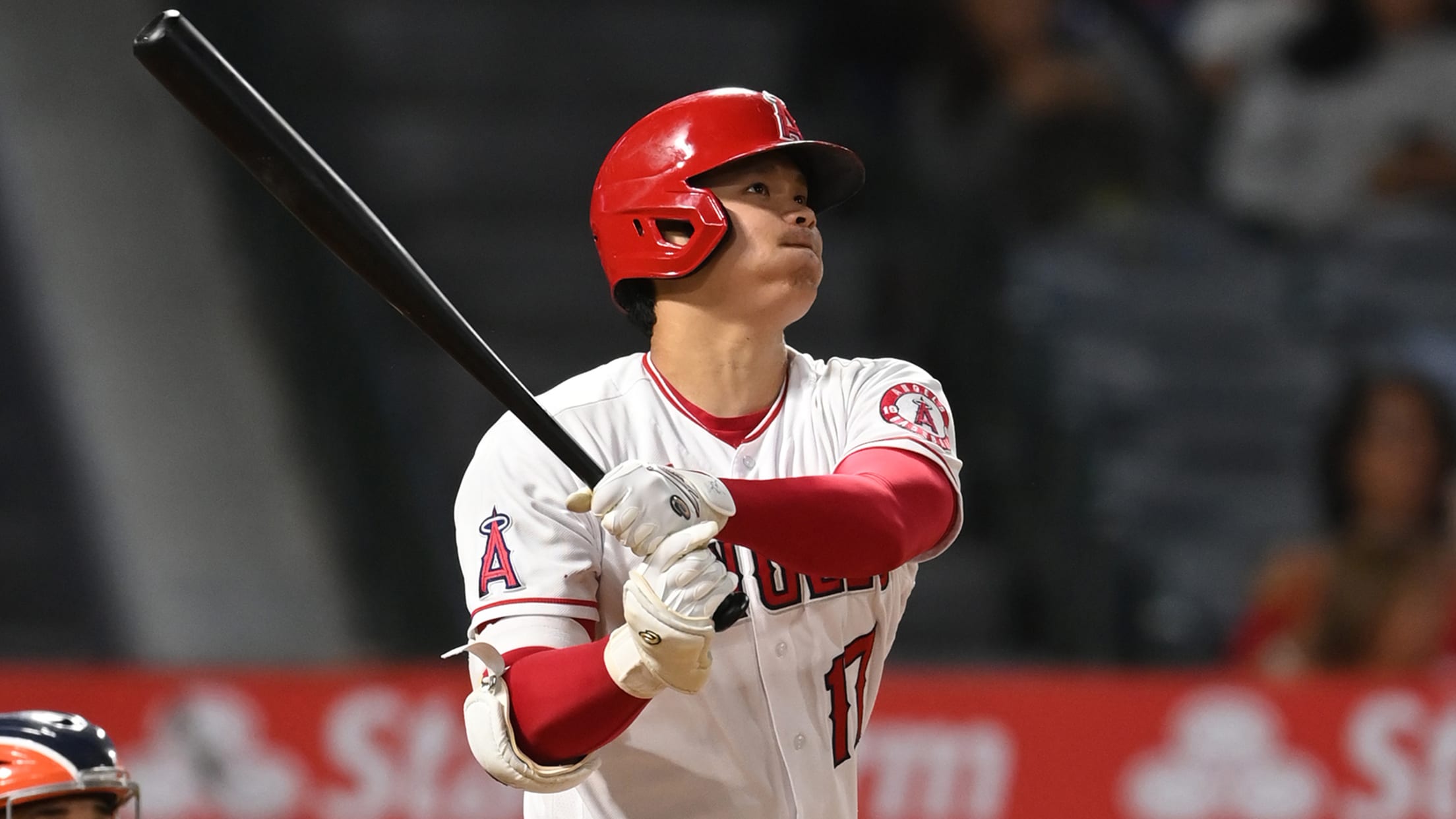 ANAHEIM -- It had been a while since Shohei Ohtani homered, but the two-way star connected on a solo shot, No. 45, in the Angels' 10-5 loss to the Astros on Tuesday night at Angel Stadium. Ohtani, who hadn't gone deep since Sept. 10, is now tied for the second
Barría solid before Astros pull away vs. 'pen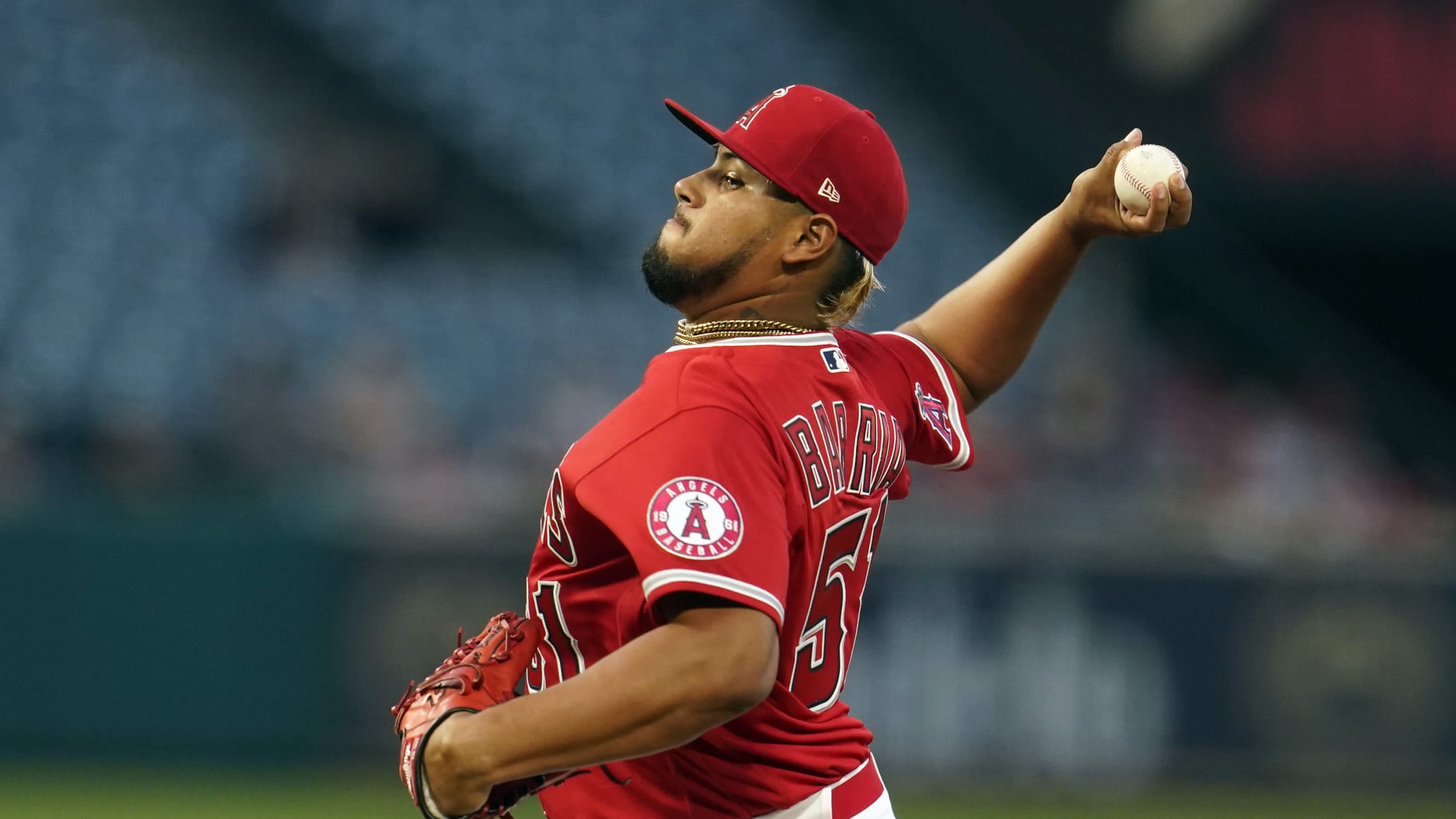 ANAHEIM -- It's becoming a bit of a theme for Angels right-hander Jaime Barria. Barría has had trouble in the first inning before settling down, and it was again the case in a 10-0 loss to the Astros on Monday night at Angel Stadium. Barría gave up two runs in
'Outstanding' Ohtani shines in mound return
Two-way star strikes out 10 in Halos' 10-inning loss to A's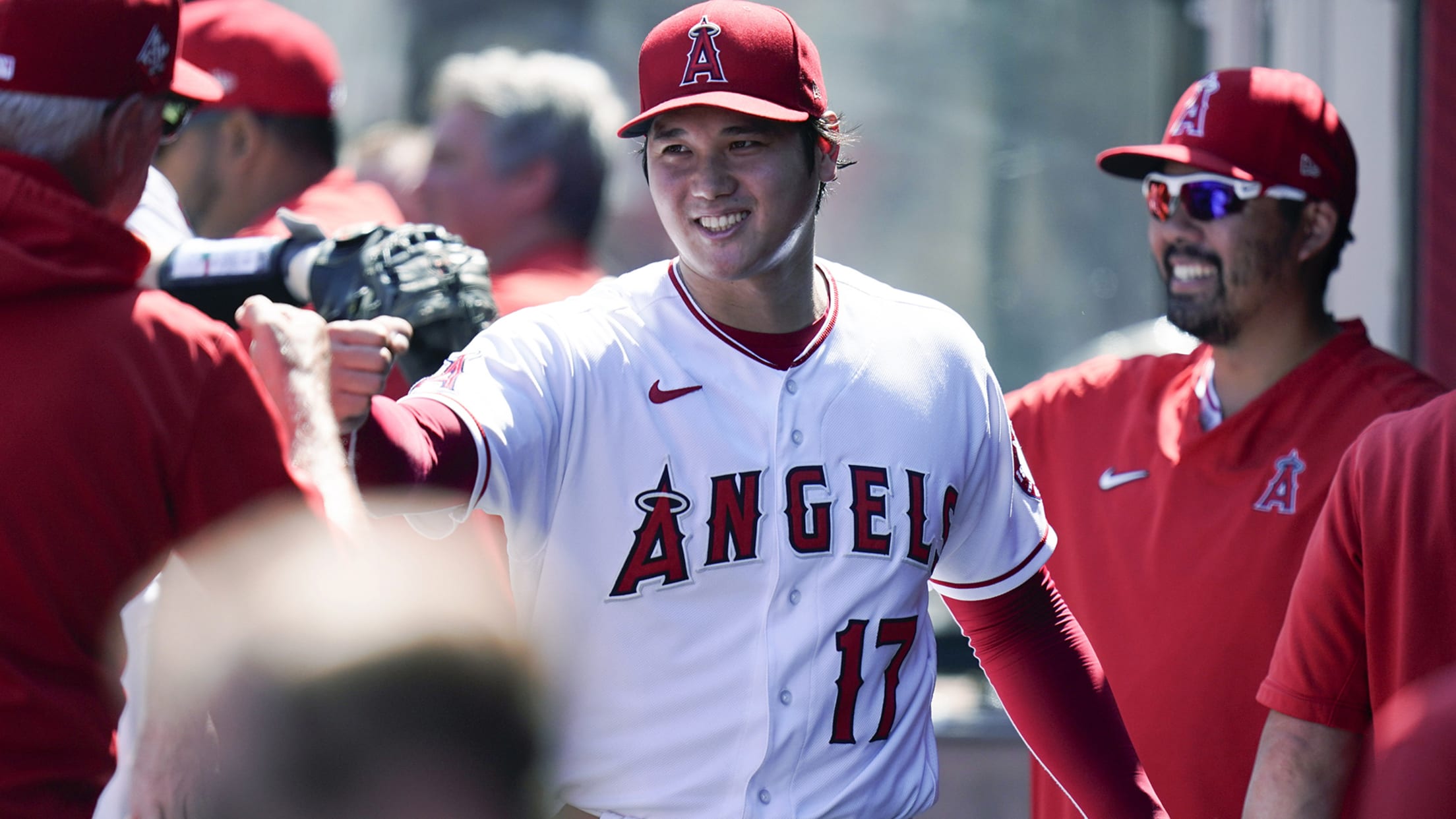 ANAHEIM -- Despite having his scheduled start against the A's pushed back two days because of arm soreness, two-way sensation Shohei Ohtani was sharp on Sunday, striking out 10 over eight strong innings to solidify his status as the frontrunner for the American League Most Valuable Player Award. Ohtani, though,