Verlander's concern with pitches, not results
Tigers ace says slider, changeup need fine-tuning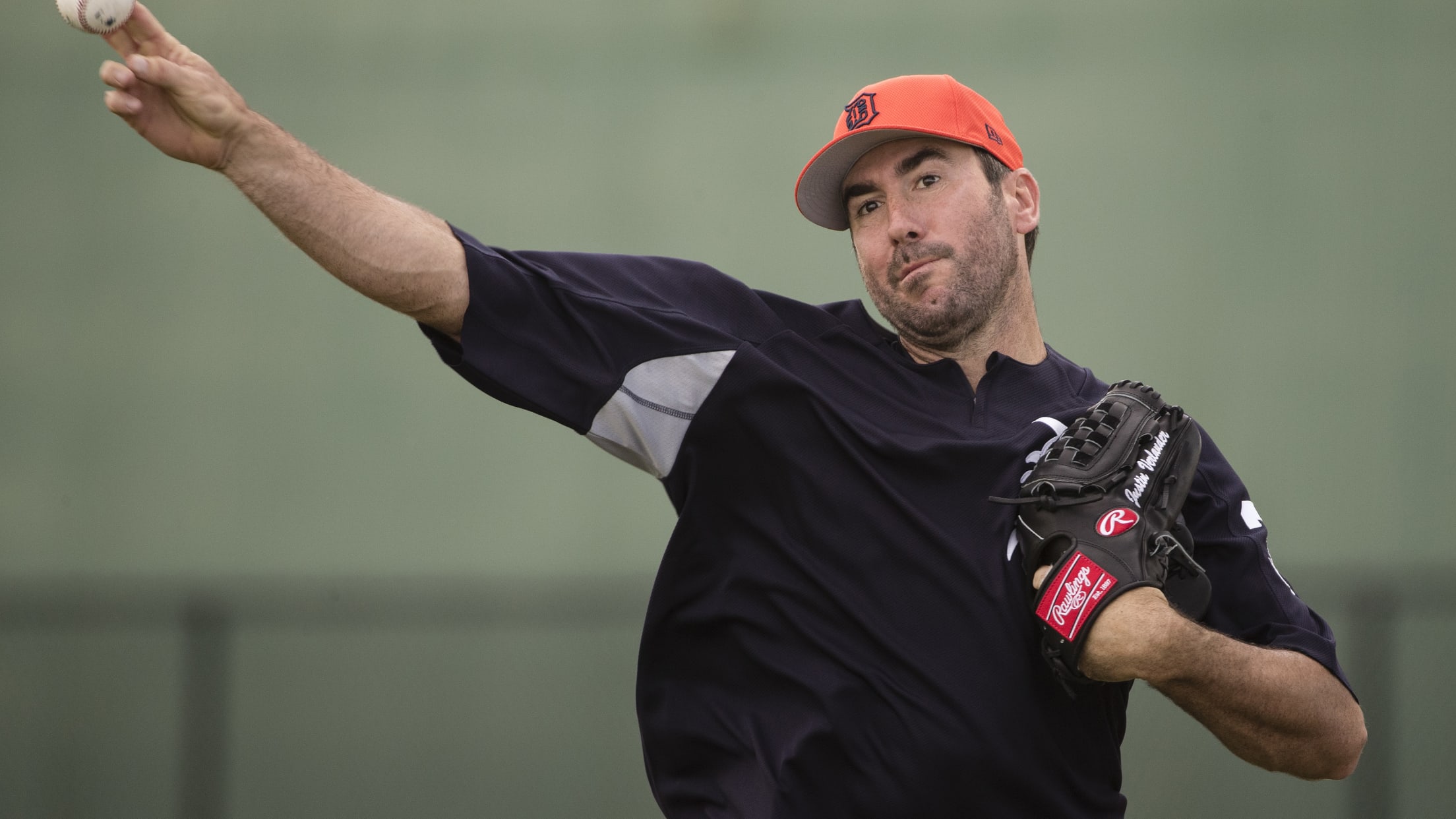 Justin Verlander's velocity was around regular-season mode, but his secondary pitches had some rust. (Matt Rourke/AP)
LAKELAND, Fla. -- Justin Verlander muttered in frustration as his full-count fastball to Pirates batter Elias Diaz missed the outside corner for ball four in the second inning. He had given up home runs to two of his previous three hitters and cranked up his heater to 95 mph in
LAKELAND, Fla. -- Justin Verlander muttered in frustration as his full-count fastball to Pirates batter Elias Diaz missed the outside corner for ball four in the second inning. He had given up home runs to two of his previous three hitters and cranked up his heater to 95 mph in an effort to stop the damage.
He got out of the inning with just the two runs allowed, but left after old nemesis Josh Harrison -- the guy who broke up his no-hit bid against the Pirates in 2012 -- fouled off three straight pitches to work a 10-pitch walk that not only put the leadoff batter on in the third, but pushed Verlander to his pitch limit.
"They told me I had 45 [pitches]," Verlander said after the 11-1 loss. "I didn't count on Harrison taking 10 of them. I had a couple chances to put him away, just not quite executing, allowing him to foul off some pitches.
"That's kind of the theme of the day, really. When things aren't quite on, you're not hitting your spots, guys tend to foul off pitches instead of putting it in play weakly or swinging and missing."
At this point in camp, with a little more than four weeks to go, Verlander said he's more concerned with what his pitches are doing than what hitters are doing to them. His velocity ended up around regular-season mode, but his secondary pitches had some rust to them.
"I would be more worried if every spring start was perfect than the other way around," he said. "Typical, but at this point, body felt good, arm feels good, slider and changeup need quite a bit of work, location needs some work."