Verlander has three more spring goals
Ace wants to work deeper into games, get ahead of hitters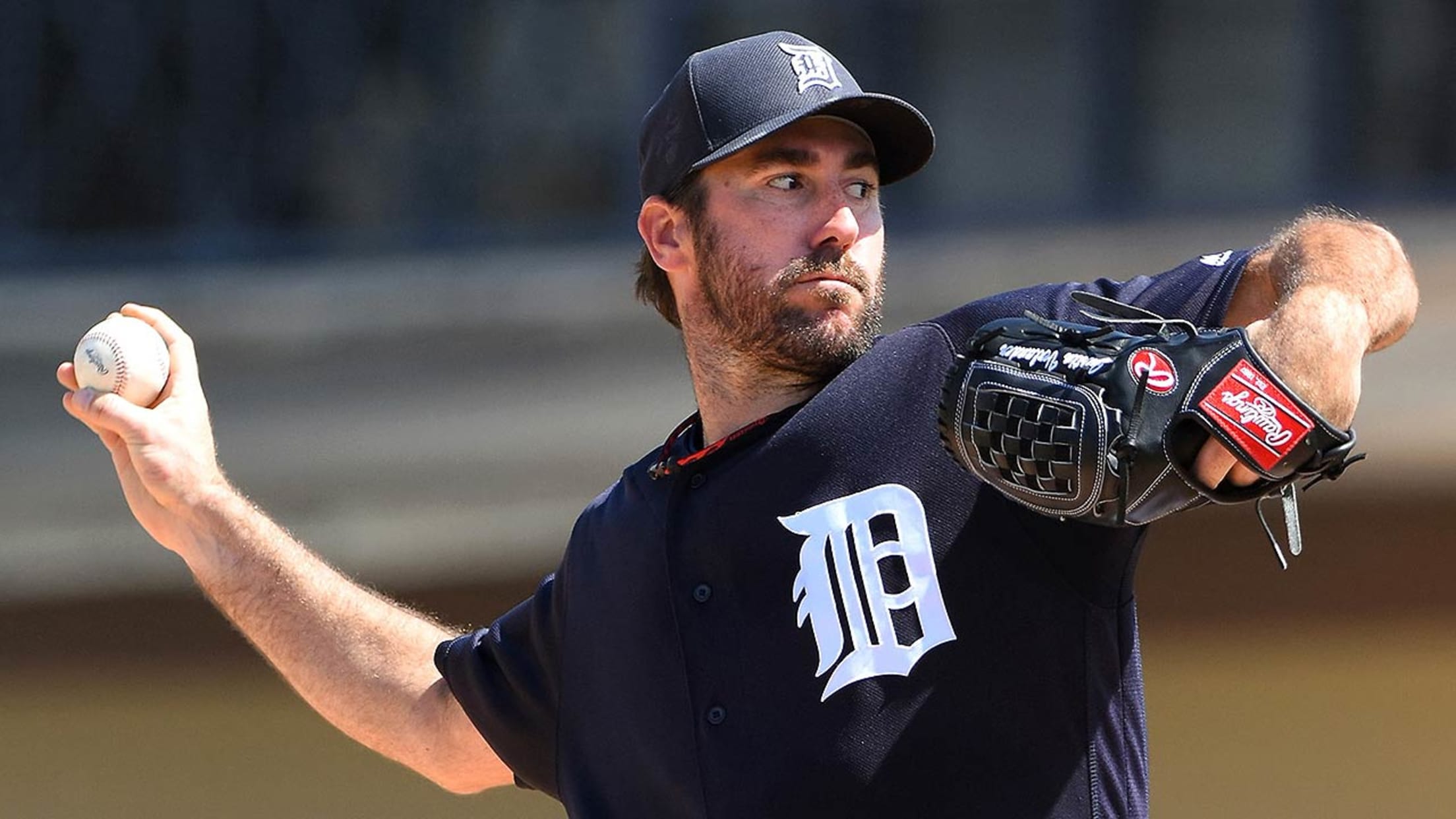 Justin Verlander scattered six hits in five innings, struck out two and walked none. (Getty)
LAKELAND, Fla. -- Justin Verlander checked the video to confirm what he already knew.And, no, it wasn't that Bryce Harper's second home run off him Sunday afternoon went very, very far."Everything was up," said Verlander, who allowed two Harper homers in five innings in the Tigers' 7-6 win over the
LAKELAND, Fla. -- Justin Verlander checked the video to confirm what he already knew.
And, no, it wasn't that Bryce Harper's second home run off him Sunday afternoon went very, very far.
"Everything was up," said Verlander, who allowed two Harper homers in five innings in the Tigers' 7-6 win over the Nationals at Joker Marchant Stadium.
"Felt pretty good, just fastball, most of offspeed was just elevated. I was just having trouble getting the ball down."
Tigers Spring Training information
And that, Verlander noted, played into Harper's hand. The reigning National League Most Valuable Player's first homer was a two-run shot in the opening inning - Harper's first of the spring and the first Grapefruit League runs allowed by Verlander. The second was a solo blast in the fifth inning over the center-field batter's eye.
"He made a couple bad pitches to a real good hitter," said bench coach Gene Lamont, who served as manager of the split squad. "He took advantage of them, but overall he was fine."
"Got through it with minimal damage, I guess," Verlander said, before smiling and adding, "unless you're counting distance."
Outside of Harper's blasts, Verlander's line was stellar. He scattered six hits in five innings, struck out two and walked none. He threw 74 pitches, 51 for strikes.
But …
"A lot of stuff I threw was mostly hittable just because of the height," Verlander said. "I went back and looked at the video and there were some hard-hit balls that found guys, but all of them were right in their sweet spot."
Verlander has two more outings before his Opening Day assignment, and he said he feels he's where he should be. Verlander noted his recovery is improving, and he liked how the ball felt coming out of his hand.
The main things he wants to focus on in his final two starts are going deeper into games, getting ahead early and getting quick outs.
"I'd like to get a little better at that," Verlander said, "but that comes with location and consistency."
The video -- and home runs -- showed Verlander that wasn't yet there Sunday.