Gausman feels his shoulder issues are done
Orioles right-hander set to start against Rays on Monday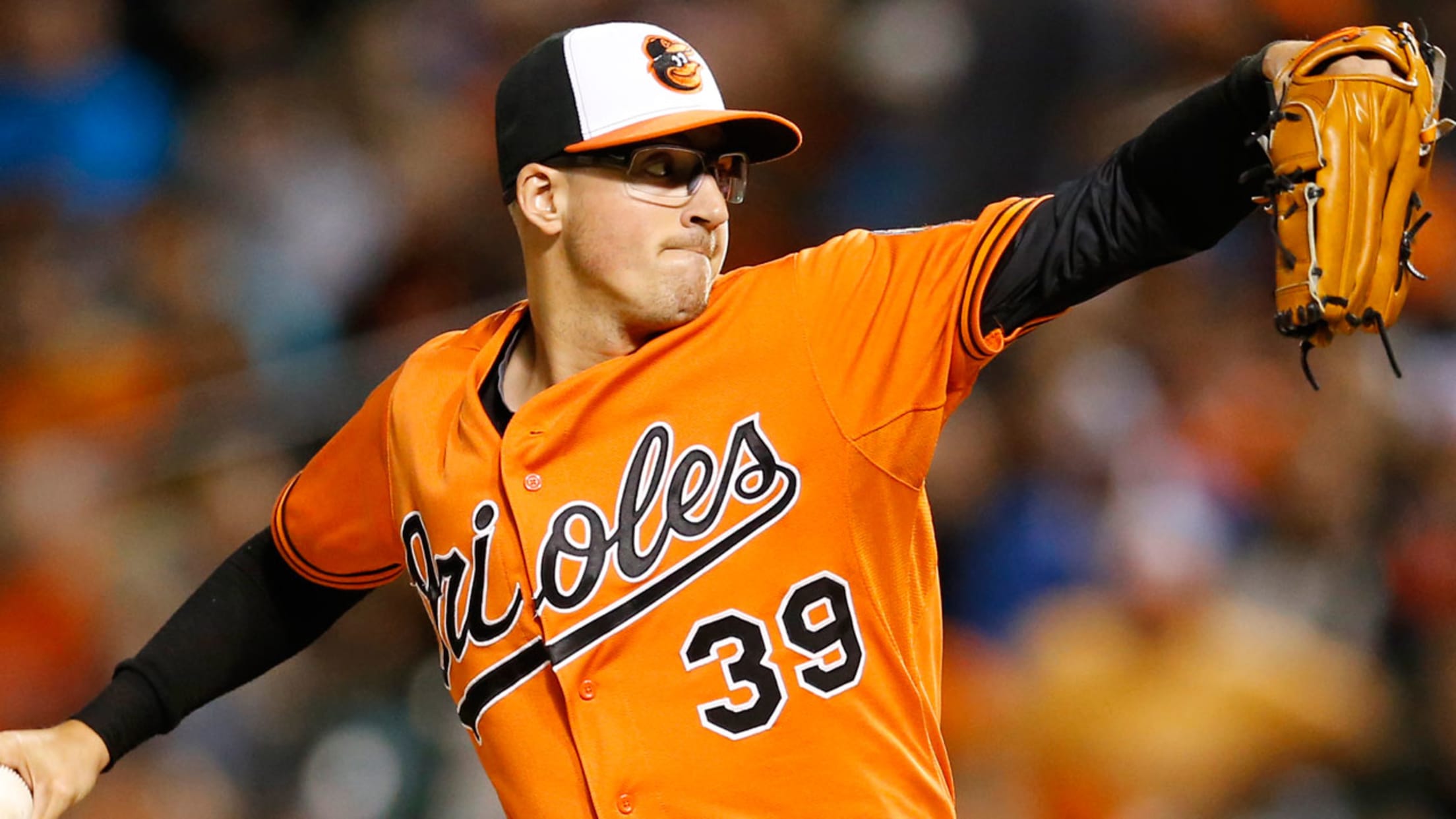 Kevin Gausman hopes to aid an O's rotation that has struggled to go deep into games in the season's first three weeks. (AP)
KANSAS CITY -- Orioles right-hander Kevin Gausman will start Monday's game against the Rays and Gausman, who is currently on the disabled list with right shoulder tendinitis, feels confident the injury is behind him."Last time out in Charlotte was the first time I was really letting it go with confidence
KANSAS CITY -- Orioles right-hander Kevin Gausman will start Monday's game against the Rays and Gausman, who is currently on the disabled list with right shoulder tendinitis, feels confident the injury is behind him.
"Last time out in Charlotte was the first time I was really letting it go with confidence that there was nothing wrong and that I was going to be fine," Gausman said of Wednesday's rehab start.
"Mentally, I think anytime you get hurt, the first time you really have to get past that threshold of feeling like, 'OK, I'm going to let this one go.' Once you get past that you should be all right."
So, why did Gausman -- who made three rehab starts -- feel so much better the last time out?
"I think I just knew that physically I felt great. Ball was coming out really well," said Gausman, who went 5 1/3 innings for Triple-A Norfolk. "The other times, I just didn't know how I was going to be when I took the mound. So warming up, it was really, 'OK do I need to throw more or throw less?' In Charlotte the other night just felt comfortable with whatever I was doing. Felt good and the ball was coming out good. That more than anything."
Gausman hopes to aid an O's rotation that has struggled to go deep into games in the season's first three weeks. He is coming off of a 2015 season in which he was 4-7 with a 4.25 ERA in 25 games (17 starts) and was back-and-forth between the Majors and Minor Leagues to keep his innings in check and help manage some shoulder tendinitis.
O's manager Buck Showalter has said that he feels like the club will be able to take the reins off Gausman once he returns. And Gausman is definitely itching to make his season debut.
"The biggest thing, and I dealt with it last year when was I was on the DL, was just sitting in the dugout and watching the guys play. I'm a very competitive person and I want to be out there," Gausman said. "Any professional athlete will tell you, they don't like not playing. I felt like I could contribute to the team and wasn't able to. That was tough."