Youth served at Braves Youth Baseball Classic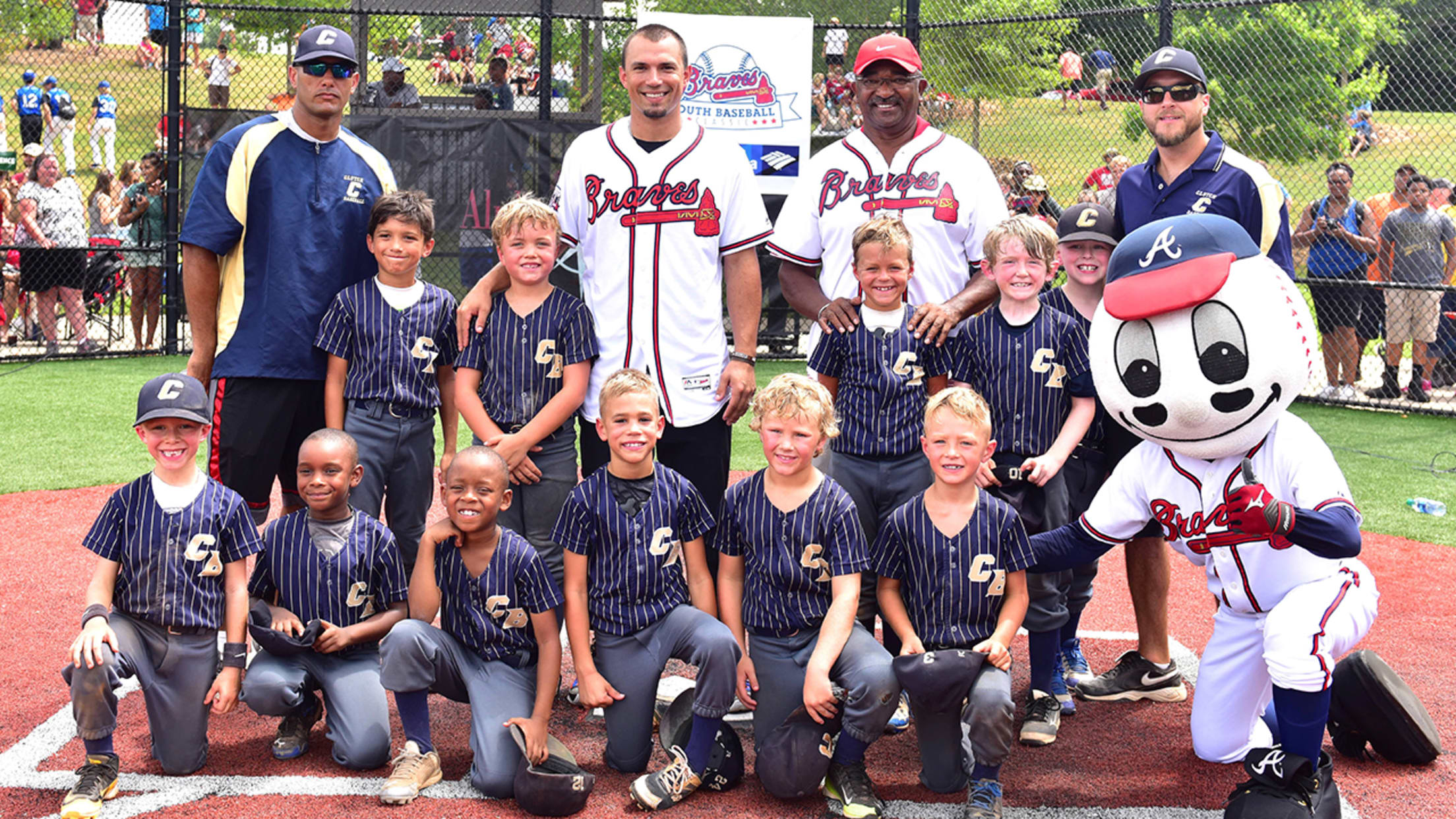 Jace Peterson interacted with kids at the eighth annual Atlanta Braves Youth Baseball Classic. (Pouya Dianat/Braves)
ATLANTA -- Seventy-two teams from across the Southeast flocked to Wills Park in Alpharetta, Ga., this weekend to compete in the eighth annual Atlanta Braves Youth Baseball Classic presented by Bank of America.Players ranging in ages from 6-14 came to participate in the round-robin/bracket-style tournament, which started on Friday and
ATLANTA -- Seventy-two teams from across the Southeast flocked to Wills Park in Alpharetta, Ga., this weekend to compete in the eighth annual Atlanta Braves Youth Baseball Classic presented by Bank of America.
Players ranging in ages from 6-14 came to participate in the round-robin/bracket-style tournament, which started on Friday and will conclude on Sunday.
"It's been really fun," said Rhys Thomas of Knoxville, Tenn. "I've gotten to see teams I've never seen before, and it's a really fun experience to play baseball with them."
Before Saturday's games, players also had the chance to meet with Braves second baseman Jace Peterson. Growing up, Peterson said he never had the opportunity to interact with a Major League player on a similar sort of level.
So with hundreds of young players surrounding him, the 26-year-old seized the opportunity, instructing them on the importance of listening to their coaches and parents and constantly striving to learn.
"For me, any way I can touch people and be some kind of positive mentor, that's what I try to do," Peterson said. "Those kids had a great day and so did I out there taking pictures with them and interacting a little bit. It was overall a great experience."
Peterson's message to the players to follow their dreams resonated with Thomas, who was awestruck to see a Major League player in person.
"It was really cool," Thomas said about meeting Peterson. "Even though it was just a snap picture, it was just, 'Oh, my gosh, it's an MLB guy.'"
The festivities continued on Saturday night. Each team received tickets for the Braves' game against the Rockies, and the players took to Turner Field before their Major League heroes to walk in a pregame parade.
"Just the view of the place and how big it is," said Reilly Byers, an 11-year-old from Knoxville, "I never expect a stadium to be this big. This is my second time being here, and it's a fascinating experience."
Pat James is a reporter for MLB.com based in Atlanta.