Schwarber singles in last AB in Triple-A debut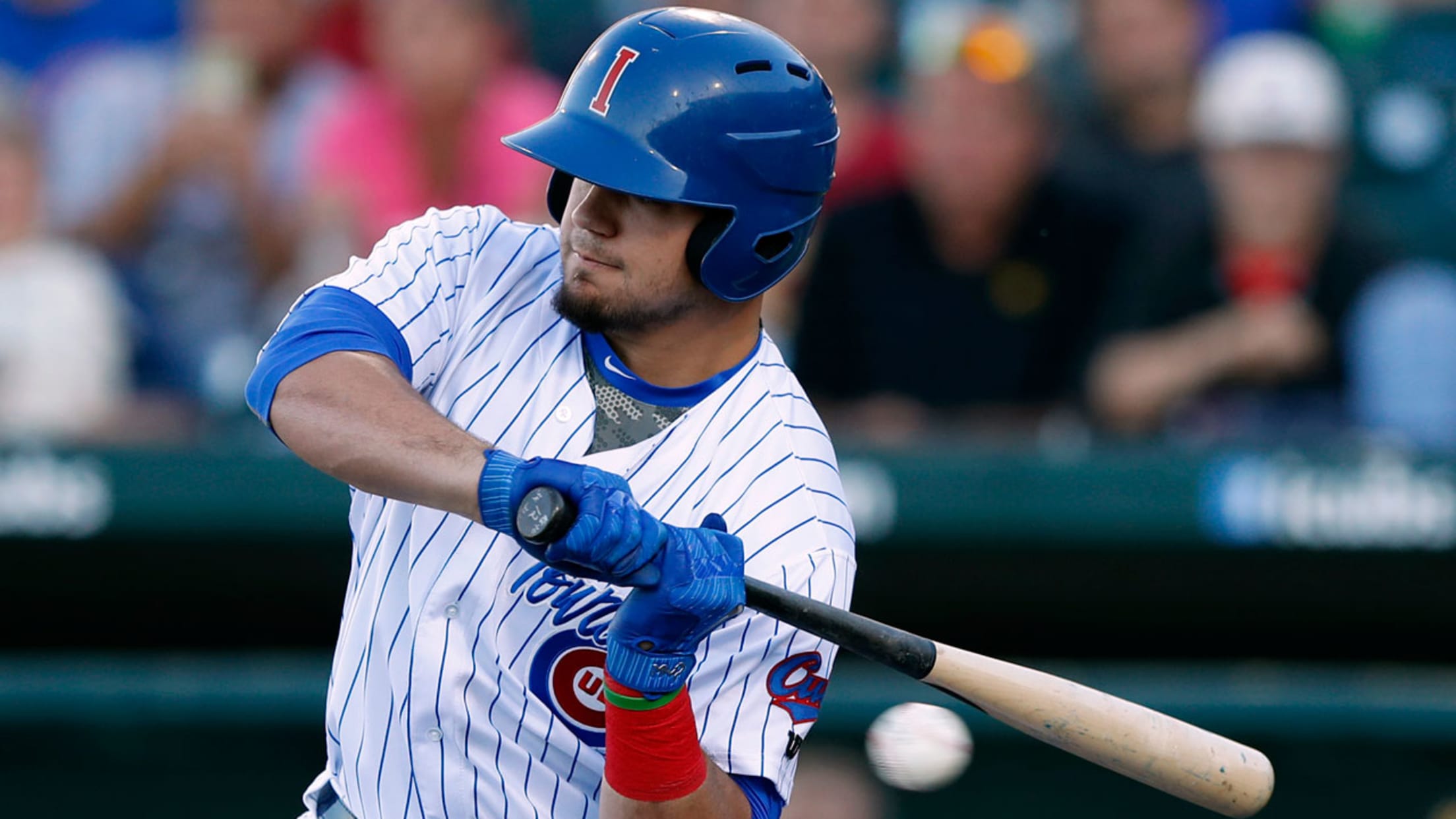 Kyle Schwarber was sent to the Minors last week after batting just .171/.295/.378 in 64 games with the Major League club. (AP)
Cubs slugger Kyle Schwarber made his first Minor League start with Triple-A Iowa, batting third and playing left field in a 1-0 victory over New Orleans on Monday night.Schwarber didn't have much success at the plate, striking out in each of his first three at-bats. In his fourth and final
Cubs slugger Kyle Schwarber made his first Minor League start with Triple-A Iowa, batting third and playing left field in a 1-0 victory over New Orleans on Monday night.
Schwarber didn't have much success at the plate, striking out in each of his first three at-bats. In his fourth and final time up, however, Schwarber crushed a line-drive single off the wall in the eighth inning.
Schwarber was sent to the Minors last week after batting just .171/.295/.378 in 64 games with the Major League club. Chicago manager Joe Maddon said on Monday that he noticed Schwarber's swing had become pull heavy and that he was striking out more often than expected.
"It was not his normal pattern at the plate," Maddon said. "I believe in him fully and I know it's going to happen. There have been some really good Major League hitters who have gone through the same thing."
Maddon said he doesn't expect the demotion to last long, but no timetable has been set for Schwarber's return to the Majors. The Minor League stint offers Schwarber a mental break and an opportunity to reevaluate his swing mechanics as he works with Triple-A hitting coach Desi Wilson and Minor League hitting coordinator Andy Haines.
Schwarber, 24, missed almost all of the 2016 season with a knee injury sustained in early April. He returned in the postseason and helped propel the Cubs to a World Series championship.
"I was real eager to watch this guy play a full season of Major League baseball," Maddon said. "The guy missed the whole season [last year] and did really well in a short window of time at the end of the year. Maybe my expectations exceeded what they should've been. I do believe he's that good and he'll play at the level we anticipated. He might have needed more time."