Kyler Murray misses baseball, would do both
'Never say never'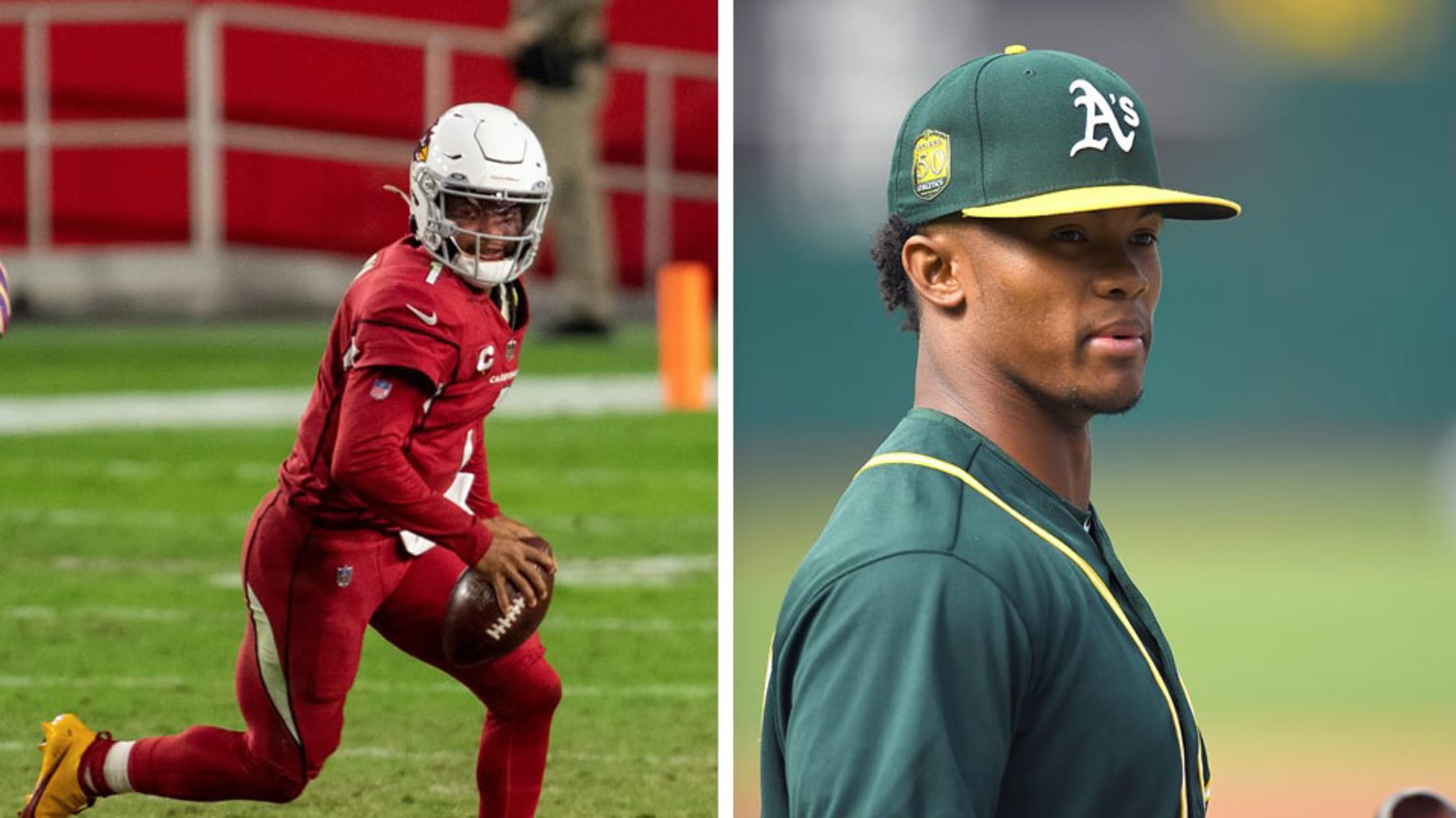 Kyler Murray has been a superstar starting quarterback for the Arizona Cardinals this season. He's on pace to become the first player with 4,000 passing yards and 1,000 rushing yards in one season. He's already a favorite for the MVP. I mean, look at this buzzer-beater Hail Mary from just
Kyler Murray has been a superstar starting quarterback for the Arizona Cardinals this season. He's on pace to become the first player with 4,000 passing yards and 1,000 rushing yards in one season. He's already a favorite for the MVP. I mean, look at this buzzer-beater Hail Mary from just last week.
Kyler Murray says the bomb to D-Hop was the first Hail Mary he's thrown in his life 🤯

"I really have had a lot of moments in my life, but this one, none can compare."

(via @AZCardinals, @peter_king)pic.twitter.com/czdPw99a2N

— Bleacher Report (@BleacherReport) November 16, 2020
But even after all of that, Murray, a football and baseball player in college who was drafted ninth overall by the Athletics in the 2018 MLB Draft, misses being in the batter's box. He thinks he can still play both professionally. Listen to him talk about it on CBS Radio from Tuesday.
Cardinals QB and former Oakland A's first round pick Kyler Murray hasn't given up hope on playing baseball again:

"I miss baseball, for sure...For me, I wish I could do both. I definitely feel like I could. I never say never."

(via @TikiAndTierney) pic.twitter.com/2lkyn8yKar

— Danny Vietti (@DannyVietti) November 17, 2020
Yes. "Never say never."
Murray played in the 2017 Cape Cod Summer League and, during his last season of baseball at Oklahoma, the outfielder slashed at a .296/.398/.556 clip with 10 homers, 47 RBIs and 10 steals in just 51 games. The A's would retain his rights if he decides to pull a Bo Jackson or Deion Sanders and someday join the Major Leagues.
Imagine that: Kyler Murray and Marcus Semien at the top of the lineup? Murray and Ramon Laureano patrolling the Coliseum outfield? A team can dream.
Matt Monagan is a writer for MLB.com. In his spare time, he travels and searches Twitter for Wily Mo Peña news.