Martin not distracted by ex-agent's indictment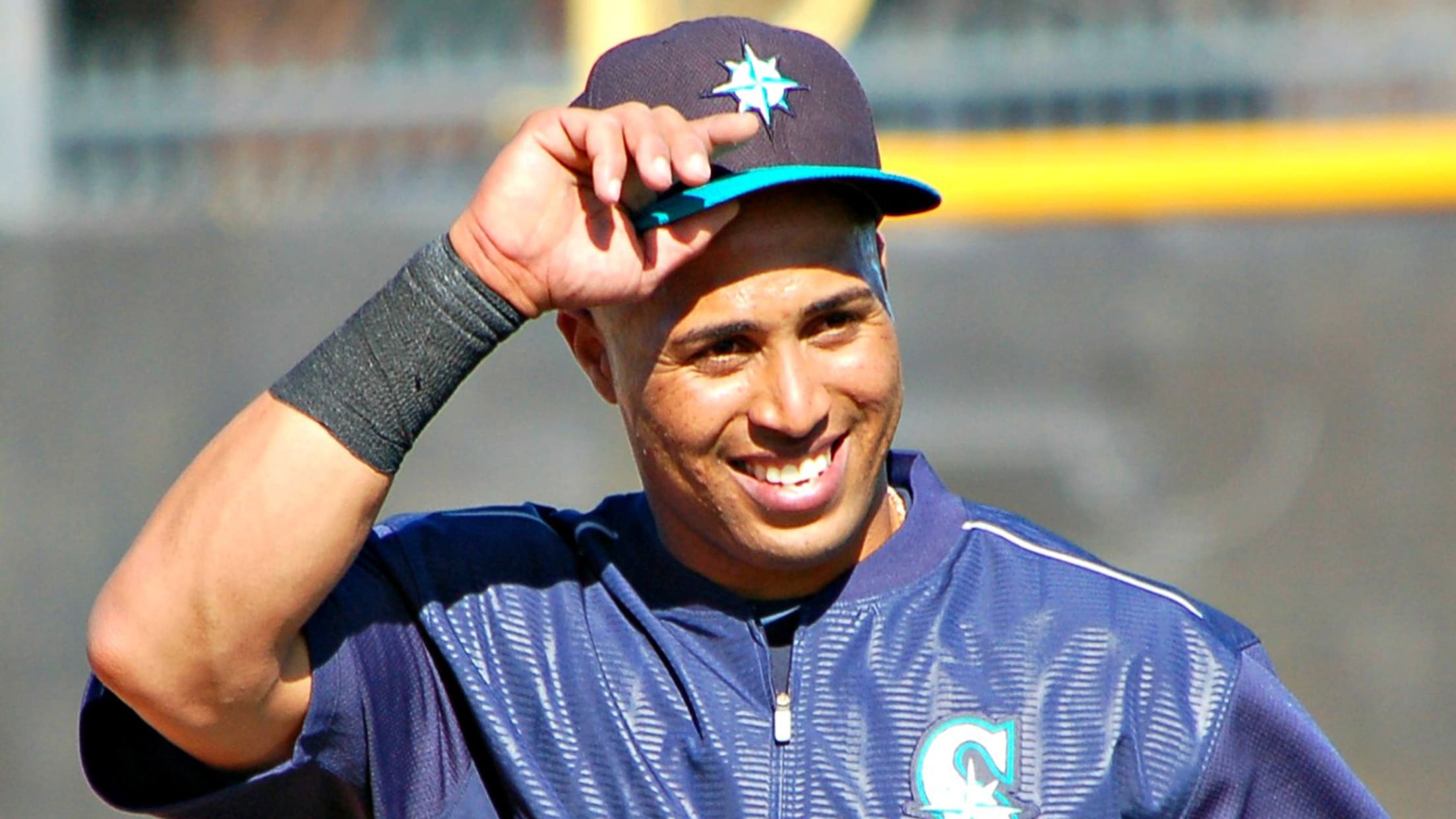 Leonys Martin takes the field at Mariners Spring Training on Sunday. (Greg Johns/MLB.com)
PEORIA, Ariz. -- New Mariners center fielder Leonys Martin arrived at Spring Training on Sunday, two days after news emerged that his former agent had been indicted by a grand jury in Miami on charges of human trafficking related to smuggling Martin out of Cuba in 2010.But Martin said the
PEORIA, Ariz. -- New Mariners center fielder Leonys Martin arrived at Spring Training on Sunday, two days after news emerged that his former agent had been indicted by a grand jury in Miami on charges of human trafficking related to smuggling Martin out of Cuba in 2010.
But Martin said the issue won't be a distraction, and his new agency, MDR Sports, released a statement on Martin's behalf:
"I am obviously aware that Bart Hernandez was arrested by the United States government. The decision to arrest him was made by the government, not by me, and any questions about why he was arrested should be directed to the prosecutor in Florida.
"Out of respect for the judicial process, I will have no further comment on this matter, and I ask that the media respect my privacy and the privacy of my family. My total focus is on doing everything in my ability to contribute to a successful season for the Seattle Mariners."
The 27-year-old former Texas Ranger chatted with a group of reporters shortly after his arrival at the Mariners' facility on Sunday, noting that he's eager to get started with his new team and that Hernandez's arrest was out of his hands.
"All I've got on my mind is to play baseball," Martin said. "That's all I'm about is baseball. I've got no comment on it. It's happened before. People asked me the same questions before, but just play baseball. That's what I'm about."
Martin filed a civil suit against Hernandez and his agency in 2012, alleging that he and others were held captive in Mexico after fleeing Cuba and then forced to pay high fees to the agency after a Major League contract was negotiated.
But Martin's current concern is much more about rebounding from a subpar season last year in Texas, where he lost the starting role he'd held for two years after a poor start and wound up hitting just .219 in 95 games.
"I don't want to make excuses," Martin said. "It was a bad year."
But Mariners manager Scott Servais is very familiar with Martin from his days as the farm director for the Rangers, and he feels Seattle added a key piece to its puzzle with the athletic outfielder.
"Leonys is great," Servais said. "He's really excited to be here. He did not have a good year last year. He had a little injury issue and then he kind of lost his spot. It happens in this game. It's why we were able to acquire him. If not, we wouldn't have been able to get him."
The Mariners acquired Martin in a five-player trade that cost them reliever Tom Wilhelmsen, outfielder James Jones and corner-infield/outfield prospect Patrick Kivlehan. They expect Martin to rebound offensively, as he was a .268 hitter with 67 stolen bases for the Rangers as their everyday center fielder in 2013-14, but it's his defense that has Servais smiling.
"With how we want to build our team, that's a key acquisition for us," Servais said. "We're going for athleticism and defense, especially in the outfield, and he rates at the top of the list in all the defensive metrics and can really throw. If you look at how our pitching is lined up, we've got some fly-ball pitchers, which plays to our advantage at Safeco Field. It kind of all comes together."
Martin said he's eager for the fresh start and is feeling confident after regrouping in the Dominican Winter League, where he hit .272 with a .381 on-base percentage in 23 playoff games.
"It's a great opportunity for me," he said. "I went to play in Winter League for a little bit to reset my mind. I'm excited to be back."
Two big positives for Martin: The chance to play again with former Texas teammate Nelson Cruz and to roam a spacious center field in Seattle.
"I love Safeco Field. I have to say thank you, God, that it's going to be my home ballpark. I love everything about it. The fans. The clubhouse. The ballpark. The city. I love Seattle. I'm going to love playing there."
As for Cruz? The big fella played a big part in Martin's early years in the Majors.
"I've had a relationship with Nellie since five or six years ago," Martin said. "He was like my dad in my first year in Texas. That relationship is still going. It's awesome. Every day is better. They say he's a better person than a player. I've heard it said many times. I don't know how to explain it, but he means a lot to me to be here. He's going to be like my dad in baseball."
Martin said he also has a good relationship with Servais from his time in Texas and that coming to Seattle has been in the cards for some time.
"I was expected to get traded to Seattle in the second half of last year by the Trade Deadline, but it didn't happen," he said. "But it was really exciting [to have it happen this offseason]. When I told my family I was traded to Seattle, I knew it was going to be a good spot for me with good things. If you are happy, your mind is happy and everything is good."