LLWS recap: NE, Japan, NC moving on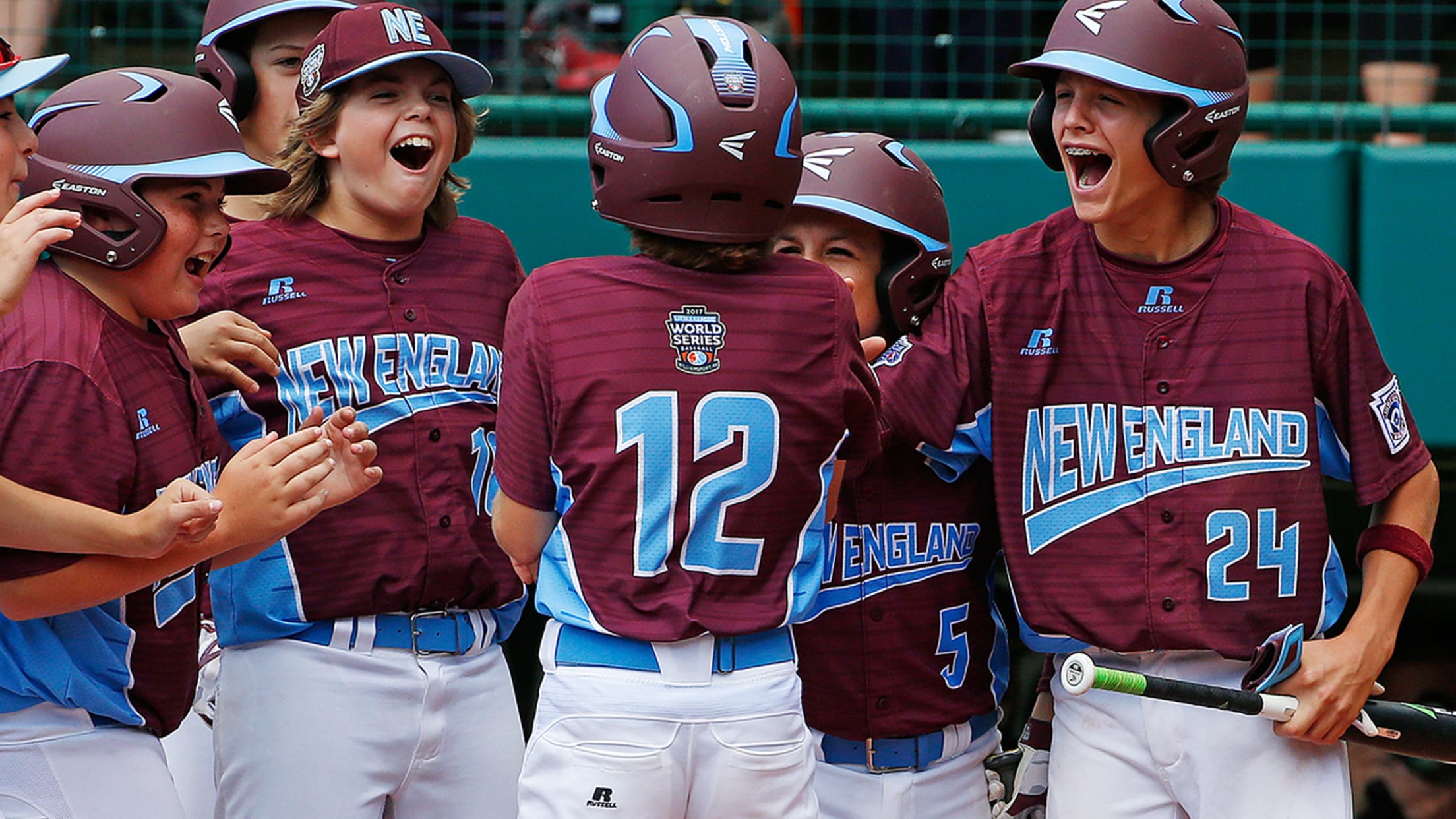 New England rolled to a 12-2 win on Wednesday to eliminate Mid-Atlantic from the Little League World Series. (AP)
And then there were three.Facing elimination in the first Little League World Series game on Wednesday, New England exploded for 12 runs to knock Mid-Atlantic out of the tournament. There are now just a trio of teams remaining from the United States. Only one will reach the championship game.With one
And then there were three.
Facing elimination in the first Little League World Series game on Wednesday, New England exploded for 12 runs to knock Mid-Atlantic out of the tournament. There are now just a trio of teams remaining from the United States. Only one will reach the championship game.
With one game still on tap for the remainder of the day, be sure to check back for recaps of each contest, in addition to the schedule of which games are still to be played.
New England 12, Mid-Atlantic 2
The same two teams met in the Opening Round, with New England eking out a 7-6 win over Mid-Atlantic. Wednesday's rematch did not go quite the same way.
The club from Connecticut opened the scoring with five runs in the bottom of the first inning to take a commanding early lead, and they never looked back. Outfielder Troy Ashkinos' grand slam in the fourth was the crushing blow to New Jersey, which struggled to get anything going offensively versus hurler Ethan Righter.
Righter slowed down Mid-Atlantic's offense in the last meeting between the two teams, with two runs allowed and seven strikeouts in 3 2/3 innings. He bested himself Wednesday afternoon, giving up two earned runs in 4 2/3 frames with eight K's.
Shortstop Michael Iannazzo collected two hits and scored three runs for New England, which ended the contest after five innings by going up 10 runs (mercy rule).
Japan 10, Canada 0
In convincing fashion, Japan marched one step closer to its second LLWS title in three years with a dominant 10-0 win over Canada in five innings on Wednesday.
Behind a trifecta of talented arms -- Tsubasa Tomii, Ryuto Konno and Yuya Nakajima -- Japan needed just 89 pitches to get through the five frames, and it gave up just one hit to complete the shutout, its second of the tournament.
Against a stingy pitching staff and offensive juggernaut, Canada struggled to keep pace when Japan capitalized on an infield error in the third that pushed its lead to 5-0, which was followed with a two-out RBI double. Nakajima all but sealed the win with a three-run homer to center in the fourth, giving his club a nine-run edge.
Canada remains in the hunt, but it faces another stiff pitching test against Mexico on Thursday at 3 p.m. ET in the loser's bracket. The winner of that game will face undefeated Japan in the championship semifinal on Saturday.
North Carolina 2, Texas 1
The most dramatic game of the day took until the bottom of the seventh inning to complete, and it finished in walk-off fashion.
With the bases loaded and nobody out in the seventh, Texas attempted to nab the winning run at the plate after a grounder to first. But the throw sailed wide, allowing Cash Daniels-Moyer to slide home with the decisive tally in North Carolina's 2-1 win over Texas.
The win propelled North Carolina into the winner's bracket final, where it will play the winner of Thursday's elimination game.
North Carolina righty Matthew Matthijs was brilliant, striking out 12 batters over 4 1/3 innings. At one point, he struck out 11 batters in a row.
Matthijs was trying to make an early run hold up. North Carolina struck first when Carson Hardee hit a solo homer to right-center field off Texas starter Hunter Ditsworth, who struck out eight over five innings.
Texas scored a run on a fielder's choice in the third against North Carolina starter Chase Anderson. But Matthijs came on in relief to shut the door.
It was the second loss for the Texas squad, which now must play in an elimination game against New England on Thursday at 7:30 pm. ET. The winner earns the chance to play North Carolina.