Piniella named grand marshal for parade
Former Reds manager will head 97th Findlay Market Parade on Opening Day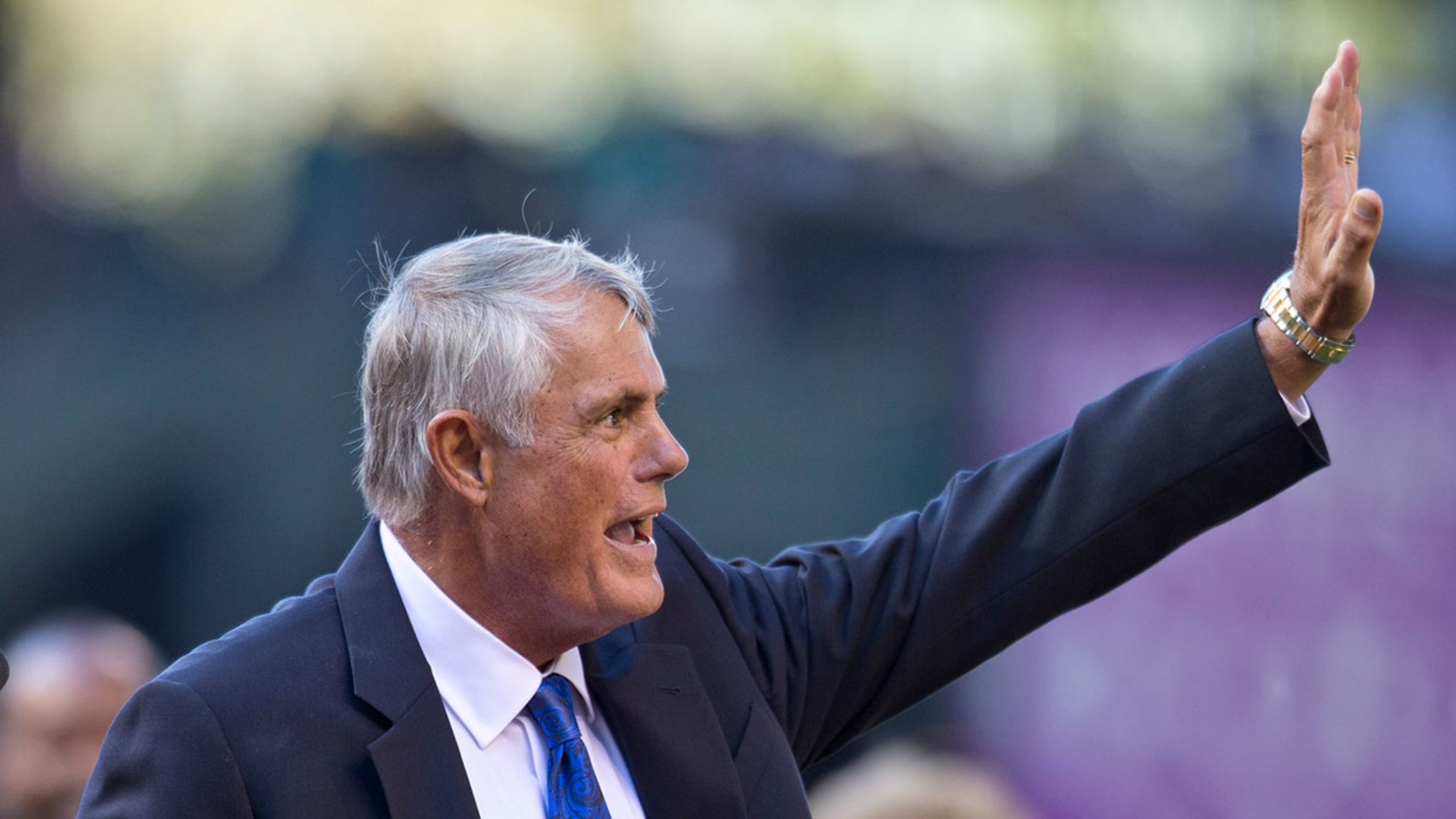 Lou Piniella managed the Reds to a World Series title in 1990. (AP)
GOODYEAR, Ariz. -- Not only is former manager Lou Piniella back in the fold working for the Reds, he will now also play a role in one of the biggest Opening Day traditions around. It was announced on Tuesday that Piniella will serve as grand marshal for the 97th Findlay
GOODYEAR, Ariz. -- Not only is former manager Lou Piniella back in the fold working for the Reds, he will now also play a role in one of the biggest Opening Day traditions around. It was announced on Tuesday that Piniella will serve as grand marshal for the 97th Findlay Market Opening Day Parade on April 4.
On Feb. 5, the Reds hired Piniella as a consultant and senior advisor to baseball operations. The 72-year-old was Cincinnati's manager from 1990-92, and he led the club wire-to-wire to the World Series title in his first season. In his three seasons, he was 255-230 with the Reds.
Over a 23-year career as a Major League manager, Piniella posted a record of 1,835-1,713 with the Yankees, Reds, Mariners, Rays and Cubs.
The Findlay Market Parade, which begins at 12 p.m. ET, ahead of the 4:10 p.m. first pitch between the Reds and Phillies, often reaches back to Reds history for the grand marshal. Last year, duties were shared by "The Nasty Boys" trio of Norm Charlton, Rob Dibble and Randy Myers. Previous years included Davey Concepcion, George Foster and Aaron Boone.
Parade organizers and the city of Cincinnati also announced that the 2016 event will return to its long-established route after a construction detour brought changes in recent years. It will begin on Race Street at Findlay Market and will proceed south to Fifth Street. It will continue along Fifth Street past Fountain Square and concludes at Fifth and Sycamore Streets, just past the Taft Theater.