Duda swings bat in 'normal day' at camp
Back spasms had limited first baseman to defensive drills since last week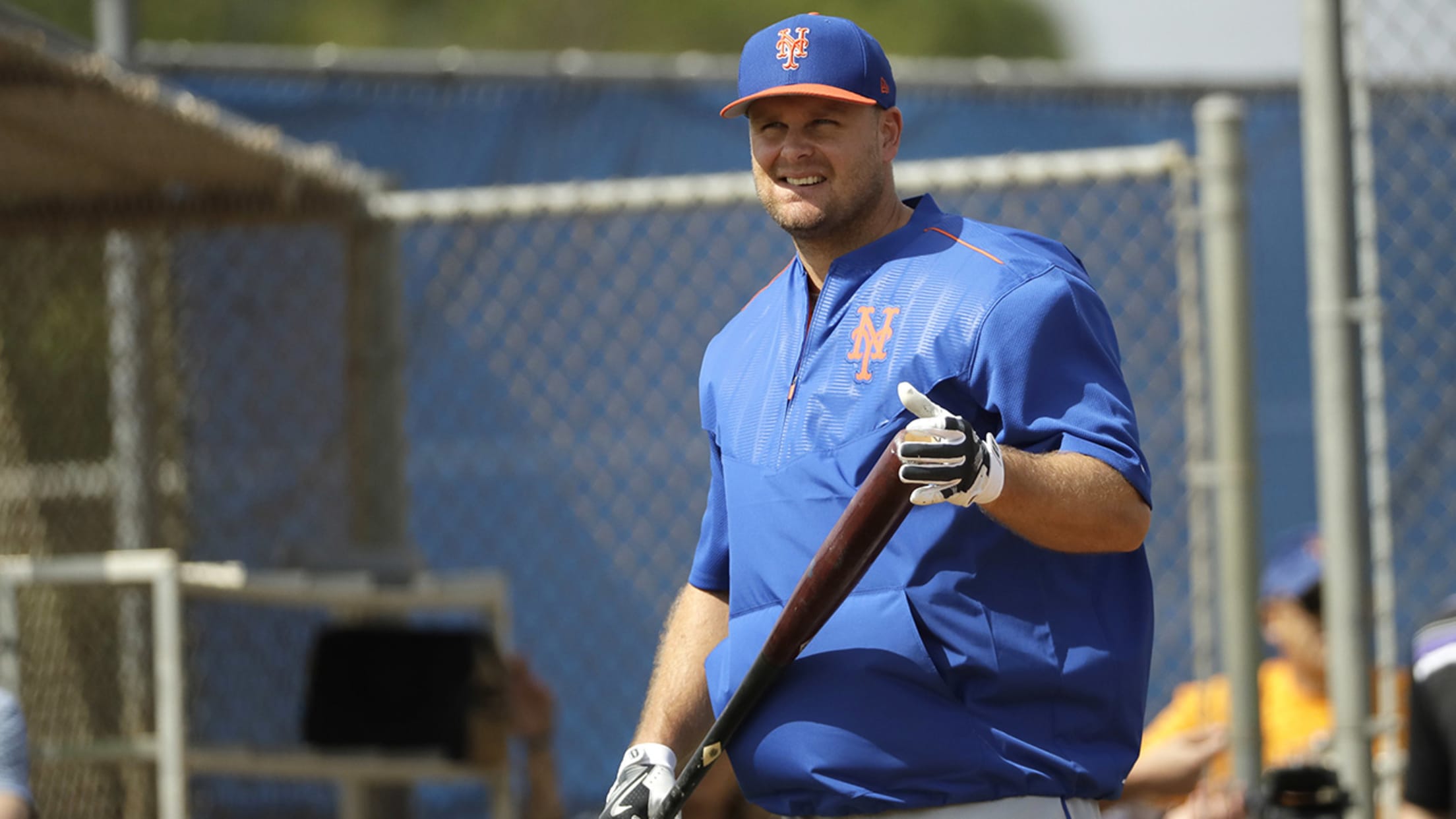 "It's nice to come to the field and be able to play baseball," Luca Duda said Wednesday. (AP)
PORT ST. LUCIE, Fla. -- Lucas Duda resumed swinging a bat Wednesday for the first time since suffering back spasms last week, as part of what he called a "normal day" at Mets camp. Previously, Duda had been limited to defensive drills as he recovered from a cortisone shot in
PORT ST. LUCIE, Fla. -- Lucas Duda resumed swinging a bat Wednesday for the first time since suffering back spasms last week, as part of what he called a "normal day" at Mets camp. Previously, Duda had been limited to defensive drills as he recovered from a cortisone shot in each hip.
"It just took a little bit of time, because we were afforded that luxury," Duda said Wednesday morning. "I'll get back at it today and see how it feels."
Adding that "it's nice to come to the field and be able to play baseball," Duda expects to make his Grapefruit League debut at some point in the coming days.
• Spring Training: Info | Schedule | Tickets | Shop
That will not, however, keep the Mets from moving forward with their contingency plan. Jay Bruce continues to receive work at first base, hoping to give the Mets a measure of depth in the event that Duda's back issues flare up again. Duda missed roughly four months last season due to a stress fracture in his back, but he classified his latest issue as minor.
"It was just a spasm," Duda said. "We treated it very gingerly, kind of took our time. There's no issue."
Duda led the Mets -- and ranked 16th in the Majors -- with 57 home runs from 2014-15. But he hit just .229 with seven homers in 47 games last season.