Giolito relishes role on Hooten Foundation board
Lopez works on focus; White Sox young players adjust to long season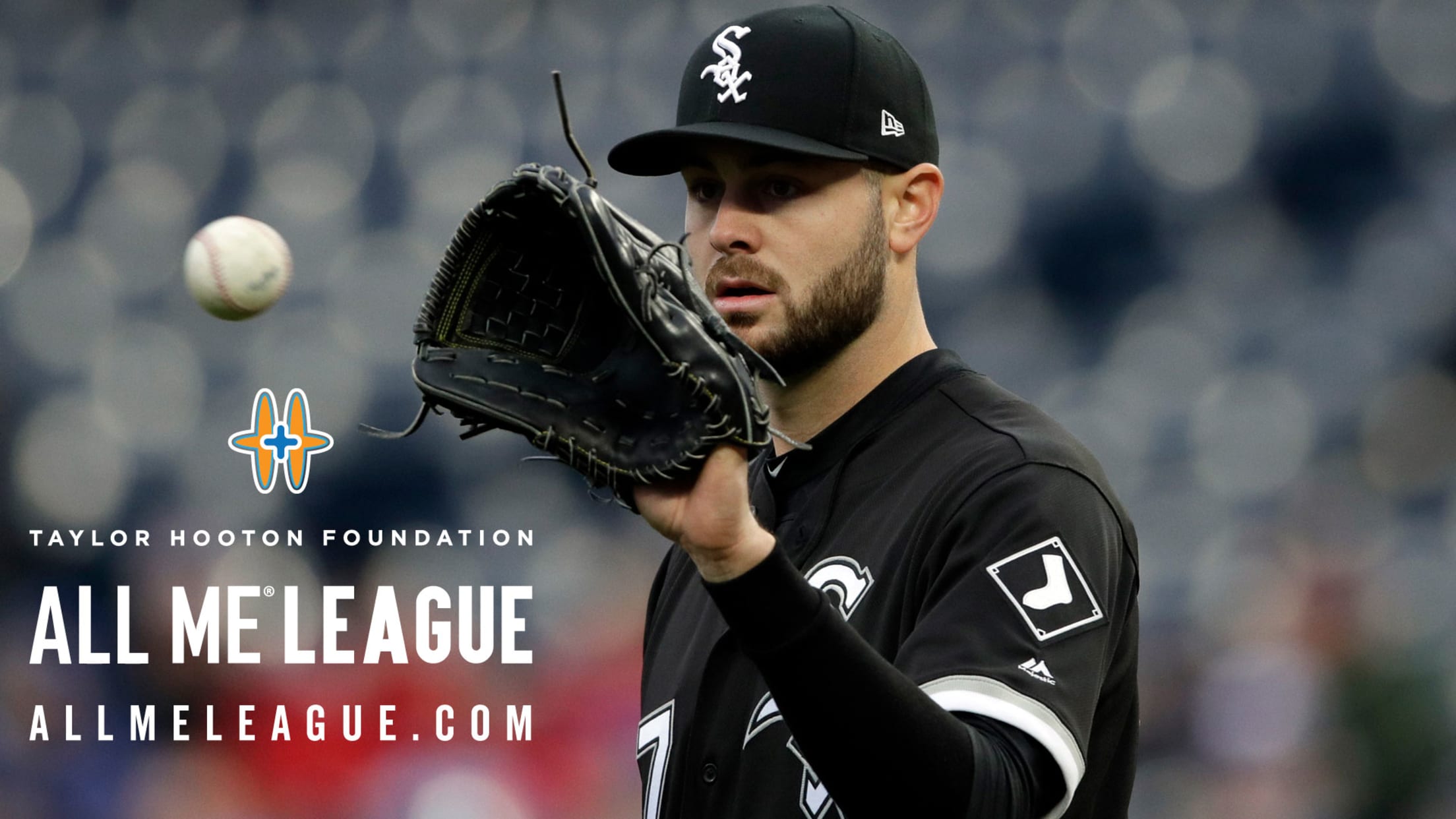 CHICAGO -- Back in March, Lucas Giolito was named to the board of the Taylor Hooton Foundation, a non-profit organization aiming to raise awareness about the dangers of performance-enhancing drugs and anabolic steroids in youth sports.He became involved because he wants to do his part to "help keep the game
CHICAGO -- Back in March, Lucas Giolito was named to the board of the Taylor Hooton Foundation, a non-profit organization aiming to raise awareness about the dangers of performance-enhancing drugs and anabolic steroids in youth sports.
He became involved because he wants to do his part to "help keep the game clean," he said. The foundation reached out to him in Spring Training, and though he said the board hasn't convened yet, he's looking forward to the first meeting.
"Just the unfair advantage it causes and how that can hurt baseball," Giolito said. "Then on top of that, just trying to set a good example for the younger generation of baseball players and athletes beyond that to know the risks involved in anabolic steroids, HGH, things like that."
A total of 38 players from around the Majors are on the advisory board, including members from 28 of the 30 MLB teams (the other two teams' representatives were traded). Members of the board participate in the foundation's "It's All Me" campaign and help educate local youth communities about steroids and performance-enhancing drugs in the best ways they see fit.
After the death of Taylor Hooton in 2004 following his use of anabolic steroids, Hooton's family created the foundation in memory of the 17-year-old.
"A lot of times, people focus on the reward gained from those and they don't worry so much about the long-term damage it can cause to your body," Giolito said, adding he wants to, as a role model, "bring awareness to all those things."
Lopez continuing to work on focus
Following Reynaldo Lopez's last start on Friday against the Blue Jays, the right-hander acknowledged he wasn't keeping his focus on the mound.
Lopez allowed a career-high eight runs in the 10-5 loss, giving up five home runs in the process. While some had speculated fatigue could be a factor, manager Rick Renteria ruled that out before Wednesday's game with the Royals.
Renteria said he sat down with Lopez, pitching coach Don Cooper and bullpen coach Curt Hasler to try to hammer out a plan going forward to help Lopez hone his focus.
"We had a conversation with him to see how he was doing," Renteria said. "He said that physically he feels great, there's nothing wrong with him from a physical aspect. He truly felt like he wasn't focused on doing his job. We wanted to make sure that we made an adjustment if we needed to if there was a fatigue factor involved.
"It has nothing to do with the physical depletion on his ability to do things," Renteria continued. "He just felt that he wasn't giving us a commitment, focally, when he was pitching and he was going to try to make the adjustment."
Young players adjusting to dog days
It's no secret that the White Sox have young talent developing throughout their Minor League system. But Renteria noted that at the Major League level, it can sometimes be challenging for young players to adjust to the 162-game season.
Now that the calendar has turned to August, players are learning to overcome the "hump on your way to the finish line" that comes with the dog days of summer.
"These guys are now seeing a little bit of what it is to still have two months of the regular season," Renteria said. "They have to consider that hopefully in the near future they're not looking to just finish at the end of September but continue to push.
"They've got to find ways to put themselves in a position to continue to finish. I think they're learning about that, something some of the guys that have been here since last year have been through already."
Max Gelman is a reporter for MLB.com based in Chicago.