Giants option Williamson, recall prospect Slater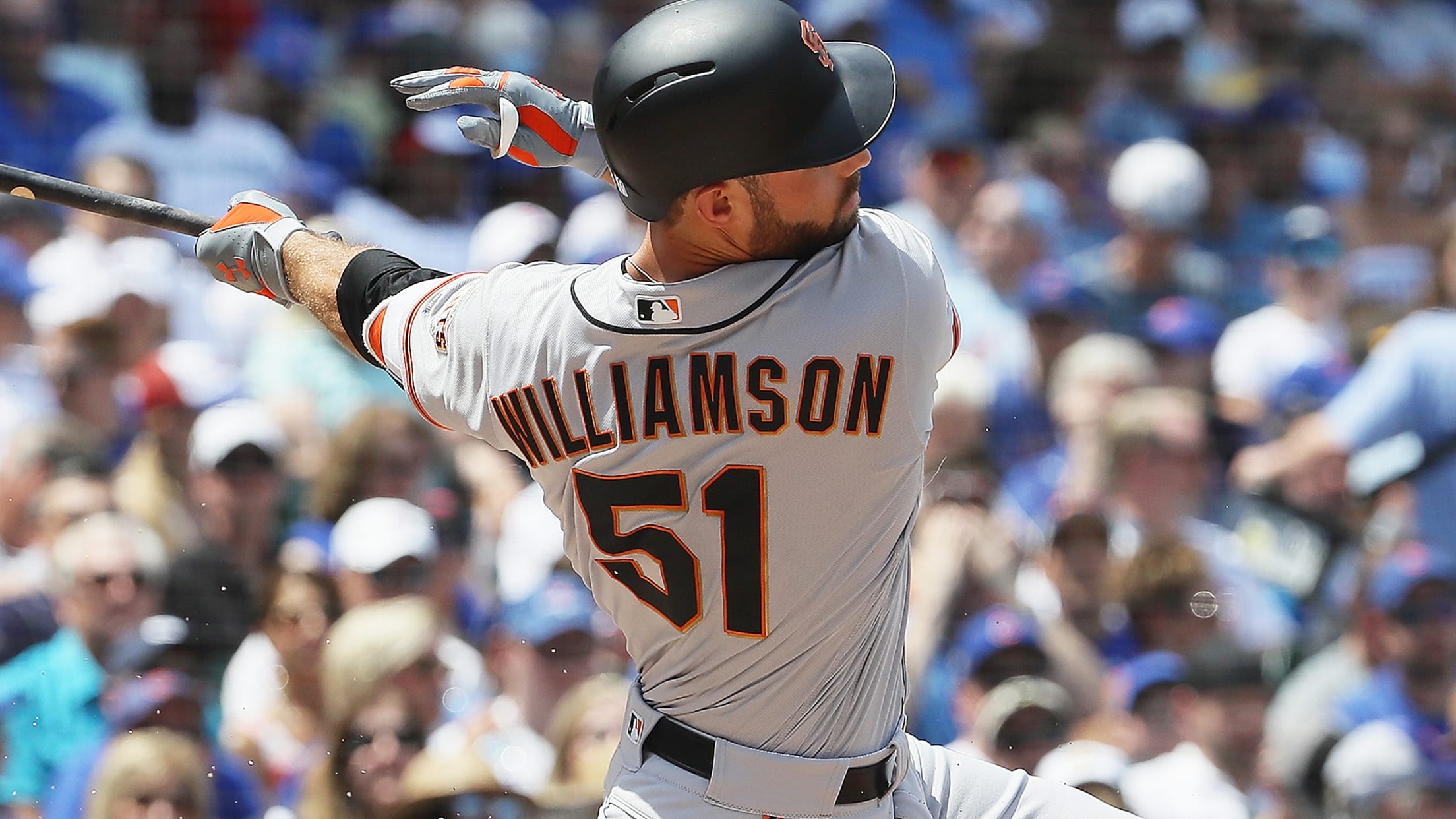 SAN FRANCISCO -- The Giants' revolving door in left field continued to spin Saturday as they optioned Mac Williamson to Triple-A Sacramento and recalled Austin Slater from the same club.As of right now, the Giants don't have a starting left fielder, or even one who will receive most of the
SAN FRANCISCO -- The Giants' revolving door in left field continued to spin Saturday as they optioned Mac Williamson to Triple-A Sacramento and recalled Austin Slater from the same club.
As of right now, the Giants don't have a starting left fielder, or even one who will receive most of the playing time at that spot. "We have four guys who can play left field," manager Bruce Bochy said, referring to Alen Hanson, Austin Jackson, Hunter Pence and Slater, who is ranked by MLB Pipeline as the Giants' No. 5 prospect. "It's hard to rotate."
Slater came into Saturday's 5-3 win as a pinch hitter in the eighth inning and added an insurance run when he drove in Brandon Crawford with a sacrifice fly.
For instance, Hanson started Saturday against San Diego. Bochy said that Pence likely will start Sunday. "We have to find ways to get them in the lineup," Bochy said.
As for Slater, Bochy said, "It's going to be up to us to give him as many at-bats as we can." Slater, who has experienced four recalls from Sacramento, was hitting .344 with 24 doubles, five home runs and 32 RBIs for the River Cats.
Entering Saturday's game against San Diego, left field ranked as San Francisco's least productive offensive position, other than pitcher. The eight players to occupy left for San Francisco (including Gregor Blanco, Gorkys Hernandez and Brandon Belt) had combined for a team-low slash line of .227/.287/.347. Left fielders also contributed seven home runs and 28 RBIs, well behind positions such as first base (14 homers, 42 RBIs) or third base (12 homers, 46 RBIs).
Not long ago, Williamson appeared poised to claim the position. After beginning the season in Sacramento, he joined the Giants on April 20 and collected three homers and five RBIs in his first five games.
Then Williamson sustained a concussion while colliding with the left-field wall in foul territory in an April 24 game against Washington at AT&T Park. Four days later, he went on the disabled list, missed 28 games and lost his hitting groove. Upon being optioned, Williamson owned a .213/.295/.383 slash line with four homers and 11 RBIs in 28 games.
Bochy said that Williamson "was in a very good place. Then we had to shut him down for quite a while. It would have been nice if he didn't have to deal with that and kept playing and staying with the roll he was on."
Even with these moves, speculation remained that Steven Duggar, the club's No. 3 prospect and widely considered San Francisco's center fielder of the future, soon will be summoned to the Majors. "I'm not saying no," said Bochy, who added, "It's not been talked about."
• Bochy announced that right-hander Jeff Samardzija will start Tuesday for Sacramento at Albuquerque. This most likely will be the right-hander's final Minor League rehab start before he rejoins San Francisco's rotation.