Garner a Bumgarner bobblehead at Giant Race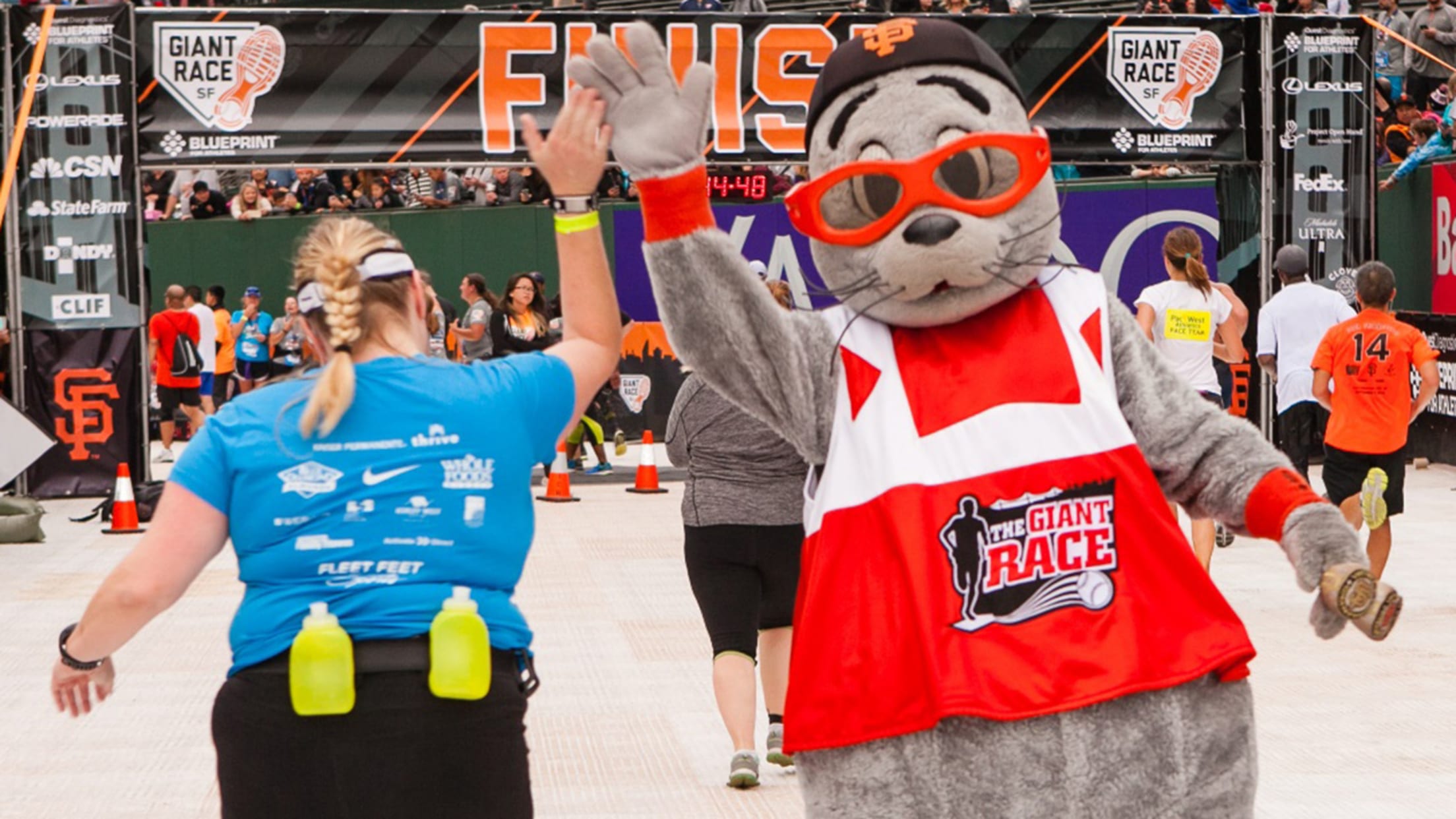 Giants mascot Lou Seal greets finishers arriving at At&T Park. (Special to MLB.com)
SAN FRANCISCO -- There'll be something for everybody in the Giant Race, which is this weekend. All registrants will receive the Giant Race Madison Bumgarner Runner Bobblehead in addition to a finisher medal.The Giant Race actually will be five races in one: a kids' race, a 5K and 10K, a
SAN FRANCISCO -- There'll be something for everybody in the Giant Race, which is this weekend. All registrants will receive the Giant Race Madison Bumgarner Runner Bobblehead in addition to a finisher medal.
The Giant Race actually will be five races in one: a kids' race, a 5K and 10K, a Family Relay and a half-marathon. The Kids race and Family Relay is Saturday, to be followed by the 5K, 10K and half-marathon Sunday. Fittingly, the races conclude at AT&T Park.

The registration deadline is Thursday. For more information and to register, visit www.giantrace.com.
The Giant Race is a component of Run San Francisco, an initiative promoted by Giants Enterprises, the ballclub's entrepreneurial arm, along with San Francisco Travel, the city's official destination marketing organization.
The development of Run San Francisco coincides with Runner's World magazine ranking the city atop its list of America's 10 Best Running Cities. Run San Francisco connects local race organizers and facilitates promotion of their events.
Besides the Giant Race, events that Run San Francisco is involved with include the Alaska Airlines Bay to Breakers, a San Francisco staple since 1912; and Across the Bay, which is a 12K race that crosses the Golden Gate Bridge.