Servais happy to have use of iPads in dugout
Ability to quickly call up scouting reports a key feature under new policy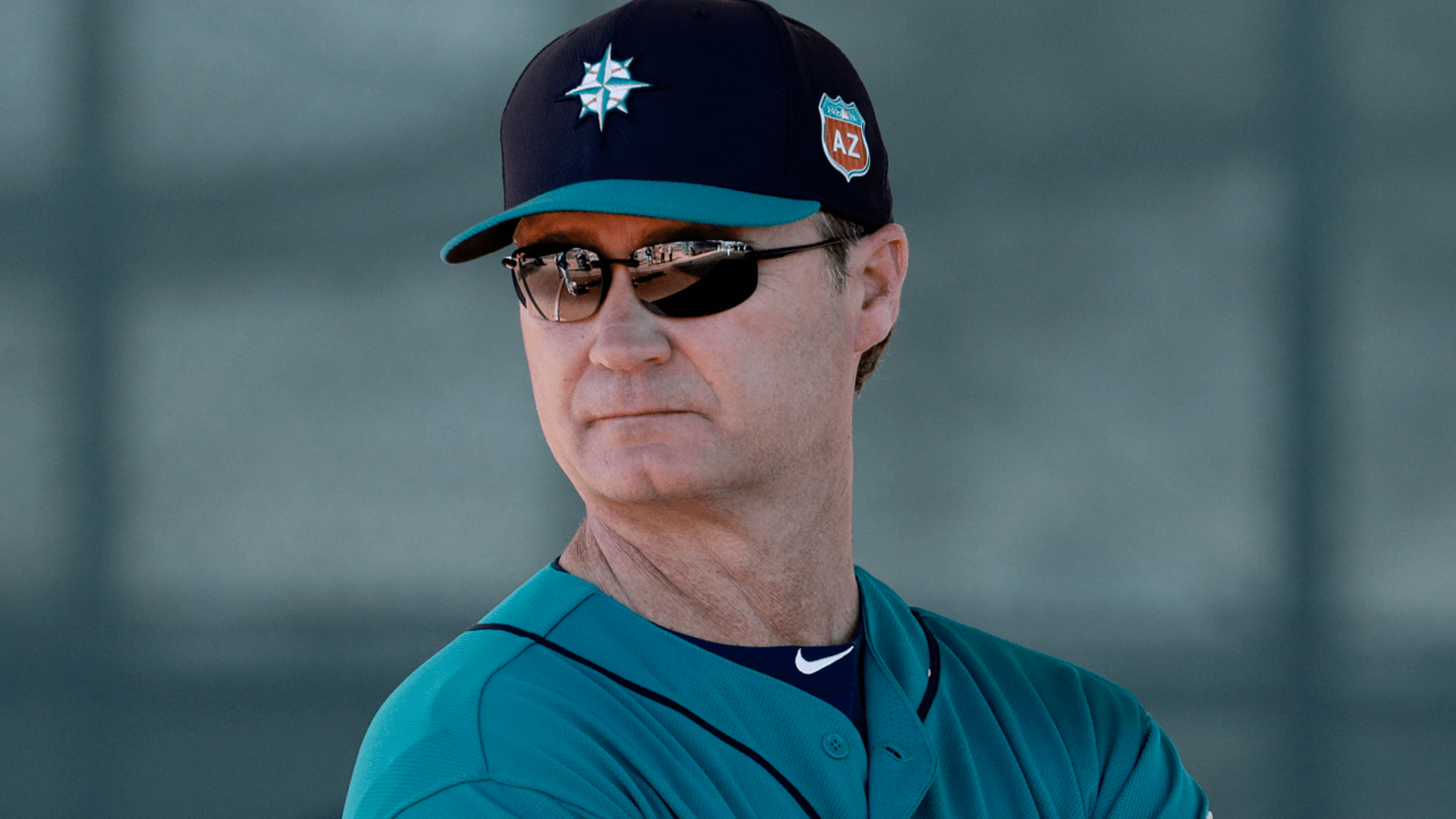 Scott Servais is among those excited to get to use iPads in the dugout this season. (AP) (AP)
PEORIA, Ariz. -- A new Major League policy allowing iPads in dugouts and bullpens during games to allow players and coaches to process scouting information and statistical analysis is welcome news for the Mariners, who were already implementing similar technology for their advance reports and off-field work."I think it's great
PEORIA, Ariz. -- A new Major League policy allowing iPads in dugouts and bullpens during games to allow players and coaches to process scouting information and statistical analysis is welcome news for the Mariners, who were already implementing similar technology for their advance reports and off-field work.
"I think it's great to have the ability to take the technology in the dugout and be able to use it," first-year Mariners manager Scott Servais said. "What we have access to is not much different than having a three-ring binder. But having an iPad and getting all our scouting reports, we've really amped up a lot of our advance scouting reports. It's good to get technology in the dugout? Why not?"
The Mariners have a scouting assistant, Emanuel Sifuentes, who oversees the team's advance reports, which are sent to each player over iPads they were all provided early in camp. Players can digest as much information on opposing teams' pitchers or hitters as they want prior to each series or game.
2016 season: Tickets | Schedule | Gear
But now coaches will be able to use iPads to quickly call up information to help during games. Teams were allowed to begin using the devices over the past week and Servais said it's helped with defensive shifts and the aligning of outfielders.
Hitting coach Edgar Martinez will be able to show hitters information on relief pitchers who are coming into a game and bullpen coach Mike Hampton will be able to update relievers on hitters they might be facing.
MLB rules will prohibit the iPads from being connected to the Internet or streaming live video, but the information package provided at least during Spring Training included video clips of pitchers showing what they throw.
"It's not actual video of what's going on in the game or current video-type stuff," Servais said. "But in the dugout the other night, we were playing Oakland and one of their pitchers, there's his fastball, there's his curveball, there's his slider, that type of stuff. I'm not sure how much of all that video stuff will be accessible during the season, but it was on the iPad the other night."
Not all players will want to use the technology.
"One of our players in the dugout, I said, 'Hey, you want to see this?' And he said, 'Nah, I've got 4,000 big-league at-bats. If I haven't seen 'em all by now, I'm never going to see them,'" Servais said. "That's cool. That's fine. That's what he does. Other guys are, 'Hey, let me see that.' Everybody has their own thing. I'm not going to push anything on our guys, but it is a tool to help out."
Worth noting
• Servais noted that his coaches have been doing a number of things to keep their morning meetings interesting after six weeks in camp. Pitching coach Mel Stottlemyre Jr. had his group doing meditation in a darkened room recently when Servais stuck his head in.
"Whatever it takes," Servais said with a laugh. "I told Mel as long as they get 'em out, I don't care what they do.''
And what did ace Felix Hernandez get out of that particular session?
"Good rest," said the King.
• Converted starter Mike Montgomery threw a scoreless inning for the second straight day on Wednesday, a 7-5 loss to the Padres, and Servais said that was an important step for the left-hander.
"I liked what I saw today," Servais said. "He had a good feel for the curveball and he's done it now. That was the big thing in his mind. He's gone back-to-back days and had good stuff both days. It's really good to see that."