Servais: Lefty-lefty matchups not a lineup worry
Manager says Mariners have versatility to thrive vs. southpaws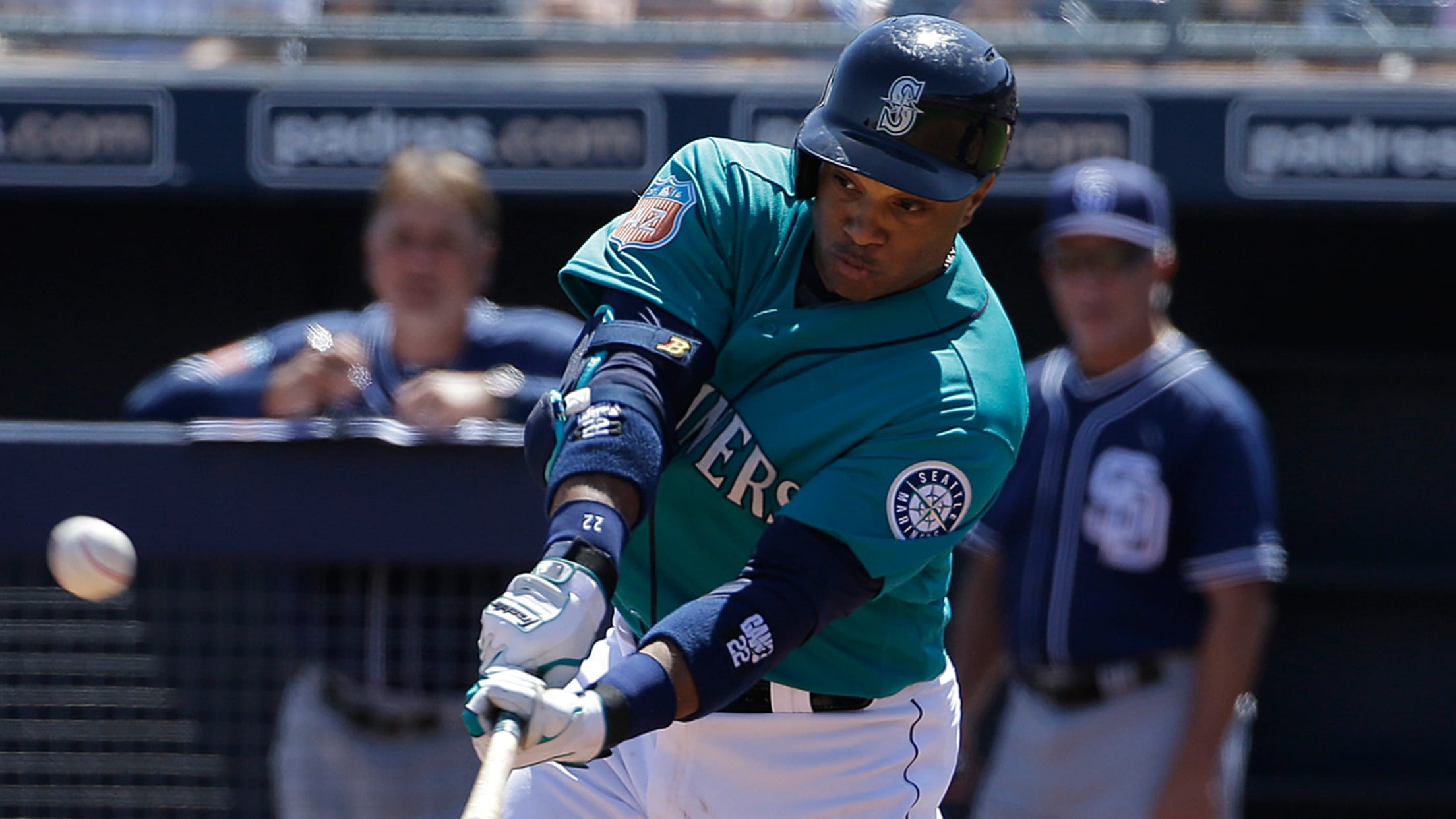 Robinson Cano is one of the hitters who makes the Mariners' lineup lefty-heavy -- but manager Scott Servais says his team has the versatility to overcome lefty-lefty matchups. (AP)
SCOTTSDALE, Ariz. -- With a lineup built largely around left-handed hitters, Scott Servais knows his club will face more than its share of southpaws this season as opposing managers line up their pitching to face the Mariners. But Servais feels his club is equipped to handle that challenge, thanks to
SCOTTSDALE, Ariz. -- With a lineup built largely around left-handed hitters, Scott Servais knows his club will face more than its share of southpaws this season as opposing managers line up their pitching to face the Mariners. But Servais feels his club is equipped to handle that challenge, thanks to some increased versatility.
Seattle will face four lefties in its first six games -- two each from the Rangers and A's -- including Opening Day starter Cole Hamels in Texas on Monday.
The Mariners feature left-handed-hitting Robinson Cano, Kyle Seager and Seth Smith and newcomers Norichika Aoki, Adam Lind and Leonys Martin, but balance things a bit with slugger Nelson Cruz, Franklin Gutierrez, new catcher Chris Iannetta and backup first baseman Dae-Ho Lee, as well as switch-hitting shortstop Ketel Marte.
"Yeah, that's going to be a common theme," Servais said of the early trend of lefties lined up to face his club. "Our right-handed hitters haven't swung the bat that great the last 10 days or so, but those guys have track record. They'll be fine. And Kyle Seager has had a very good spring against left-handed pitching, Robbie is Robbie, Ketel can flip, Aoki hits lefties just as good as he does righties, so there's track record of holding our own there."
Servais said Seager will bat second behind Aoki against right-handed starters, with Marte slipping into that spot against lefties in order to avoid having three left-handers in a row in Aoki, Seager and Cano facing southpaws.
When Seager is hitting second, Marte will drop down near the bottom of the order. Martin will normally bat ninth in order to put a speedster in tandem with leadoff man Aoki. Marte will either hit second behind Aoki, or seventh or eighth on days when Seager is No. 2.
"I think it's important to group your speed guys together, especially with Nori Aoki not necessarily an extra-base guy," Servais said. "He's more of a singles hitter. So to get those guys to score, you want them in scoring position."
Worth noting
• The Mariners won't need to make their final 25-man roster official until Sunday's 9 a.m. PT deadline, but the backup catcher spot clearly has been won by Steve Clevenger, as he was with the team for Saturday's getaway game against the Rockies, while Rob Brantly was not with the club as it prepared to travel on to Arlington.
The Mariners roster officially remained at 32, but general manager Jerry Dipoto has already indicated that right-handed relievers Donn Roach and Blake Parker will open the season in Triple-A Tacoma. Fellow right-hander Mayckol Guaipe was optioned to Tacoma on Thursday, when the team acquired Nick Vincent from the Padres.
Non-roster outfielder Daniel Robertson and first baseman Efren Navarro are also expected to be optioned on Sunday, while relievers Charlie Furbush and Evan Scribner will be placed on the disabled list to bring the final number to 25.
• Gutierrez was at designated hitter in Saturday's finale, with Nelson Cruz playing right field. Servais said that combination will be used at times, particularly when the Mariners are facing a number of left-handed pitchers in a row and want Gutierrez in the lineup as much as possible.
"With Guti, being sensitive to how he feels, his [ankylosing spondylitis] condition, playing him in the outfield two, three, four days in a row if the pitching lines up that way is probably not great for him," Servais said. "I want to keep him fresh as the season goes along and Nelson needs to play in the outfield, too. So it works out well."
• Smith didn't play in Saturday's Cactus League finale as he continues to recover from a sore groin muscle that has bothered him the past week. Servais said Smith, who hit .541 this spring, could have played if it was a regular-season game, but there was no point in pushing him prior to Monday's opener.
• Cano went 1-for-2 with a double on Saturday to wrap up a strong spring in which he hit .368 with seven home runs. Cano batted .441 (15-for-34) with two doubles, a triple, five homers and 13 RBIs over his last 11 games.