Retiring righties a spring-long process for Rzepczynski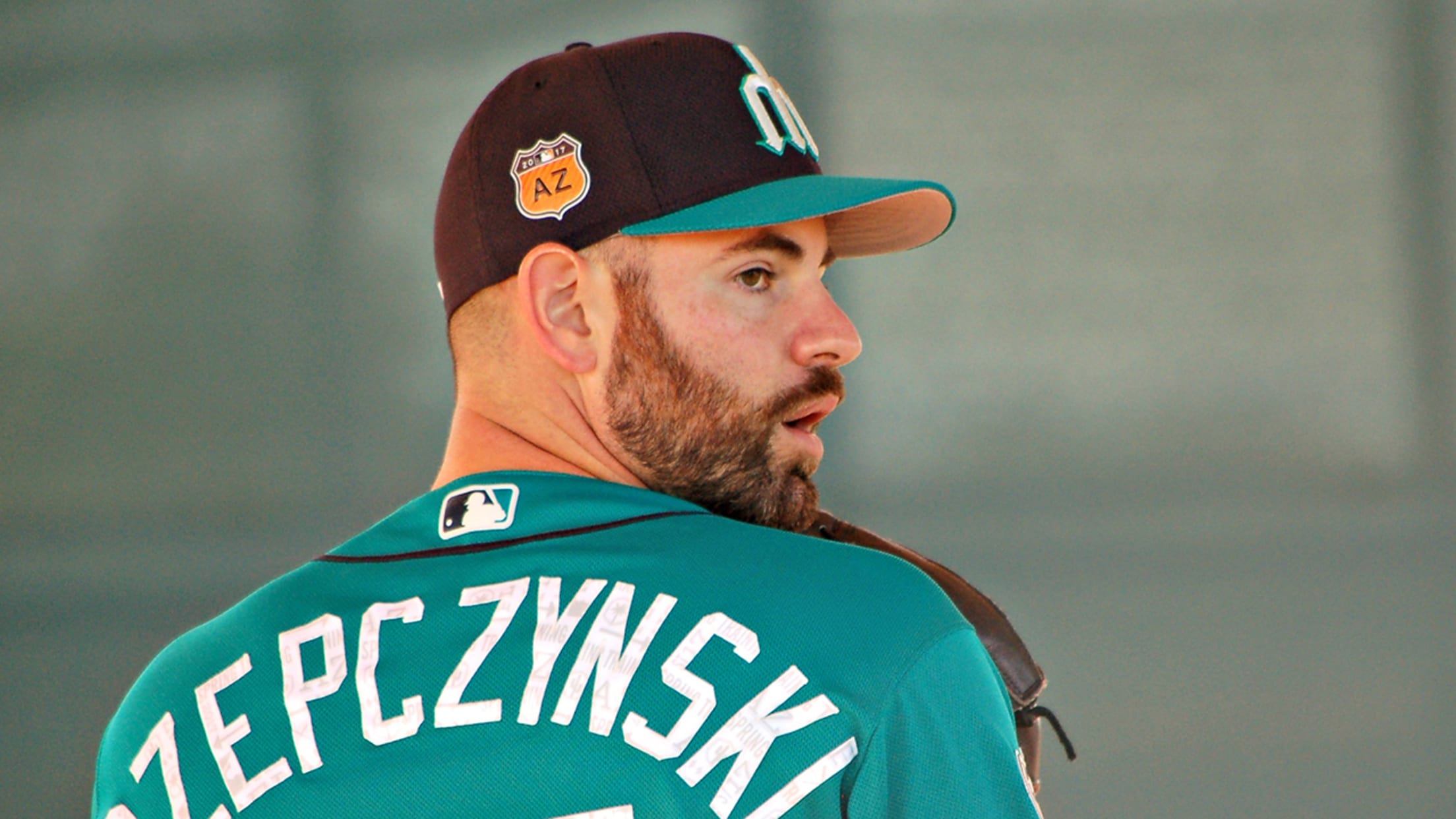 Marc Rzepczynski has a career 3.80 ERA in eight big league seasons. (Greg Johns/MLB.com)
PEORIA, Ariz. -- As an eight-year Major League veteran who has pitched in 21 postseason games, including four in the 2011 World Series for the Cardinals, Marc Rzepczynski is worried more about improving than impressing his new Mariners teammates in the opening days of Cactus League play.The left-handed relief specialist
PEORIA, Ariz. -- As an eight-year Major League veteran who has pitched in 21 postseason games, including four in the 2011 World Series for the Cardinals, Marc Rzepczynski is worried more about improving than impressing his new Mariners teammates in the opening days of Cactus League play.
The left-handed relief specialist signed a two-year, $11 million deal with Seattle because the club lacked that weapon in its bullpen mix, and he has a strong history of being tough on southpaw swingers. But there'll be times Rzepczynski is needed to face right-handers as well, and that's something that needs work.
So the 31-year-old focused on a new approach in Monday's spring debut, trying to bust more fastballs inside to the righties, and the results weren't pretty: one inning, six runs (five earned) on five hits -- including a pair of homers -- along with a wild pitch against the Royals.
Spring Training:Schedule | Tickets | Gear
From that perspective, you'd think Rzepczynski would have been thrilled after pitching a scoreless frame in Friday's 8-2 loss to the Rangers. But that's not what Rzepczynski is about. Fact is, he walked the leadoff hitter he faced -- a left-hander -- before inducing a double-play grounder and lazy popout to a pair of righties.
"There's probably nothing more frustrating to myself than walking a lefty," Rzepczynski said on Saturday. "If there's a lineup with eight righties and one lefty in the eighth inning, I'm probably only going to get the one guy."
Yes, there were better results after that. And Rzepczynski did acknowledge it felt good to put his initial struggles behind.
"It matters, because we're all creatures of wanting to do well," Rzepczynski said.
And that's the fine line many players, especially those joining new clubs, face in the spring. Wanting to show everyone what they can do, while also working on things that can make them better but might look ugly in the process.
"In the past, I would have probably tried it once and then after I gave up the homer to [Salvador] Perez, I would have completely abandoned it," Rzepczynski said. "But since then, I feel I've made a couple adjustments that will allow me to get the ball in easier [against righties] with my mechanics and how I'm coming set on the mound, so it actually took that negative outing into looking at the positive and what I can build from it."
Which is exactly what Spring Training is about for veterans and what Rzepczynski will work on again when he takes the mound in his next outing on Monday.
Greg Johns has covered the Mariners since 1997, and for MLB.com since 2011. Follow him on Twitter [
---
@GregJohnsMLB]() and listen to his podcast.