Mariners quiet at Rule 5 Draft deadline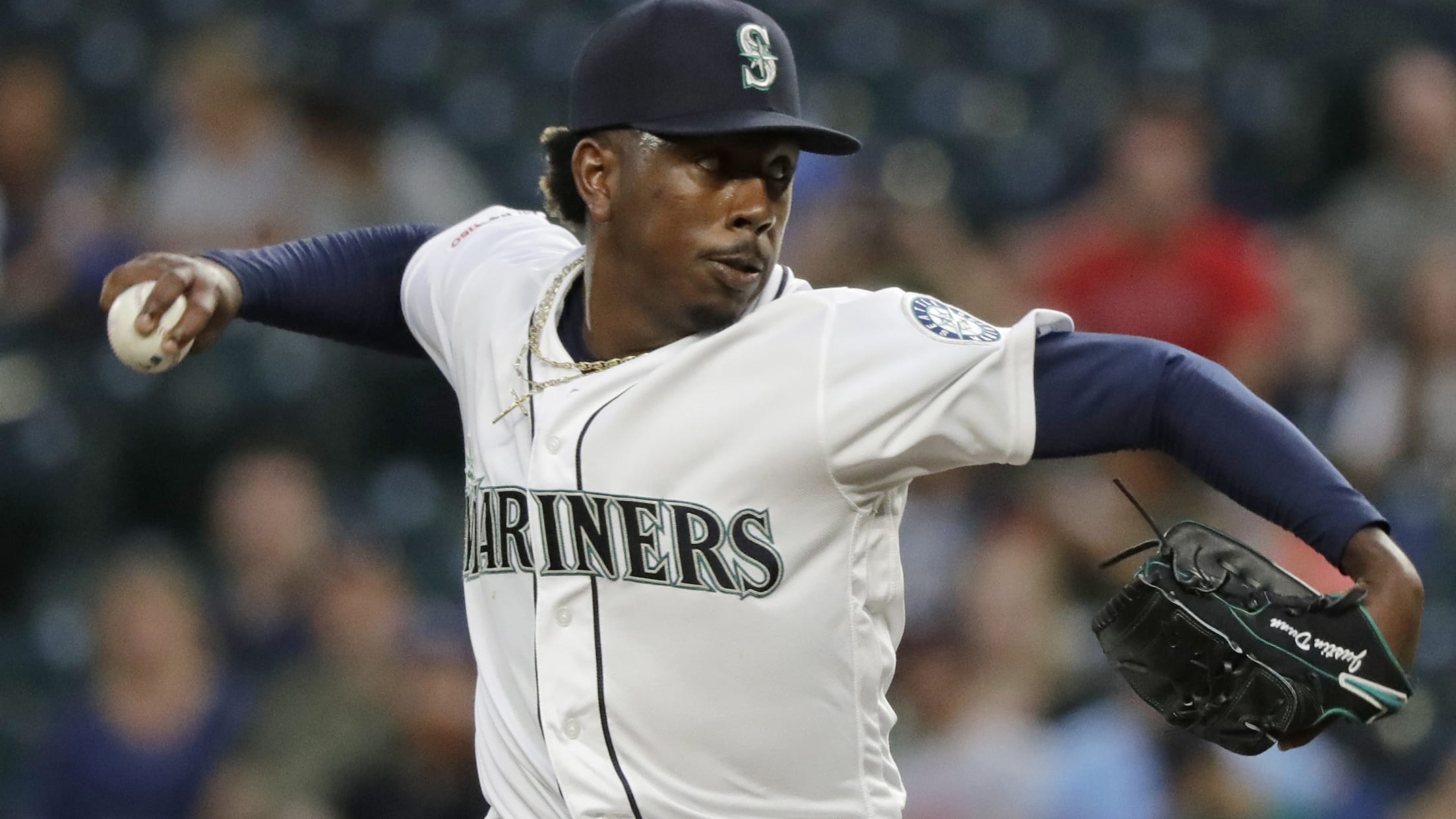 SEATTLE -- Having already moved a number of their top prospects onto the 40-man roster as September callups at the conclusion of last season, the Mariners kept quiet on Wednesday as the deadline passed for protecting players from next month's Rule 5 Draft. The Mariners promoted right-handers Justin Dunn and
SEATTLE -- Having already moved a number of their top prospects onto the 40-man roster as September callups at the conclusion of last season, the Mariners kept quiet on Wednesday as the deadline passed for protecting players from next month's Rule 5 Draft.
The Mariners promoted right-handers Justin Dunn and Art Warren, outfielder Kyle Lewis and shortstop Donnie Walton in September, a move that both got some Major League experience for the quartet and also put them on the 40-man roster well ahead of Wednesday's deadline.
Minor League players who were drafted out of college in 2016 or earlier or drafted out of high school or signed as international free agents in '15 or earlier are eligible for this year's Dec. 12 Rule 5 Draft unless they're on a team's 40-man roster. If a player is selected in the Rule 5 process, they must stick on their new club's Major League roster for the full '20 season or be offered back to their previous team.
The four September additions were all ranked among Seattle's top prospects by MLB Pipeline: Dunn at No. 5, Lewis 10th, Warren 25th and Walton 27th.
Among their eligible prospects left unprotected, just two are ranked in the Mariners' Top 30: outfielder Dom Thompson-Williams (No. 24) and right-hander Ljay Newsome (No. 28). The club also had to consider whether it needed to protect sidearm reliever Jack Anderson, outfielders Luis Liberato and Eric Filia and starter Anthony Misiewicz, among others, but Seattle chose to stand pat even with five current openings on its 40-man roster.
General manager Jerry Dipoto now has room to add up to five players either via trades, waiver claims or free agency. He'll also likely use the Rule 5 Draft to add at least one player next month, as he did in 2019 with reliever Brandon Brennan, one of just three picks who wound up sticking with his new team for the entire year.