Minor shoulder soreness doesn't worry Furbush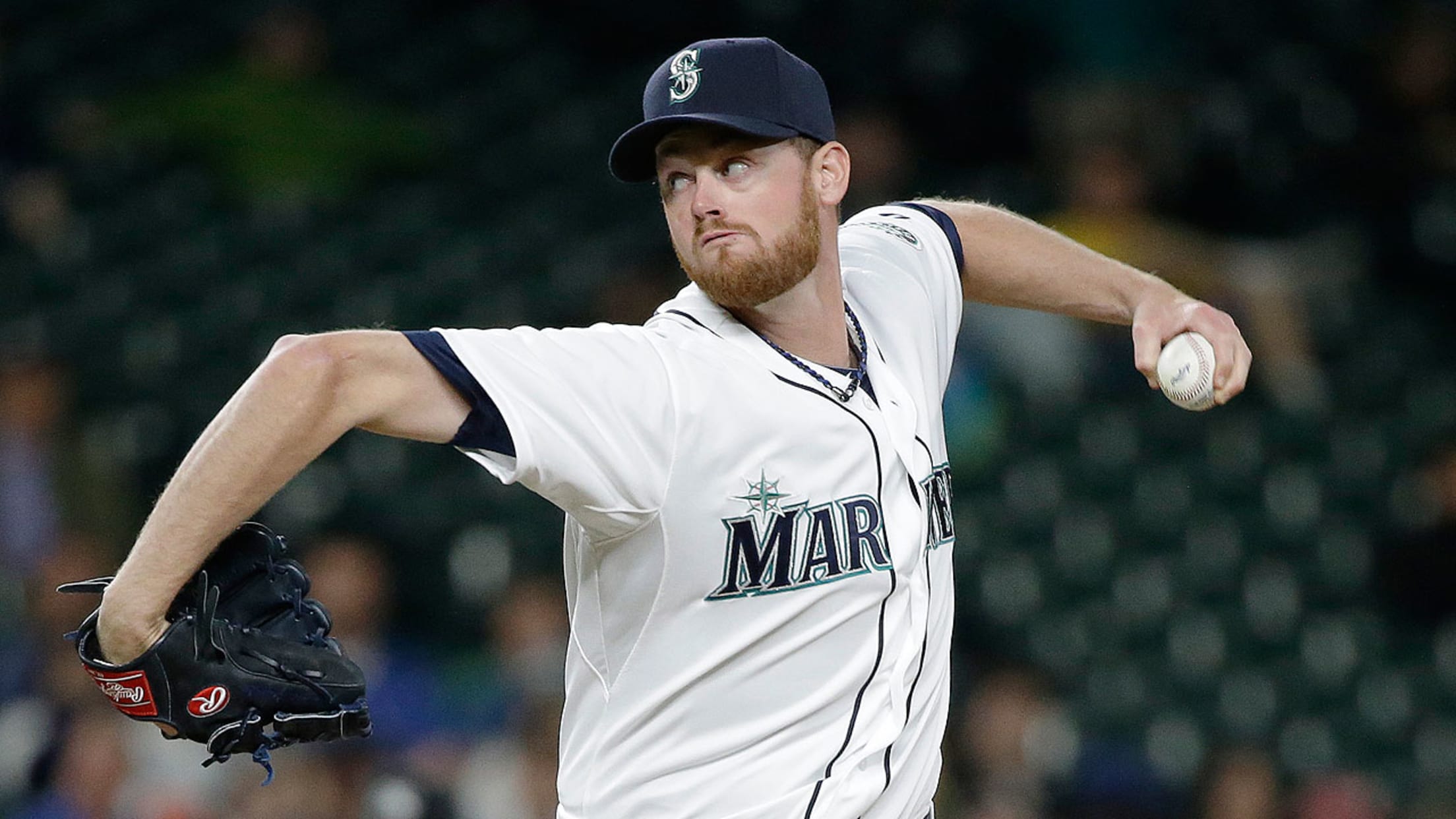 Reliever Charlie Furbush is working his way back from a slight rotator cuff tear. (AP)
SEATTLE -- Charlie Furbush had some minor soreness in his shoulder after throwing a live batting-practice session against several Triple-A Tacoma hitters last Thursday, so the lefty Marines reliever still hasn't reported to Arizona to begin pitching in game situations in extended spring training.But Furbush, who is working his way
SEATTLE -- Charlie Furbush had some minor soreness in his shoulder after throwing a live batting-practice session against several Triple-A Tacoma hitters last Thursday, so the lefty Marines reliever still hasn't reported to Arizona to begin pitching in game situations in extended spring training.
But Furbush, who is working his way back from a slight rotator cuff tear that sidelined him last July, remains optimistic that he's on target for a midseason return once he's cleared by the Mariners team physician to resume throwing.
"I just had a little inflammation in the back of my shoulder, but I feel good," Furbush said Wednesday. "I thought I had a good live BP, but they just wanted me to speak with the team doctor and not have to worry about it and have it set me back at all. So I'm just taking a couple days off here. He'll see me again this weekend and I'll be right back at it as soon as I get the clearance."
Furbush threw live BP against several Mariners on May 14 without any problems and then followed up with a 25-pitch session in Tacoma last week while the Mariners were on the road.
"I felt great," he said. "I threw all my pitches, got a handful of swing-and-misses and was up to 88 mph pretty regularly, so I'd say that's not too far off from where I need to be. So that's encouraging. I'm hoping to get back out there real soon."
Furbush said once he's cleared to throw again, he presumes he'll head to Arizona at that point to pitch in several game situations at the club's Peoria complex before joining Triple-A Tacoma on his official Minor League rehab stint.
He acknowledged it won't be easy leaving the Mariners while they're battling for first place in the American League West with a hot start.
"It's fun to watch every day and I'm wishing I was out there, obviously," he said. "But I know what I need to do to get back here and I'm going to keep busting my tail to make sure that happens sooner than later."
Worth noting
• Rookie reliever Tony Zych, who has been on the 15-day disabled list the past three weeks with right rotator cuff tendinitis, played catch at 100 feet on Wednesday and will do that again the next two days before assessing the next step in his rehab process. Zych said there's no timetable yet on when he'll throw off the mound, but the shoulder is "definitely getting stronger."
• When Leonys Martin hit his two-run walk-off homer in Tuesday's 6-5 win over the A's, it was the Mariners' first come-from-behind walk-off blast with two outs since Ichiro Suzuki did the same against Mariano Rivera in a 3-2 win over the Yankees on Sept. 18, 2009.
• The Mariners are the only team in the Majors with three walk-off homers already this season, with Martin joining Dae-Ho Lee (April 13 vs. Texas) and Chris Iannetta (May 11 vs. Tampa Bay).
Greg Johns has covered the Mariners since 1997, and for MLB.com since 2011. Follow him on Twitter [
---
@GregJohnsMLB]() and listen to his podcast.