Marlins committed to making Miami their own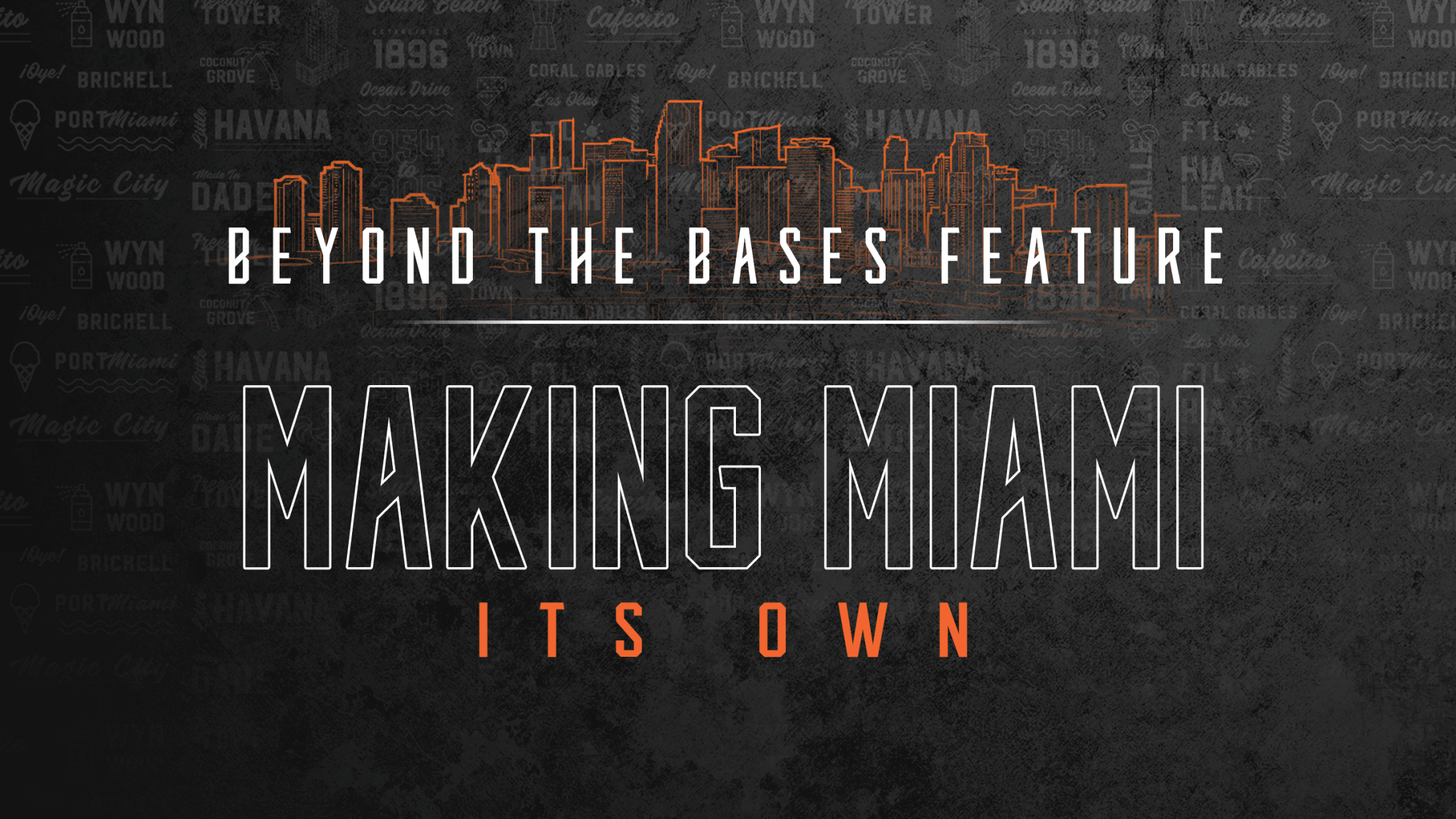 There are different sayings stating that every challenge you face in life or business is an opportunity to begin anew. From day one, the Marlins ownership group, led by chairman Bruce Sherman and chief executive officer Derek Jeter, has recognized that Miami and South Florida are rife with opportunity."We believe
There are different sayings stating that every challenge you face in life or business is an opportunity to begin anew. From day one, the Marlins ownership group, led by chairman Bruce Sherman and chief executive officer Derek Jeter, has recognized that Miami and South Florida are rife with opportunity.
"We believe in this market," Jeter said at the ownership group's introductory press conference on Oct. 3, 2017. "We believe in the fan base. We are focused on bringing the fans back. We want them to get to know us as owners. More importantly, we want to get to know them; we want to hear from the fans. We need to get back into the community and bring the fans back."
There are many avenues available to reaching that goal, and the Marlins have made it a point to take all of them -- from increased community outreach and fan engagement, to betterment of the fan experience at Marlins Park. This way of thinking extends through to the Minor League system, where a culture fostered in accountability, leadership and community service has taken root.
"We have to engage the community, locally, the city, county, the local community, right here at Marlins Park," Sherman said.
Marlins Park has been the epicenter of the club's efforts to immerse itself in the community and become an organization that this community can rally around and be proud of.
At the beginning of the season, the Marlins introduced the Dímelo ("Talk to Me") campaign, which has allowed fans the opportunity to leave video messages with feedback for the club at booths around Marlins Park and online at marlins.com/dimelo.
"We made a promise back on day one that we would listen to our fans, and this is part of our commitment to that promise," Jeter said of Dímelo. "This new campaign will allow fans to have their voices heard throughout the year as we continue to build this organization and re-engage with our fans and partners."
It is also important to the Marlins for all members of the South Florida community -- not just those who have been following the team and attending games -- to begin to feel like the club is part of their community and represents their culture and pride to the rest of the world.
One way that the Marlins have tried to reach out to the communities around its home of Marlins Park has been the implementation of Neighborhood Nights. Ten neighborhoods, such as Miami Beach, Wynwood and Hialeah, had their own nights at the park, when residents received discounts on tickets and their neighborhood was honored throughout the game. Leading up to each community's night at Marlins Park, the organization actively engaged in each community with visits to local police and fire stations and Play Ball events for kids.
In addition, Heritage Nights, staples of the Marlins' promotional schedule for several years, were increased and expanded, allowing fans hailing from countries such as Cuba, Colombia, Nicaragua and the Dominican Republic, to name a few, to celebrate their culture and its connection to baseball and Miami.
"We want to entrench ourselves in the fabric of the community," said Elisa Padilla, the Marlins' senior vice president of marketing and community outreach. "We're trying to incorporate a little bit of Miami culture and a little bit of 'Spanglish' into what we're doing in the ballpark."
In support of neighborhood and heritage efforts, messages and rallying cries throughout the game are now displayed on scoreboards in both English and Spanish.
The baseball culture in many Latin communities involves creating a party atmosphere around the game, similar to what has been showcased at Marlins Park during World Baseball Classic games, and the Marlins are determined to make that connection with fans as well, particularly on weekends.
"Our vision for next year is that it's going to be a party at the park, starting from Friday, going through Saturday and ending on Sunday," Padilla said. "Our vision is really to hone in on the weekend. When we think about Opening Night for next year, it's going to be an Opening Week Celebration. It's not going to just be about one day -- it's going to be about the entire series. We want to start off on the right foot that this is the place to be in 2019."
The Marlins know that their fans, and the communities they live in, are the lifeblood of the organization. Together, "We Are Miami," and the Marlins are focused on listening to the voices of their neighbors and improving every aspect of their entertainment experience, large or small. With the voice of the fans and their best interest in mind, more exciting improvements are on the way for 2019 and beyond, and We're Just Gettin' Started.