Marlins targeting help in rotation, bullpen
Club prefers to hold on to players on Major League roster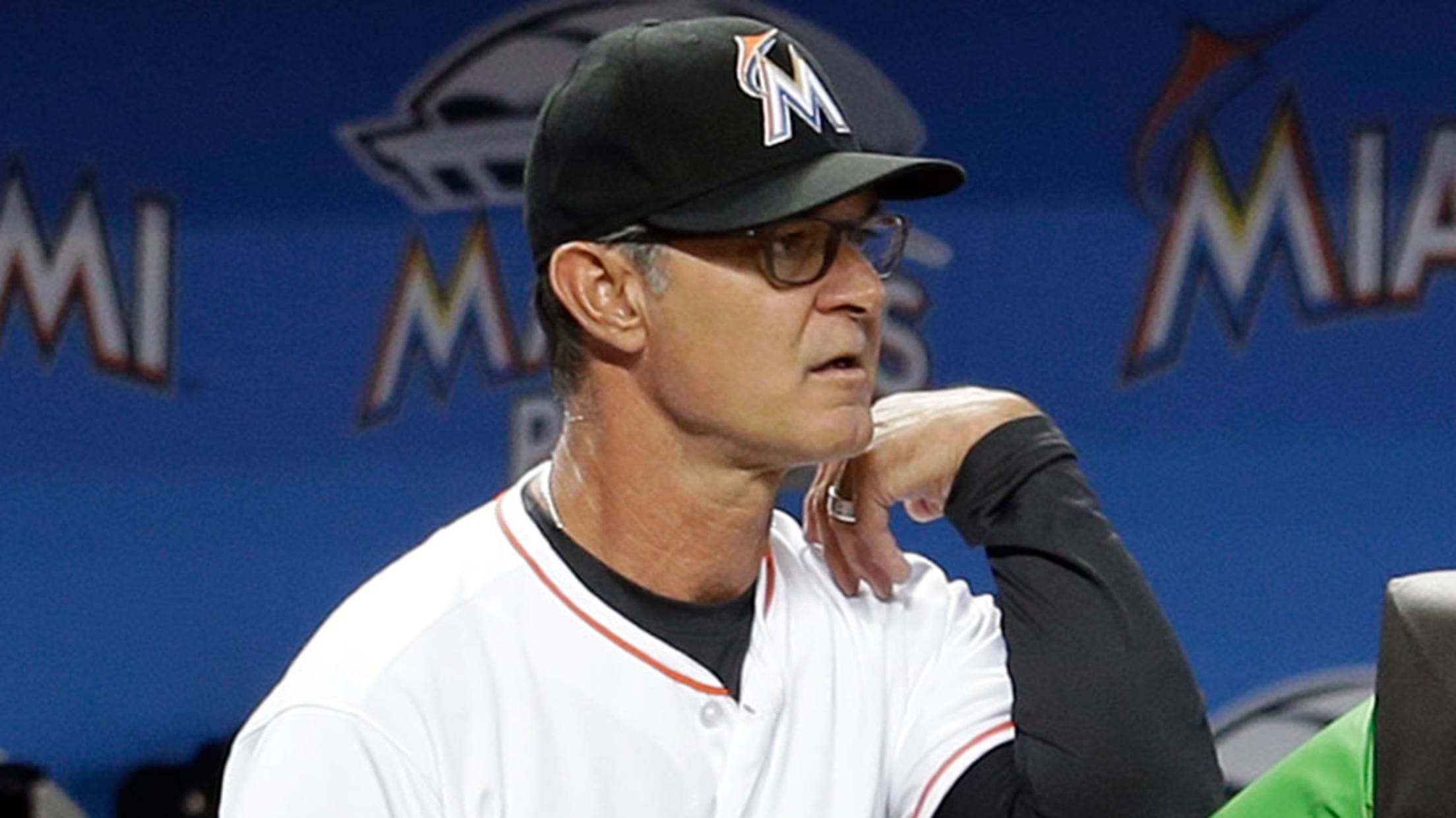 While the Marlins consider ways to improve the team, manager Don Mattingly is focused only on winning games. (AP) (AP)
MIAMI -- Trade speculation is starting to heat up, and more names are being linked to the Marlins. Braves right-hander Bud Norris has attracted interest from Miami, according to Jon Heyman of MLB Network/FanRag Sports.But the Marlins' internal list is expansive, MLB.com has learned. The club is checking in with
MIAMI -- Trade speculation is starting to heat up, and more names are being linked to the Marlins. Braves right-hander Bud Norris has attracted interest from Miami, according to Jon Heyman of MLB Network/FanRag Sports.
But the Marlins' internal list is expansive, MLB.com has learned. The club is checking in with teams that might be willing to trade, and some other potential targets are San Diego lefty Drew Pomeranz, Milwaukee's Jimmy Nelson, Atlanta's Julio Teheran and Tampa Bay's Jake Odorizzi.
The Marlins are measuring the market on all of these pitchers, and are finding that they are not alone. Pretty much all contending clubs are zeroing in on the same starters.
The non-waiver Trade Deadline is Aug. 1, but if the right deal presented itself, the Marlins could act more swiftly.
Pomeranz is arbitration eligible for the first time in 2017, and is a free agent after 2019, which makes him an appealing option.
The challenge the Marlins are facing is they don't want to part with anyone off their big league roster. Teams continually seek in return left fielder Christian Yelich or center fielder Marcell Ozuna, two untouchable core players.
As president of baseball operations Michael Hill and the rest of the front office explore the market, manager Don Mattingly's focus is on the current roster. The Marlins opened a four-game series with the Cubs at Marlins Park on Thursday.
"I look at it like, we play a game tonight," Mattingly said. "You try to win tonight. You prepare for the Cubs. We don't need to be general managers, or making deals. Michael will handle all of that. The front office handles that."
Along with starting pitchers, the Marlins also are seeking bullpen options. Even if they pull off a trade for a starter, they will seek more reliever depth.
There is still plenty of time before the Trade Deadline, and the general feeling is the club is about two weeks away from serious discussions.
"I think, for us, we need to keep playing baseball," Mattingly said. "Prepare to play today, and not get ahead of ourselves in any way."