Marlins-Nats finale delayed due to rain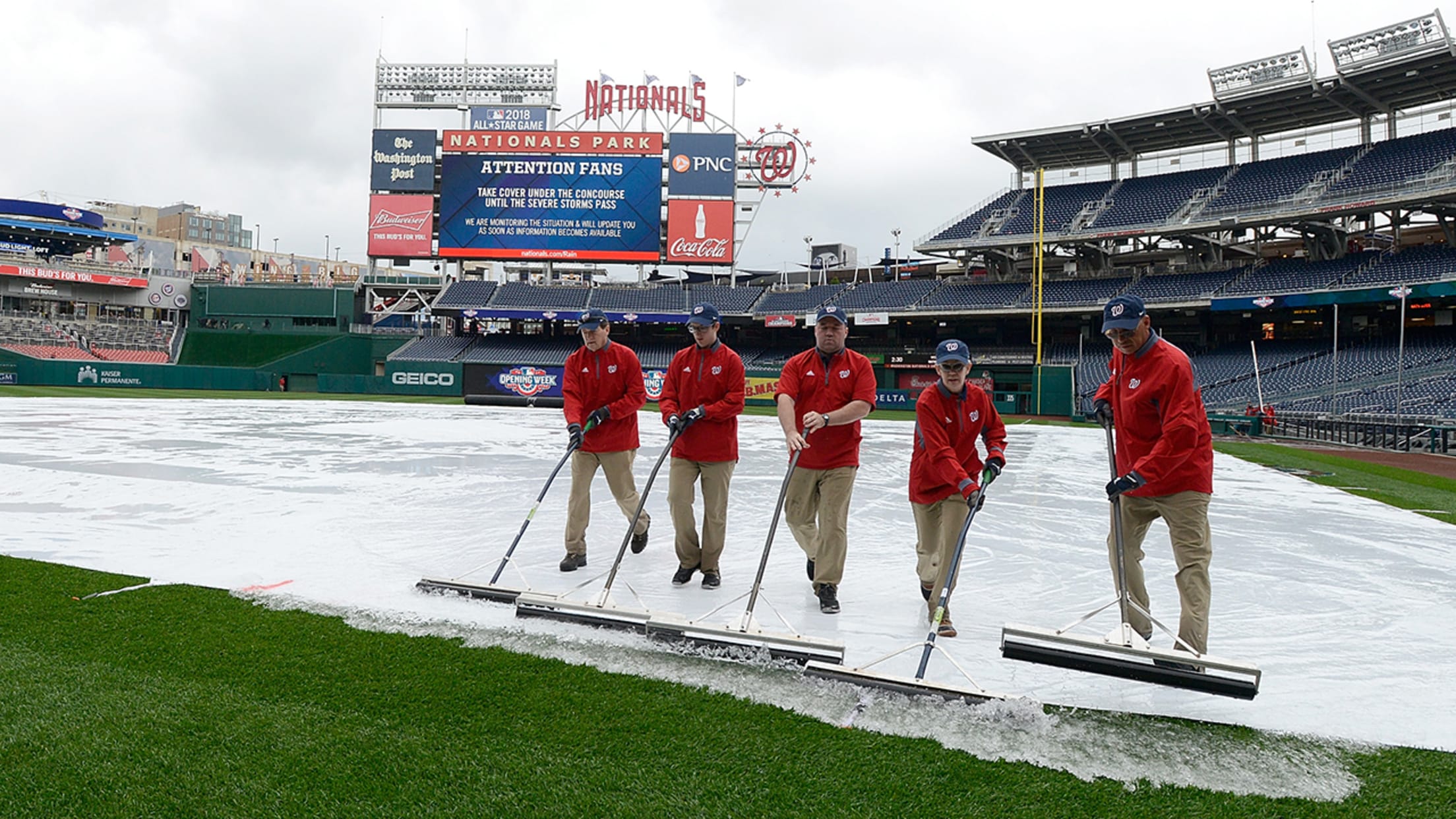 The series finale between Miami and Washington is delayed due to rain. (AP)
WASHINGTON -- The Nationals and Marlins began their second rain delay of the afternoon in the sixth inning with the Nats leading, 1-0. The start of Thursday's game was delayed by one hour and 20 minutes as heavy rains swept across D.C. for most of the morning. A second spell
WASHINGTON -- The Nationals and Marlins began their second rain delay of the afternoon in the sixth inning with the Nats leading, 1-0. The start of Thursday's game was delayed by one hour and 20 minutes as heavy rains swept across D.C. for most of the morning. A second spell of rain swept through Washington and forced the tarp to be placed on the field before the bottom of the sixth inning. The game will resume at approximately 8:10 p.m. ET.
Adam Eaton got the Nationals on the board with a solo home run in the first inning, and left-hander Giovany Gonzalez had tossed six scoreless innings with seven strikeouts.
The Marlins collected seven hits off Gonzalez, but they had not been able score any runs to back up right-hander Tom Koehler, who threw five innings of one-run ball with four strikeouts.