Prado, Bour protecting Stanton in Marlins' lineup
Mattingly splits up lefties, righties throughout Miami's Opening Night order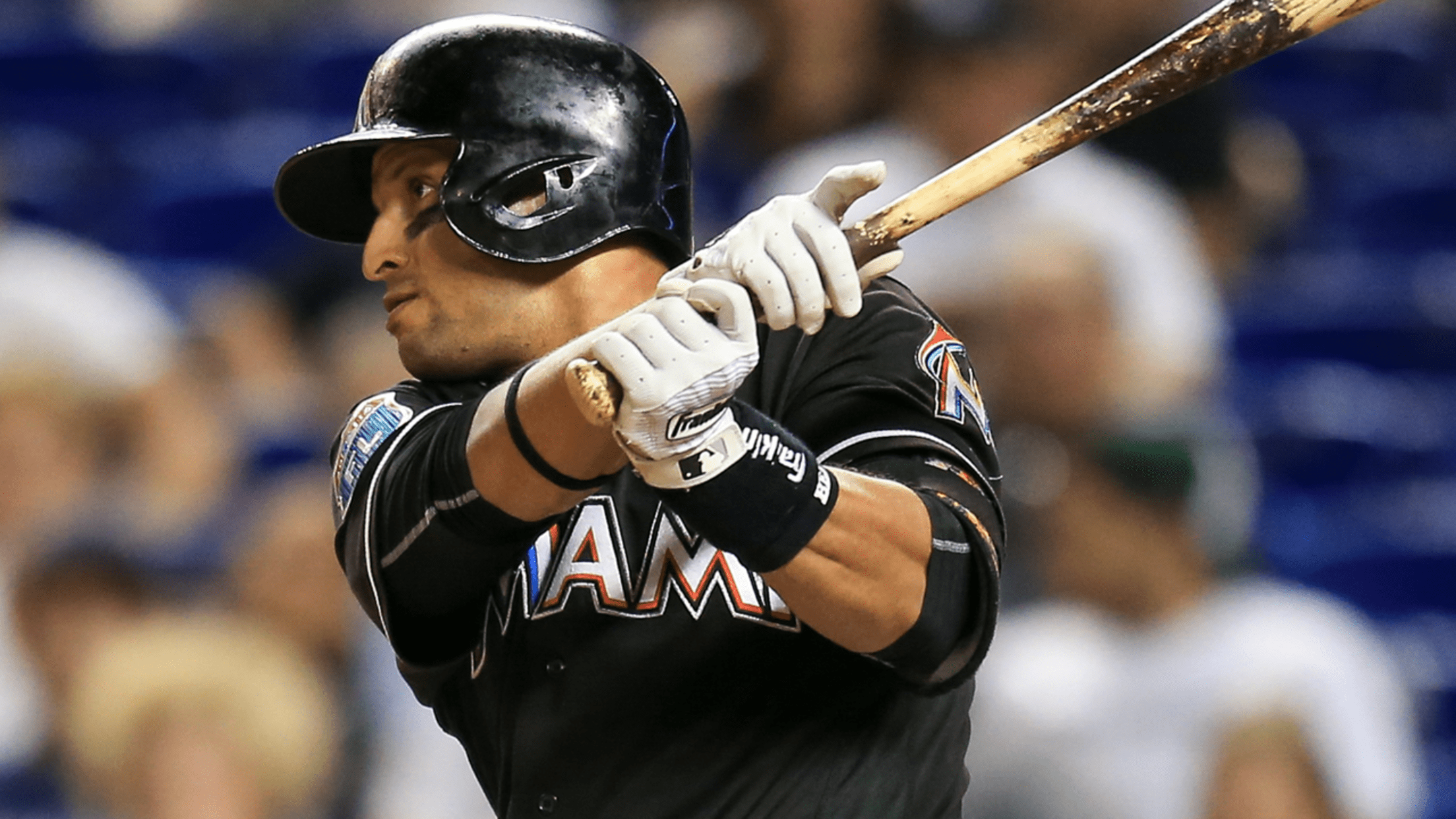 Martin Prado will bat fifth behind slugger Giancarlo Stanton in Tuesday's season opener vs. Detroit. (AP) (AP)
MIAMI -- Manager Don Mattingly gave a preview of what Miami's Opening Day batting order might look like when the Marlins faced the Yankees on Saturday afternoon in an exhibition at Marlins Park.In a 2-1 win that day, Mattingly placed Martin Prado in the fifth spot, behind Giancarlo Stanton, and
MIAMI -- Manager Don Mattingly gave a preview of what Miami's Opening Day batting order might look like when the Marlins faced the Yankees on Saturday afternoon in an exhibition at Marlins Park.
In a 2-1 win that day, Mattingly placed Martin Prado in the fifth spot, behind Giancarlo Stanton, and went with left-handed-hitting Justin Bour sixth. The trio will remain in that order on Opening Night on Tuesday against the Tigers.
"I think we really settled on that the last few days," Mattingly said.
2016 season: Tickets | Schedule | Gear
Wei-Yin Chen will get the starting nod on Tuesday against former American League Cy Young Award winner Justin Verlander.
Mattingly on Monday announced Miami's batting order as follows:
1. Dee Gordon, 2B

Marcell Ozuna, CF

Christian Yelich, LF

Giancarlo Stanton, RF

Martin Prado, 3B

Justin Bour, 1B

J.T. Realmuto, C

Adeiny Hechavarria, SS

Wei-Yin Chen, P
The Marlins' lineup features left-handed hitters in Gordon, Yelich and Bour.
"We wanted to separate Christian and J.B," Mattingly said. "That way, with the two righties in the middle, we're at a spot where it forces them if they are going to bring in a lefty for Christian."
If Bour were fifth, teams could bring in a lefty for Yelich, then pitch around Stanton with the same pitcher, to face Bour. Now, Stanton and Prado are a pair of proven right-handed hitters in the middle.
Bour offers more power than Prado, but he doesn't have much history against left-handed pitchers -- just 75 plate appearances in 2015, and a .221 batting average. All 23 of his home runs in 2015 were against right-handed pitchers, and so were 64 of his 73 RBIs.
Prado had nine homers and 63 RBIs last year. With runners on base, his slash line was .318/.369/.436.
"We just wanted to force a little different play on their hand," Mattingly said.