Prado injures hammy in Venezuela-U.S. tilt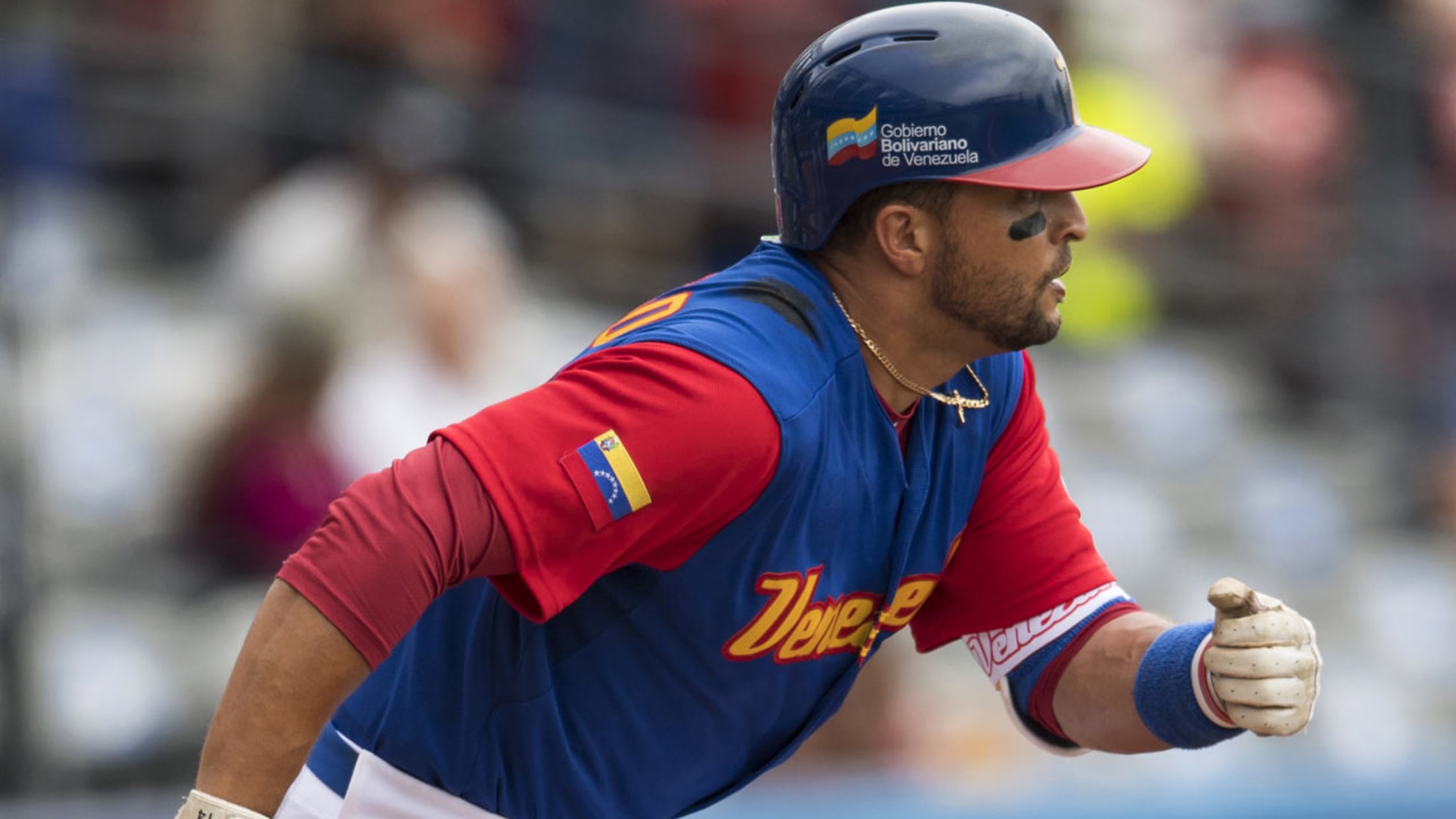 Martin Prado hit .438 during the first round of the World Baseball Classic. (Getty Images)
Marlins third baseman Martin Prado injured his right hamstring in Venezuela's 4-2 loss to Team USA in the World Baseball Classic at Petco Park.Prado appeared to suffer the injury as he ran out a ground ball in the top of the sixth inning. The 33-year-old was removed from the game
Marlins third baseman Martin Prado injured his right hamstring in Venezuela's 4-2 loss to Team USA in the World Baseball Classic at Petco Park.
Prado appeared to suffer the injury as he ran out a ground ball in the top of the sixth inning. The 33-year-old was removed from the game in the bottom of the inning and was replaced in left field by Hernan Perez. Prado was 0-for-3 with a strikeout.
:: 2017 World Baseball Classic ::
Prado could miss the rest of WBC 2017.
"He has a pulled hamstring on the right leg, and that logically is not going to be something that we're going to force until he tells us that he feels OK," Venezuela manager Omar Vizquel said. "He may not play for the rest of the Classic."
The Marlins are counting on Prado to be their starting third baseman this season. He started 150 games at third last year and produced a .305/.359/.417 slash line with eight home runs and 75 RBIs. Derek Dietrich and J.T. Riddle are the other options at the hot corner for Miami.
Prado hit .438 during the first round and recorded the first five-hit game in tournament history during a win over Italy.
The World Baseball Classic runs through March 22. In the U.S., games air live exclusively in English on MLB Network and on an authenticated basis via MLBNetwork.com/watch, while ESPN Deportes and WatchESPN provide the exclusive Spanish-language coverage. MLB.TV Premium subscribers in the U.S. have access to watch every tournament game live on any of the streaming service's 400-plus supported devices. The tournament is being distributed internationally across all forms of television, internet, mobile and radio in territories excluding the U.S., Puerto Rico and Japan. Get tickets for games in San Diego's Petco Park and the Championship Round at Dodger Stadium, while complete coverage -- including schedules, video, stats and gear -- is available at WorldBaseballClassic.com.