Brennaman not set on plans for final broadcast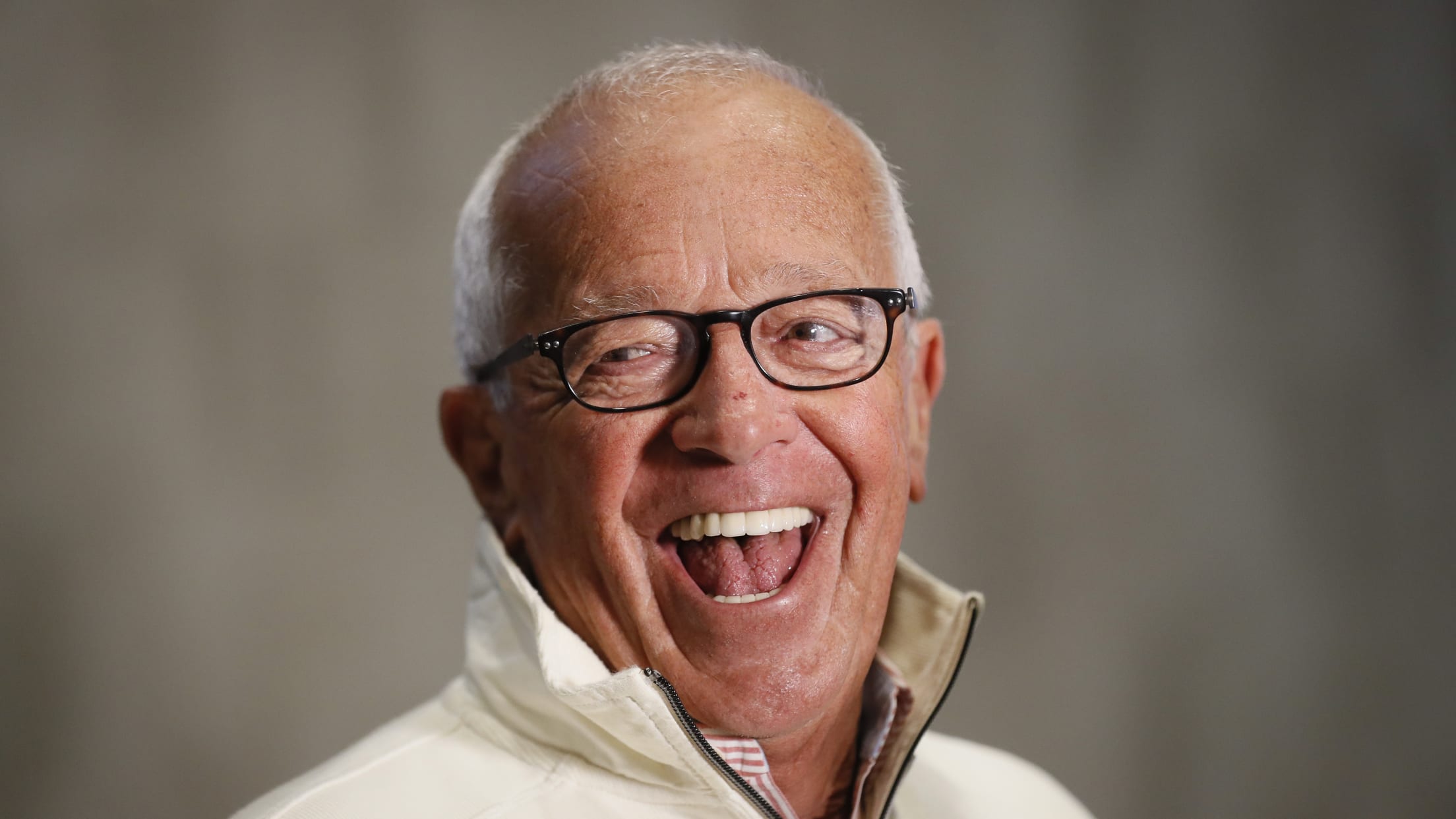 CINCINNATI -- As he approaches retirement after 46 years of broadcasting Reds games, announcer Marty Brennaman doesn't yet have anything prepared for his final game on Thursday, including how exactly he will say goodbye to listeners when he signs off. • A heartfelt tribute to Marty Brennaman "I'm certainly not
CINCINNATI -- As he approaches retirement after 46 years of broadcasting Reds games, announcer Marty Brennaman doesn't yet have anything prepared for his final game on Thursday, including how exactly he will say goodbye to listeners when he signs off.
• A heartfelt tribute to Marty Brennaman
"I'm certainly not going to be specific about a litany of names that have been important to me," Brennaman said during a press conference at Great American Ball Park on Tuesday. "Because when you get into that preciseness -- for want of a better word -- you're going to leave some people out. So, in order for me to avoid that, I'm going to talk in generalities. I have a feeling I'll be doing it through a lot of tears, which will be very tough for me. But it is what is. I purposely have not thought about it.
"Thursday will be the hardest day of my life."
Brennaman does know exactly what he will be doing Friday as the Reds play the first of their final three games in Pittsburgh without him around.
"Friday, I'm going to play golf with two of my grandsons and my son-in-law out at Kenwood Country Club," Brennaman said. "I've got two grandsons that both have a chance at being very good golfers. I'm thrilled about that. On Friday night, I'm going to go to the Anderson High School football game. [I'm doing] the things that everybody else does. I'm looking forward to that."
Harness in the good energy, block out the bad. Harness. Energy. Block. Bad. Feel the flow. Feel it. It's circular. It's like a carousel. You pay the quarter, you get on the horse, it goes up and down, and around. It's circular. Circle, with the music, the flow. All good things. pic.twitter.com/8QPsb2VWyO

— Cincinnati Reds (@Reds) September 24, 2019
As the media session got underway, Brennaman caught himself a couple times as he became emotional.
"Here I go. You guys and ladies in this room have been good to me -- far better than I could ever expect," Brennaman said. "I'm not going to miss the game, and that in no way minimizes the positive impact that the game's been on me and my family and everything else I've touched relative to the game of baseball since 1974.
"But people like you all are the ones I'm going to miss the most. That's going to be the toughest hurdle I'm going to have to deal with."
Reds manager David Bell, a Cincinnati native, grew up listening to Brennaman call games -- especially during Bell's teenage years when his father Buddy played for the Reds from 1985-88.
Bell believed that Brennaman added to baseball's popularity with his voice and unique way of calling games.
"I remember listening to him, he had a way of making me feel how important it was to him, too," Bell said. "For three hours a day, you could kind of escape from life and it kind of became something where we could pretend that's all that mattered. It was really important to somebody listening to the game with that kind of ear who cared that much about it."
• Brennaman: Nobody has had a better gig
Bell's first season with the Reds is Brennaman's last, but the rookie skipper was honored to have the time they did get to work together -- especially on their pregame show in Bell's office.
"Out of all the different things I've done here this year for the first time as a first-year manager, I think doing the [pregame] show with him was the most nerve-racking," Bell said. "He's so great at what he does, and I have so much admiration for what he does. It's not really my specialty. I wanted to do a great job on that show for him. I was thankful he would start the recorder over a few times and not get upset with me. I wanted to kind of live up to what his expectations were because I had that much respect for him."
Two of the best ever to do it.

Congratulations to Marty Brennaman as he ends his Hall of Fame career after 46 years behind the mic. #ThanksMarty pic.twitter.com/ao3628vY0b

— Milwaukee Brewers (@Brewers) September 24, 2019
Senzel has shoulder surgery
Reds center fielder Nick Senzel had successful surgery to repair a torn labrum in his right shoulder on Tuesday. Team medical director Dr. Tim Kremchek performed the operation.
"Nothing unexpected," Bell said. "Still hopeful that we'll have him back for Opening Day. The timing will be right around there."
Mark Sheldon has covered the Reds for MLB.com since 2006, and previously covered the Twins from 2001-05. Follow him on Twitter @m_sheldon and Facebook.