Latos pleased with final spring tuneup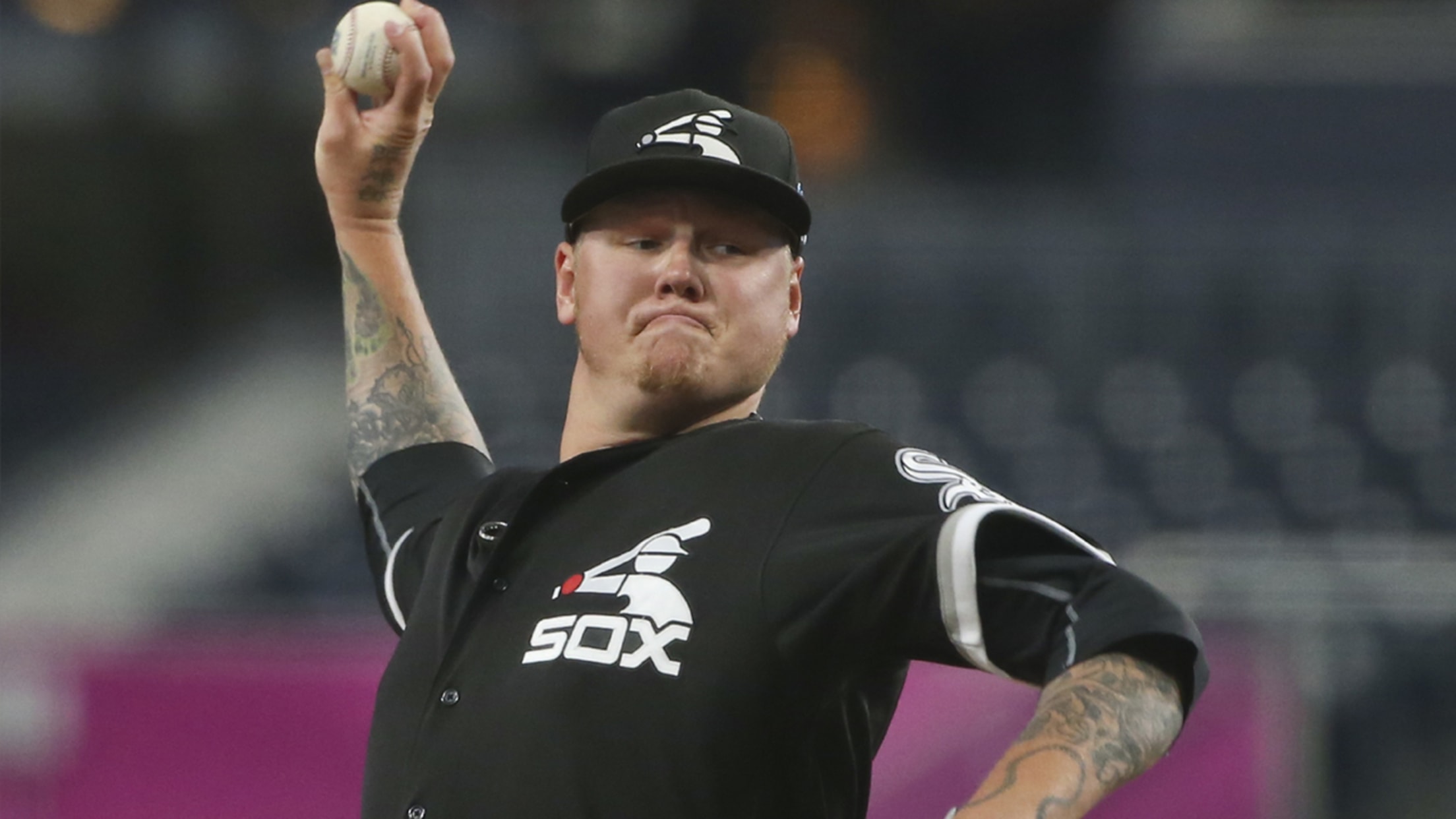 A rough final inning skewed Mat Latos' line after a solid start on Friday night. (AP)
SAN DIEGO -- The numbers weren't exactly where Mat Latos wanted them over his 4 1/3 innings pitched during a 5-3 White Sox victory over the Padres at Petco Park on Friday night. But both the right-hander and manager Robin Ventura came away encouraged by the performance."This is the best
SAN DIEGO -- The numbers weren't exactly where Mat Latos wanted them over his 4 1/3 innings pitched during a 5-3 White Sox victory over the Padres at Petco Park on Friday night. But both the right-hander and manager Robin Ventura came away encouraged by the performance.
"This is the best he's pitched this spring," said Ventura of Latos, who gave up three runs on five hits, while walking three and striking out three. "The biggest thing is he's getting ahead early, keeping it down. Before, he was leaving stuff up in the zone that was getting hit hard. If he's keeping it down and utilizing that curveball, he becomes tougher."
"I felt real good," Latos said. "I had real good command of the fastball, for the most part, threw some really good sliders and I had a couple good changeups in the game. Just tried to nibble a bit in the fifth inning. Can't get guys out when you're walking them."
Latos, who two outs earlier had retired eight of the last nine batters he'd faced, allowed five straight Padres hitters to reach base in what became a three-run fifth inning. Two of those baserunners came via walks.
But he built some momentum in the first inning by striking out Derek Norris with runners on first and third and two outs. After reaching his 69-pitch limit on Friday, he feels good moving into Thursday's start at Oakland, in the South Siders' fourth game of the season.
"Very good," Latos said. "Today I feel like things started clicking, I feel comfortable on the mound. I threw a couple of splits for strikes, threw a couple changeups for strikes, bunch of sliders for strikes, two-seamers, four-seamers ... I felt really good about today, even though the fifth inning kind of got away.
"One of the guys, when I came in, said, 'Hey, that's the you that I got to see a little while ago. Used to seeing you pitch and get outs like that.' And I think that kind of says a lot and hopefully I take it in stride for Thursday."