Cain feels good after debut; searching for mechanics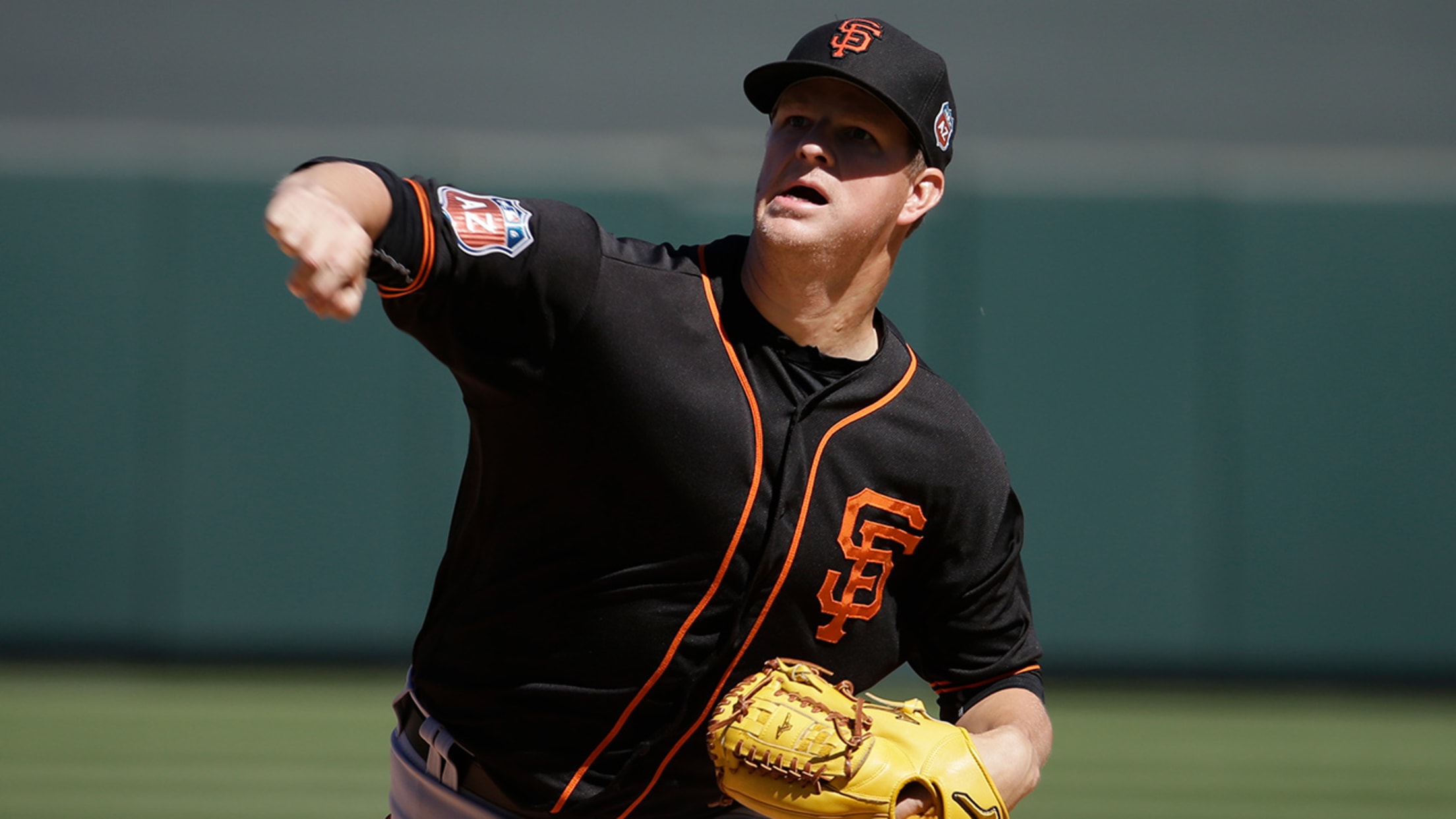 "I think he's in a good place right now with his arm strength, his delivery," Bruce Bochy said about Matt Cain. (AP)
SCOTTSDALE, Ariz. -- Giants right-hander Player Page for Matt Cain sounded content after his Cactus League start Saturday against the Chicago Cubs, though he yielded a pair of runs and three hits in two innings. The Giants outlasted the Cubs, 8-6.Second baseman Kelby Tomlinson bobbled Munenori Kawasaki's second-inning grounder for
SCOTTSDALE, Ariz. -- Giants right-hander Player Page for Matt Cain sounded content after his Cactus League start Saturday against the Chicago Cubs, though he yielded a pair of runs and three hits in two innings. The Giants outlasted the Cubs, 8-6.
Second baseman Kelby Tomlinson bobbled Munenori Kawasaki's second-inning grounder for an error with a runner on third base, rendering that run unearned. Cain lacked swing-and-miss stuff, but wasn't concerned about that at this juncture of the spring.
"When I get mechanically sound, everything else is going to take care of itself," Cain said. "When you find that good groove of your mechanics, then you don't have to worry. ... I'm still searching for it a little bit. But it feels good."
Cain, by far the longest-tenured Giant with 11 years and 38 days of Major League service time, is competing for the fifth spot in the club's starting rotation. The former staff ace, who has endured numerous injuries since 2013, is believed to be the favorite to claim the No. 5 role but must fend off a crowded field of contenders, including Ty Blach, Chris Stratton, Clayton Blackburn and Albert Suarez. Blach worked two innings against the Cubs, yielding one run and four hits.
Giants manager Bruce Bochy was upbeat regarding Cain.
"I think he's in a good place right now with his arm strength, his delivery," Bochy said. "It's consistent. That's something he needs probably as much as anybody on this staff right now, is work. He's going to get it and it's only going to get better each time he goes out there."
• Third baseman Eduardo Nunez was limited to the designated hitter's role by a sore right shoulder. Bochy said that Nunez should be able to resume playing defense by the middle of next week.