NY inks ex-Giants, Rays IF Duffy to Minors deal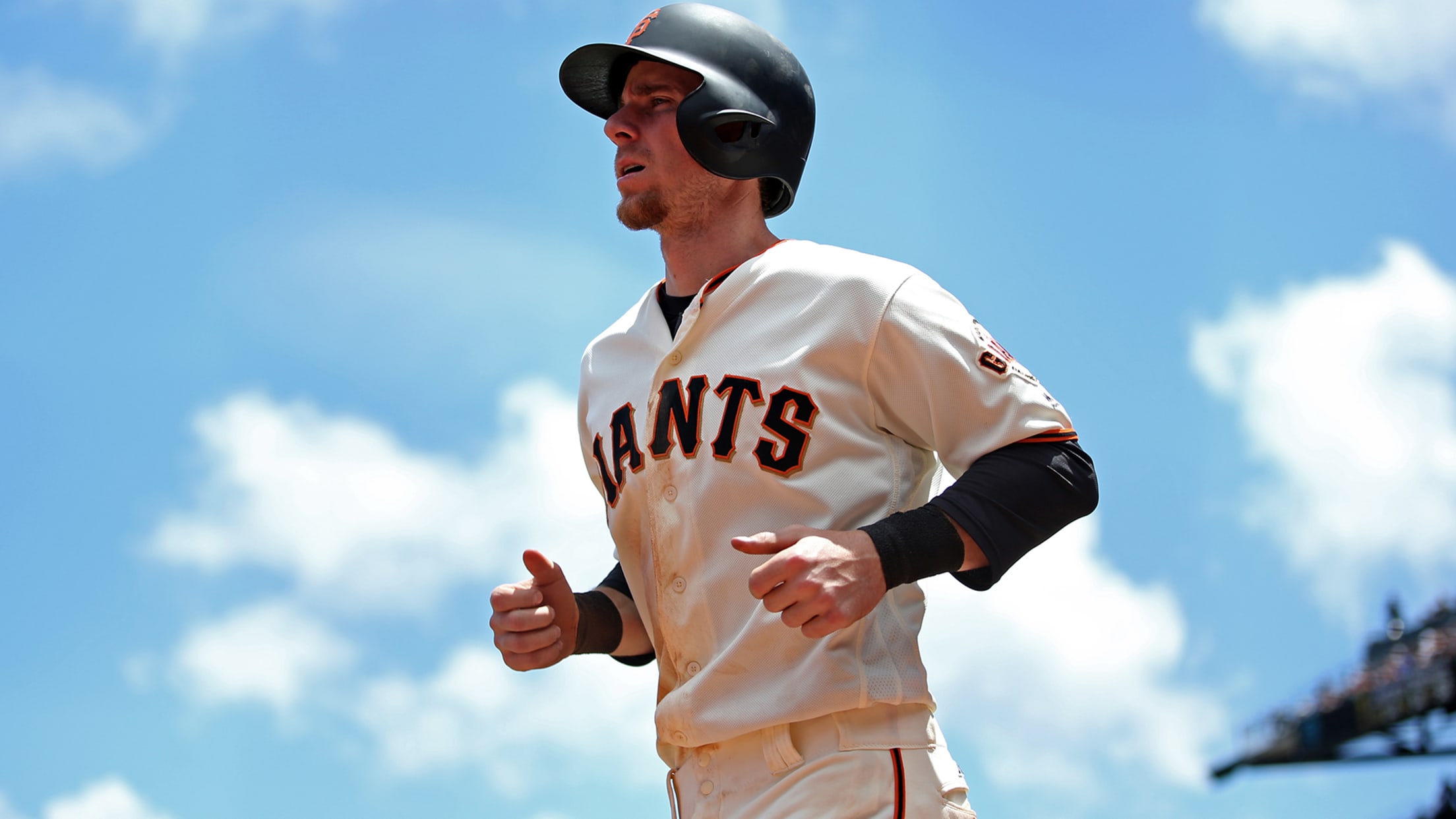 The Yankees signed former Giants and Rays infielder Matt Duffy to a Minor League contract on Sunday, also signing catcher Max McDowell and right-hander Dan Otero to Minors deals. New York placed right-hander Luis Severino, who had Tommy John surgery in February, on the 60-day injured list. Duffy, 29, was
The Yankees signed former Giants and Rays infielder Matt Duffy to a Minor League contract on Sunday, also signing catcher Max McDowell and right-hander Dan Otero to Minors deals. New York placed right-hander Luis Severino, who had Tommy John surgery in February, on the 60-day injured list.
Duffy, 29, was drafted and developed by the Giants, for whom he played from 2014-16, when he was traded to the Rays in the deal that brought Matt Moore to San Francisco. Duffy was a productive hitter in his first full Major League season, slashing .295/.334/.428 with 12 home runs and 12 steals, placing second in National League Rookie of the Year Award voting in '15.
• Yanks announce player pool for 2020 season
But once he got to St. Petersburg, Duffy began being plagued by injuries -- a strained Achilles caused him to miss the entire 2017 campaign, and after a relatively healthy '18, he was limited to just 46 games last year due to a hamstring strain. He hit .252/.343/.327 in 169 plate appearances in '19.
McDowell, 26, was drafted by the Brewers in 2015 and played in Milwaukee's organization through last season. He hit .213/.333/.314 in 315 plate appearances with Double-A Biloxi last year.
The Yankees actually released Otero before re-signing him to a Minor League contract. The 35-year-old right-hander originally signed a Minor League deal with New York on Feb. 3.
After beginning his career with the Giants and Athletics, Otero had two strong seasons for the Indians before regressing in 2018 and '19. Over the two seasons prior to that, he posted a 2.14 ERA over 130 2/3 innings out of the bullpen. In '18, his ERA was 5.22 in 61 appearances, and in an injury-shortened campaign last year, he posted a 4.85 ERA in 25 outings.