Angels opt to non-tender Shoemaker, Parker
Right-handers hit free-agent market; Skaggs among 8 to get deals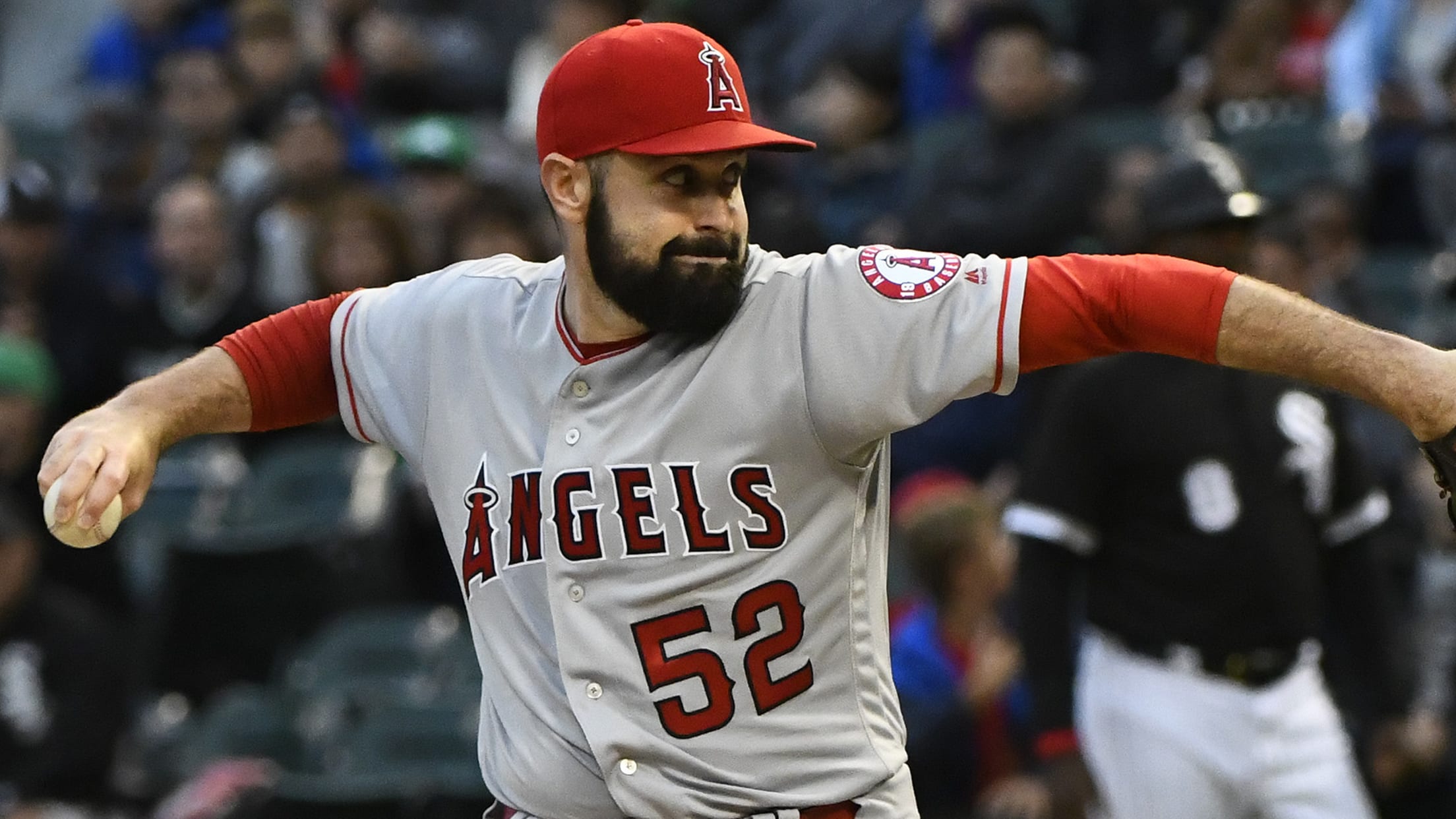 Los Angeles Angels starting pitcher Matt Shoemaker (52) delivers during the first inning of a baseball game against the Chicago White Sox on Saturday, Sept. 8, 2018, in Chicago. (AP Photo/Matt Marton) (Matt Marton/AP)
The Angels have parted ways with two notable members of their pitching staff, as they non-tendered right-handers Matthew Shoemaker and Richard Parker ahead of Friday's deadline to offer contracts to arbitration-eligible players.Shoemaker and Parker, who were projected to earn a combined $7.4 million in arbitration next year by MLB Trade
The Angels have parted ways with two notable members of their pitching staff, as they non-tendered right-handers Matthew Shoemaker and Richard Parker ahead of Friday's deadline to offer contracts to arbitration-eligible players.
Shoemaker and Parker, who were projected to earn a combined $7.4 million in arbitration next year by MLB Trade Rumors, will now hit the free-agent market. The moves do not preclude the pair from re-signing with the Angels.
The club's eight remaining arbitration-eligible players -- Tyler Skaggs, Andrew Heaney, Jose Alvarez, JC Ramirez, Nick Tropeano, Cam Bedrosian, Hansel Robles and Thomas La Stella -- were tendered contracts. The Angels will have the next several weeks to negotiate new deals with these players before the deadline to exchange salary figures in January.
While Shoemaker had been viewed as a non-tender candidate, the decision to cut Parker loose was a surprise.
Claimed off waivers two years ago, Parker enjoyed a breakout season in 2017, and he ended the season as the Angels' closer after posting a 2.54 ERA over 67 1/3 innings. His performance dipped slightly this past season, but he was still one of the club's most effective relievers -- finishing the '18 campaign with a 3.26 ERA over 66 1/3 innings.
Shoemaker, 32, was limited to 21 starts over the past two seasons due to a right forearm injury. He spent most of the 2018 season on the disabled list, and he required a repeat surgery in May to decompress a nerve and repair a split pronator teres tendon in his forearm. Though Shoemaker returned to pitch in September and showed he was healthy, he was inconsistent on the mound, logging a 4.97 ERA over 25 1/3 innings in six starts.
The Angels' combined savings will give them more financial flexibility to pursue other roster upgrades this offseason. General manager Billy Eppler has said his main priorities are pitching, both starting and relieving, and potentially catching help. If the club keeps the payroll at a similar level to where it has operated in recent years, it will likely have an estimated $30 million to spend on improvements this offseason.