After Melky bunt, Frazier takes blame for missed chance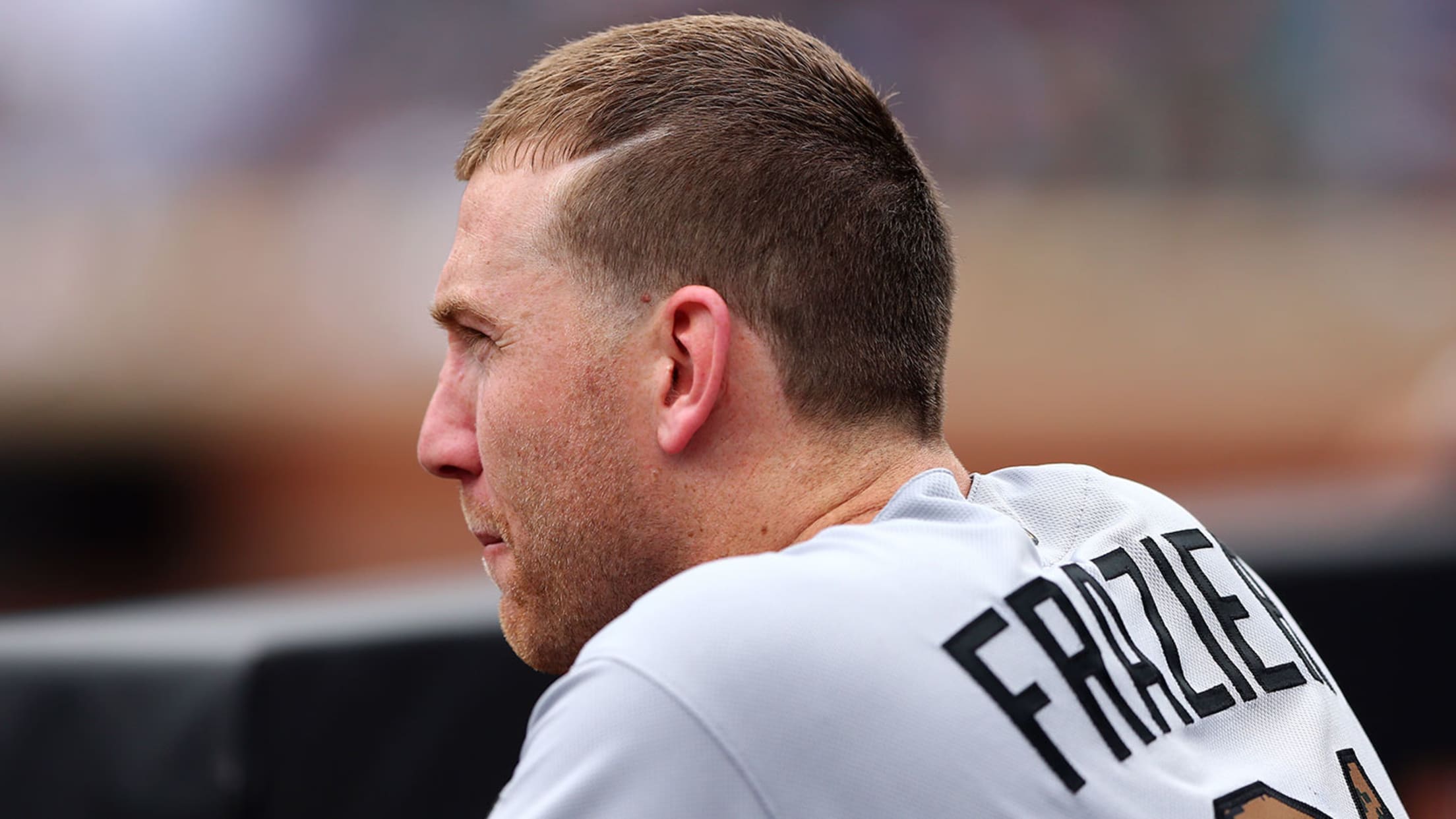 "It's my opportunity and my job to get those guys in, and I didn't," said Todd Frazier. (Getty)
NEW YORK -- Scoring chances weren't exactly plentiful for the White Sox against Matt Harvey during Chicago's 1-0 loss on Monday afternoon at Citi Field.In fact, the visitors had exactly one, in the seventh inning, when Adam Eaton drew an eight-pitch walk and Jose Abreu singled to left on the
NEW YORK -- Scoring chances weren't exactly plentiful for the White Sox against Matt Harvey during Chicago's 1-0 loss on Monday afternoon at Citi Field.
In fact, the visitors had exactly one, in the seventh inning, when Adam Eaton drew an eight-pitch walk and Jose Abreu singled to left on the next Harvey offering. What followed left White Sox fans somewhere between frustrated and irate, common emotions attached to this seven-game losing streak and this miserable 15-game run, during which the team has four victories.
White Sox manager Robin Ventura elected to have three-spot-hitter Melky Cabrera bunt, moving the runners to second and third with one out. That plan backfired when Todd Frazier fouled out to first and J.B. Shuck hit a hard grounder to shortstop Asdrubal Cabrera to end the frame.
Ventura's logic was playing for one run, maybe two, in a pitchers' battle between Harvey and Jose Quintana. The flip-side argument would suggest not taking the bat out of the hands of the team's most consistent hitter to date, especially with Harvey's struggles this season the third time through the order.
Frazier sided with his manager's call, taking the blame for this missed opportunity.
"A lot of people are complaining [Cabrera is] bunting. No, it's the right choice," Frazier said. "I'm the three-four hitter. I'm supposed to get those RBIs in. That's nobody's fault but mine, not doing my job.
"He did his job and got the guys over. And whether I'm slumping or not, it's my opportunity and my job to get those guys in, and I didn't."
With a 0-for-3 effort Monday, Frazier is 1-for-22 over the last six games. Shuck, meanwhile, was called up from Triple-A Charlotte prior to Monday's series opener, although he did hit the ball hard all three times.
It was the belief that one run would do it Monday that spurred Ventura's decision, regardless of the lineup configuration.
"You're able to get a guy in scoring position and get one at first, and if you get two, you're looking good," Ventura said. "Fraz, he knows what to do in that situation, but he just popped it up.
"He was trying to either hit something in the air or hit a ground ball and get that run. But it's tough going right now. We're trying to do anything to squeeze one across, especially the way both guys were pitching."
Once again public blame falls upon Ventura for the latest tough White Sox setback, marking the team's fifth straight defeat by one run and 12th loss out of 15 by two runs or fewer. Frazier reiterated that blame was miscast.
"There's no way. It's me," Frazier said. "Put the ball in play and stop popping the ball up.
"Find a way to get it on the ground, hit it as far as you can. I got a fastball to hit, I got two of them. You don't get that often, especially with a guy like Harvey throwing. He missed his spot, and I missed my swing. So that's on me."