Reed not going to dwell on rough stretch
Mets setup man's ERA has increased more than a full run in past two weeks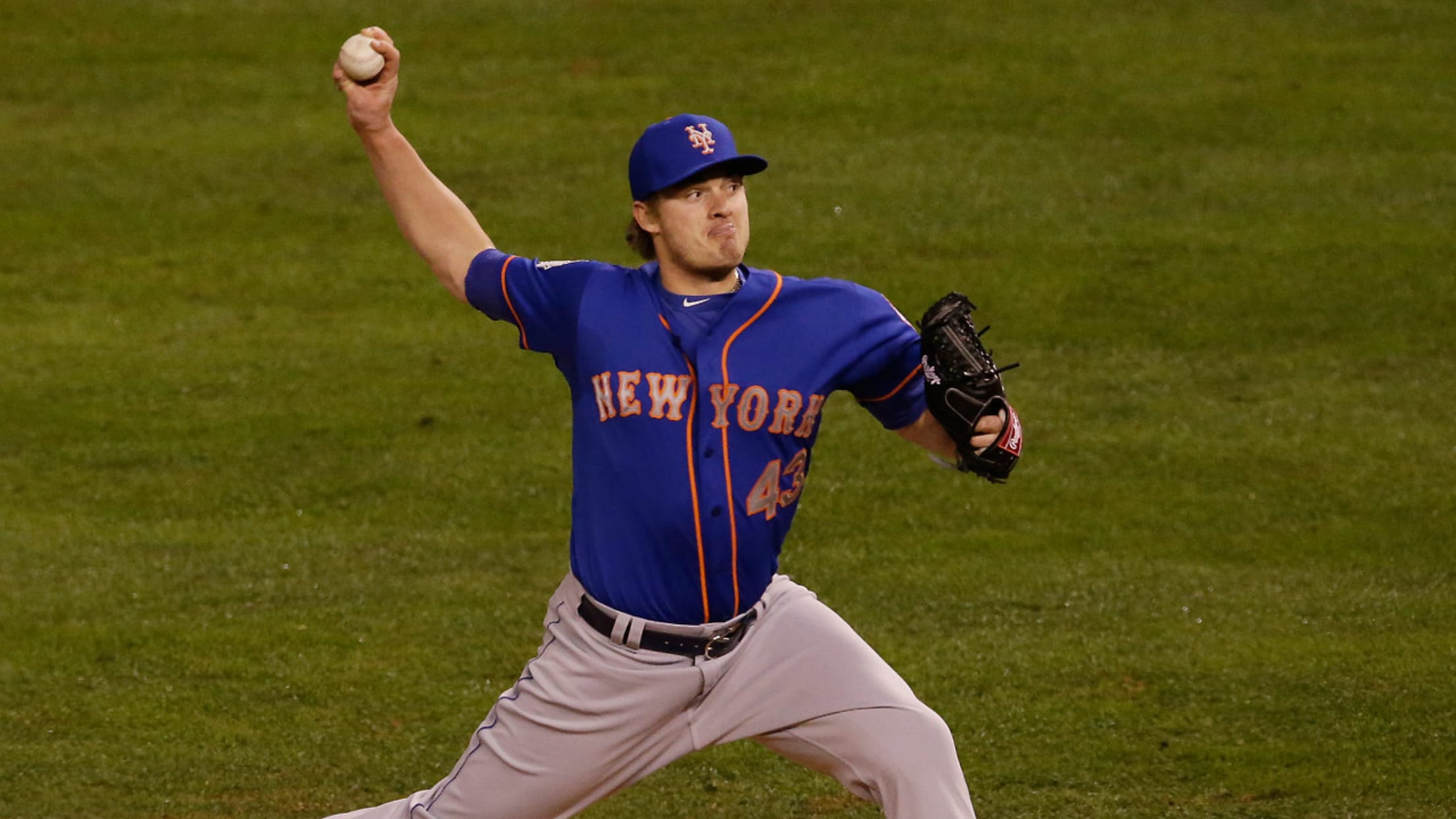 "I've gone through way worse stretches than this," Addison Reed said after taking the loss Thursday. (AP)
ATLANTA -- Not solely because his manager, Terry Collins, is slated to lead the National League into San Diego, Mets setup man Addison Reed entered June a rightful All-Star candidate. His 1.63 ERA on the morning of June 9 was a boon to a Mets team relying on him as
ATLANTA -- Not solely because his manager, Terry Collins, is slated to lead the National League into San Diego, Mets setup man Addison Reed entered June a rightful All-Star candidate. His 1.63 ERA on the morning of June 9 was a boon to a Mets team relying on him as the bridge to closer Jeurys Familia. A trade target last August, Reed had since developed into one of the league's best relievers.
But he gave up a run that night and three more a week later, before serving up Adonis Garcia's go-ahead two-run homer in the eighth inning of Thursday's 4-3 loss to the Braves. In two weeks, Reed's ERA has increased more than a full run to 2.70. Both of his losses have occurred over that span.
"I've gone through way worse stretches than this," Reed said. "This is part of the game. You can't be perfect, so I'll forget about it and be ready to go tomorrow."
The culprit on Thursday was an 0-2 fastball that Reed simply did not locate where he wanted to. Reed mostly bemoaned the execution, leaving the ball in the strike zone for Garcia to pummel. Catcher Travis d'Arnaud placed the blame on his pitch selection, saying in retrospect that he should have called for something offspeed.
The result was the same, regardless of the reason. Garcia circled the bases and, minutes later, the Mets had lost their fourth straight matchup with the Braves. It was just the second time in 36 games the Mets lost when leading after seven innings.
"He's been so good for so long," Collins said. "Tonight, he just made a bad pitch."
That Reed's loss occurred as he took the mound for a third consecutive day was notable. Like Familia, Reed is one of the league's most-used relievers, tied for sixth in the Majors with 36 appearances in the Mets' first 71 games. Thursday marked the sixth time this season Collins turned to his setup man on three straight days, though Reed has generally had success in those situations.
On Thursday, he didn't. And the Mets lost because of it.
"That's why I play baseball -- I love pitching," Reed said. "Any time I'm out there, I enjoy it. I went three days in a row plenty of times this year. This was no different than any of those other ones. Everything felt fine. I just made a stupid pitch."