'Always my biggest fan': Mets celebrate moms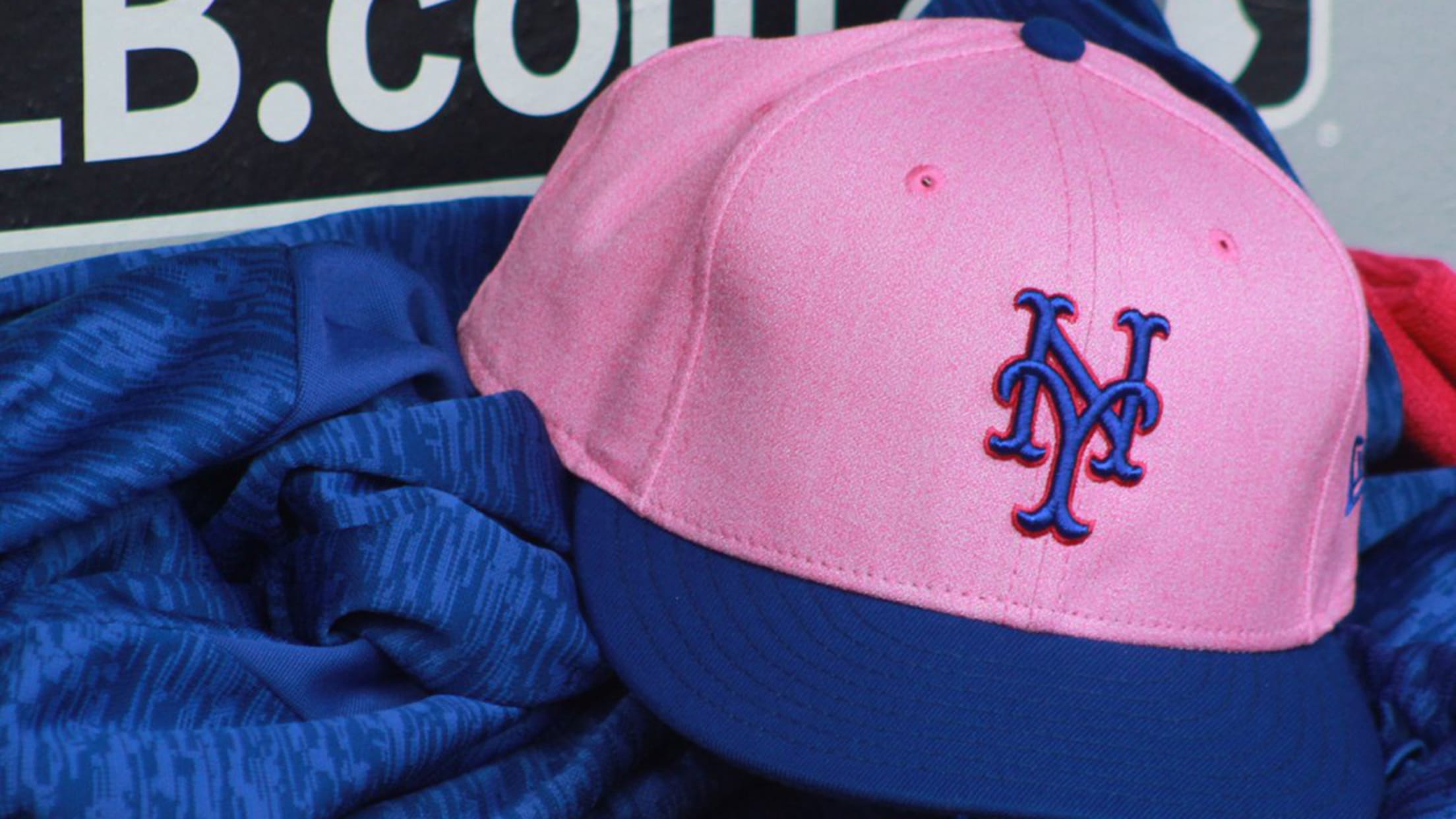 PHILADELPHIA -- In the hours before Sunday's series finale against the Phillies, Mets hitters walked back and forth from the batting cage, toting pink lumber with them. Taking their usual pregame hacks in the cage, the Mets worked to grow accustomed to the pink bats that have become a Mother's
PHILADELPHIA -- In the hours before Sunday's series finale against the Phillies, Mets hitters walked back and forth from the batting cage, toting pink lumber with them. Taking their usual pregame hacks in the cage, the Mets worked to grow accustomed to the pink bats that have become a Mother's Day tradition.
"For me, it's just bringing the awareness back to the day, to Mother's Day," said outfielder Brandon Nimmo, pausing to take a cell phone picture of his pink bat. "My mom has a special place in my heart, obviously for the sacrifices she made and the love she poured out and the support. From my youth, to high school ball, pro ball, she was always my biggest cheerleader, always my biggest fan, always encouraging me and supporting me."
• Shop Mets Mother's Day gear
Michael Conforto and Yoenis Cespedes were among the other Mets hitters who used pink bats.
Mom 💗#MothersDay pic.twitter.com/uHFNoX7er8

— New York Mets (@Mets) May 13, 2018
In addition to the lumber, Mets hitters wore pink cleats, batting gloves, caps, batting practice tops and undershirts. Even the official lineup cards for the game were written on bright pink paper.
"It's just a way to bring the focus back to what today really is," Nimmo said. "It's Mother's Day. It's a day to recognize everything that your mom has done for you, and the love that she's shown for you. Not that you shouldn't do that every single day, but it's nice to take one day out and really just make it all about them and that focus. The pink stuff just brings it back to what the real focus of today is."
The initiative is intended to raise awareness and funds to fight breast cancer. MLB will again donate its royalties from Mother's Day apparel to Susan G. Komen and Stand Up To Cancer.
Happy Mother's Day! #HappyMothersDay2018 pic.twitter.com/Tbs3fTtNDQ

— New York Mets (@Mets) May 13, 2018
When the Mets return home, they will also pay tribute to their Honorary Bat Girl, who will take the field as part of Major League Baseball's "Going To Bat Against Breast Cancer" initiative. This year it is Deborah Cavolo of Levittown, N.Y., who has spent the past half-decade helping cancer patients across Long Island and Queens.
Cavolo, who underwent a lumpectomy in 2006 and a prophylactic bilateral mastectomy and chemotherapy in 2012, founded the Breast Cancer Comfort Foundation two years later. Realizing the need for patients to receive "comfort and compassion" during their treatment, Cavolo worked with her friend to create and hand deliver baskets to cancer centers throughout the area.