Mets rookies in 'A League of Their Own'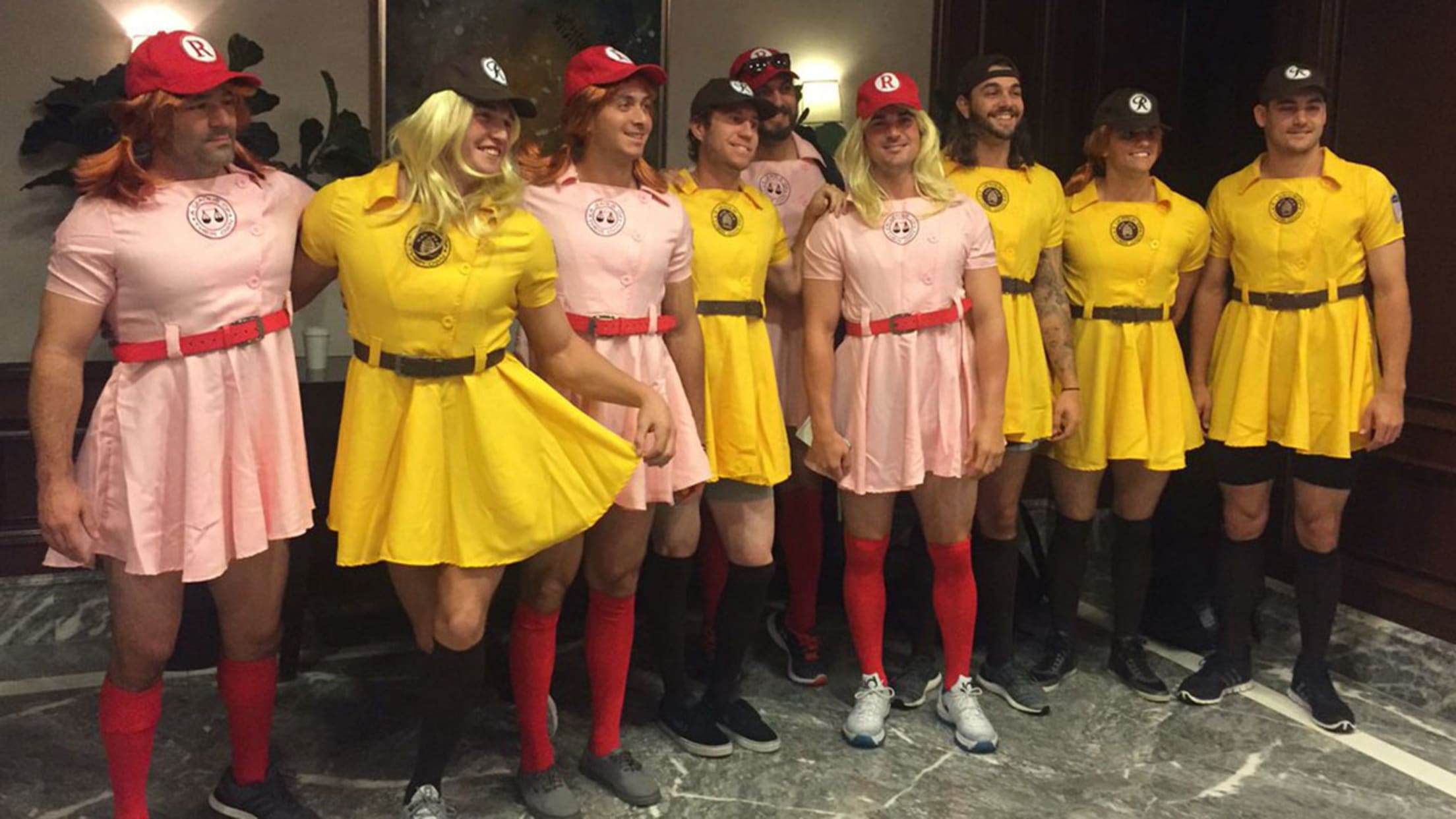 PHILADELPHIA -- No crying in baseball, and no avoiding rookie dress-up day, either. The stress of a pennant race wasn't enough for the Mets to ditch their annual tradition of dressing their rookies up in costume on their final road trip of the season.Mets rookies Brandon Nimmo, T.J. Rivera, Ty
PHILADELPHIA -- No crying in baseball, and no avoiding rookie dress-up day, either. The stress of a pennant race wasn't enough for the Mets to ditch their annual tradition of dressing their rookies up in costume on their final road trip of the season.
Mets rookies Brandon Nimmo, T.J. Rivera, Ty Kelly, Josh Smoker, Matt Reynolds, Robert Gsellman, Gavin Cecchini and Seth Lugo dressed up Saturday as members of the Rockford Peaches and the Racine Belles from "A League of Their Own," moving around Philadelphia in baseball dresses and high socks to buy coffee and donuts for the veterans.
In years past, Mets rookies have dressed up as cheerleaders and superheroes, among other themes, on their final regular-season road trip.
☕️ ☕️ ☕️ pic.twitter.com/T4vAT0lHjz

— New York Mets (@Mets) October 1, 2016