Mets reportedly adding Amaro as 1B coach
Former Phillies general manager spent past two seasons as coach for Red Sox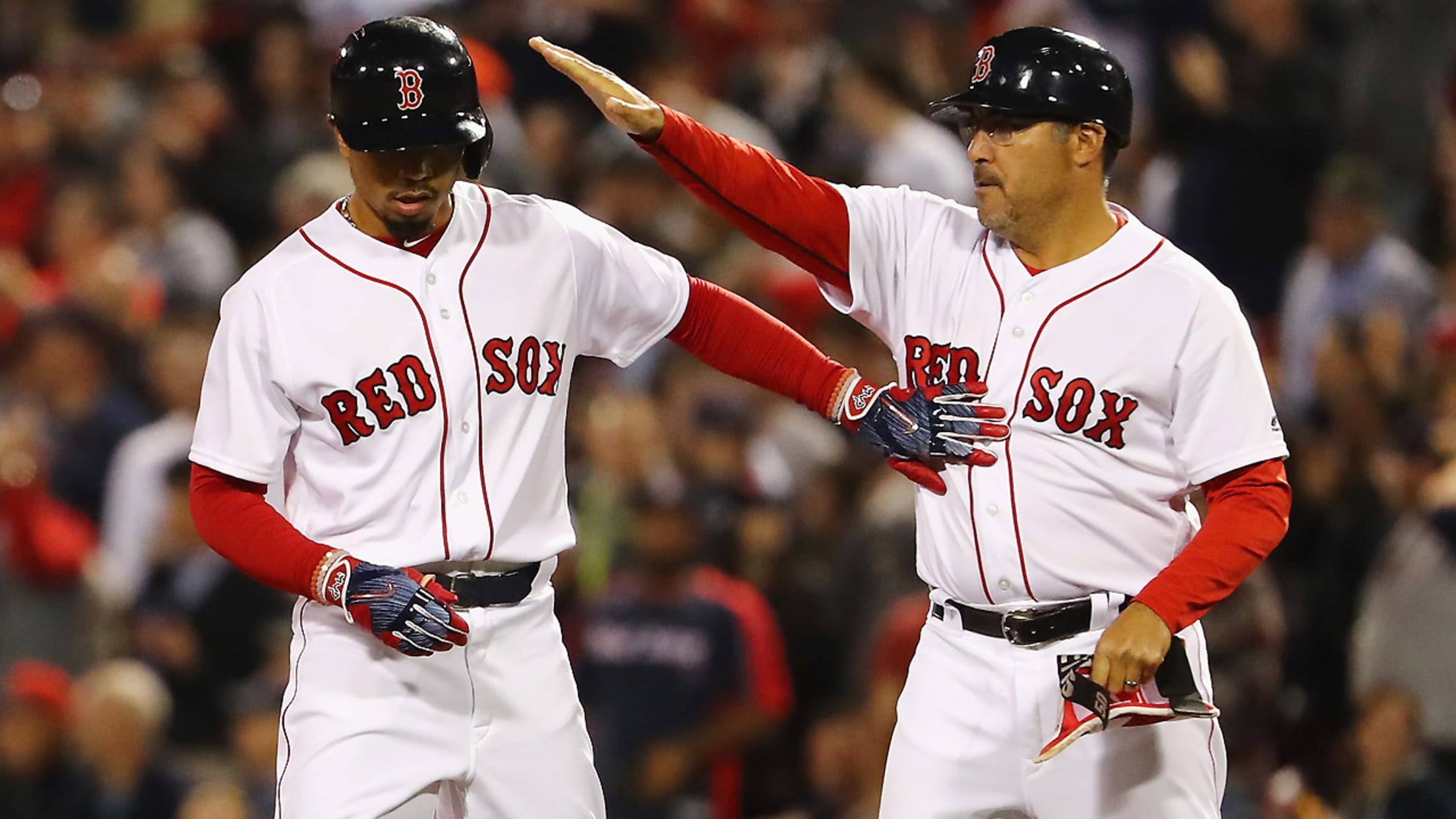 Ruben Amaro Jr. (right) will also serve as the baserunning and outfield coach for the Mets. (Getty)
The Mets will add Ruben Amaro Jr. to their coaching staff as their first-base coach, with a specialty in baserunning and outfield defense, according to MLB Network's Ken Rosenthal. The club has not confirmed the report.Amaro held a similar position the past two years with the Red Sox. He is
The Mets will add Ruben Amaro Jr. to their coaching staff as their first-base coach, with a specialty in baserunning and outfield defense, according to MLB Network's Ken Rosenthal. The club has not confirmed the report.
Amaro held a similar position the past two years with the Red Sox. He is replacing Tom Goodwin, who in turn is taking Amaro's old job with the Red Sox as part of the managerial overhaul in Boston.
Amaro brings with him 17 years of front-office experience with the Phillies, including a stint as general manager from 2009-15.
The club will also reportedly hire Dave Eiland as pitching coach and promote Pat Roessler to take Kevin Long's job as hitting coach. Long, who interviewed for the Mets' managerial vacancy, will not return to the team. Third-base coach Glenn Sherlock remains the only Mets coach under contract for 2018.