Even-steven: Mets, Nats expect long battle
Having split first two series of season, rivals meeting expectations as NL East contenders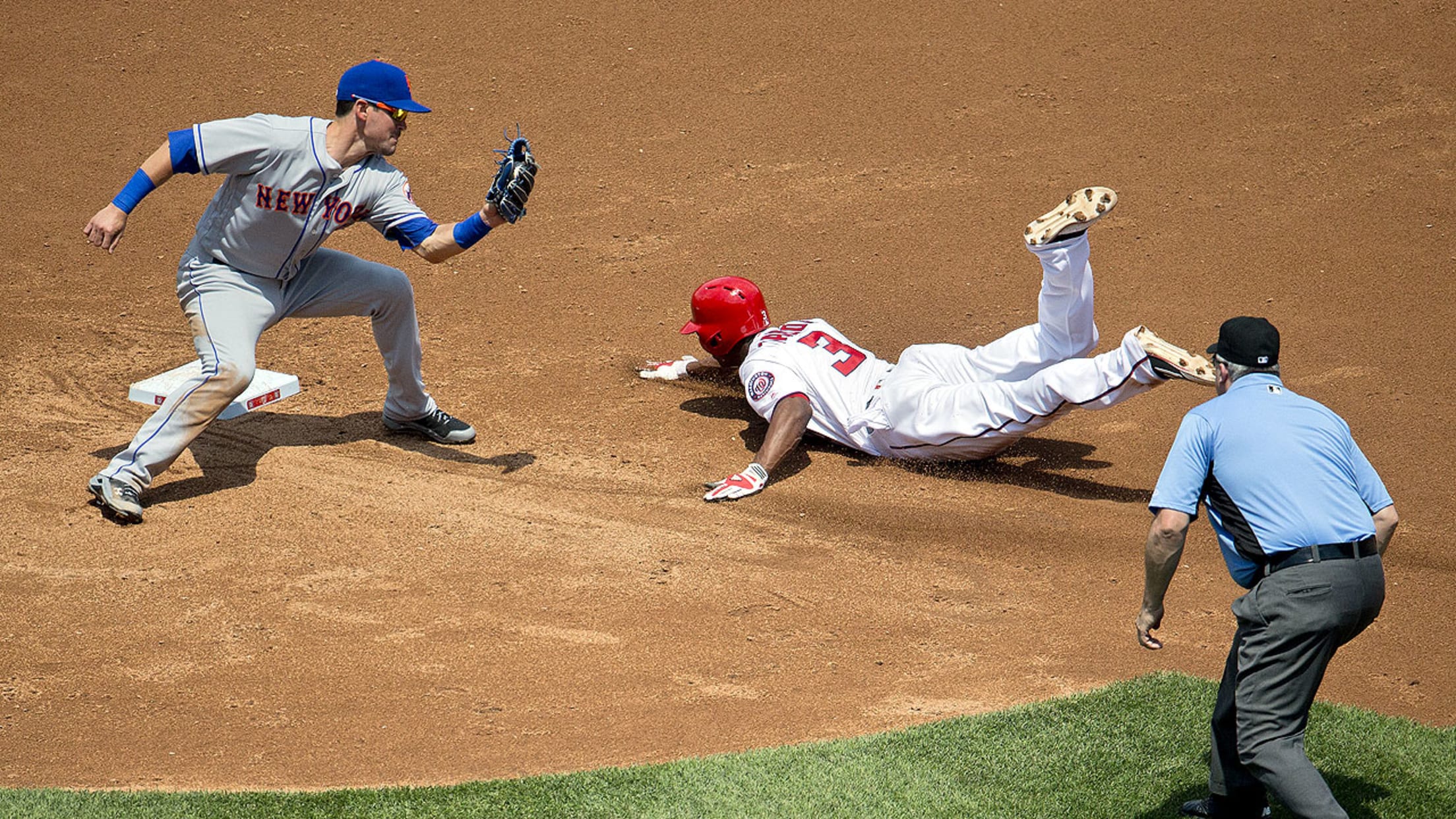 Mets' David Wright: "It's just two good teams. ... I don't foresee this being a one-sided affair this year. I think that we're evenly balanced." (AP)
WASHINGTON -- The Mets rode a dominant outing from left-hander Steven Matz to a 2-0 victory Wednesday afternoon to take two out of three games from the Nationals at Nationals Park. They leave Washington a half-game behind the Nats for first place in the National League East and with a
WASHINGTON -- The Mets rode a dominant outing from left-hander Steven Matz to a 2-0 victory Wednesday afternoon to take two out of three games from the Nationals at Nationals Park. They leave Washington a half-game behind the Nats for first place in the National League East and with a measure of revenge after Washington came to New York last week and won two out of three games at Citi Field.
Although the Phillies are off to a surprising start and the Marlins are above .500, the Nationals and Mets are the two teams who began the season expected to compete for the NL East crown. If the first six meetings between the two teams are any indication, this division looks poised to be a season-long battle.
"It's just two good teams," Mets third baseman David Wright said. "Hopefully we can beat these guys on a consistent basis, but I don't foresee this being a one-sided affair this year. I think that we're evenly balanced. I think we both have very, very good starting rotations. The back end of the bullpen for both teams has been very good. Offensively, I think we can do some things better to be a little more consistent, but two very evenly-matched, very, very good baseball teams."
The Mets won the season series, 11-8, in 2015 en route to the division title and the NL pennant. The two teams have split the first six games this season, with the Nationals outscoring the Mets, 24-17, although much of that differential can be attributed to two lackluster starts by Mets right-hander Matt Harvey.
"It's a good club," Nationals second baseman Daniel Murphy said about his former team. "I think this is the way everybody kind of drew it up at the beginning of the year."
Both the Nationals and Mets have relied on strong pitching to get to where they are in the season, ranking second and third in the Major Leagues in ERA, respectively.
New York is trying to get Harvey back on track, keep Wright healthy and productive all season and find a replacement at first base while Lucas Duda is on the disabled list. Meanwhile, Washington is hoping its offense starts hitting consistently, including players off to slow starts like Ryan Zimmerman, Jayson Werth and Anthony Rendon.
Both teams hope they have more clarity on these issues when they meet again on June 27, when the Mets return to Nationals Park for a three-game series.
"It makes us about even," Nationals manager Dusty Baker said. "We've matched up good against them, and they've matched up good against us. ... These teams are going to battle for a while."