Wheeler to meet with Andrews about elbow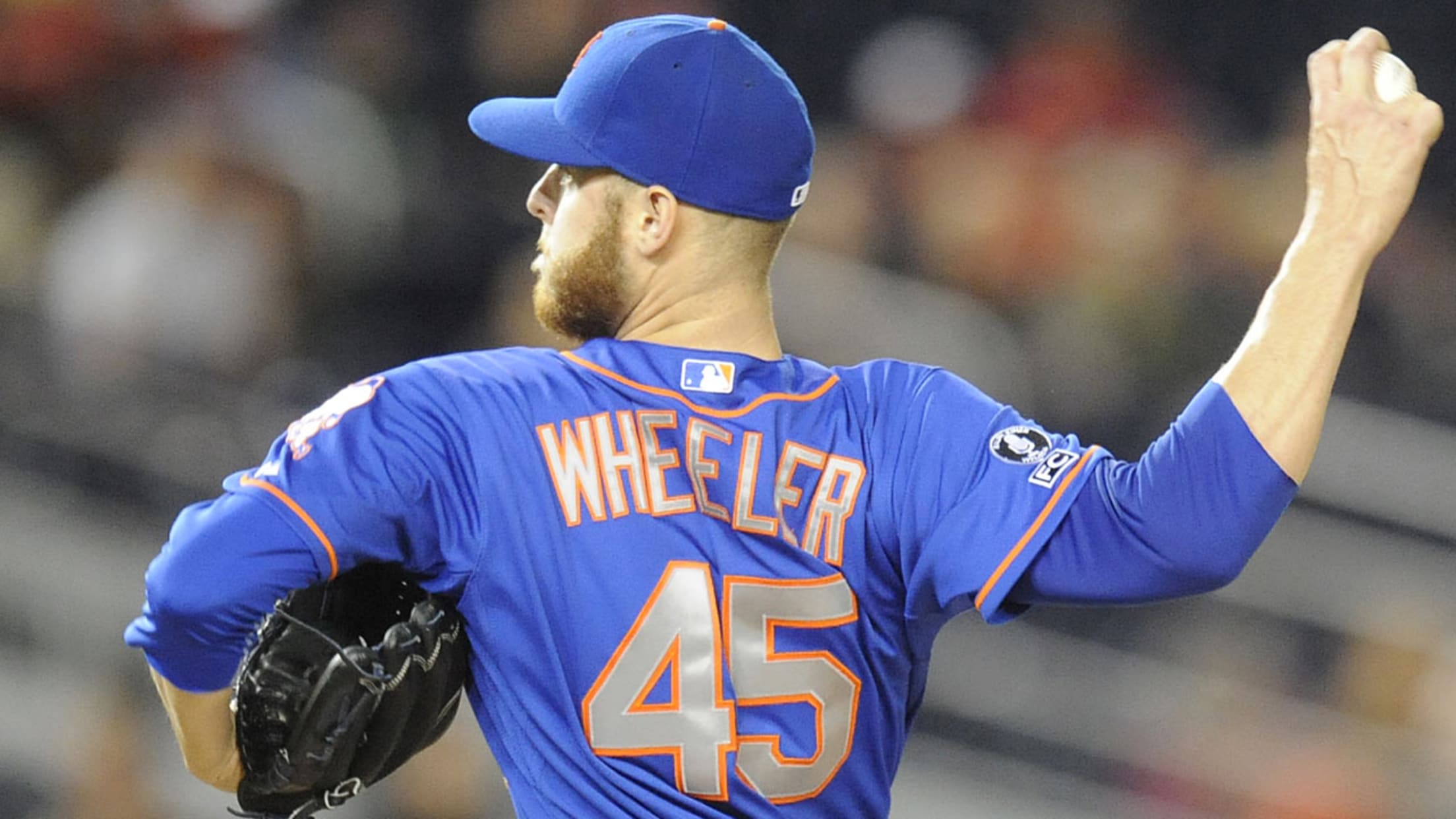 Zack Wheeler went 11-11 with a 3.54 ERA in 2014. (Mitchell Layton/Getty)
NEW YORK -- After 17 months, Zack Wheeler's rehab from Tommy John surgery seemed to be drawing to a close, but a recent development has put his return to the Mets this season in question. The right-hander began a rehab assignment on Saturday, but he has since experienced elbow discomfort that
NEW YORK -- After 17 months, Zack Wheeler's rehab from Tommy John surgery seemed to be drawing to a close, but a recent development has put his return to the Mets this season in question.
The right-hander began a rehab assignment on Saturday, but he has since experienced elbow discomfort that has prevented him from throwing. As a result, Wheeler will visit Dr. James Andrews next week, said Mets manager Terry Collins.
Wheeler underwent Tommy John surgery on March 25, 2015, to reconstruct a torn UCL in his right elbow, as well as repair the flexor pronator tendon in the same elbow.
The Mets hoped that the 26-year-old would be able to rejoin their rotation in June, but setbacks pushed the timetable back to early September. Now, he is likely to miss his second straight full season.
Wheeler last pitched for New York on Sept. 25, 2014. In 49 career starts, he is 18-16 with a 3.50 ERA.
Troy Provost-Heron is an associate reporter for MLB.com based in New York.